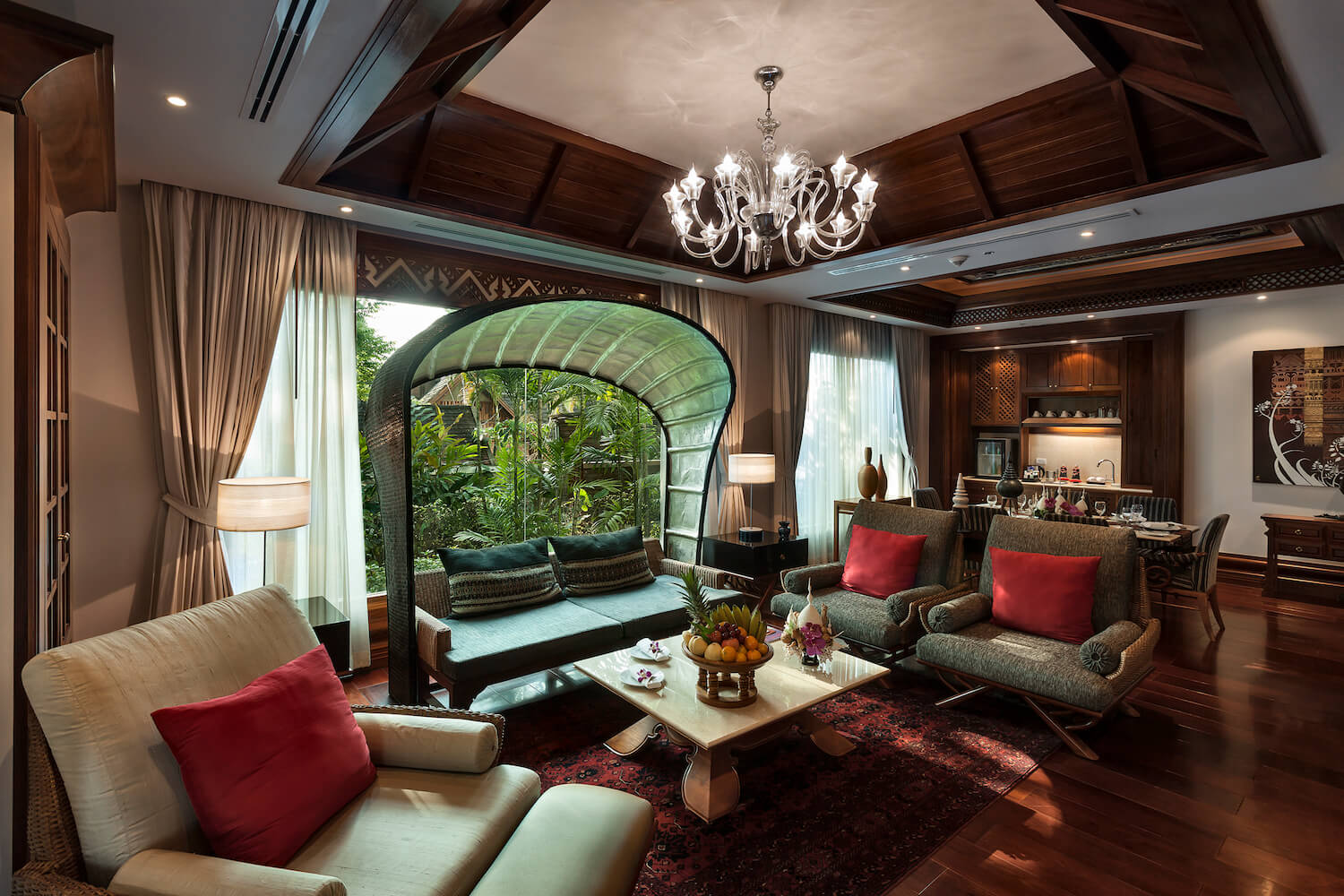 RATI LANNA, THE WAY OF MODERN LANNA, CHIANG MAI, THAILAND
RATI LANNA, THE WAY OF MODERN LANNA, CHIANG MAI, THAILAND
Ratilanna, Chiangmai's most Luxury Riverside Resort offers the real hideaway experience through Modern Lanna architectures, reflecting the local ancient way of life of Wat Gate community – the famous ancient community of Chiangmai since 1900. Lanna design flows in every molecule of Ratilanna from its charming architecture and furniture, to patterns on the walls, ceiling, art decorations, and even the door handles. Every element is thoughtfully placed with a hint of modern design to make them stand out even more. The cascading wooden "Mar Tang Mai" beam reflects the strong foundation of the traditional structure and delivers an airy open space at the hotel entrance. Gentle water sound accompanies you while you walk through the hall as if there is a small cooling creek running along the hall. 75 luxurious room at Ratillanna are fully equipped with 5 star resort facilities, the room is decorated in elegant dark wood and unique Lanna art, signifying prosperity, beauty, and richness of the location and its culture. Downstairs, sophisticated Thai fusion cuisine awaits by Ping riverside. You shouldn't miss the signature "Longan pudding" that is simply unforgettable. To make your stay even more relaxing, Ratilanna Spa Signature offers variety of treatments, including Rita Lanna's exclusive rose, rosella, and oatmeal treatment, or you can choose to relax by the bar or sail along the calming Ping River. Write your own journey and enjoy the charm of Ratilanna!
Don't miss such an impressive check-in by Scorpion's tail boat – the one and only in Chiangmai or joining the morning alms to the monks by the Ping riverside that Ratilanna prepared for you.
EVERY ELEMENT IS THOUGHTFULLY PLACED WITH A HINT OF MODERN DESIGN TO MAKE THEM STAND OUT EVEN MORE.
Address: 33 Chang Klan Road, Muang, Chiang Mai Thailand 50100 Tel: +66 (0) 53 999 333