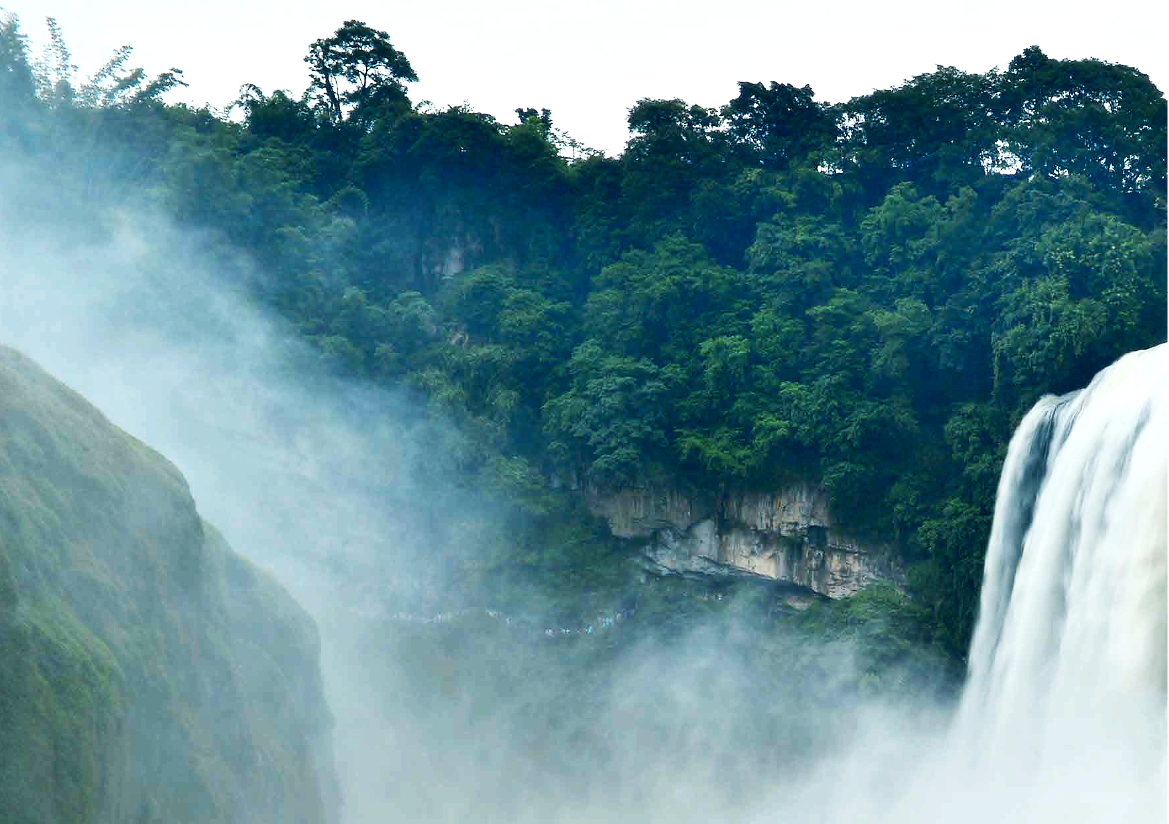 Huangguoshu The Great Water of China (Photography & Story by Indy Traveler)
Huangguoshu The Great Water of China
Photography & Story by Indy Traveler
China might be known for its panda, Great Wall of China, quality tea leaves, chopsticks, Forbidden City, the Confucius, and its population. But behind the bamboo curtain are some of the most wondrous nature wonders that will amaze every eye. One of the wonders is Huangguoshu Waterfall, the world's 3rd largest waterfall and Asia's largest waterfall, which is also our destination.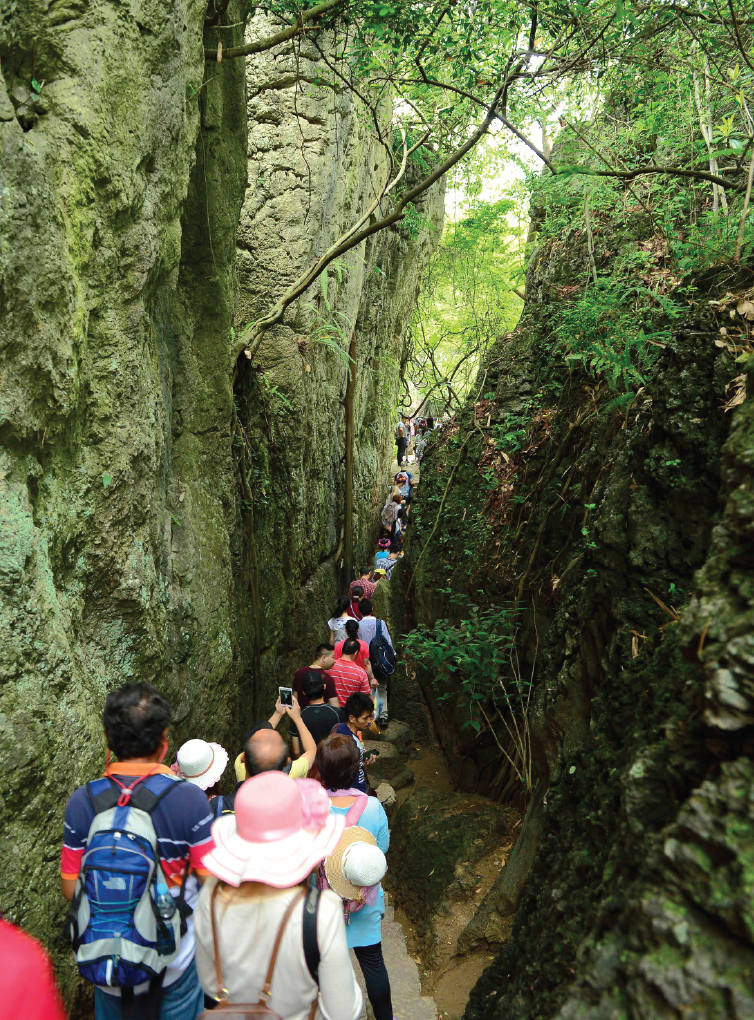 Huangguoshu Waterfall is located in Guizhou Province in Southwestern China. If you are familiar with Kunming, Guilin, and Nanjing, you'll easily find Huangguoshu on the map. Traveling there, on the other hand, needs a little detour. You'll have to fly to Guiyang, the capital of Guizhou, and catch a bus to Huangguoshu. Surrounded by limestone mountains and lush forest, Guiyang is an important tourist destination in Southern China with the average temperature around 15 oC. The journey to Huangguoshu Waterfall began early in the morning as we board a bus from Guiyang. Although the town is just 128 km away, day trips aren't the best plan to explore Huangguoshu. Plan for at least a night at Kaili as there are a number of 3-4 star hotels conveniently located at the entrance of the national park.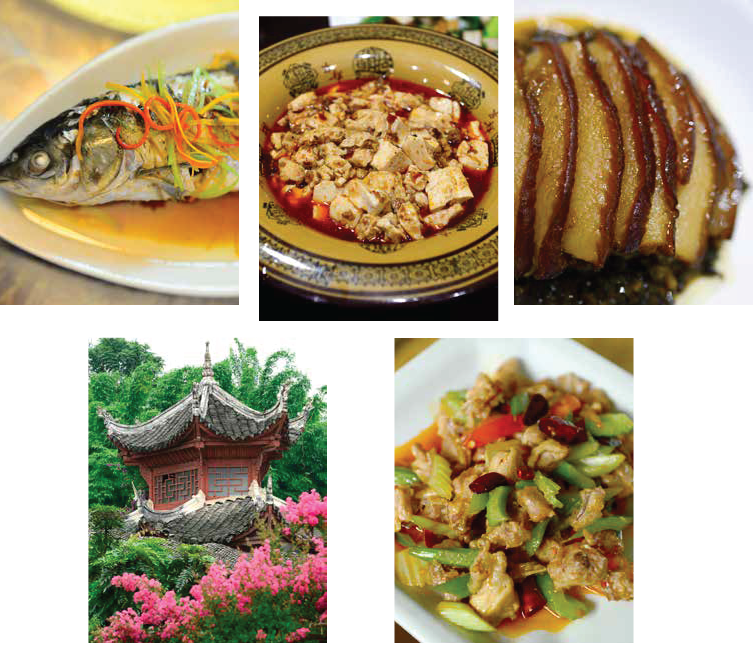 Even though it was a Saturday, we were quite surprised to see so many local tourists. The national park is a famous weekend vacation for locals and you don't even need your own car to enjoy the park. After a little wait, we boarded the park's transfer bus which dropped us at the first attraction, the Thundering Waterfall. Thundering Waterfall is a sister branch of its famous sibling. The little sister is just 1 km north of Huangguoshu Waterfall, and although it's just 21 meters high, but it's impressively 105 meters wide! For a second, we were stunned by the formidable roar of the waterfall and the amazement took over as we search for the best spot to take photos. Half an hour later, we jumped on the transfer bus and headed to "Tianxing Bridge". The scenic zone is famous for quirky, yet beautiful limestone pillars, caves, and gorges. A stop here is a little adventure. Stepping stones were conveniently placed for tourists to cross a beautiful emerald pond and the trail is full of colourful nature wonders.Time flies and it was already time for lunch! The park's restaurant prepared us a sumptuous lunch set with at least 10 dishes per table! Looking at the dishes, we immediately realized that Southern Chinese people love their chili! More than half of the dishes on the table, from stir-fried vegetable, chicken, pork, tofu, etc, had dried chili! We also learnt
With a full stomach, we finally arrived at Huangguoshu Waterfall's entrance. The path led us to a cliff where we had 2 options to go forward an escalator leading to the lower path, or an upper path along the cliff. We chose the upper path because we felt we would get a better vantage point from higher elevation. Our guide excitingly told us that the sound of Huangguoshu Waterfall can be heard 5 km away and as we approach the waterfall, the roar of the waterfall got louder and louder! The path was slippery and wet from the constant spray which caused everyone to quickly tuck their cameras away in their bags. Fortunately, my camera is waterproof! The majestic 77.8 meters high and 101 meters Huangguoshu Waterfall gradually revealed itself when we reached the first scenic point. Located directly opposite the waterfall, this is the best spot to witness the grandeur and beauty of the waterfall, but also the wettest and impossible to take a clean picture! Luckily, a little further along the path is a better spot to put set up a tripod and start a photo spree. It's a spectacular scene of magnificent cotton-like water curtain flowing down towards the rocks down below and breaks into refreshing mist.
From the scenic point opposite the waterfall, the path looped around and took us behind the water curtain. Huangguoshu Waterfall is one of a few waterfalls that have a path behind them. It was an exciting and amazing moment to be able to walk through a small cave and ended up behind China's largest waterfall! It was just stunning to experience the endless water curtain splashing down towards the earth, the constant roar that drowned every noise we made, and the non-stop spray that made all of us looked like we had just been swimming in full cloth. The path continued on along the cliff and back to where we had to make a path choice. The escalator took us back up to the entrance and our journey at Huangguoshu Waterfall is concluded where we began. With wet clothes and satisfied heart, we rode a bus back to our hotel while wondered how wonderful nature is and how powerless we are against the force of nature.
While in Guiyang, don't get to bed too early! Go out to explore the night scene and try some of the best local charcoal grilled skewers. A wide range of meat and vegetable, including chicken, pork, beef, and seafood, are available for just 1-5 Yuan per skewer. The best part is the sauce which has the famous "Mala"!
Traveler's Guide

When to go
All year long, but keep in mind that rainy season starts from May to October.

How to go
HNA Capital Airlines flies directly from Suvannabhumi Airport, Bangkok, to Guiyang with 2.4 hours flight time. Guiyang is also conveniently accessible by plane from major cities in China, including Guangzhou, Guilin, Kunming, Chengdu, and Beijing.
In addition to airplanes, train is another convenient way to get to Guiyang. Just catch a regular train or a
high-speed train on Yunnan-Guizhou Railway line or Zhuzhou-Liupanshui II Track Railway line.
Where to stay
We recommend Forest City Wanyi Hotel in Guiyang (book through www.agoda.com). In Kaili, we recommend Jai Jun Hotel (book through www.chinahotelbooking.com) as it's conveniently located at the entrance of Huangguoshu National Park.
More info
Contact Spirit of the World (http://sprtour.com) or Himalayan Center
(Tel. 0-2553-0996-7, www.himalaicenter.com)