6 MISTY LANDS OF SNOWFALLS IN ASIA
6 MISTY LANDS OF SNOWFALLS IN ASIA
Focusing on all eagle travelers, on the world of travel, who more braves to dare the sub-zero temperature to give rise to the winter a memorable one. Let's spend a relaxing vacation and get cozy amidst the pristine surroundings of Winterlands of Asia, these are the best places with heavenly snowfall to visit which would charm those who love exploring the white winter!
he destination where it's "KING" when the winter comes. In Sendai, the spirit of snow exists everywhere as if prepare for the perfect arrival of winter travel (expect temperatures below freezing.) Immerse in its spellbinding small town and cultural diversity. Moreover, don't miss on the rarest chance to take a glimpse of the soulful Ice Monsters that make Sendai a living out of being bored. Have you ever heard a cute orange fox live? Surely, they're around strolling down the snow, maybe them, it's the reason of the visitor comes to Sendai! Nature comes first in Sendai. Lastly, don't forget to relax where weekends deserve by trips to hot springs. Let's discover the magic of snow, which makes your heart and soul mind-blowing.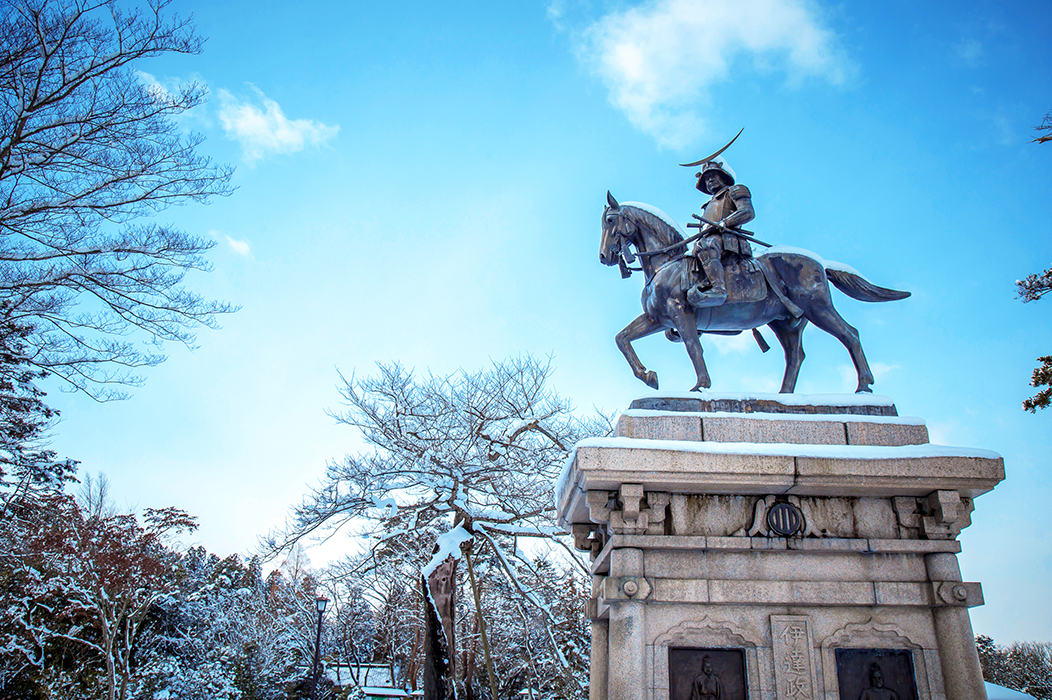 The winter magic of Seoul travel adventures never reaches an end. Afterall, Seoul is a vibrant city known as "Famous Korean Drama", but the sacred places and royal palace are also a must. For instance, Gyeongbokgung Palace, the oldest royal palace in Seoul, homes to magnificent contemporary structures and a bustling contemporary cultural element but remains well-preserved structure and still looks gorgeous, and this place emotionally reminds a young time of several people if they know "Dae Jang-geum". Plus, when it's covered with the snow, is double beauty! Winter in Korea runs from November to March and it'll be cold during these months, with the lowest temperatures during January and February, you'll find the heaven snow. Lastly, please remember If the snow gets too heavy, it's best to visit one of delightful cafes and tea rooms and turn to get along with Korean traditional charm in a warm and cozy atmosphere instead.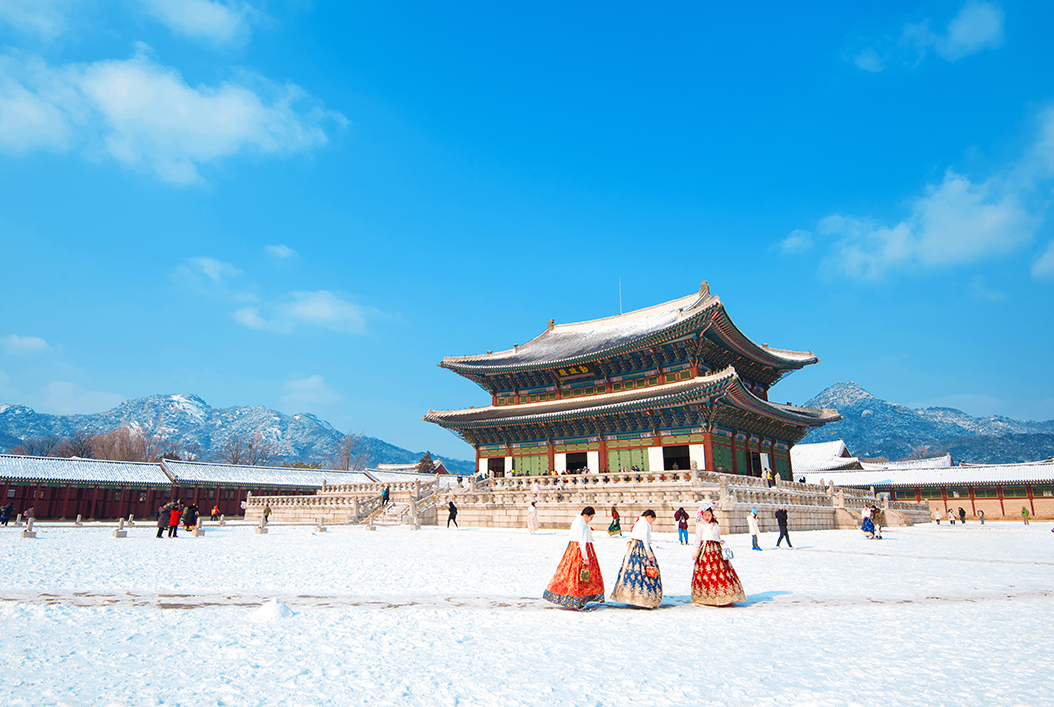 As the round of winter comes if you don't mind to revel in extreme snow, then head to Lhasa is the choice you'll enjoy the magical beauty of one of world's most jaw-dropping wonderlands with fewer crowds. Lhasa is the center of the Tibetan Buddhist and literally known as the highland of Gods. Visitor can enjoy the festival, like the Monlam, or Great Prayer Festival, in which monks and local artisans make colorful butter sculpture for celebrating the Butter Oil Lantern Festival. If your visit plan is around New Year, don't miss to watch the wonderful dance performance at Potala Palace that most visitors first fall in love and hanging up prayer flags on the temples at the peak of mountain. Let's dare the winter and go as high as you decide to be on this grand overland adventure!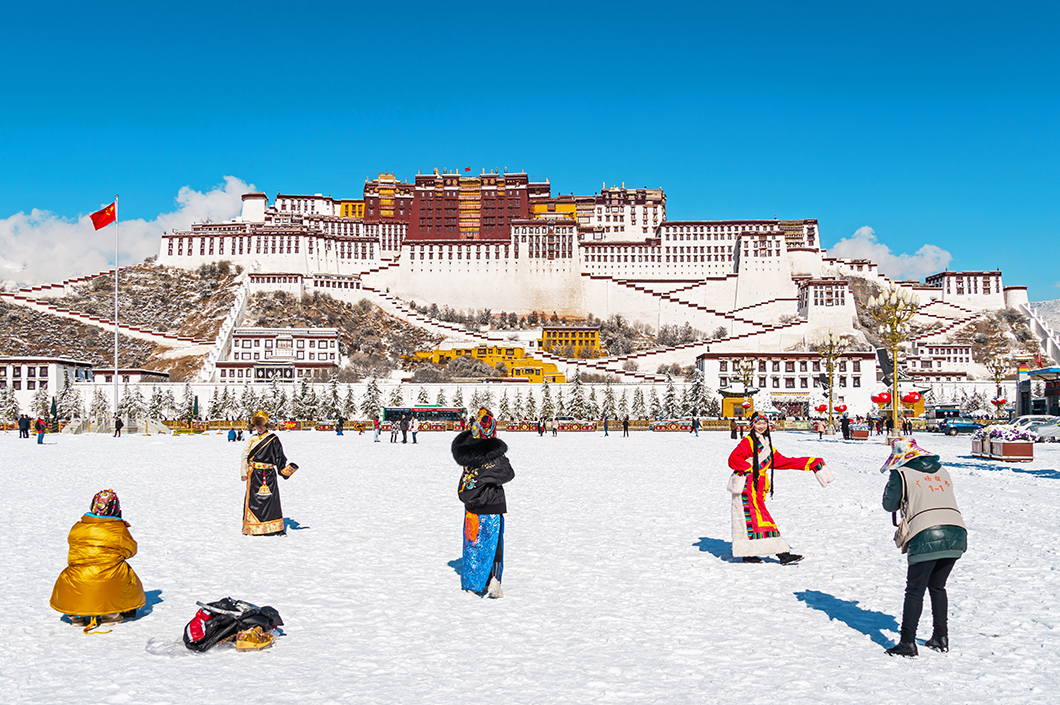 When people talk about India, the first though that comes to mind would definitely be sand and sun, but Gulmarg, one of province in India, is different! Gulmarg, the nature wonder where the snow appears a fun adventure activity for a frustrating experience. Things people usually join when visit here are to do skiing, ride a cable car, hang on the sky on hot air balloon. Moreover, Gulmarg is widely known as Heartland of winter sports, the 7th fantastic skiing destination in Asia and there is the highest cable car in the world as well. So, don't worry if you want skiing because a professional ski guide would look after and take care you so friendly. There are quite a few local operators in Gulmarg who make arrangements for adventure sports. The best time to journey is between December and March.
For those who are seeking for a winter journey to the "Frozen City." As Harbin is widely known and introduced the world, homes to the marvelous Harbin Ice & Snow Festival and the world's largest indoor ski facility. Visitor can go throughout much of January and into February. It landscapes some 1,500 larger-than-life ice structures that illuminate the stunning multi-colored lights. When the time arrives to arise snowfalls, talking about the fancy-iced theme, it's annually changed, so that the tourist who visits will absolutely enjoy the different fun from mythical huge beasts to famous world's landmarks, 3D lightshow, dog sledding, romantic house sleigh rides, winter swimming (it's something brave to dare the minus temperature and not difficult to guess that it's very extremely cold) and watching Siberian tigers, safari-style even the spectacular Northern Lights themed ice slides.
The serious adventurers must turn to Ulaanbaatar when the season of the winter circles round. Roles as the explorer with the many and many sweaters in the heart of snowy Mongolia beats because during the months of November to March, the temperature can get as low as -35°C, positioning Mongolia as one of the coldest snowfall countries in Asia. Ulaanbaatar is a few hundred miles away from Beijing, Mongolia's capital, and it's another place super-ideal for all the winter adventure out there! The city demonstrates a bustling home base to kickstart the adventure through the Trans-Siberian countryside. With steppes reminiscent of a Christmassy fantasy, a wonderful variety of national parks, as well as cultural magnetism covering around, especially where a traveler can pay a closed look and get up personal with Mongolia's unique sights and way of life.