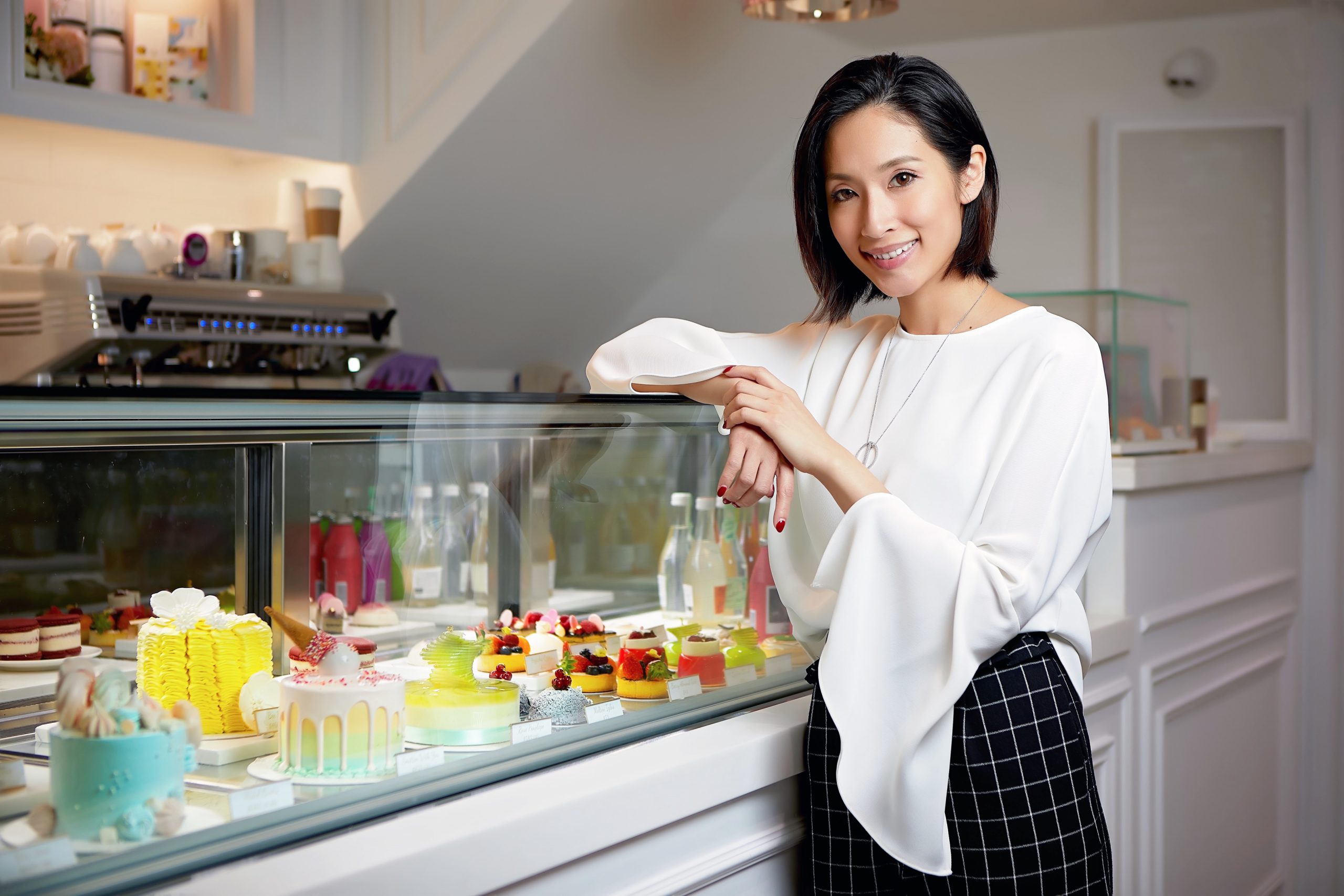 Vive Cake Boutique Celebrates Love this Valentine's Day with Launch of "Pamper Me Valentine" Cake Collection
Vive Cake Boutique Celebrates Love this Valentine's Day with Launch of "Pamper Me Valentine" Cake Collection
Celebrity-loved Vive Cake Boutique celebrates Valentine's Day with an introduction of a new alluring cake collection embodying the essence of romance. Designed by VIVE Founder, Ms Vivien Lau, the "Pamper Me Valentine" collection is available from today to White Valentine's Day on March 14, 2020.

"Valentine's Day is a special day to pamper the one you love," shares Ms Vivien Lau. "Our latest Pamper Me Valentine Collection is designed for sharing with your dearest one in style."

The classic Valentine's Day combination of red roses and dessert is exemplified in Be My Valentine (1lb, HK$880), an elegant yet insta-worthy naked cake made with Red Velvet Buttercake and Cream Cheese frosting. White in its appearance, the multi-tiered cake is topped off with a fresh bouquet of red and white roses in bloom, signifying romance, love, and thoughtfulness.

For those who take a more modernist and whimsical approach in love, Love Remedy (1.7lbs, HK$930) captures Vivien and her team's playful, whimsical imagination. Bubblegum pink buttercream covers the multi-tiered cake, while pink and white marbled sugar hearts, golden macarons, and buttercream flowers speckle the top and the body of the cake, truly making it a lover's wonderland.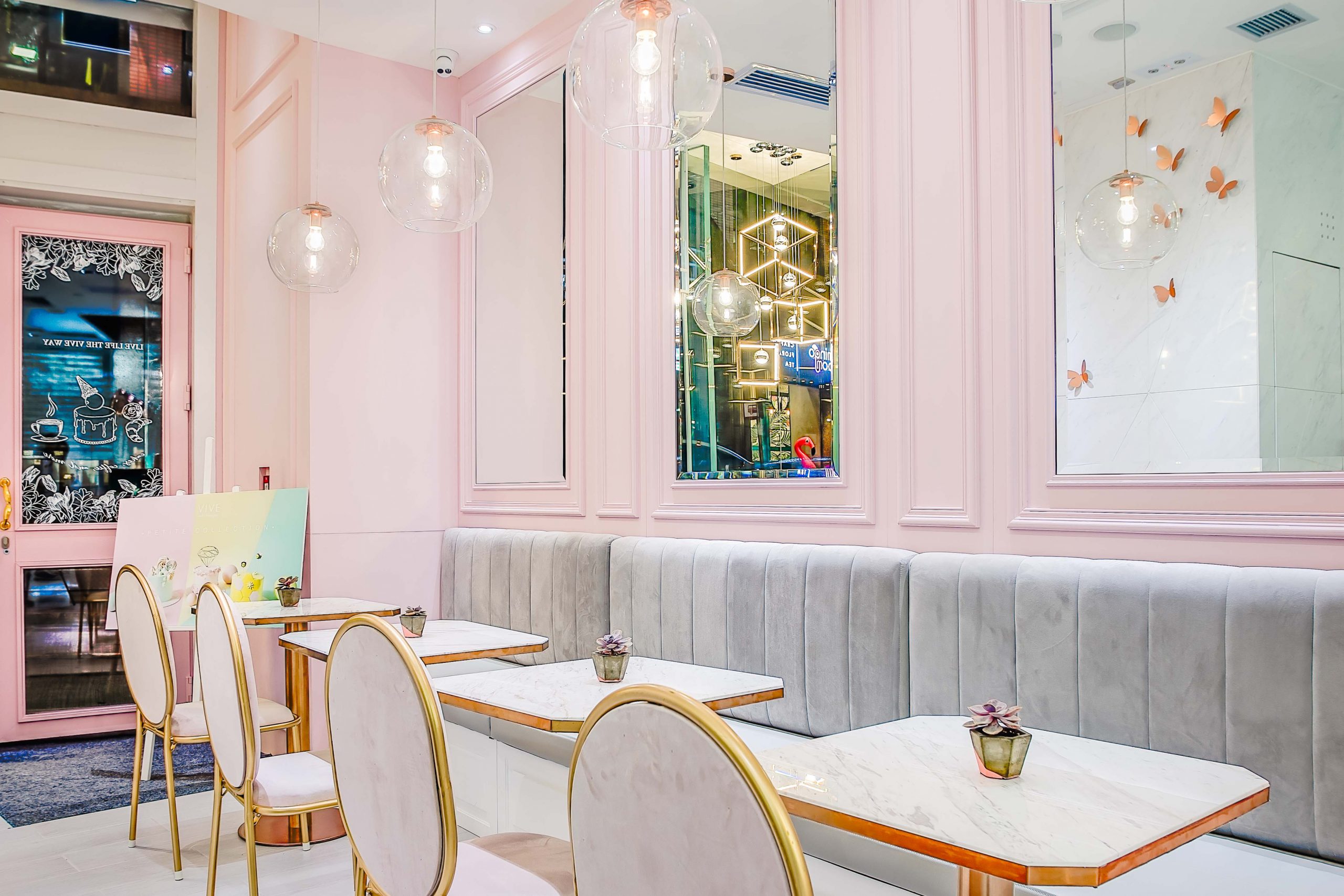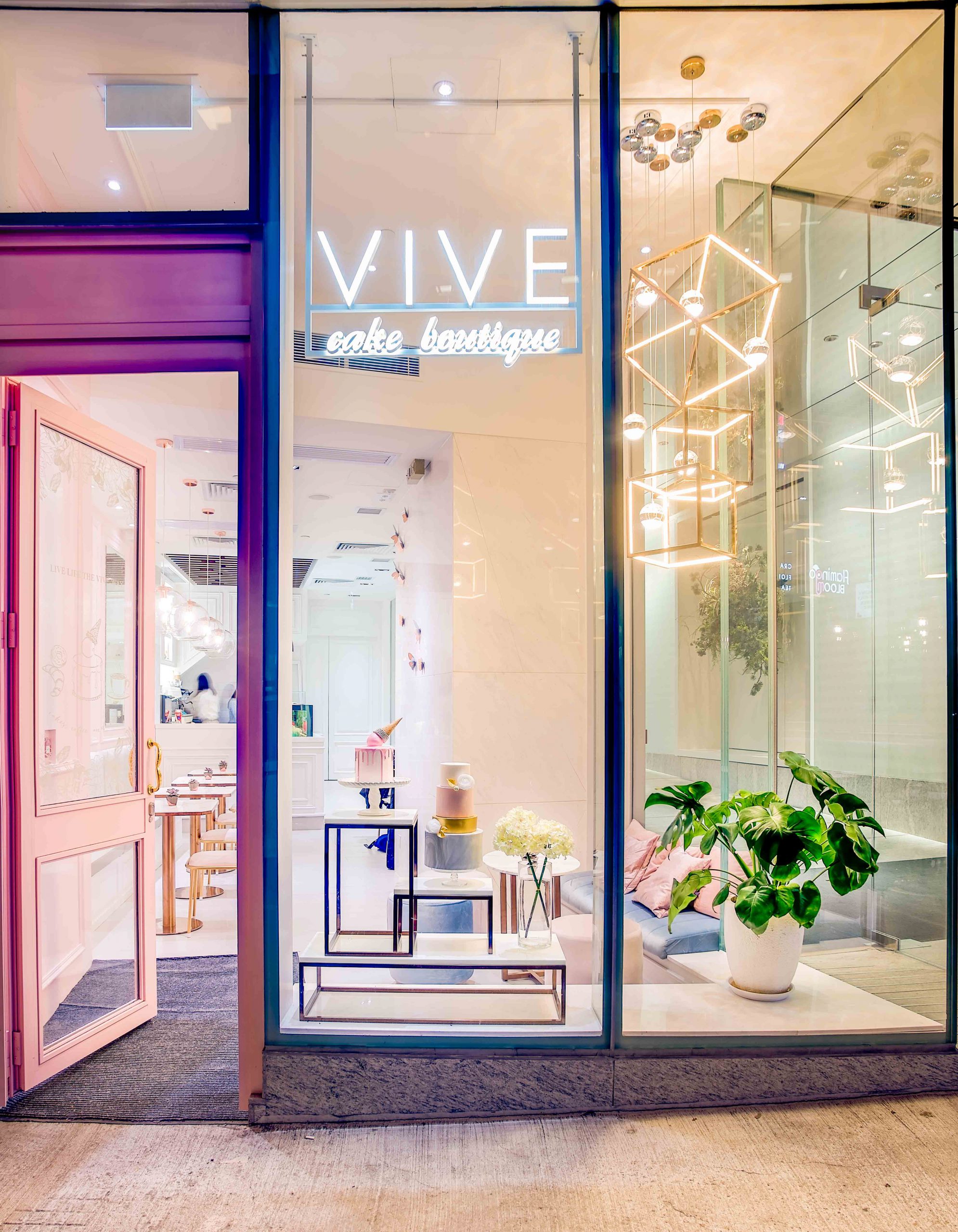 Love Remedy is available in six delectable flavours, including Red Velvet Buttercake with Cream Cheese, Rich Chocolate Cake with Chocolate Ganache, Hazelnut Cake with Hazelnut Buttercream and Chopped Hazelnut, Earl Grey Cake with Earl Grey Cream Cheese, Banana Cake with Chocolate Buttercream and crunchies, and Pistachio Cake with Pistachio Buttercream and chopped Pistachio.
A Kisses & Hugs (0.5lbs, HK$480) is available to wow and delight. Made with VIVE's classic, Earl Grey Cake and Earl Grey Cream Cheese, Kisses & Hugs features candied hearts in gold and pink atop the cake, as well as a chocolate glaze that 'drips' along the edges of the cake. Pastel-coloured sprinkles add a playful touch, while 'XOXO' makes the cake a sight to behold.
Vive Cake Boutique has proved a roaring success story since being launched with online orders in 2014 by founder and creative director Vivien Lau, who discovered her passion and talent by chance, making her first cake for a friend's birthday.
Her signature 'handmade with love' cupcakes, macarons, cookies, confectioneries and tailor-made cakes for weddings and special occasions, are all made from scratch with less sugar andfinest ingredients sourced from all over the world.
VIVE's widespread acclaim includes Time Out's listing among the "crème de la crème of Hong Kong's bespoke dessert makers" – with a massive celebrity and socialite following including Aaron Kwok, Charlene Choi, Gillian Chung, Niki Chow, Sharon Chan, Miki Yeung, Ella Koon, Myolie Wu and more.
Open from 10 am to 8 pm on Monday to Friday and 11am to 8pm on Saturday, Sunday & Public Holiday. Vive Cake Boutique is located at Shop 3, 1/F, H Queen's, 80 Queen's Road Central, Hong Kong, with 18 seats offering.
For more information
Website: www.vive.hk
Tel: (852) 9602-2869
Email: info@vive.hk
Facebook : www.facebook.com/vivecakeboutique
Instagram : www.instagram.com/vivecakeboutique