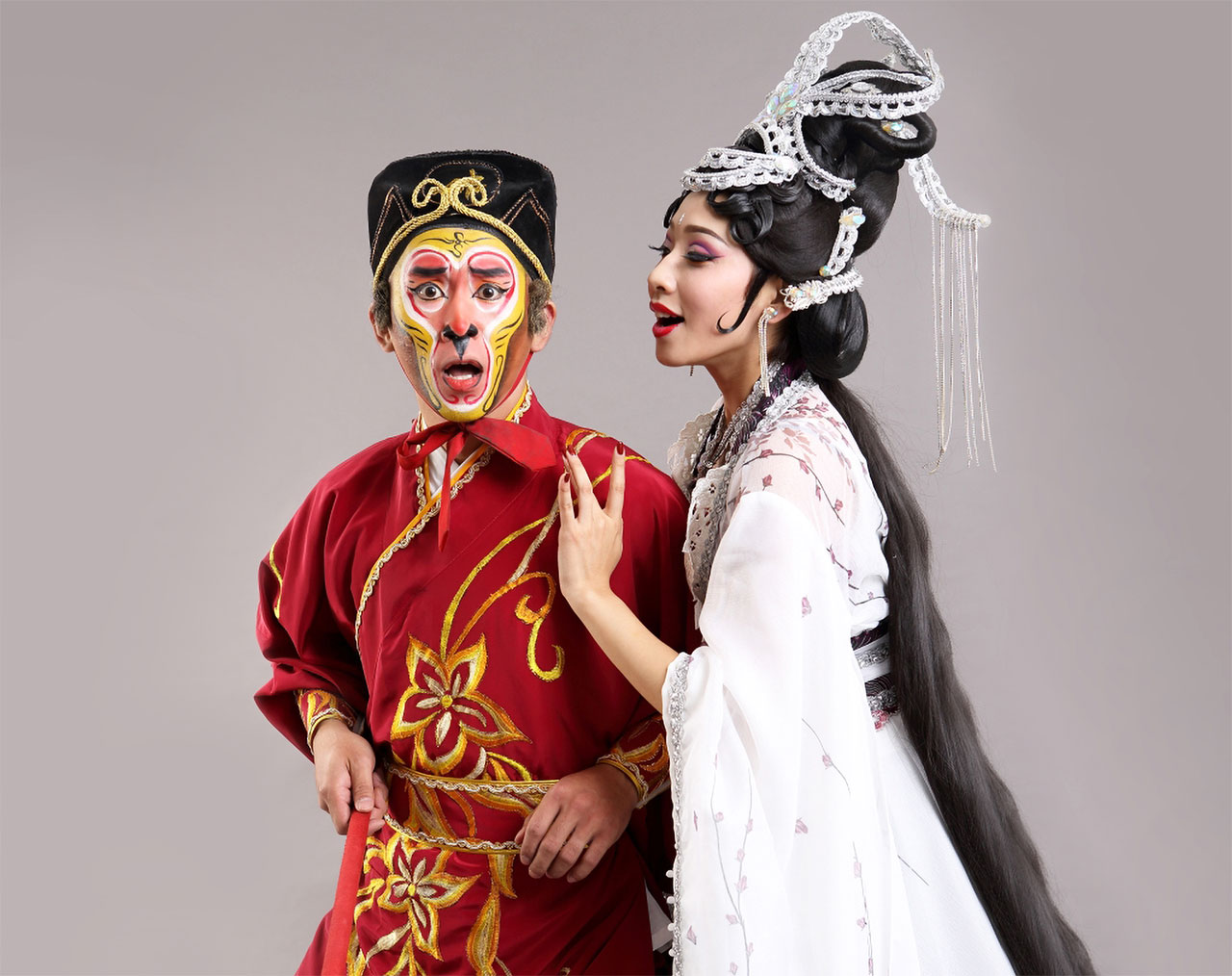 48 HOURS IN TAIPEI TAIWAN
48 HOURS IN TAIPEI TAIWAN
Taiwan isn't a huge island, yet it's big enough to have a diverse geography and climate, as well as art and culture. From the northern tip of the island to the southern coast, Taiwan is home to a long list of attractions you cannot visit them all in one trip. That's why we have compiled an easy-going journey in Taipei, the capital city and the most prominent city in Taiwan, which you could be your first trip of 2019, just in time for the world-famous Taichung World Flora Exposition from now until April 2019.
High Season
Taiwan has an average temperature of 22 oC with the highest daytime average of 25 oC and lowest nighttime average of 14 oC. Make sure you plan in advance and don't get caught in the typhoon season during July to September. The best time to visit Taiwan is between Autumn and Winter around October to February.
Getting around

Getting around Taipei is easy since you'll find yellow taxi on every corner. Taxi fee starts at NT$70, but if you prefer a cheaper alternative and hate city traffic, use the subway! Don't worry about getting lost because we will guide you to each destination we have for you.
08.30 AM: Beitou Thermal Valley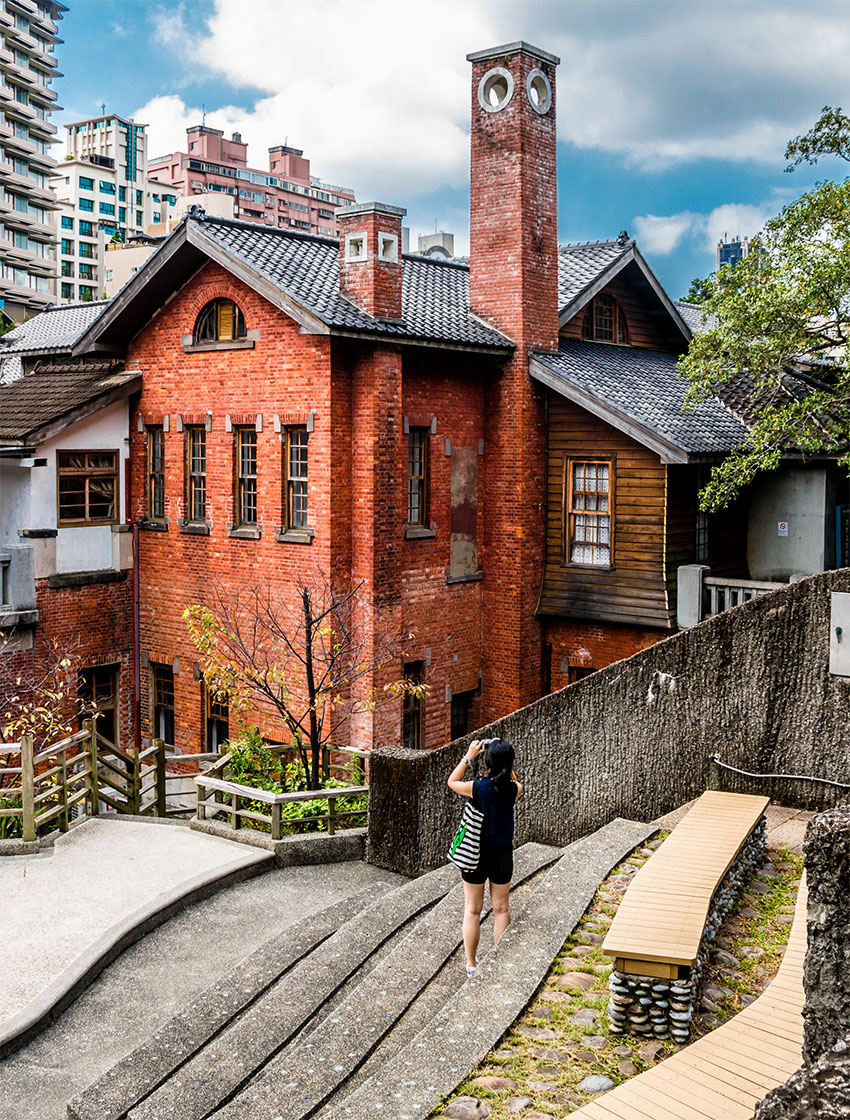 "The boiling earth"
Located north of Taipei, getting to Beitou district requires you to transfer from the red subway line to the pink line at Xinbeitou Station. The district is known for its hot spring and most hotel offers its own relaxing Japanese onsen, especially the rooftop onsen at Spa Spring Resort. However, the emerald hot spring pool of Beitou Thermal Valley is not for dipping into as the water temperature is as high as 80 – 100 oC. Hot steam constantly hovers the captivating emerald pool which is one of the only two green hot springs in the world – Beitou Taiwan and Akita Japan. Besides hot spring, Beitou makes a great one day trip destination with culturally and architecturally fascinating destinations such as Beitou Hot Spring Museum, a historic onsen built during the Japanese occupation of Taiwan, Taipei Public Library Beitou Branch, one of top 25 most beautiful libraries in the world, and Plum Garden, the presidential summer palace which was opened to the public in 2010.

Address: Beitou Dist., Taipei, Taiwan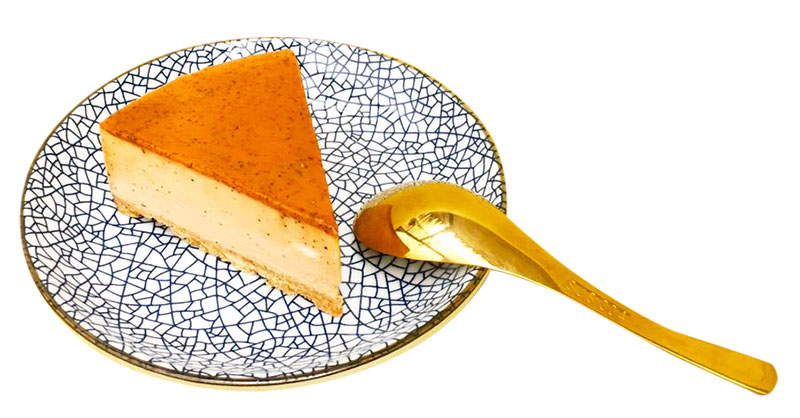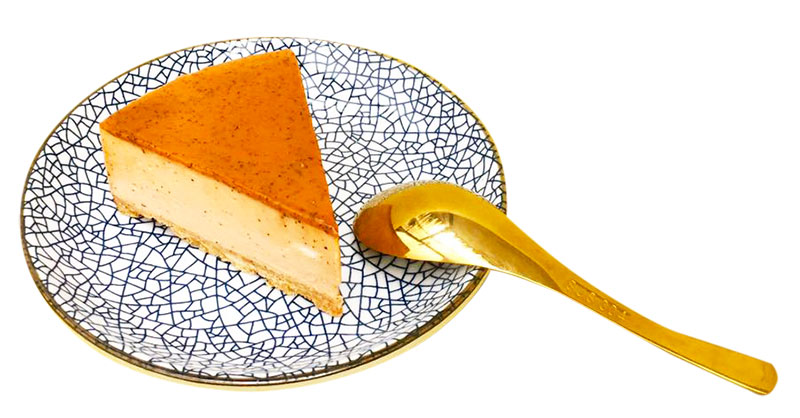 "Hipster Paradise and delightful drink"

Catch the brown subway line to Daan Station and Uranium cafe will be just 500 meters from the exit. The corner hipster paradise is dark and sexy with plenty of chic décor, dried flowers, and private instagramable nooks, as well as creative drink menus like Uranium Cafe Cream, Strawberry Mocha and Ginger Longan Chocolate.

Address: Sec. 1, Fuxing South Rd., Da'an Dist., Taipei, Taiwan
Tel: +886 2 2704 0066
"An elegant lunch"
Situated a few kilometers from Uranium Café, Mandarin Oriental Taipei offers delectable selections of contemporary Italian cuisine at Bencotto. The restaurant has been receiving incredible feedbacks and often listed in the top recommended restaurants in Taipei. It embodies a rustic elegance with a warm, relaxed atmosphere, and an open kitchen for you to experience the delicate processes and see the freshness of the ingredients.

Address: 158 Dunhua North Rd, Taipei, Taiwan
Tel: +886 2 2715 6668

Dress Code: For gentlemen, collared shirts and covered shoes. For ladies, smart elegant attire.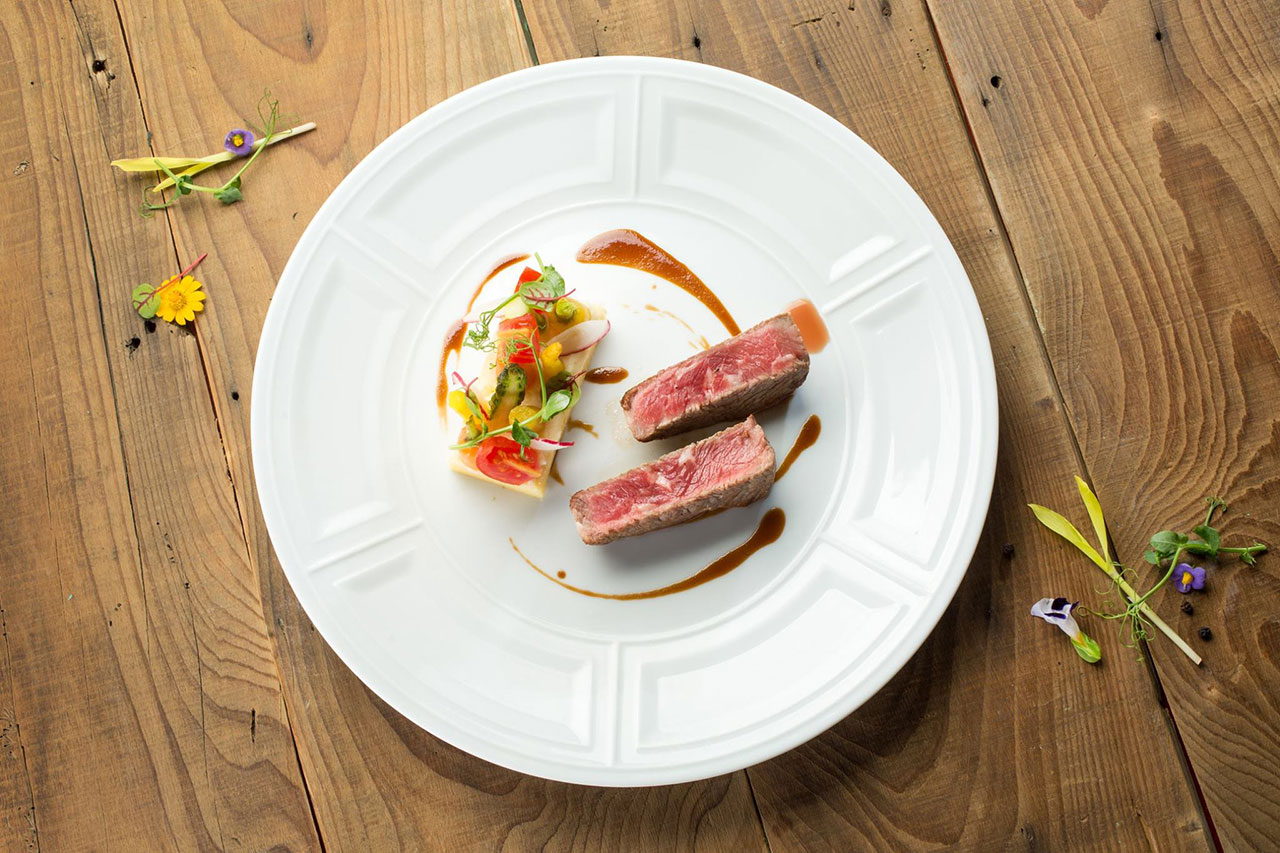 Aki Gallery represents emerging contemporary artists and dedicated to organizing exhibitions and interactions across Asia and Europe. The gallery has been working closely with local artists in its bid to connect Taiwanese artists with the rest of the art world. In here, you could have a great adventure with contemporary art and taste the essence of modern lifestyle. Aki Gallery is shielded from the bustling noise of the outside world, so it could be an escape to a peaceful haven that allows you to forget all the trouble and stressful city life.
Address: Aki Gallery, 141 Minzu West Rd., Datong Dist., Taipei, Taiwan Tel: +886 2 2599 1171
03.00 PM: National Revolutionary Martyrs' Shrine
"Spiritually artistic"

Our next destination is just north of TFAM. National Revolutionary Martyrs' Shrine, or Taipei Martyrs' Shrine, pays tribute to over 300,000 soldiers who sacrificed their lives during the Sino-Japanese war and Chinese civil war. Pay respect to the heroes and start exploring the spiritually and architecturally majestic ground. The shrine constantly gets cooling breeze from Keelung River next to it and the surrounding lush green park highlights the shrine's bright red and yellow roof. Despite its stunning architecture and atmosphere, most visitor come to Taipei Martyrs' Shrine to see the guard changing ceremony where fully dressed guards take turn guarding the shrine every hour from 9 AM despite bad weather condition. The concentration of these guards is legendary – feel free to walk along with them, but just make sure you do everything with respect.

Address: No.139, Bei'an Rd., Zhongshan Dist., Taipei, Taiwan
Tel: +886 2 2885 4162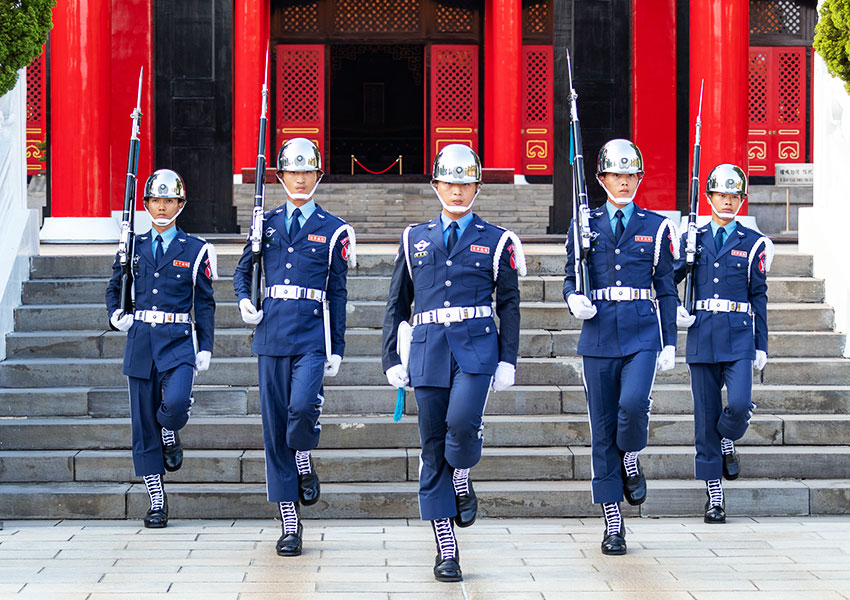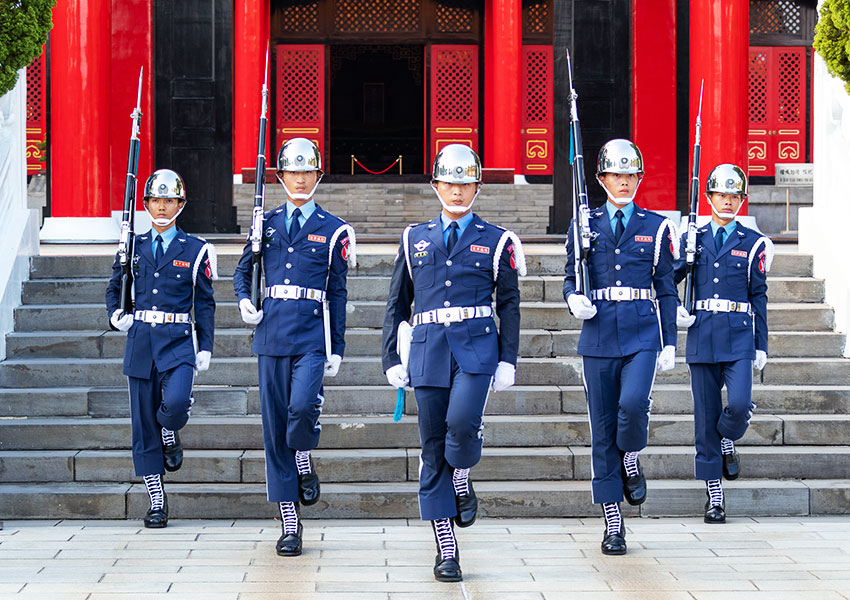 05.30 PM: Taipei Expo Park
"A Park of Creativity"

It's a great idea to take a little rest before dinner. Taipei Expo Park sits not far from TFAM and can be easily reached from Yuanshan Station. But since we are already in the area, we caught a 5 minutes taxi ride to the park. This is where locals and tourists of all ages relax among colourful gardens and green lawn with exciting facilities waiting to impress such as Yuanshan Marketplace, Taipei Children's Recreation Center, MAJI Square, Garden Maze, and the eco-friendly Expo Hall.

Address: No.1, Yumen Rd., Zhongshan Dist., Taipei, Taiwan
"An exciting dining experience"
Ephernité is easily reached from Liuzhangli Station on the brown subway line. The restaurant is known for its creative chef's tasting menu that changes regularly according to the available ingredients. Fresh local produces and seafood are sourced daily to craft delicious French dishes that pair extremely well with their recommended wine. The famous chef's tasting menu ranges between 9-12 dishes and will set you back around NT$5000 or more, but the experience truly worth every penny. Be sure to reserve a table in advance because Ephernité can only seat 20 guests.
Adresse: No. 233, Anhe Rd., Sec. 2, Daan Dist., Taipei, Taiwan
Tel: +886 2 2732 0732 (Reservation by phone: Wednesday to Sunday 02.00 PM – 05.00 PM)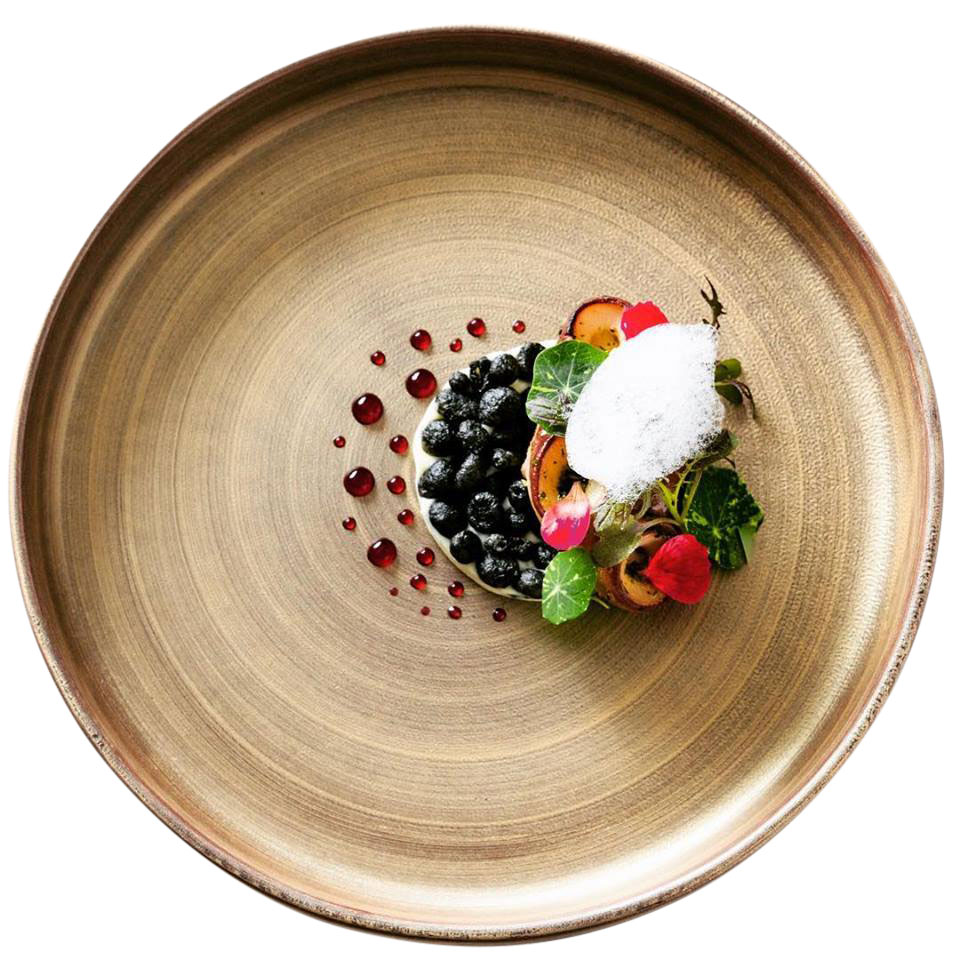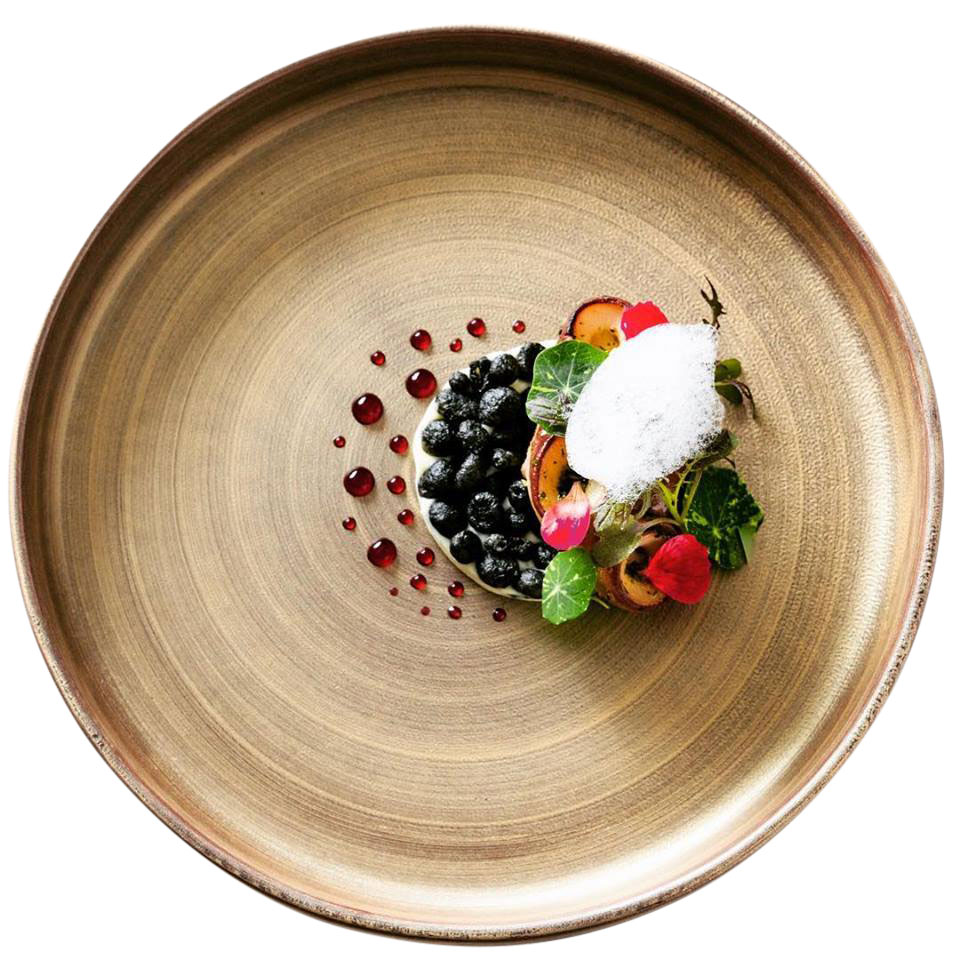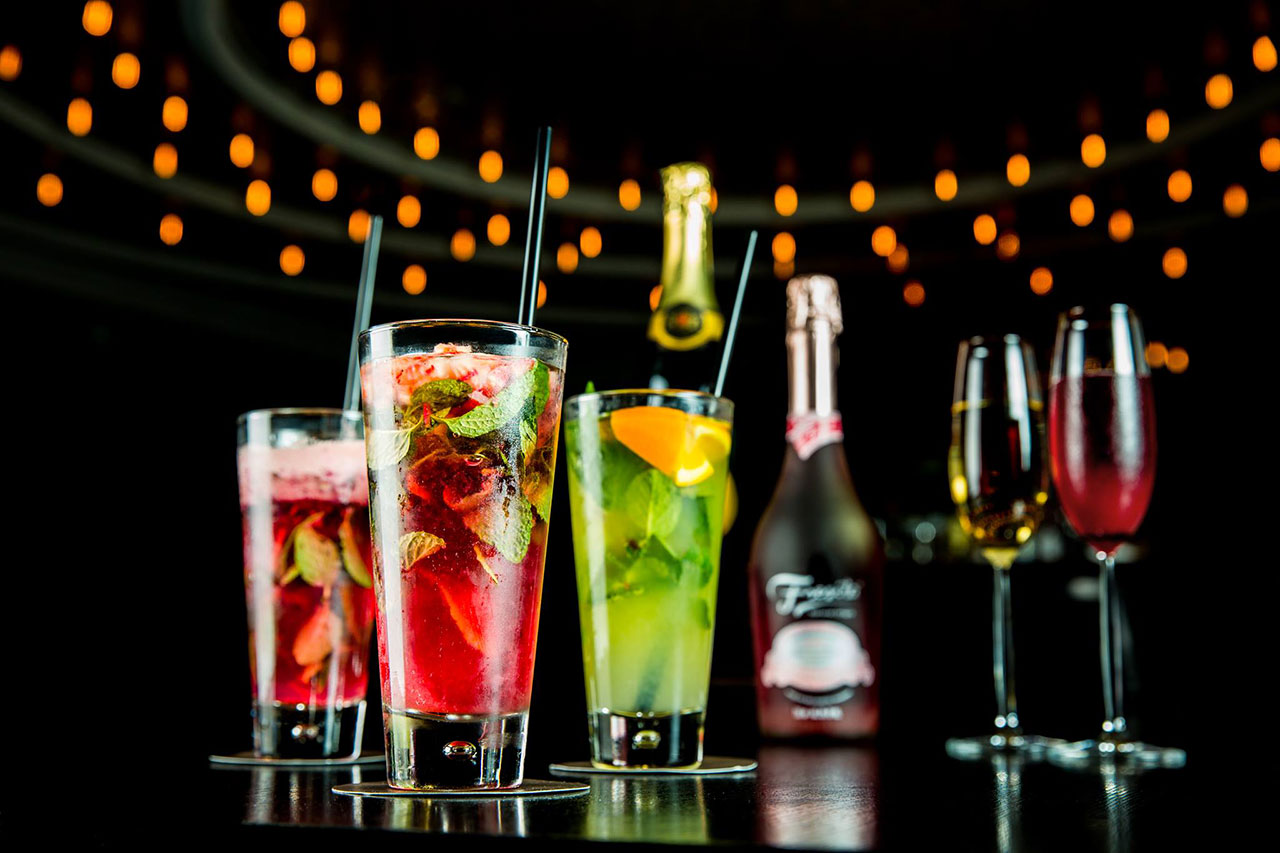 "Colourful nightlife"

Located on the second floor of Grand Hyatt Taipei, ZIGA ZAGA is a restaurant, a bar, and a club – all in one place at different opening time. Enjoy delectable Italian cuisine from 11.30 AM – 02.00 PM. As evening approaches Ziga Zaga imparts a different atmosphere as the lighting and music transform the space and mood from a vivacious daytime Italian restaurant to elegant and romantic dinner hours, and then to a relaxing club. Order a glass of Ziga Zaga's signature cocktail and let the colourful vibe and live classic and jazz music takes you into the night.

Address: 2F, SongShou Rd., Taipei, Taiwan
Tel: +886 2 2720 1230
Dress Code: Smart Casual
12.00 PM onwards: Grand Hyatt Taipei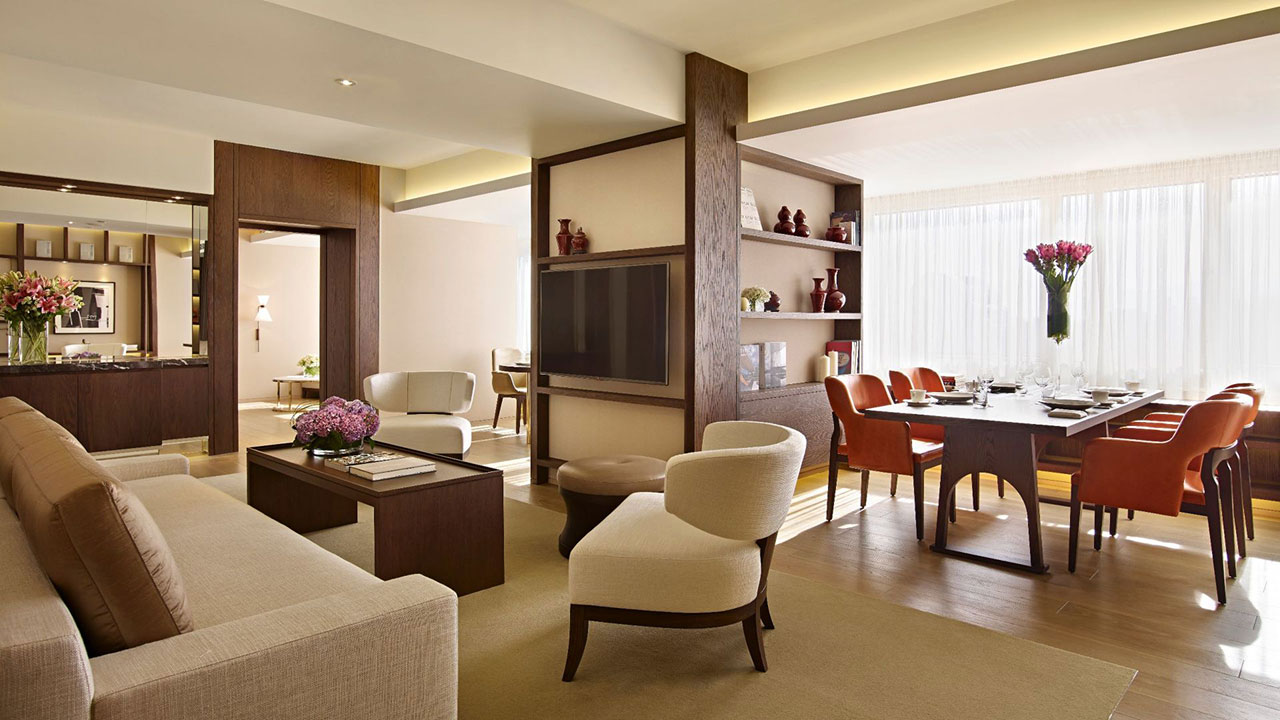 "Taipei 101 at your room windows"
We don't need to go far, or go anywhere, to end our first day in Taipei because our room is just an elevator trip away from Ziga Zaga. Grand Hyatt Taipei is conveniently located in Xinyi, and just next door to Taipei 101 Mall and Financial Tower, giving it the most impressive views of Taiwan's iconic Taipei 101 from the guestrooms. The hotel also features Taipei's unique temperature-controlled outdoor swimming pool on the 5th floor and excellent Cantonese restaurant with sumptuous dim sum menu and top-class wine list at Pearl Liang. Grand Hyatt Taipei will make sure your adventure in Taipei is completely comfortable and memorable!
Address: 2, SongShou Rd., Taipei, Taiwan
Tel: +886 2 2720 1234
08.30 AM: Longshan Temple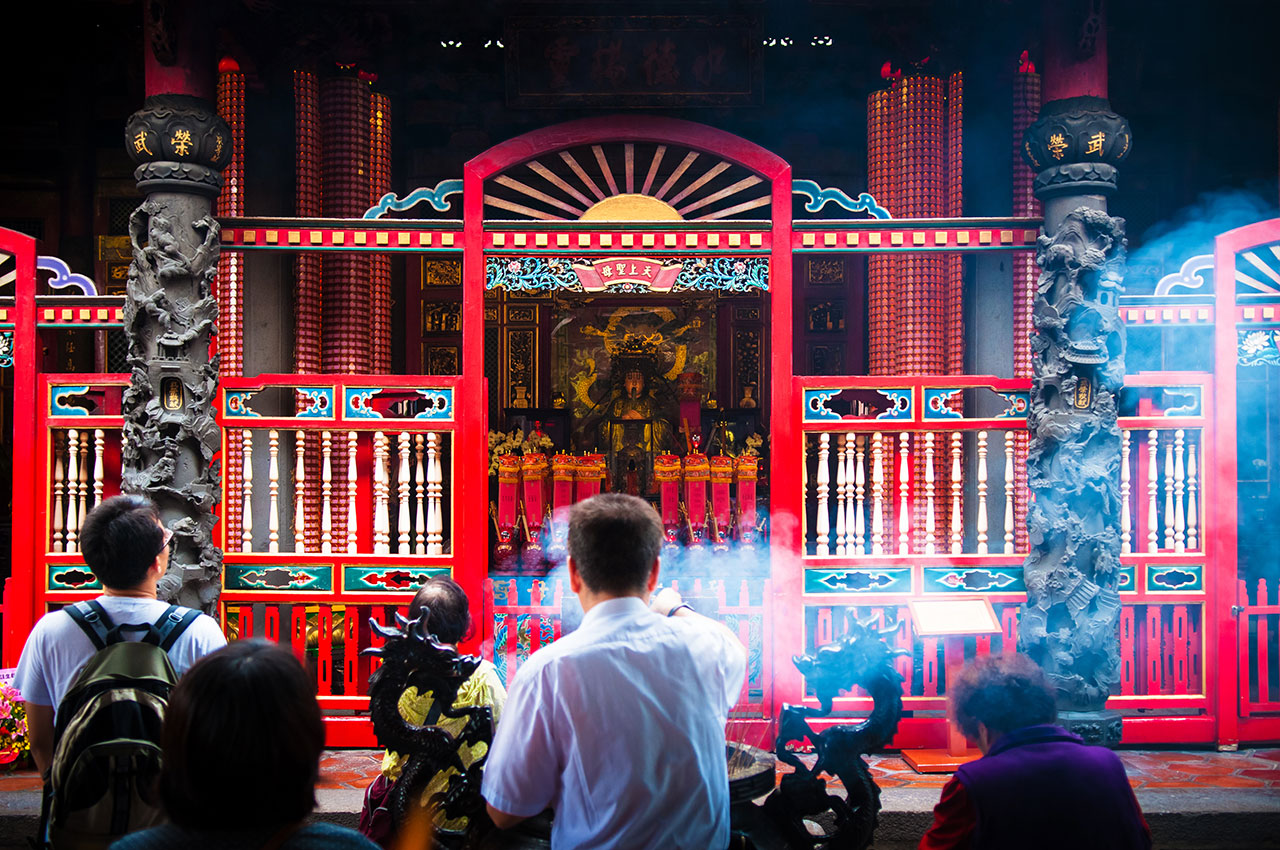 Subway is always a preferable choice when traveling around the city, especially during morning rush hour. Today we hop on the blue subway line to Plaza Station and take exit number one to Longshan Temple. Pay homage to the sacred statue of Guanyin in this oldest temple in Taipei, which was devasted by a bomb during World War II after being accused as a Japanese weapon warehouse. Miraculously the bomb did no harm to the Guanyin statue at all, and it became the spiritual center of local Taiwanese ever since. Today, the restored Longshan Temple is a must-visit attraction if you want to pray to the deities. As you enter you can grab 7 incenses on the right of the entrance and pray to each of the 7 deities. There is no entrance fee to Longshan Temple, but you can donate any amount to keep the temple running.
Address: No. 211, Guangzhou Rd., Wanhua Dist., Taipei, Taiwan
10.00AM: The Red House Ximen
"Find your inspiration"

Designed by Kondo Juro, The Red House Ximen has been the landmark of Ximen for 101 years. It is conveniently close to Ximen Station, just catch the blue subway line and take exit number one, and you'll be greeted by different small shops selling handicrafts and handmade products. Note that photographing is forbidden in some shops. The Red House houses variety of art exhibitions in the main area and the famous 16 Creative Boutiques. Each boutique is owned by an artist and has interesting stories to tell and inspire those who venture inside.

Address: No. 10, Chengdu Rd., Wanhua Dist., Taipei, Taiwan
Tel: +886 2 2311 9380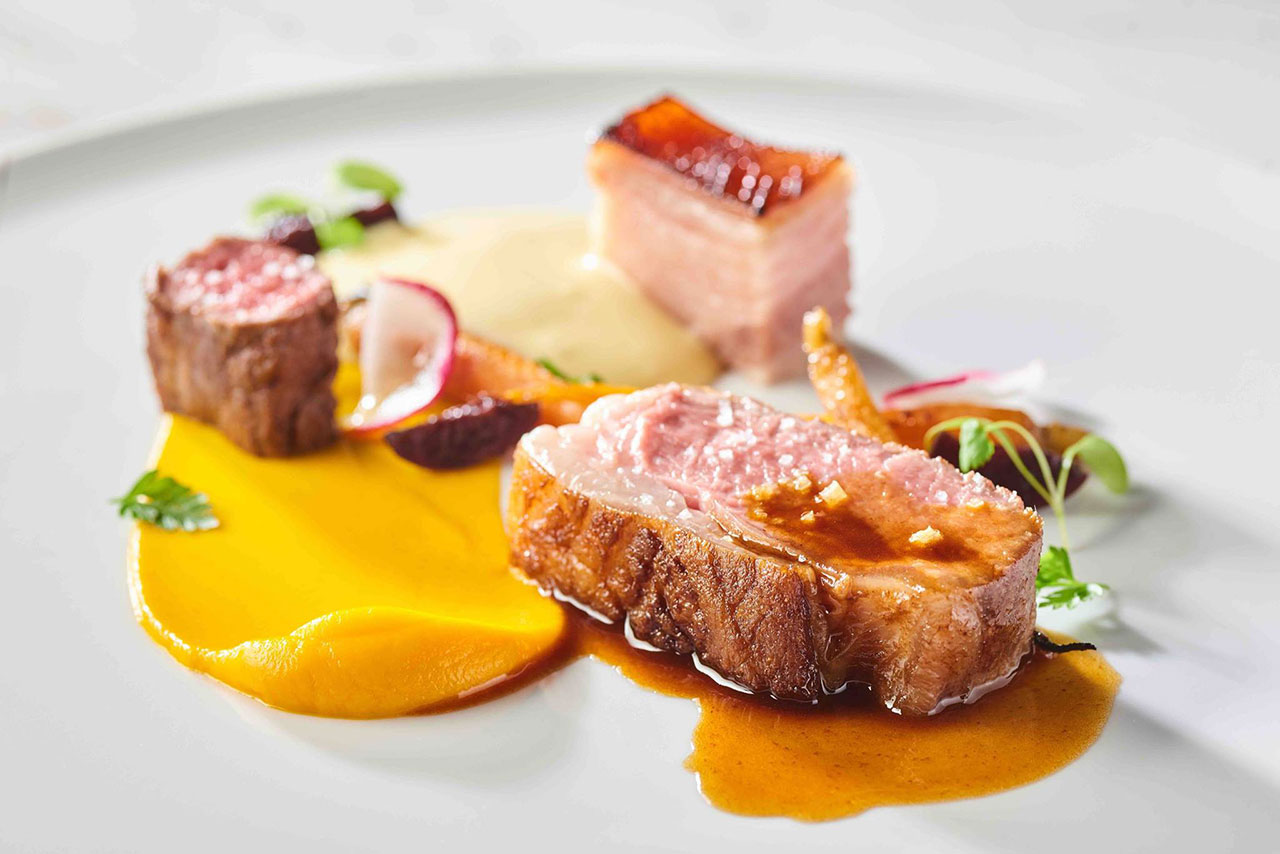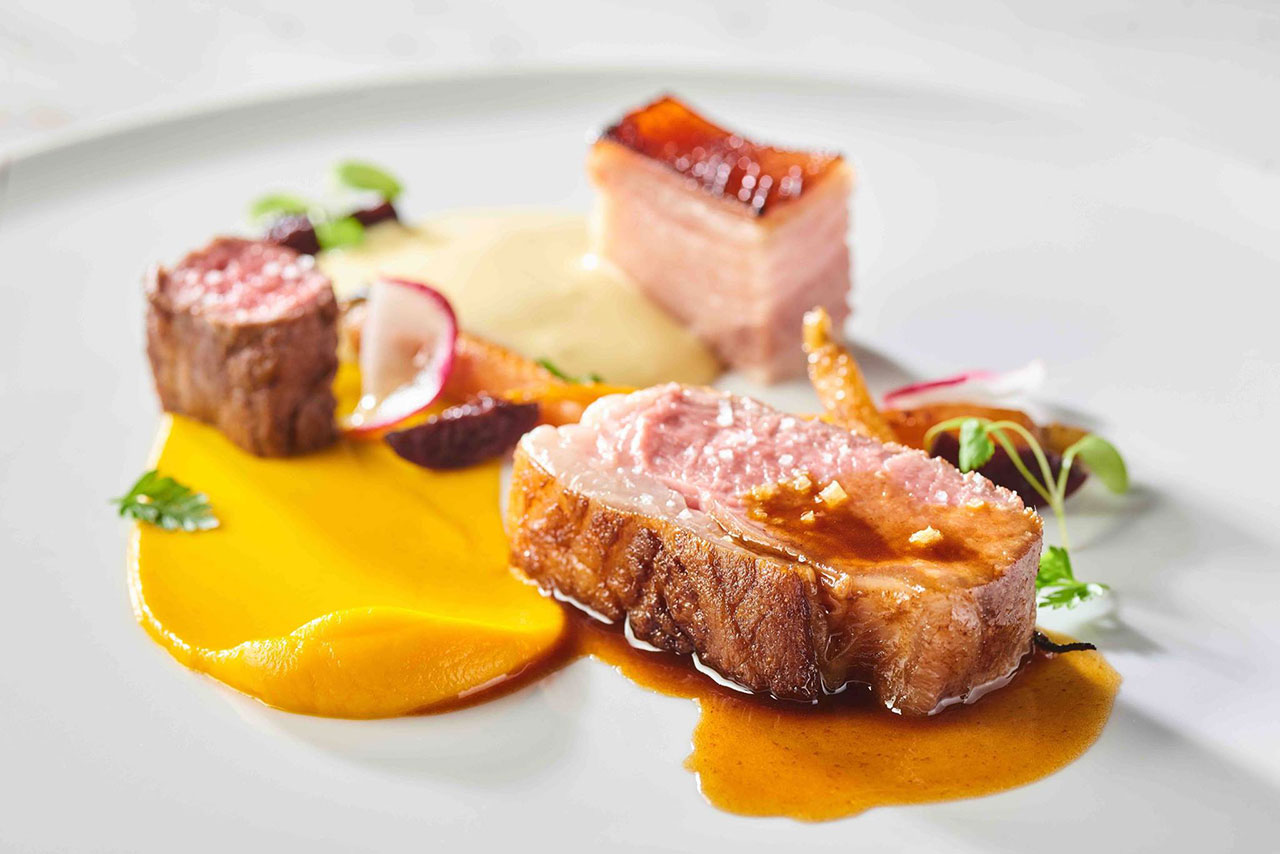 Quality local ingredients play an important role in crafting up a great menu. As its name suggests (Taiwan+terroir), the restaurant focuses on locally grown ingredients cooked to perfection by delicate culinary technique. Each menu has its own unique character that intrigues even the most discerning foodie. Taïrroir is a piece of flavourful heaven for those searching for the true taste of Taiwan. The open kitchen also allow you to observe the freshness and the skills put into your favourite dish.
Address: 6F, 299, Lequn 3rd Rd., Zhongshan, Taipei, Taiwan
Tel: +886 2 8501 5500
01.00 PM: Ximending Youth Market
"Eat like a local"
There are hundreds of shopping districts in Taipei, but none of them is more popular than Ximending. Ximending has everything you could think of, from fashion, food, souvenirs, and entertainment. Enjoy street performances as you walk down the busy district, try original Taiwanese Hot Star chicken, and dare yourself to experience the Ancient Knife Massage. Getting to Ximending is simple; hop on the blue subway line to Ximen Station and take exit number six. The market opens from 11 AM until late.
Address: Hanzhong Rd., Wanhua Dist., Taipei, Taiwan
03.00 PM: Miramar Entertainment Park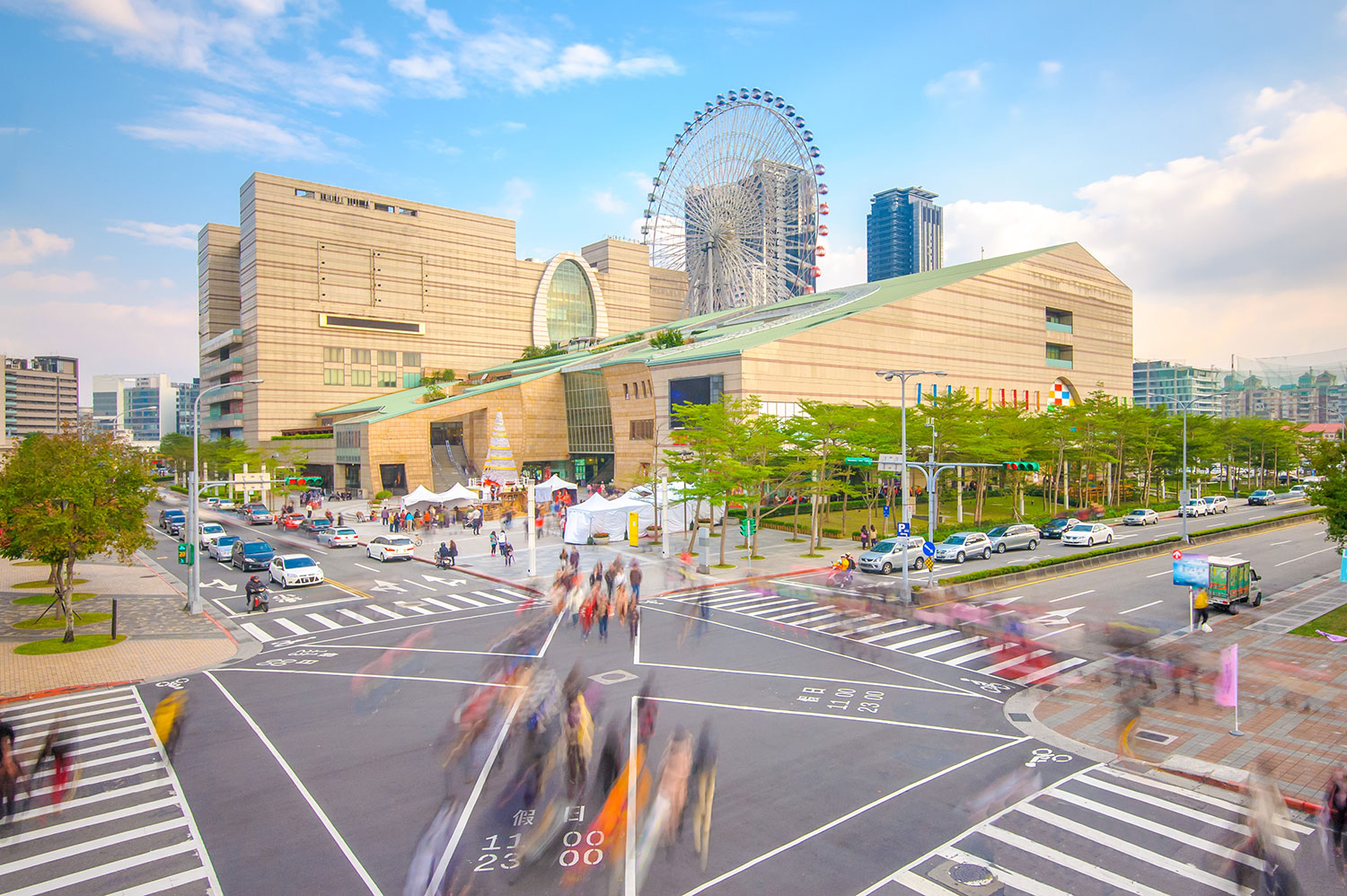 "Luxury Entertainment Complex"

From Taipei City Hall Station, ride the blue subway line to Zhongxiao Fuxing Station and transfer to the brown line towards Jiannan Road Station. Miramar Entertainment Park is just 100 meters away from exit number three, and this is where you unleash your shopaholic spirit. Miramar is home to luxury boutiques that range from apparels, shoes, and cosmetics. But besides high-end shops, locals and tourists also come here to experience the largest IMAX screen in Asia (at 28 × 21 meters) and the iconic Ferris wheel on the building rooftop, offering impressive 350o panoramas of the bustling city.
Note: Ferris wheel ticket prices on weekdays is NT$150 for adults and NT$120 for children, and weekends prices are NT$200 for adults and NT$150 for children.

Address: No.20, Jingye 3rd Rd., Zhongshan Dist., Taipei, Taiwan
Tel: +886 2 2175 3456
"Taste the blessings of the seasons"

After an exciting Ferris wheel ride, it's time to get all your sense excited even more at Ryugin. The restaurant sits on Lequn 3rd Road and offers delicate Japanese cuisine. Chef Yamamoto carefully sources seasonal ingredients from local producers as well as import some ingredients directly from Japan to highlight the scents, colours, and flavours of each season.
Note: Quality comes with a price of approximately NT$6,500.

Address: 5F, No.301, Le Qun 3rd Rd., Taipei, Taiwan
Tel: +886 2 8501 5808 (Reservation service available from 01:00 PM – 05:00 PM)

Dress Code: Semi-formal T-shirts are not allowed for both men and women. Short pants and sandals are not allowed for men.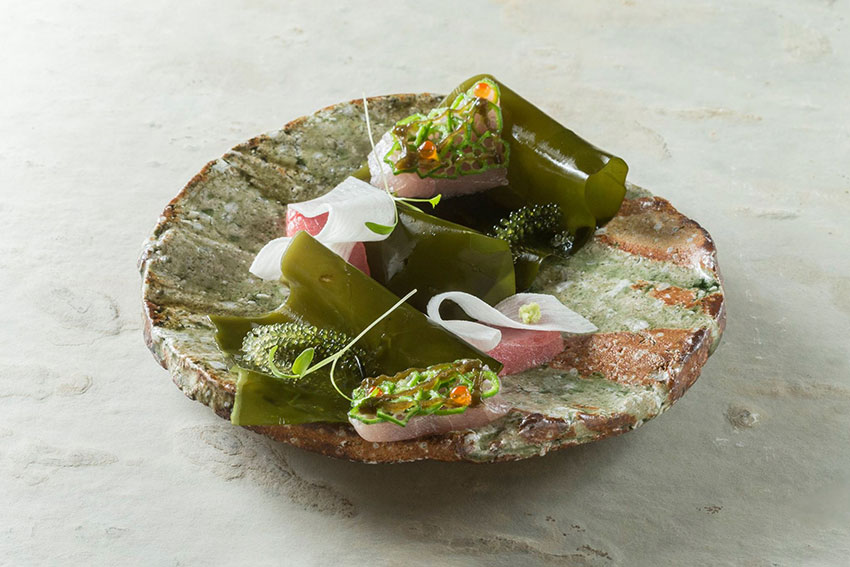 08.30 PM: Taipei EYE Show
"The House of Authentic Traditional Chinese Performing Arts"

Taipei EYE Show is a must-see attraction for all tourist in Taipei. You can hop on the red subway line to Shuanglian Station, but since it's a lot of subway line hopping, a taxi ride is preferable. The show highlights traditional performing arts, including folklores, folk music, traditional dances, Chu-Yi, and the traditional Chinese opera – all packed together in a lively 90 minutes performance. If you love culture and art, you'll be wowed by an abundance of visual, sound, touch, and smell experiences.

Address: No. 113, Sec. 2, Zhongshan North Rd., Taipei, Taiwan
Tel: +886 2 2568 2677
10.00 PM onwards: THE GRAND HOTEL
"A peaceful oasis in a bustling city"

Stay in one of Taipei's representative landmarks! The Grand Hotel offers 5 stars experience in the heart of Yuanshan. The iconic palace-like architecture, with its vermilion columns, gilded tiles and a magnificent, grandiose, regal and classic presence, is an embodiment of eastern aesthetics. Getting around is also a breeze; just hop on the red subway line at Yuanshan Station and you're all set to explore every corner of the city.

Address: No.1, Sec. 4, Zhongshan North Rd., Zhongshan Dist., Taipei, Taiwan
Tel: +886 2 2886 8888
48 hours is barely enough to get a glimpse of Taipei. The fascinating city has many more attractions to experience like the National Theater & Concert Hall, Taipei Botanical Garden, Dalongdong Bao'an Temple, and Maokong Gondola. If you love the culture, the food, the fashion, or the entertainment of Taipei, stay in touch and we'll show you more sides of Taipei!