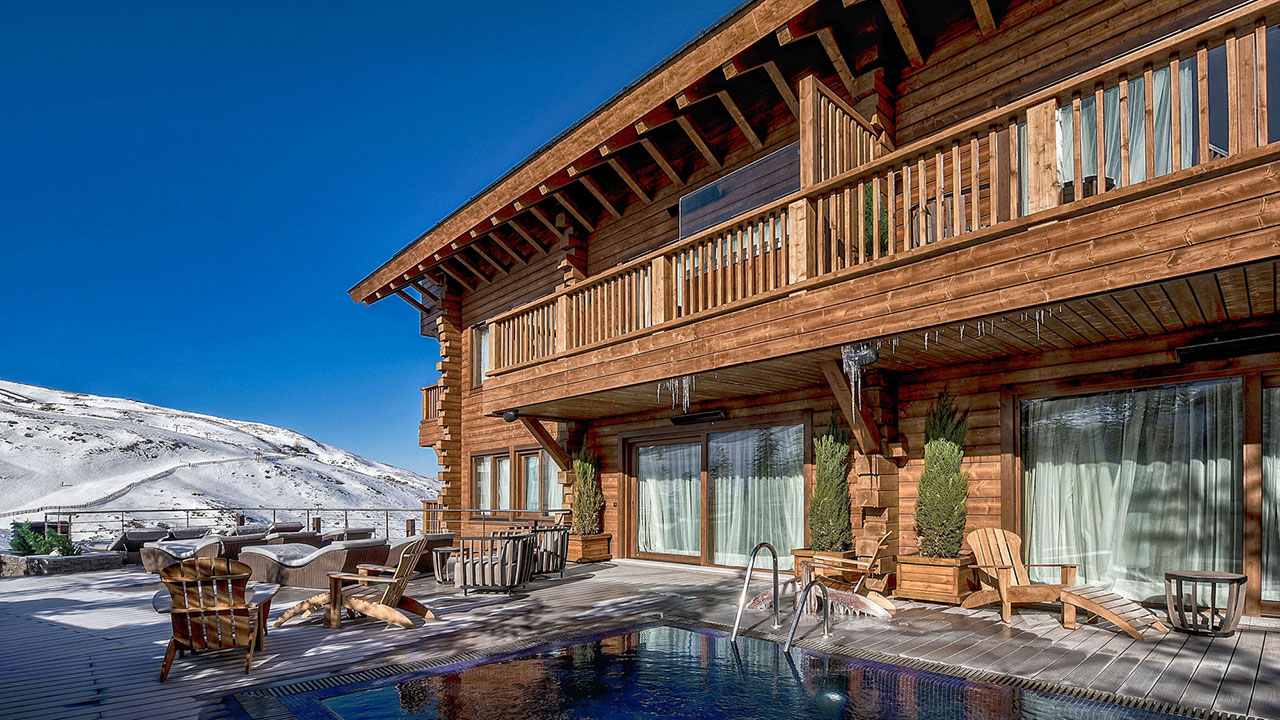 Stay in Style in the Elegant City
Stay in Style in the Elegant City (Granada Spain)
If life is a blank canvas, happiness, luxuriousness, and satisfaction are colourful paints that render your life more meaningful. We have compiled a short list of exciting hotels in Granada which can splash an artistic palette to your experience.
Hotel Palacio de Santa Paula, Autograph Collection
Stay in the masterpiece hotel in Granada. Hotel Palacio de Santa Paula, Autograph Collection, sits in the heart of the city historic sites, surrounded by the city's popular attractions such as The Royal Chapel, and close to Albaicín and Sacro Monte districts. Although the hotel is fully renovated, but it still perfectly retains the artistic and historic design and atmosphere with traditional stonework and dark wooden furnishings that nod to their Andalucian heritage. The Hotel restaurant "El Claustro" also sits in what used to be the Santa Paula convent refectory, whose original structure was conserved.

Address: Gran Via de Colon 31, Granada, Spain
Tel: +34 9 5880 5740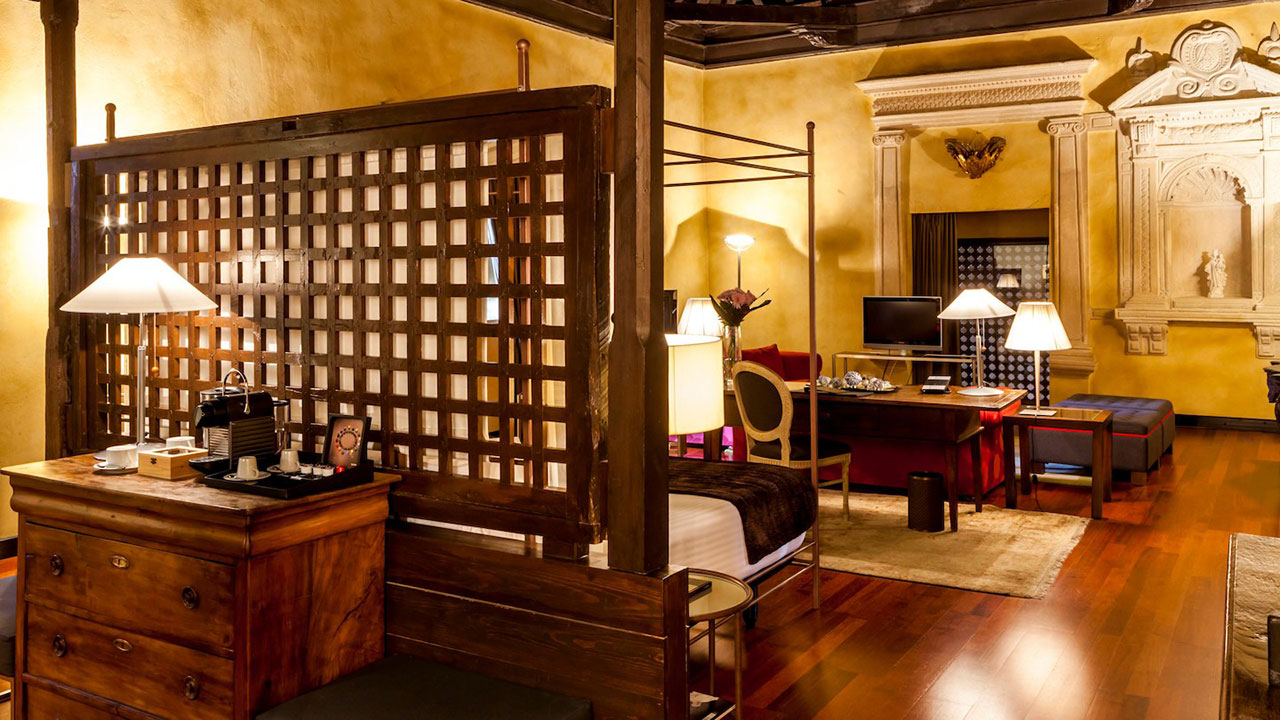 "The most exclusive views of Sierra Nevada"
El Lodge commands the most exclusive views 7,000 feet above the main Sierra Nevada ski resort village. Feel right at home in your private contemporary, Nordic-style room that warmly welcomes you into the winter paradise. Gaze out to the snowy white mountains while staying warm in the outdoor heated swimming pool or in the privacy of your balcony jacuzzi. The room also features skylight ceilings lovers to cuddle up in the fluffy warm bed and watch the stars.

Address: C/ Maribel, 8, Sierra Nevada 18196 Granada, Spain
Tel: +34 9 5848 0600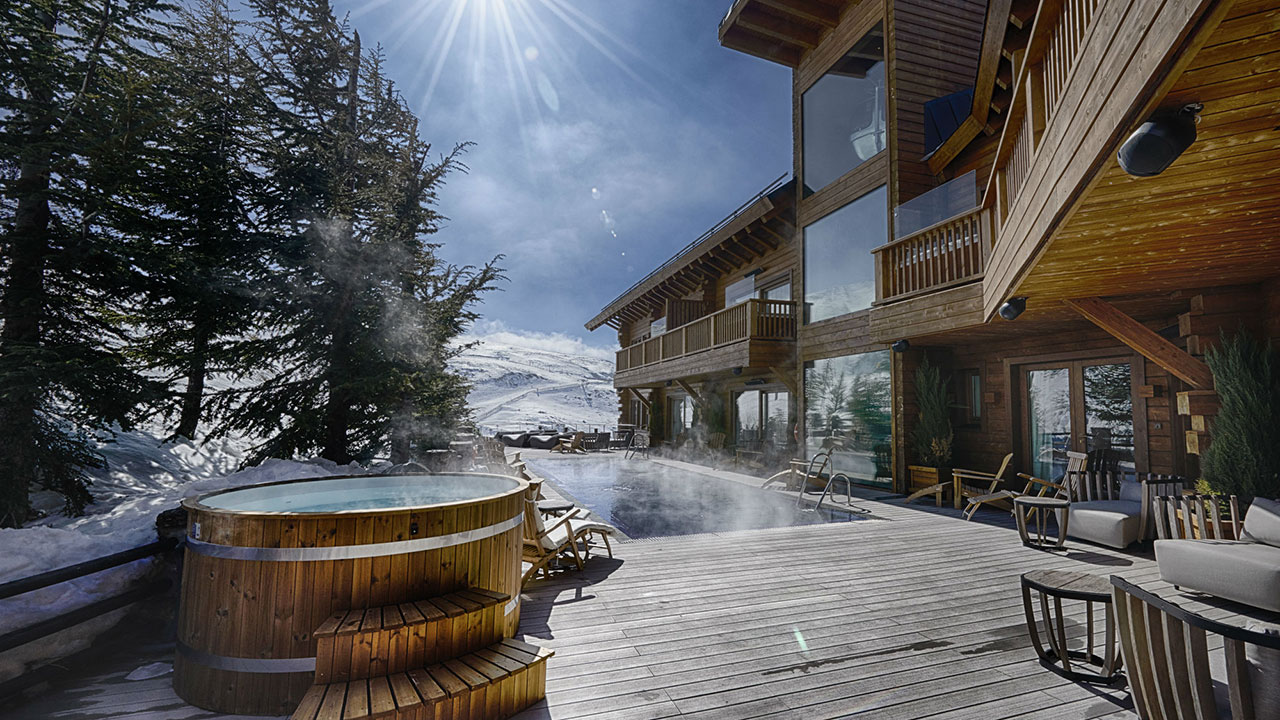 "The Oldest Five Star Hotel in Spain"
Inspired by Moorish design, Hotel Alham has the unique Granada charm that is a blend between northern European and southern European to north African style. As the oldest five star hotel in Spain, Hotel Alham offers luxury and comfort combined with original decor, coffered plaster, copper and hardwoods, and romantic stories in each of its corners, as well as unforgettable views to the romantic city of Granada or the corners of the romantic forest of the Alhambra. For an amazing experience, head to the hotel's Gastronomic Restaurant and enjoy delectable dishes like Chateaubriand with Mustard Sauce and Steamed Vegetables with panoramic views over the city and Sierra Nevada.
Note: Hotel Alham is a pet-friendly hotel.

Address: Plaza Arquitecto García de Paredes 1, Granada, Spain
Tel: +34 958 22 14 68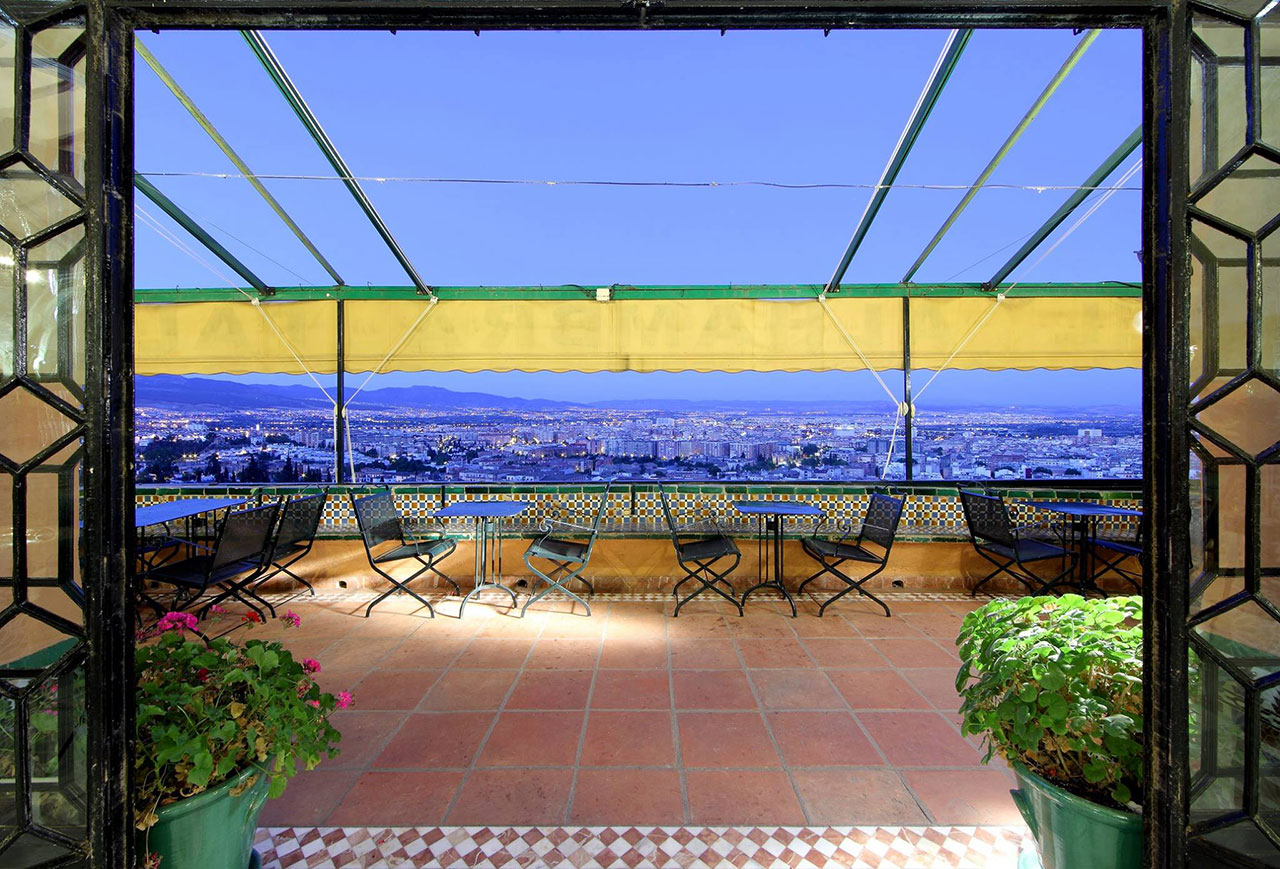 Hospes Palacio de los Patos, a Member of Design Hotels
"Beautifully restored 19th century palace"
Hospes Palacio de los Patos is uniquely formed by an iconic 19th century palace and a dramatic modern building. Bright natural light floods into clean minimalist, yet elegant rooms that highlight natural materials like stone, glass and metal, as well as original features such as plasterwork ceilings, Doric columns, and ornate friezes. The stylish and sophisticate minimalist design give the hotel a crisp and clean look, and besides the inviting design, many guests choose Hospes Palacio de los Patos to find the sanctuary away from the busy city life.

Address: C/ Solarillo de Gracia 1, Granada, Spain
Tel: +34 9 5853 5790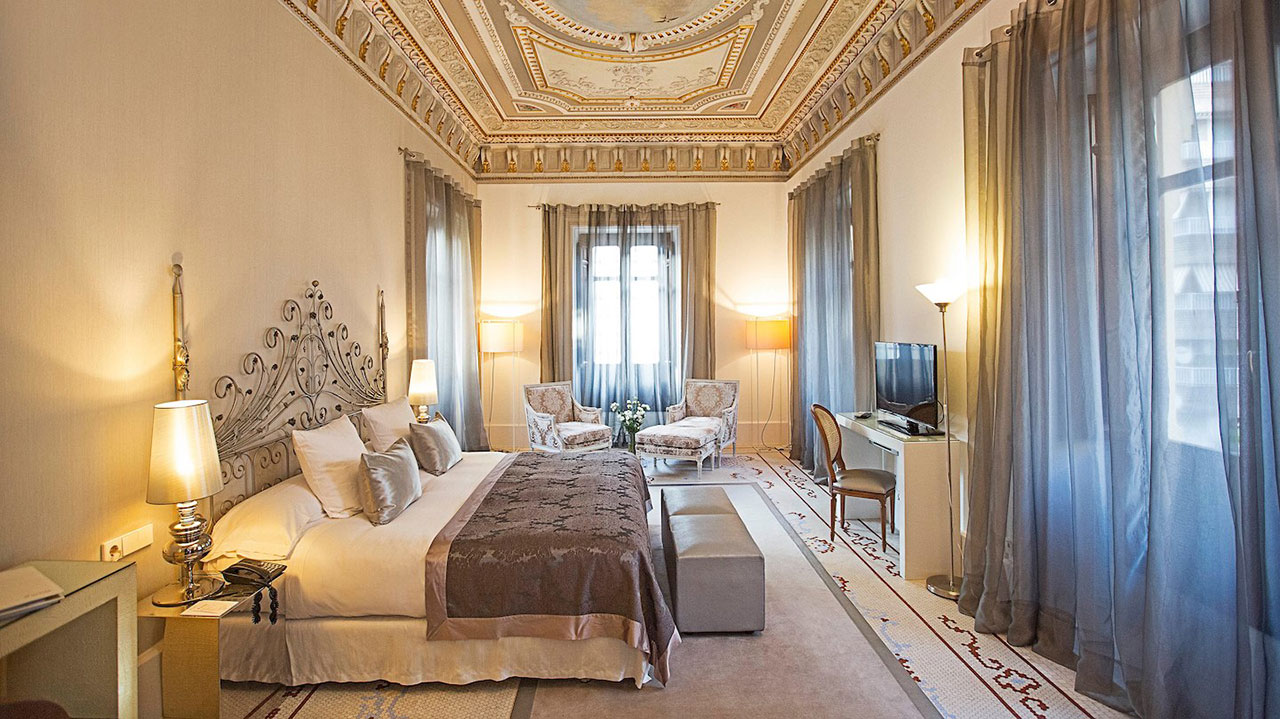 A local travel guide wrote, "there is something in a true artwork that can never be copied." It is exactly the feeling you'll get from a journey to Granada. The Moors are true artists and they understand their architecture and materials thoroughly. As the result, Granada is full of captivating buildings that stand majestically against time – waiting for you to visit once in your life!