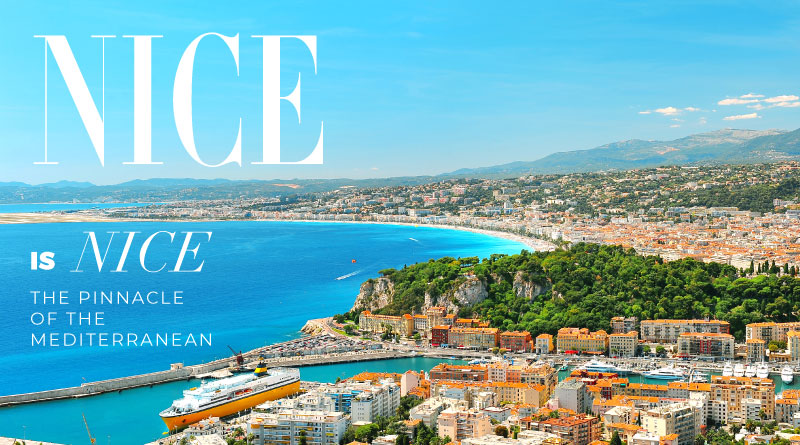 LUXURY GUIDE – NICE IS NICE THE PINNACLE OF THE MEDITERRANEAN
NICE IS NICE THE PINNACLE OF THE MEDITERRANEAN
French Riviera has been the jewel of French Mediterranean coastline. It is easily one of the most beautiful coastlines in the Mediterranean with the charming city of Nice sitting in the heart of the magical region.
To put it very humbly, Nice is extra nice! If you think Monaco or Marseilles are impressive, think again. Nice can easily be your favourite city in French Riviera, and it is no surprise that many world's travelers dream of visiting Nice.
Promenade des Anglais captures the world-renowned Mediterranean Sea views and atmosphere. The chic beachfront promenade stretches 7 km along the coast, and it is the best route to slowly stroll and enjoy the sea and the sun. With the pristine Hi Beach on one side and charming city on another side, you can always stop by for a coffee or an ice-cream just across the street. Rent a bike or rollerblades to add a little more excitement to your day and explore Nice at your own pace.
Address: The Promenade runs right along the coastline of Nice.
Join the local residents of Nice on their day off and enjoy quality time by the sea. Hi Beach runs between the coast of Nice and Promenade des Anglais, so you could take a small break from your leisure stroll and just sit on the soft sand with a cone of ice-cream. Since the beach stretches many kilometers, parts of the stretch offer privacy at a small price of €10 – €20 for you to relax on chilling sun loungers and enjoy a range of delectable food and drinks.
Address: Various Nice, France
Hours: Private beaches 9.00 AM until sunset.
Entrance Fee: Free to sit on the pebbles or hire a sun lounger on a private beach starting from €10.00 per person.
Tel: +33 4 97 14 00 83
You haven't been too Nice if you miss Place Massena. The historic square sits in the center of the city, surrounded by charming architectures in earthy and blue hues. Place Massena isn't just a cultural landmark of Nice, but it is the center of transportation. After exploring the square, the garden, and the majestic fountain dedicated to Apollo, catch the city tram to Vieux-Nice, the beach, and commercial and shopping districts to continue your fascinating Nice experience.
Address: Plassa Carlou Aubert, 06000 Nice, France
In the center of Place Massena stand 7 statues called "Conversation in Nice".
Getting lost in the vibe of Vieux Old Town is an experience you should never miss. Wander the centuries old cobble streets surrounded by classical buildings that are now shops and galleries. Find yourself in one of Europe's most colourful cultural centers s you explore individually unique galleries in this area. Enjoy local café scene and local delicacies. Locals and tourists also visit the old town to buy flowers from the Cours Saleya, one of France's most popular fresh flower markets.
Address: Cours Saleya, Vieux, Nice, France
Hours: Tues – Sat 6.00 AM – 17.30 PM and to 13.30 PM on Sunday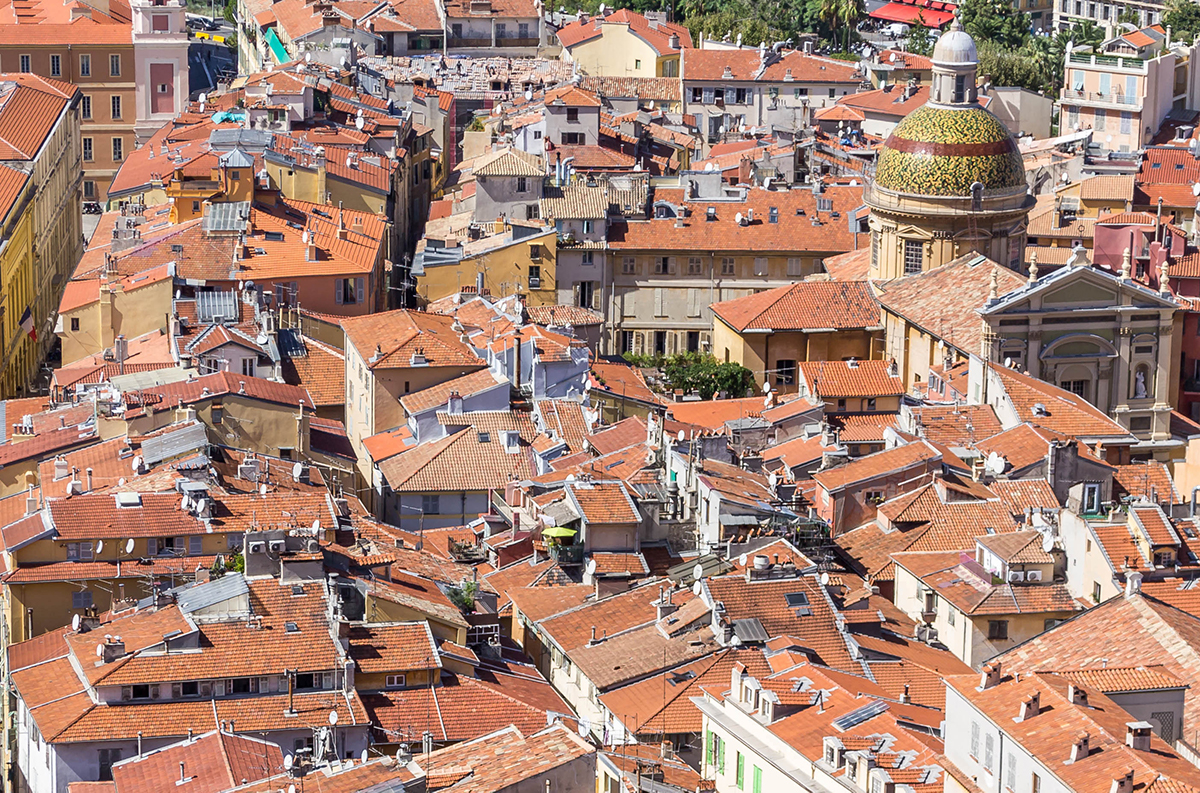 Although there are hundreds of galleries in Nice, Matisse Museum would be on most people lips if you ask them to pick one to visit. Devoted to Henri Matisse, one of France's highly recognized artists, the museum holds spectacular collections of sculptures and paintings, as well as photos and furniture.
Address: 164 av des Arènes de Cimiez, Nice, France
Hours: Wed – Mon 10.00 AM – 18.00 PM
Entrance Fee: Adult €10.00 | Under 18 Free
Tel: +33 4 93 81 08 08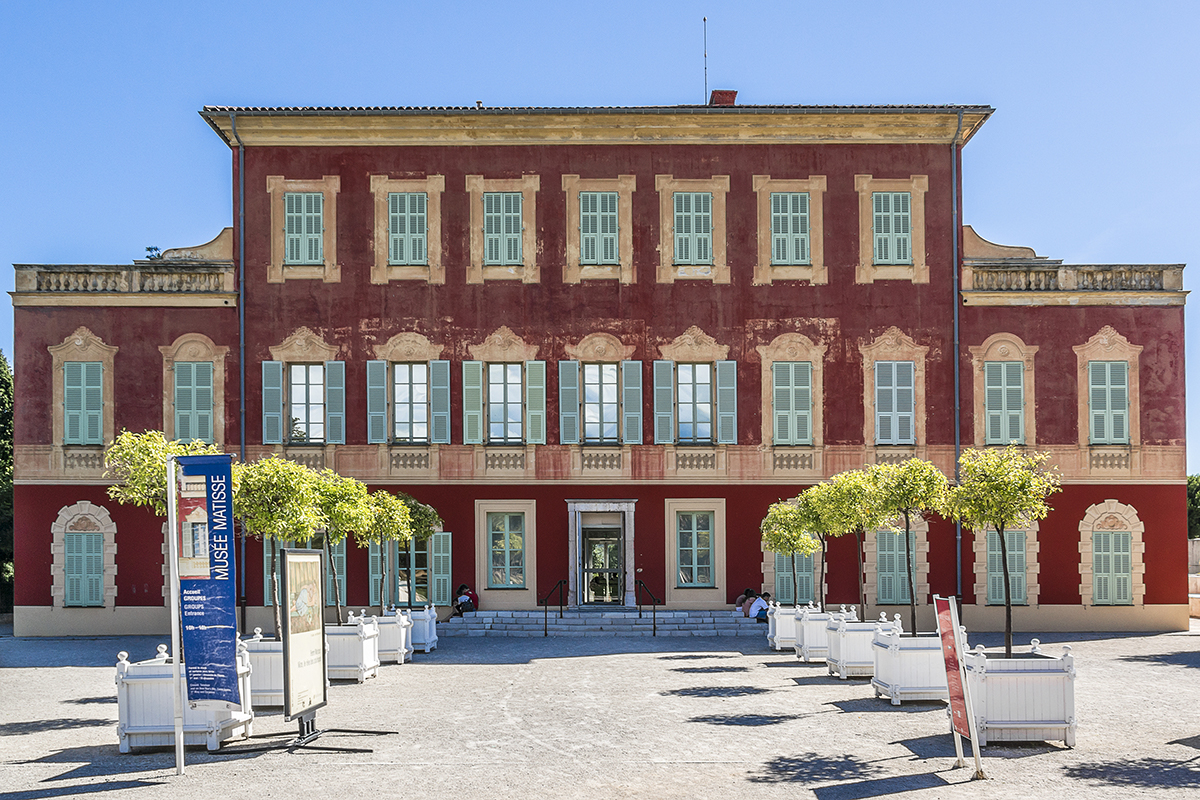 RUSSIAN ORTHODOX CATHEDRAL
Also known as St Nicholas Orthodox Cathedral, Russian Orthodox Cathedral may not be what you expected when exploring Nice. The Russian style cathedral opened in 1912 and the dispute over its ownership ended in 2011 when the Court of Cassation declared the cathedral as the property of Russia. If you love history, Russian Orthodox Cathedral is just the destination for you.
Address: Avenue Nicolas II, Nice, France
Hours: 10.00 AM – 17.00 PM
Tel: +33 9 81 09 53 45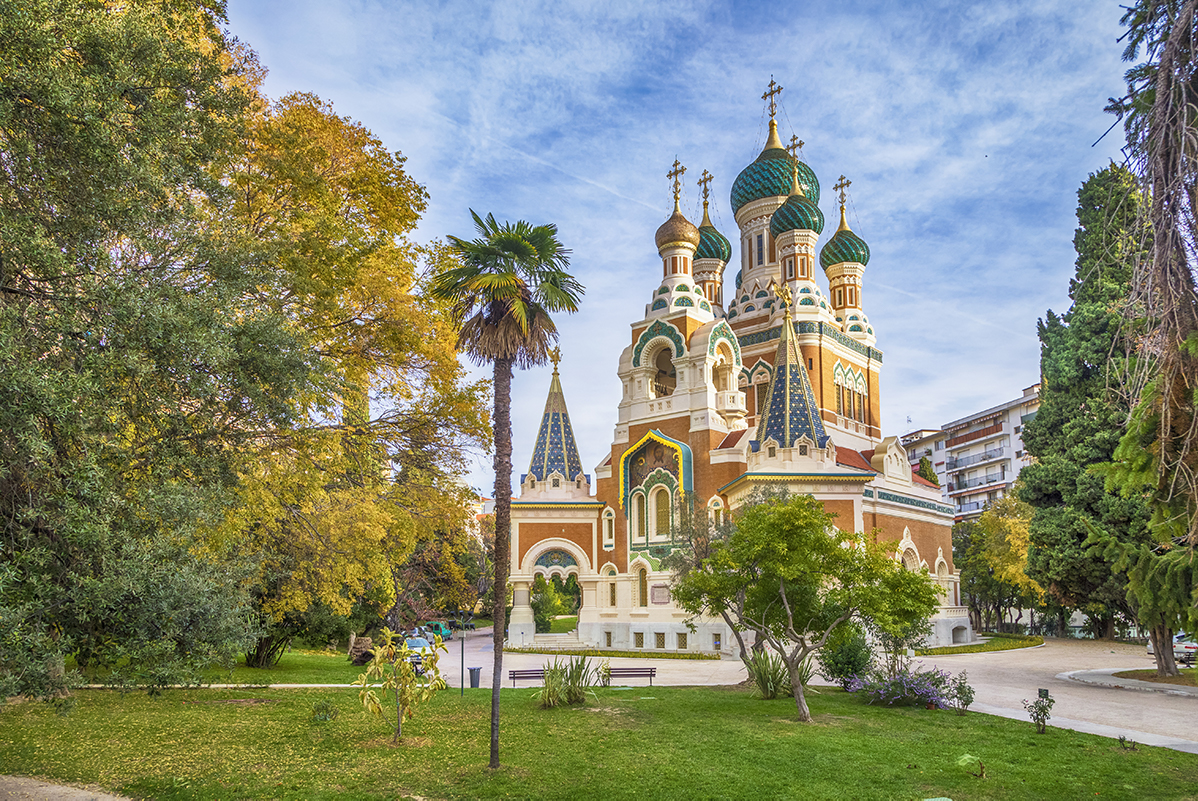 Perched 92 meters above the Bay of Angels, Castle Hill overlooks the port on one side and the Vieux Old Town, as well as Hi Beach and Promenade des Anglais on another. The scenic spot can be reached with a little work climbing up a flight of brick stairs, or if you prefer a more comfortable way, just hop on the elevator! However, the reward you would get from climbing the staircase won't be just the scenery at the top, but the spectacular artificial waterfall and panoramic views of Nice along the way as well.
Address: Montee du Chateau par ascenceur, Nice, France
Hours: 8.00 AM – 18.00 PM
Tel: +33 892 70 74 07
Note: The café on Castle Hill opens during high season.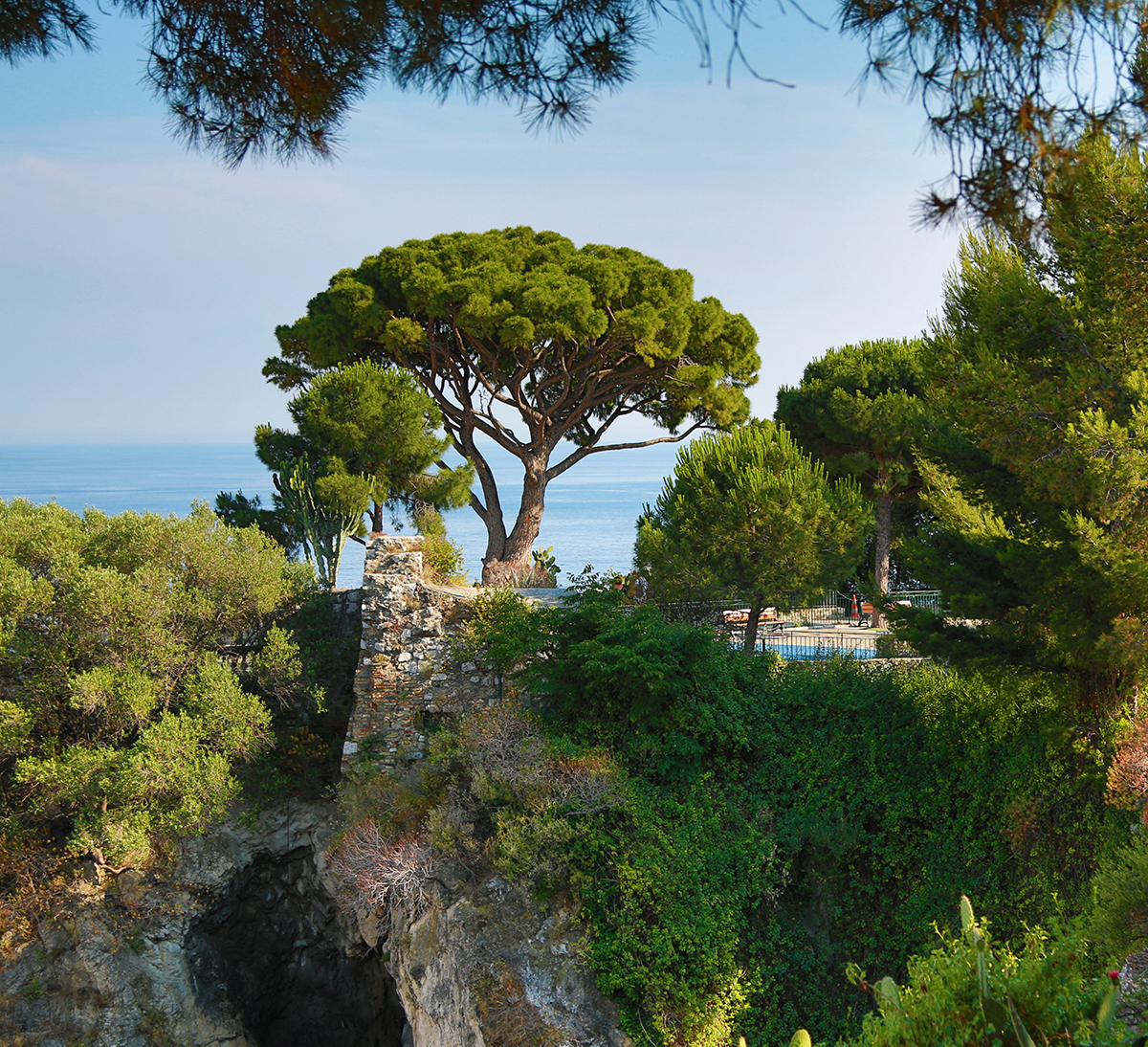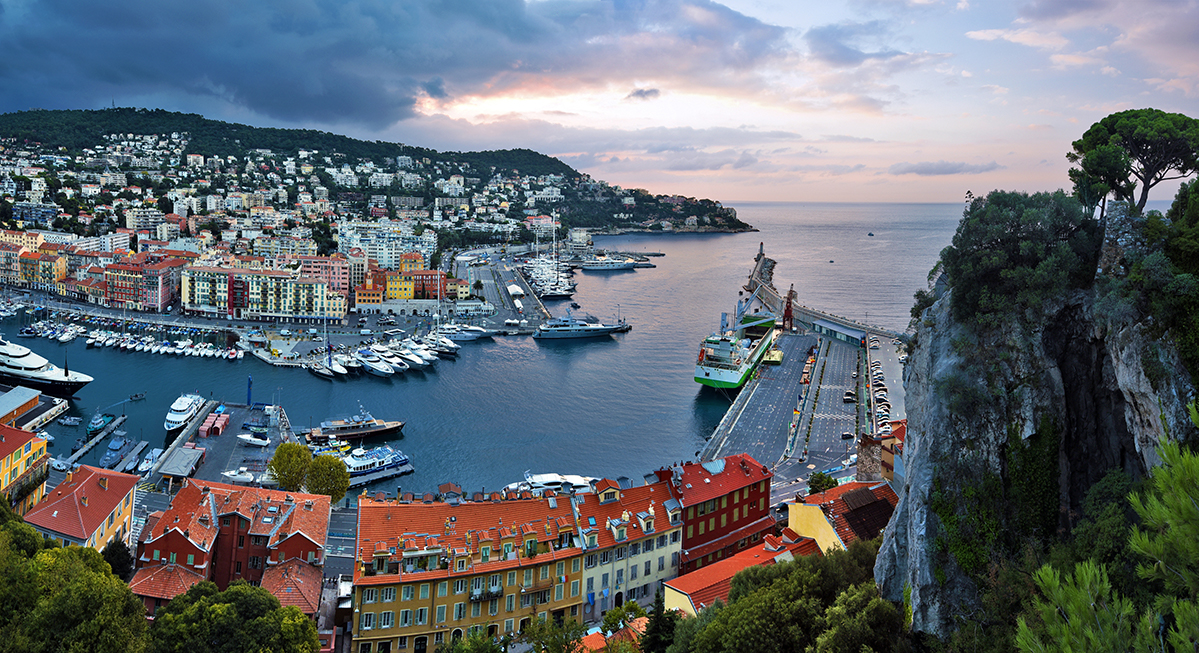 Located on the waterfront, within a 15-minute walk of Massena Museum and Place Massena, Westminster Hotel & Spa offers the perfect base to explore Nice. The family-friendly hotel has watched over the Bay of Angels for 130 years and it recently received a renovation that helped to combine the charms of the past with modernity. All 99 soundproofed rooms provide luxurious havens with impressive views of the Promenade des Anglais in most rooms. Rest soundly through the night and spend the day exploring Nice or the nearby beach or pamper yourself at the hotel's full-service spa.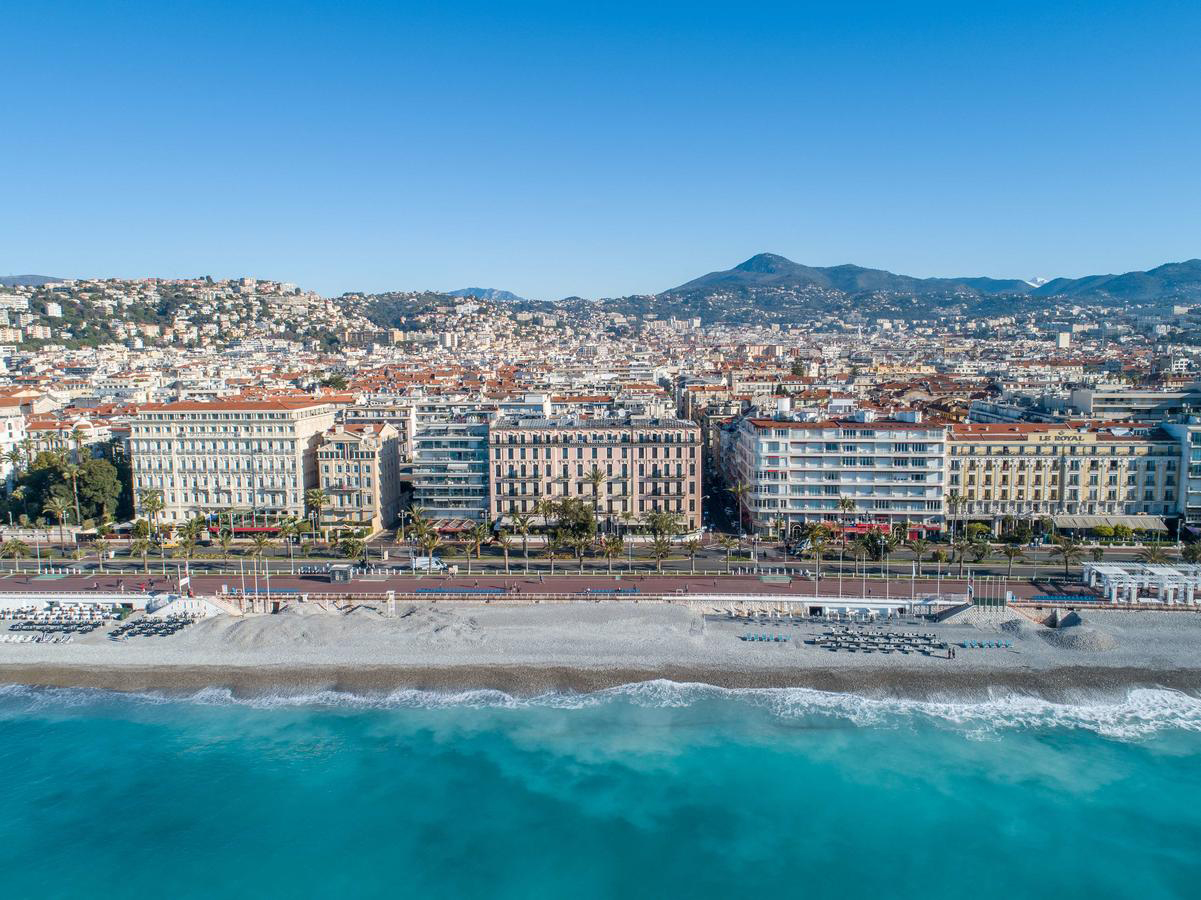 You might be in France, but there's always room for some delicious Italian dishes. La Cambuse is in the charming Vieux Old Town, near the flower market, and you can choose an outdoor table to fully enjoy the classy atmosphere. The restaurant is known for its classic Italian and Mediterranean cuisine with quality fresh ingredients, including French origin beef.
Address: 5, Cours Saleya, Nice, France
Hours: 11.00 AM – 11.00 PM
Tel: +33 4 93 80 82 40