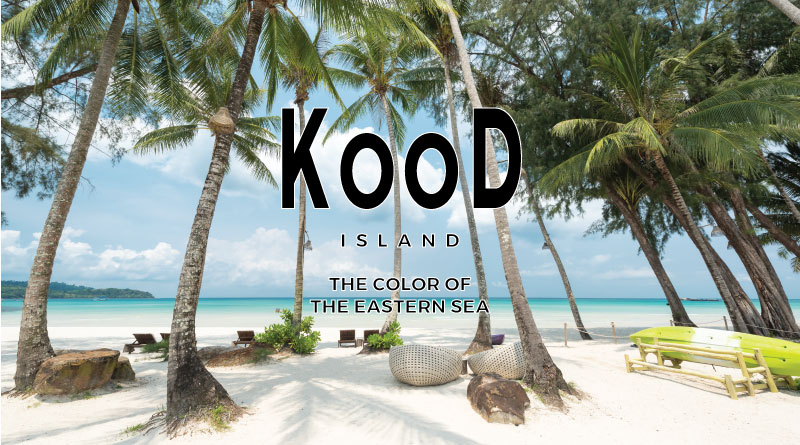 KOOD ISLAND
THE COLOR OF THE EASTERN SEA
Koh Kood may be one of the biggest islands in Thailand, after Phuket, Koh Chang and Koh Samui, but it has managed to keep its pristine natural assets unspoiled. The island is a part of Trat province, and its serenity and abundance have attracted divers and travelers across the globe, earning Koh Kood the reputation of the "Andaman of the Eastern" Sea".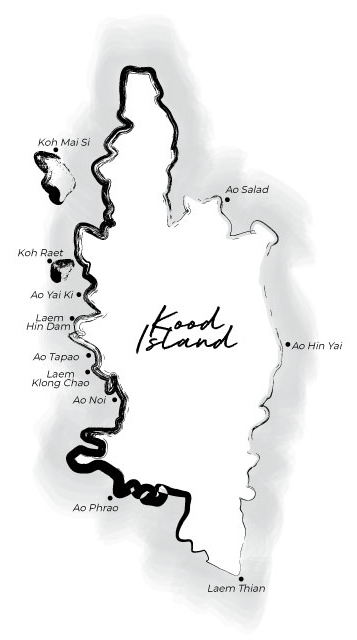 From Bangkok , travel on Bangkok- Chonburi Motorway. Turn left at Ban Bueng – Klaeng Road intersection , and travel towards Chantaburi and Trat. At Trat, make your way to Laem Ngob Pier to catch a ferry to Koh Kood. The trip takes approximately 4 hours 15 minutes (315 km.) and overnight carpark is available at the pier for 50 Baht per night.
A breathtaking bay with a pristine 300 meters white sand beach, Ao Klong Yai Kee allows visitors to enjoy the sand and the sun right by lush tropical forest. In addition to beautiful beach and crystal-clear water, the bay is a spectacular spot to watch a romantic sunset, and the nearby waterfall transport you from the sea setting to a mountain setting within a few minutes hike.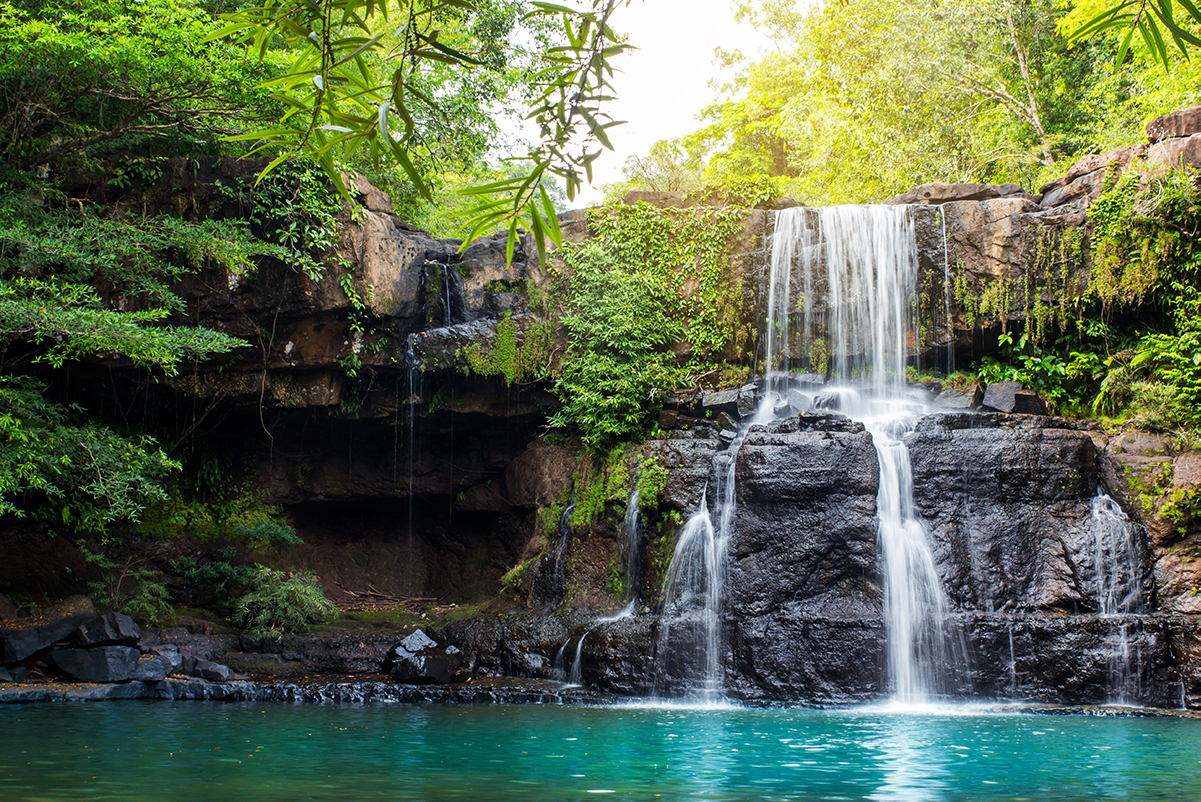 Rustic wooden pier stretches out into the shallow sea, inviting you to walk to the far end and be surrounded by marvelous beach and sparkling water. Ao Tapao is close to Ban Klong Hin Dam, Ban Klong Mard, and connected to Ao Klong Jao via a wooden bridge, so it's easy to find variety of restaurants and shops nearby.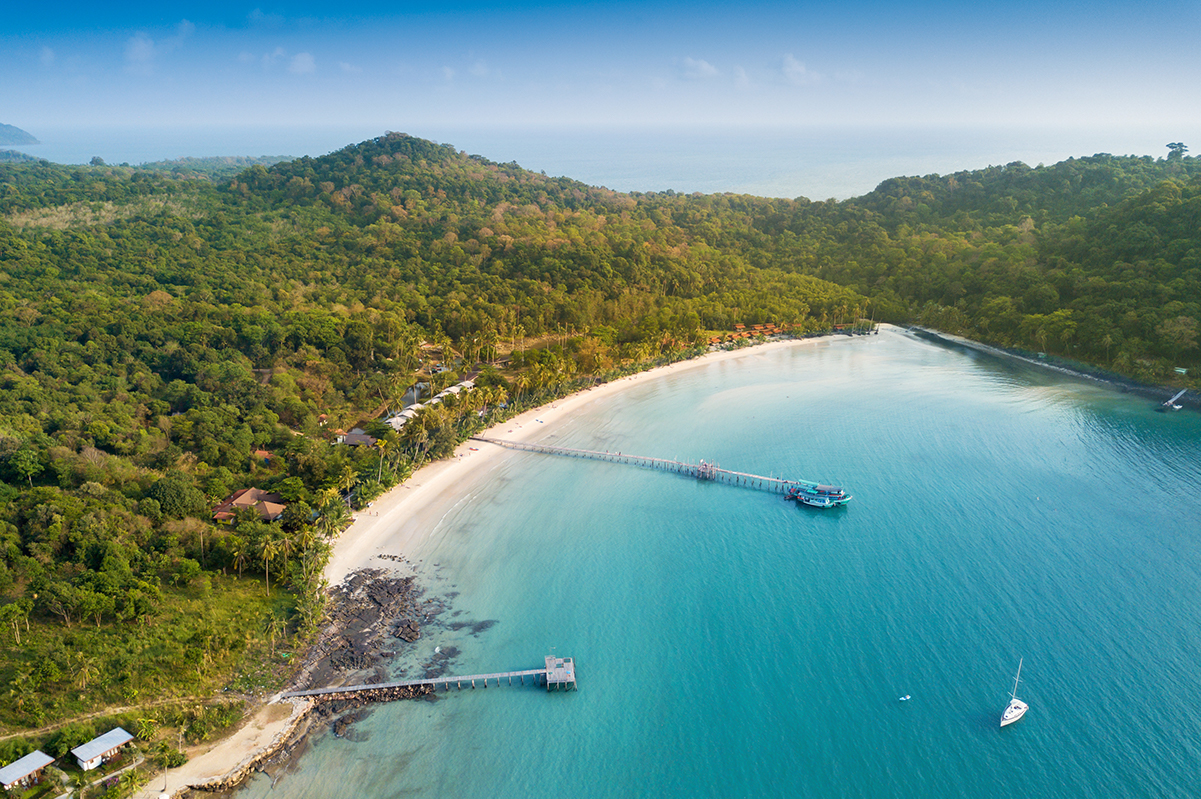 Fresh seafood is always a must when visiting a seaside destination and Koh Kood is no exception. Ban Ao Yai is a local fisherman village and fresh off the boat seafood is served in variety of ways here. Whether you like them grilled or steamed, fresh seafood is always impressive! After satisfying your belly, take a leisure stroll around the village to experience the traditional fisherman way of life that has been passed on for generations.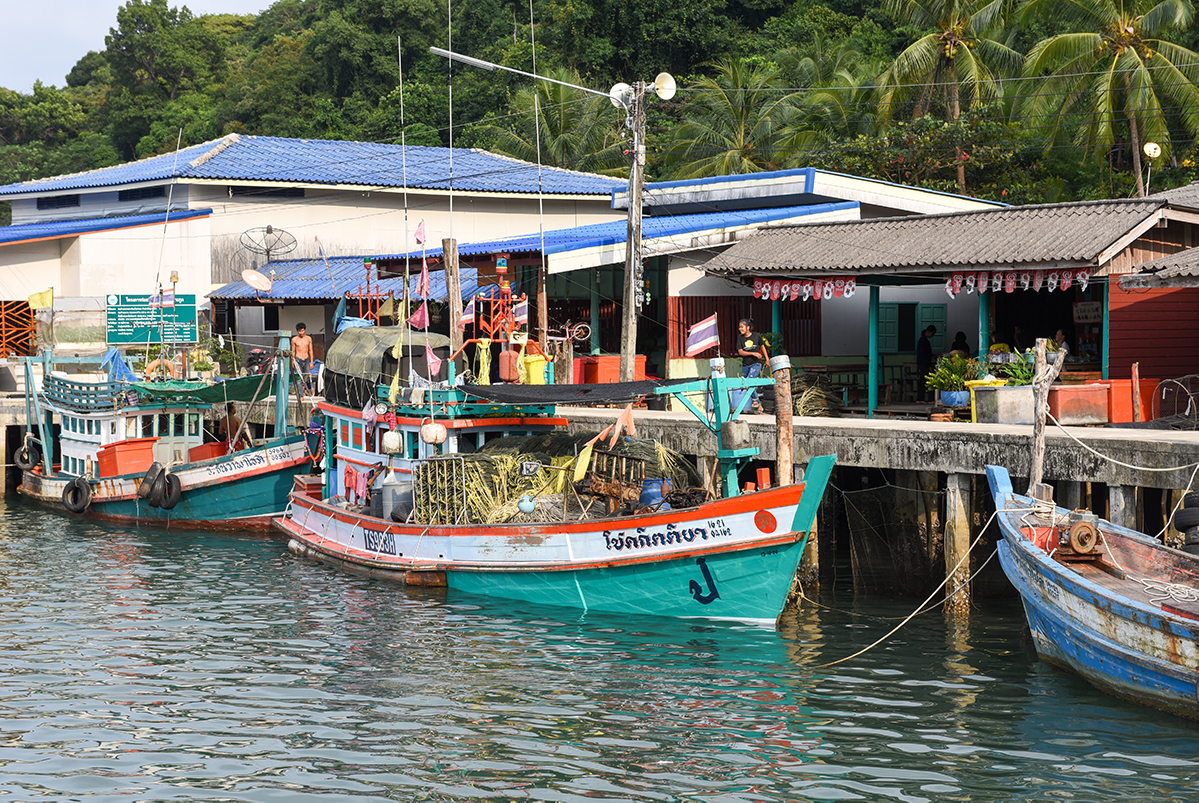 Only a few introductions are needed for Ao Noi. As one of the most popular destination on Koh Kood, Ao Noi is known for its powdery beach and astonishing sea views. It's also impossible to miss the iconic pavilion out in the sea at the end of the wooden bridge where hundreds of pictures are taken every day.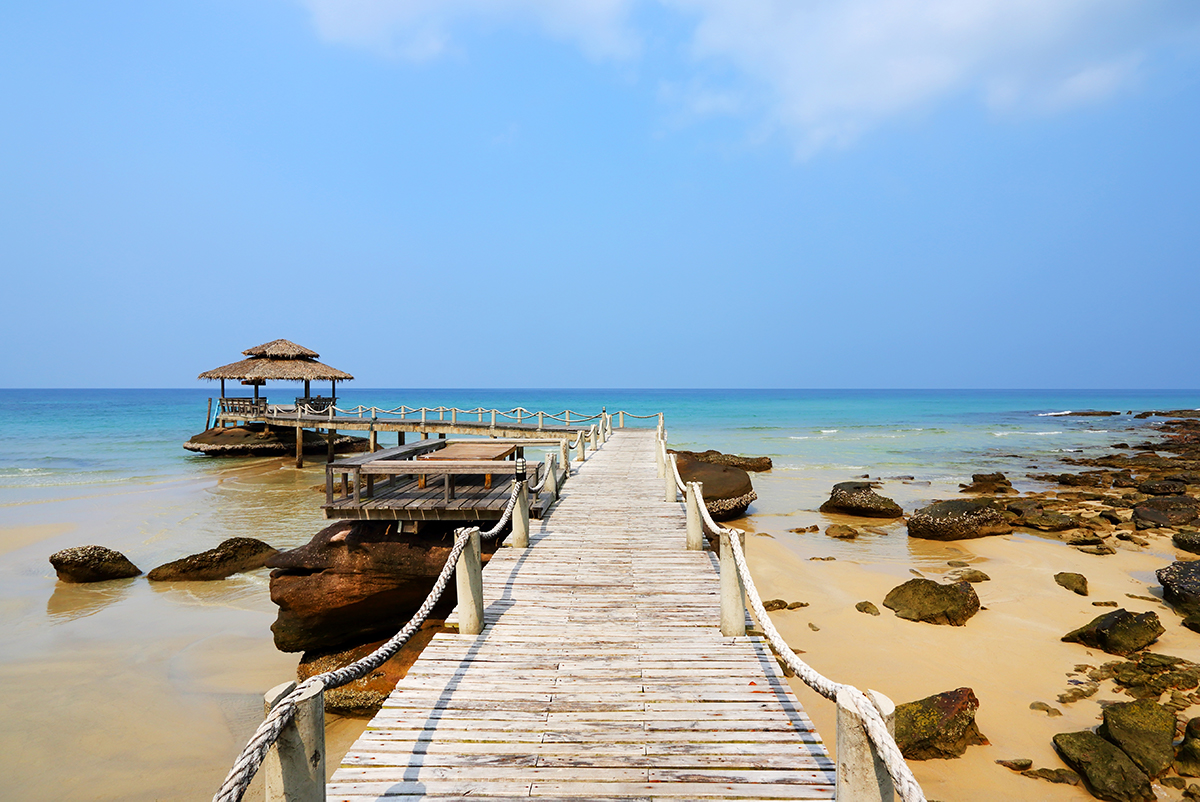 Black Rock Pier is simply the beating heart of Koh Kood. Here you will find the largest fisherman community on the island, government agencies, and spiritual centers like Wat Rat Bumrung (Wat Klong Hin Dam), as well as the busiest shopping district.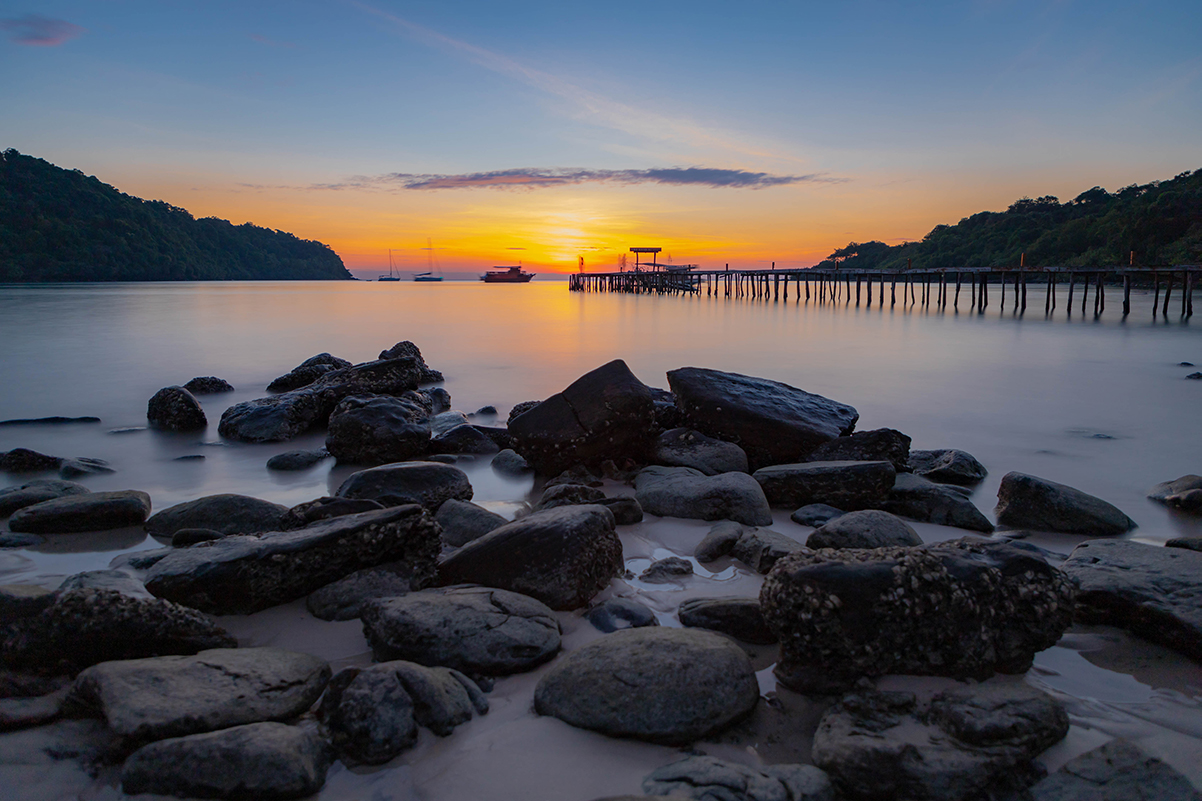 Savour flavourful fusion dishes in a cozy modern atmosphere with a splash of traditional Thai accent. The stars of the menu are a range of fresh seafood like Spaghetti seafood green curry, and stirfried calamari with salted egg.
Address: 128 Moo 2, Ao Tapao, Koh Kood
Hours: Every day 7.00 – 22.00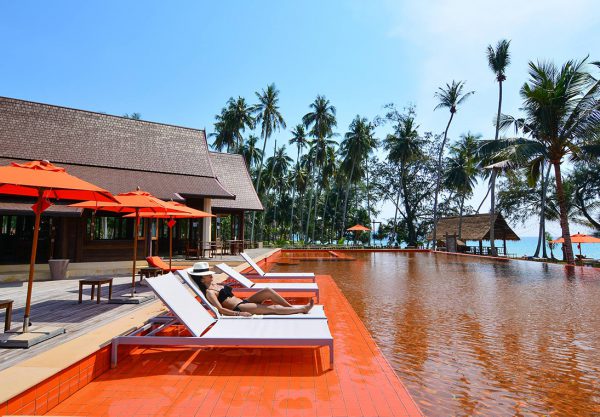 KOH KOOD AO PHRAO BEACH RESORT
Koh Kood Ao Phrao Beach Resort is one of the pioneering resorts in Ao Phrao and it commands a prime location of Phrao Beach. The tranquil resort features 4 amazing room types, including the seaside Balinese style Sea Breeze Hut, the twin bungalow Sea View Hut, the Garden View room, and the luxury contemporary Thai style Garden Villa.
Address: 45/37 Thetsaban Road, Tumbon Wang Kra Jae, Ao Phrao, Koh Kood
Tel: 085 535 9592
Website: www.kokut.com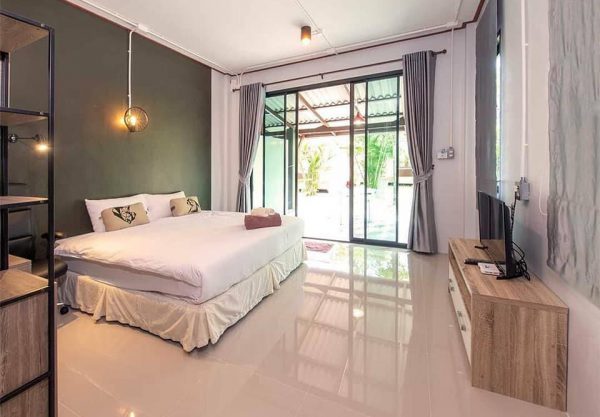 Stretches 800 meters along the western coast of Koh Kood, Phrao Beach got its name from the coconut grove that can be seen everywhere on the beach. With shallow water and soft sand, this is one of Koh Kood's best spot to stay and enjoy the beach. Locals also visit the bay frequently to pay respect to the statue of Prince Abhakara of Chumphon, the father of the Royal Thai Navy.