LOFOTEN ISLANDS
Lofoten is in NORLAND, the northwest of Norway. Consist of several magnificient islets including the main lands, such as Austvågøya, Gimsøya, Vestvågøya, Flakstadøya and Moskenesøya connected to E10 Road. The island is engulfed in mountainous terrain, towering granite-lined cliffs on seaside, turquoise sea and the fishing village (Rorbuer) surrounded. Indulge with the magical part of natural wonders is the dance of the northern light in winter sky that elaborately draw Lofoten as the fairytale land. This island has everything to satisfy in one place, whether it be ocean, the original fishing village, mountainous landscape, Savannah's meadow, especially the northern light which is all packed into one in this romantic island in the world, an ideal destination for honeymooner without a doubt.
Norwegian airline has a flight departing from Suvarnabhumi airport to Oslo airport, approximately 11 hours to arrive. After that
take Domestic flight for one hour and a half to Bodo airport then roughly 15-30 minutes on board to go to Svolvaer or Leknes airport on Lofoten Island.
E10 is the main road on Lofoten Island which is connected from Mainland of Norway to Å city, the end of the south on Lofoten Island. A convenient way to get explored around Lofoten Island is to rent a car to admire the beautiful natural scenery while driving and also can take a sweet photograph along the way. By visiting the interesting locations as follows:
A small cute fishing village surrounded by full tranquilness. Just drive approximately 5 kilometres from Svolavaer down to the south. Absorb the classic of the ancient fishing village called "Robuer" which is first built in 1120 and also keep it well restored. Tranquil and simple to uncomplicatedly show the life of natives in Lofoten.
Address: Kabelvåg, 8310, Lofoten Islands, Norway
A fishing village on Moskenesøy Island, famous in the most beautiful fishing village in Norway. The picturesque landscape of the
village along with the river and the mountain as a backdrop. As to the elegant view of the bay and fjords, there are many beautifully
romantic photo-taking spots to get shot, plus, this place is considered as one of the favorite locations for honeymooners. 
Address: Reine, 8390, Lofoten Islands, Norway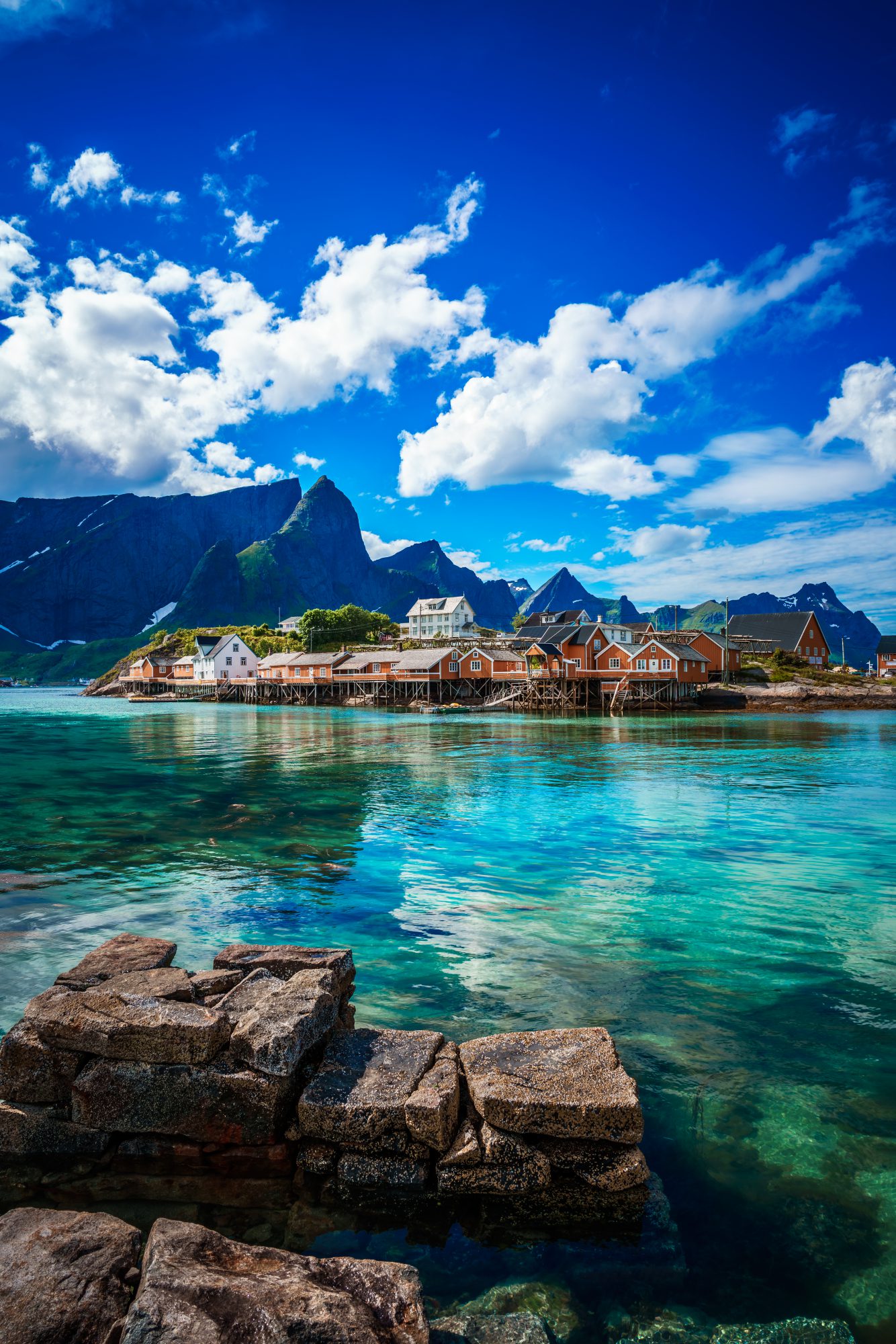 WHERE TO EAT - Paleo Arctic
Sit among spectacular views of Svolvær quay and mountainous scenes surrounded. Charmingly traditional cuisine of Lofoten with purest ingredients from true nature, sea and the pastures of the mountainside, to create an innovative experience of dish. Highest of quality and greatest presentation!
Address: Paleo Arctic, Thon Hotel Lofoten, Torget, 8300 Svolvær, Norway.
Tel: +47 94 86 75 67
Email: post@paleoarctic.no
Opening hours: Lunch, Monday – Friday, 11.00 am to 03.00 pm
Saturday: 00.00 pm to 03.00 pm
A la carte: Monday – Saturday: 5.00 pm to 10.00 pm
Breakfast: Monday – Friday: 6:30 am to 10:00 am
Saturday – Sunday: 7:00 am to 11:00 am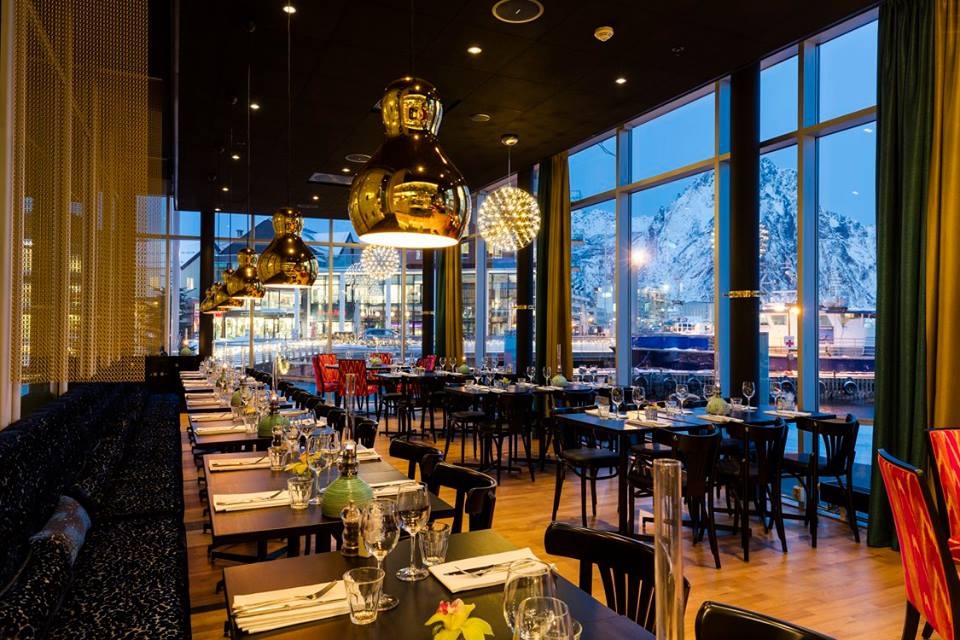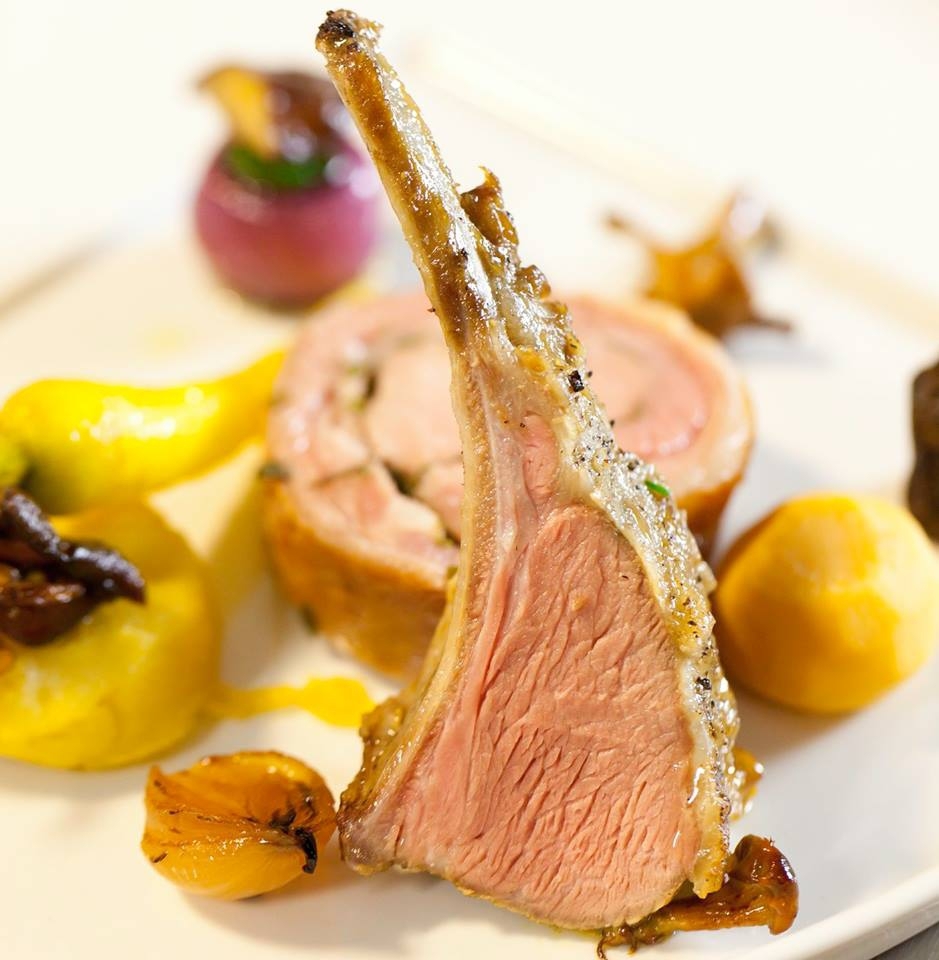 Rorbuanlegget Svolvær Harbor
Perfect in every moment from facilities to unwind out all of your stress and get healed by the
privileged location overlooking the splendidly maritime area right through every spacious room.
There's no need to doubt that this place is supposed to be one of the best alternative stay for the
most travelers in Lofoten.
Address: Robuanlegget Svolvๆr Havn by Fast Hotels, Vester๘yveien 23 – 33, 8300 Svolvๆr, Lofoten, Norway.
Tel: +47 948 948 06
 E-mail: booking@fasthotels.no