GATE WAY TO A ROMANTIC VACATION IN NANTOU TAIWAN
GATE WAY TO A ROMANTIC VACATION IN NANTOU TAIWAN
A destination to propose a sense of romance, where a love hidden in the air. Nantou, Taiwan is the wonderful alternative to seek for a holiday weekend, especially romantic vacation!
THE LIGHT OF LODESTAR IN TAIWAN
The big scenic area is named from the unique terrain. Natural theme of the sun and moon that are beautifully converged half-and-half, and own the crown as one of 8 wonders in Taiwan. Nice weather all year-round. A place where more 6 million of tourists have yearly visited and it's a place where 14 lake trails gather and stand as the top sightseers in Taiwan, a vast stunning lake where is plentifully covered by a grey mist and the deep blue-green water surrounded. So romantic at the moment of you-two.
Address: Sun Moon Lake, Yuchi Township, Nantou, Taiwan
Many fun activities to participate. Recommend the way to go cycling through the spectacular cycle routes, aboard into a boat or cable wagon whereas enjoying the fantastic scenery of a lake.
FORMOSAN ABORIGINAL CULTURE VILLAGE
Discover traditional Aborigine lives through Formosan Aboriginal Cultural Village. Take a walk through the authentic beauty in European garden, the great variety of European architecture and Aboriginal Village Park, like a haven for seekers of thrills and pure fun as well as awakening Adrenaline with those amusement facilities in theme park that provided in the area around 62 hectares which will keep your enjoyment for hours until the end
Address: Formosan Aboriginal Culture Village, Yuchi Township, Nantou, Taiwan
Opening Hours: Every day 09.30 am – 05.00 pm
There is a cable car which you can take a route from Sun Moon Lake to Formosan Aboriginal Culture Village, with 27 USD for a fee.
FLEUR DE CHINE HOTEL SUN MOON LAKE
The spectacular hotel with a place sets at the north peninsula of Sun Moon Lake. The individual design in its architectural building. 211 rooms offer the wide space and wonderful range of facilities. Aesthetic atmosphere ushers the rich scene true nature, allowing the guests have the joyful moment in the beauty of nature all-year-round, and enjoying the rich mercurial sceneries with another full options into the luxury holiday. And Sun Moon Lake is also the dating place for worldwide honeymooner.
Address: No.23, Zhongzheng Road, Sun Moon Lake, Yuchi Township, Nantou, Taiwan
Tel: +66-49-285-6788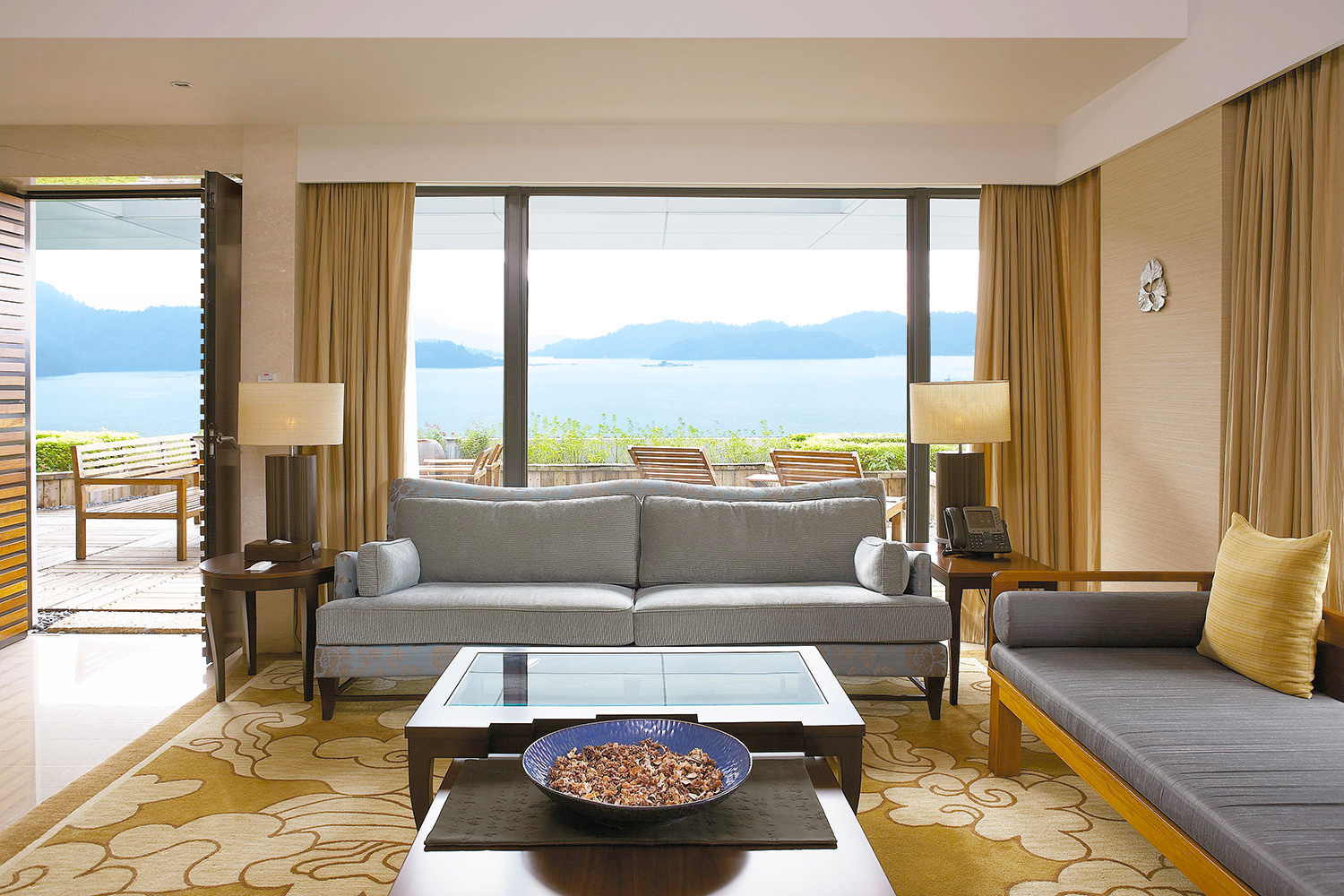 Sense all fresh air of romance, abundant scenic forested mountainous area with a plenty of flowers along the plains and hillsides including the elegant starry nights into the place names "Foggy Eden." In the morning, the view of sunrise will appear in a range of panorama sights of eyes, creating a perfect moment of camera! Moreover, tourists can enjoy touching or interact those lovely sheep in the grassland very closely
Address: No. 170, Renhe Road, Ren'ai Township, Nantou County,Taiwan
Tel: +66 4 9280 2172
Opening Hours: Every day 08.00 am – 05.00 pm
Admission Fee: 106 USD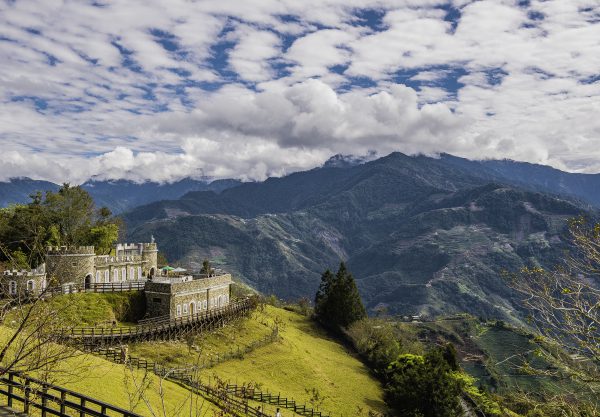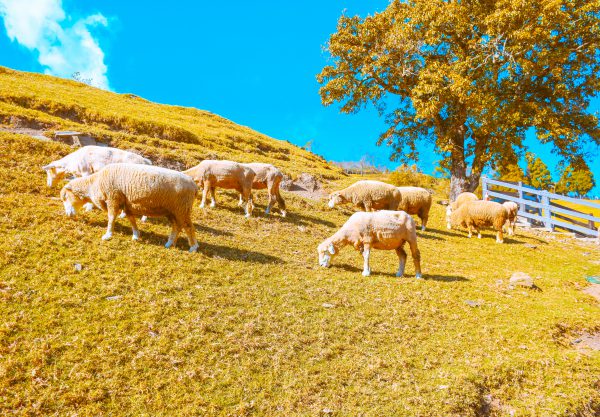 Walk across together into the blue sky and the white cloud through the longest and tallest path through new attraction of Taiwan, Cingjing Skywalk. Charming of mystery is engulfed by mist, cloud and green nature all the walking way along with the skybridge, it's fascinating to be watched! Fly High, Sky High is the proper phrase to define this romantic landscape, and it's also a perfect place to make some stunning souvenir photos, and honeymoon activity among the tourist.
Address: No. 186-1, Renhe Road, Ren'ai Township, Nantou County, Taiwan
Tel: +66 4 9280 1650
Opening Hours: Every day 07.30 am – 05.30 pm.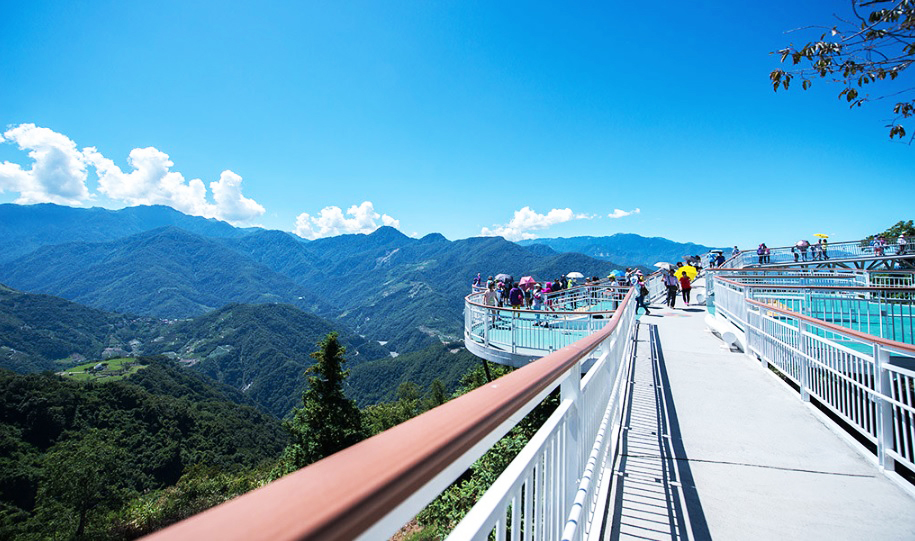 Stay romance in the exotic taste of England nestled in the highland of Nantou. Surrounded by lush green hills. Where can see the entire mountain range and the valley below. Room is hygiene and vast area offerings. the vast Art hotel design of Rococo and Todor exterior, complete with Gothic art decorated on the big clock tower, all given you a feel of British.
Address: No.20-3 Shouting Lane, Ren'ai Town, Nantou, Taiwan
Tel: +66 4 9280 216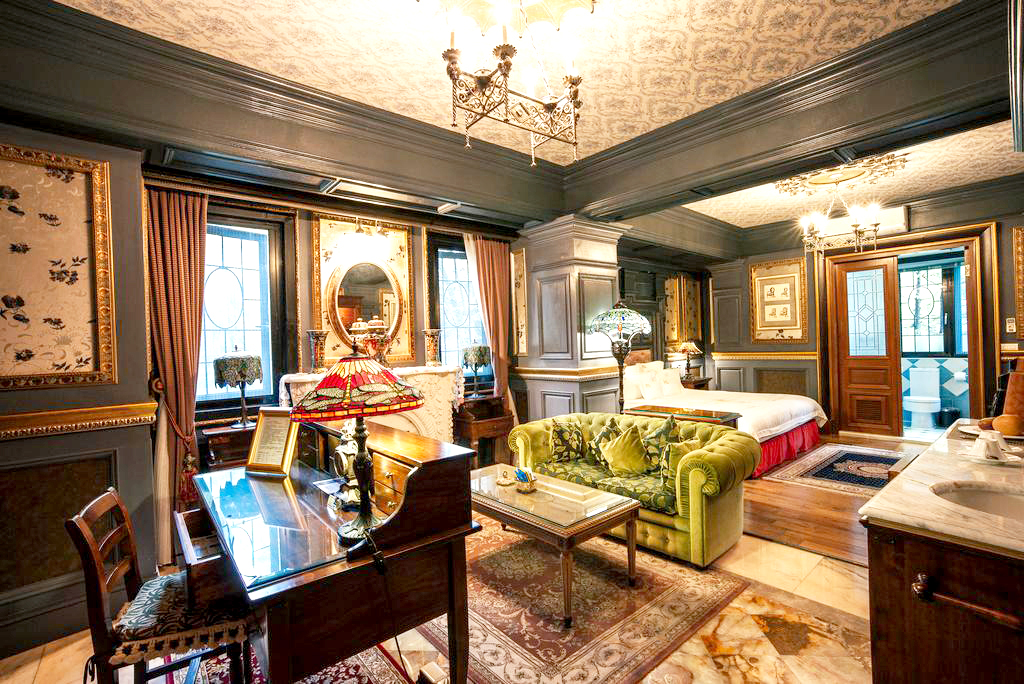 TAROKO GORGE NATIONAL PARK
One of the places that worldwide honeymooner has come for a visit. Taroko National Park or knows as in another name "Marble-walled canyons." Explore the lush and mountainous landscape in the ravines. Taroko Gorge with its tall, almost flat walls are gorgeous to sight. In addition to the gorge, there are other magnet sightseers whether it be aboriginal settlements, temples, museums, and many hiking trails provided for tourists to absorb the true elegance of mountain in Taiwan.
Address: Taroko National Park 291, Fushi Village, Xiulin Township, Hualian, Taiwan.
Tel: +66 3 862 1100
Opening Hours: Every day 00.00 (midday) – 00.00(midnight)
You can choose to stay in 1 of 3 provinces: Hualien, Taichung and Nantou when you visit this place because Taroko Gorge National Park has a very large area that cover 3 provinces Hualien, Taichung and Nantou.
Taroko Gorge National Park has an unexpected weather, so it's quite good to bring an umbrella
The 5-starred hotel, under the Silk Hotel brand, nestled in the mountainside. Amaze the visitors by the charming of Modern-Chinese design blending with Taroko's culture, lovely atmosphere and the rushing blue-grey waters of Liwu River that slice through it. As to rooms, there are many types to be chosen, such as Garden View, Gorge View Suite. It's suitable for celebration along with vacation, the nature lovers or even Honeymoo through their concept "elegant and sophisticated resort life style"
Address: No.18 Tian Hsyang Road, Shioulin Town, Taroko National Park, Hualian, Taiwan
Tel: +66 3 869 1155