DUBAI LUXURY METROPOLIS
If there is the city that full of the luxury and thing to surprise, "Dubai" is that wonderful city which is deserved to be mentioned it. Dubai is located in the United Arab Emirates, known for a luxury life and ultimate architectural building, amazing desert and Arabian Gulf. It's regarded as the top of worldwide destination for tourists. Once embrace in Dubai is many people's dream.
Looking for options to go for in a land of wonders? Here is the fun guide to find out the fun things in Dubai to get along with. Make your vacation fills with an unforgettable experience!
A luxury time is worth to spend cruising along a legend of the sea. Get on a lavish boat to explore the new world of the sea if there is something that beautiful more than many buildings in Dubai, so that this is the one that worth to be mentioned. Just sailing from the shoreline of Dubai, it easily reaches the picturesque islands of Bahrain and beyond through this blue water of Arabian gulf. Wherever you're going to on this cruise, the unobstructed views between the skyline and the sea always appear to be seen! On the way back if it's during the sunset, make a request for the captain to go off the coast to see the vivid sunset of Arabian sea which will stun any sunseekers!
Address: Dubai Marina Yacht Club, Dubai Marina, Dubai, United Arab Emirates
Tel: +66 4 432 7233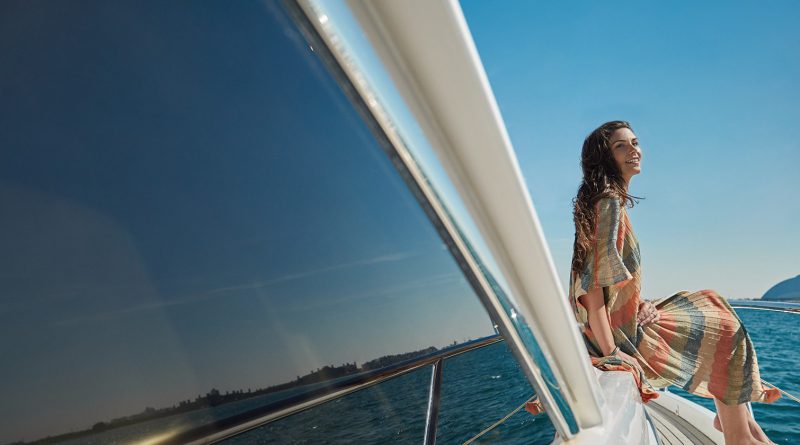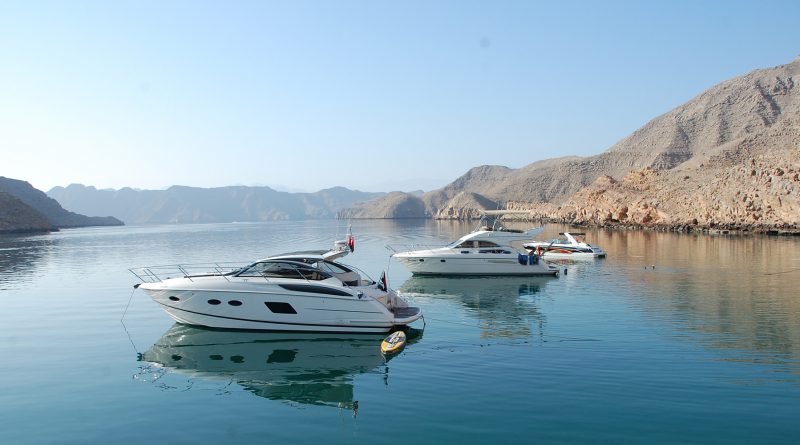 Get along with the vast luxury desert is one of the must-do lists for people who make a visit at Dubai. Off-roading way that worked for a car or a bike to drive through the wonderful desert. Or some alternative that also have to be selected, plus popular for tourist, A RIDE OF CAMEL. Sandboarding is as well counted. Which ways of the adventure will be, it depends on your own decision. At night, enjoy the dinner amid the shimmering dunes and watch the exclusive shows among the platinum desert atmosphere.
Address: Desert Safari Dubai, Dubai, United Arad Emirates
Tel: +66 4 208 7444
The fantasy world just located in Dubai which Adrenaline would be danced! The indoor mega theme park that has the capability for welcoming the visitors more than 20,000 per a day. Offers the full of thrill and fun adventure rides. Get the excitement the epic Super Heroes playthings. Explore the wonderful Lost Valley and survive from Dinosaur like a Hollywood movie "Jurassic World" that bring back to life again. With the whole ranges of recreation, it's such a good place for the clock fun of the family holiday!
Address: E311 – Sheikh Mohammed Bin Zayed Rd, Dubai, United Arab Emirates.
Tel: +66 600 500962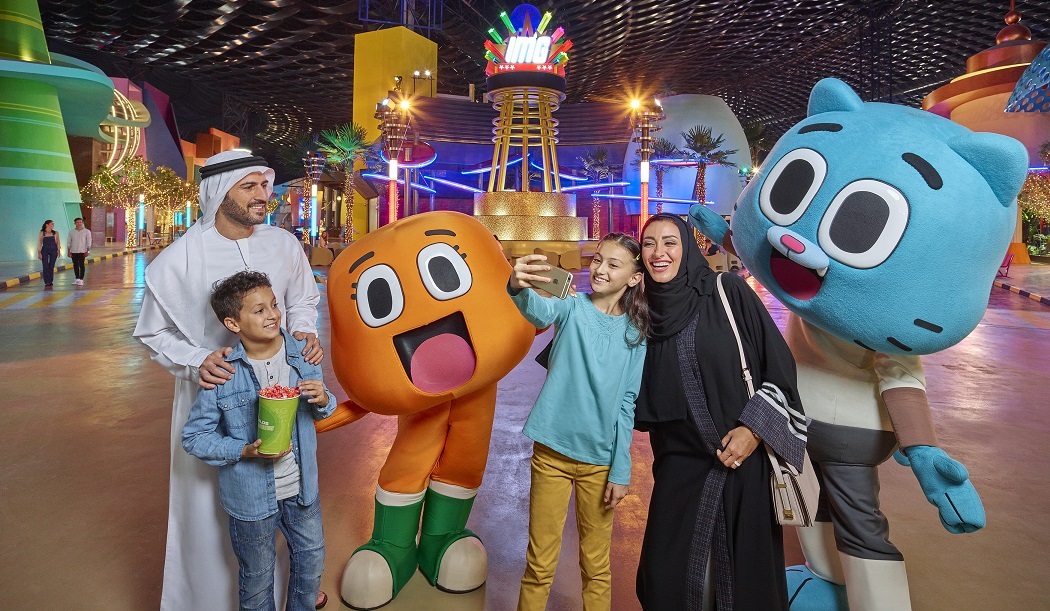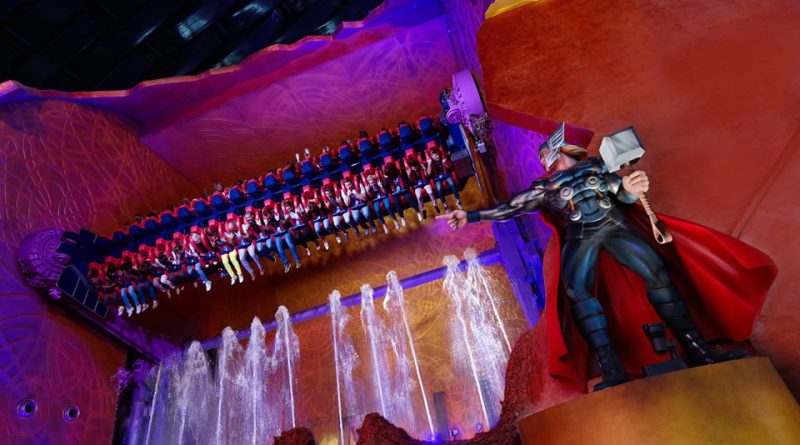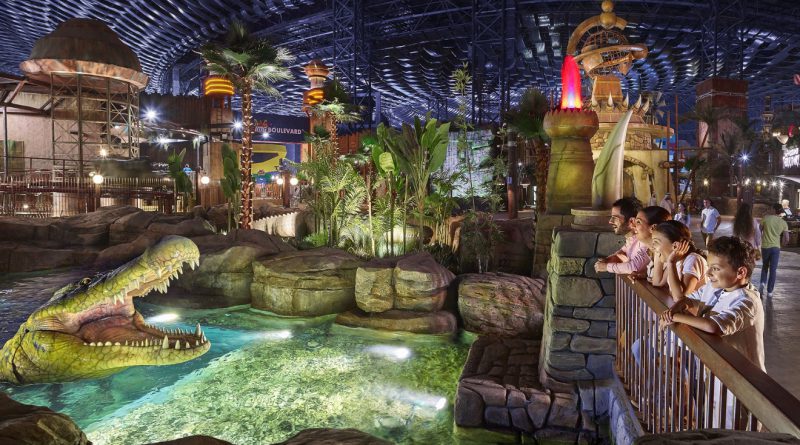 Go to befriend with the creature of Atlantis at the aqua spot in The Palm Jumeirah, the spectacular views of Dubai's Arabian Gulf. At the dolphin bay, where the animal lovers would definitely be rejoiced! Let's take a closer look to the ocean's friendliest dolphins which you can take a private "one-on-one" moment to them so easily! Further a mention, take a deep dive in the underwater with a pod of this lovely creature, a quite rare of water opportunity, which it's harmless to go for and undertaken by the highly skilled trainers. Meet the charming dolphins and take a picture as souvenir from the ocean! This is a truly special day out, engage with a friend from underwater that will send you home with a smile and the unforgettable memories.
Address: Atlantis The Palm, Crescent Road, Palm Jumeirah, Dubai, United Arab Emirates
Tel: +66 4 426 2000
A luxury time is worth to spend cruising along a legend of the sea. Get Discover one of the elegant masterpieces in Dubai. Eye-catching place to be found just in the heart of Dubai with the scenes of Dubai Fountain and one of the famous tallest buildings in the world, Burj Khalifa. Shape inspired by iconic Arabian Dhow ship and was designed into the uniquely architectural building. Dubai Opera House hosts every kind of stages to perform all of the world-class talents, whether it be Opera, Ballet, classical music, a fashion show, jazz, comedy, family show even lectures and conferences. With the seats up to 2000 people. The acoustic sound quality reverberating over the hall, bringing the authentic perfection of an incredible environment into a range of the authentic live entertainment to the world performance.
Address: Mohammed Bin Rashid Boulevard, Dubai, United Arab Emirates Tel: +66 4 440 8888
Notice: the performance will be displayed up on each event in Dubai.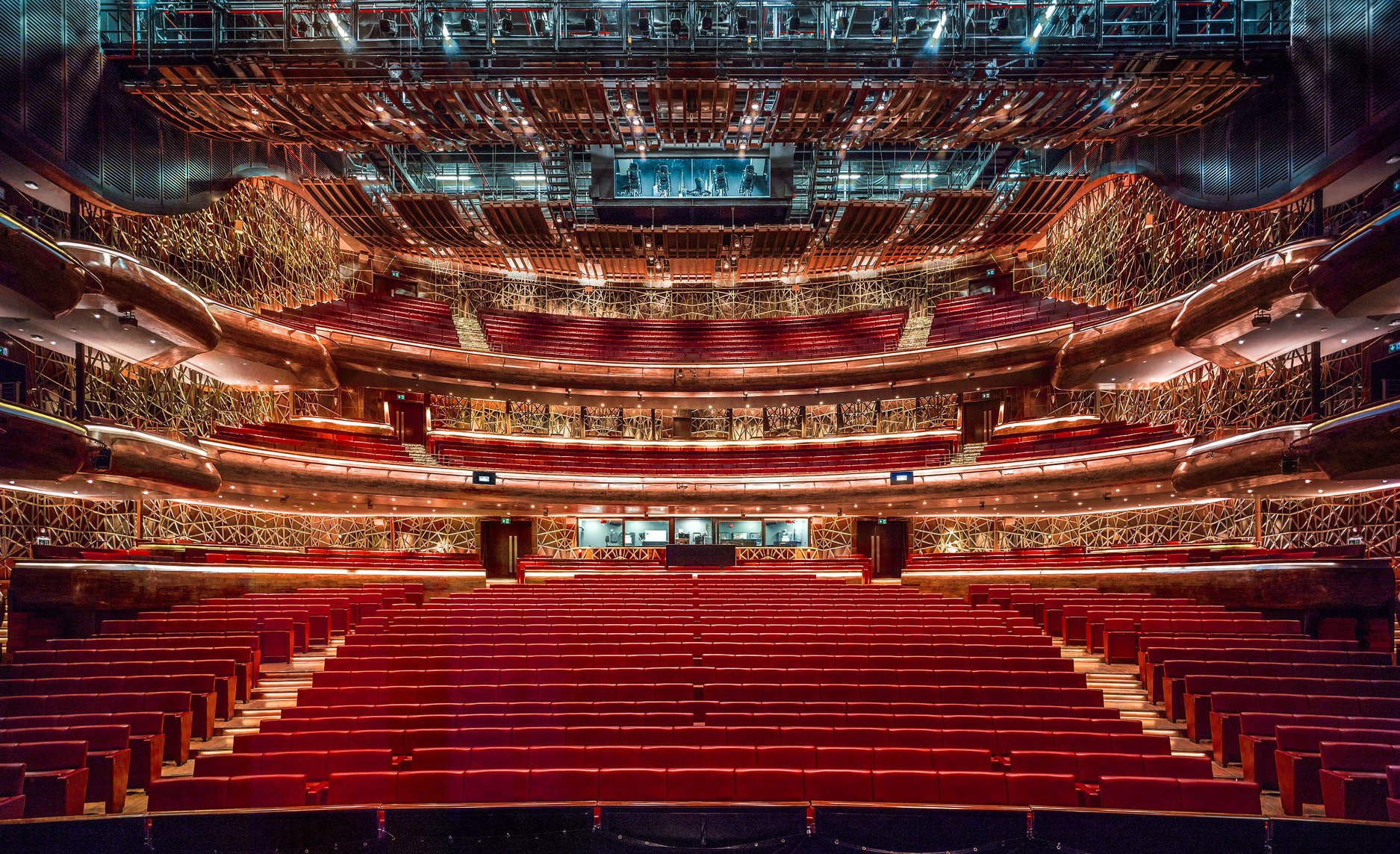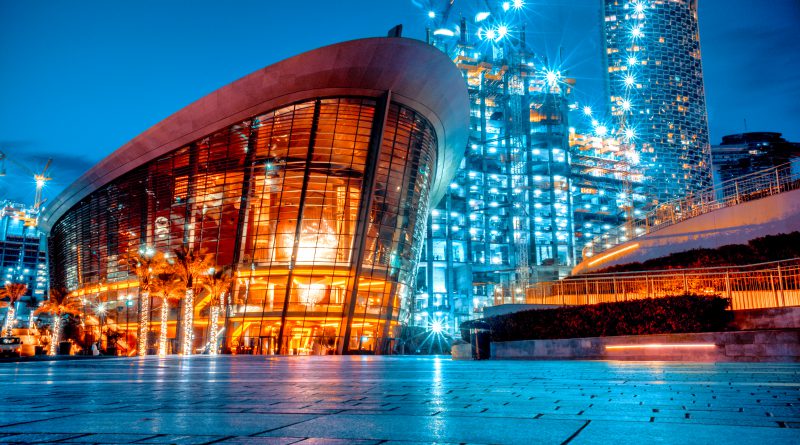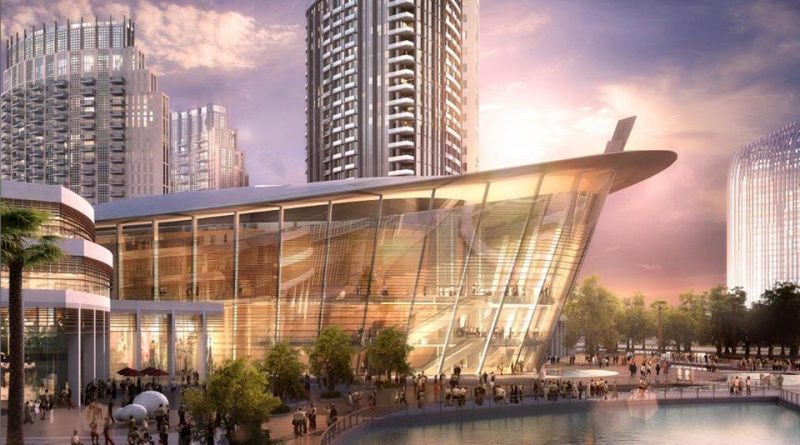 LAVISH RESTAURANTS GUIDING
Dubai is the city that draw a perfect and exotic image. Where every national cuisine is gathered all around the world. Be prepared for wonderful dishes provided by Michelin-starred chefs, elegant décor and the unforgettable view of high Dubai.
A magic vividly spelled at COYA Dubai where all middle east contemporary and modern Peruvian cuisine melded. Surprised by the charming of three savors blended: Japanese, Chinese and Spanish which will bring an extraordinary experience directly onto your mind among timeless dining along with the exclusive settings and listen a gentle sound of classic music playing. A menu for vegetarians is available. The used ingredients which is found nowhere else for all that reason "Deliver the most miraculously unexpected shots." Absolutely everything is outstanding as a highly recommend restaurant.
Address: Restaurant Village, Four Seasons Resort, Jumeirah Beach Road, Jumeirah 2, Dubai, United Arab Emirates.
Tel: +971 (0)4 316 9600
Opening hours:
Lunch: Monday – Sunday: 12:30pm – 4:00pm
Dinner: Saturday – Tuesday: 7:00pm – 12:00pm
Wednesday – Friday: 7:00pm – 12:30am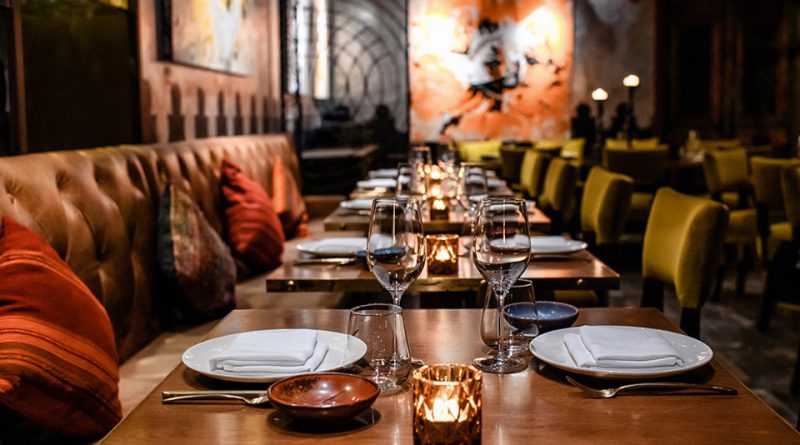 The restaurant in the cooperation of Jumeirah Zabeel Saray that is wellknown for the spectacular setting. Experience the great Lebanese and Mughlai cuisines, or enjoy a wide range of delectable international taste. The ambience is strongly inspired by true exotic Turkish blended with traditional Persian and the crystal chandeliers lighting above. Additionally, the splendid sea view which just can be looked from the restaurant room. In menus to recommend, John Stone Steak Tartare: a dry-aged and wellfed beef with special condiment put in the dish, and Prawn Cocktail: iced cocktail with the squeeze of lemon, it's very delicious to have it!
Address: Ground level, left wing, Jumeirah Zabeel Saray, Dubai, United Arab Emirates. Tel: +66 4 453 0444
Opening hours:
Breakfast: Sunday – Saturday, 06:00 am – 11:00 am
Dinner: Sunday – Saturday, 6:30 pm – 11:00 pm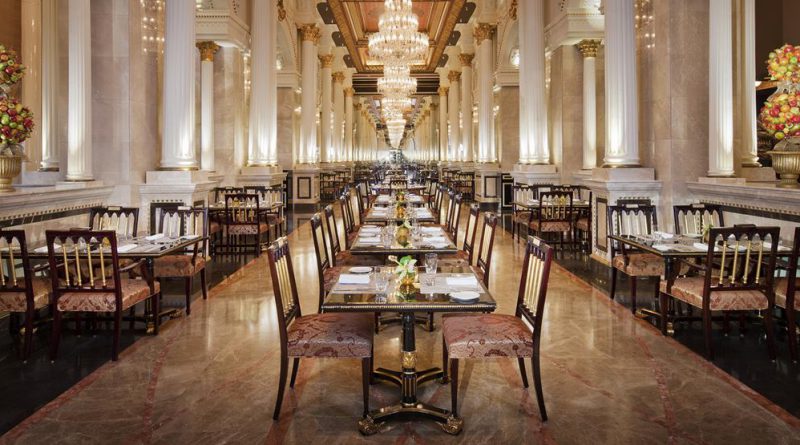 Get to try out some new brands of new central Asian-inspired restaurant, the traditional Uzbek cuisine at Osh restaurant. Great ambience in the ideal location. Many delicious selections of food are incredible including cocktails. All menus are drawn the wonderful ideas with a modern twist from East to West for all touching experience of authentic Asia. Recommend to try in Lamp menu. The service excellence in hospitality standards. Get here for a discover of deliciousness!
Address: OSH by Viner Group,La Mer, north, unit 703, Jumeirah 1, Dubai, United Arab Emirates.
Tel: +66 55 963 6756
Opening Hours: Every Day 7:00 PM – 2:00 AM
A beauty in high classic Grecian restaurant with a delectable cuisine that will turn yourself to be the epicure! Deep into Mediterranean cuisine with the main seafood menus, especially Lobster pasta is divine
in the flavor, highly recommend to a must-try. Every dish was unique in its timing, presentation, good smell and flavors. Spectacular interior is inspired by rustic Greek Heritage, very sophisticated and elegant. There is the area for a lively Bar to sip the unique Greek cocktails. There is a big range of wine and cocktail to be chosen, while listening a tuneful music before entering to the wonderful dinner.
Address: Unit C01, Gate Village Building 9, DIFC, Dubai, United Arab Emirates.
Tel: +66 4 359 0008
Opening Hours: Every day 12:00 pm – 1:00 am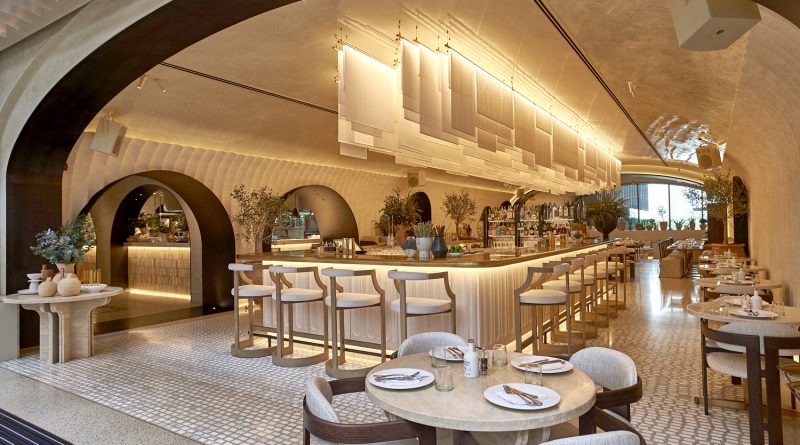 BILLIONAIRE MANSION DUBAI
Dining like Billionaire is not over a dream! Restaurant under the luxury brand, Billionaire Life group. Indulge in the authentic two cuisine offerings: Japanese and Italian which perfectly blended in modernity
and tradition. A huge signature cocktail, champagne and delicious finger foods or A La Carte menu of each cuisine are also offered! The venue is consisted of a restaurant, lounge and nightclub. Enjoy till the late with a full entertainment, such as the coolest live dinner performance by the professional singer and dancer in every night and the best DJs beating mixes to manage the party spread over with the fun.
Address: TAJ Hotel, Business Bay, Dubai, United Arab Emirates
Tel: +66 4 510 3100, +66 56 678 3357
Opening Hours: every day 7.00 pm – 3.00 am except Monday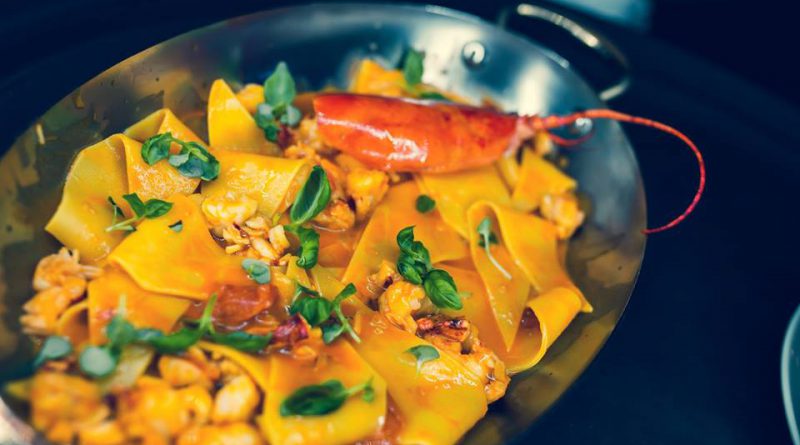 OSSIANO SEAFOOD RESTAURANT
Enjoy the unique dining experience that nowhere is comparable with the perfect combination of materials and ingredients. Four-times winner of the best seafood restaurant in Dubai. Stunning with the iconic underwater world scenes where a big amount of 65,000 living aquatic creatures swimming past your table just far away by a centimeter of mirror. A huge space between the tables giving off a plenty of privacy.
Dining among the relaxed underwater atmosphere with the culinary fine European cuisine, it seems to the best joy of dinner ever! Just wash over in waves.
Address: Atlantis, The Palm, Crescent Road, The Palm, Dubai, United Arab Emirates
Tel: +66 4 426 200
Opening Hours: Every day 06.30 pm – 00.00 am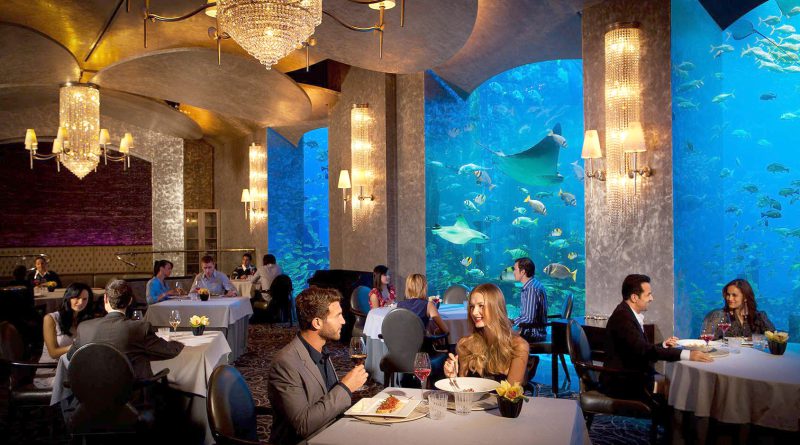 A new-hip restaurant by the powerful creation of Michelin Starred Chef "Vineet Bhatia." New concept in Indian food that will elevate your all senses higher with the lure taste of contemporary Indian cuisine meet the wonderful ingredients in a unique classical cooking in Vineet style, telling a dish with an adventure story of East and West. Restaurant is decorated in vibrant Indian dining re-imaged with many kinds of a comfortable seat and have a good scene of natural light. Also, for some people who just want a light cocktail, there is a cozy bar to respond the needs.
Address: Indya byVineet, Le Royal Meridien Beach Resort & Spa, Al Mamsha Street, Dubai, United Arab Emirates
Tel: +66 43165550
Opening Hours: every day 12.30 pm – 00.00 am.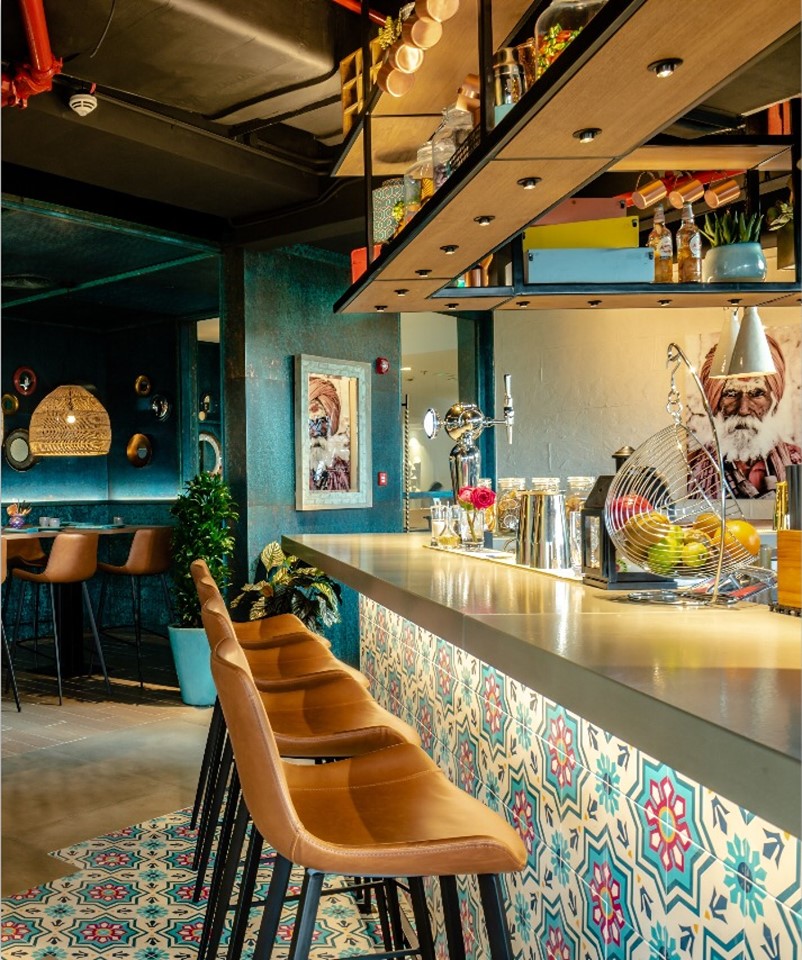 Michelin Starred Chef's fine Persian dining restaurant, Mansour Memarian, retells the new story of luxurious Persian cuisine. Enigma means Mystery, but it doesn't match any unit even pieces of the restaurant ambiance. Each dish is elaborately accomplished by Chefs. And the menu to serve frequently changes every four months because of his endlessly creative ideas that always provide the new things to
the customer with well-crafted traditional Persian dishes that are all presented magnificently. Additionally, guests can also enjoy live violin performance every Thursday and Friday in the morning. The attention
to detail, quality and service are second to none
Address: Ground floor, West Wing, Dubai, United Arab Emirates.
Tel: +66 45568830
Opening Hours: Lunch – every Friday, from 00.00 pm – 05.00pm
Dinner – every Monday to Saturday, 07.00 pm – 11.00 pm
Meet the rare opportunity to discover more Greek's story on this luxury cruise. Light-covered over the five-starred floating restaurant on an elegant glass-windowed vessel. Slowly enjoy the diner with a freshly prepared gourmet menu provided by many selections of traditional Arabic Mezzeh. After-dark affair is a time to recommend for a sight of the twinkling night-time view! Have a try to A four-course Culinary Journey, extensive range of a must-dine, and take care with the personalized service excellence. Engage the new way to celebrate the rich maritime heritage in Dubai!
Address: Bur Dubai, Opposite the Consulate of Kuwait, Dubai, United Arab Emirates.
Tel: +66 4 336 6768
Opening Hours: Every day 07.00 pm – 10.30 pm.
One of the leading restaurants in Dubai that offers the captivating scenes at the end of the pier at Jumeirah Al Qasr. The restaurant that provides the fresh seafood and a view out across Arabian Gulf. Where "High from the water" experience can be easily absorbed. Get spoilt with the freshest catch which deliver to the restaurant daily. Be charmed in Mediterranean flavors which made by a cuisine in modern European twist. While enjoying a food, it can overlook the picturesque sunset view of Arabian Gulf as well. All setting and food are overall perfect!
Address: Al Qasr at Madinat, Dubai, United Arab Emirates
Tel: +66 800 666353
Opening Hours: Every day, Lunch 00.30 pm – 03.00 pm
Dinner 06.00 – 11.00 am
Sit back, relax and indulge in the finest things in life. Being in this delightfully Greek restaurant in Dubai, located at The Pointe, Palm Jumeirah. Redefined to new meaning of new modern Greek cuisine, but still uphold the tradition. In the restaurant, it's featured the Greekstyle setting with the splendid embellishment and displaying a work piece created by the talented artist. Menu to try is 'Moussaka' and 'Rack of Lamb Fricassée' guaranteed that both are outstanding in the flavors.
Address: Ena Restaurant, East side, 1st floor, The Pointe, Palm Jumeirah, Dubai, United Arab Emirates.
Tel: +66 4 243 6668
Opening Hours: Sunday – Thursday, 03.00 pm – 00.00 am.
Friday – Saturday, 00.00 pm – 1.00 am.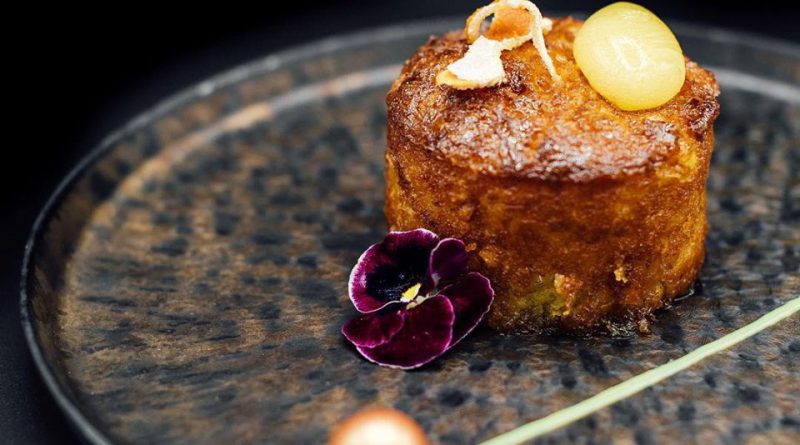 AL DAWAAR REVOLVING RESTAURANT
The exquisite restaurant nestled in the well-appointed sight of panoramic view of high building in Dubai. Pleasure seeing a live kitchen dining in a chic tropical colonial setting. Take the set "Taste of culinary Asia" to your dinner, serving the favorites of Asian: Nasi Goreng, fresh prawn with crispy tempura, Peking grilled-duck and more menu that arrange in a full set, and treat yourself to a handcrafted cocktail. The environment around is very high cozy cooperated with the lighting setting that give a good feel and creating the lively ambiance in the spacious area of restaurant. It's the restaurant that you will look forward to visiting again!
Address: Al Dawaar Revolving Restaurant, Al Khaleej Road, Hyatt Regency Dubai, Dubai, United Arab Emirates
Tel: +66 4 209 6914
Opening Hours: Every day, Lunch 00.30 pm – 03.30 pm
Dinner 07.00 pm – 11.30 pm.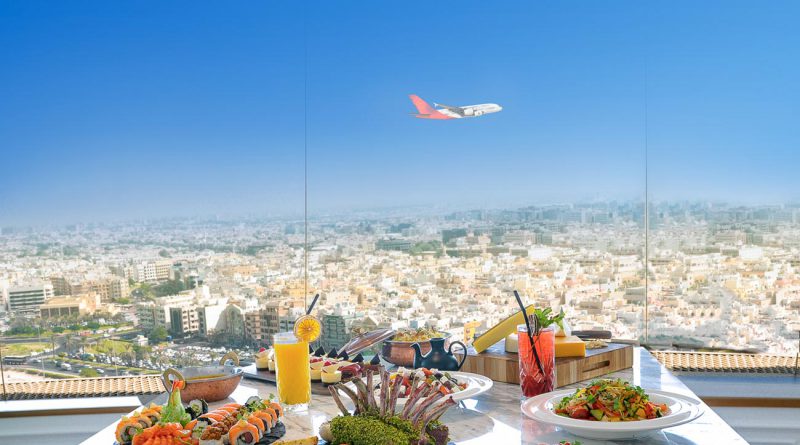 Overjoy at one of Michelin-Starred Chef's restaurant, Massimo Bottura. A lovely retro-themed décor that brings back a journey to 1960 the sweet old-Italian, which it's matched the meaning of the restaurant that "be right back." Try the tasty truffle risotto and fresh octopus which are well-cooked to perfection of Italian cuisine. And don't miss the signature dish "Tagliatelle Al Ragu" made by the slow cooking methods, mark the different cuts on beef and gently handchopped. While enjoying a dish, you can overlook the scene of W Dubai's private beach completed a gelato cart set there as backdrop. It's outstanding in every way!
Address: Torno Subito, W Dubai, Dubai, United Arab Emirates
Tel: +66 4 245 5555
Opening Hours: Every day, Lunch 00.00 pm – 03.00 pm
Dinner 07.00 pm – 11.00 pm.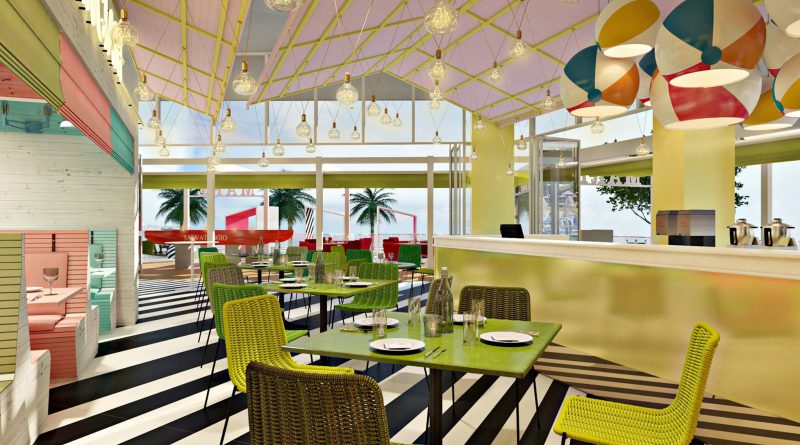 The Syrian-Drama-inspired restaurant exists alive at the center of Dubai. All seats are perfect-positioned by overlooking the elegant views of Ain Dubai. Attractively designed and notably catches the eyes with its bright lights, all round open glass facade and well-dressed and helpful staffs. The atmosphere gives a remind a time of back home. Captivated in an exceptionally good authentic Syrian and Damascene cuisine with those signature menus: Ouzi Short Ribs, big fresh lamb meat served with rice and nuts cooked. And Ghapama, baked sweet pumpkin stuff with rice and tasty minced meat and nuts. Moreover, Sah El Nom covers a wide range of hot and cold drinks, Manakish, soups, salads, grills, sandwiches and exclusive courses for creating all visitor who wish a flavorful experience and a day so ever special.
Address: Blue Bay Wower Al Abraj Street Business Bay, Dubai, United Arab Emirates
Tel: +66 4 423 1122
Opening Hours: Every day 10:00 am – 2:00 am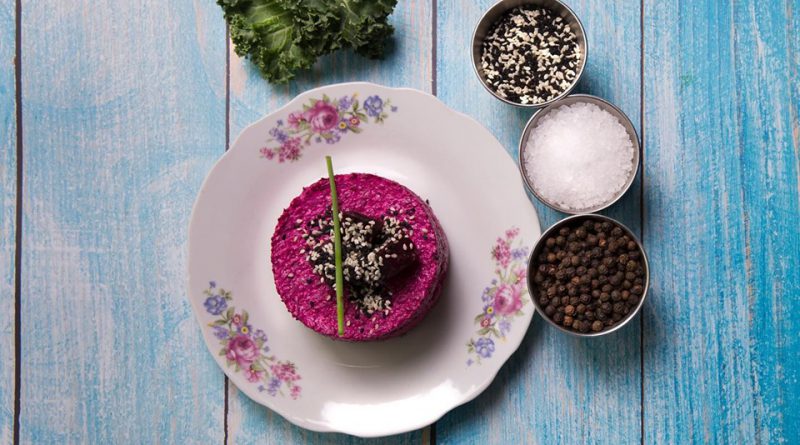 A blend perfection between both culinary Asian and Italian cuisines, in which all to deliver the flavorsome taste for all guest's experience. And the restaurant is also award-wining in the unique approach to modern cuisine. Enjoy a wonderful selection of fresh catch seafood, homemade pasta and risotto, Miso Ricotta Ravioli with pomodoro and basil as well as extensive range of wine which directly import from original source in Northern Italy. All menu is creatively cooked by the highest quality ingredients and ideal presentation. The restaurant sets place at the top-perfected location combined with the real eye-stunning Dubai's skyline view offerings.
Address: 6th floor, Emerald Palace Kempinski Dubai, Crescent West, Palm Jumeirah, Dubai United Arab Emirates
Tel: +66 04 – 2488870
Opening Hours: Saturday – Wednesday 5pm – 1am, Thursday – Friday 5pm – 2am, Friday Brunch 1pm – 5pm, Monday – Closed
DUBAI AND FINEST TIME OF AFTERNOON TEA
Timeless in another universe of High Afternoon Tea. Choices of a wide variety of traditional tea and pastries in Dubai-style. Whether chilled out at beachside or above spectacular skyhigh, all are some of the best ones to spend into.
Enchanting the signature tea trails and coffee culture appreciation from Michelin-Starred Chef. Indulge in the renowned afternoon tea by a wide selection of delectable French pastries and premium tea and coffee including juice, all is elegantly crafted. Recommend to try a colorful tongue-worthy macaron which is light and sweet. The decor and ambiance are casual, luxurious and very relaxing, proper for the time of afternoon tea. So, it can be counted that as the moment of high tea deserved!
Address: Choix Patisserie and Restaurant par Pierre Gagnaire, Lobby Level InterContinental, Dubai Festival City, Dubai, United Arab Emirates
Tel: +66 4 701 1111
Opening hours: Afternoon Tea is available between 02.30 p.m. – 06.00 p.m.  (Wednesday, Friday and Saturday)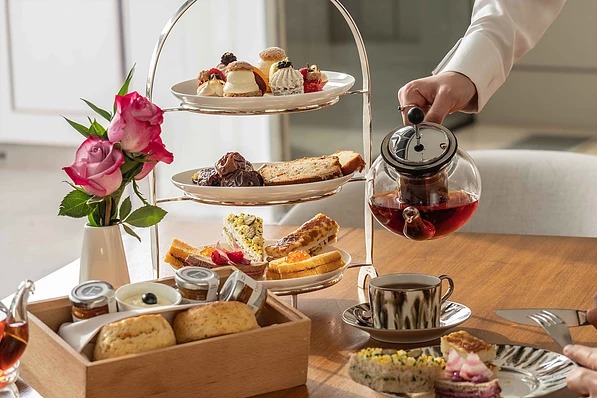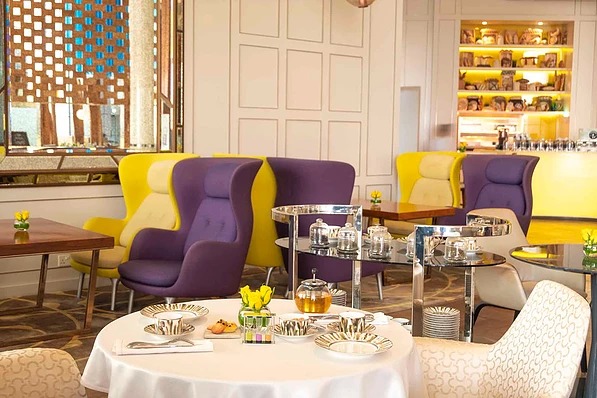 Three impeccable tea served: Arabesque Afternoon Tea, Royal Afternoon Tea (inclusive of a glass of champagne) and Hendricks Afternoon Tea at Al Fayrooz Lounge under jumeirah al qasr. Meet a classic of Victorian atmosphere watching the breathtaking scene of Burj Al Arab Jumeirah and luxurious interior along. Deep in traditional British tea and try English fresh-fruit cake, sandwiches and sweet scones and other extensive varieties provided. Each course served at a pace are wonderful. Cold and hot drinks are also available, and iced afternoon tea is highly recommended, with a lovely touch and most appreciated moment. The afternoon tea will not lead you disappointed.
Address: Lobby Level 2a St, Al Qasr Hotel, Madinat Jumeirah, Dubai, United Arab Emirates
Tel: +66 4 432 3232
Opening Hours: Afternoon Tea is available between 2:00 p.m. – 6:00 p.m. daily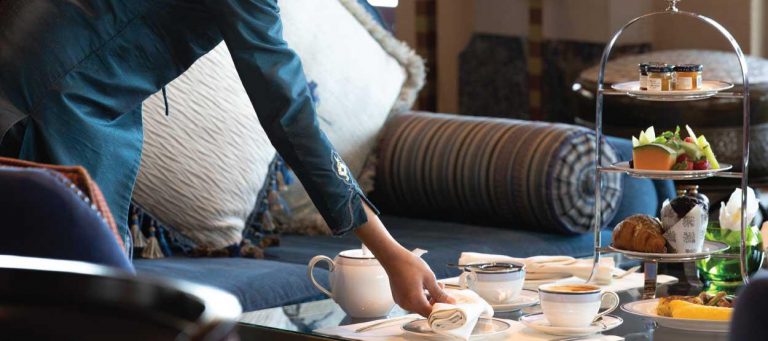 Re-awakening of a piece of New York, now exists in Dubai. Sit back and unwind at the legendary place, Peacock Alley. The setting nestled in the beautiful central garden. Get to the introduction to a place where can fully enjoy a high tea tradition. The afternoon tea set is complimented with a sweet series of lavish canapes. And try a signature red velvet cheesecake while sipping paired with your favorite tea or coffee. If visit here in the right time when the piano player is doing their performance, it's more plus the things being more amazing.
Address: Waldorf Astoria Dubai Palm Jumeirah, Crescent Rd, The Palm Jumeirah, Dubai, United Arab Emirates.
Tel: +66 4 8182222
Opening Hours: Afternoon Tea is available between 2:30 p.m. – 6:00 p.m. daily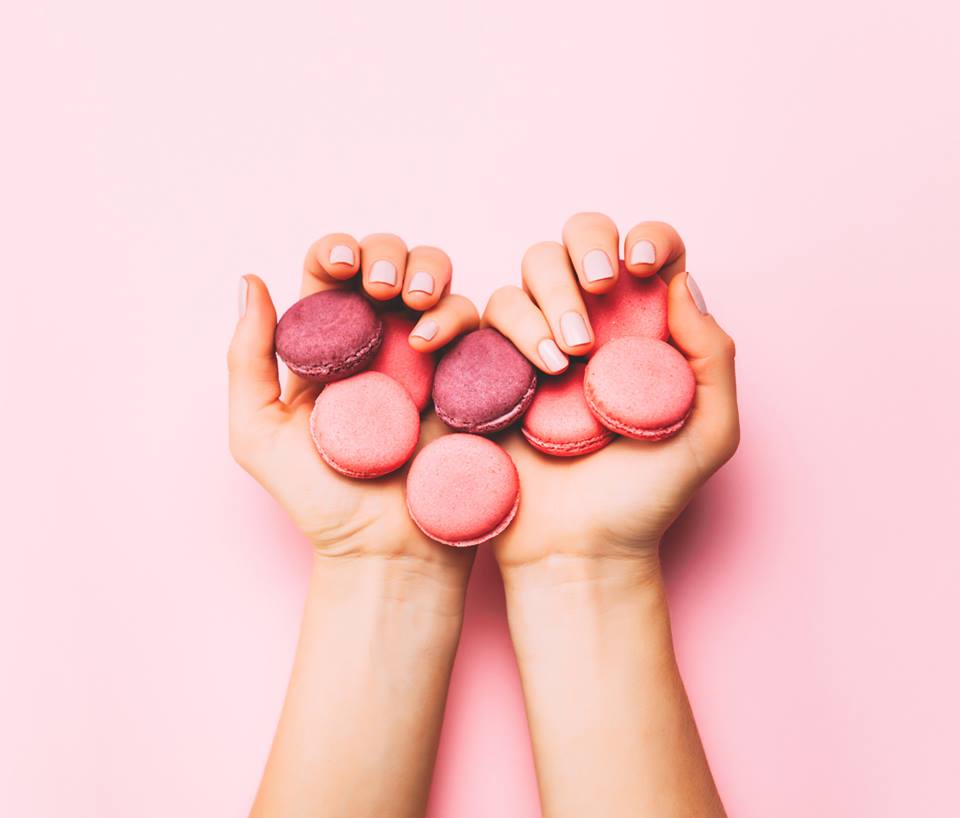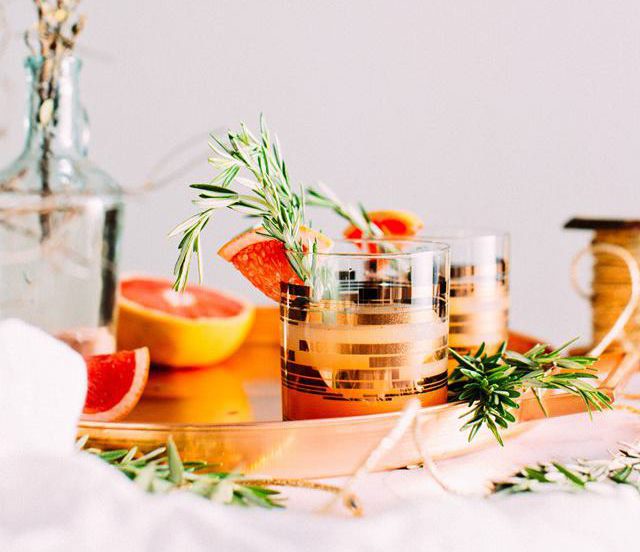 Find a missing key part of WOW with Arabic afternoon tea experience. Fantastic place with amazing service and ambiance at the center of vibrant city. Surrounded by a fabulous wooden structure and greenery where you can appreciate a stunning view on DIFC skyscrapers. Take your pick on the inclusive selection of afternoon tea: Arabic sweets or pastries, dips and sandwiches complimented with artisanal blends and juices. Recommend "outdoor" to have a sit back because it's the spot where can get the most joy during the experience spending. NiNive is one of the places that worth to seek for the afternoon tea moment.
Address: NiNive, Emirates Towers Hotel, Dubai, United Arab Emirates
Tel: +66 43 266 105
Opening Hours: Afternoon Tea is available between 4.00 pm – 6.00 pm. Daily
Opening Hours: Afternoon Tea is available between 2:30 p.m. – 6:00 p.m. daily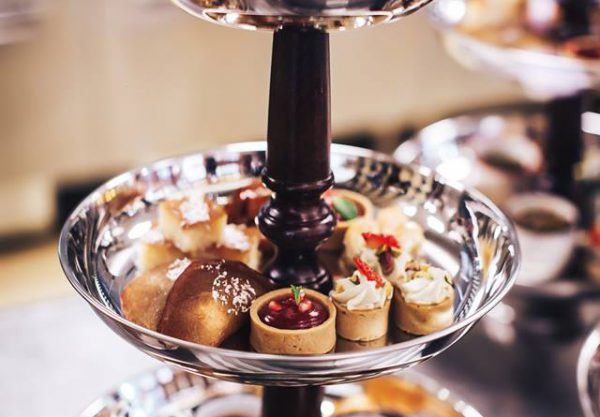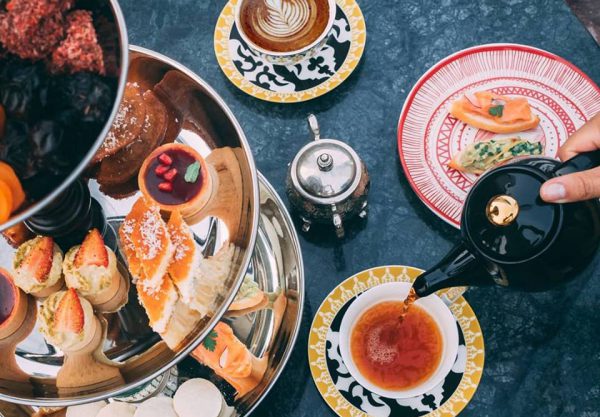 AT.MOSPHERE AT BURJ KHALIFA
Fill the leisure experience at the one of the world's tallest restaurant. 442 meters away from ground. Nestled in Burj Khalifa, the tallest building in the world. Three scrumptious tea options are offered including berries, cream and pleasing treats or delectable roasts with seasonal vegetables. Dessert features bread with traditional favorites. Perfect eye's bird sight catching whole scenes of high Dubai while enjoying a sip of high tea, feel in rich and soft touch of flavors!
Address: 122nd Floor, Burj Khalifa, Downtown Dubai, Dubai, United Arab Emirates
Tel: +66 4 888 3828
Opening Hours: Afternoon Tea is available between 01:00 p.m. – 04:00 p.m. daily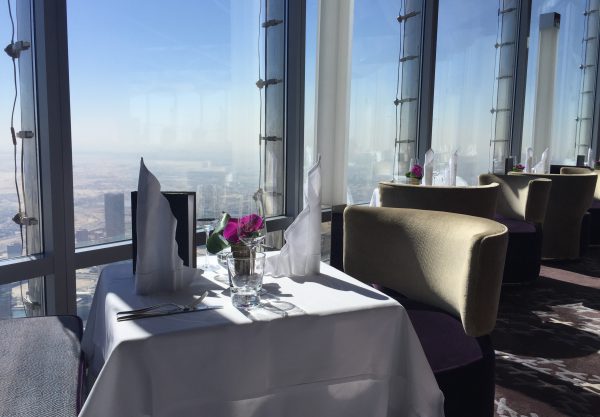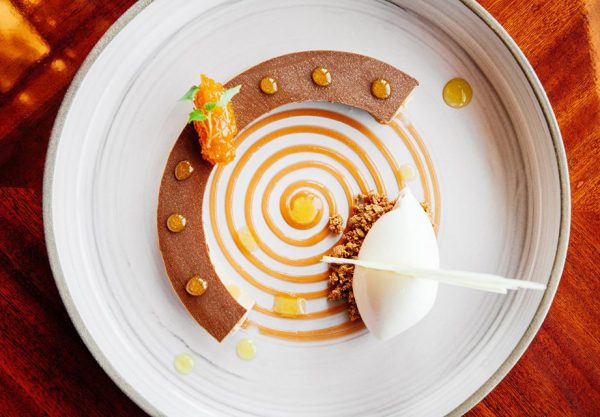 A prettily calm space in busy City Walk, Dubai. Let's get along your afternoon with the world of traditional French tea. Where the pleasant scent of fresh flower theme surrounded giving you a feel of moving to some kind of exquisite garden. A dip in a classic French tea time with a range of pastry favorites. Try a new dimension of taste by two scones plain, homemade pastries which just freshly bakes, tiny raisin or fluffy sweet cake served with an iconic vase-like presentation, peppered with rose petals, like the sentence said that "Flower and Cakes are always a delightful and perfect combination. "
Address: City Walk Jumeirah, Dubai, United Arab Ematrates
Tel: +66 4 345 6922
Opening Hours: Afternoon Tea is available between 00.00 pm – 5.00 pm. Daily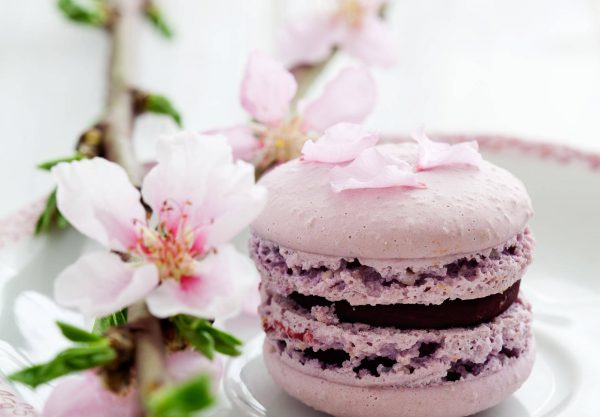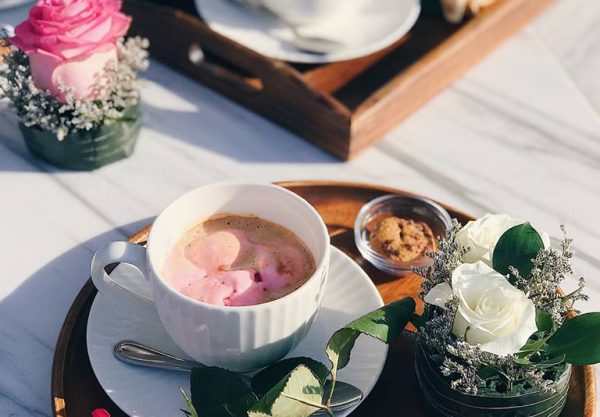 A guide to a grand afternoon tea tradition in the refined Egyptian ambiance. Experience "Floral Afternoon Tea by Raffles" including Darjeeling, jasmine blossom and green lemon which is very generously and lavishly presented. An extensive variety of dainty savories and sweets are available to be served in bite-sized. Highly recommend to chocolate ganache and honey sable, delicious to try it out! As though this meticulously design of Victorian, the gold and red shades are perfectly blended, and stand for the symbol of high luxury. Ruffle Salon has offered the incomparable style of afternoon tea which you can touch just far of a centimeter of a hand.
Address: Raffles Dubai Hotel,Wafi City, Sheikh Rashid Rd, Dubai, United Arab Emirates
Tel: +66 4 324 8888
Opening Hours: Afternoon Tea is available between 02.00 pm – 5.00 pm. Daily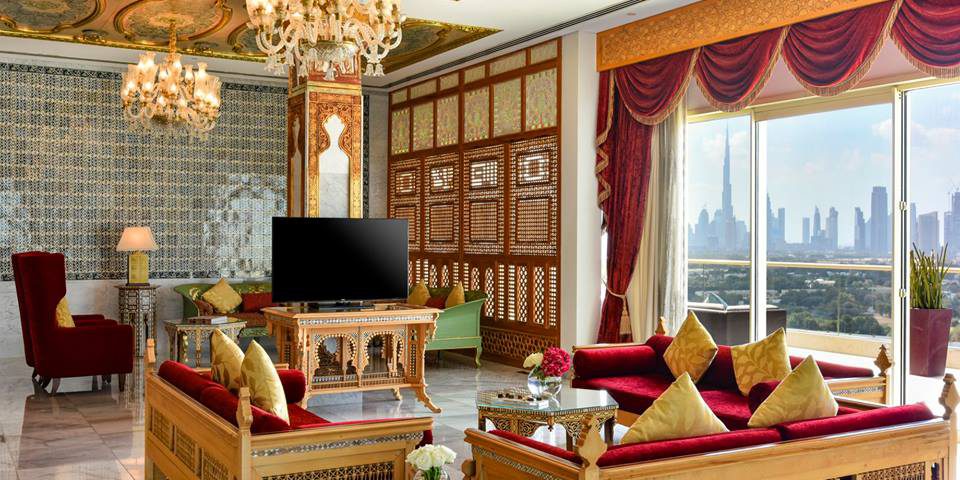 One of loveliest afternoon tea offerings. Sink yourself into a comfortable chair and get relaxed catching up your afternoon with the view of splendid garden and beach. Enjoy a high taste of the exotic tea with a wide fantastic selection from finest Japan, Sri Lanka and China leaves. In the range of pastries, delight in dazzling levels of delectable finger closed sandwiches, refined buttery tasty breads and scones, luxurious clotted cream, baby shower cakes and all dessert provided. Recommend A Perfect Matcha Set, Japanese Matcha with a multi-flavor complimented with sweet brown chocolate, white vanilla, cooling mint, fresh avocado and traditional Matcha served with smooth soy milk.
Address: Fairmont The Palm, Palm Jumeirah, Dubai, United Arab Emirates
Tel: +66 44573457
Opening Hours: Afternoon Tea is available between 00.00 pm (Midday) – 06.00 pm daily
In admiring respect of distinctly Middle Eastern twist with rich Arabic culture ideally blended old-world fashion indicated a refined and luxurious environment and tastefully designed space among the natural light. Get indulgent with high afternoon tea and rich coffee with a light sweet menu served. Have the new savories of Devonshire clotted cream, cookies, literally fresh strawberry and raspberry, unique flavor of cakes and a choice in ranges. And live piano in evenings spellbinds a magic to this place. A place where exists of a hidden gem when the time's gone to afternoon tea
Address: One&Only Royal Mirage, King Salman Bin Abdulaziz Al Saud St, Dubai, United Arab Emirates
Tel: +66 4 399 9999
Opening Hours: Afternoon Tea is available between 03.00 pm – 06.00 pm.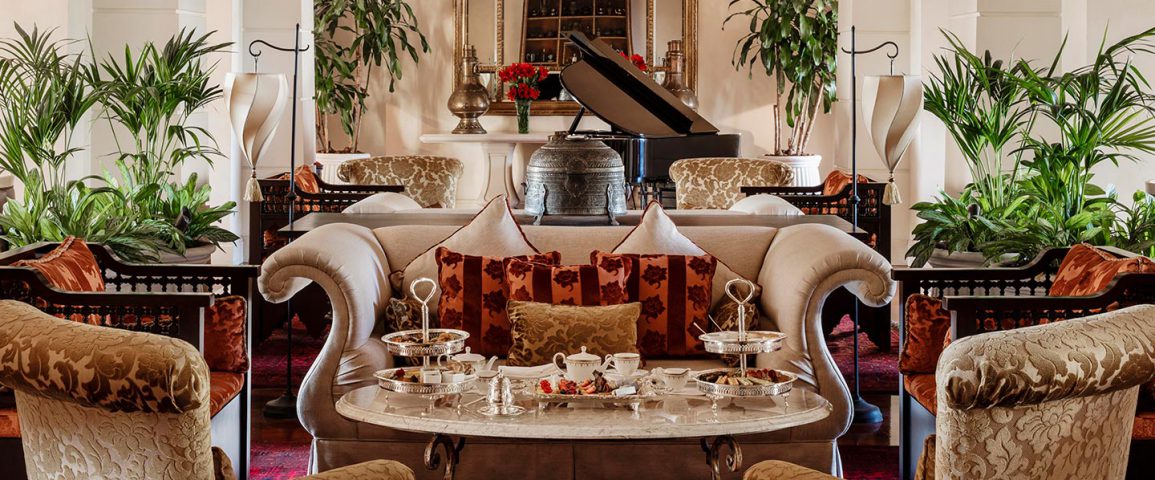 Another of the ultimate ways to seek to the peak of Burj Al Arab Jumeirah. Take magnificent panoramas of Arabian Gulf which can be overlooked from above. The favorite tea menus pack with over 20 different options. The sophisticated afternoon tea provided by personal butler. Highly recommend 7-course afternoon tea, exceptional and high inspiring in both impeccable taste and perfect presentation. Mega-rich High Tea Experience delivering directly through the Burj Al Arab. A place where fill with the delightful and relaxing atmosphere, very suitable to spend afternoon time around as if everything was meticulously designed for all perfection.
Address: 27th floor, Burj Al Arab, Jumeirah Beach Road, Dubai, United Arab Emirates
Tel: +66 4 301 7600
Opening Hours: Afternoon Tea is available between 01.00 pm and 04.00 pm daily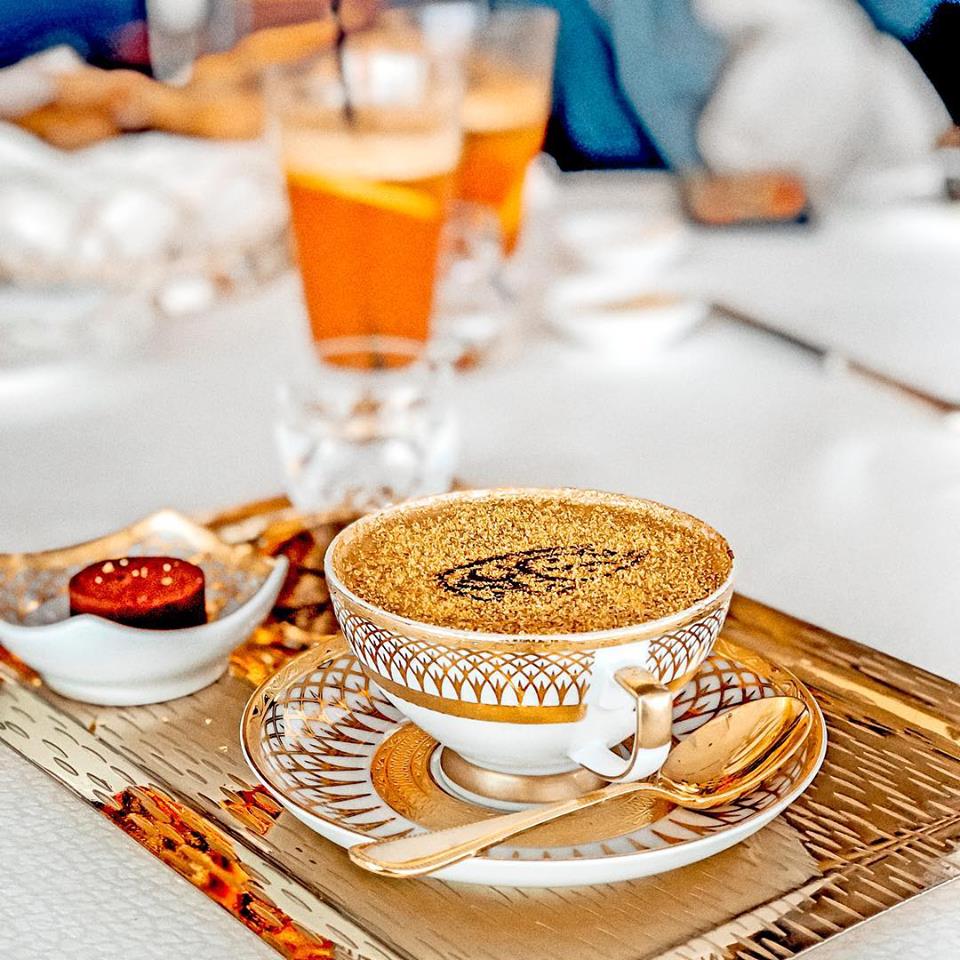 DUBAI AND A DIP TO THE WORLD OF RELAXATION
Spa is a tranquil home for rejuvenation. Lay back on a new level of treatment spa creation. Be taken in the world of relaxion and beauty with best therapies spas while staying in Dubai which based on "wow" factors.
Deen in the timeless moment like the name of this spa. A spa where takes place under inspiring natural settings which is encapsulated by the vast golden desert, and creature wandering around. Timeless Spa offers the treatment of cosmopolitan nature which draw from all around the world. Refresh your body at the service provision, the private massage rooms for couples, in-suite massage, private Rasoul chamber, Hydrotherapy bath, a sauna room including a cold plunge pool, Jacuzzi, swimming pool and a well-equipped fitness center. Extremely relaxed with the immersive power of the signature treatment, organic essential and age-old tradition of Middle East and South East Asia that will blow all of your wearifulness out of the way.
Address: Dubai Desert Conservation Reserve, Dubai – Al Ain Road, Dubai, United Arab Emirates
Tel: +66 4 809 8771
Opening Hours: Spa is available between 07:00 am – 08:00 pm daily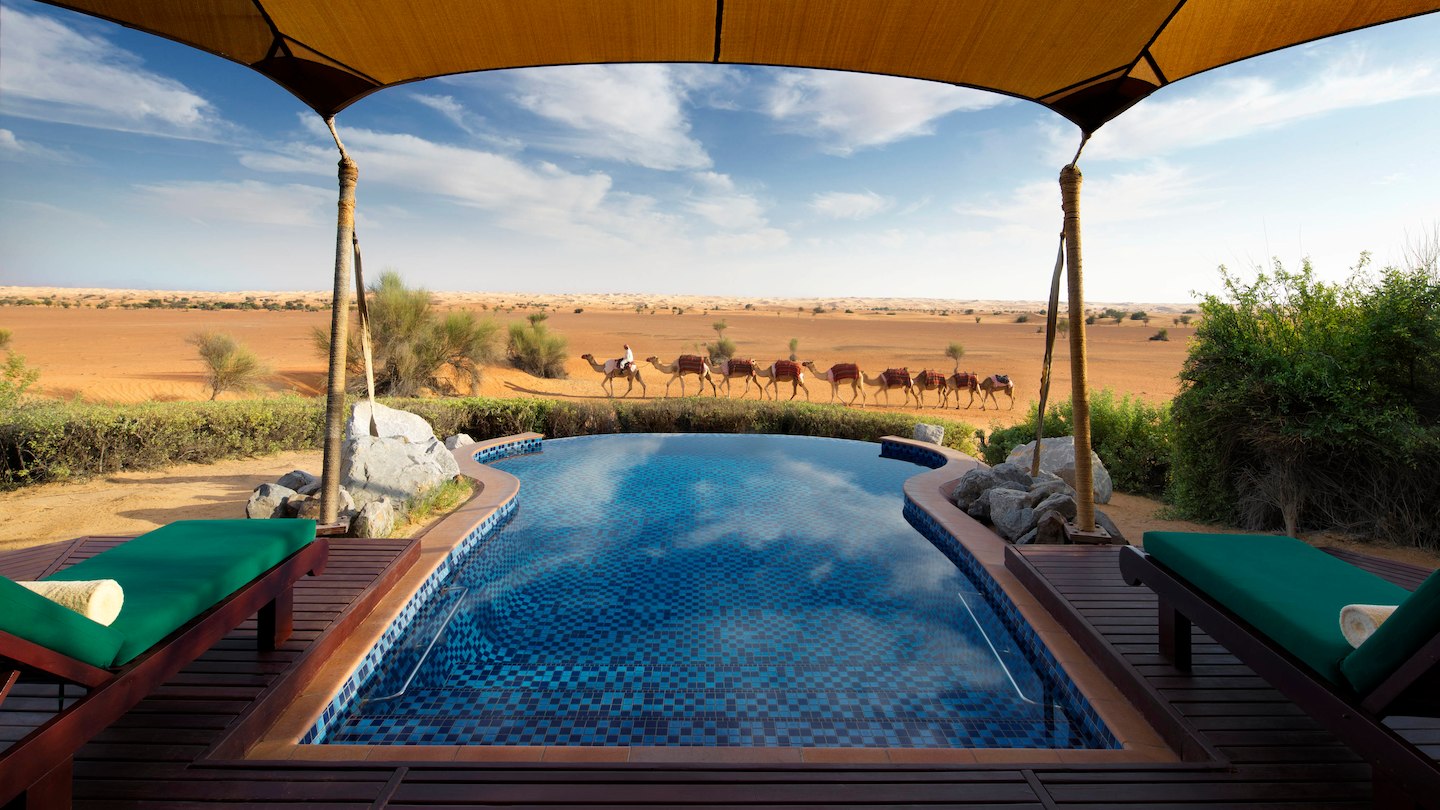 Re-awakening your energy with Asian-inspired sanctuary by the traditional Turkish, Thai and Ayurveda. Meet the professional therapists that willingly gives you a smooth touch in every inch. Anantara Spa offers 24 private treatment rooms complimented with aroma steamed room, crystal streamed room, bamboo sauna, traditional herbal bath, winding lagoon pools, ice grotto and shower which all boasts a splendid ambience, both tastefully done up exterior and interior. And spa is surrounded by the real peace and serenity. Don't miss to get relaxed with hydrotherapy and a couple package, millions of oxygen-rich that will completely cleanse your pores, and give you a positive mood. A blissful Spa with the way to rejuvenate mind.
Address: East Crescent, Anantara The Palm Dubai Resort, Dubai, United Arab Emirates
Tel: +66 4 567 8140
Opening Hours: Spa is available between 10.00 am – 10.00 pm daily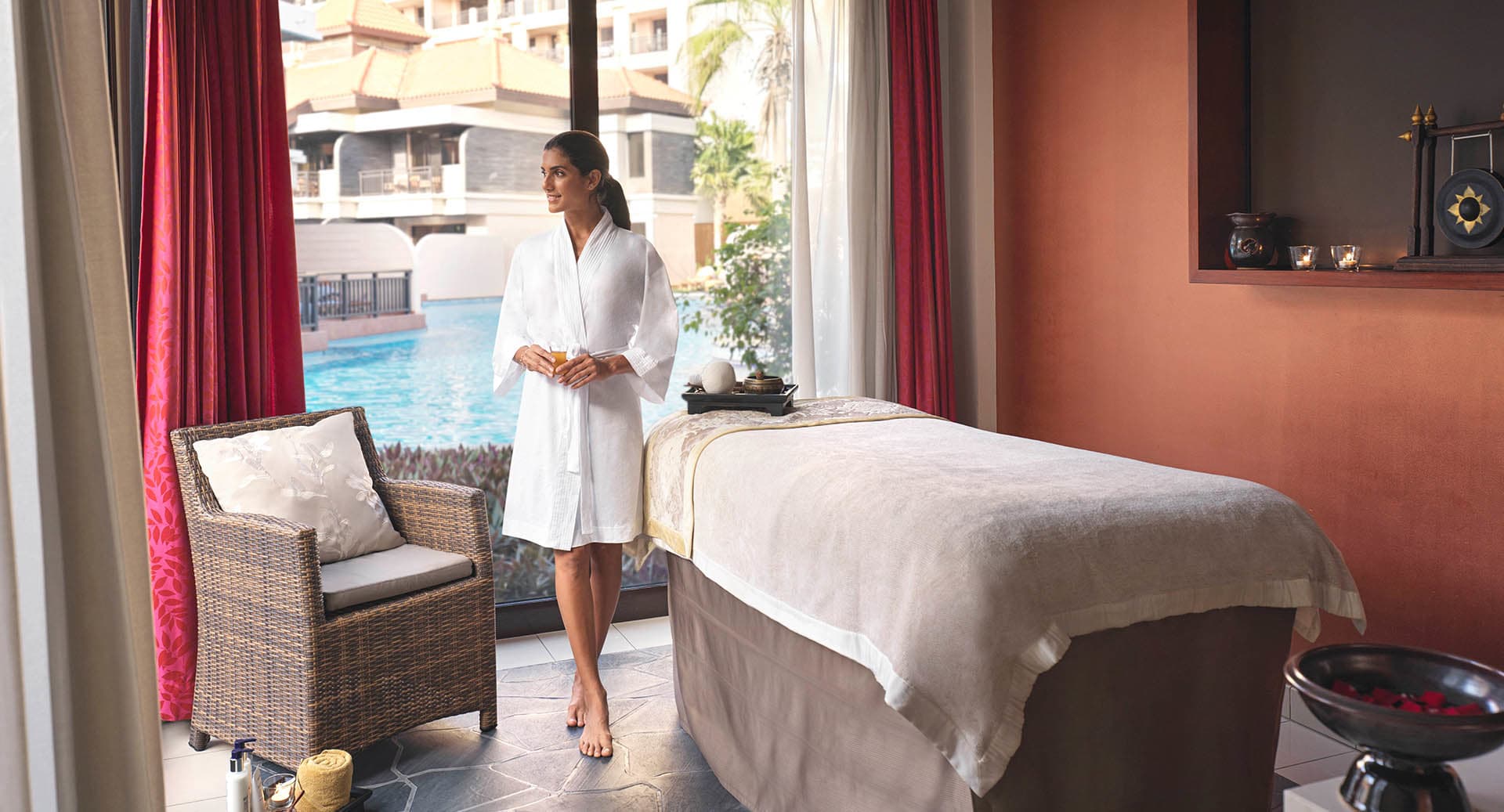 Find a true peace mind amid Park Hyatt Dubai. The brilliant tribute to tradition Moorish palaces, white shade painted in exterior and majestic blue domes provides a hospitable entrance to unique privacy and tranquility, where the sense of exotic massages, facial rejuvenation, and high-class rituals awakening with euphoric aromas. There is the personalized music from the music menu which guest can freely choose. Amara Spa also offers 8-private treatment rooms and pick up the high ancient healing tradition presented by those rich color natural elements of sapphire, ruby, emerald, and diamond. By these treasurable jewels, each one has their own different physical and spiritual benefits, in which to make certain that all your needs and satisfaction are confronted and become into the wonderful experience of Spa.
Address: Park Hyatt Dubai, Dubai, United Arab Emirates
Tel: +66 4 602 1660
Opening Hours: Spa is available between 09.00 am – 10.00 pm daily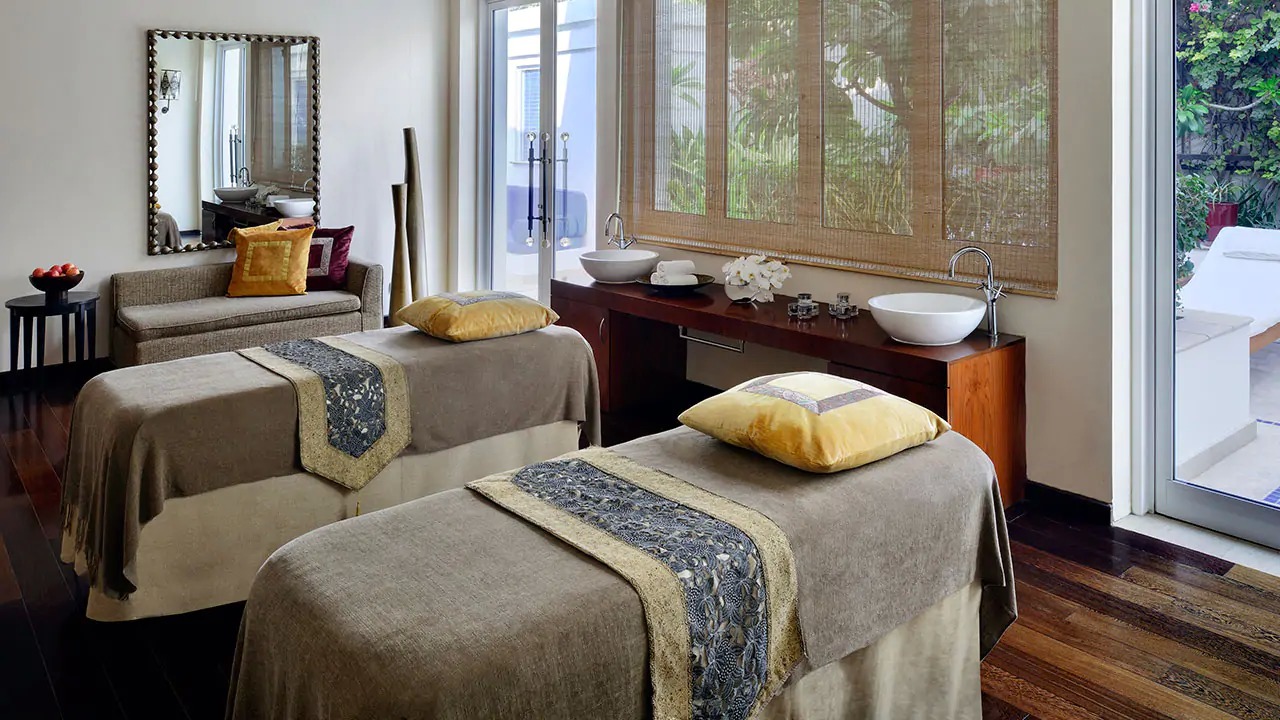 A full all-natural treatment with high traditional Balinese, Thai and Swedish techniques provided by the well-trained therapist. Smooth heated stone from the real volcano that will completely alleviate all muscle tensions. Place is very tranquil and maximum privacy, giving a feel of high relaxation over your body and soul mind with the uniquely meditative ambiance. Spa service in a private room with comfortable low light and soft music playing. Recommend the age-old Chinese accompanied by soothing lavender oil, rise body's circulation and leave you with balance and fresh in all senses. As the honor nature's valuable gifts, revivify and refurbish the youthful spirit to live again.
Address: Uptown Mirdiff Mall, Dubai, United Arab Emirates
Tel: +66 54 581 2084
Opening Hours: Spa is available between 08.30 am – 10.00 pm daily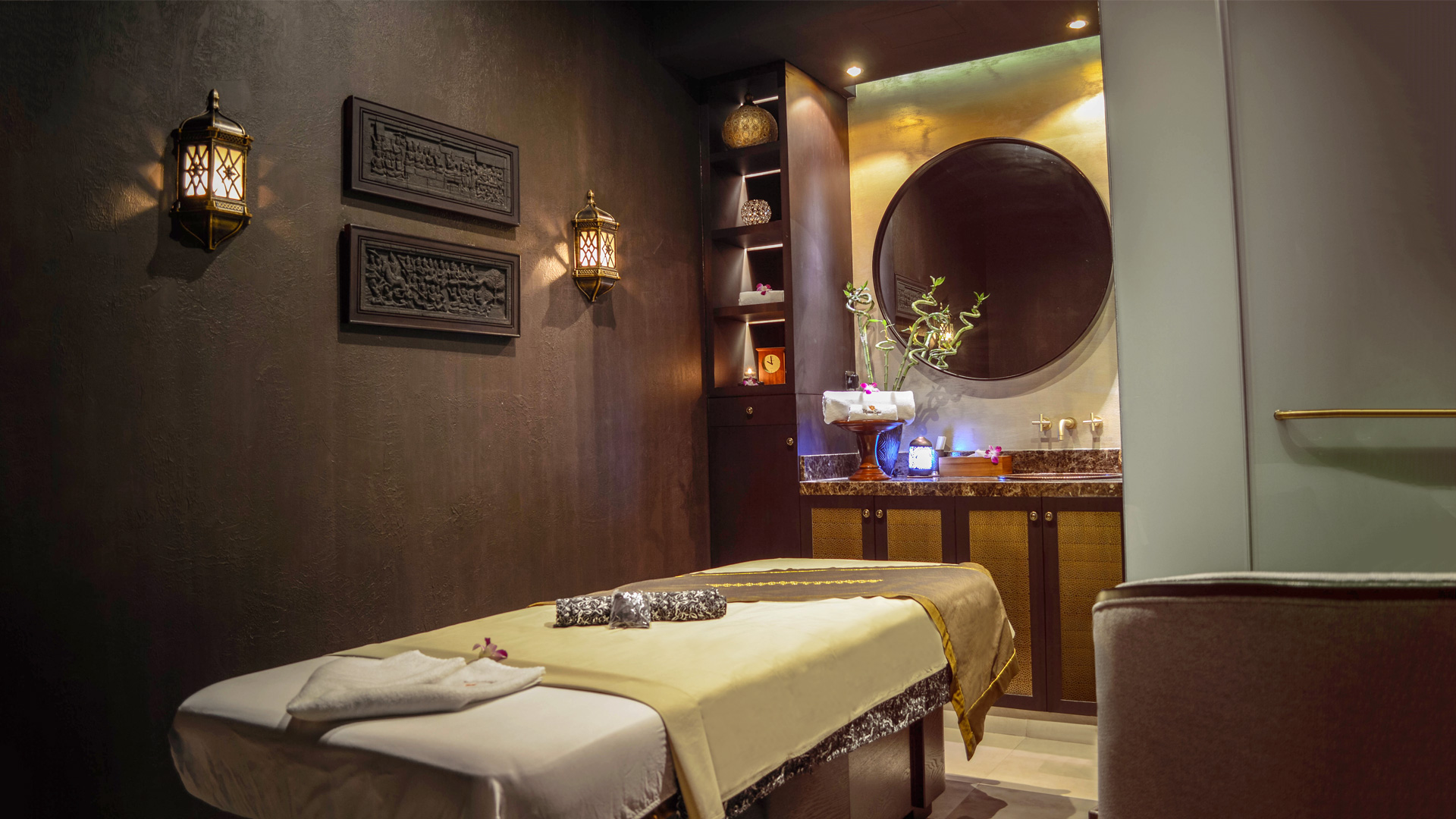 Enhance your energy to another high level with a new range of wellness treatment, in Ottoman and Turkish-inspired Spa. Revitalize the natural sense, whole holistic body and mental mind in the ultimate relaxation spot, which all got in your cover. The spa's décor gives you rejuvenate to the true nature. The spa treatments offer an extensive range of health: holistic body and mind experiences. Traditional massage by the skillful therapist, Natura Bissé facials and vitamin infusions that will boast your skin back in the young age again, Yoga class with the personal instructor. And by the High-hydrotherapy technique, which delete any last remaining knots of mind and body tension.
Address: FIVE Palm Jumeirah Dubai, No. 1, Palm Jumeirah, Dubai, United Arab Emirates
Tel: +66 4 455 9964
Opening Hours: Spa is available between 10.00 am – 10.00 pm daily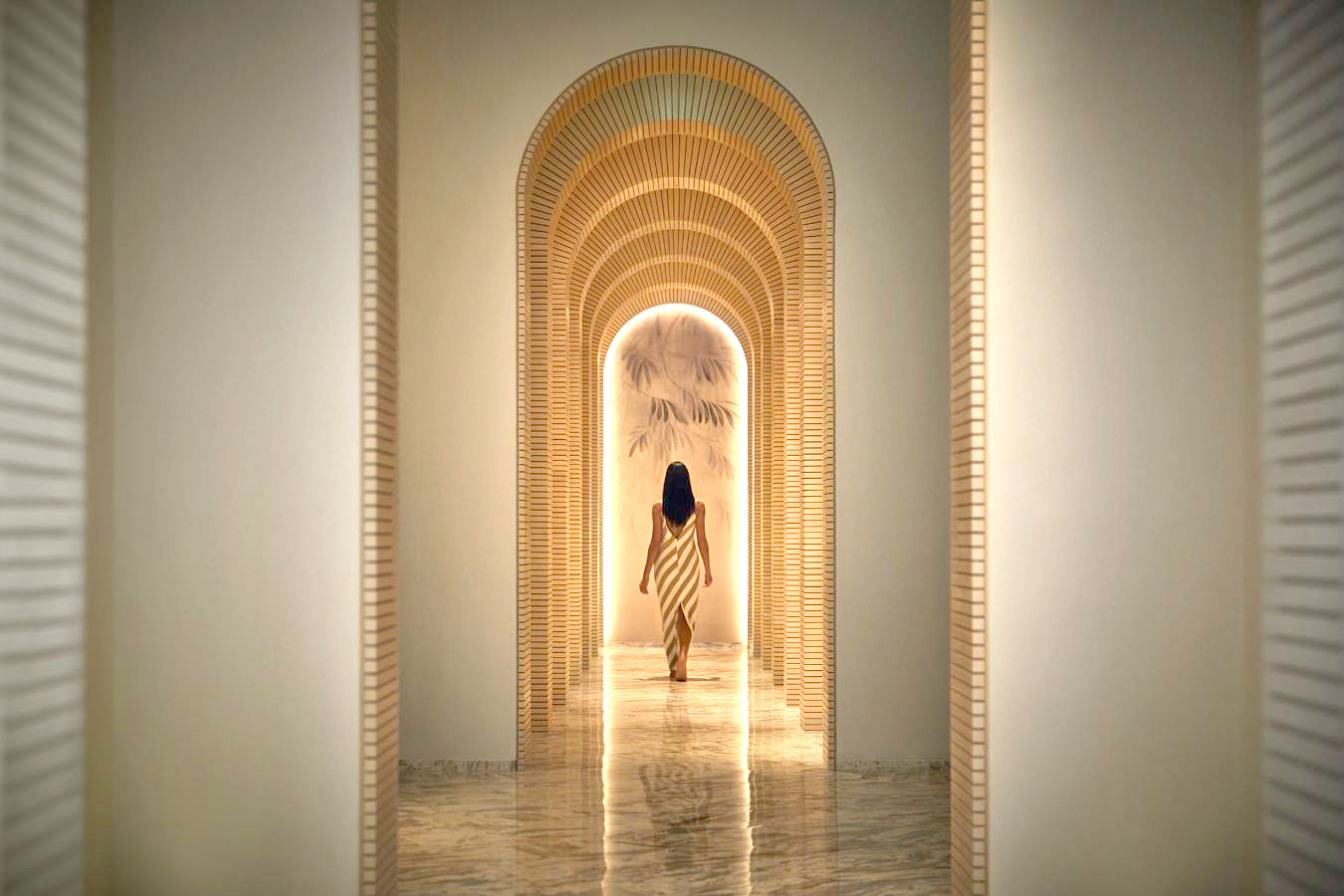 Discover the most delightful hotel in Dubai where especially designed for unparalleled luxury. Indulge in the hotel where can enjoy the majestic views of the azure Arabian Gulf and overlook the magnificent Dubai's skyline. The service that will treat you as if a royal. So, that goes without saying to track Dubai as the perfection of Billionaire lives!
Brilliant 5-starred hotel in the center of Dubai, providing a luxury live where a charm of skyline across in the heart of city. Vibrant Thai essence will appreciate in all sense of yours. Dusit Thani Dubai offer a high luxury of fully elegant 321 rooms and suites featuring a lavish view of one of tallest building in the world as Burj Khalifa. Friendly and hospitable staff services stand by 24-hour to provide you the pleasure convenient and help everything as you please. Enjoy a high-blue-sky view at the peak of hotel, watching the line of horizon while relaxing with some splendid cocktails or wines, it's such a wonderful experience that you have to spend once of your life! Additionally, a dip in revitalizing spa treatment at Namm Spa or unwind in rooftop pool are the perfection of relaxing moment! The hotel is just five 5 minutes off from the business hubs. And the main sightseer attractions as Burj Khalifa and Dubai Mall, easily reached by a leisure walk from hotel.
Address: 133, Sheikh Zayed Road, Dubai, United Arab Emirates
Tel: +66 4343 3333
E-mail: dtdu@dusit.com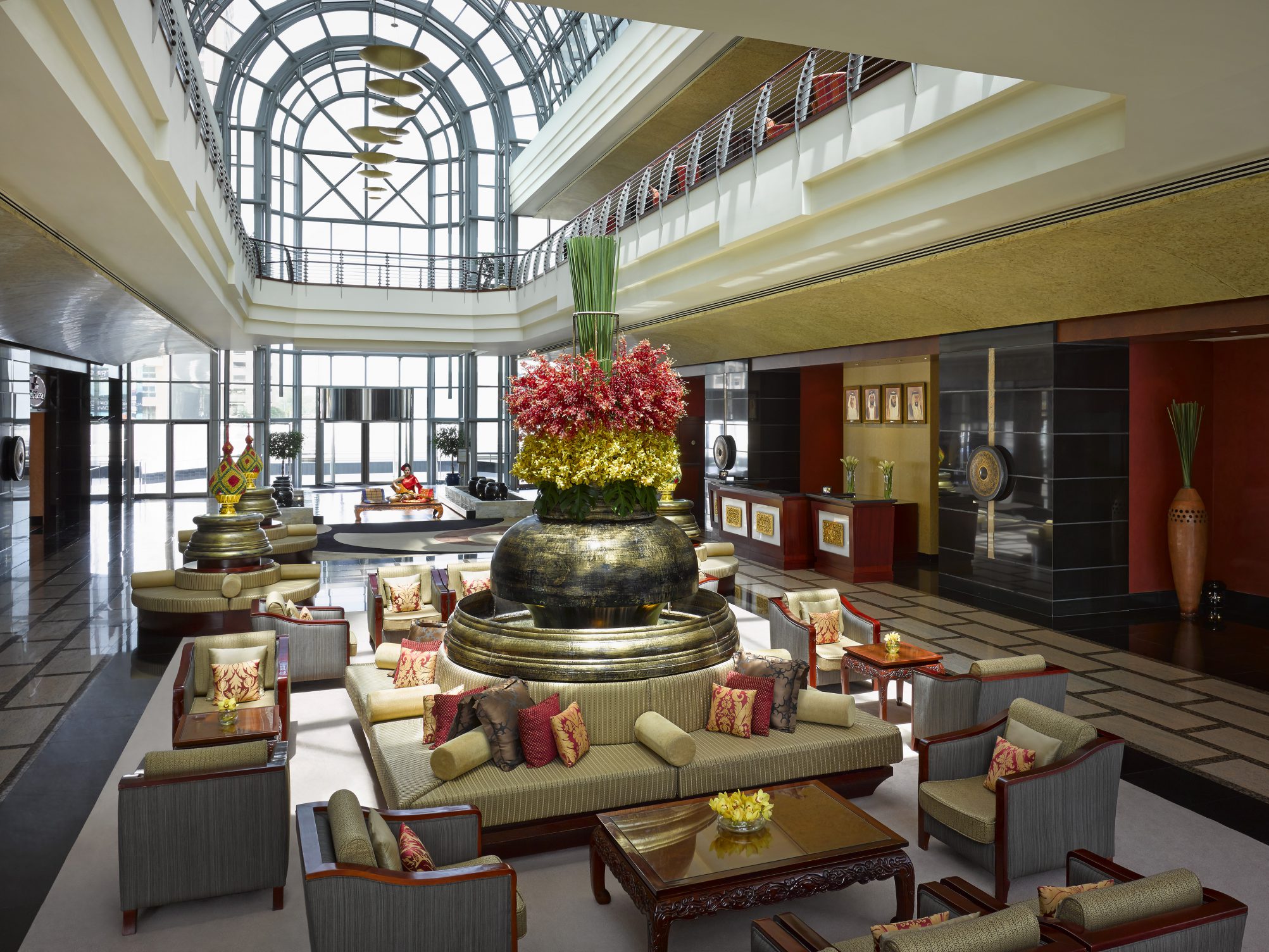 SOFITEL DUBAI DOWNTOWN HOTEL
Discover another definition of high luxury through a luxury French-styled hotel in the center Dubai. Your morning will be woken up by a breathtaking view of the famous Burj Khalifa. Sofitel Dubai Downtown Hotel is located near those iconic landmarks like Dubai Opera, where you can watch a world-class performance, a path of City Walk and Dubai Mall, the most famous shopping area in Dubai. The hotel provides 350 rooms and 76 suites decorated in Geometric Chic motifs. Bright and clean with modern options in the world-class standard. Host all facilities which will gratify your bespoke needs. A stunning scene of Downtown Dubai and elegant seashore will be all set into your eyes. A joy of dinner can be touch at WAKAME, explore a modern Asian inspired and Japanese cuisine fusion. Sofitel Dubai Downtown Hotel, where a true luxury creates.
Address: Sheikh Zayed Road, Dubai, United Arab Emirates
Tel: +66 045036666
E-mail: H7492@SOFITEL.COM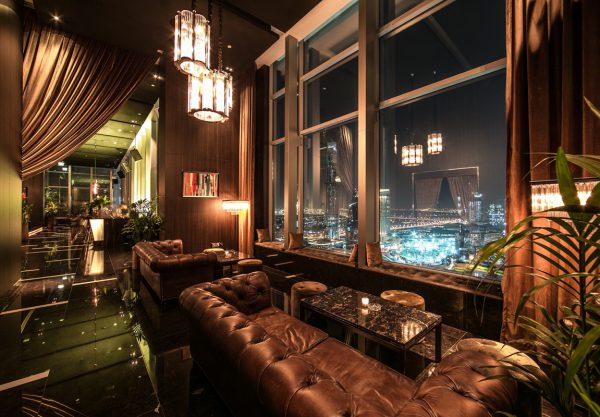 Let's discover a charm of Dubai's oasis. Find a piece of paradise that exists in Dubai's rich city. The shape of Pyramid in the brilliant contemporary ancient Middle Eastern Asian style that perfectly blended with an Egyptian aesthetic as the hotel decoration, it's a high luxury and sophisticated style. Welcoming services from the staff will satisfy you during a time of a stay like you're being at home. Rooms and suites in the high luxury, offering the spacious area with the big private balconies. Enjoy dinner by a wide range of 7 vibrant restaurants, explore a charm of the unique cuisine. Raffles Dubai is approximately away from International Airport just 10 minutes, and adjacent to a shopping adventure like Wafi Mall. Dubai World Trade Exhibition, as well as the other entertainment area. All convenience is just off your hands.
Address: Wafi Mall, Sheikh Zayed Road, Dubai, United Arab Emirates
Tel: +66 4 324 8888
E-mail: bookus.dubai@raffles.com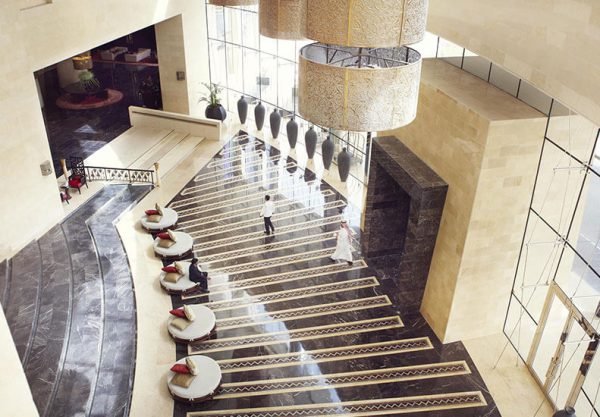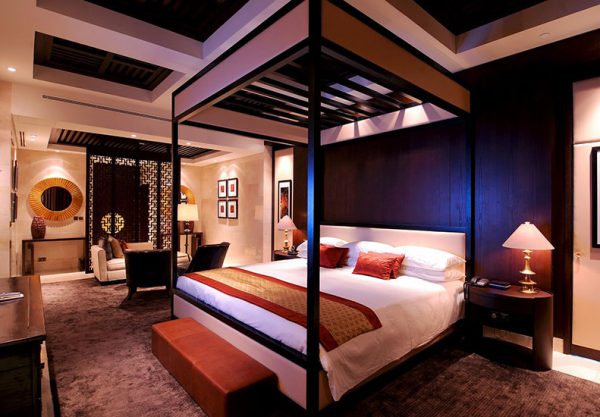 Surpass your imagination of a luxury stay with Fairmont Dubai, the finest hotel in the breathtaking Dubai. Discover a rich culture of hotel decoration in its marvelous Arabic architecture. Spa and health club with the amazing two rooftop swimming pools offers an unparalleled scene of sunrise and sunset allowing over a skyline deck of hotel. All 394 rooms and suites present the well-equipped classical beauty in Arabian picture. Room features floor-to-ceiling windows with a panoramic view of Arabian Gulf and a whole view of city's skyline, as well as 19 meeting spaces with a natural daylight, many restaurants, Turkish lounges and the wide area of relaxed spas and swimming pools. Let yourself be a dip of joy, sharing your holiday time in where your value deserves!
Address: Sheikh Zayed Road, Dubai, United Arab Emirates
Tel: +66 43325555
E-mail: dubai@fairmont.com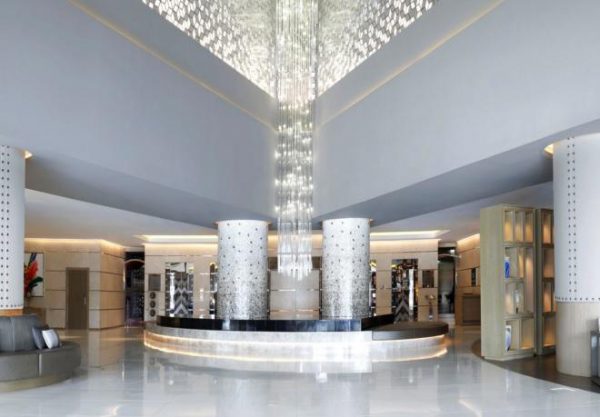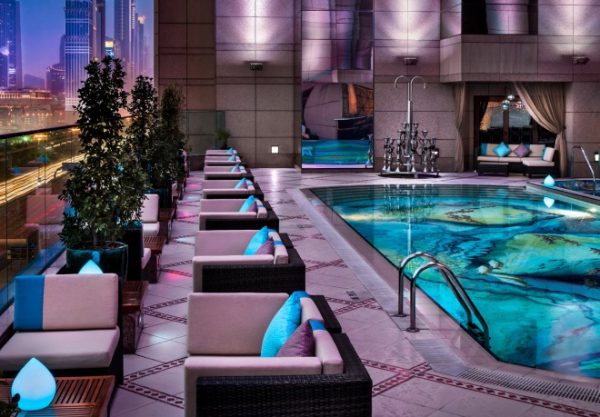 Redefine the new term of Arab traditions with the ultra-modern details of sophisticated architecture through the top of mind at Manzil Downtown, an oasis of simple elegance in the middle Dubai. Amazing stay at prime location surrounded by hospitable environment. Room design is the modern Arabesque while capturing Arabian essence. And it's very clean, and have a wide space. And there are fabulous beds, cool shower and complimentary drinks in room offerings. 24-hour butler service is showing through the excellent performance. Food served fresh and unique taste by the local-mixed-modern Arabian cuisine. The hotel's recreation and facilities including exercise gym and wonderful outdoor pool are designed to help you unwind and give you a cozy feel. With the all things provides, it will lead your day to a luxury perfection remains!
Address: Manzi l Downtown, Sheikh Mohammed Bin Rashid Boulevard, Dubai, United Arab Emirates
Tel: +66 44285999
E-mail: info@manzildowntown.com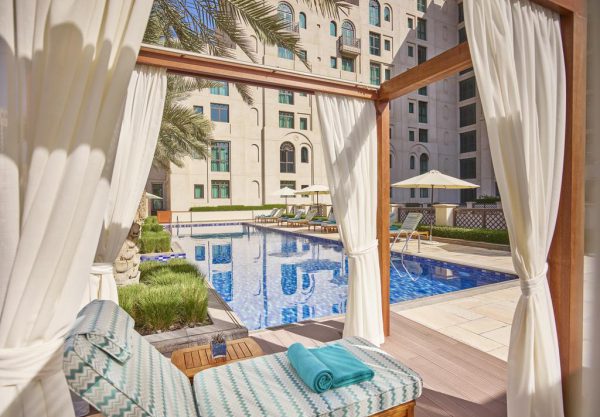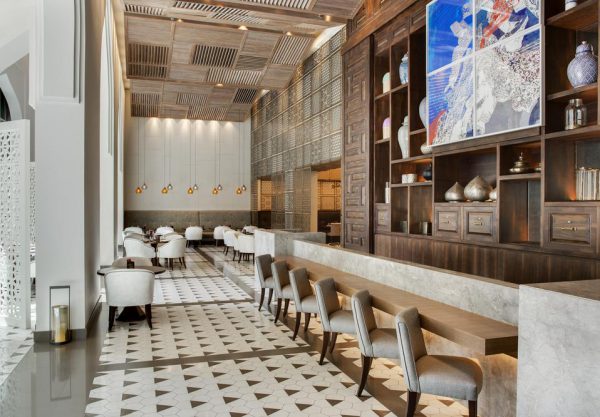 Escape in the coolest style at one of most iconic Dubai's stay. Live it up in a choice of 350 rooms and suites of hotel. The interior design draws you in with hypnotizing tranquility into modern vibe. Arabian Gulf view awakening with a vivid aura of the lighting sunrise, which this beauty is offering in every room! Additionally, strolling on the crystalline white sands on the beach is the best one activity to engage for! The restaurant was sublime, and also the rooftop bar was wonderful for cocktail time. Facilities in gold standard and staff services grants your every wish. The awesome pools and wellness spa which are great to go for some relaxed moments. Stay at W to recharge to be full-energy with the pure relaxation.
Address: W Dubai – The Palm, West Crescent, Palm Jumeirah, Dubai, United Arab Emirates
Tel: +66 4 245 5555
E-mail: info@wdubai-thepalm.com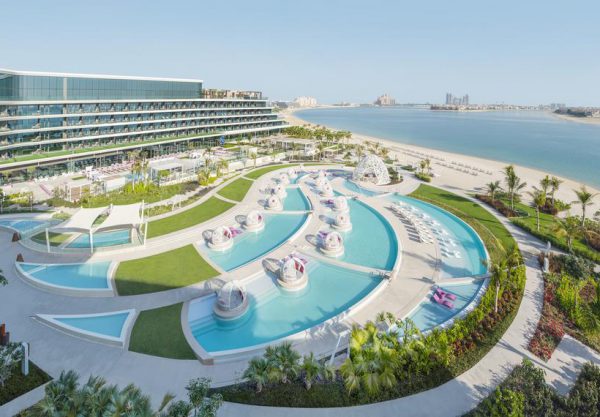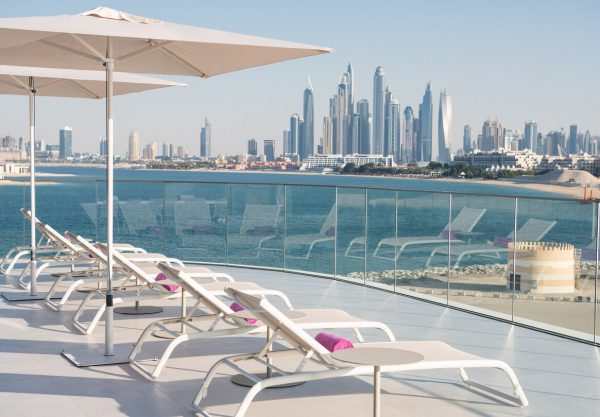 FOUR SEASONS RESORT DUBAI AT JUMEIRAH BEACH
The elegant resort onside the iconic cityscape offers the well-appointed view of a generous Arabian Gulf. All room added by the spectacular view of Dubai Skyline, a purely splendid beachfront and also the fun nightlife venues! Hotel and interior room design are inspired by the Dubai's rich heritage and traditional Arabian influence. Presidential suite is highly recommended with special room options: Multiple balconies well serve their own unique purposes with private fitness room, a spa treatment table, the airy living room and the terrace to overlook unmatched views of seashore and elegant ocean surrounded by wonderfully calm atmosphere. All perfect offerings bring a different taste of the city that never alike.
Address: Jumeirah Road, Dubai, United Arab Emirates
Tel: +66 4 270 7788
E-mail: reservations.djb@fourseasons.com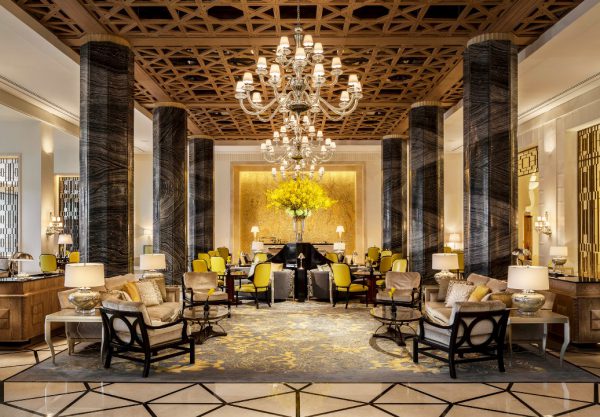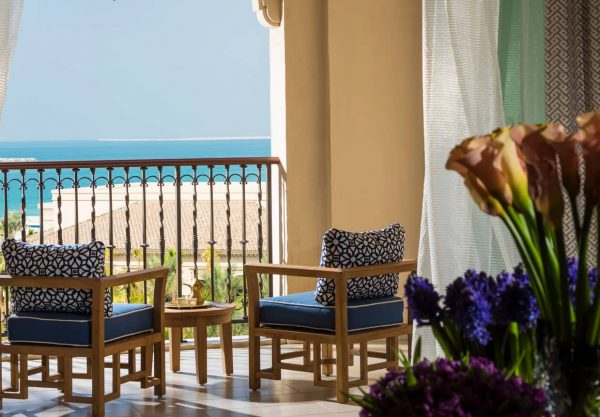 Touch a charming taste of old-Italian-palace design and the atmosphere of Mediterranean village. The hotel is off the attraction, Jumeirah, just 2 minutes. Bvlgari Hotel & Resort provides every room in the aspect of facing the sea front conceived as a tribute from the sea. And the coral pattern is decorated to the windowed views, giving a sight towards Dubai's glittering skyline and the splendid Arabian Gulf. High cleanliness and attention to details are amazing. An extensive range of amenities including the restaurant, relaxed spa, the exclusive beach and mosaic-design swimming pool. All perfection indicates the true meaning of Hospitality and make a stay like playing in paradise.
Address: Jumeira Bay Island, Jumeira 2, Dubai, United Arab Emirates
Tel: +66 4 7775555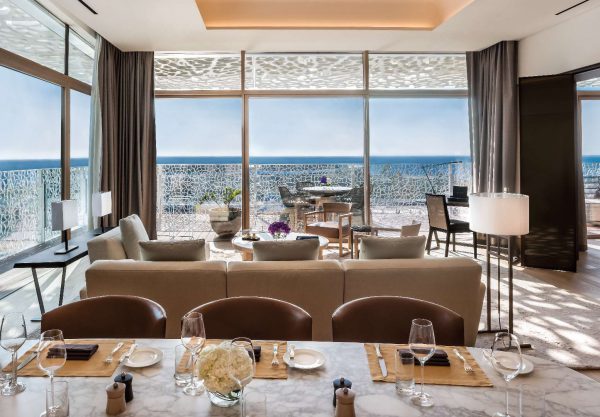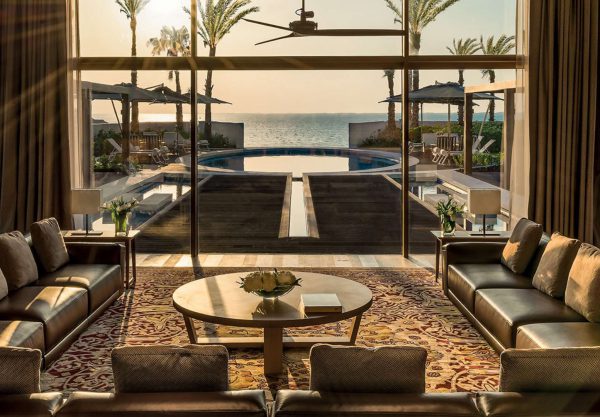 Discover an ultimate living in the world-class hotel at FIVE Palm Jumeirah, the hotel gets a rate in 5 stars! Perfect location of the vibrant Dubai sets against a wonderful background of a pristine beach and Dubai Marina's unparalleled skyline where a new experience every day offering. Magnificent hotel structure in incredible details. Full luxury of 470 rooms provided, extremely modern and clean in a spacious area of rooms featuring the ocean and city views. Around this hotel, the panoramic view can be sighted from above every spot. Moreover, dining on the restaurant while sipping a well-crafted wine is one of the ways to spend the unique Dubai's experience. In the highlight of FIVE Palm Jumeirah Hotel, Pool is very luxury and so energizing among nice ambiance that make it beyond all of anticipations, recommend to get along with once! So, let the amazing sun filled your vacation!
Address: FIVE Palm Jumeirah Dubai, Palm Jumeirah, Dubai, United Arab Emirates
Tel: +66 4 455 9999