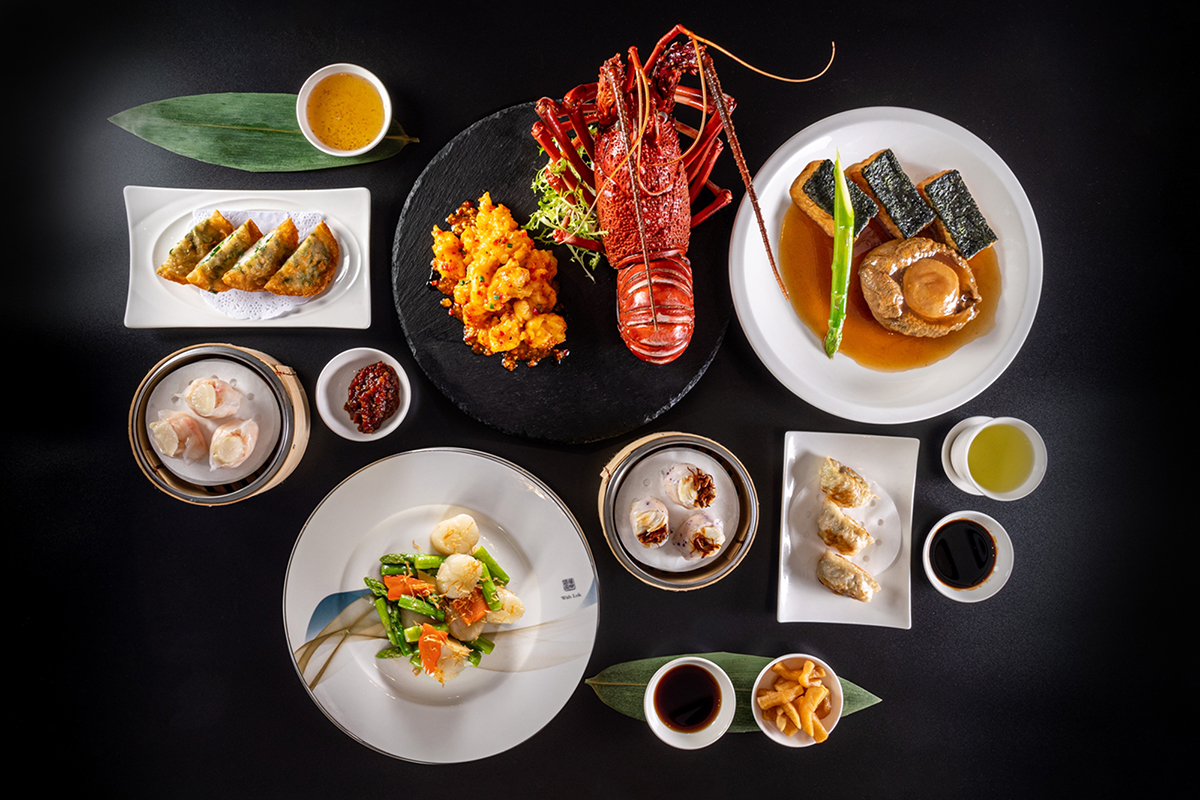 Wah Lok Elevates Culinary Delights with the Introduction of 32 Exquisite New Dishes
Wah Lok Cantonese Restaurant is thrilled to announce the launch of an
enhanced menu featuring 32 exquisite new dishes. This exciting addition includes 28 dishes in the a la carte menu and 4 delightful additions to the Dim Sum repertoire, catering to the discerning palates of our esteemed guests.
The new menu is available for lunch and dinner, showcasing a wide range of delectable choices to satisfy any craving. While the a la carte menu will be available all day, Dim Sum will be exclusively served during lunch hours, ensuring an exceptional dining experience.
Wah Lok's dedication to culinary excellence has been recognized in the esteemed 2023 Michelin Guide Thailand, solidifying its position as a premier Cantonese restaurant. With the launch of the enhanced menu, Wah Lok aims to further elevate the gastronomic journey for its patrons.
Highlighted items from the new a la carte menu include:
1. Fried Australian Lobster with Singapore Chili Sauce Served with Deep Fried Man Tou (THB 690++/100 g)
2. Sautéed US Scallops with Asparagus (THB 680++)
3. Braised Whole Dried South African Abalone with Homemade Bean Curd and Spinach in Superior Oyster Sauce (THB 7,000++)
4. Braised Spiked Sea Cucumber and Goose Webs with Superior Abalone Sauce (THB 1,300++)
5. Poached Spinach with Dried Scallops and Black Fungus (THB 360++)
The Dim Sum menu introduces exciting new highlights, including:
1. Steamed Prawn and Scallop Dumpling (THB 170++)
2. Steamed Cordyceps Flower Chicken and Crab Meat Dumpling (THB 150++)
3. Pan-Fried Chinese Cabbage Dumpling with Shrimp and Pork (THB 150++)
4. Deep-Fried Chive Dumpling with Shrimp and Squid (THB 150++)
Each dish is expertly crafted by our talented team of chefs, who skillfully showcase the rich heritage of traditional Cantonese flavors, ensuring an unparalleled dining experience.
Wah Lok Cantonese Restaurant
Level 2, Carlton Hotel Bangkok Sukhumvit
Lunch: 11:30 am – 2:30 pm
Dinner: 6:00 pm – 10:00 pm
For more information or to make reservations, please contact 02 090 7888 or email Fbreservations@carltonhotel.co.th