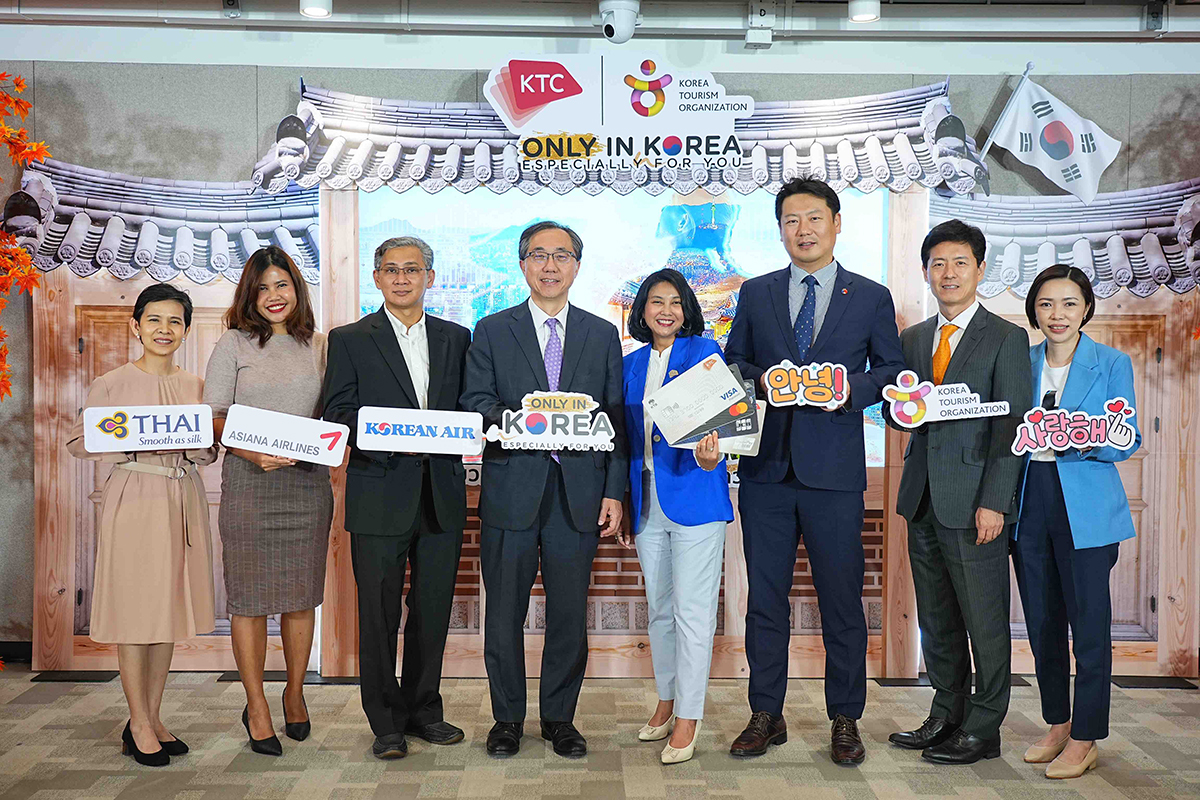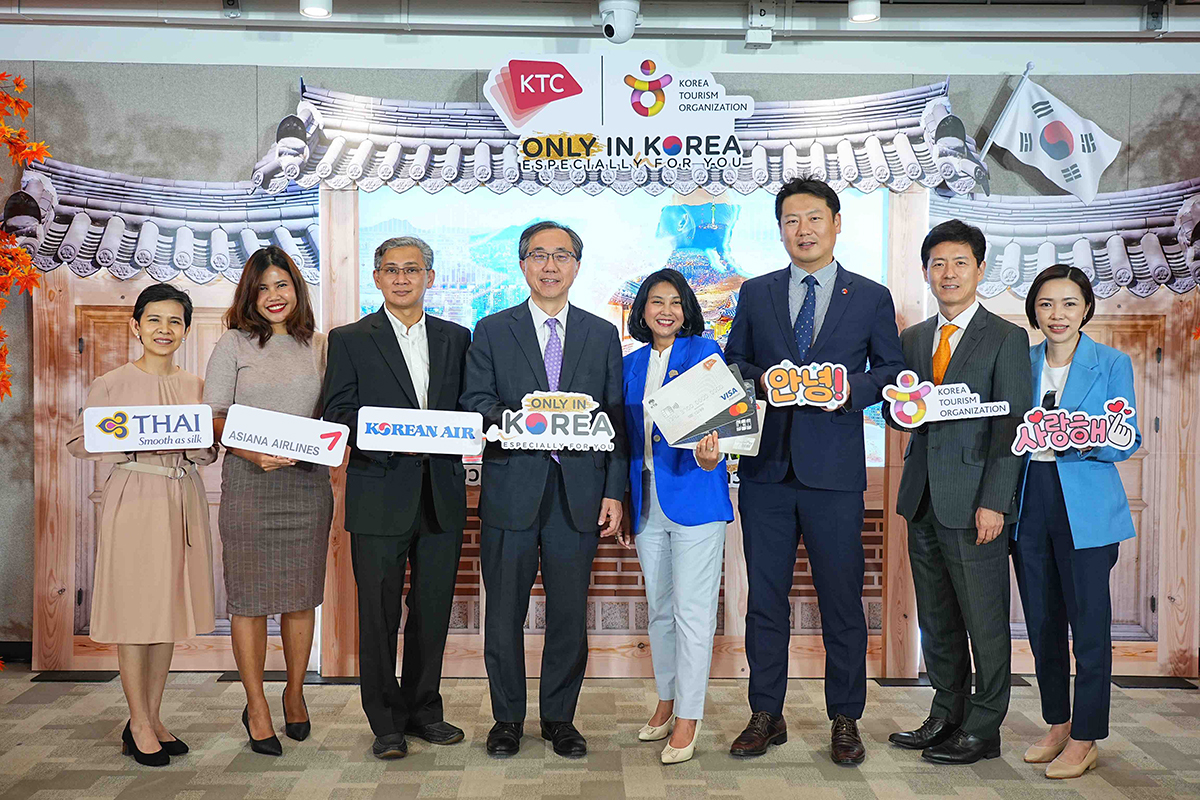 Korea Tourism Organization in Partnership with KTC Launch "Only in Korea, Especially for You" Campaign and Advance in the Premium Tourism Market Through Unique Experiences
Korea Tourism Organization partnered with KTC to launch the "Only in Korea, Especially for You" campaign to offer new and unique perspectives on travel to Korea and deliver the most exclusive experiences reflected through 3 premium dimensions: culture, food, and healthy activities. Both organizations are also pleased to offer cardmembers who are Korean lovers exciting special privileges from KTC World Travel Service and partner airlines for year-long travel without boredom.
Mr. Sang-Woo Yi, Director, Korea Tourism Organization, stated, "At present, the number of Thai tourists who travel to Korea ranks 1st in the Southeast region and 5th in the world. The governments of both countries have jointly declared 2023 and 2024 as Korea-Thailand Visit Year to encourage their people to visit each other's countries more than ever. This will be set in motion starting from the Thailand-Korea Tourism Forum that will be held in Korea on June 27, 2023. The event will be attended by representatives from the public and private sectors who will gather through activities such as forums and business meetings. We also plan to host business-to-business (B2B) and business-to-consumer (B2C) events in Thailand, starting in Bangkok under the name of 'Korea Everywhere,' scheduled in September. There are plans to organize activities in Chiang Mai and Phuket as well. On top of these aforementioned activities, K-Culture-themed marketing and social media marketing will be in full swing all year long. Supporting travel agents in Thailand is our other priority. We are currently working closely with the Thai Travel Agents Association (TTAA) to accommodate Thai tourists. Our collaboration with KTC through the launch of the "Only in Korea, Especially for You" campaign on this occasion will allow travelers to experience Korean tourism in a new and elevated way than ever before."
Ms. Arinchaya Lertwatthanachai, Marketing Manager, Korea Tourism Organization Bangkok Office, added, "The Korean government has announced 2023 and 2024 as the years of Korean tourism. The Korea Tourism Organization (KTO) will be offering a variety of activities including travel packages and sales promotion campaigns by using K-Culture as the pillar to attract tourists. This year, we have offered premium travel experiences through different perspectives and focused on marketing that meets the needs of tourists who prefer more exclusivity. This will be reflected through 3 dimensions: culture, food, and healthy activities."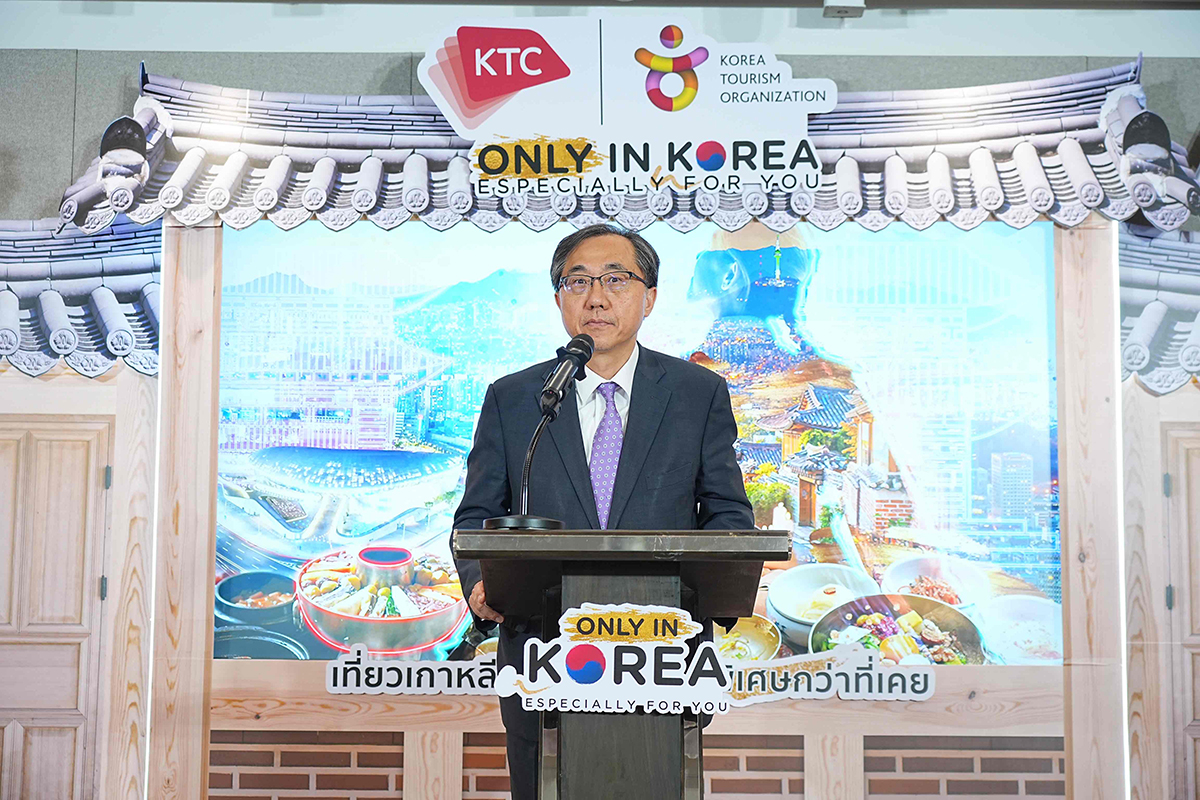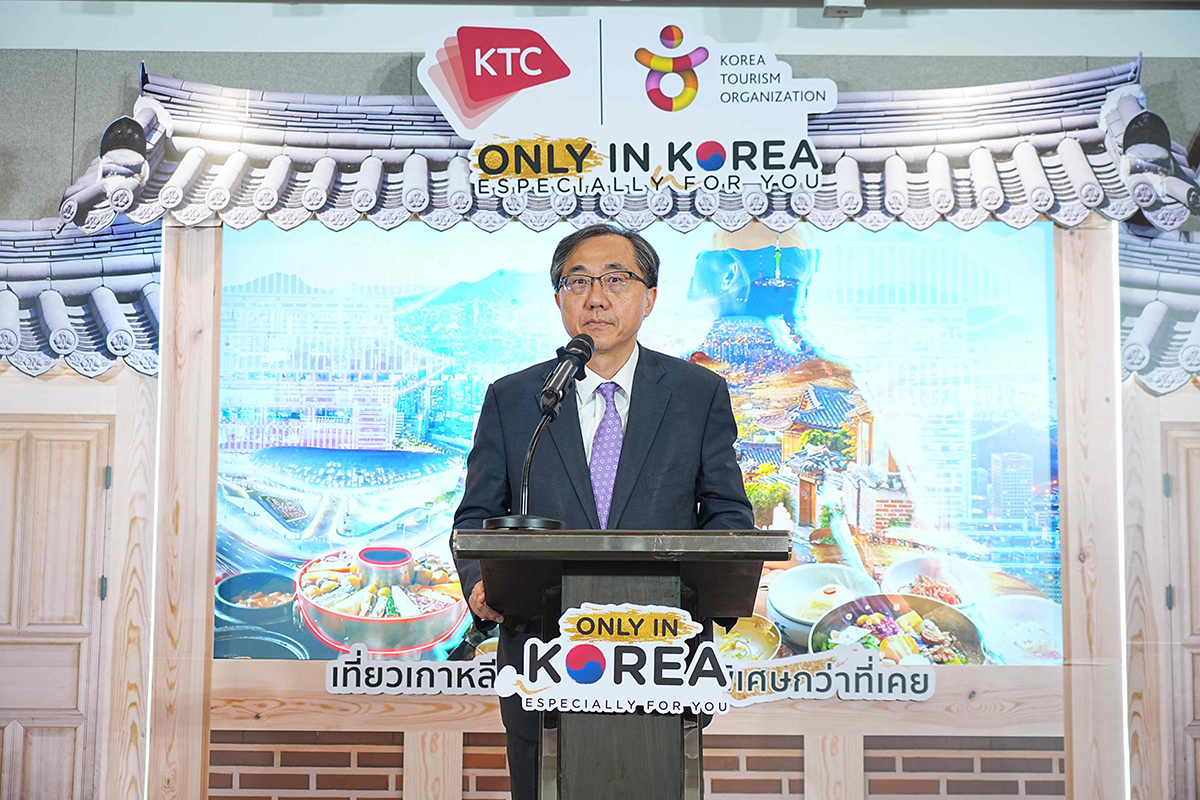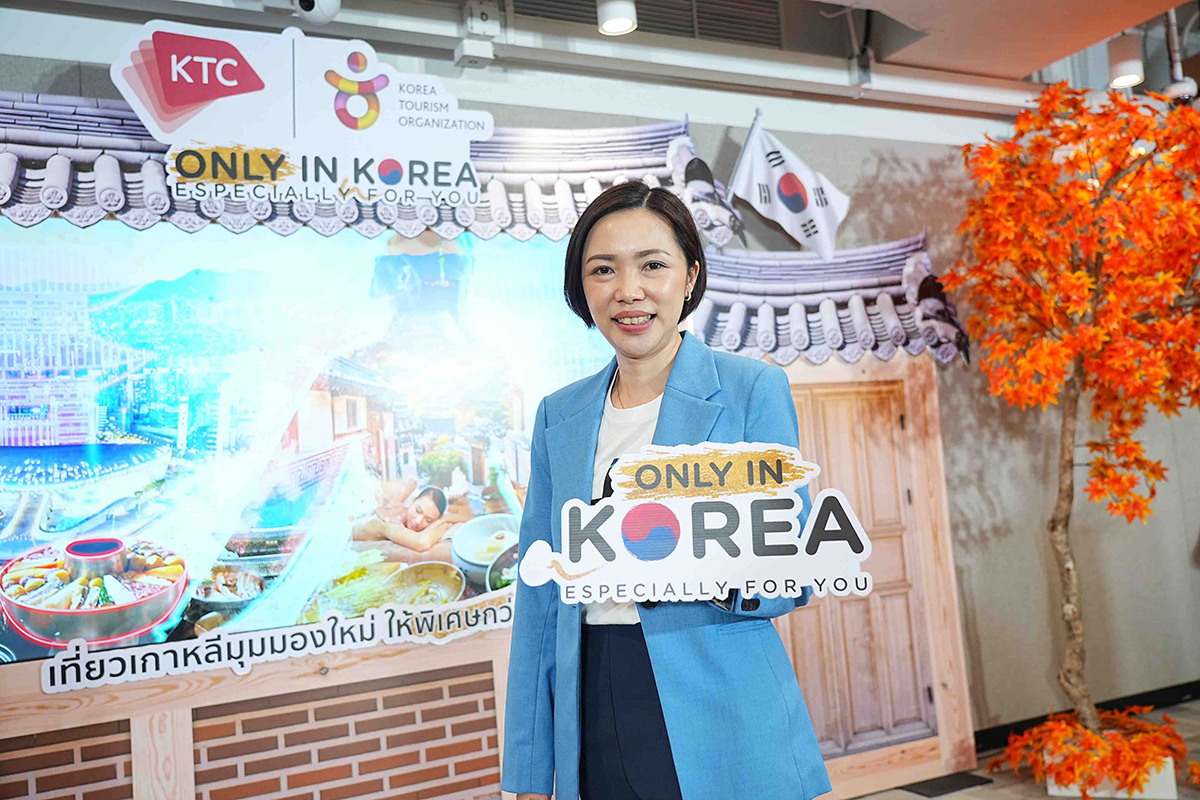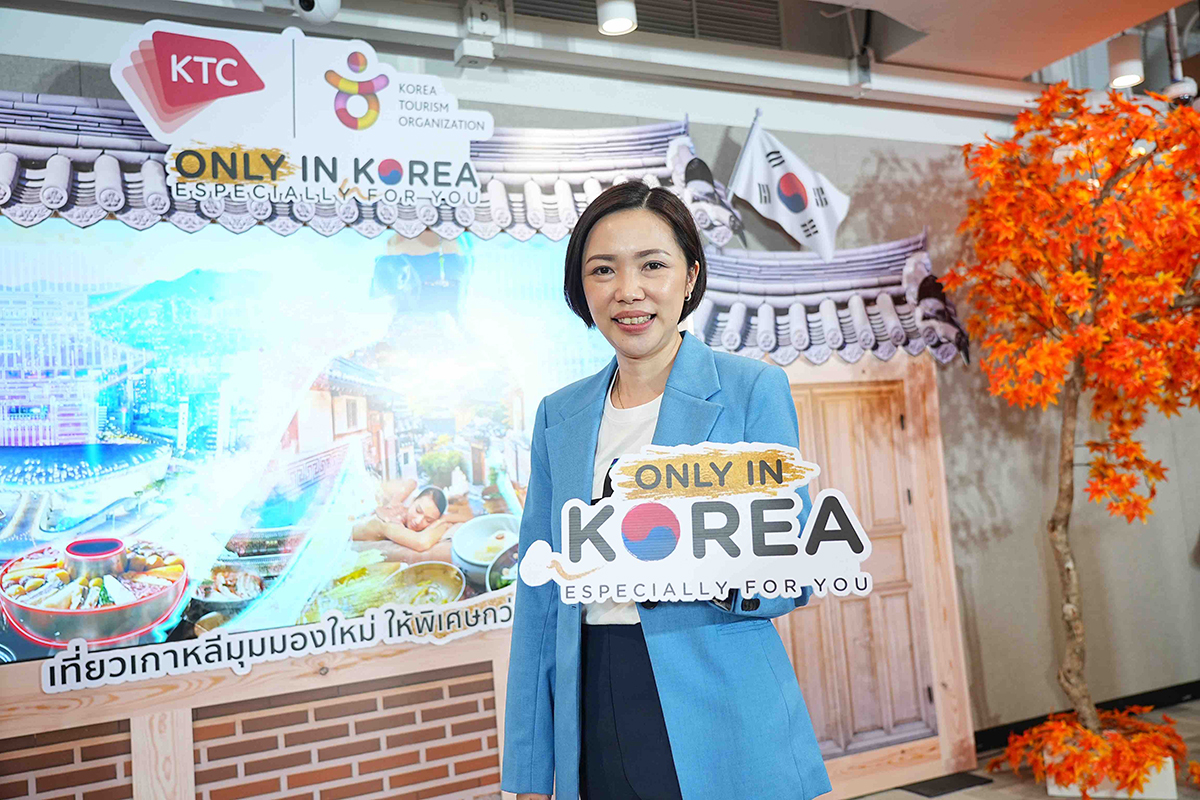 "'Culture' Korea is a country with a long cultural and historical heritage including music, dance, drama, and literature. Experience this local cultural legacy through activities such as the Secret Garden Course at Changdeokgung Palace or see the autumn leaves during Korea's peak season. 'Food' local culinary traditions continue to be Korea's charm. Hunt down Korean restaurants awarded with Michelin star-level deliciousness and taste premium authentic Korean dishes. Lastly, experience and learn Korean culture through 'Healthy Activities' such as skin care with legendary herbal ingredients like ginseng."
Miss Pattheera Anandchotiphatchara, Head of KTC World Travel Service and airline travel marketing "KTC" or Krungthai Card Public Company Limited, remarked, "Korea is unique in terms of culture, food, and tourist attractions that stand out in each season. Due to its uniqueness, it can attract tourists throughout the year. Along with this, the strength of soft power through works of art, music, and series, stimulates more travel demand in Korea. KTC recognizes the importance of working with all sectors in the tourism industry, especially with the Korea Tourism Organization and travel partners to provide cardmembers with special privileges for value travel trips to Korea. Between January to May of this year compared to 2019 (during the COVID-19 crisis), the number of KTC card swipe value increased by 19% and spending per member increased by 16%. Meanwhile, through KTC World Travel Service, the total of KTC card spending volume on Korean travel product increased by 13%."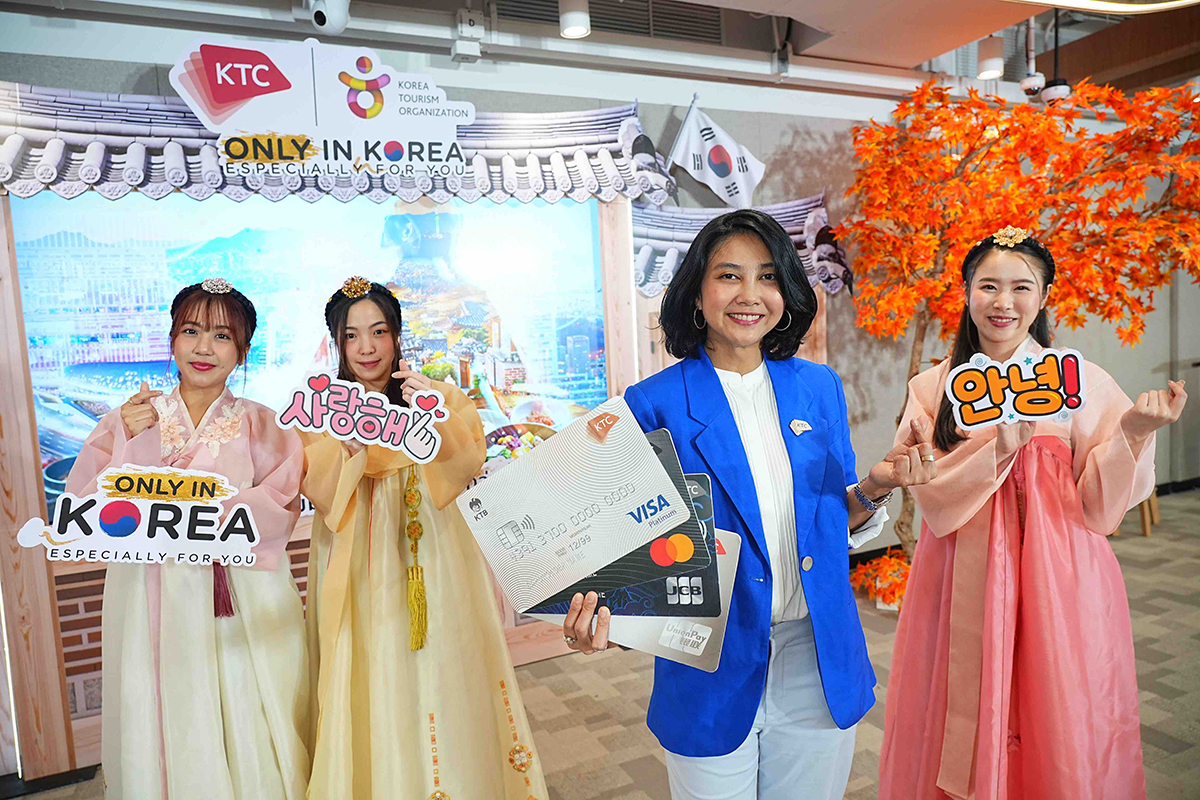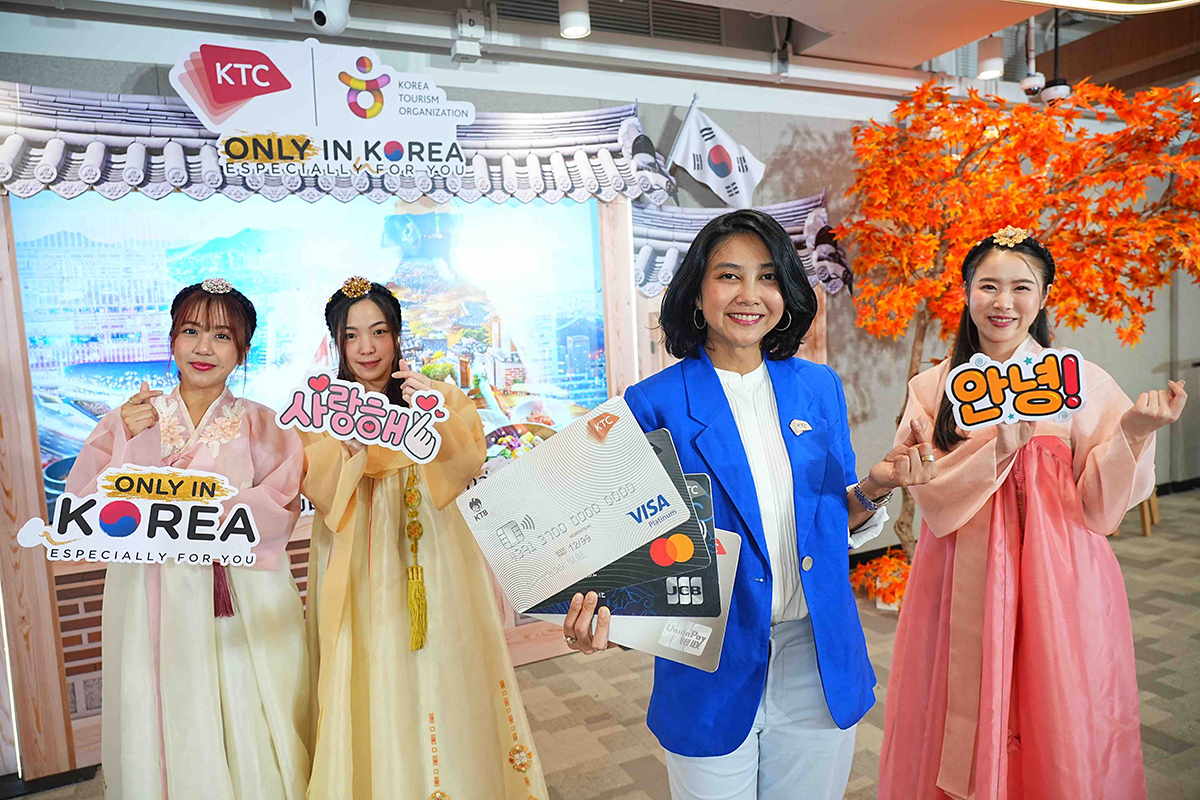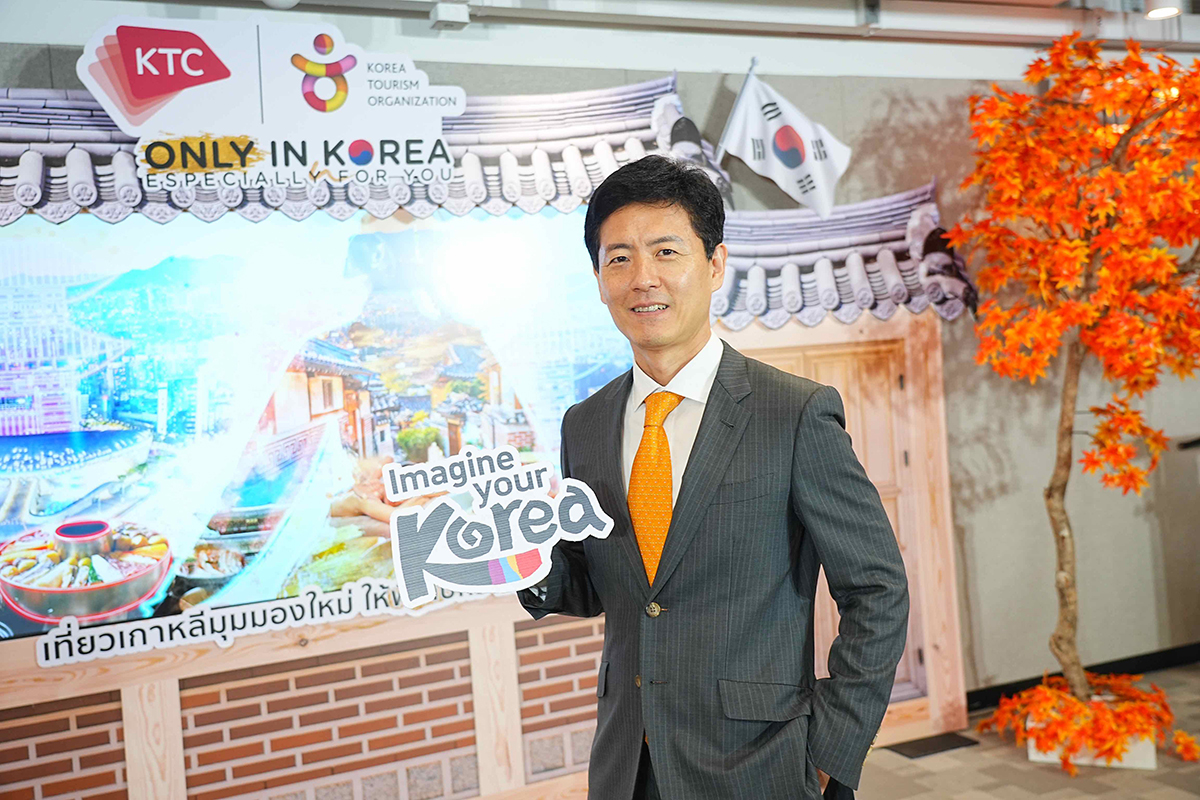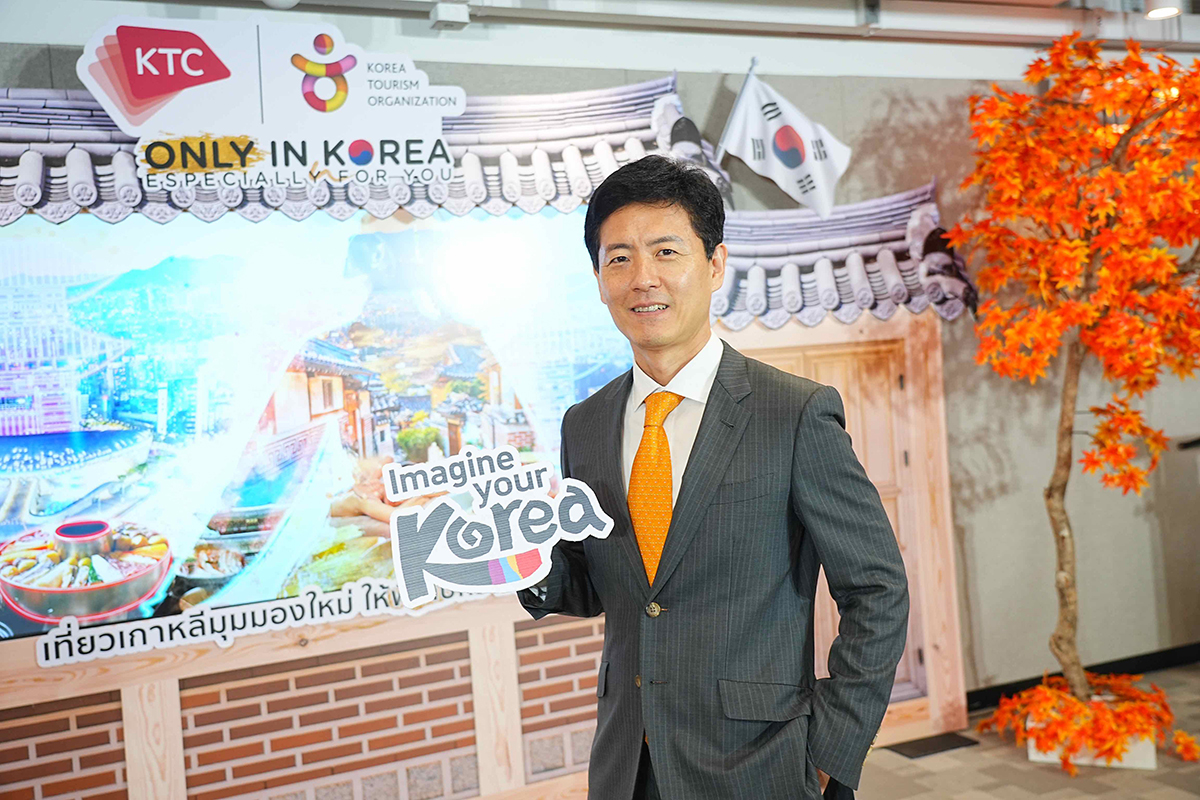 "KTC has partnered with Korea Tourism Organization (KTO) to organize tourism activities continuously for over 5 years. This year, we have teamed up to launch the 'Only in Korea, especially for you' campaign to promote and encourage cardmembers to plan more trips to Korea and enjoy privileges and special packages from leading airline partners including Asiana Airlines / Korean Air and Thai Airways as follows:
– Bookings via the airline website: a 1,500 baht discount from Asiana Airlines / 10% discount from Korean Air or bookings through KTC World Travel Service enjoy up to 3,000 baht discounts on all 3 Korean route airlines / get an extra 500 ROP miles with Thai Airways and extra baggage privilege with Korean Air.
– Flexible 3 days 2 nights travel package at Lotte Hotel & Resort and Lotte World tickets for 2 guests at a special rate with a discount of 1,000 baht / exclusive 5 days 3 nights Korea travel package offering new and exclusive perspectives during the most beautiful period of Korea this November at only 79,900 baht / enjoy 0% interest installments for up to 6 months.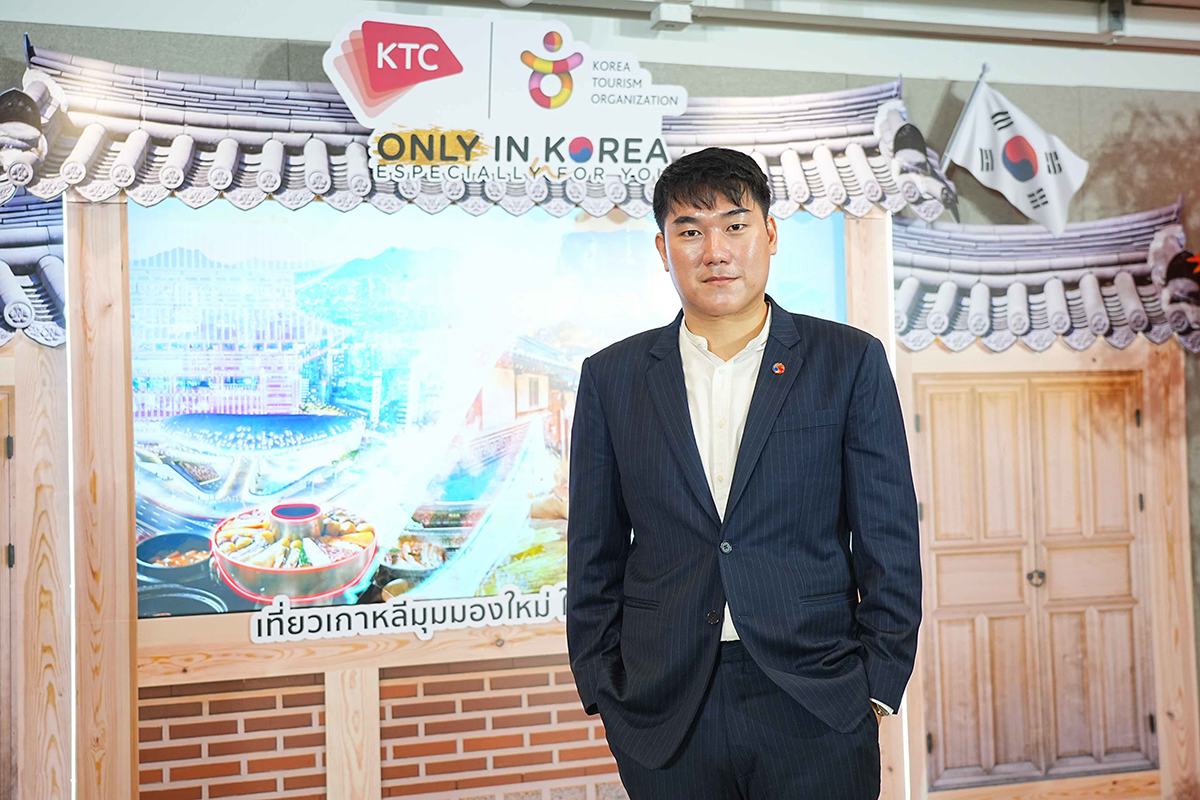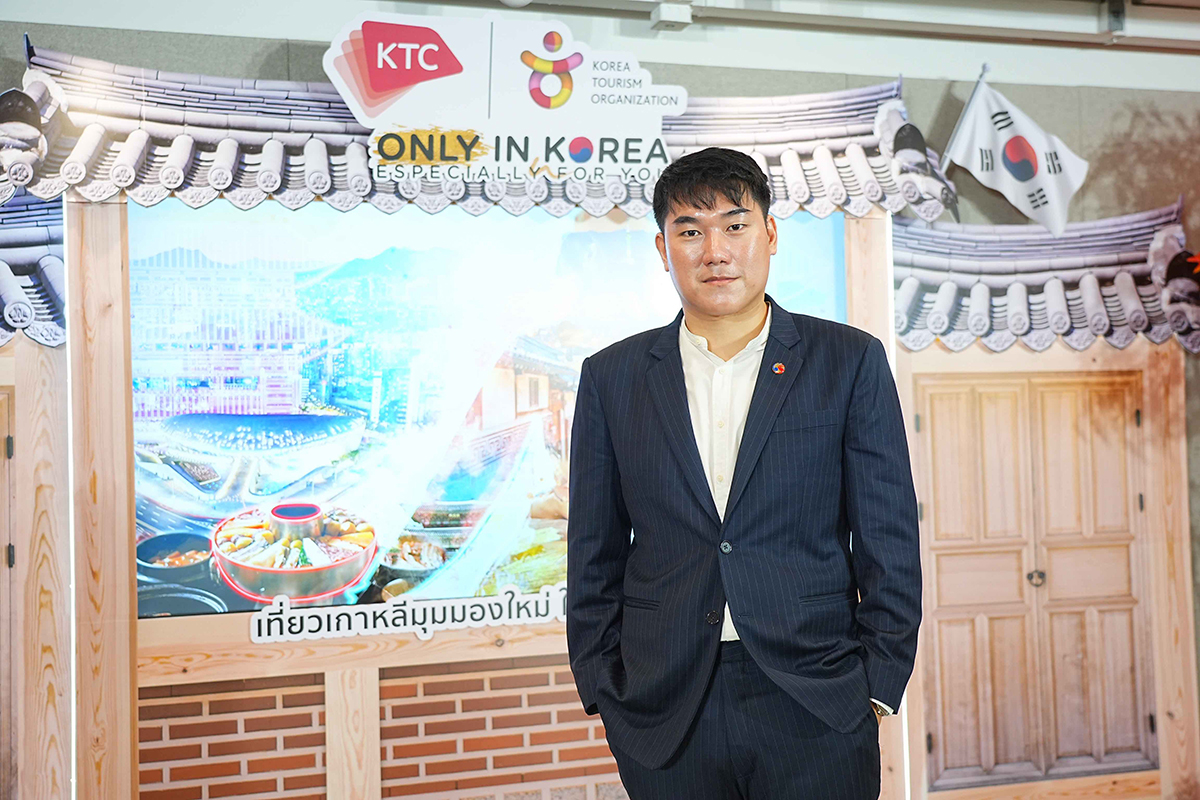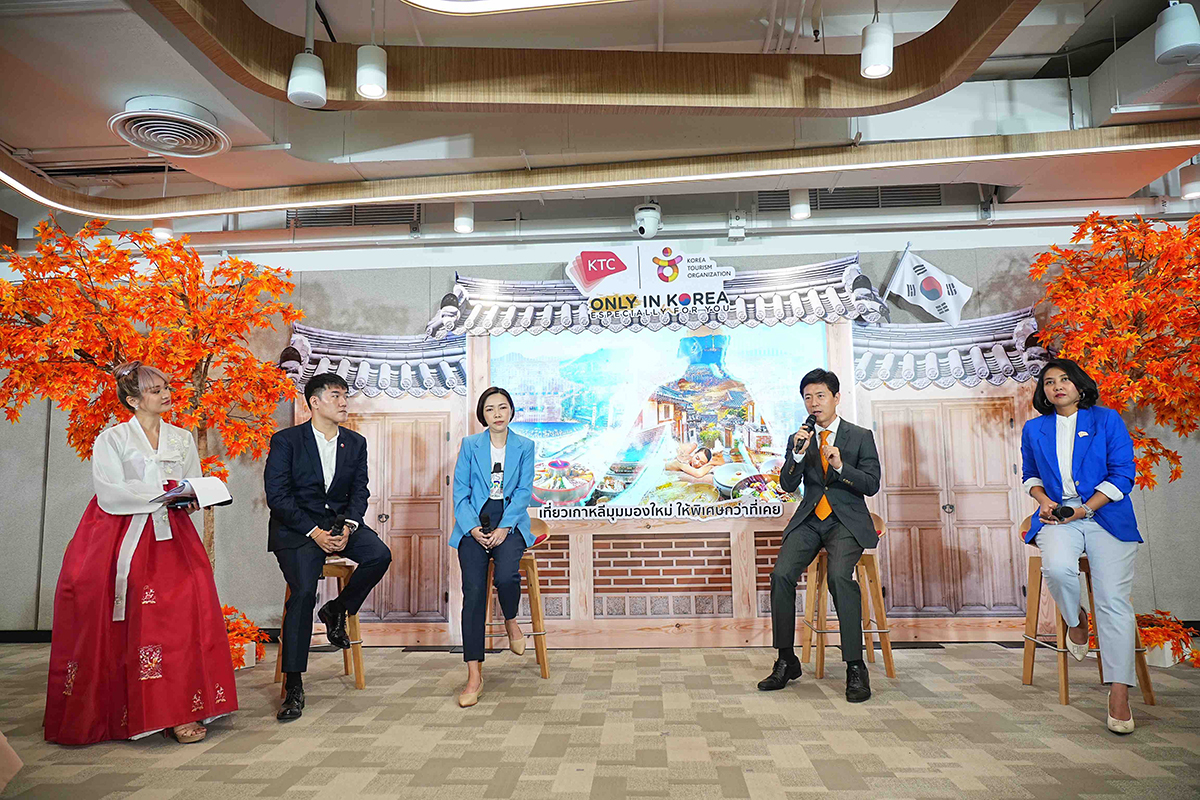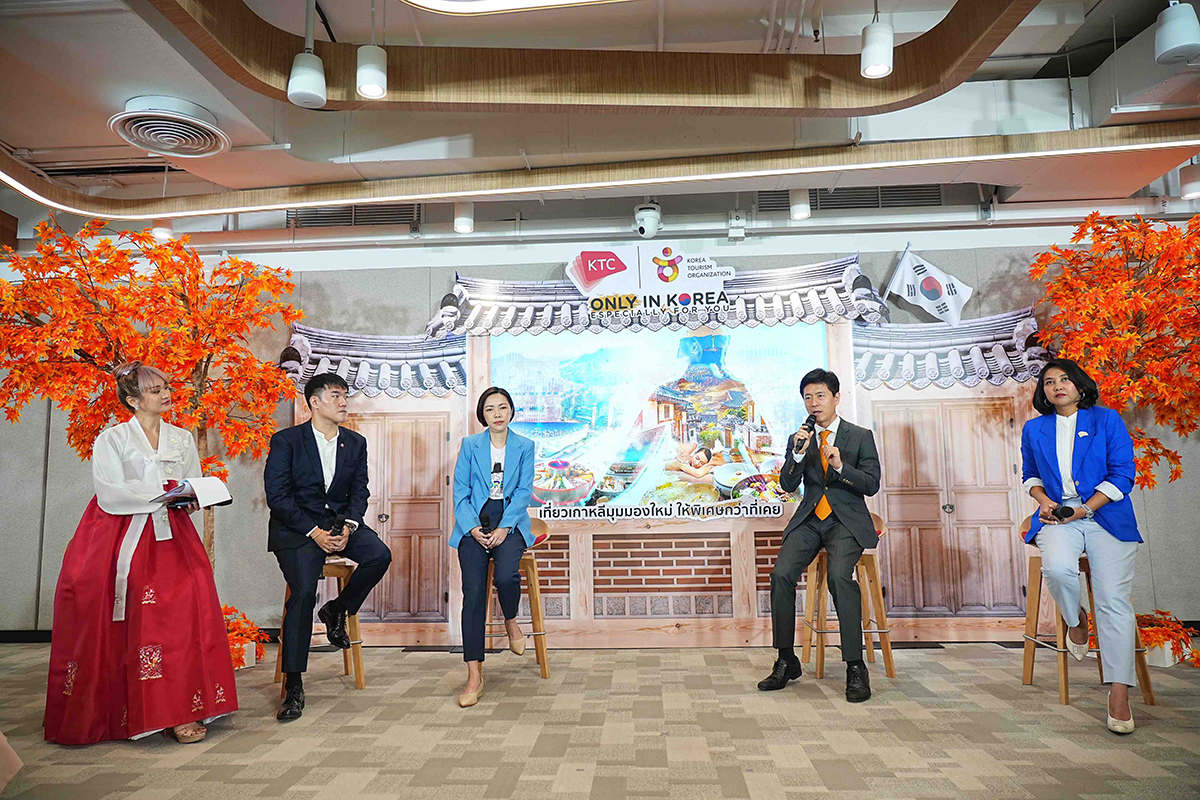 In addition, KTC credit cardmembers get chances to win "Only In Korea, Especially for You" to become 5 lucky couples to travel 5 days 3 nights and experience Korea in different ways (5 prizes and 2 people/prize) worth over 800,000 baht. Simply spend and become the top spender with a KTC card at participating stores such as KTC World Travel Service, leading department stores, and duty frees from 1 July to 31 August 2023. The campaign period is between 8 June to 15 December 2023. For more information and additional campaign activity details, visit www.ktc.co.th/VisitKorea2023."
Mr. Peerapat Deesatitkun, Owner of Jasonland Daen Kimchi Page, said, "Korean tourism for Thais has changed quite a bit from before the COVID-19 pandemic. An increasing number of tourists travel by themselves and focus on tourism that offers experience connectivity to absorb more of Korea, whether it's a cultural village or the local market popular amongst travelers. This also includes experiencing the science and wisdom of beauty from the best cosmetics infused with ingredients from legendary herbs such as ginseng. Moreover, today, tourists like to experience the natural wonderland of Korea by chilling out and living a slow life which can be done and visited in every season. The most wonderful part of this whole experience is, regardless of how many times you visit Korea, it will never be the same. You'll get to return to your country full of experiences, happiness, and satisfaction every time."
For more information, please contact KTC World Travel Service 02 123 5050 or visit www.ktcworld.co.th. To register for a KTC credit card, visit any "KTC TOUCH" branches nationwide or click the link: http://bit.ly/apply-ktc.