GUIDE TO SERENITY – Taiwan
GUIDE TO SERENITY - Taiwan
Epicurean FINE DINING DESTINATIONS Taiwan I N TAIPEI
Let's find out the paradise of gourmet in Taipei, all delightful dish is guaranteed to satisfy your taste!
A wonderful taste of Michelin-starred rate is a taste that worldwide people are looking for. Meet the cook of perfection in reinterpreting traditional Taiwanese cuisine, it'll absolutely hit upon your sense of food awakening! Raw restaurant invites you to catch a vibrant atmosphere, "where the food meets art" within a contemporary space of eye-catching sculptural wooden stones surfaces and unique design of floor-to-ceiling window. Moreover, the magical performance of dish from the chefs would be running a cast in front of your eyes, which it will definitely make you amazed!
Address: 301, Le Qun 3rd Road, Zhongshan, Taipei City, Taiwan
Tel: +8862 9667 30638
Opening Hours: Lunch 11.30 am. – 2.30 pm, Dinner 6.00 pm. – 10.00 pm. Closed on Monday & Tuesday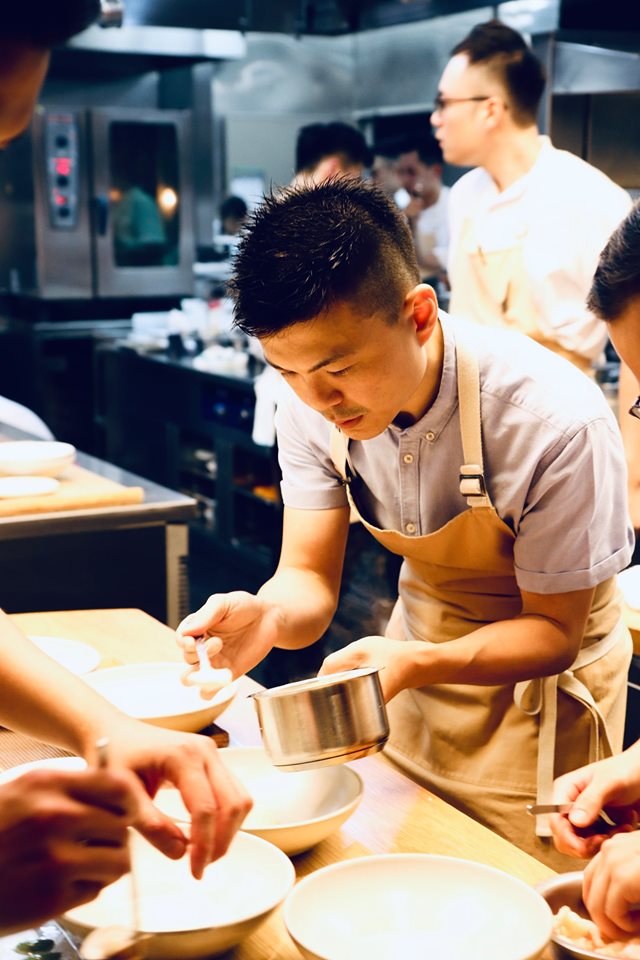 A chief is preparing a dish with his specialized skills to come out of the wonderful taste.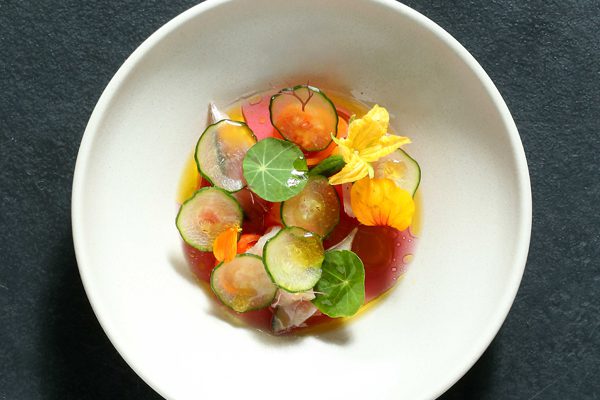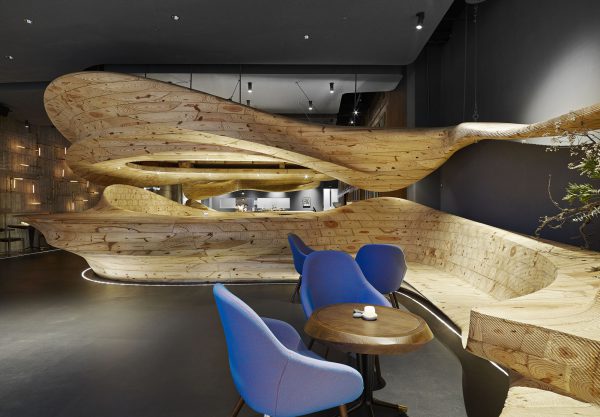 Another resplendent crown of Michelin Star is owned here. One represents the fantastic contemporary casual fine dining European restaurant, in a very wonderful way and full creativity on dish! MUME Restaurant is elaborately decorated in Nordic style, it's so inspired to enjoy the quality time of happy dish. Each dish you have is carefully crafted in taste, and beautifully presented. An exceptional combination of herbs to elevate a new level of taste sensations, so don't leave Taipei without trying this gem.
Address: 28, Siwei Road, Da'an, Taipei City, Taiwan
Opening Hours: Every day 6.00 pm. – 10.00 am.
Tel: +886 2 2700 0901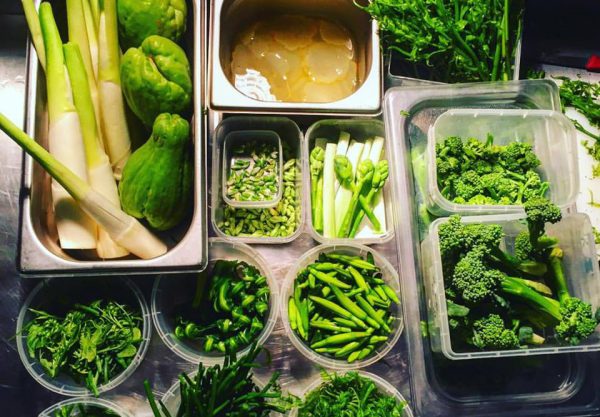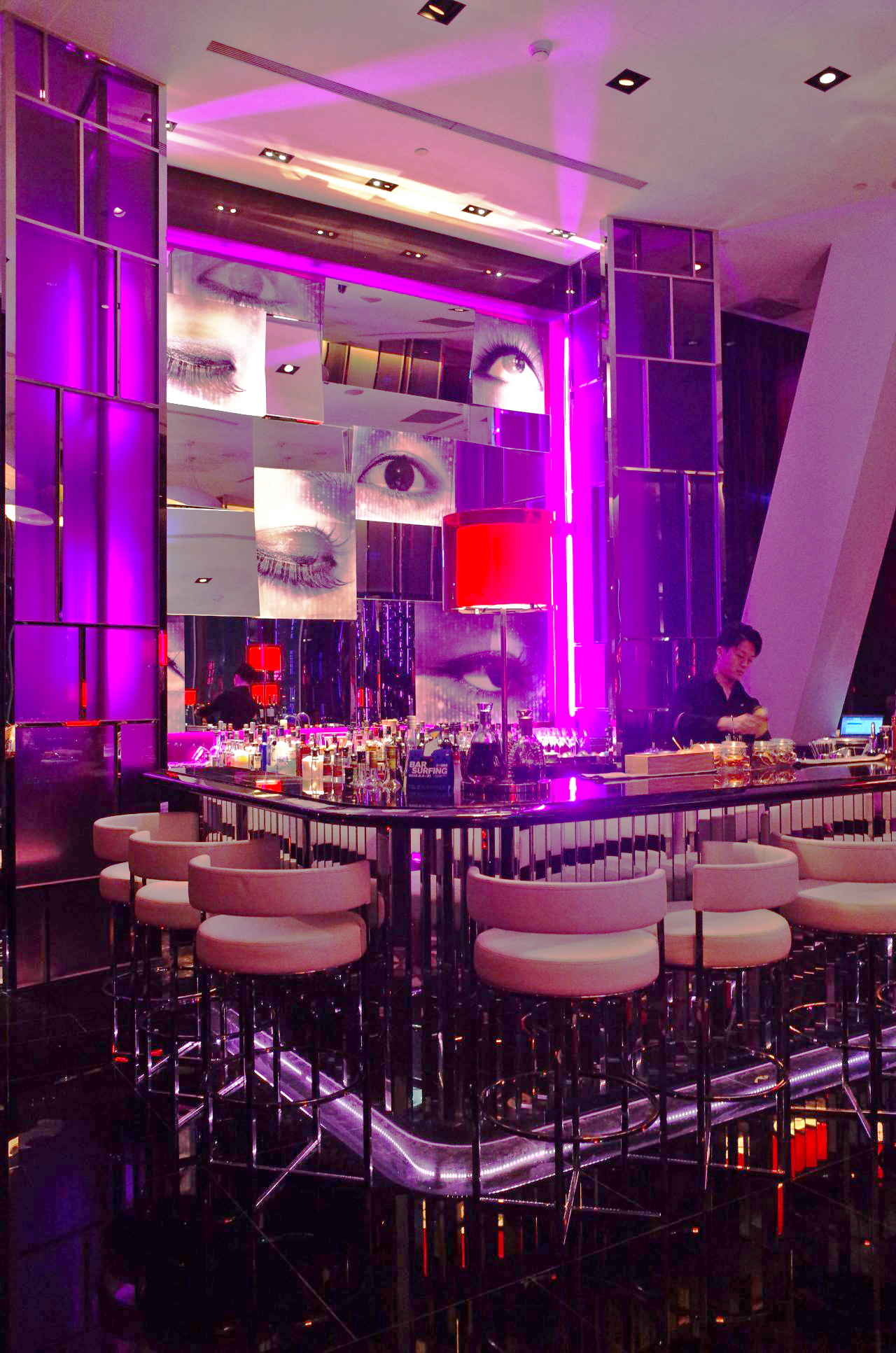 Revel in awesome Chinese fine dining experience while enjoying the panorama breathtaking Taipei on the high building. Elegant shade of purple decoration ideally blends with iconic architecture of Xinyi, it will lead the mind image the gourmet journey of great aliments with a wide array of epicurean spectrum of Nouvelle Cantonese cuisine or other best raw seafood materials and special ingredients combine, which passionately serve you at the finest taste with beautiful presentation of dishes. And for who loves to slip away from the crowd, Yen Chinese Restaurant provides five premium private rooms for the most peaceful indulgence.
Address: W Hotel 31st floor, 10 Zhongxiao East Road, Xinyi, Taipei, Taiwan
Opening Hours: Everyday 11.30 AM – 2.30 PM
Tel: +8862 7703 8887
Indulge in the finest time with the finest range of afternoon tea, the amazing traditional complementary European and Chinese teas and pastries. The jade Lounge, the high-class lounge and also a great place to experience the high pleasure afternoon tea. Flower elaborately decorated along the wall by British craftsmen brings its in unique interior design. Lots of perfect natural daylight adds the atmosphere livelier and more comfortable to joyously relax in the post meridiem.
Address: Mandarin Oriental, Taipei, 158 Dunhua North Road, Songshan, Taipei City, Taiwan
Tel: +8862 2715 6668
Opening Hours: every day 10.00 am. – 20.30 pm.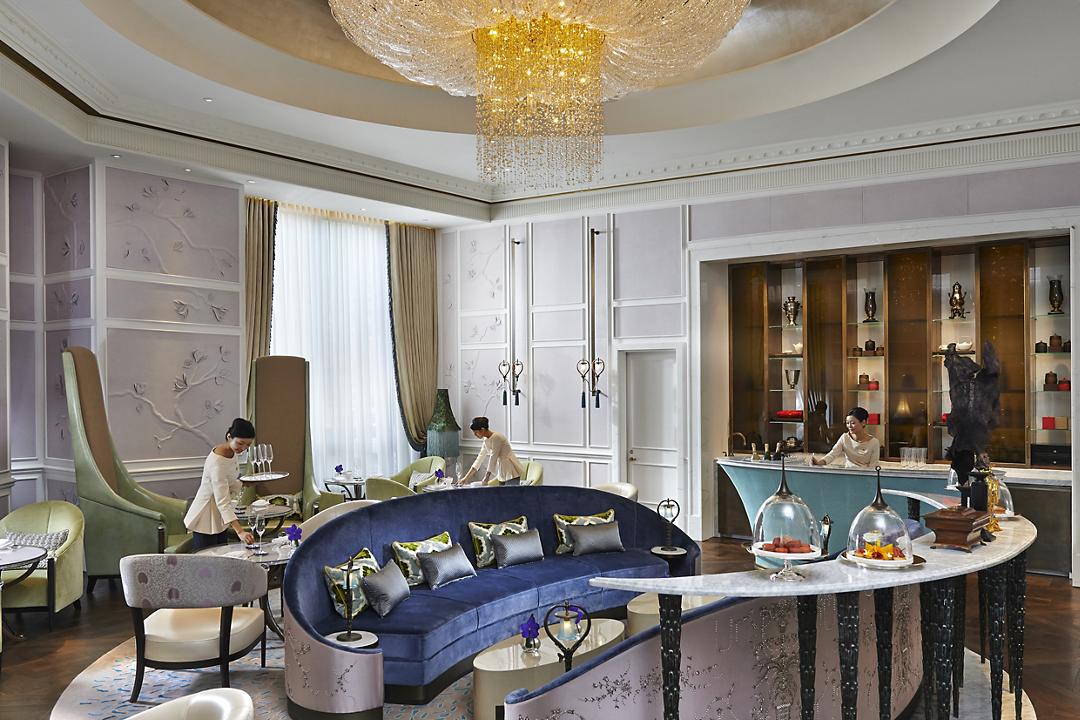 L'Atelier de Joël Robuchon Taipei
Find your premium class of your favorite aliments with L'Atelier de Joël Robuchon in the heart of Taipei metropolis. Let's touch a wonderful taste of Michelin-starred restaurant! Iconic red and black shade of decoration will magically fascinate your eyes! Recommend to sit at the counter to appreciate the convivial atmosphere at its fullest, there are 32 seats counter around a central kitchen. The premium classical French-reinvented gastronomy is a taste that your sense will remember the impressive feeling to Michelin Star! Let's break the rule of the deliciousness to the new one greater at L'Atelier de Joël Robuchon Taipei.
Address: 3F, 28, Songren Road, Xinyi, Taipei City, Taiwan
Tel: +886 2 8729 2626
Opening Hours: every day 10.30 am. – 10.00 pm.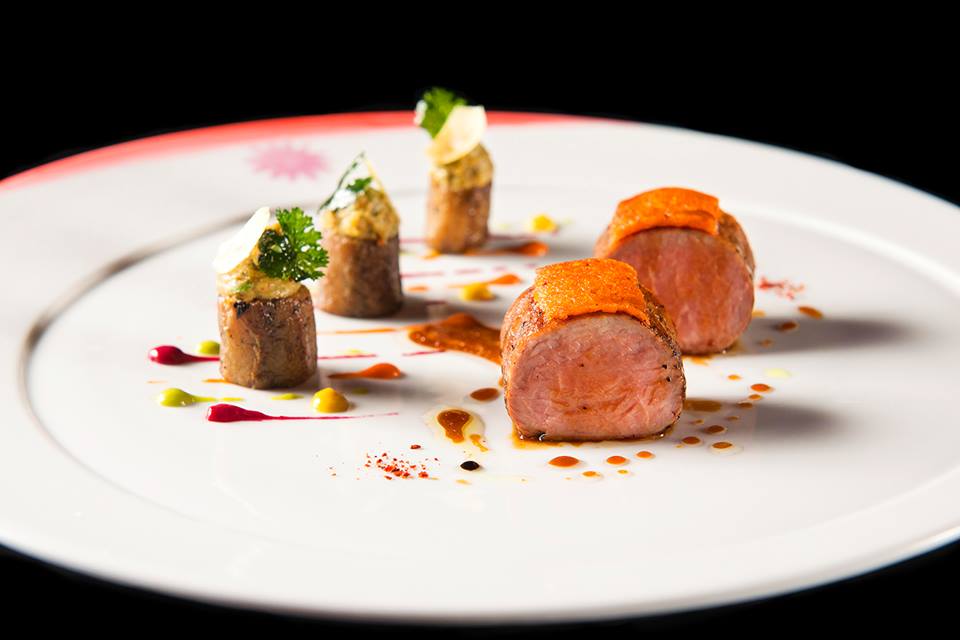 La Palais, the one and only restaurant that was awarded 3 Michelin Stars in Taipei after opening over 7 years. La Palais provides the finely traditional Cantonese banquet and superb Dim Sum. All material and ingredient are used at its best to come out the smoothest taste that you absolutely can't escape from the deliciousness of every menu served, especially the flamed duck. From the opulent décor to the ambience is so noteworthy, the elegantly decorative stuffs are beautifully applied with cultural and traditional vintage pieces displayed. Service and manner of staff are very pleasant and hospitable to run your orders.
Address: Palais de chine hotel 3, Section 1, Chengde Road, Taipei, Taiwan
Tel: +886-2-2181-9999
Opening Hours: every day: lunch 11.30 am. – 2.30 pm., Dinner 5.30 pm. – 9.30 pm.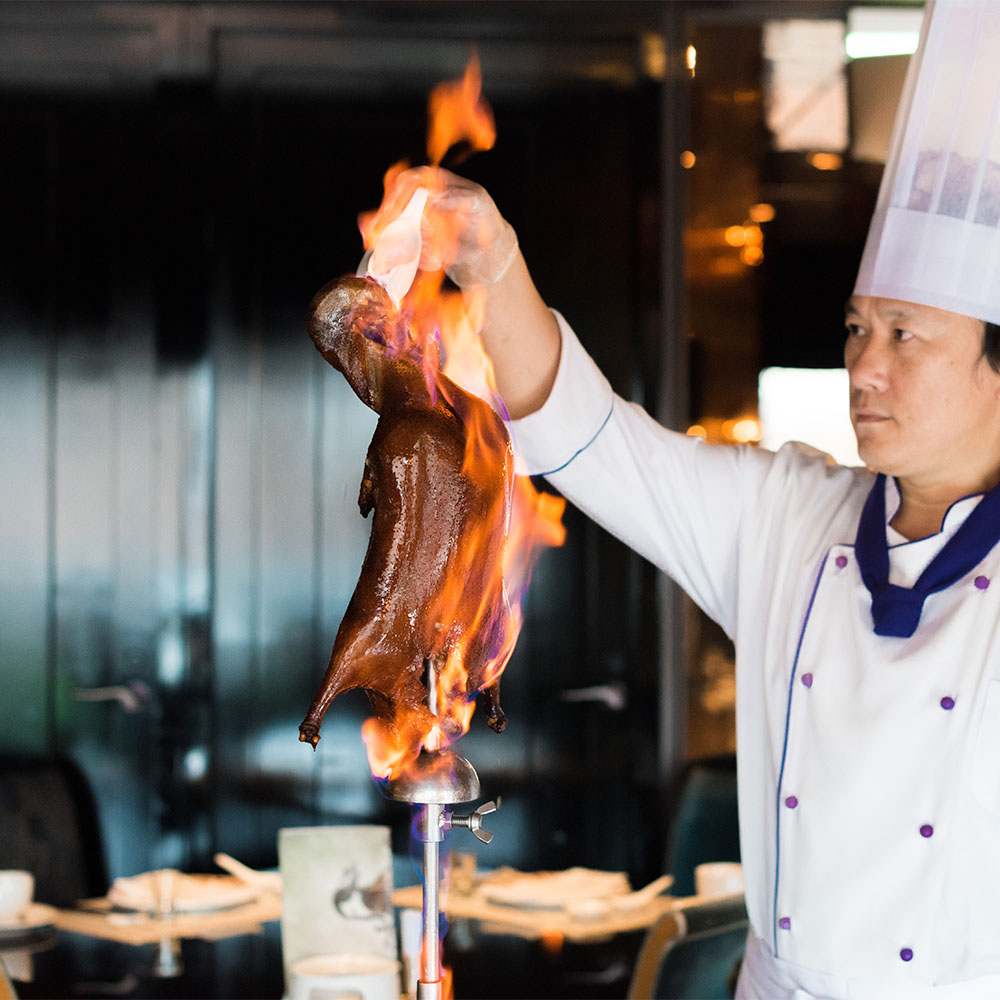 The original gourmet recipe with the ultimately classic Taiwanese taste serves to the guest's favorite. Mountain and Sea House located surrounded by natural mountains and also a peek of the sea. For people who love healthy food, the restaurant provides the freshest and seasonal organic vegetable which are well planted by the restaurant, and guaranteed in the good benefit you'll have. Mountain Sea House combines modern-traditional cuisines twist to discover the artfully presented dish at its ultimate taste. Deboned chicken braised in pork tripe, which takes six hours to prepare, is highly recommended.
Address: 94, Section 2, Ren'ai Road, Zhongzheng, Taipei City, Taiwan
Tel: +886 2 2351 3345
Opening Hours: every day: lunch 11.30 am. – 2.30 pm., Dinner 5.30 pm. – 10.00 pm.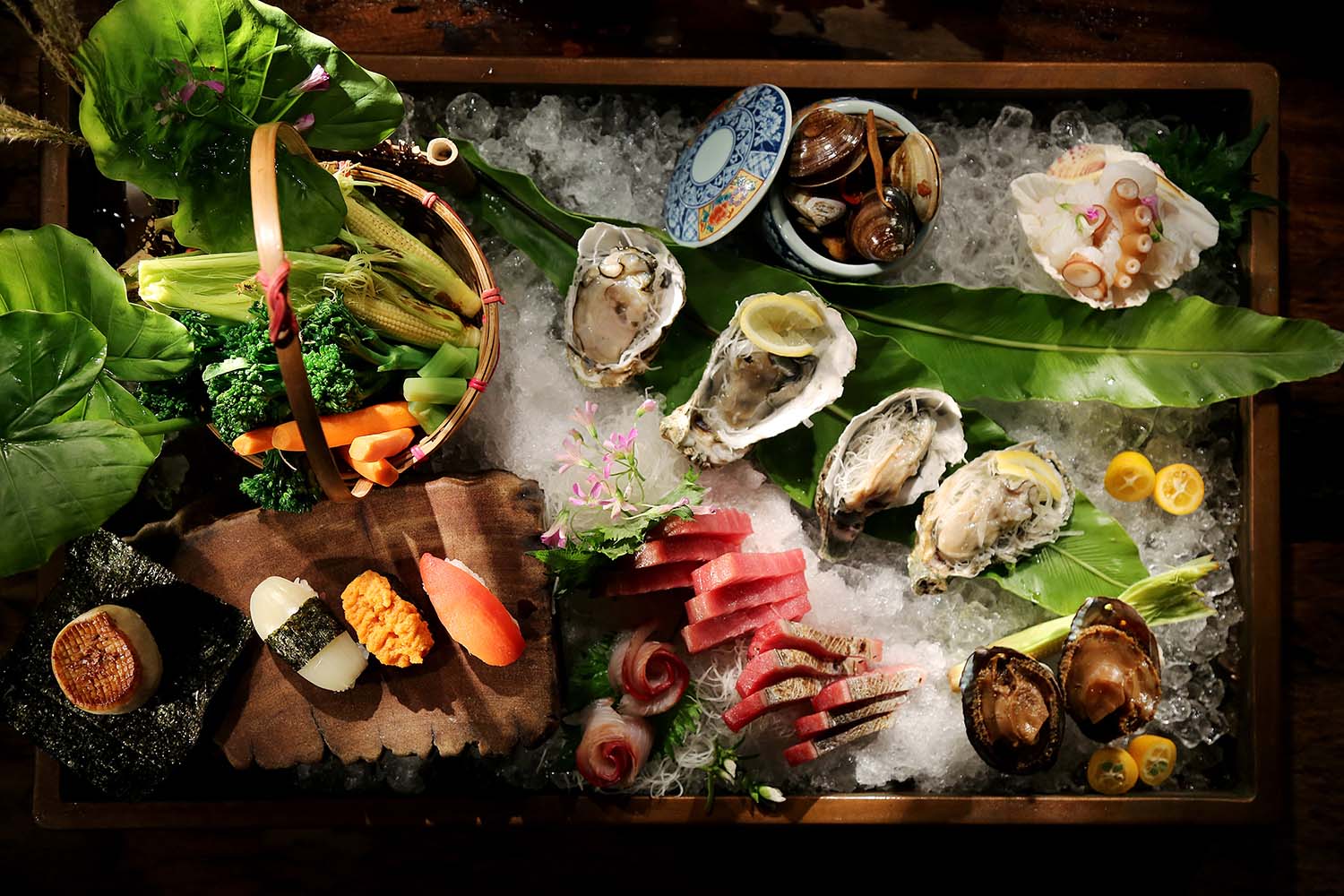 Renowned lavish Chinese restaurant that was received the rate of Michelin Star! By the Michelin Guide Taipei for the second consecutive year in 2019. Pick Ya Ge to remember the memorable experience in Taipei with an authentic Chinese flavor that your sensation of food will fall in with! All menu is perfectly crafted with the finest and freshest ingredients and creatively prepared by the seasoned experience of Chef Tse Man and his culinary team. A refined and exquisite dining experience would most satisfy your taste if there is a fine selected list of wine and tea served alongside.
Address: Ya Ge, 158 Dunhua North Road, Taipei City, Taiwan
Tel: +886 2 2715 6668
Opening Hours: every day: lunch 12.00 pm. – 2.30 pm., Dinner 6.00 pm. – 10.00 pm.