Taipei A Joyful Trip
" Life is journey!"
Every trip we take creates memories we can look back to and we get to learn new lifestyle, culture, and tradition of each of our destination every time we travel.
This edition of NOW Travel Asia will take you to a charming city not so far from Thailand, yet full of interesting stories to tell. Taiwan, or what the Portuguese used to call "Formosa", is known for its natural beauty, and within the island is a charismatic city and the capital city of Taiwan – Taipei. Since the city is easily accessible via air travel, Taipei welcomes millions of travelers each year. Direct flights are available from Bangkok, and major cities in Asia, to one of the two international airports in Taipei – Taoyuan International Airport and Songshan International Airport. Personally, I prefer Taoyuan International Airport because it's closer to commercial districts where 5 star hotels, large shopping malls, and stylish restaurants are.
Where to See
Taipei 101 is not the only landmark attraction of the city. Travelers come from around Asia to worship Buddhist and Chinese deities at the oldest temple in Taiwan, Longshan Temple. Despite modern technology seamlessly blend into Taiwanese lifestyle, Hsing Tian Kong Temple reflects the spiritual beliefs of the local through traditional evil banishing ceremonies performed at the temple. Any trip would be more fun if you know some background of the city. A half day visit to National Dr. Sun Yat-sen Memorial Hall, Formosa Museum and The nearby Gugong Museum will strengthen your knowledge on the history of Taiwan, as well as its culture, art, and 11 native tribes on the island.

Buy a mobile phone sim card with affordable internet package at the airport as it'll be harder to find in the city.
Where to Stay
If you are not sure where to stay, Caesar Park Taipei is a luxury recommendation that comes equipped with world-class services, well-appointed rooms, and stateof-art facilities guaranteed by overwhelmingly positive independent reviews. The hotel is located in the famous Zhongzheng district, just 5 minutes to Taipei Futai Street Mansion, National Taiwan Museum and Shin Kong Life Tower, making it a great home base to explore Taipei. The rooms and suites are designed to be a home away from home with cozy modern décor and a complete list of amenities for a comfortable stay, including large LED TV, wireless internet, and a coffee machine. Downstairs, Checker and Dynasty restaurants serve variety of international and Chinese cuisines that easily satisfy any foodie. Taipei was once home of the tallest building in the world before Burj Khalifa took the crowd away from Taipei 101. The majestic Taipei 101 houses a high-end shopping mall, company offices, restaurants, and the highest scenic point in the city where some of the most spectacular bird-eye sceneries are captured, and if you stay in a connecting hotel you can swiftly make your way to Taipei 101 via connecting bridges.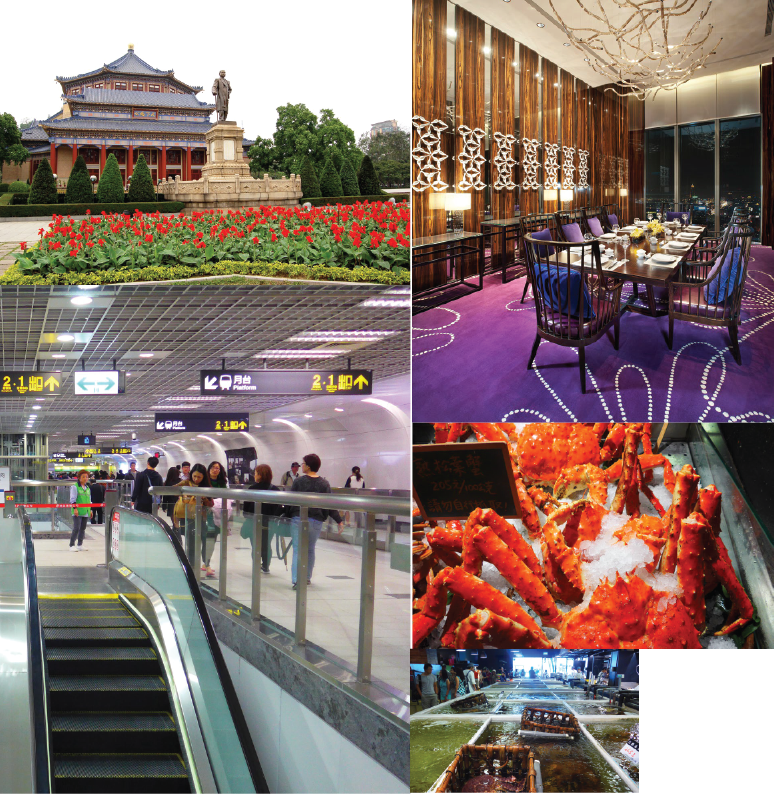 Where to Eat
If food is your interest, make sure you visit Taipei fish Market, the largest fish and fresh food market in Taipei. The market is zoned into 10 sections where you can basically find anything from fresh meat, vegetables, fruits to local delicacies.
Another recommended restaurant which is grantee by Michelin star award "Yen Chinese Restaurant" located on 13th floor of W hotel. Serving modern Chinese foods but still keep original flavor and fresh material. Luxury decorate by using purple color and has private zone for couple as well, if look around can see the view around of Taipei. The signature's dish that should not miss is Deep Fried Rice Puff in Superior Braised Lobster .

Spring (March to April) is the best season to visit Taiwan. Temperature during the day stays at a comfortable 19-20 oC.
Another popular attraction in Taipei is the Shilin Night Market. The biggest night market in Taipei is a great place to discover local food and shops. Just take the red subway route to Jiantan station and the market is just 300 meters away from exit 1.