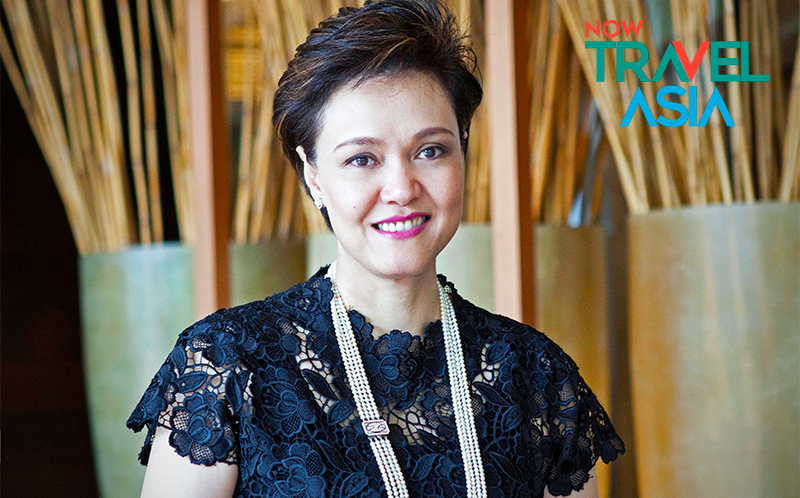 SUPHAJEE SUTHUMPUN – GROUP CEO DUSIT INTERNATIONAL
Dusit International has been in the forefront of the world hospitality scene with its renowned Thai hospitality and unique Thaiinspired concept. NOW Travel Asia is delighted to bring you the keys to the company's success, the upcoming travel trends, and Dusit's future plans from the perspective of Ms. Suphajee, the Group CEO of Dusit International.
SUPHAJEE SUTHUMPUN - GROUP CEO DUSIT INTERNATIONAL
How long have you been at Dusit International and what made you join the company?
I first joined Dusit in October 2015 on the Board of Directors, and then became the company's Group Chief Executive Officer in January 2016. While my background is in technology, I share the same passion as Dusit's founding family to uniquely deliver Thai-inspired, gracious hospitality to the world. I also strongly believe in promoting education, which is a key component of Dusit's operations.
So to be given an opportunity to take on a role which is perfectly aligned with my passions, for such a renowned company, is truly an honour. And I am delighted to be here.
Dusit International is one of the first Leading Thai Hotel Chains. Please tell us the clear concept of the company and what are the strengths?
As a hospitality company, Dusit is unique. Founded in 1948 by Honorary Chairperson Thanpuying Chanut Piyaoui, whose first hotel was the Princess on Bangkok's Charoenkrung Road, the company has since gone on to establish a presence in key markets across the globe and is one of only a few Thai-owned hospitality brands to have a multinational presence.
The secret to our success is our gracious, Thai-inspired hospitality, which includes thoughtful, personalised service delivered with care, warmth and respect at every Dusit property worldwide.
The wording in our company vision – Proud of our Thai heritage, uniquely delivering gracious hospitality to the world – is very important as it gives us the flexibility to create distinctive experiences that blend the best of local and Thai hospitality customs in each destination.
We have four core brands which cover midscale through to luxury segments (Dusit Thani, dusitD2, Dusit Princess, and Dusit Devarana), and we recently introduced ASAI Hotels, an offshoot affordable lifestyle brand designed to link millennial-minded travellers with authentic local experiences in vibrant destinations worldwide.
We also operate Dusit Residences, the signature Devarana Spa, and have a fast-growing hospitality education division.
The latter, established in 1993, comprises Dusit Thani College, which offers vocational and postgraduate hospitality degrees at campuses in Bangkok and Pattaya; and Le Cordon Bleu Dusit Culinary School, which will celebrate its 11th anniversary this July.
This August, we will open the pioneering Dusit Hospitality Management College, a unique fully integrated hospitality school and dusitD2 hotel in Manila, Philippines.
What are the company's future plans in Thailand & Overseas for the decade ahead?
Following a three-pronged strategy for sustainable and profitable growth – which includes balance, expansion, and diversification – we aim to have more than 14,000 keys in operation (basically double our current portfolio) across more than 20 countries by 2021. And we will, of course, continue to build on this as we expand our operations worldwide.
Over the next decade, we also plan to augment our core operations by expanding our lines of business in related industries. A good example is our recent strategic investment in NR Instant Produce Co., Ltd., (NRIP), a renowned producer and exporter of ready to cook, ready meals, seasoning powders, dipping sauces, drinks and juices. With time, we hope to create a partnership with NRIP to develop a line of Dusit-branded, premium products for local and international consumer markets.
Following the opening of Dusit Hospitality Management College in Manila, our first college in the Philippines, we plan to expand our hospitality education in other key locations worldwide.
We also plan to introduce standalone versions of our popular signature restaurants.
Perhaps the best example of our long-term vision for the company can be seen with the redevelopment of our flagship property, Dusit Thani Bangkok, which will open alongside a USD 1.1 billion landmark mixed-use project being developed in partnership with Central Pattana PLC.
Designed to mirror the same vision Thanpuying Chanut had when she first opened the property some 48 years ago, the new hotel is destined to become a new landmark, for a new era of tourism, which benefits the community and city as a whole.
Not only will we embrace a green concept which reflects the property's prime location opposite Lumpini Park, but we will also create direct links to both the MRT and BTS mass transit rail systems, alleviate traffic in the area by providing new infrastructure, and considerately implement the latest technology to enhance, not detract from, our renowned human touch.
The hotel as it stands will hold its last day of operations on 5 January 2019. The new hotel is expected to open in 2022.
Travel Trends in Asia and The World in your own view and how you plan to manage with these trends?
With the ASEAN Economic Community (AEC), established in 2015, facilitating a rapid rise in the middle class across the region, more young travellers now have more disposable income for travel, so we are confident that intra-ASEAN tourism will only continue to grow.
We have responded by introducing our first hotels in Vietnam (Dusit Princess Moonrise Beach Resort, Phu Quoc, now open), Singapore (Dusit Thani Laguna Singapore, opening Q1 2019), and Myanmar (under the ASAI brand, opening TBA), and by expanding our operations in the Philippines, where we currently operate one hotel and now have six in the pipeline.
In line with the rapid rise of travel in China, where we currently operate five hotels, we have signed agreements for 27 more properties. Four of these are slated to open before the end of the year.
And in India, whose outbound travel market is predicted to reach a staggering 50 million people by 2020, we recently opened a Global Sales Office so we could actively promote our international hotels to the market.
To respond to the global rise in millennial-minded travellers, we have introduced our new offshoot brand, ASAI Hotels, which currently has five hotels in the pipeline across Thailand, Philippines, and Myanmar.
And to respond to the rise of online disrupters such as Airbnb, we have invested in Favstay – a Thai hospitality startup offering condos and villas for rent in Thailand's top destinations – so we can enhance our knowledge in this area.
To keep up to date with changes in technology, we are revamping our systems to improve online booking and enhance operational efficiency – without losing our distinctive human touch, of course.
And we are continuously looking at ways to add value above and beyond the typical guest experience – such as introducing our new online portal, dusitjourney.com, which provides engaging and useful information about the best things to see and do wherever we have a hotel or resort. This can be accessed via the website, or via the official Dusit App.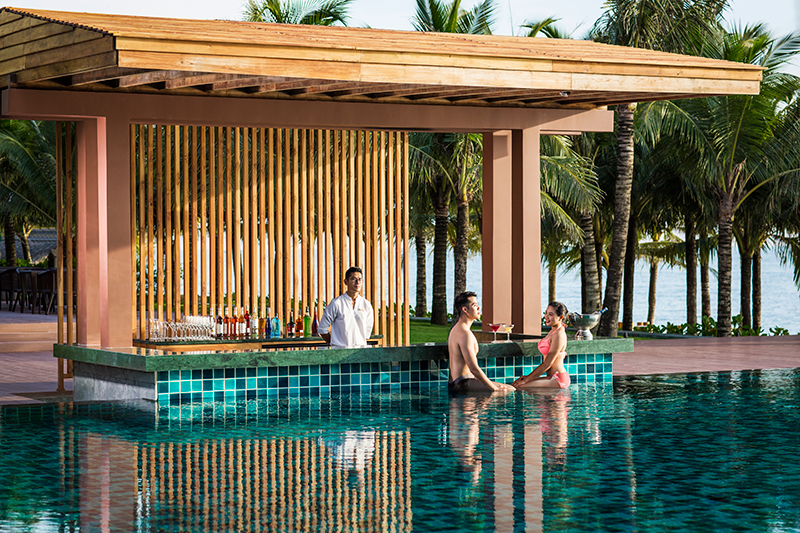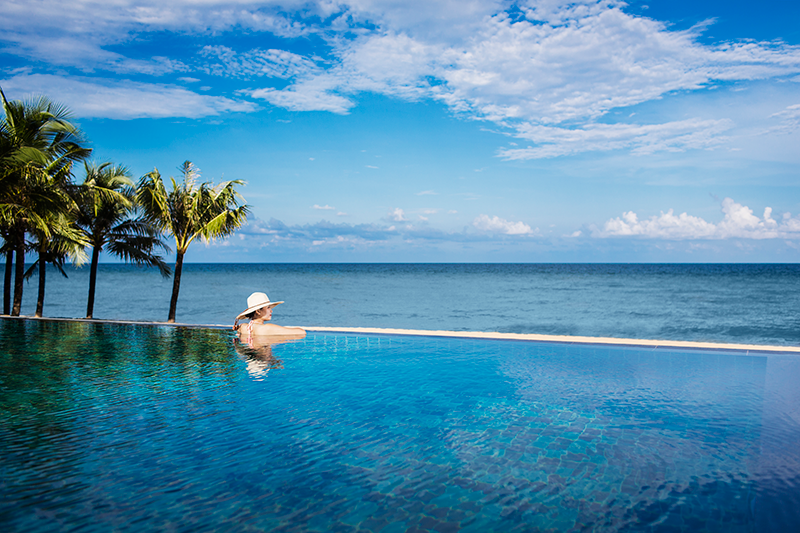 Your favourite places or countries when you take vacations?
While I love travelling and experiencing many different countries and cultures, my favourite place to take a vacation is my family's holiday home in Hua Hin. This seaside city in Prachuap Khiri Khan province, only a few hours outside of Bangkok, has a lovely relaxed atmosphere and is home to beautiful beaches, splendid golf courses, lively markets, exciting water parks, breathtaking sunsets, and some of the best seafood in Thailand. It's also home to our very own Dusit Thani Hua Hin Resort (which is also a great place to stay, of course).