Welcome Back to "Charming Chiang Mai"
Welcome Back to "Charming Chiang Mai"
Chiang Mai reopens for travel! In response to the reopening of Thailand, the high season is looking bright and active. Pack your bag for the chilling winter breeze and the charming atmosphere everyone long for. Update the top destinations to see, eat, rest, shop, and enjoy the winter in this fascinating city!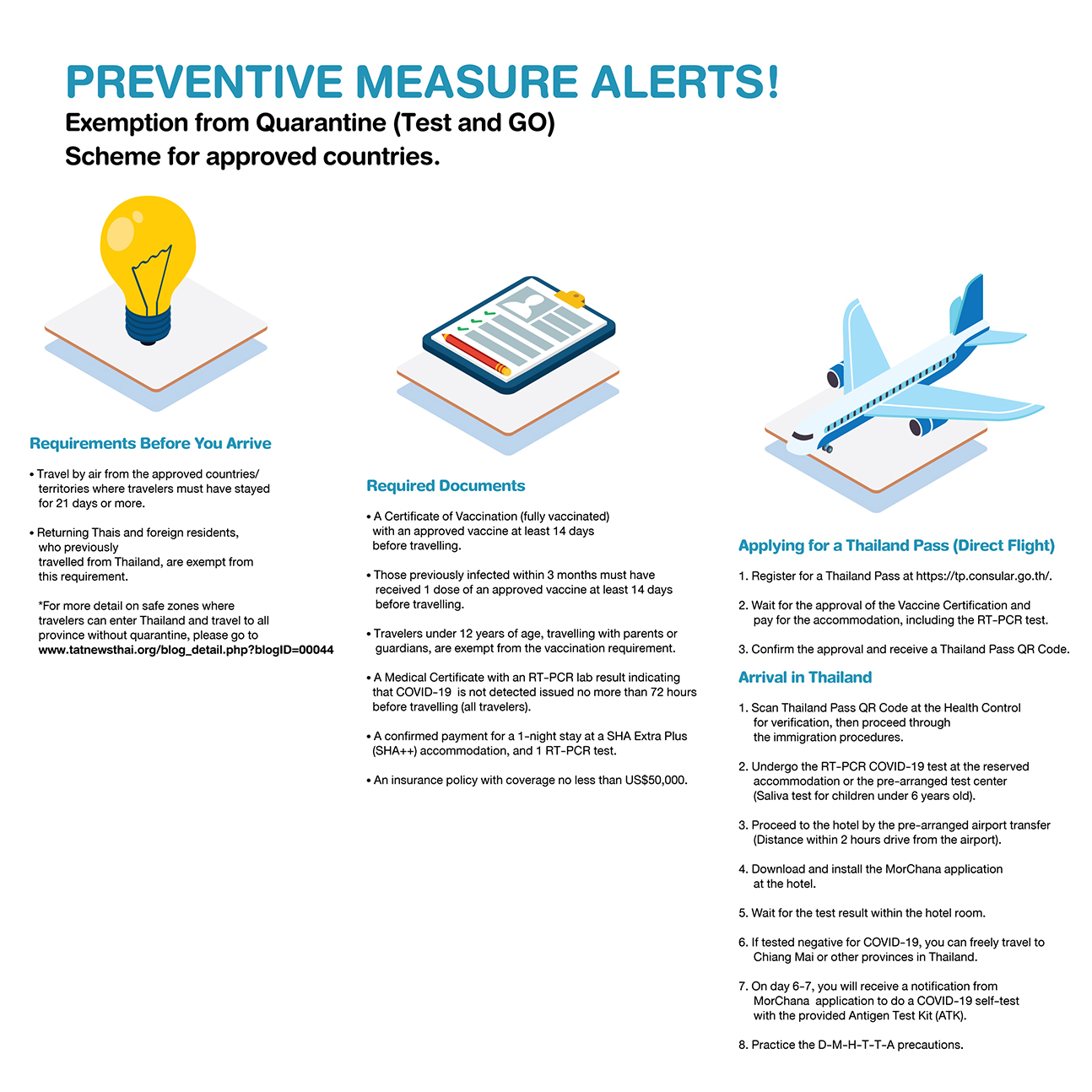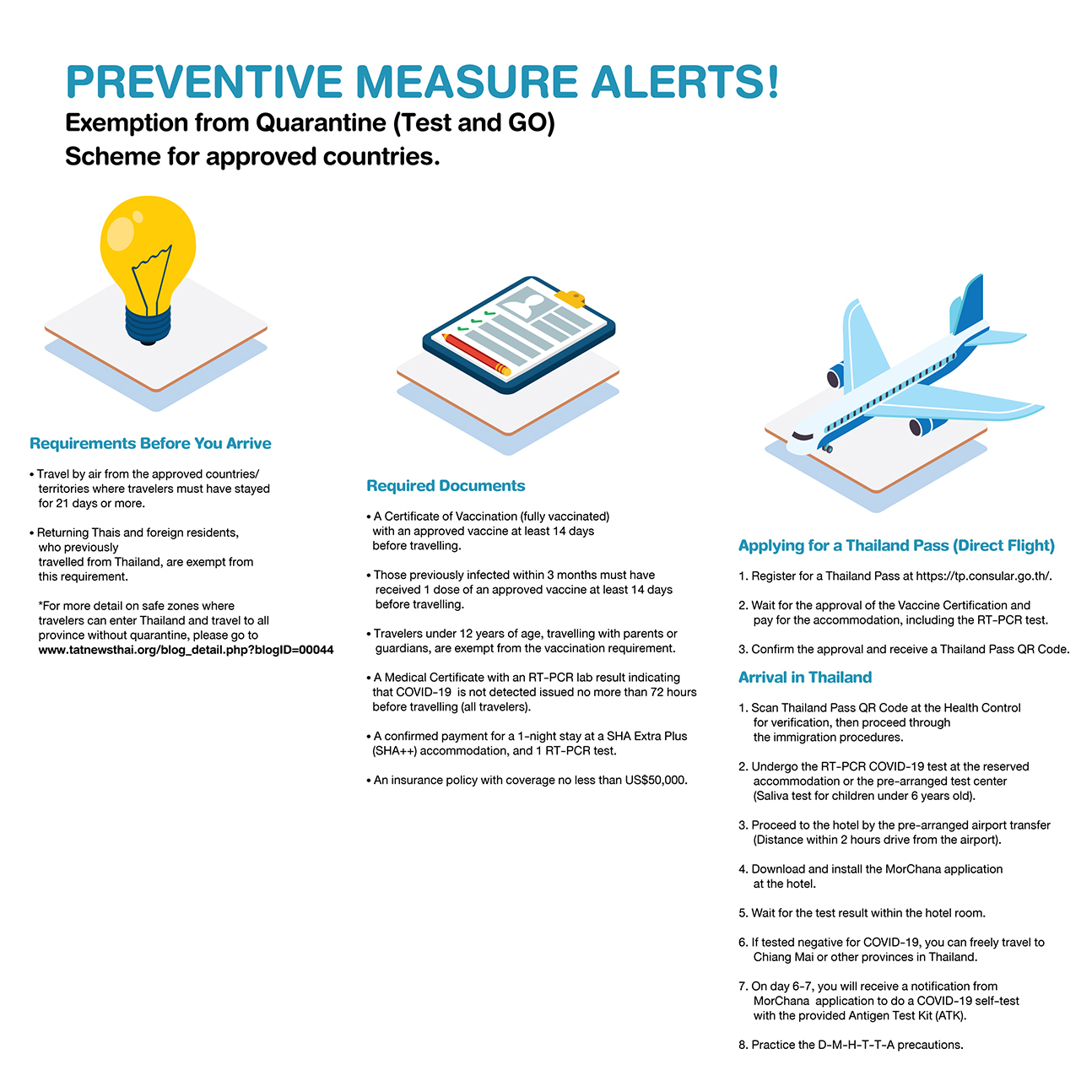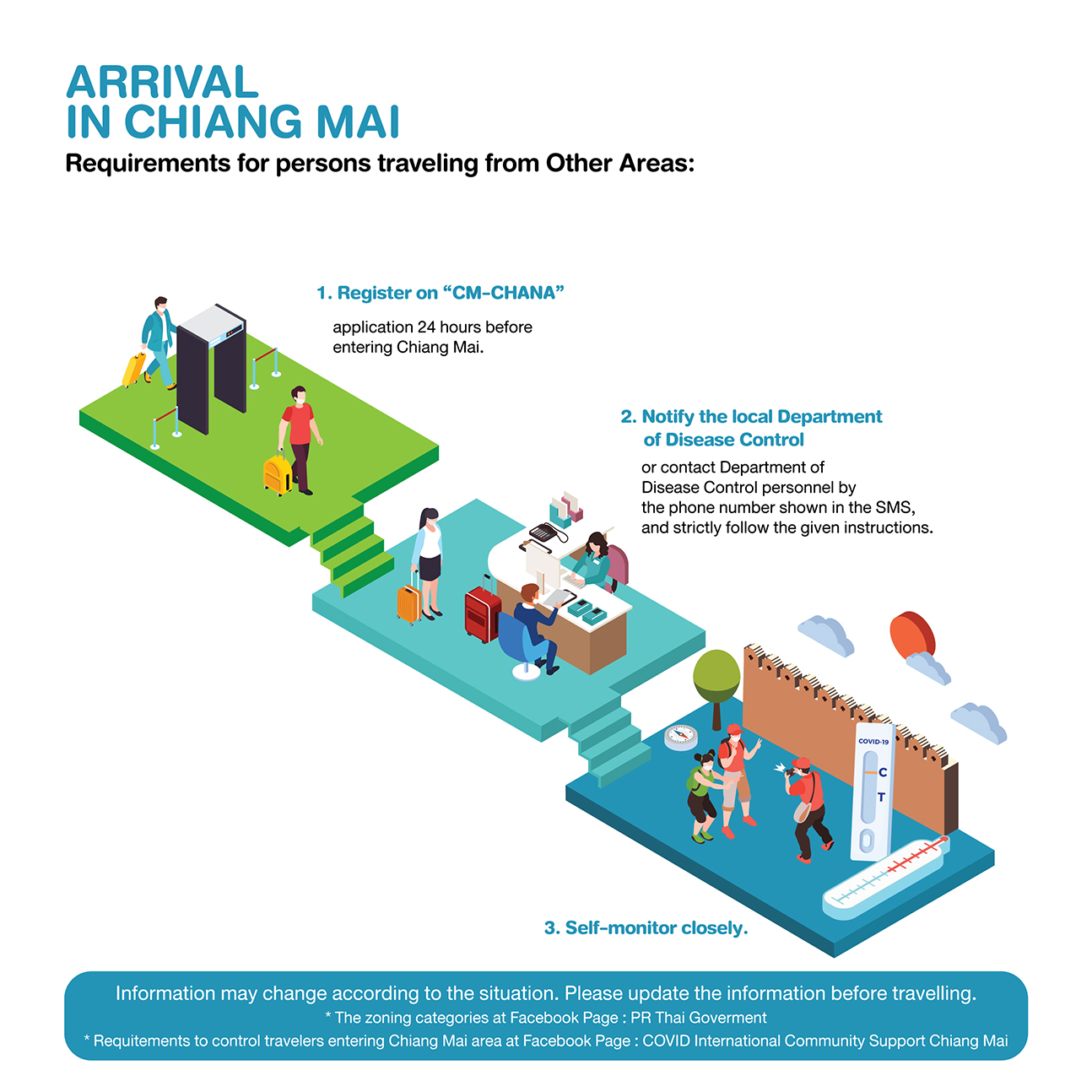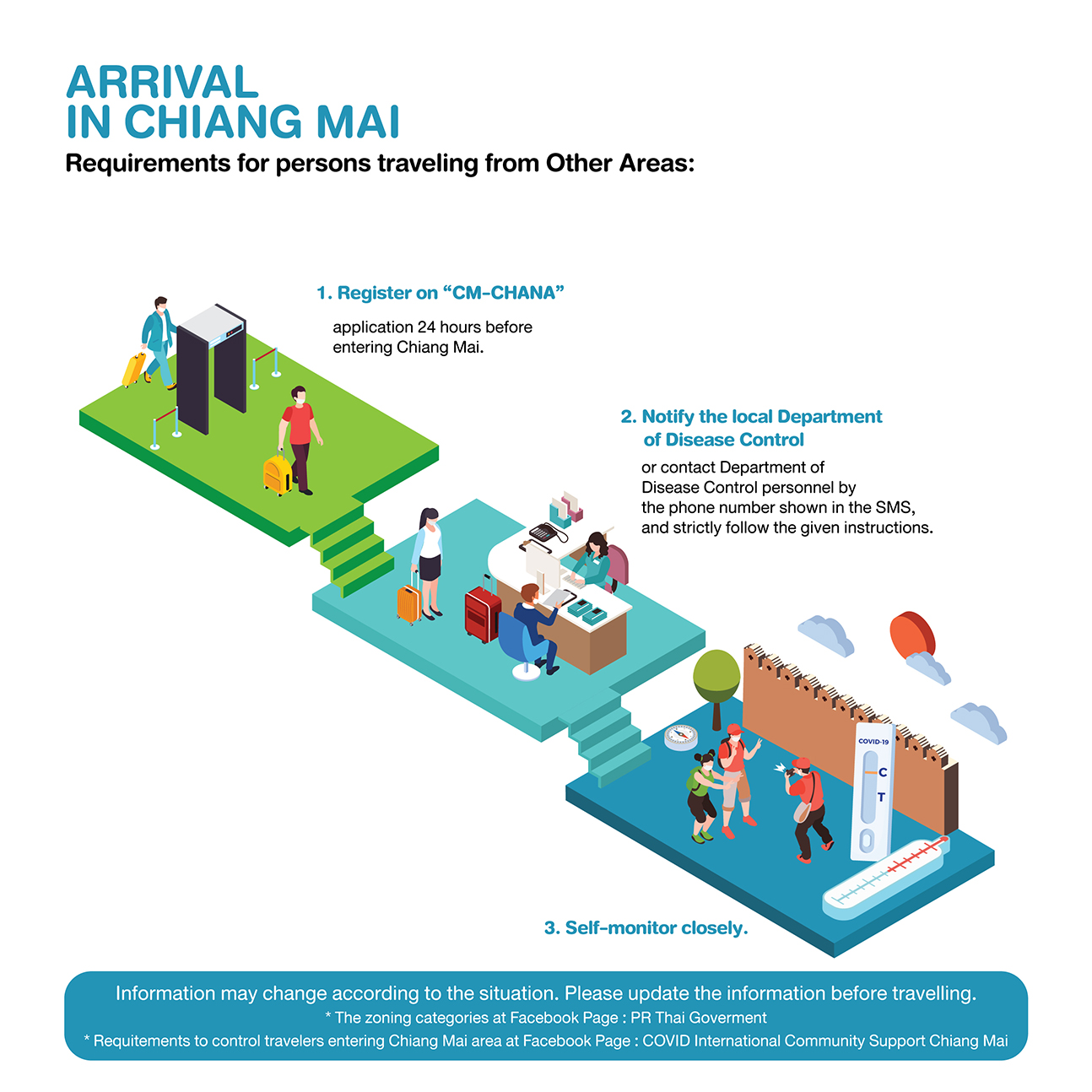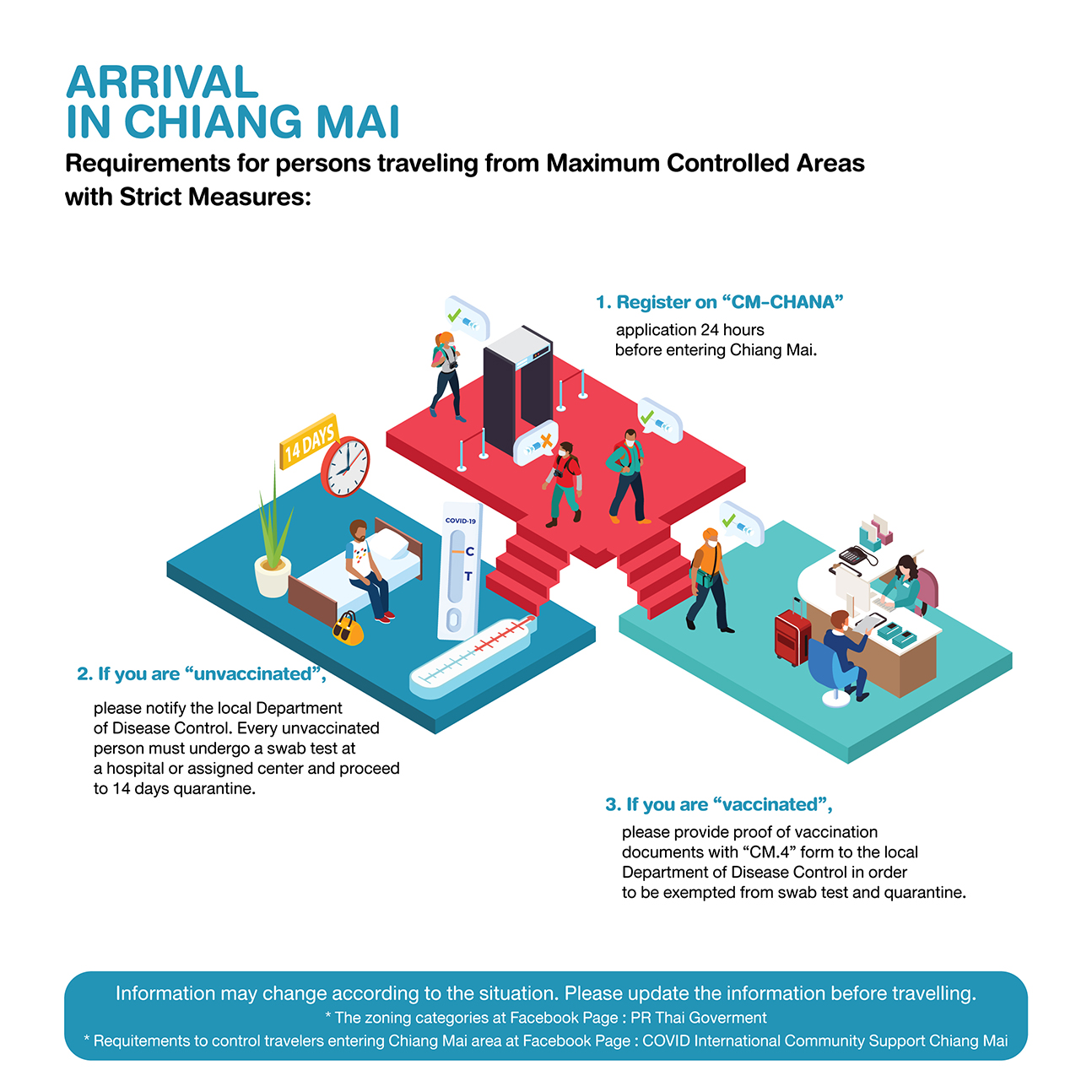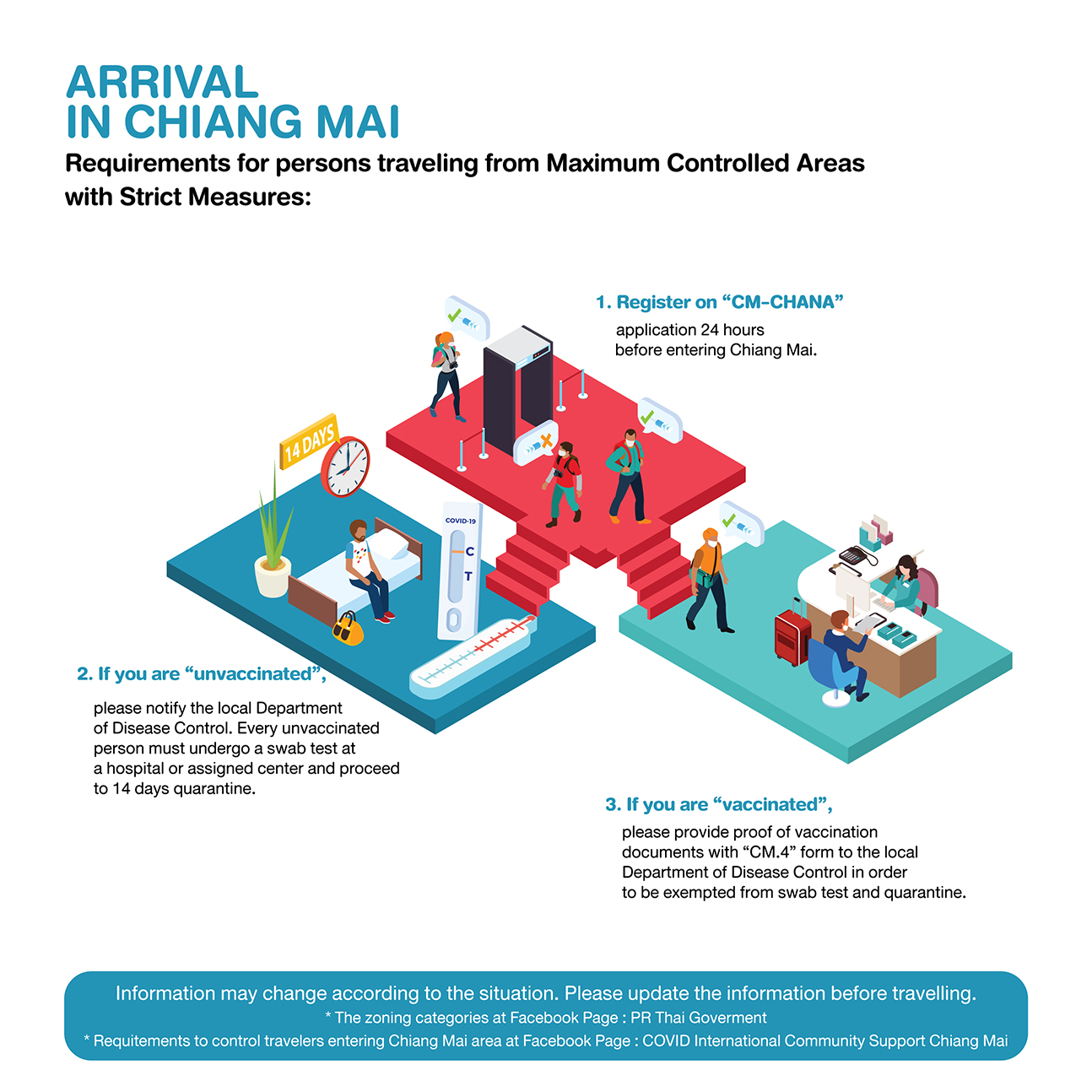 Enjoying in Chiang Mai - New Tourist Attractions
I Love Flower Farm, Mae Rim
The scenery of blooming flowers captivates the imagination of visiting travelers every winter. I Love Flower Farm, Mae Rim, invites you to be surrounded by the colour of nature on over 3 acres of blooming flowers. Endless fields of white cutter contrasting purple marguerite and aromatic lavender makes the perfect backdrop everywhere you point your lens.
Address: 33 Moo 4, Mueng Keaw, Mae Rim, Chiang Mai
Tel: 082 897 2679
Entrance fee: 70 Baht per Person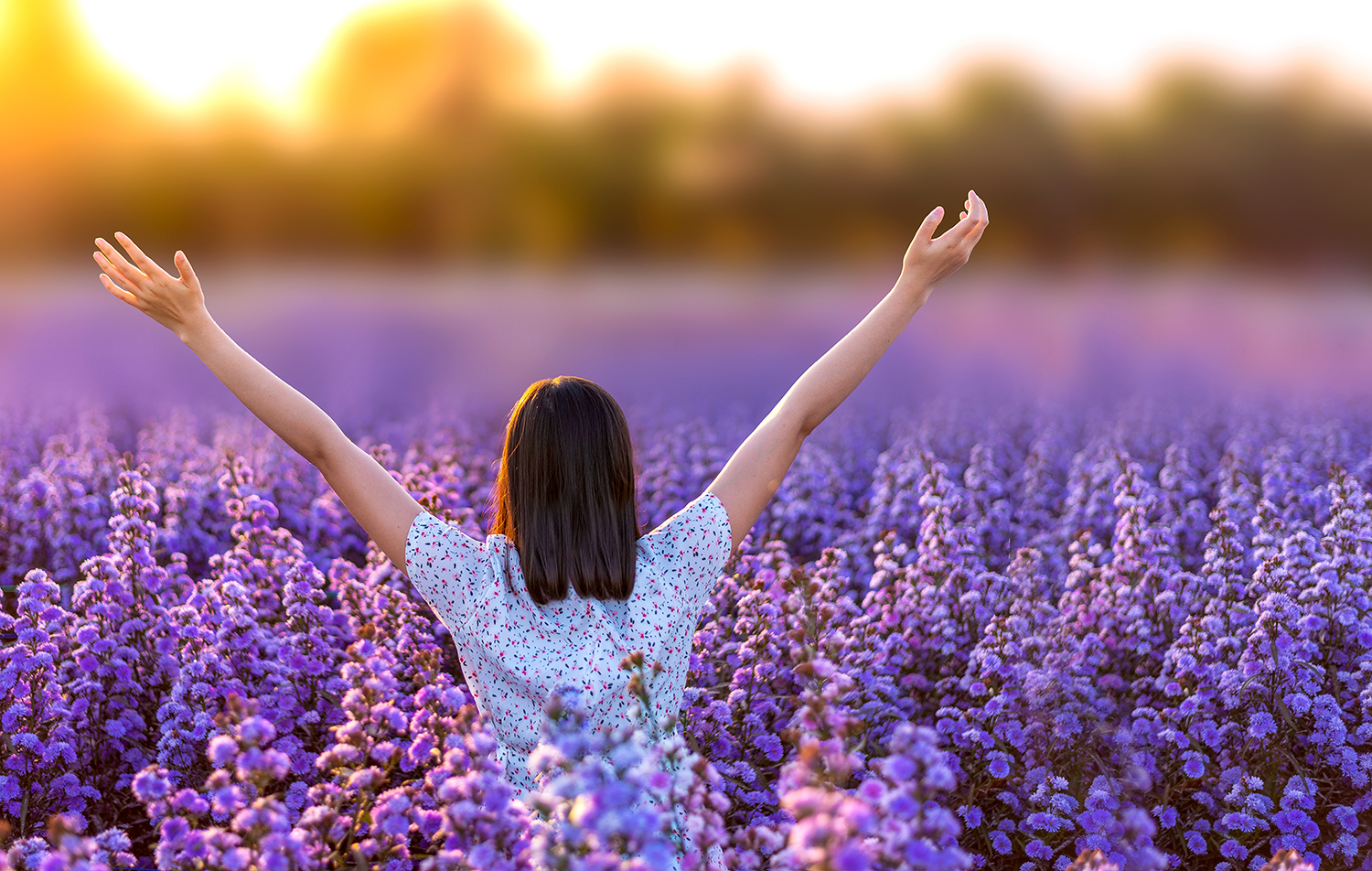 The serene valley of Thep Sadet is getting a big spotlight as tourists are marking the village on their map. The cool hills of Thep Sadet is one of the best coffee origins in Thailand, and you coffee lovers will be very excited about visiting cafés and coffee farms here.
Address: Thep Sadet, Doi Saket, Chiang Mai
This "Unseen" temple dates back to the Buddha era. It was abandoned for an extensive period, but the temple's fine architecture is now brought back to life. Iconic Lanna design shines bright the moment you arrive at the serpent-guarded staircase, which leads to the majestic, mossy chapel. Residing in the tranquil church is a Buddha statue in the attitude of walking meditation, carved beautifully with fine detail from one big log.
Address: 76 Moo 15 Ban Khun Win, Mae Wang, Chiang Mai
Getting there: The road to the temple is narrow and steep. It is best to catch a local ride with drivers who are familiar with the terrain. To arrange your ride, contact Khun Nikom at 089-8355629.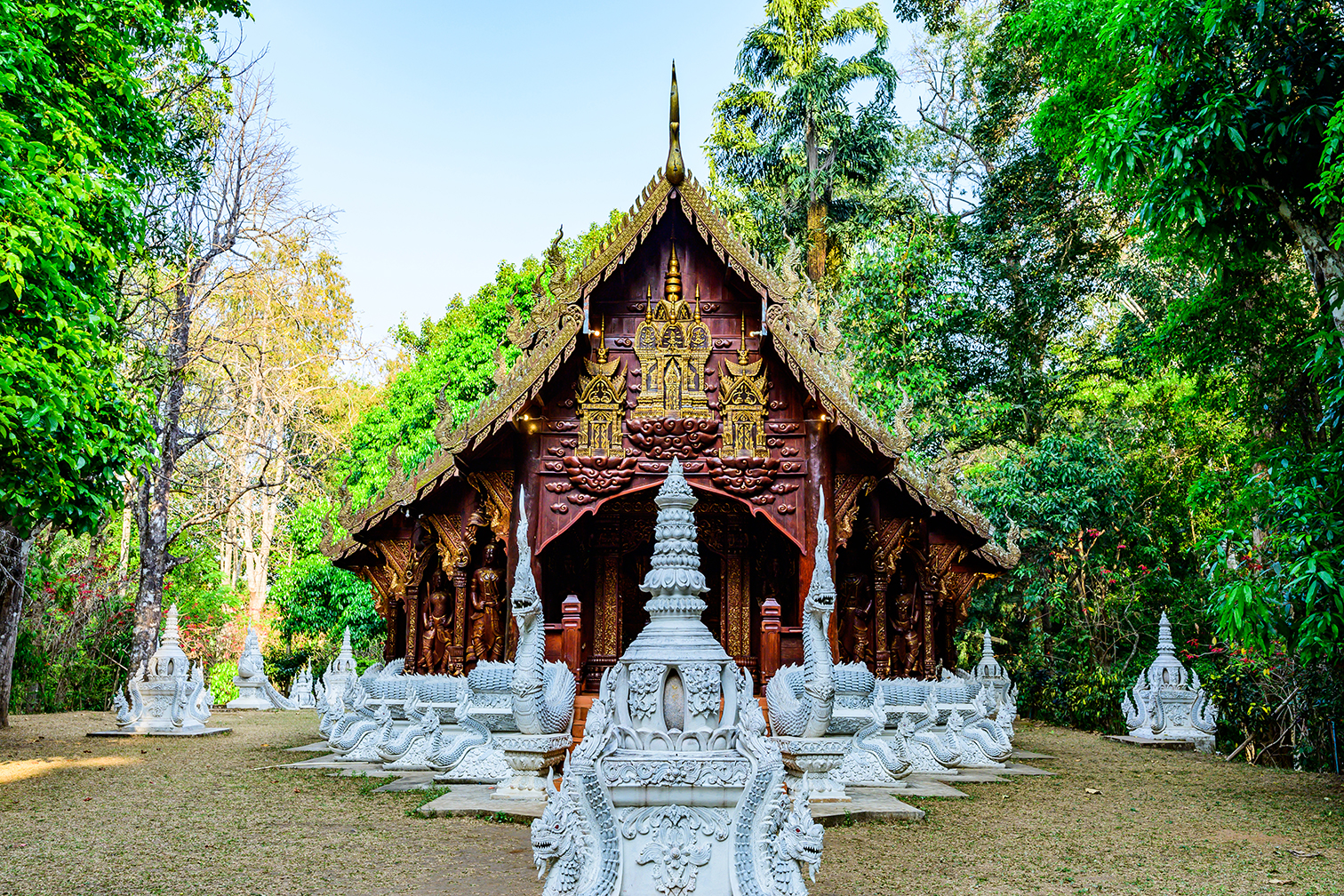 Wat Ban Den Sali Si Mueang Kaen
Renovated in in 1804, Wat Ban Den's exquisite Lanna architecture stands prominently on top of a small sacred hill. The former abbot, Kruba Thueang Natsilo, visioned a beautiful spiritual center where people can find a piece of mind rather than a venue for rituals. Beautiful temples also attract people to the temple for a chance to learn about religion. People comes here to be at peace, pay respect, and sometimes worship the stupas of the 12 Chinese zodiac.
Address: Inthakhin, Mae Tang, Chiang Mai
Opening Hours: Everyday 7.00 – 18.00
Sitting almost 2.2 km above the sea level, this cone-shaped limestone mountain is the 3rd tallest mountain in Thailand. Doi Luang Chiang Dao is believed to be where Buddha visited shortly to cleanse his body after a long journey. Doi Luang Chiang Dao was formerly called Doi Luang Kiang Dao which literally means a mountain by the stars. The mountain gets particularly busy in winter, from November to March as visitors storm Chiang Mai.
Address: Chiang Dao, Chiang Dao, Chiang Mai
Tip: If you plan to conquer the peak of Doi Luang. You'll need to submit a request to the state park 15 days in advance. You can also arrange for a guided hike with porter service (Car rental – 900 Baht, Porter – 400 Baht/Day). For more information, call 02 561 4836 or 02 561 2947.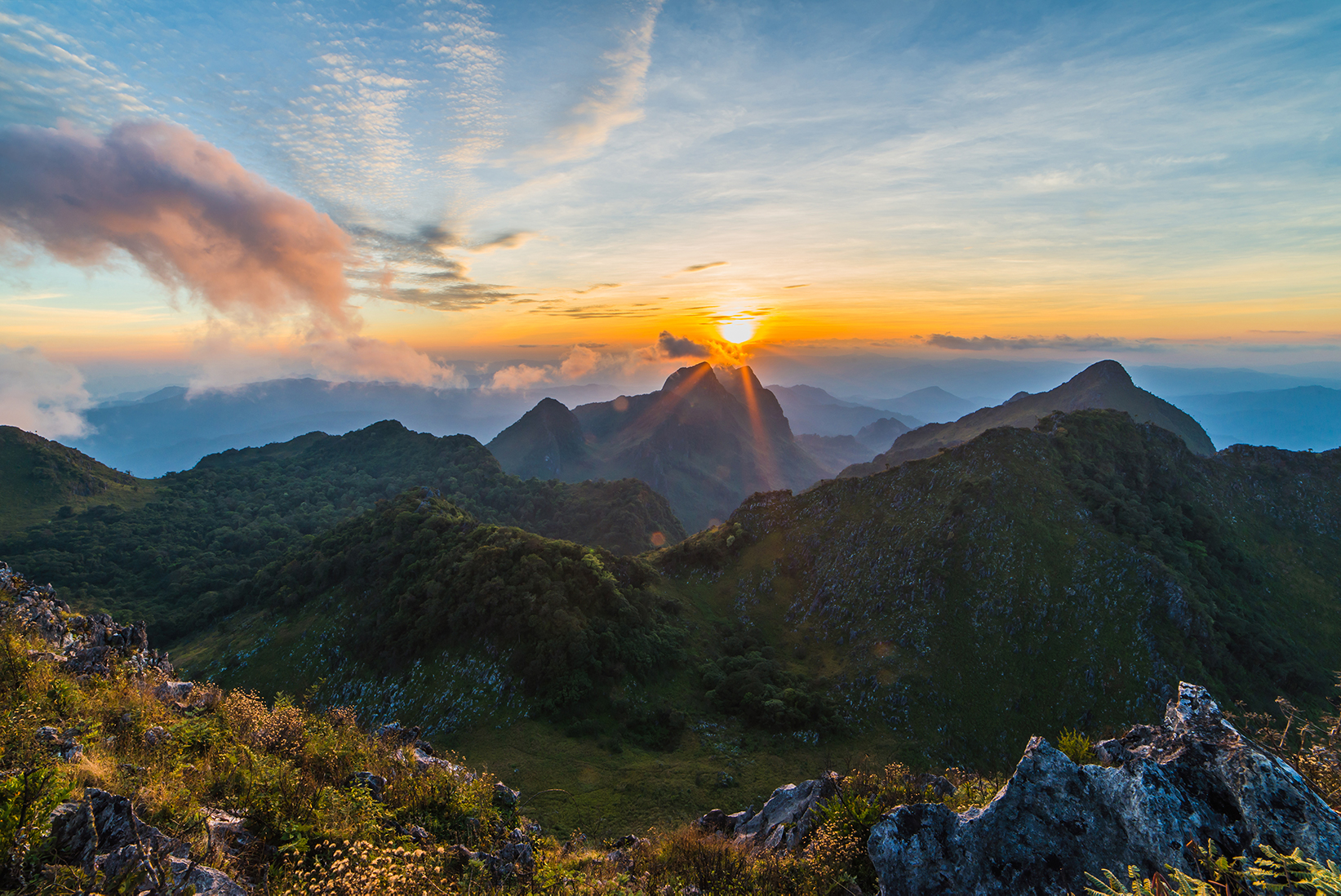 There is no need to search every corner of town to find trendy local cafés, restaurants, and shops. One Nimman Community Mall gives you a taste contemporary northern crafts, arts, and food in the heart of Chiang Mai's hippest Nimmanhaemin Road.
Address: Nimmanhaemin Soi 1, Suthep, Mueang, Chiang Mai
Opening Hours: Everyday 11.00 – 23.00
Chamcha Market, Long Him Cow Community
This community of local artists and craftsmen represents the slow-life, low-key lifestyle of Chiang Mai. Feel the magical atmosphere that seems to slow everything down and discover locally made handicrafts, as well as northern food and chic café. The market gets extra lively during high season, but you can experience Chamcha Market all year long.
Address: Long Him Cow, San Klang, Sam Kampang, Chiang Mai
Opening Hours: Everyday 9.00 – 17.30
Recommended by Michelin Guide, We-La-Dee is a family-friendly restaurant with variety of central Thai dishes, as well as coffee and desserts to chill out in the afternoon. The restaurant's playful accent will get you walking around and taking snapshots, from its large collection of action figures to floor-to-ceiling green wall and the signature We-La-Dee mascot bear.
Address: 291 San Sai, Chiang Mai
Tel: 099 919 4516
Opening Hours: Everyday 11.00 – 21.00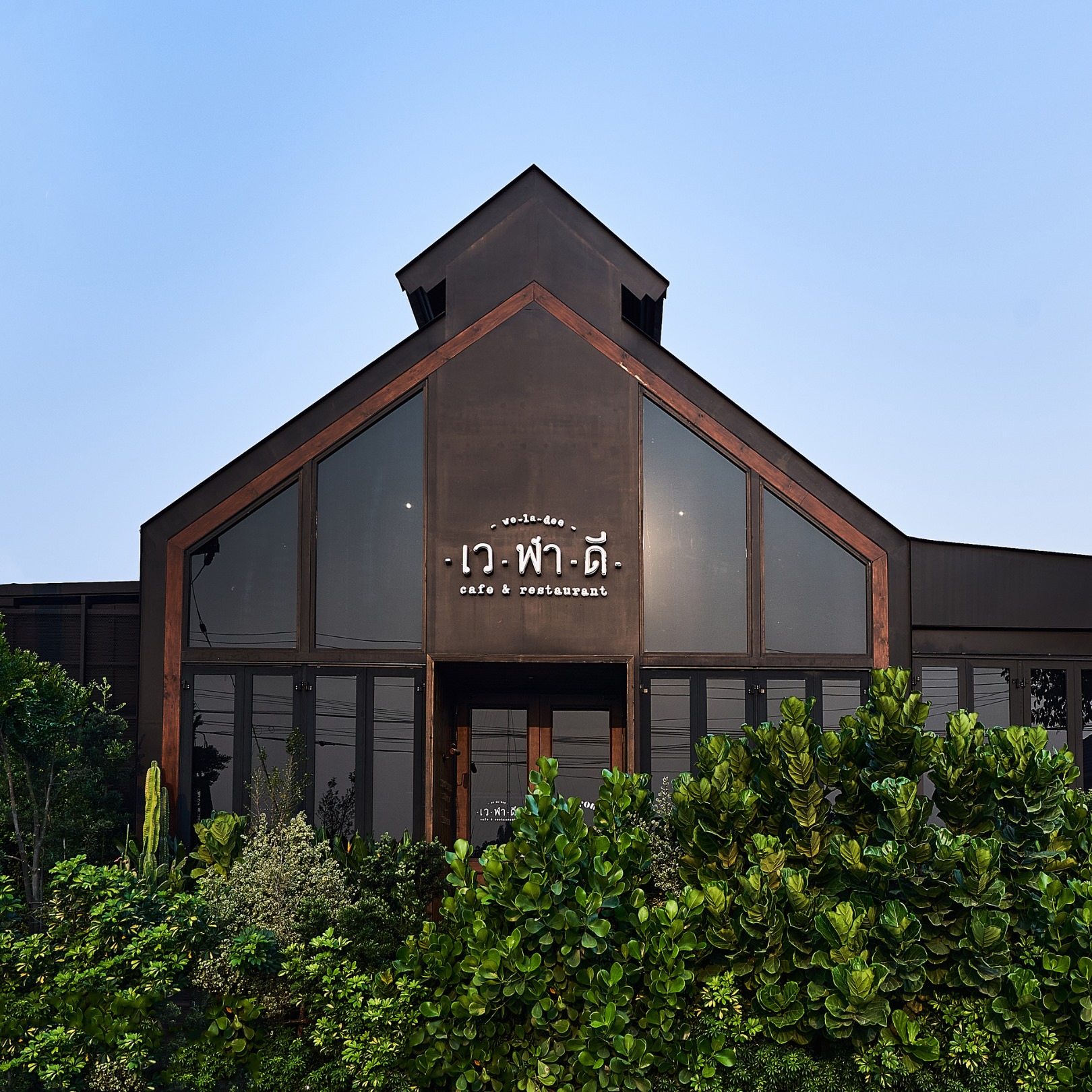 Serving authentic Thai-Lanna in the historic yellow home on Tha Pae Road, Kiti Panit turned 132 years old architecture icon into a luxury fine-dining restaurant with the atmosphere of the bygone days.
Address: 19 Tha Pae Road, Chang Khlan, Mueang, Chiang Mai
Tel: 080 191 7996
Opening Hours: Everyday 11.30 – 22.00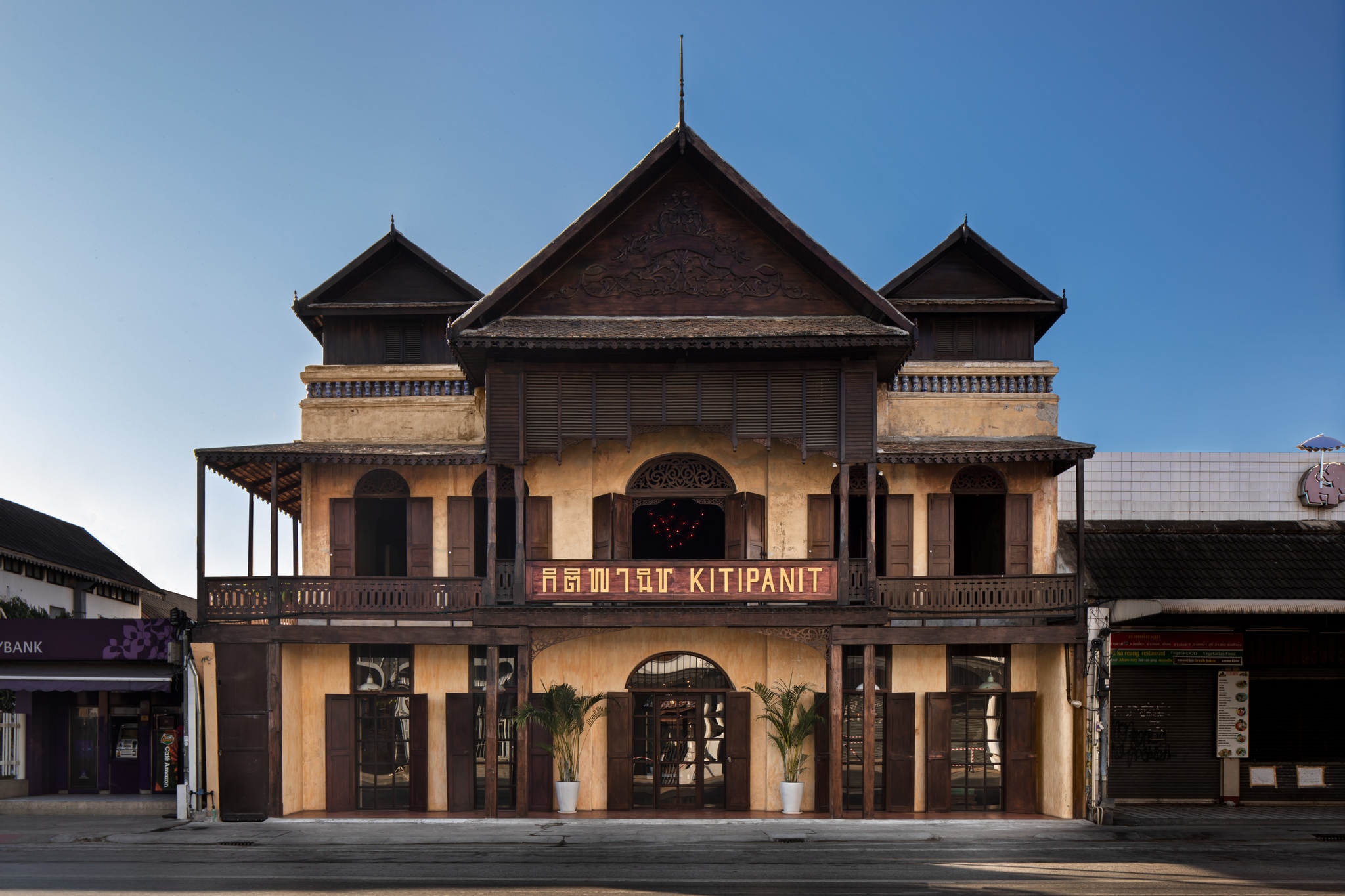 Experience the charm of contemporary Lanna design and hospitality in the heart of Chiang Mai. Be surrounded by the atmosphere of the old town while staying in an elegantly designed sanctuary of serenity with excellent amenities and facilities, including swimming pool, restaurant, fitness, and spa. Next to the pool is a water-feature which cascades down miniature rice paddy and the popular social media check-in.
Address: 184 Ratchamanka Road, Phra Singh, Mueang, Chiang Mai
Tel: 053 278 780
Website: www.thechiangmai.com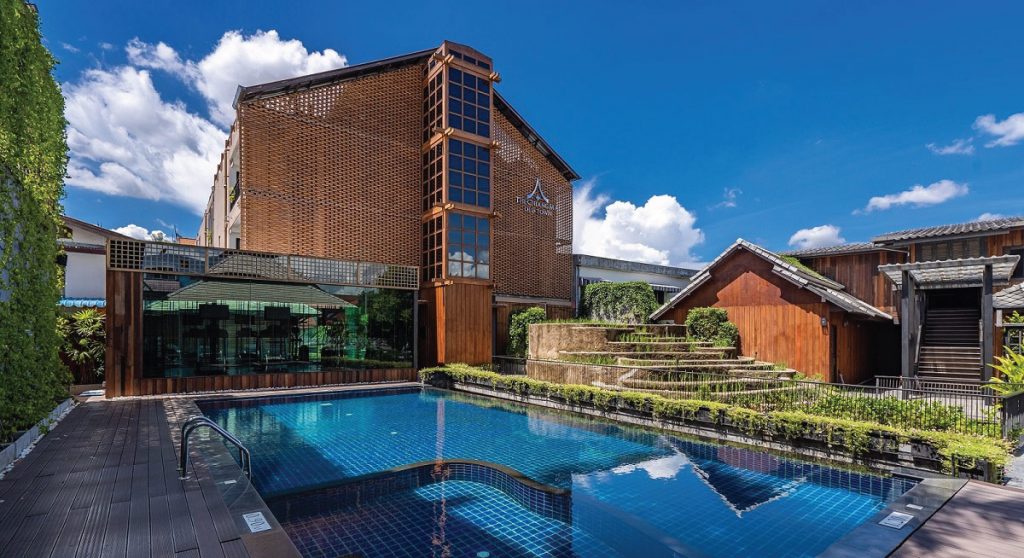 For more information on travel regulations and guidelines, please contact Tourism Authority of Thailand, Chiang Mai, Tel. 053 248 604 – 5 / Facebook: TAT Chiang Mai / Line: @TATCHIANGMAI