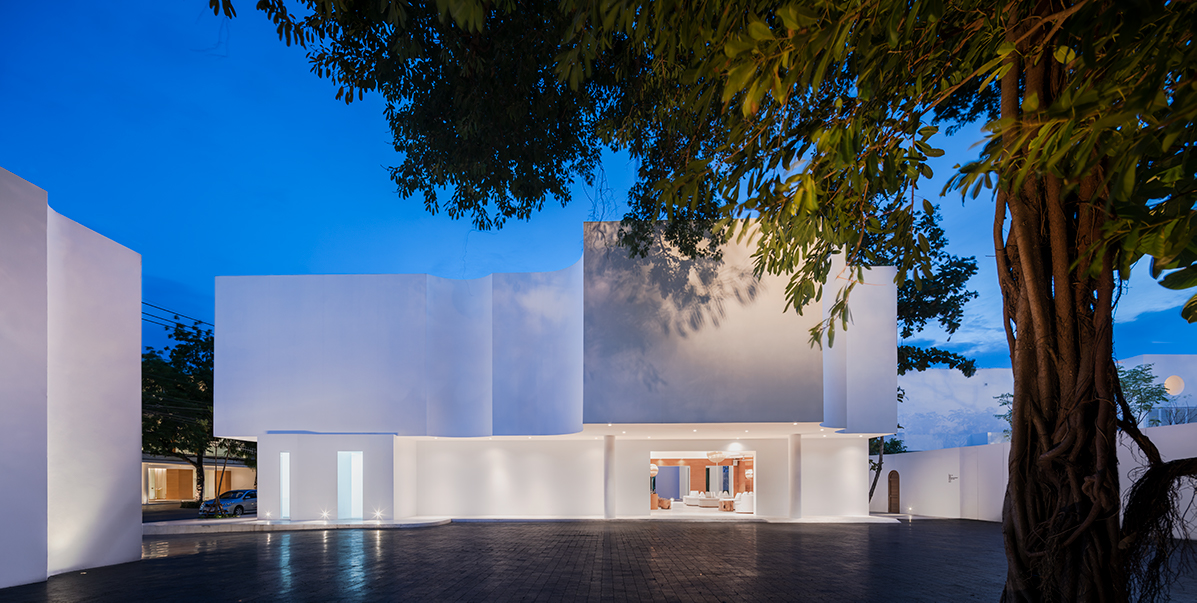 SALA SAMUI CHAWENG BEACH RESORT INVITES GUESTS TO EMBRACE THE BEAUTY AND POWER OF THE MOON
SALA SAMUI CHAWENG BEACH RESORT INVITES GUESTS TO EMBRACE THE BEAUTY AND POWER OF THE MOON
"I love you to the moon;" "I am over the moon;" "Once in a blue moon." It may be 384,400 kilometres away, but Earth's nearest neighbour is always in our thoughts. Throughout the ages, the moon has played an integral role in our lives; it controls the tides of our seas and oceans, the planting and harvesting of our crops, and even the timing of events and festivals – including Thailand's famous Full Moon Parties!

SALA Samui Chaweng Beach Resort, the stylish beachfront property in Koh Samui, fully understands the power and importance of the moon. Chic, unique and contemporary, this retreat embraces the lunar cycles. Conceived by Onion, the Thailand-based architecture and design studio, its two wings – the Oceanfront Wing and Garden Wing – have been designed to reflect the changing phases of the moon and to create the most magical moments. Freedom lies at the foundation of the concept; with oval spaces and white facades, pathways aren't pre-determined, meaning guests are invited to meander through the property, as if they are exploring an entirely new world (or moon).

The original Oceanfront Wing was created to harness the energy of a full moon. Iconic circular shapes and motifs have been incorporated, from the façade to the aptly named Moon Pool. Inside every spacious pool suite or luxurious pool villa, guests will enjoy atmospheric circular lighting, elegant curved archways and round outdoor bathtubs. Every evening, they can float in their private pool and gaze up at the night sky.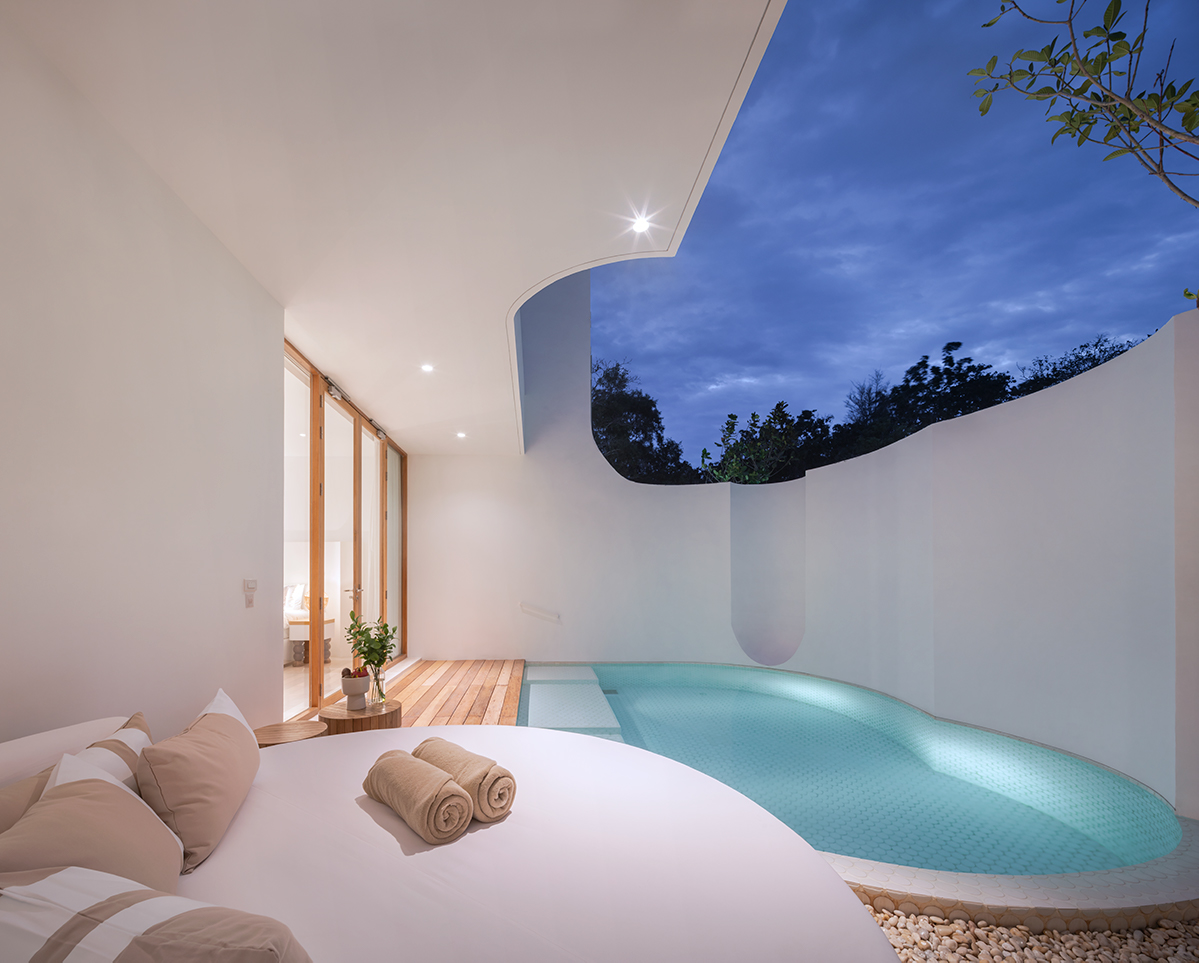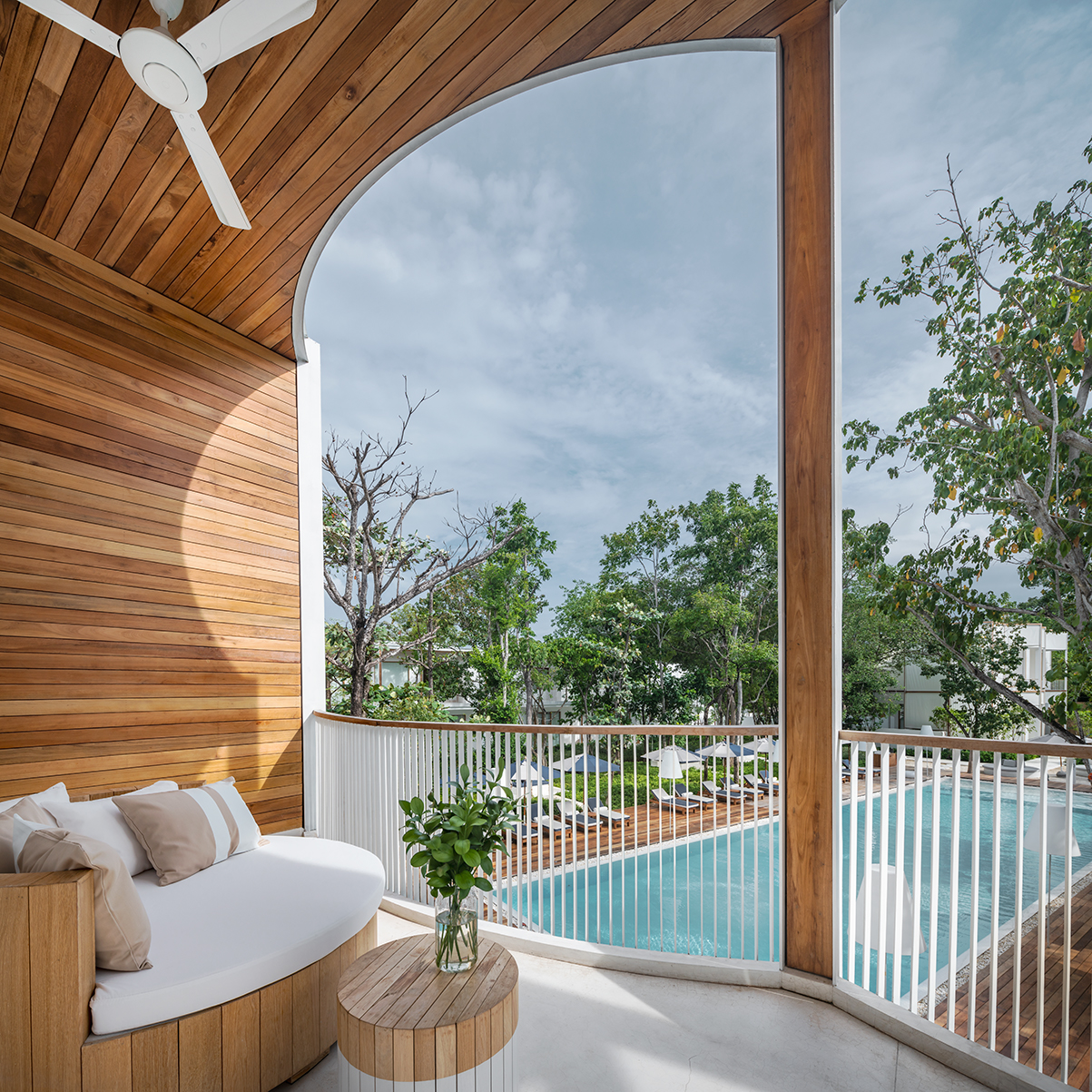 The rooms present colours in neutral tones, indicating both intimacy and privacy. Furnishings use mostly local materials like bamboo cane and coconut. Oceanfront Wing stays start from THB 13,500+++ per night for a Oceanfront Balcony Pool Suite, to THB 19,100+++ for an Oceanfront One Bedroom Pool Suite. For the ultimate island escape, the luxurious Oceanfront Two Bedroom Presidential Pool Villa is available for THB 32,600+++ per night.

Newly-opened in 2019, the Garden Wing is influenced by the half moon and dark moon. Surrounded by lush gardens, this wing offers a choice of rooms, pool villas and pool suites, all crafted with a lunar concept. Guests can plunge into a 25-metre pool or work out in the SALA Gym. Young explorers can make a splash in the children's pool and kids' club.

Garden Wing rates range from THB 7,600+++ per night for a Garden Deluxe Balcony room, to THB 11,100+++ per night for a Garden Pool Villa, and THB 29,300+++ per night for a Garden Two Bedroom Pool Suite.
Nestled in the peaceful Garden Wing, the SALA Spa is a haven of tranquility. It has been uniquely designed to reflect the changing phases of the moon, including the half moon and dark moon and incorporates areas of light and shade, with moon-shaped elements and natural materials. The six treatment rooms are named after the planets of the solar system and all come equipped with soothing bathtubs, showers and twin spa beds, and separate steam rooms are also available. Guests can choose from a wide selection of treatments, including body scrubs, wraps and massages, all conducted by highly skilled spa therapists.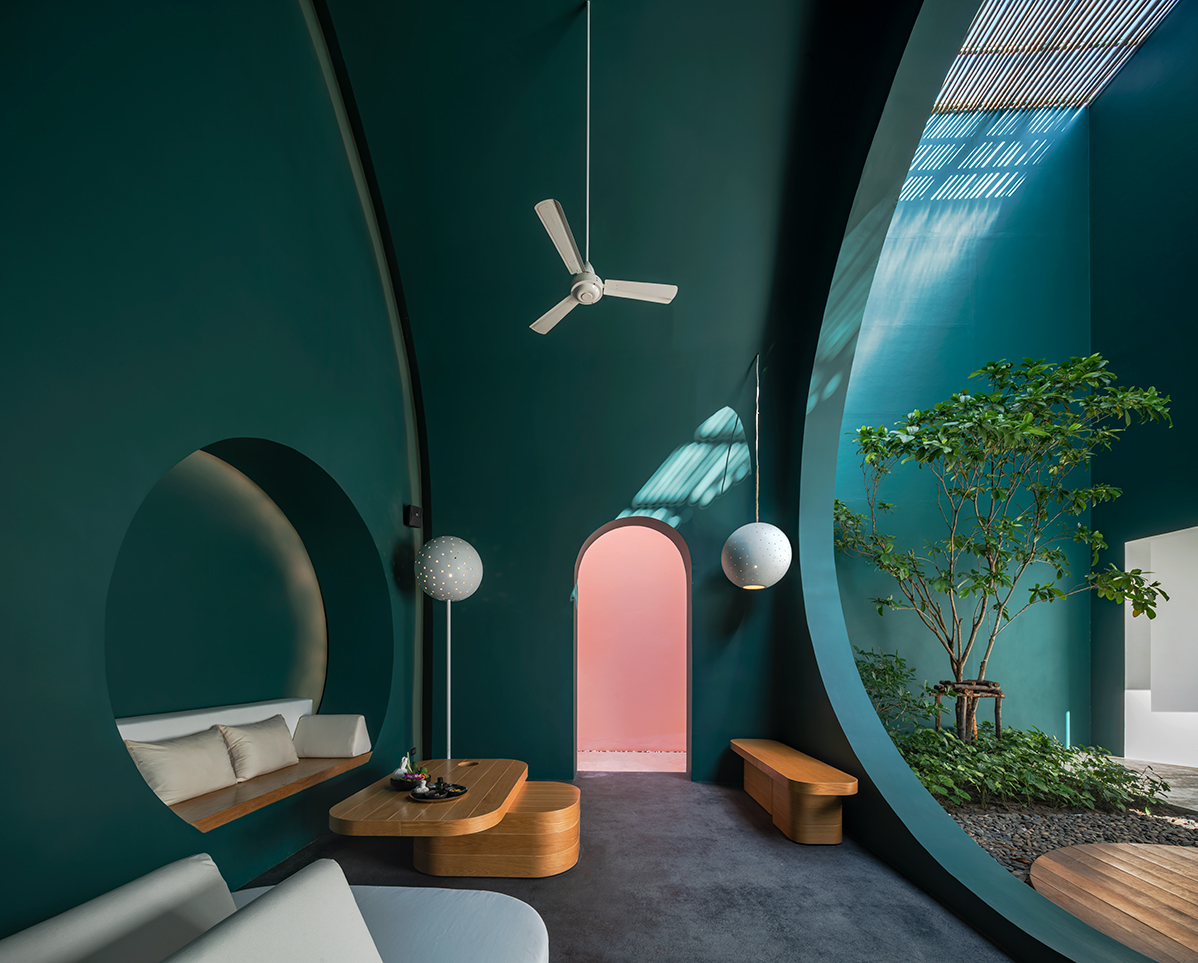 For those who like fresh seafood, western dishes and traditional Thai food favourites, The Tent beachfront restaurant and bar, Treehouse Restaurant + Bar, and the Beach Bar are the three lunch and dinner options offered by SALA Samui Chaweng Beach Resort.
Having two distinct wings means that every guest can enjoy their own perfect, personalised stay. The resort's rooms, suites and villas range from a generous 45 square metres to an indulgent 286 square metres, creating options for couples, families and groups of friends alike. And naturally, SALA Samui Chaweng Beach Resort is the perfect destination for a honeymoon – originally the first lunar phase of a couple's married life.
"The moon has always guided and inspired travellers. Full moons are wonderfully romantic occasions – especially when accompanied by a beachfront dinner for two. But the lunar cycles are not only for couples; families can connect with each other and groups of friends can party the night away under the stars! With our two uniquely designed wings, SALA Samui Chaweng Beach Resort can help all guests discover their perfect vacation, influenced by the beauty and power of the moon," said Erwin van der Veen, General Manager, SALA Samui Chaweng Beach Resort.
For more information about SALA Samui Chaweng Beach Resort and to book your lunar stay visit ww.salahospitality.com/chaweng