OPATIJA THE PEARL OF ADRIATIC SEA
OPATIJA THE PEARL OF ADRIATIC SEA
OPATIJA, THE MOST PERFECT VACATION OF WESTERN CROATIA. AWAY FROM ZAGREB, THE CAPITAL, APPROXIMATELY 140 KILOMETERS, TAKE 3 HOURS TO REACH THE DESTINATION. OPATIJA IS THE ELEGANT CITY, BEAUTIFUL AND TRANQUIL COASTS. IT WAS DUBBED AS "THE PEARL OF ADRIATIC SEA" AND MONTE CARLO OF AUSTRIA WHICH WAS ONCE USED TO BE THE RESORT TOWN OF ROYALTY AND THE ARISTOCRACY IN THE AGE OF AUSTRIA-HUNGARY. THE ARCHITECTURE AND ART MASTERPIECE HAD BEEN INFLUENCED BY AUSTRIAN PROFESSIONAL ARTIST AND ARCHITECT. THEREFORE, OPATIJA IS THE TOWN THAT RICH OF AUSTRIAN LUXURIOUS VILLAS AND SEVERAL HIGHLIGHT ATTRACTIONS WHICH IS TRULY GREAT TO MAKE A VISIT.
THE MAIDEN WITH THE SEAGULL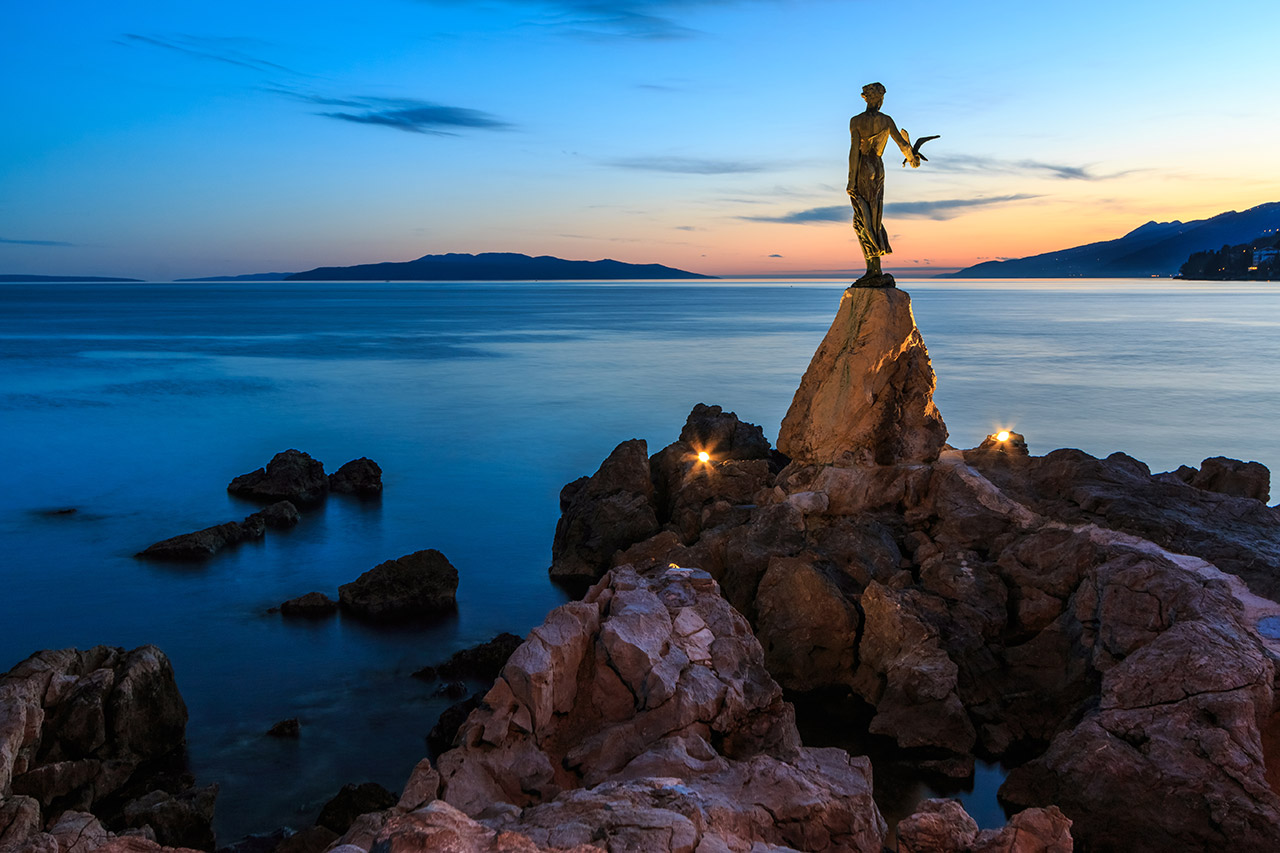 Exquisite sculpture of the famous artist "Zvonko Car". A girl with the white seagull on her hand, named "The Maiden with the seagull", that strongly stand for the symbol of the city, it's very magnificent and realistic. Additionally, there always is a living seagull flying around and miraculously holding the statue similar to the symbol. The location of the Maiden with the seagull was originally used to be the statue of Madonna, but it was replaced after splitting.
OPATIJA SEASIDE PROMENADE
Strolling along the romantic coasta l path. Watch the picturesqueness of Austrian cape that is said, it's the most beautiful coastline in the world.
The statue of Madonna was initially situated on the seaside. Currently, its location of the maiden with the Seagull. After plating with the gold, it was moved to the forefront of St. Jacob's. It's the one of landmark in Opatija.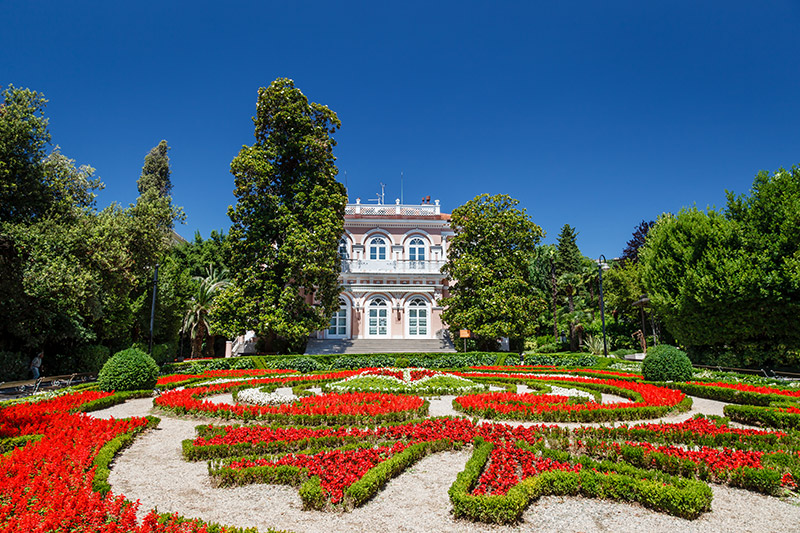 The park that is used to be the villa of Austrian dynasty. Beautiful atmosphere, decorated with colorful flowers. The highlight of the park is that there will be a beautifully flowery embellishment which is changed every year. In the museum, it exhibits the traditionally stunning stuffs of Austro-Hungarian.
The cathedral on the center of Opatija.
Engaged with renaissance architecture. Distinctive sight is the big dome in blue shade which is noticeably looked. Great photo-taking spot to collect the reminiscent moment of the greatest edifice of Opatija.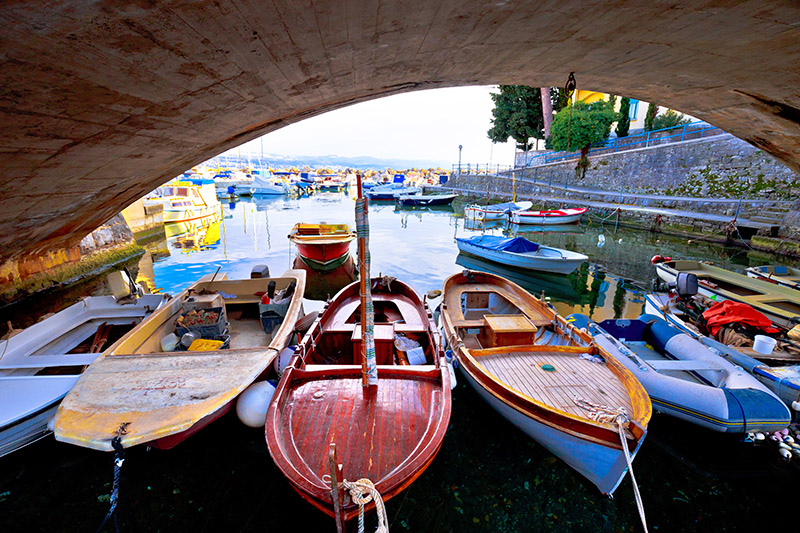 The busiest community-harbor in Opatija. Great and luxurious atmosphere as if strolling in Venice, Italy. The surrounding area is full of many shops and restaurants on both sides and a ferry boat for the tourist as well.
RECOMMEND RESTAURANT DO NOT MISS
The Croatian popular local restaurants. It has been guaranteed by both locals and tourists. Outstanding local cuisine, delicious, appearance as Italian food, such as Raznjici Adriatic Tuna sandwich, Spek sausages, Kulen Sausages. Good feeling while having food among the luxurious European-style, it's quite so
Address: Ul. Maršala Tita 114, 51410 Opening Hours: 11 AM – 1 AM
Tel: +385 51 711 500