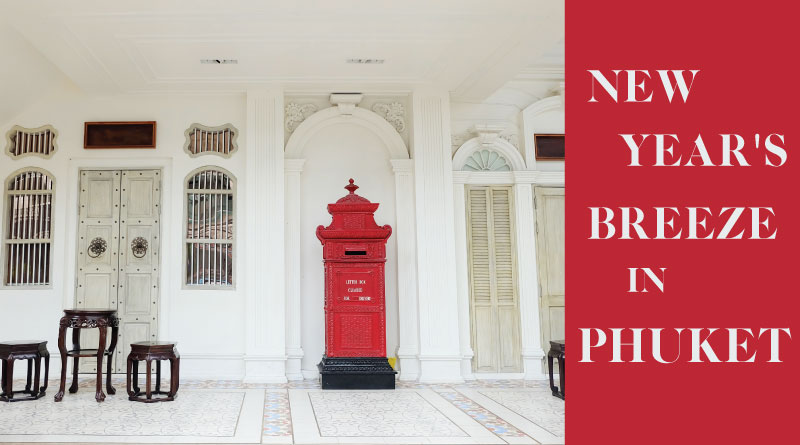 NEW YEAR'S BREEZE IN PHUKET
NEW YEAR'S BREEZE IN PHUKET
Dubbed as the jewel of Andaman, Phuket is a world-famous island destination, but people don't just visit the island for the beach. Besides its abundance of natural and cultural beauties, some of you may not know that Phuket is UNESCO's City of Gastronomy and a popular destination for gastronomy tourism. There are plenty of 'food heritage' to explore and many chic cafés to hop around, so let's head south and check-in at Phuket!
What better way to explore the history of Phuket than taking a slow stroll around the atmospheric old town along Thalang, Yaowarat, Deebook, Phang nga, Phuket, and Montree roads. The Sino-Portuguese homes on these roads tell the tales of Phuket's rich history as the cultural melting pot. Visit heritage museums like Chinpracha House, Phuket Thai Hua, and the old Siam City Bank building, or explore the modern creativities like the colourful buildings on Soi Rommani and street arts hidden around the alleyways. There won't be a moment you wouldn't want to capture, especially at chic restaurants and cafés along the roads.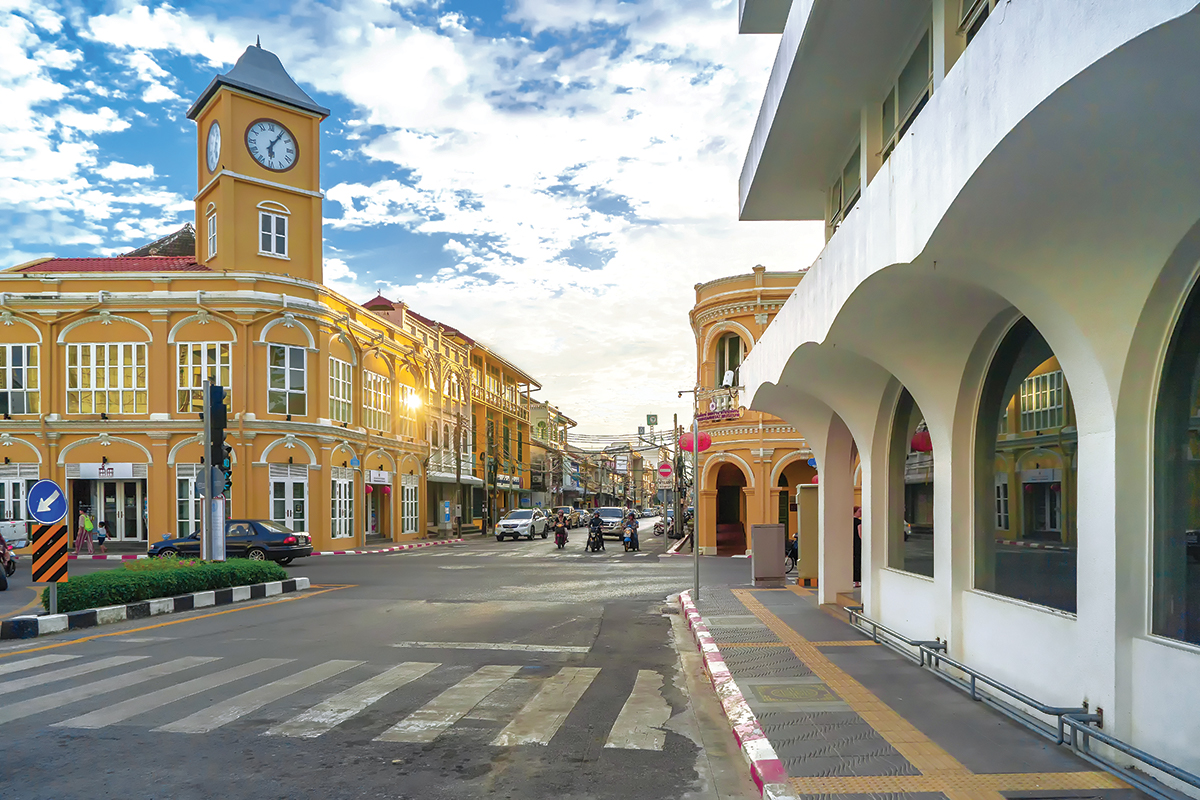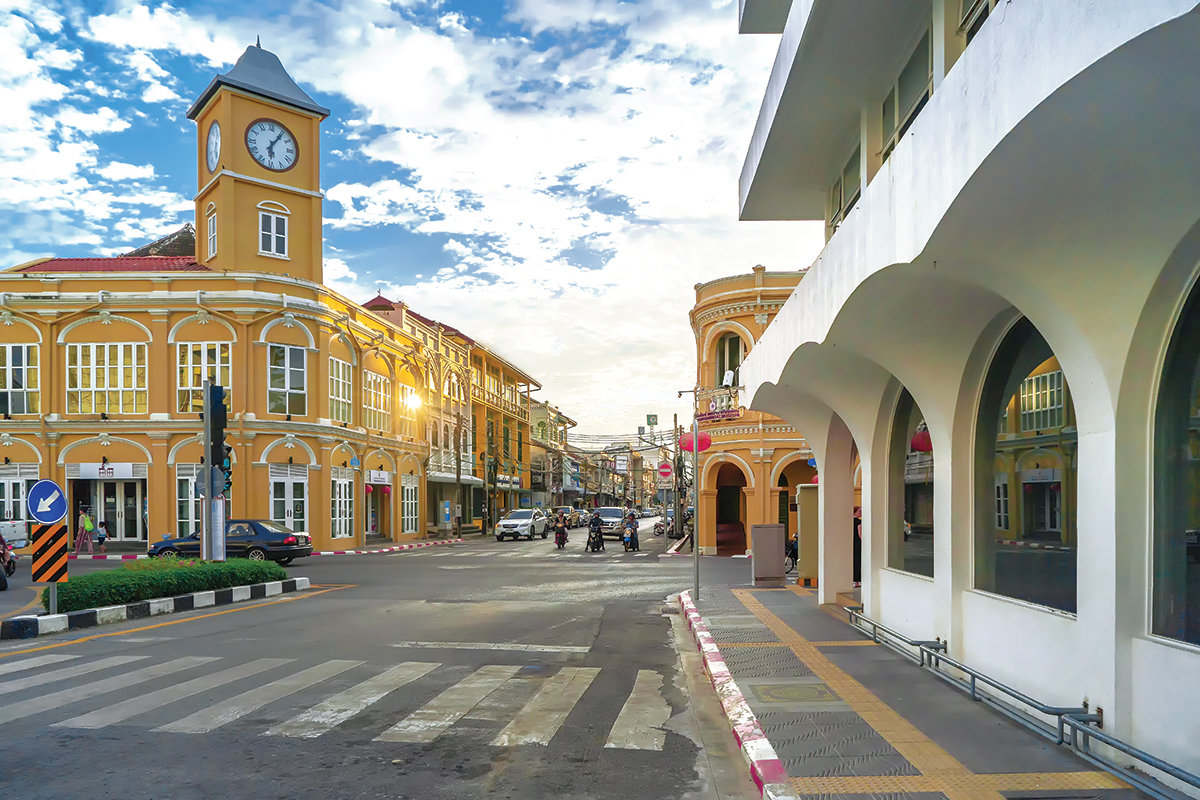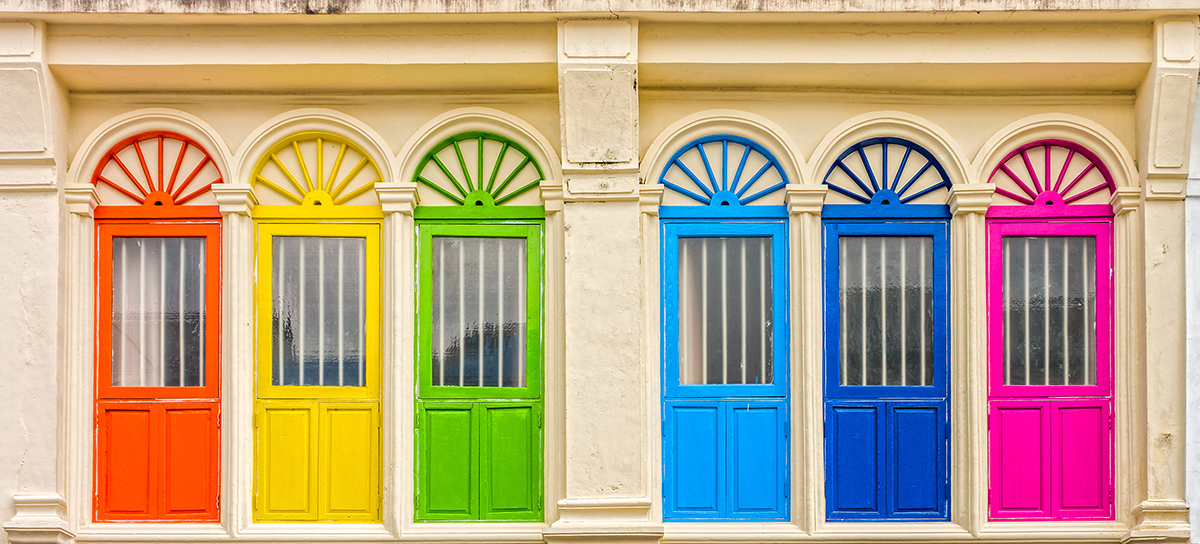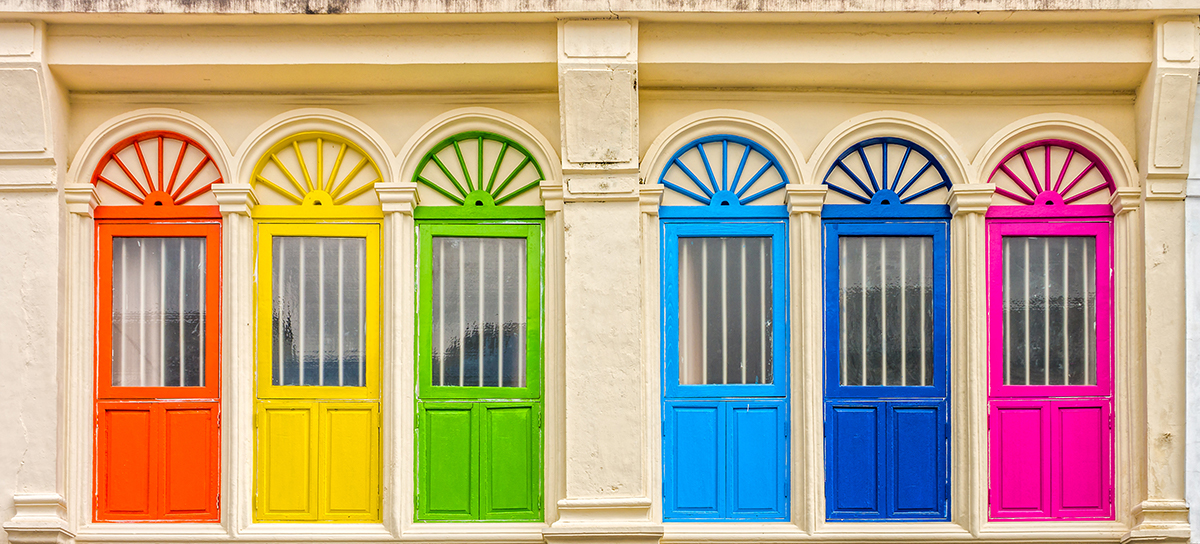 Explore the Hidden Beaches
Kao Khad Scenic Spot allows you to climb up the tower on top of a high hill for a spectacular panorama of Phuket. The landmark is one of a few scenic spots offering an all-around, 360-degree view.
ADDRESS: WICHIT, MUEANG, PHUKET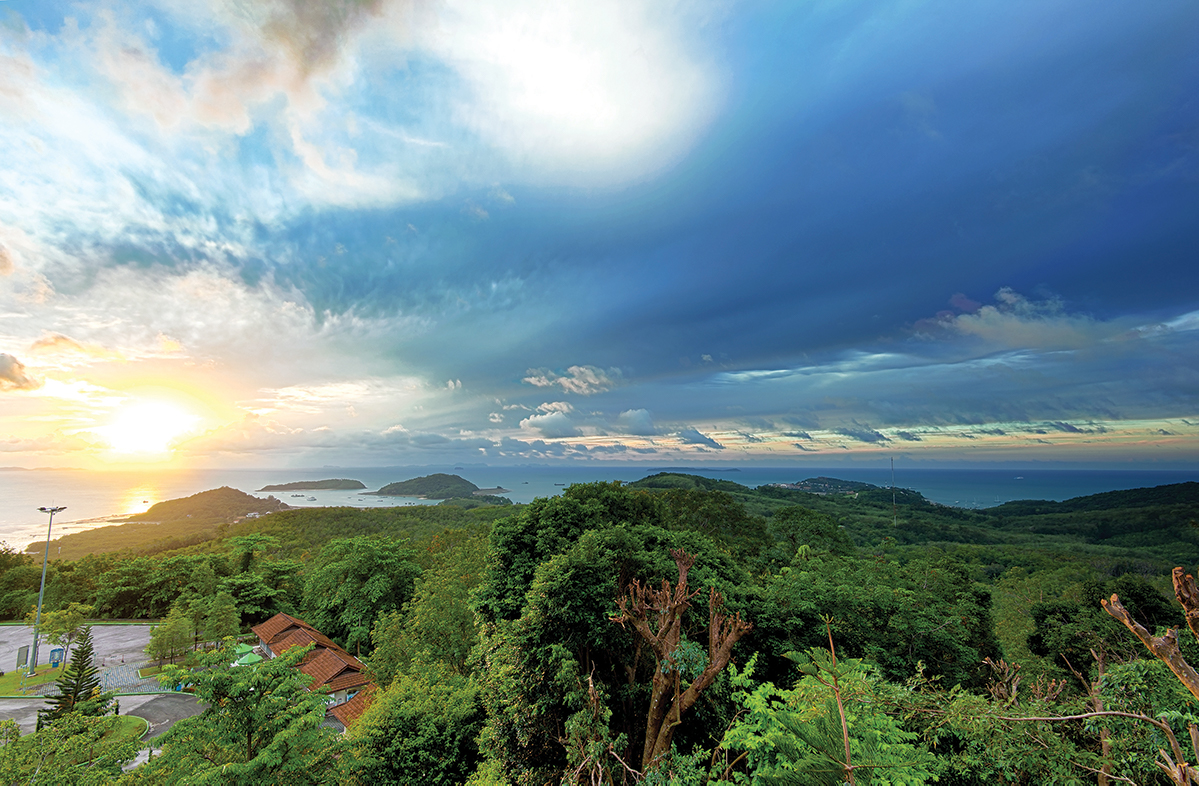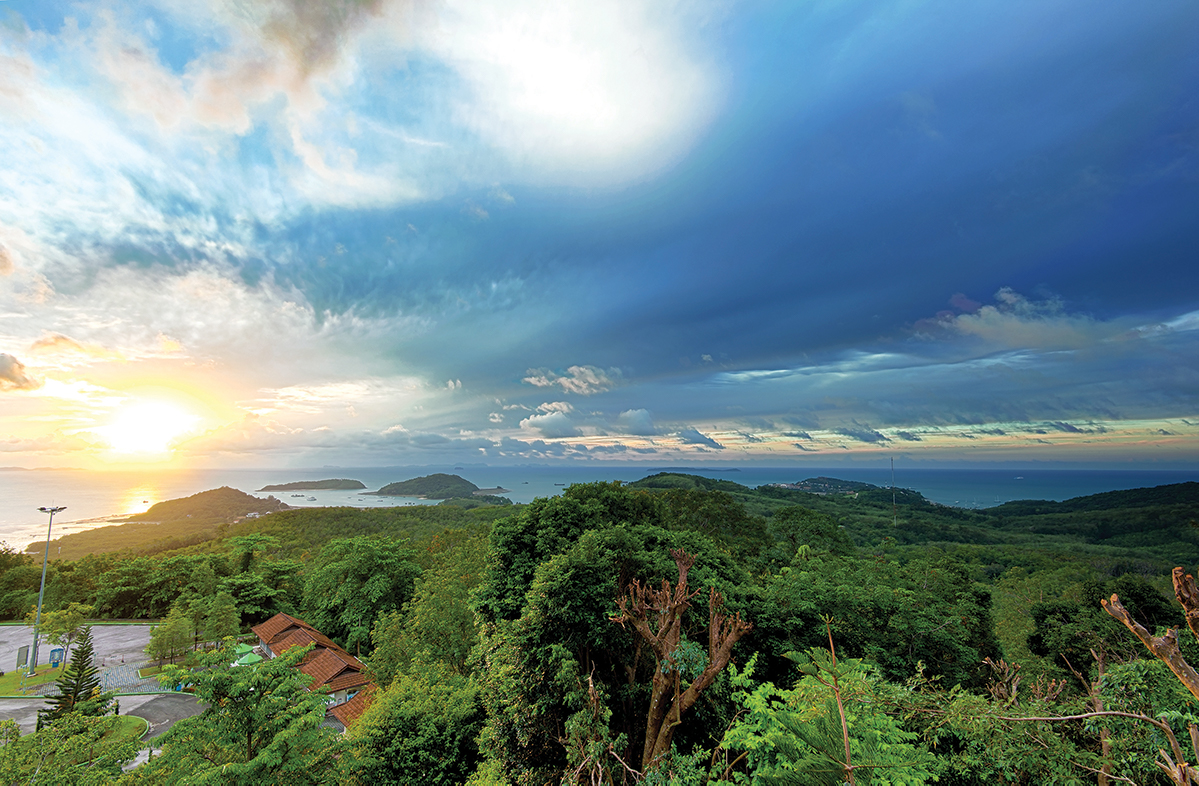 Checking in at Rock Beach Swing seems to be a popular activity for travelers seeking to make memorable experience through camera lens. Nestled on a small beach closed to Karon (Sam Ao) Viewpoint, this chic attraction provides picturesque corners to fill your Instagram account and enjoy all day long, from giant bird nest, swings and hammock, to the signature white stairway to heaven.
ADDRESS: KARON BEACH, KARON, MUEANG, PHUKET
TEL: 063 076 2046
OPENING HOURS: EVERY DAY 10.00-18.00
ENTRANCE FEE: THAI CITIZEN 250 BAHT
FACEBOOK: ROCK BEACH SWING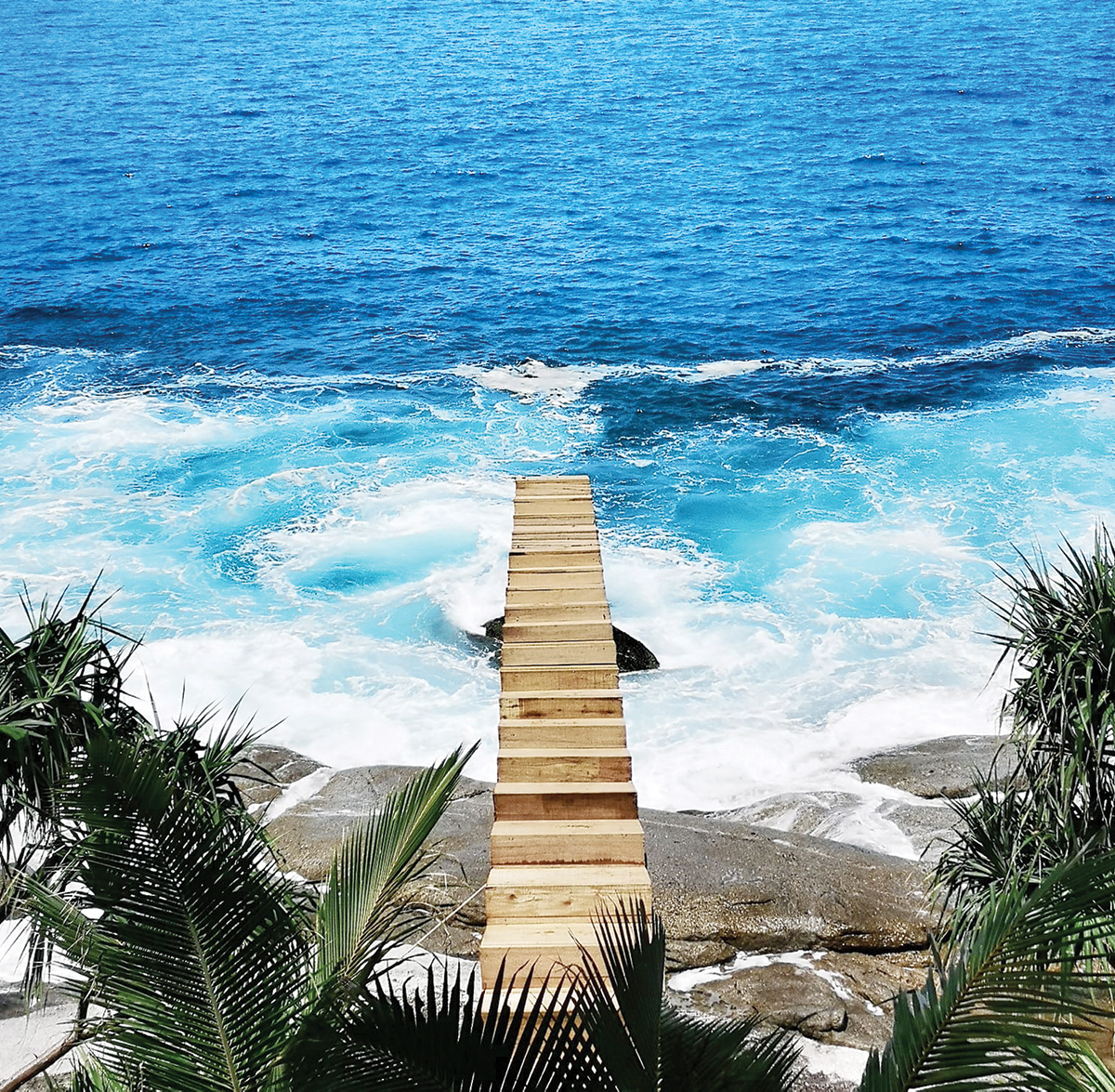 Sandwiched between Karon Viewpoint and Nai Han Beach, Nui Beach is naturally your next stop after Karon Viewpoint. Pristine white sand beach and turquoise water are the highlight of you will never get bored of when you are here, and small gimmicks like swings and giant bird nests just add extra fun to the destination.
ADDRESS: KARON BEACH – NAI HAN BEACH, KARON, MUEANG, PHUKET
TEL: 090 171 9481
OPENING HOURS: EVERY DAY 10.00 – 18.00 .
ENTRANCE FEE: 300 BAHT
FACEBOOK: NUI BEACH PHUKET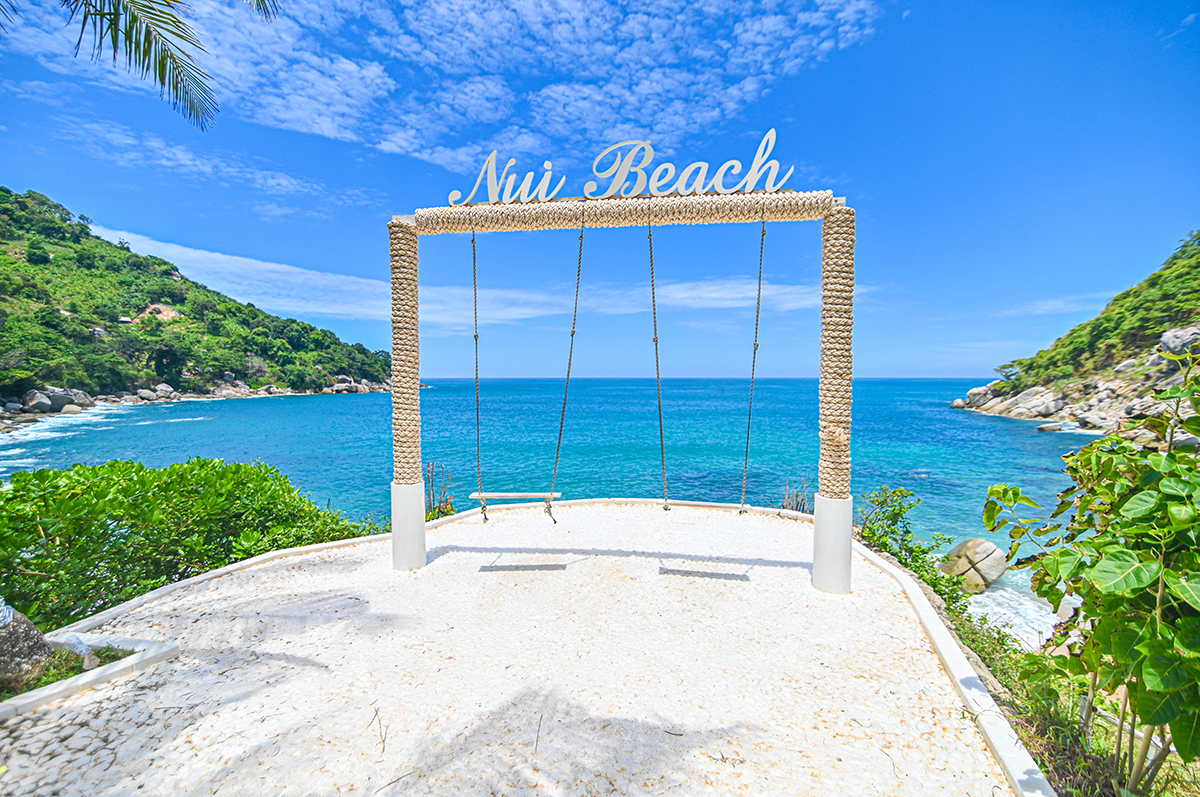 Also known as "Freedom Beach," this secret pocket of paradise hides between the famous Patong and Karon beaches. Getting there takes a bit of work, since it is accessible by either a long tail boats or on foot through a private property (pass through fee of 200 Baht). Your reward for taking the trip is a virtually unexploited powdery beach and crystal-clear water. The name Mai Ngao derived from the word Mai Ngam which literally means beautiful trees.
ADDRESS: PATONG-KATA ROAD, KHATU, PHUKET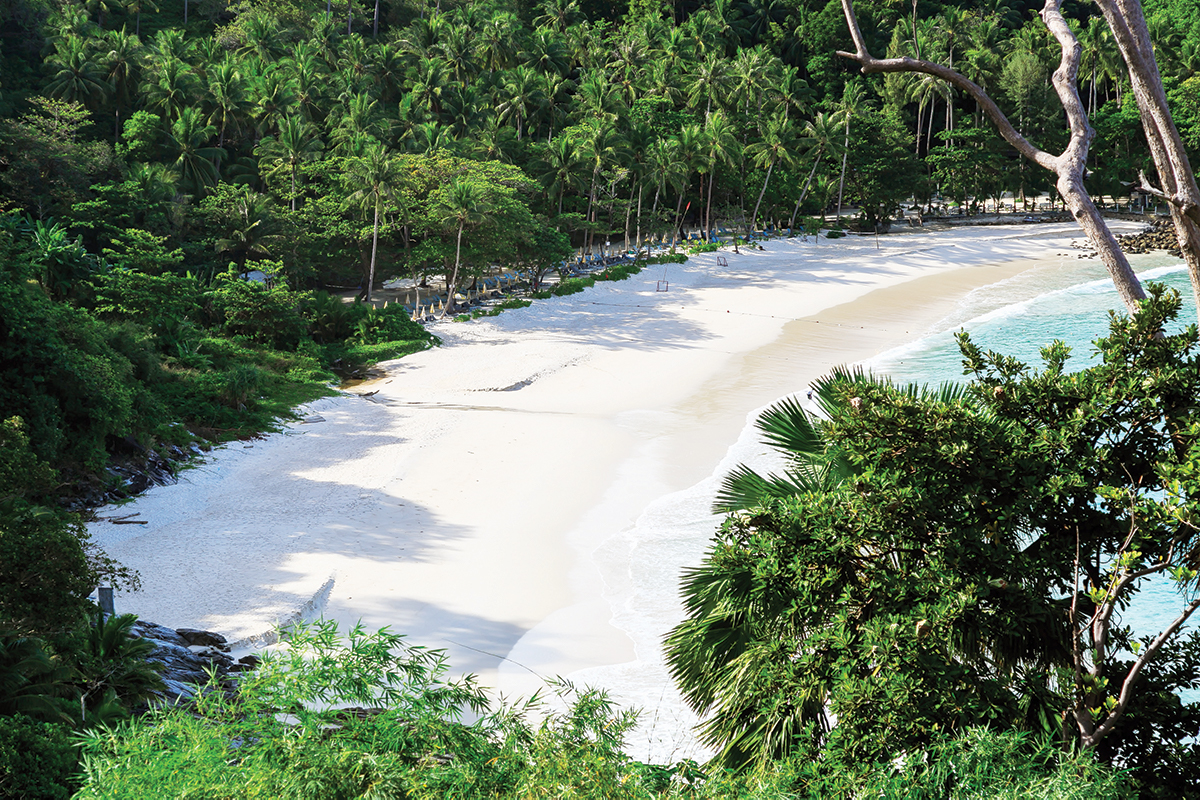 PHI PHI ISLAND – AO PILEH LAGOON
Island hopping is an activity you wouldn't want to miss when visiting Phuket, especially when Phi Phi Island is open for visitors. The beautiful cove of Ao Pileh Lagoon features tall limestone cliff overlooking the sparkling emerald sea. The cove is home to a variety of marine lives and underwater scenery, making it the perfect spot for snorkeling.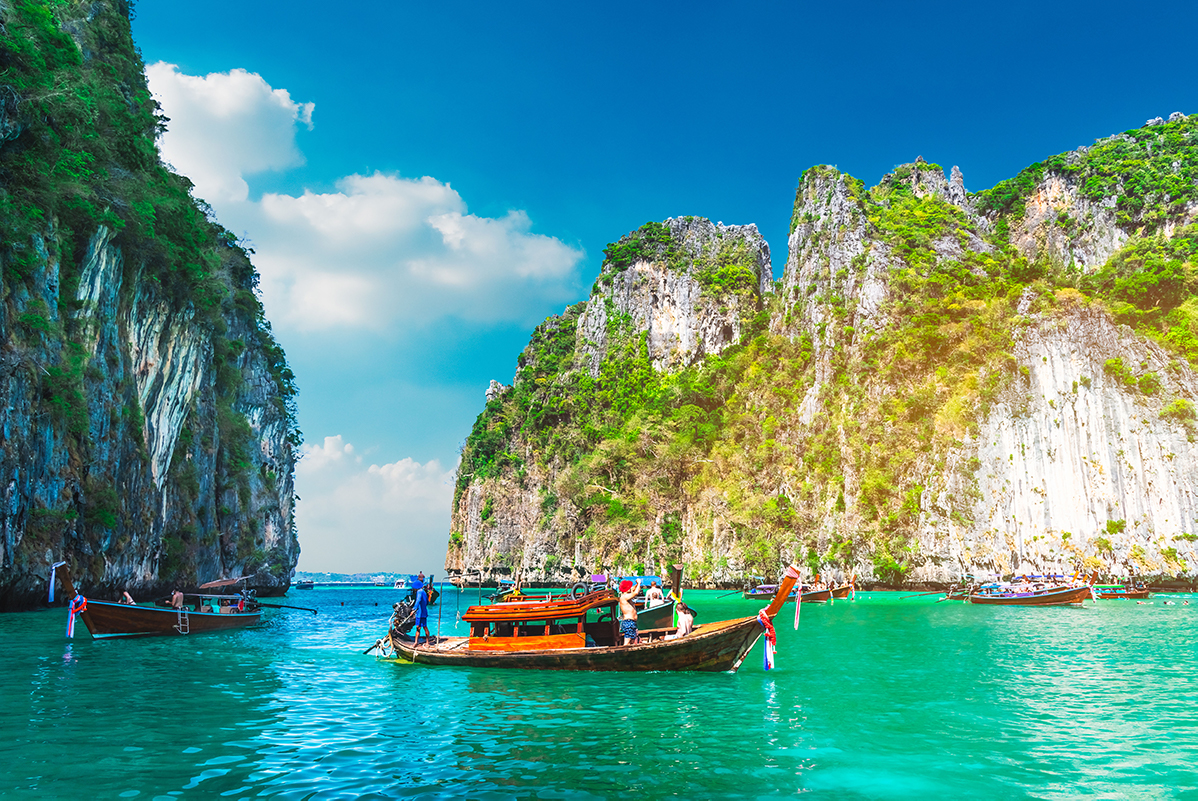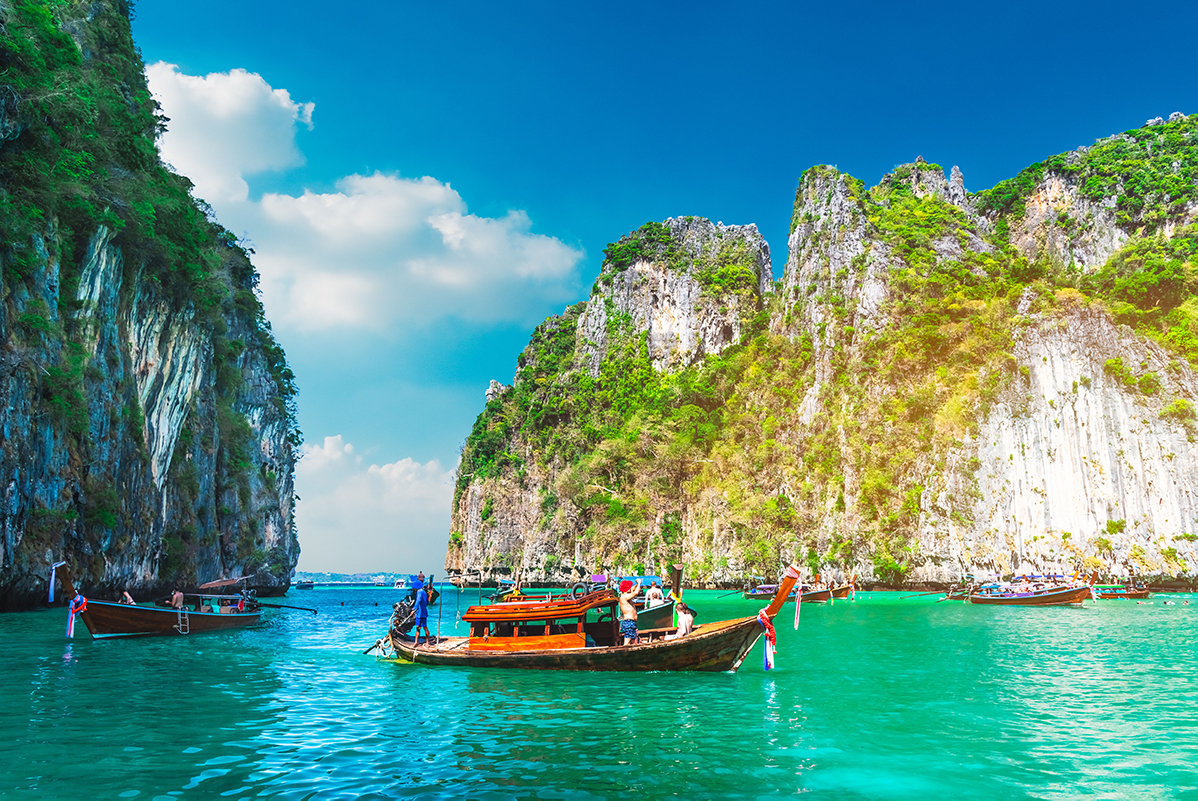 As a part of Hat Nopparat Thara – Mu Koh Phi Phi National Park, Koh Mai Phai is naturally abundant. It may be on a path less traveled, but the unspoiled peaceful beach and water offers a way to truly be a part of the nature. If serenity is your cup of tea, Koh Mai Phai will be your sanctuary.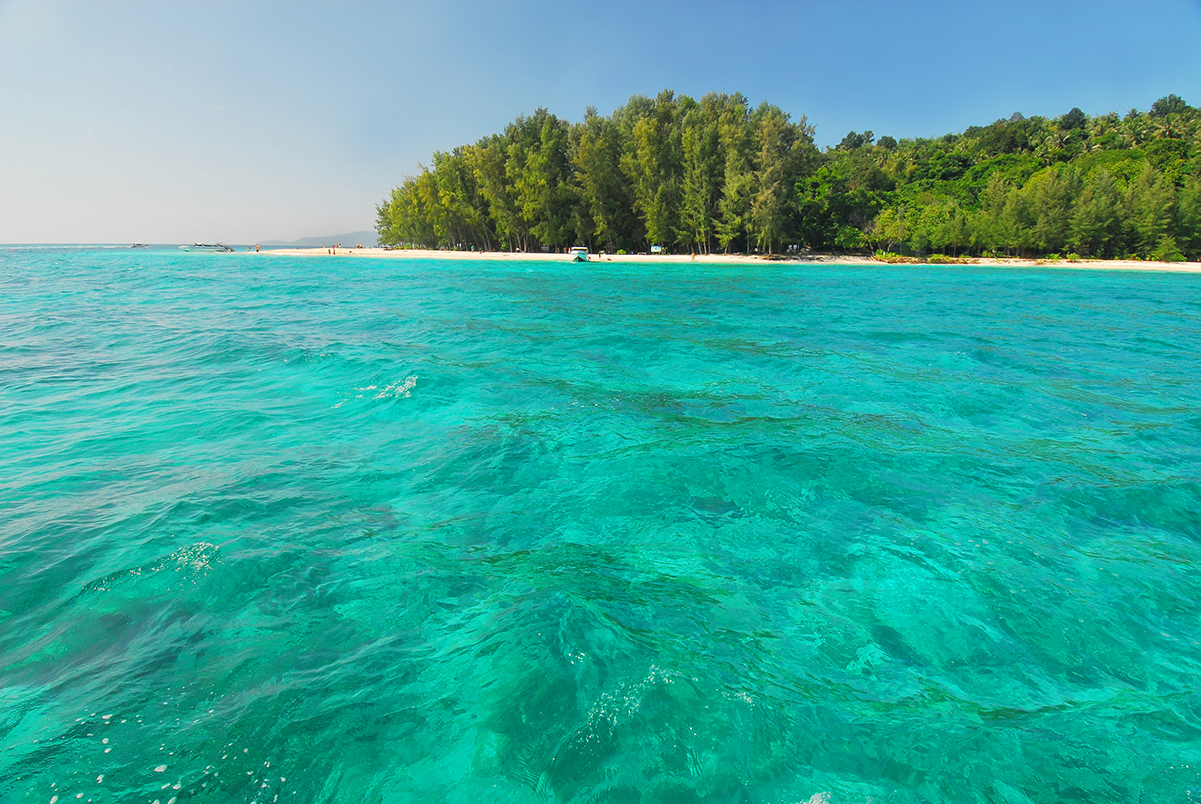 Racha Islands consist of the bigger Racha Yai Island and its smaller sister, Racha Noi Island. Most traveler visit the big sister first as Racha Yai has all the five-star resorts and modern facilities for a luxury stay. Lying north of the island is Ao Patok, the most beautiful bay on Racha Yai. Snorkeling here means you will get to see amazing coral reef and rare corals like staghorn coral, as well as young coral reef.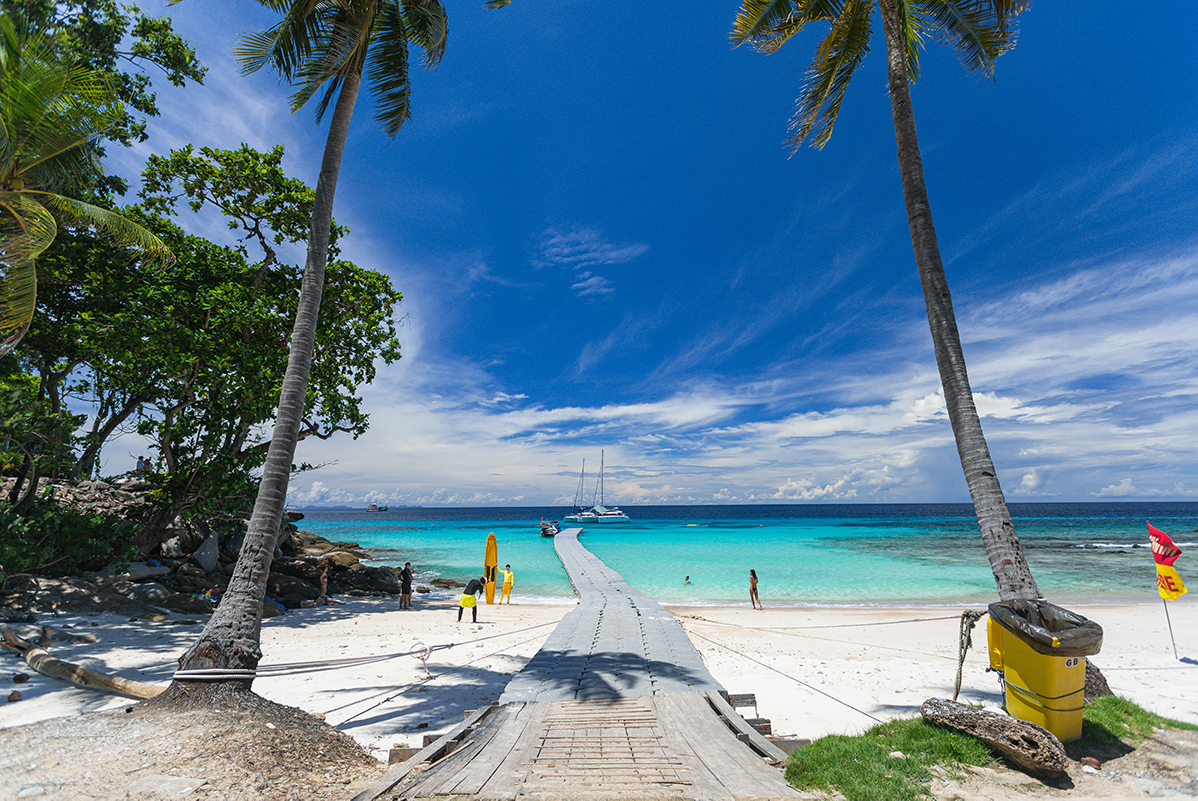 The Ultimate Entertainment Centers
Besides beach and water activities, Phuket is also considered a leading entertainment hub in Thailand. Hanuman World let you live an adventurous life of the monkey king. The zipline park features thirty daring stations that will test your courage and dare you to fly among the trees. If you are not after an adrenalin rush, the sky walk still allows the top of the jungle experience, or you can just relax and enjoy food and drinks at Three Monkeys restaurant while waiting for your friends
ADDRESS: 105 MOO 4 CHAOFA ROAD, WICHIT, MUEANG, PHUKET
TEL: 062 979 5533
OPENING HOURS: EVERY DAY 10.00 – 21.00
ENTRANCE FEE: ADVENTURE PACKAGE STARTS AT 1,990 BAHT / HR.
FACEBOOK: HANUMAN WORLD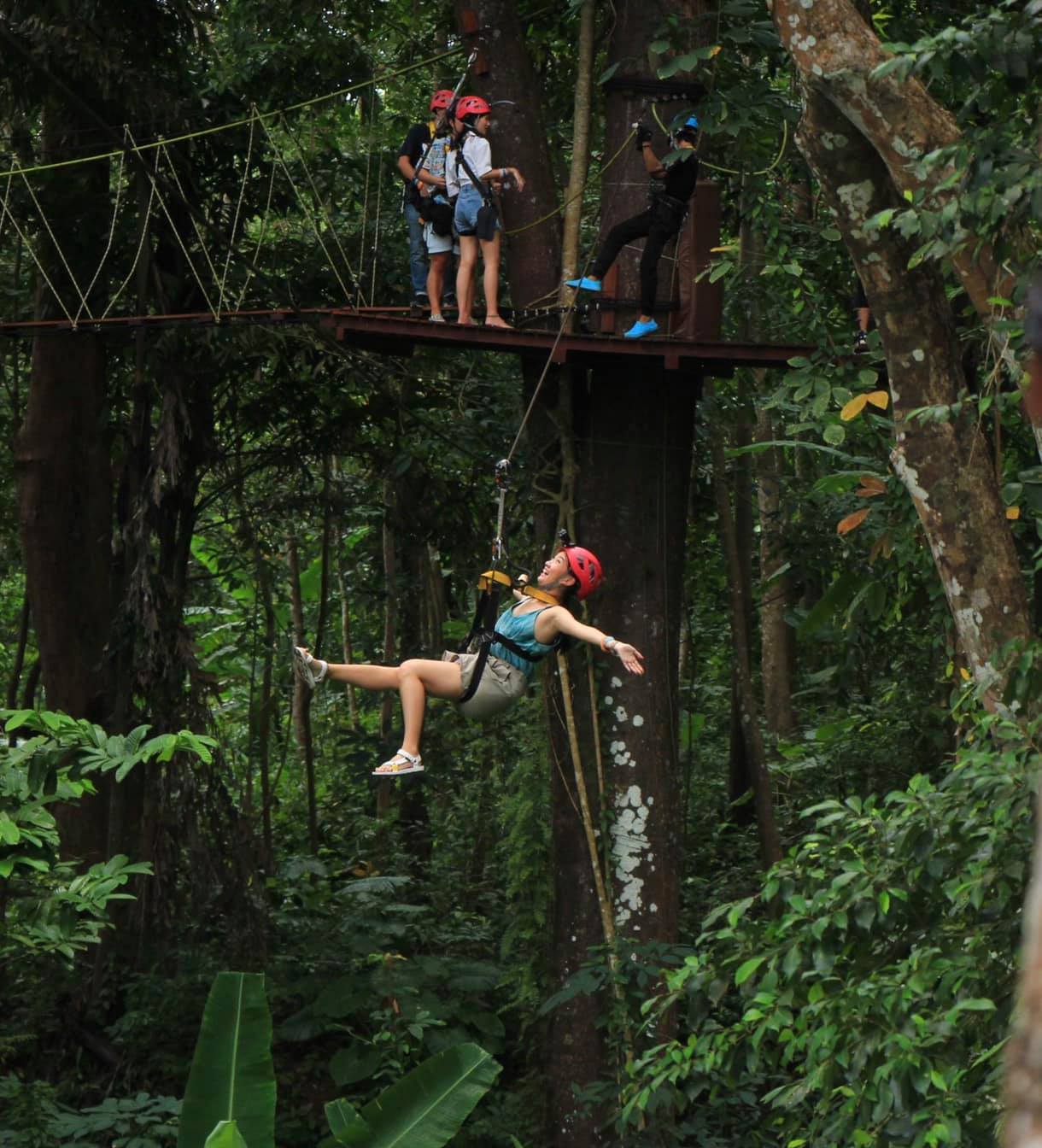 Chill out at one of the best water parks in the region! Blue Tree Phuket sits on an expansive 140 rai of fun aquatic experience. It offers a well-rounded, allday entertainment for the family, from huge artificial ocean to zipline, rock climbing and cliff jumping. The water park highlights advance water treatment technology to guarantee the safety of all guest.
ADDRESS: 4/2 SRISOONTHORN ROAD, CHERNTALAY, TALANG, PHUKET
TEL: 076 602 435
OPENING HOURS: EVERY DAY 10.00 – 22.00
ENTRANCE FEE: CHILDREN 350 BAHT / ADULTS 1,350 BAHT
FACEBOOK: BLUE TREE PHUKET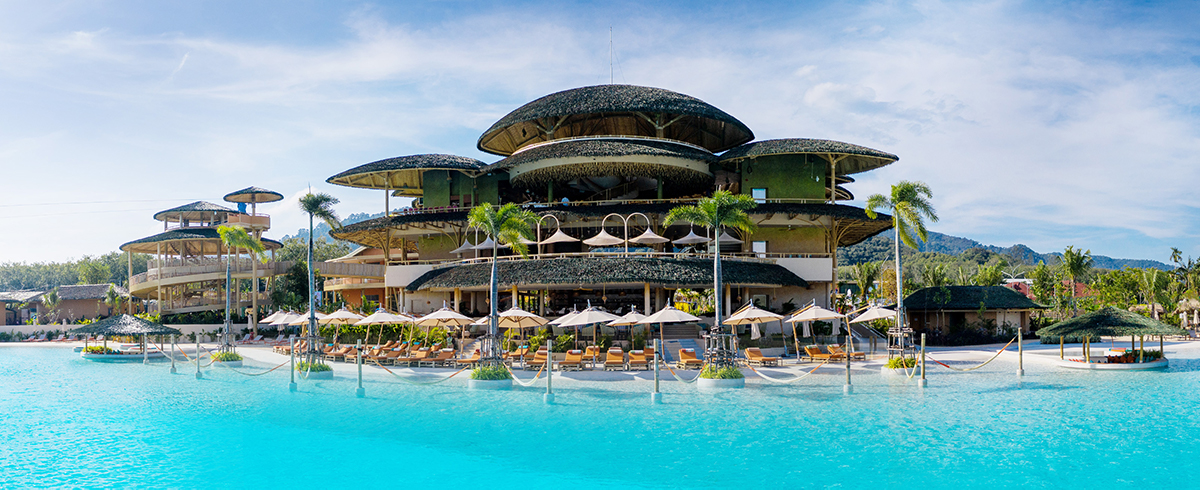 Authentic Phuket Cuisines
As a gastronomy destination, Phuket is full of extraordinary restaurants and you wouldn't want to waste a great opportunity to try the best traditional Phuket cuisine. Tu Kab Khao is famous for offering authentic Phuket dishes in an inviting Penang-style atmosphere. Each dish is beautifully decorated and presented in a royal-Thai style with a selection of wine and cocktails to complement the bold flavours.
ADDRESS: 8 PHANGNGA ROAD, TALAD YAI, MUEANG, PHUKET
TEL: 076 608 888
OPENING HOURS: EVERY DAY 11.30 – 21.00
FACEBOOK: TUKABKHAO PHUKET LOCAL FOOD RESTAURANT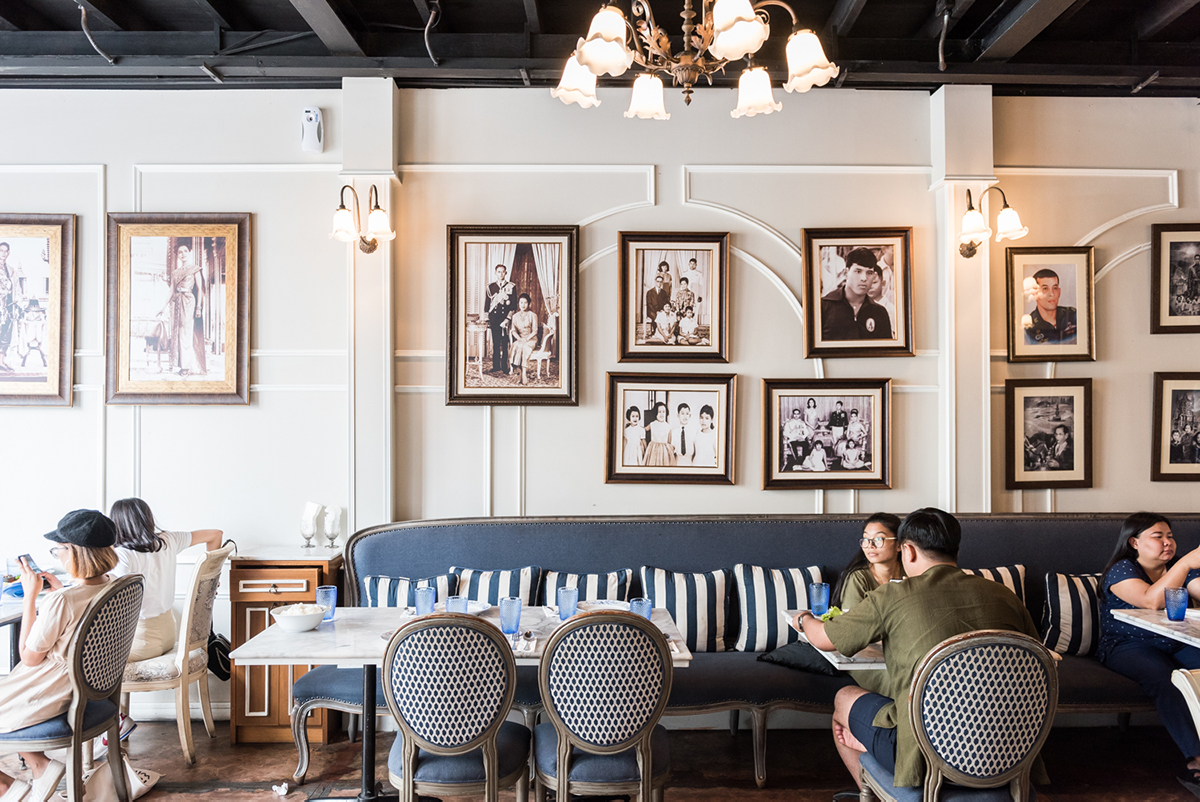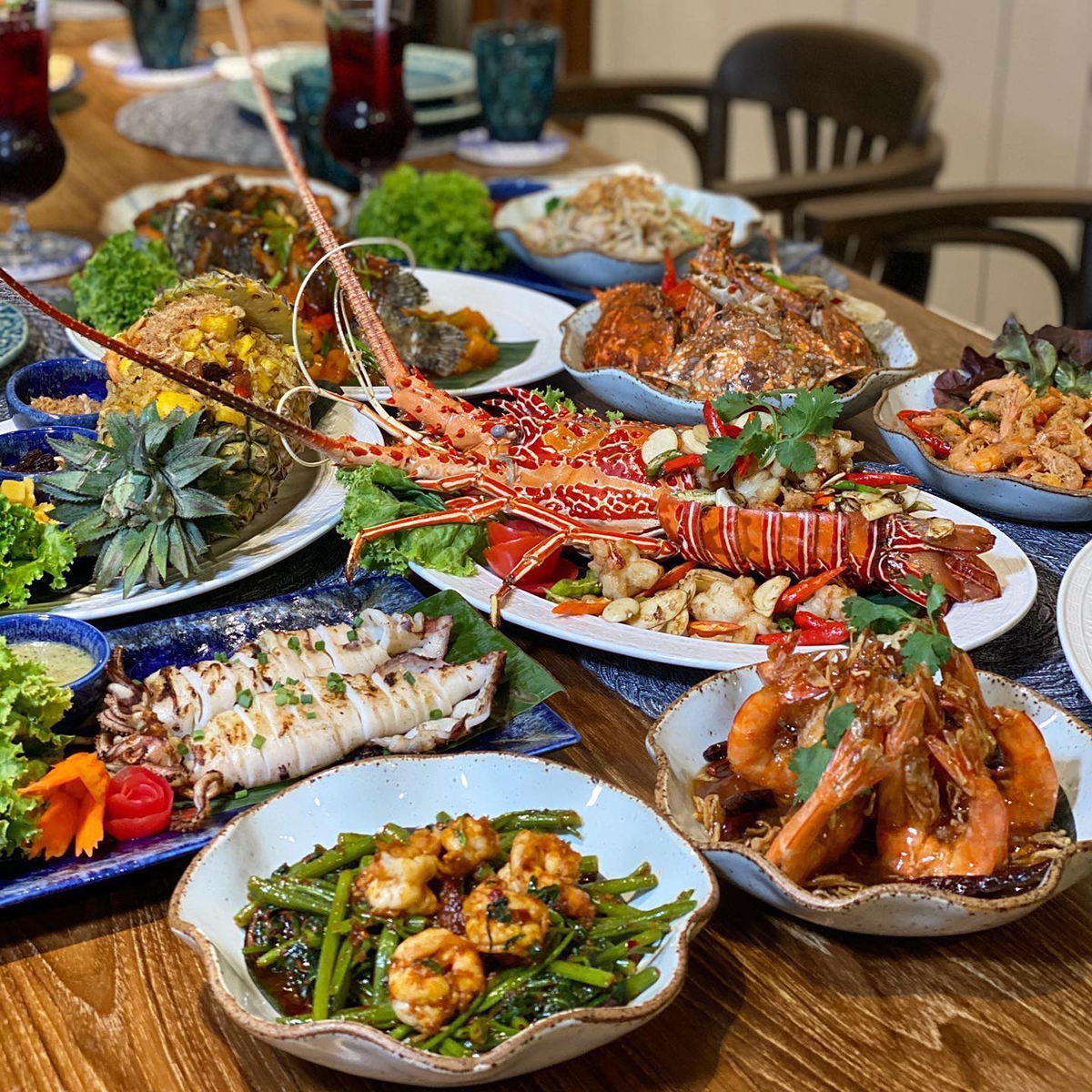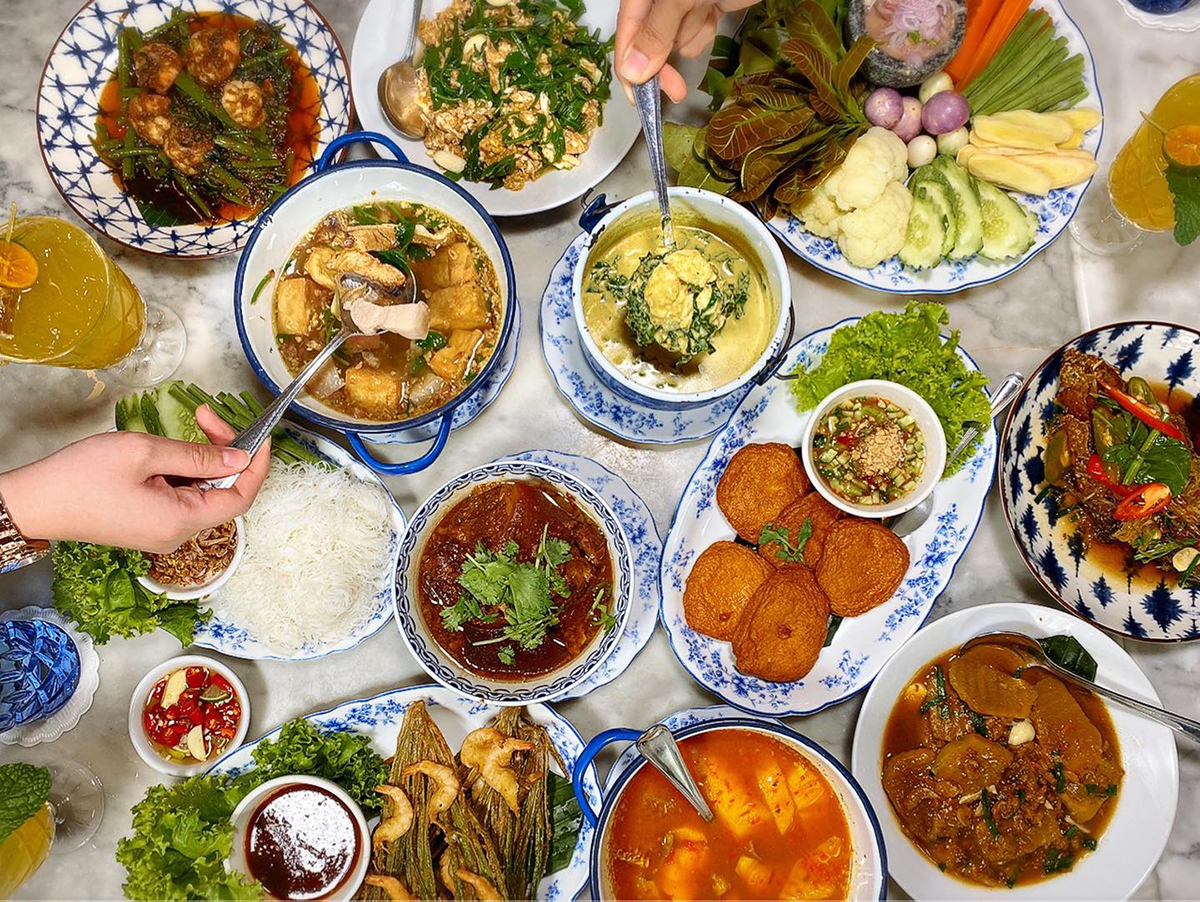 Perched on top of Khao Rang, Tunk-ka Café serves flavourful Thai cuisine to the million dollars view of Phuket. The restaurant provides a relaxing place to chill out with friends and family or a romantic spot to bring your special someone. Khao Rang Viewpoint and Phraya Ratsada Nu Pradit 100 Years Memory Hall are also within a walking distance from the restaurant.
ADDRESS: KHOSIMBI – KHAO RANG ROAD, TALAD NEUR, MUEANG, PHUKET
TEL: 061 978 2549
OPENING HOURS: MON – FRI 12.00 – 14.00 / 17.00 – 21.30, SAT -SUN 11.00 – 22.00
FACEBOOK: TUNKKACAFEPHUKET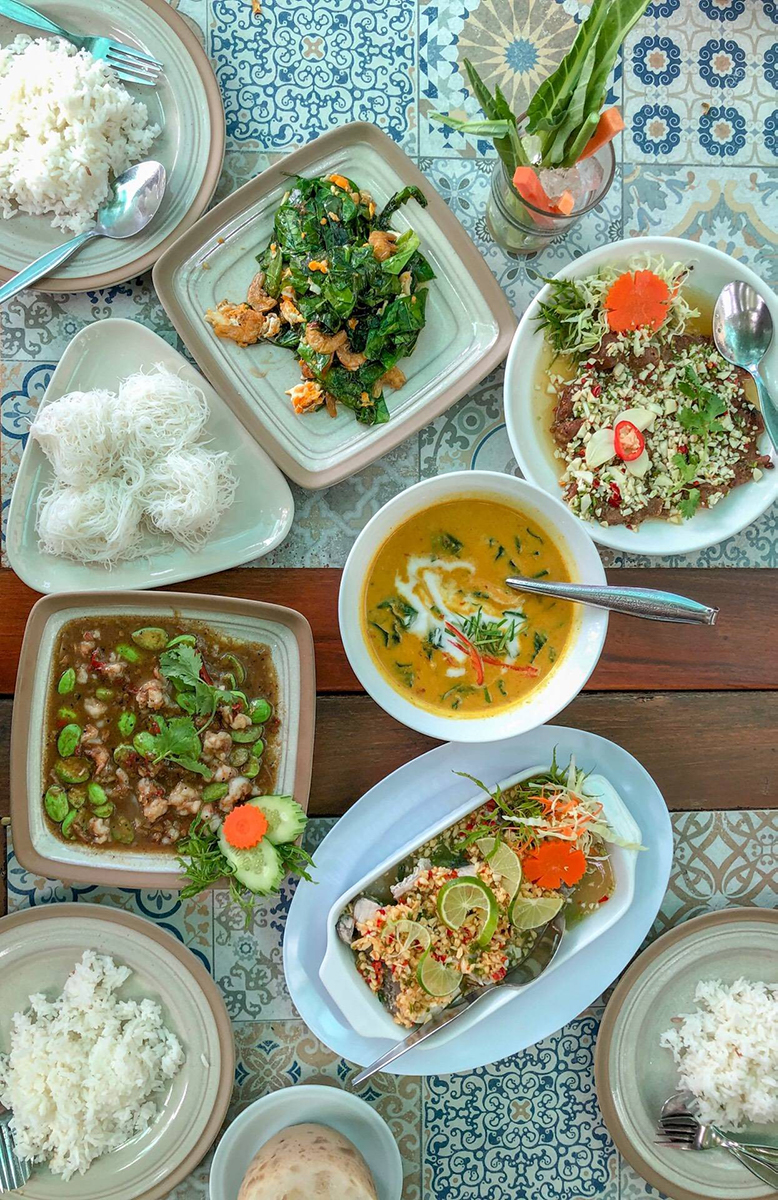 Taste the authenticity of home-cooked Peranakan cuisine. The Charm Dining Gallery invites you into a classic Sino-Portuguese shophouse in Phuket Old Town and join a home style Peranakan dinner. Tr y classic menus like Braised pork belly, fried fish with Penang-style sauce, and deep-dried Phuket sausage. curry, all guaranteed by Michelin's Bib Gourmand reward!
ADDRESS: 93 DIBUK ROAD, TALAD NEUR, MUEANG, PHUKET
TEL: 076 530 199
OPENING HOURS: EVERY DAY 11.00 – 22.00
FACEBOOK: THE CHARM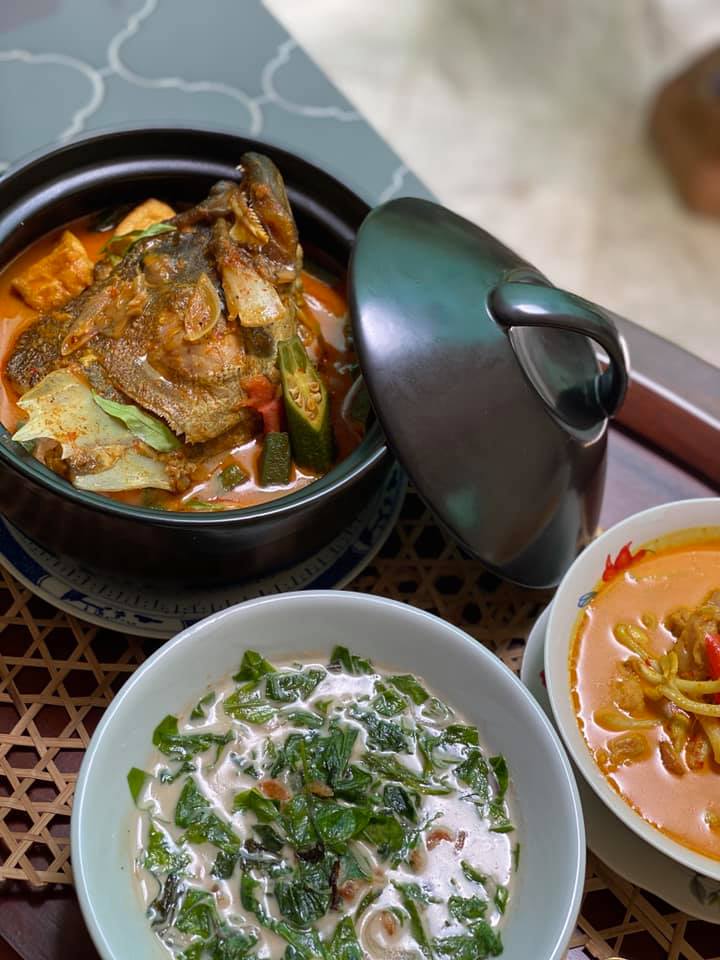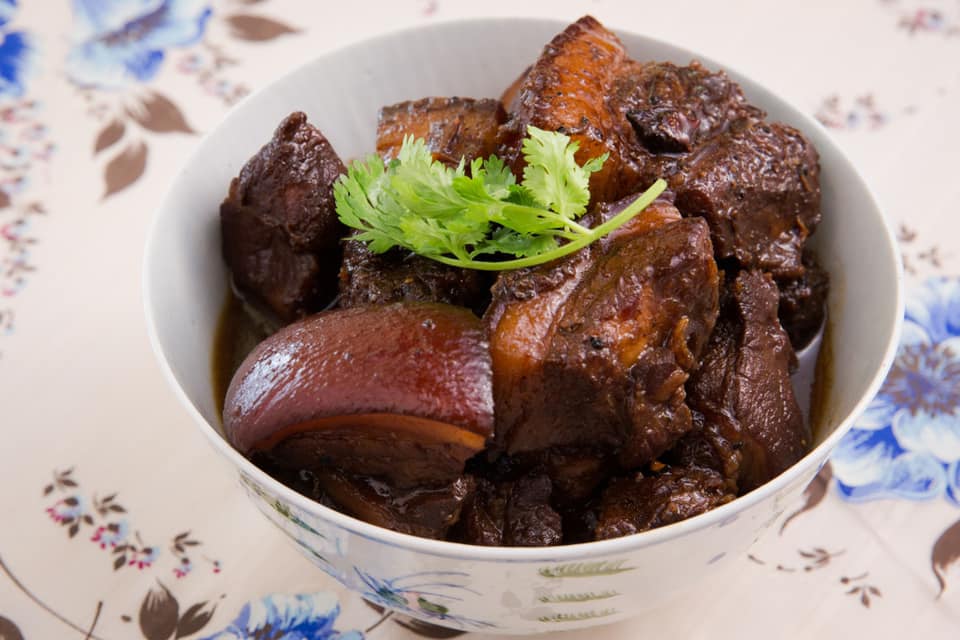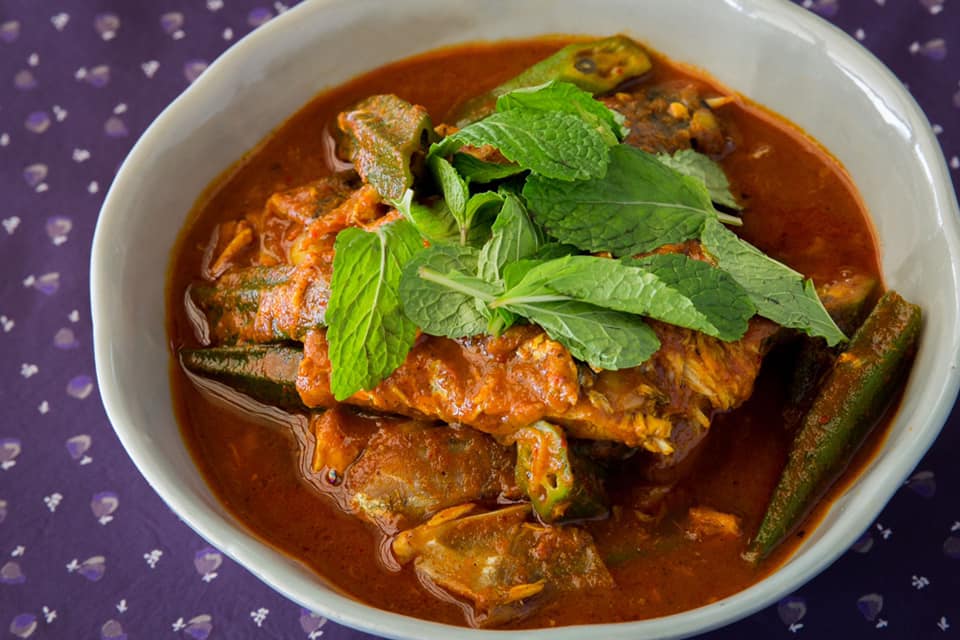 Mee Sapam originates in Phuket and can rightfully be called the traditional dish of Phuket. Mee Sapam by Granny Jian has been serving its signature Mee Sapam for 66 yrears, and people still can't get enough of the thick and firm Hokkien noodle in aromatic soup!
ADDRESS: 56/8 THEPKASATREE ROAD, KOH KAEO, MUEANG, PHUKET
TEL: 076 377 595
OPENING HOURS: EVERY DAY 9.00 – 17.30
FACEBOOK: MEESAPAM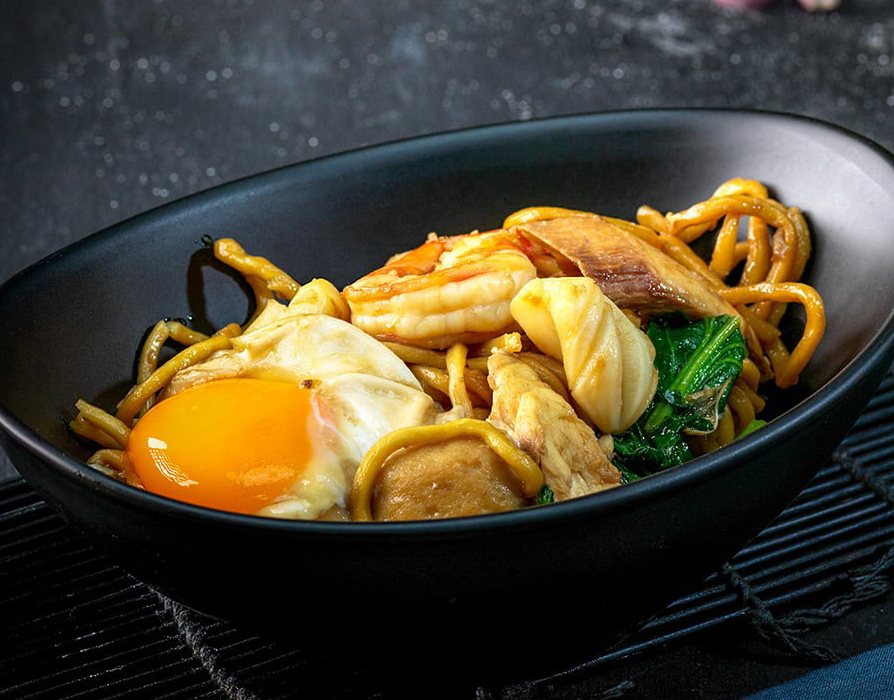 Go Benz is the 'go to' restaurant for both local and visiting night owls for 16 years. The atmosphere is simple, the food looks simple, but the taste is a whole different story.
ADDRESS: KRABI ROAD, TALAD NEUR, MUEANG, PHUKET
TEL: 086 610 0786
OPENING HOURS: EVERY DAY 19.00 – 2.00
FACEBOOK: GOBENZPHUKET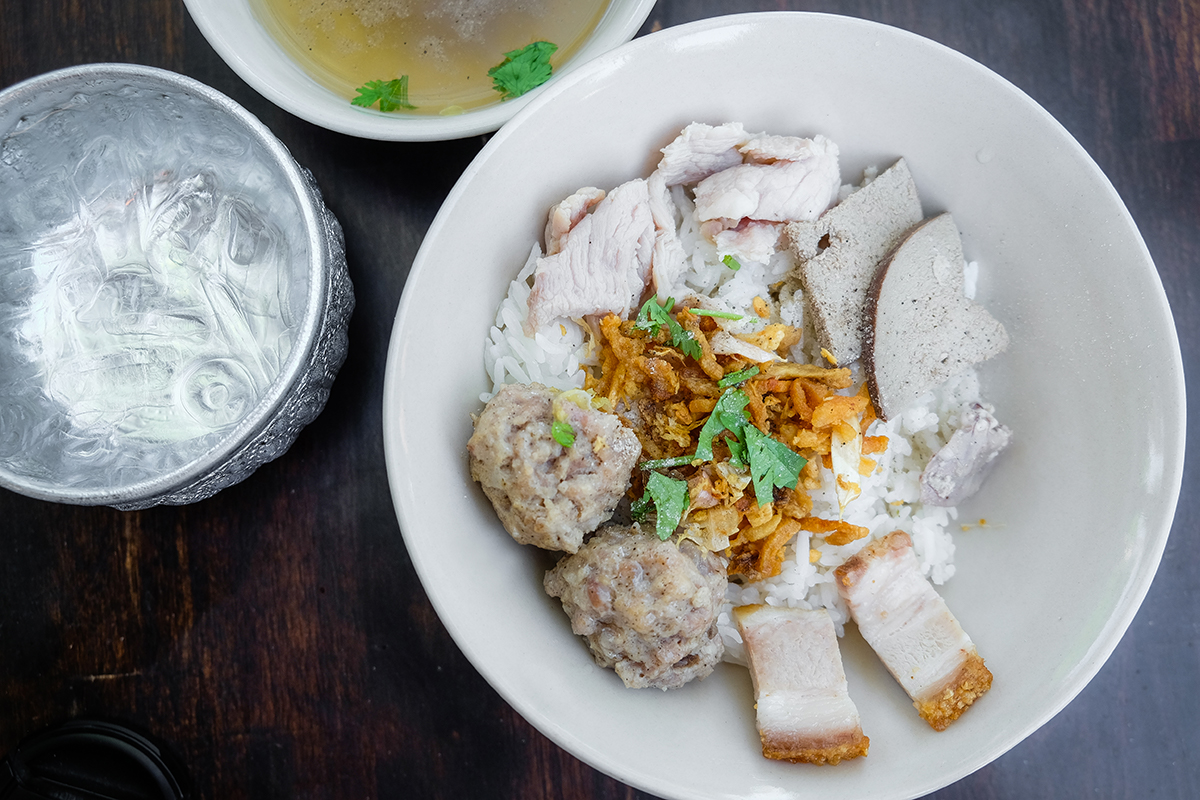 Nom Jeen or Kanom Jeen is a popular noodle dish across Thailand because it's simple and delicious. Nom Jeen Phuket serves some of the best kanom jeen menus in a friendly garden atmosphere. The freshly made noodle and the sauce perfectly complement one another, especially with the crab curry and Choob Yum (traditional Phuket sauce).
ADDRESS: 63/14 RUAM PATTANA ROAD, RATSADA, MUEANG, PHUKET
TEL: 081 895 9430
OPENING HOURS: 7.00 – 15.00, CLOSED ON MONDAY
FACEBOOK: NOMJEENPHUKET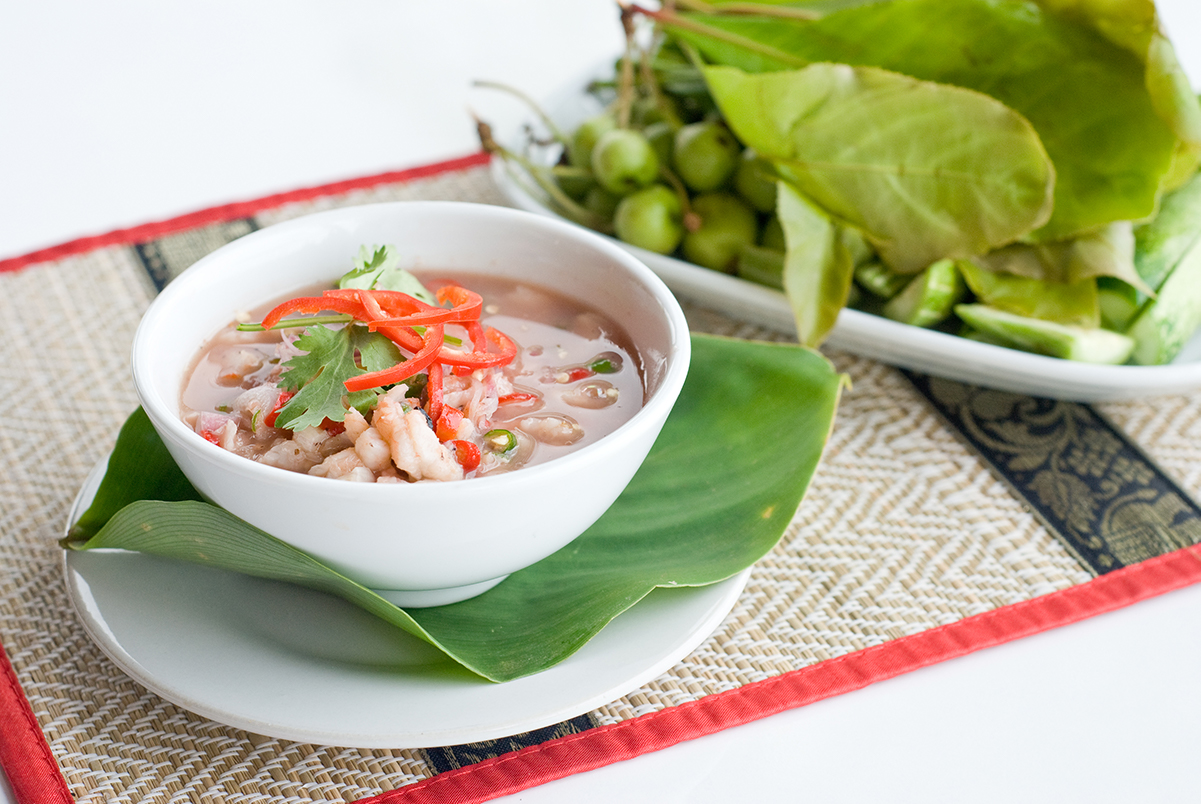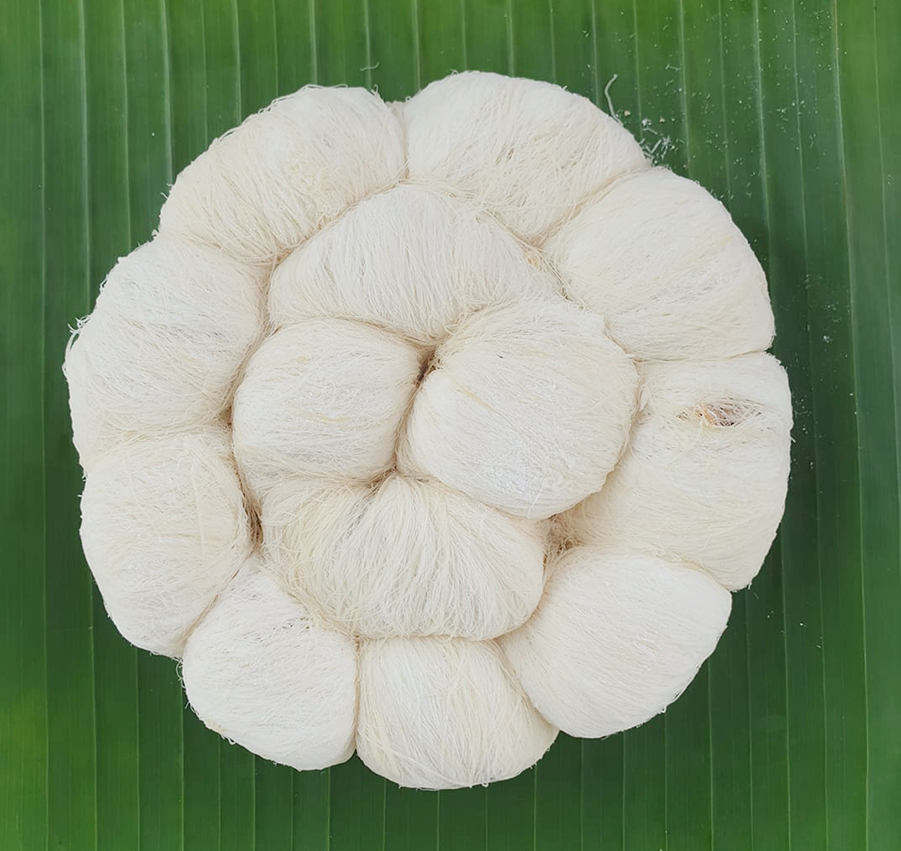 The stomach can never be satisfied without sweets. O-aew jelly served on shaved ice has been the popular sweet in Phuket for more than 80 years and no one does it better than O-aew Pae Lee!
ADDRESS: SOI SOON UTIS, YAOWARAT, TALAD YAI, MUEANG, PHUKET
TEL: 086 940 2042
OPENING HOURS: EVERY DAY 13.00 – 17.00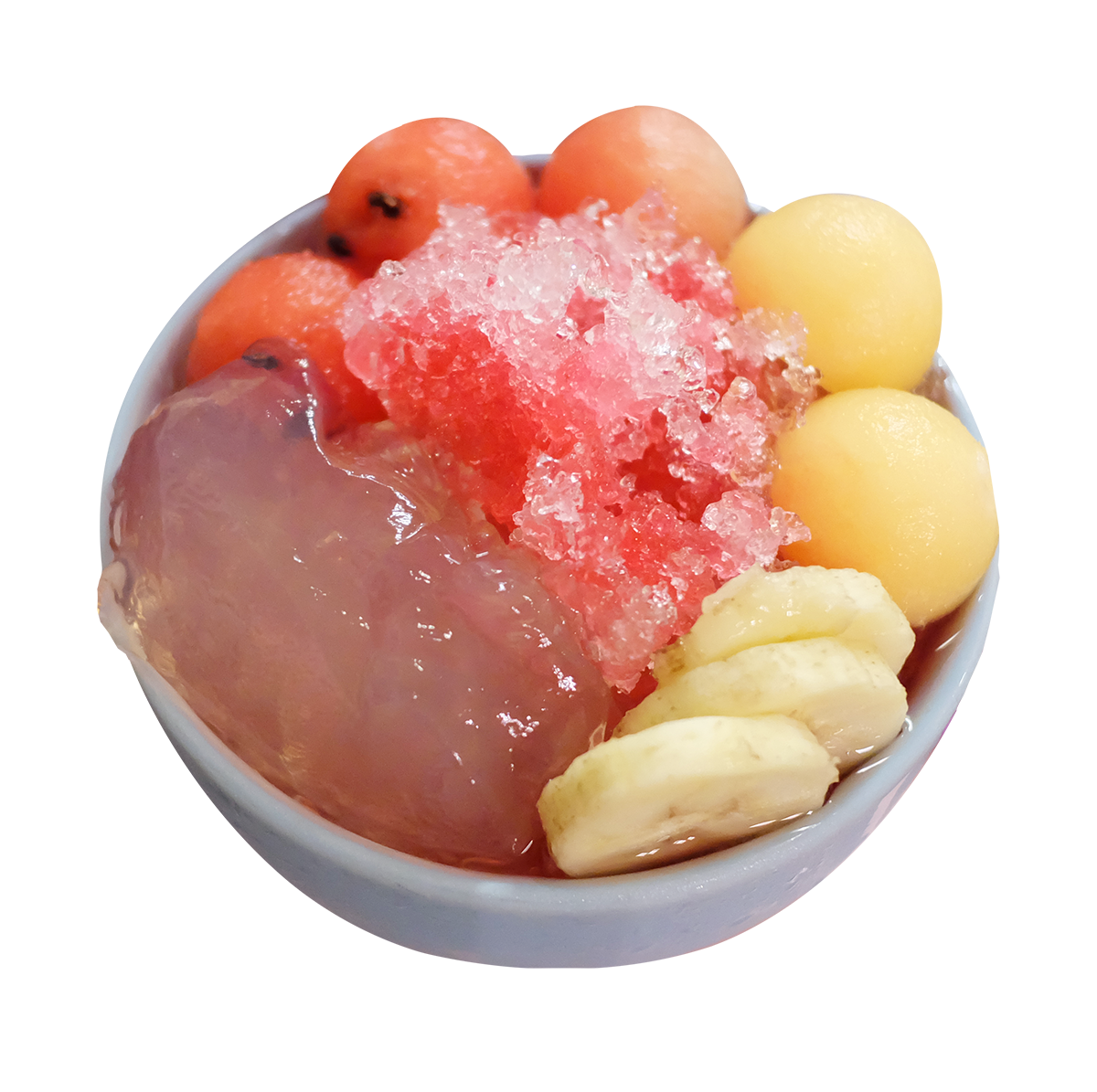 Cool Cafés & Bars in Phuket
Looking to unwind after a long day or just chill out on the weekend? Housed in a century-old historical building, Tantitium seamlessly combine Phuket's iconic SinoPortuguese design to the elegant colonial décor, resulting in a chic restaurant bar with classy vibe on Dibuk Road. Besides great Thai food and variety of drinks, there are plenty of alluring nooks and corners to update your Instagram profile.
ADDRESS: 84 DIBUK ROAD, TALAD NEUR, MUEANG, PHUKET
TEL: 076 510 411
OPENING HOURS: EVERY DAY 19.00 – 24.00
FACEBOOK: TANTITIUM
Dibuka's awesome industrial loft style sets a unique atmosphere for the fusion dishes that blend explosive southern Thai flavours to European cuisine. These creative menus go harmoniously with the restaurant curated drink list, as well as Debuka's signature Thai cocktails
ADDRESS: 2/13 DIBUK ROAD, TALAD YAI, MUEANG, PHUKET
TEL: 076 606 666
OPENING HOURS: EVERY DAY 17.30 – 1.00
FACEBOOK: DIBUKA CAFE&RESTAURANT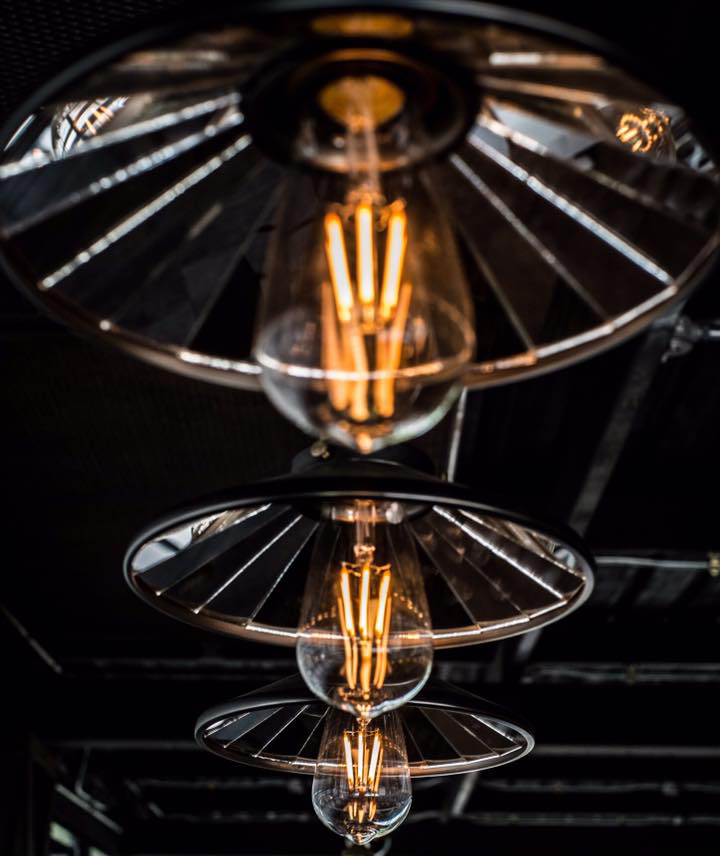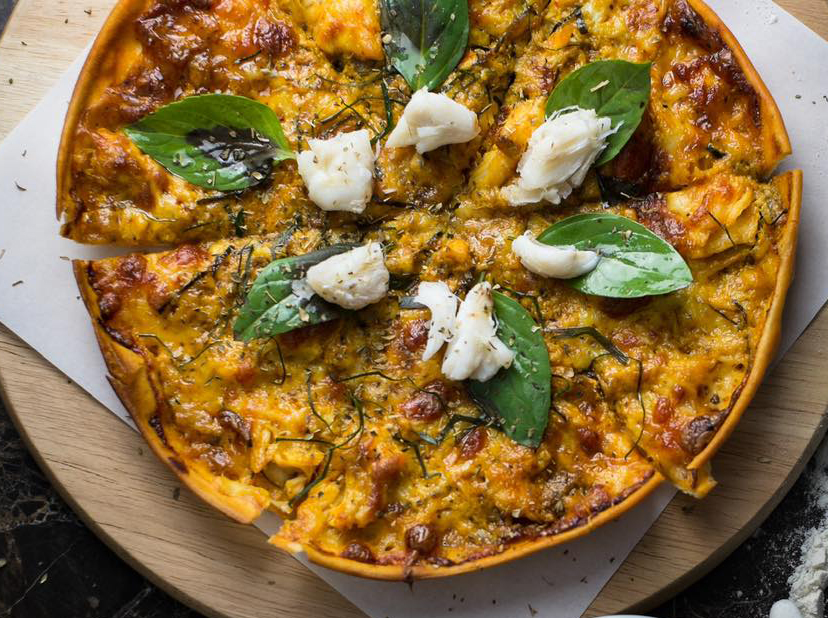 Hidden in a quiet alley in Phuket Old Town is a charming Korean minimalist café, Sri the Shophouse. White walls and smooth lines give a clean canvas to the contrasting wooden furniture and décor, and really makes the drinks standout from all angles. The atmosphere gets sweeter with beautifully presented drinks and homemade French pastries. Sri the Shophouse also exhibits fine works of local artists.
ADDRESS: 125 SOI SOON UTIS, TALAD NEUR, MUEANG, PHUKET
TEL: 089 465 8954
OPENING HOURS: 9.00 – 19.00, CLOSED EVERY WEDNESDAY
FACEBOOK: SRI THE SHOPHOUSE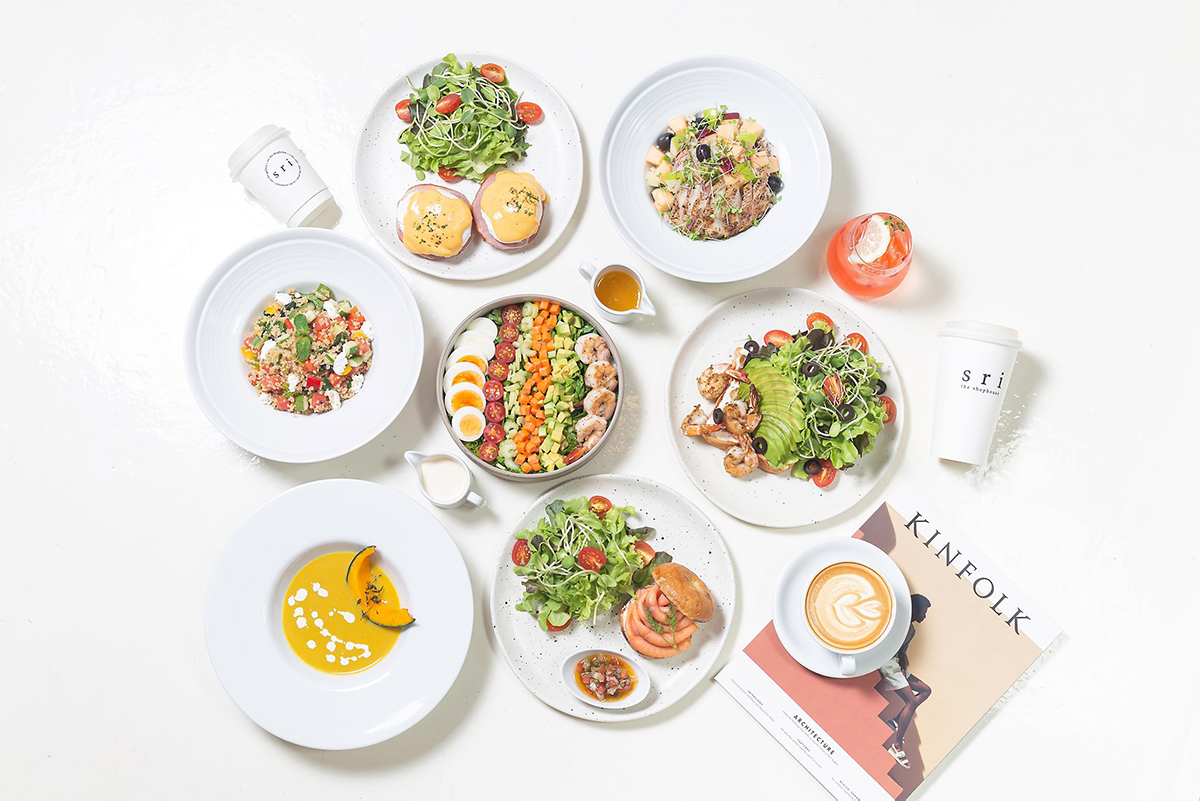 Ma Doo Bua Café literally translates to 'come and see the lotus' which hints what to expect when visiting the café. The contemporary Thai café is a trendy check-in spot for young café hoppers who just won't be able to resist taking a photo with the café's signature lotus pond. It is highly recommended to try the crispy lotus stem spicy salad while you are here.
ADDRESS: 310/51 MOO 1 BAANDON – CHERNG TALAY, TALANG, PHUKET
TEL: 063 593 9939
OPENING HOURS: EVERY DAY 10.00 – 20.00
FACEBOOK: MA DOO BUA CAFE' L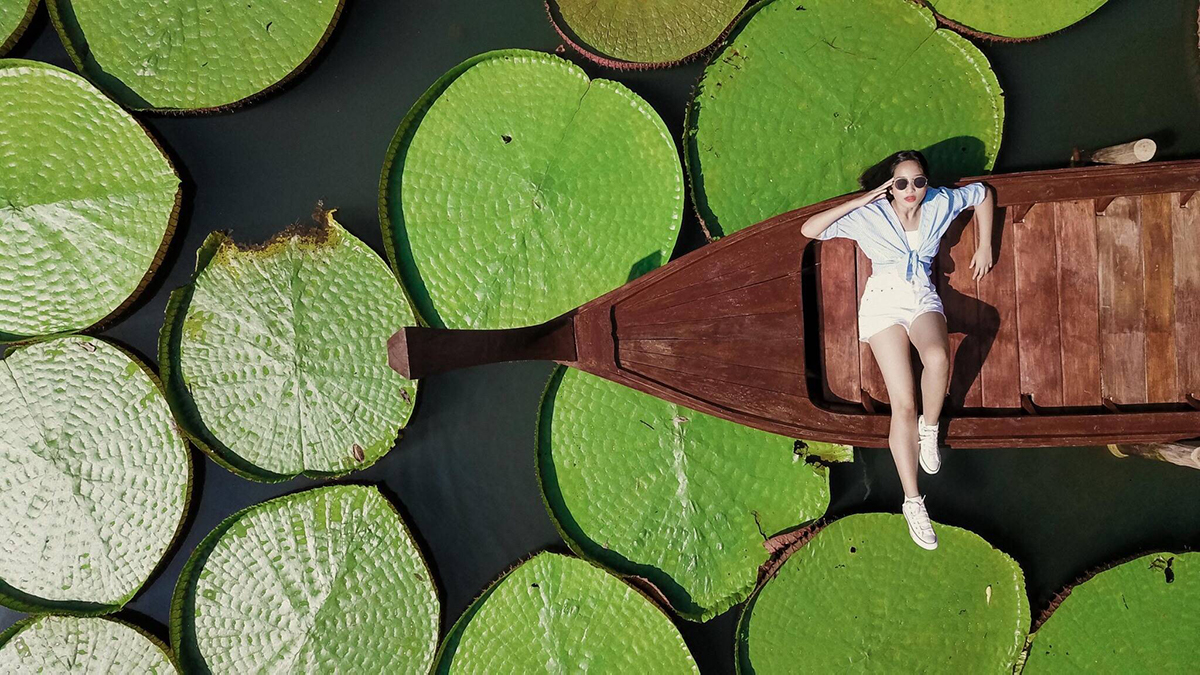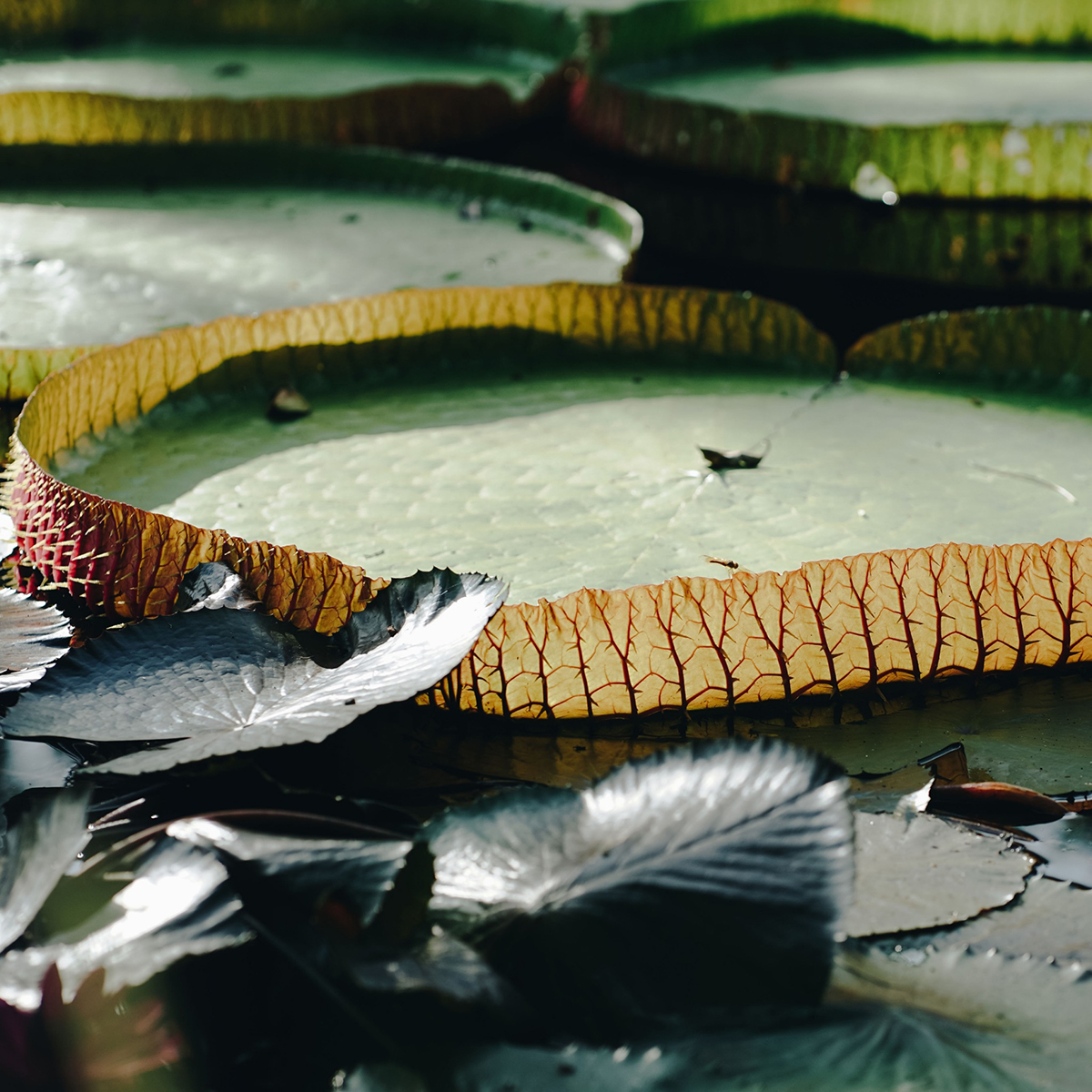 The Feelsion Café boasts a mixture of unique character that fits "My Feeling," so you'll surely find something would want to snap a shot with. Every corner has its own charm, and you may have to spend hours completing the album. The menu also comes in different flavours from Thai desserts and waffles, to homemade ice-cream and cakes, as well as creative signature drinks.
ADDRESS: 445/1 PHUKET ROAD, TALAD YAI, MUEANG, PHUKET
TEL: 083 181 9845
OPENING HOURS: 10.30 – 20.00, CLOSED EVERY WEDNESDAY
FACEBOOK: THE FEELSION CAFÉ
Ice-cream never gets old when you are in the tropics! Torry's Ice Cream renovated an old Peranakan home into a classic ice-cream palour with pink shop front! Over 70 flavours of premium ice-cream are made and creatively mixed with local desserts for uniquely unforgettable icecream menus.
ADDRESS: 33/6 VICHAISONGKRAM ROAD, TALAD YAI, MUEANG, PHUKET
TEL: 076 510 888
OPENING HOURS: MONDAY – FRIDAY 11.00 – 18.00 / SATURDAY – SUNDAY 11.00 – 21.30
FACEBOOK: TORRY'S ICE CREAM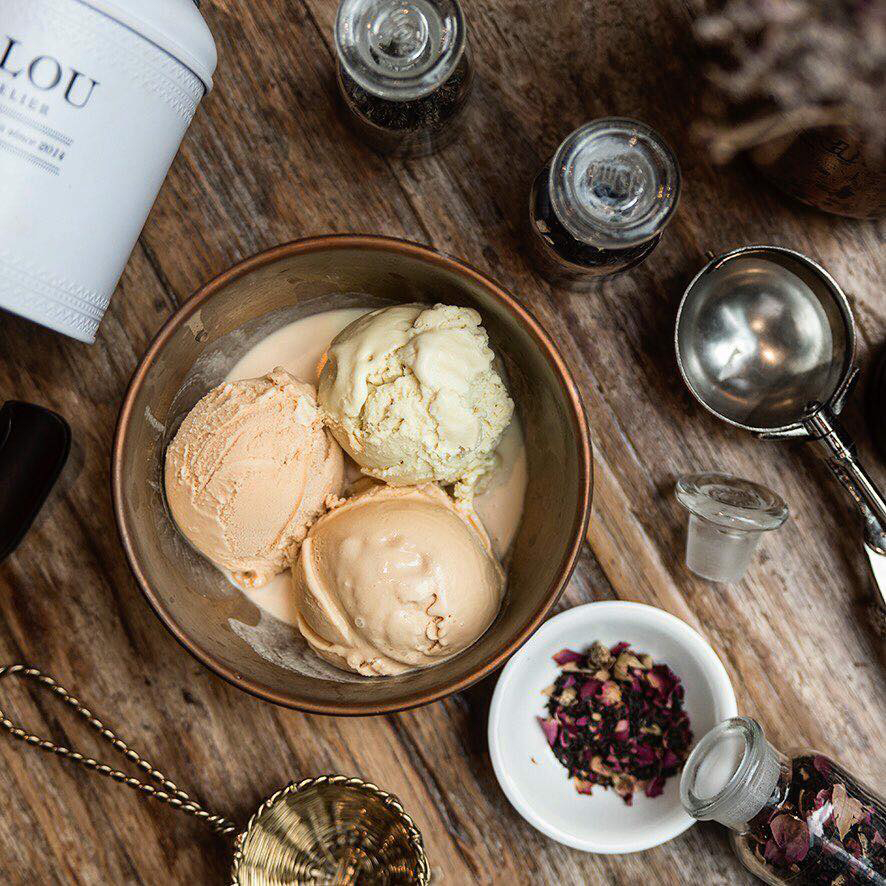 As the name suggested, DAY & NIGHT of Phuket is an all-day and late night, restaurant, café, and bar. The all-in-one restaurant is a popular chill out spot for locals and tourists alike, and with a long list of food, drinks, and desserts, you will have to make a couple of trips to taste them all.
ADDRESS: 1/5 DIBUK ROAD, TALAD YAI, MUEANG, PHUKET
TEL: 076 219 788
OPENING HOURS: EVERY DAY 9.00 – 24.00
FACEBOOK: DAY & NIGHT OF PHUKET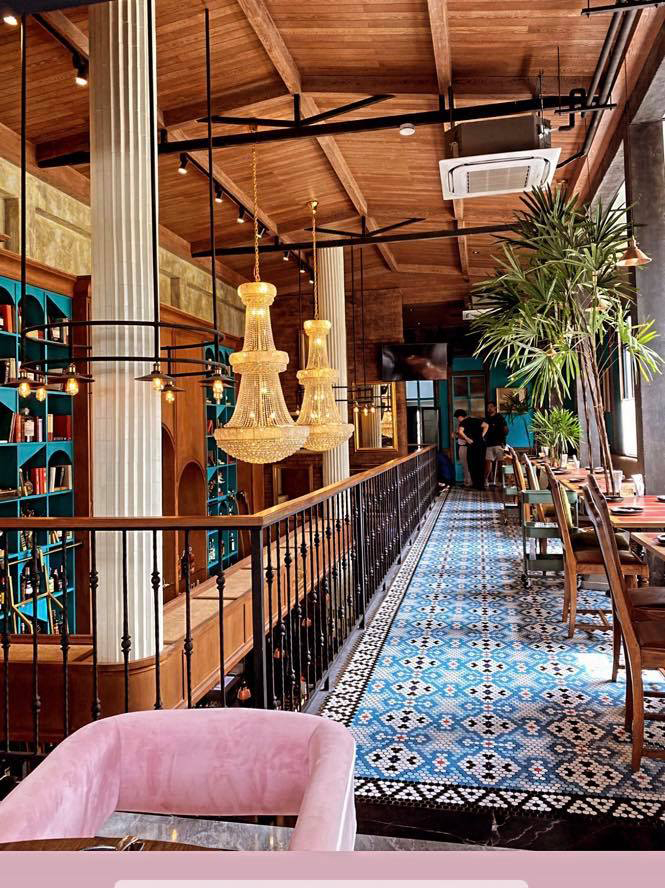 Café GODO took an old Sino-Portuguese home, gave it a little modernization, and turned it into a welcoming café. Painted in black and white, the unique café looks modern, yet the charm of its history is well-preserved. People, and guests of Sound Gallery House boutique hotel next door, usually come to enjoy the quiet atmosphere alongside selections of tea, coffee, Thai sweets, and pastries.
ADDRESS: VICHITSONGKRAM ROAD, TALAD NEUR, MUEANG, PHUKET
TEL: 061 879 9056
OPENING HOURS: SUNDAY – THURSDAY 8.00 – 22.00/ FRIDAY – SATURDAY 8.00 – 19.00
FACEBOOK: GODO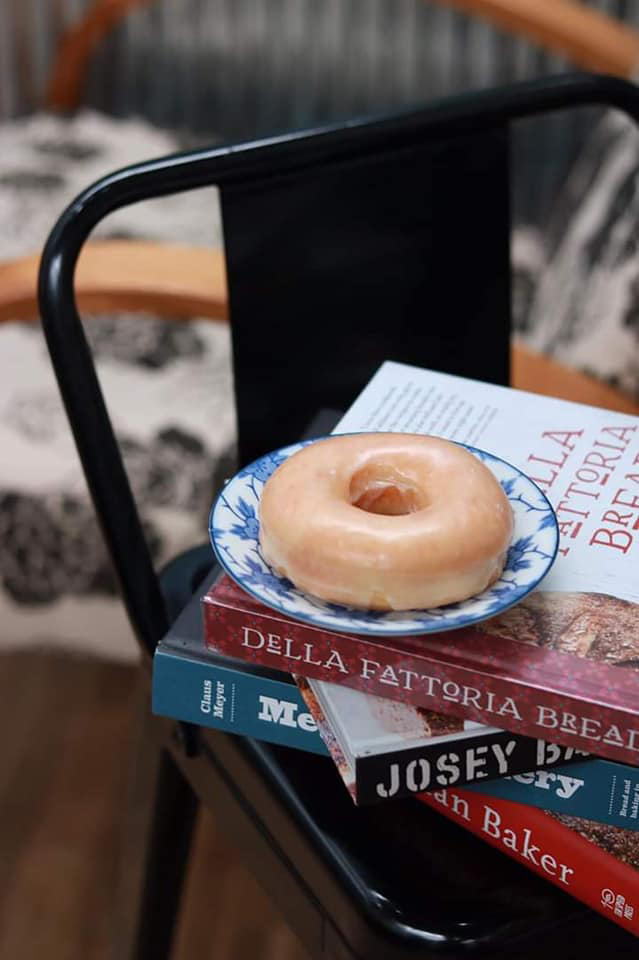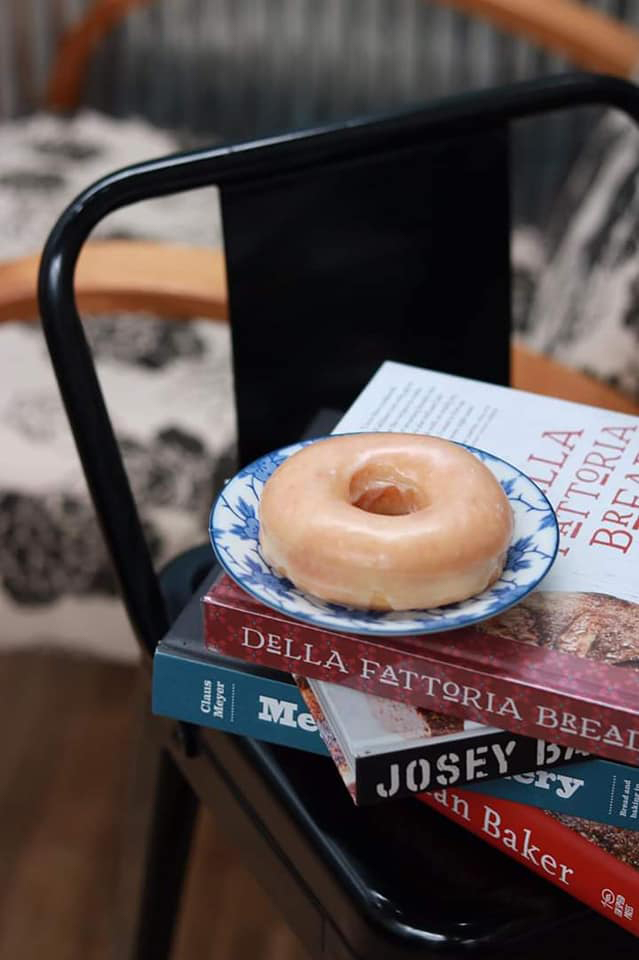 Set in a grand Sino-Portuguese mansion, or locally known as "AngMor-Lao", Sound Gallery House is full of the spirit of Peranakan. Classic Phuket architecture and inspiring musical décor give life and homely vibe to the design while the surrounding garden makes the perfect venue for a small wedding.
ADDRESS: 33/6 VICHAISONGKRAM ROAD, TALAD NEUR, MUEANG, PHUKET
TEL. 076 608 854
WEBSITE: WWW.SOUNDGALLERYHOUSE.COM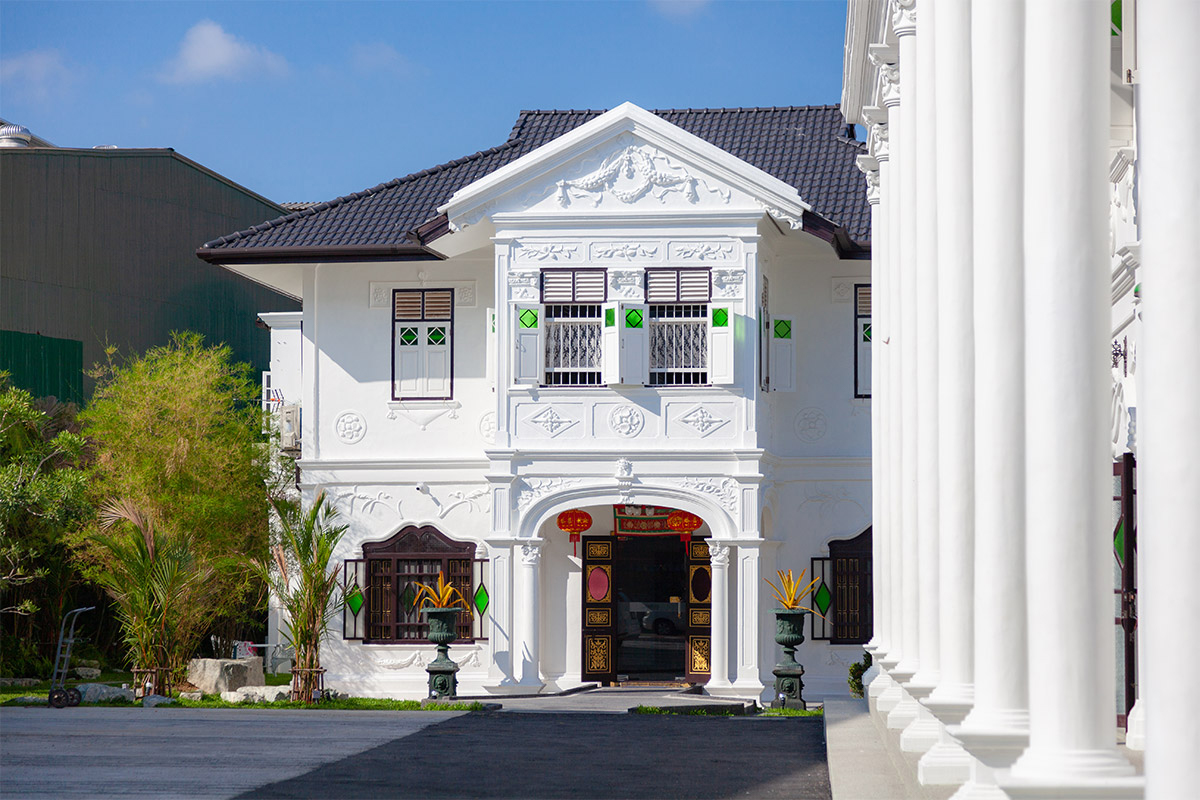 ISLAND ESCAPE BY BURASARI
Luxury can be found on Koh Ma Prao! As the only luxury resort on the island, Island Escape by Burasari heighten the serenity of Koh Ma Praowith 5-star facilities that guarantee to make your island getaway the most memorable one!
ADDRESS: 94/4 MOO 6 KOH KAEO,MUEANG, PHUKET
TEL: 076 643 643
WEBSITE: WWW.ISESCAPE.COM