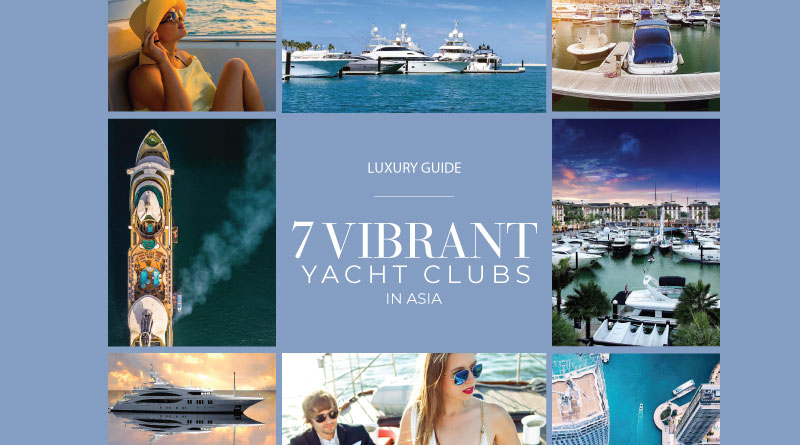 LUXURY GUIDE – 7 VIBRANT YACHT CLUBS IN ASIA
LUXURY GUIDE - 7 VIBRANT YACHT CLUBS IN ASIA
Let's take a look at the great access from sea or waterway. Asia, one of the fantastic places in the region for the yachting experience. More than just a safe haven to berth a boat, marinas offer haul-out facilities for the best personal enjoyment.
ROYAL PHUKET MARINA, PHUKET
An outstanding world-class destination combining luxury waterfront living with an artistic marina. Royal Marina centrally located on the east coast of Phuket, hosts an utterly and lavish residence. Guarantees in the great hospitality by 5-gold anchor award-wining marina complex. Enjoy the combination of leisure activity and luxury on island sophistication. There are 100 wet berths and 50 dry berths to accommodate finest vessels ranging from the length of 10 up to 35 meters with a new dry stack storage facility. Royal Phuket Marina is a playground in itself, broad with Phuket's most high-class residences, fine-dining restaurant with a million-dollar view, boutique shopping, a world-class health club and dedicated spa and a gorgeous setting that makes simply strolling along our boardwalk a pleasure. If you're the true man drinker, not so long to be waited, bars is expected to open in the soon future.
Address: 68 Moo 2, Thepkasattri Rd., Kohkaew, Muang, Phuket, Thailand
Tel: +66 7636 0833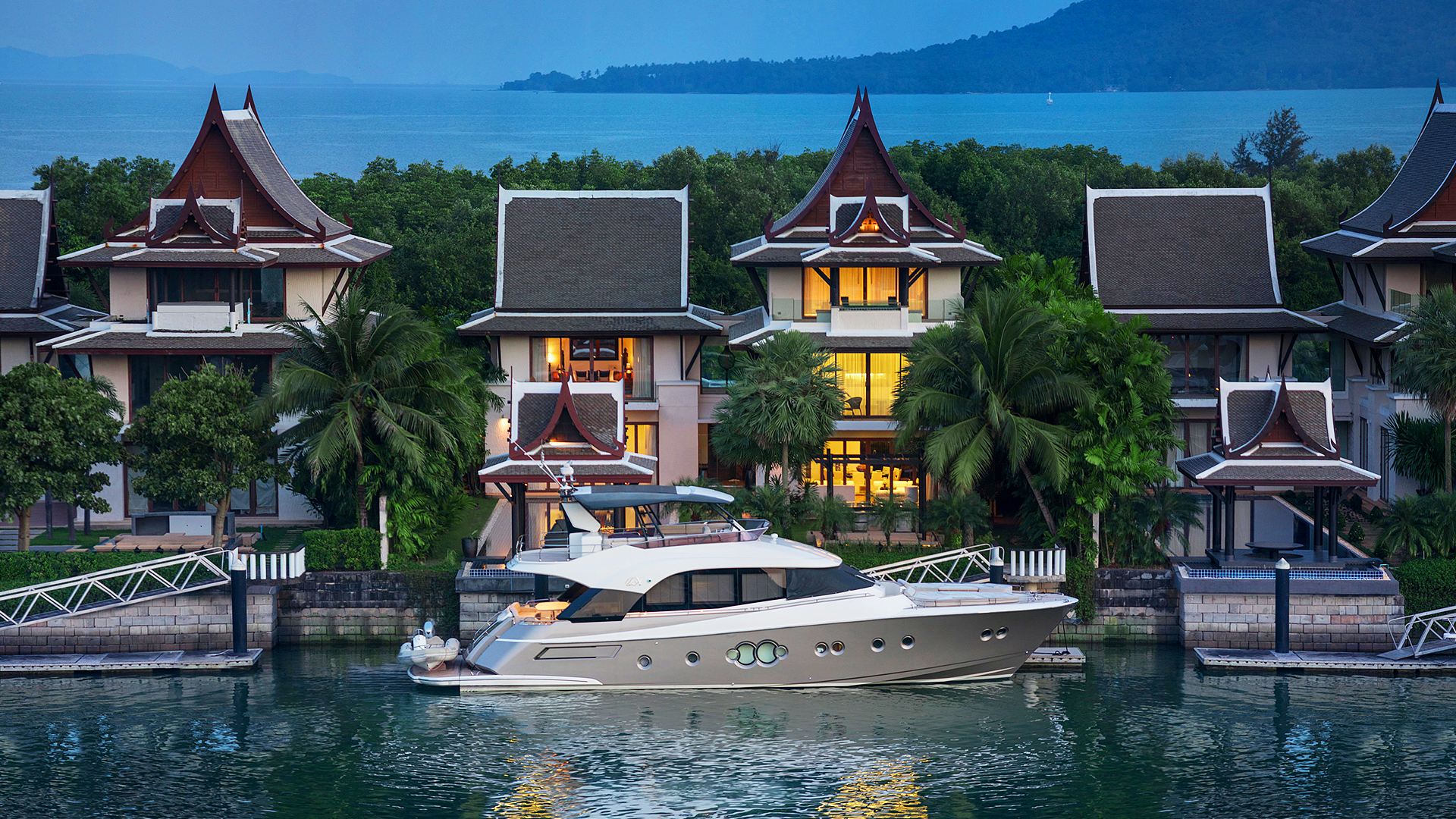 MARINA DEL RAY LOMBOK GILI GEDE, INDONESIA
Enjoy a way of unhurried life, elegant and where the finer things in life are celebrated. Discover Asia's newest tourism on the tropical island paradise with direct international access or a short 90-minute ferry ride from south east Asia's largest tourism destination and journey the worldfamous Bali. Marina Del Ray Lombok Gili Gede situated connected the great continents where Pacific Ocean, Indian, the Australian and Asian are joined. A gorgeous setting makes simply strolling along the boardwalk a pleasure dotted shady palm trees. Marina Del Ray Lombok Gili Gede offers a wide luxury range of fine-dining restaurants, free adventure bike, an outdoor swimming pool and bar. The accommodation features a private beach area and ski storage space, as well as a garden and barbecue facilities. Moreover, for an adventure lover, there are the fun activities such as, hiking, skiing and snorkeling, which can be enjoyed in the surroundings, and guests can relax along the beachfront. This is as close as you will get to see the vibrant paradise.
Address: PT Marine Del Ray Tanjungan Desa Gili Gede, Kec. Sekotong NTB Lombok, Indonesia
Tel: +62 85961467709
ROYAL LANGKAWI YACHT CLUB, MALAYSIA
Malaysia's only award-winning marina for the great yachting experience. The best island indulgence to begin a retreat and enjoy overlooking a marina with a majestic sunset, covered by the natural beauty of the lush green. Langkawi Yacht Club sets within Malaysia's premier marina and vibrant location to provide the convenient access to the island's jetty points, superb dining, as well as meeting facilities. Just in a range of a stone's throw away from Langkawi Yacht Club Hotel, guests can enjoy the gastronomic and mouth-watering delights, available at the Fisherman's Wharf Langkawi. Also, located on the same building of Fisherman's Wharf Langkawi, guests can take amount of time to indulge in taste, smell, relax and pamper themselves with duty-free shopping or spa. This is the perfect getaway and is readily available for short and longterm occupancy with the space of the marina that can accommodate mega-yachts up to 90 meters.
Address: Jalan Dato Syed Oma, Kuah, Langkawi, Kedah Darul Aman, Malaysia
Tel: +604 966 4078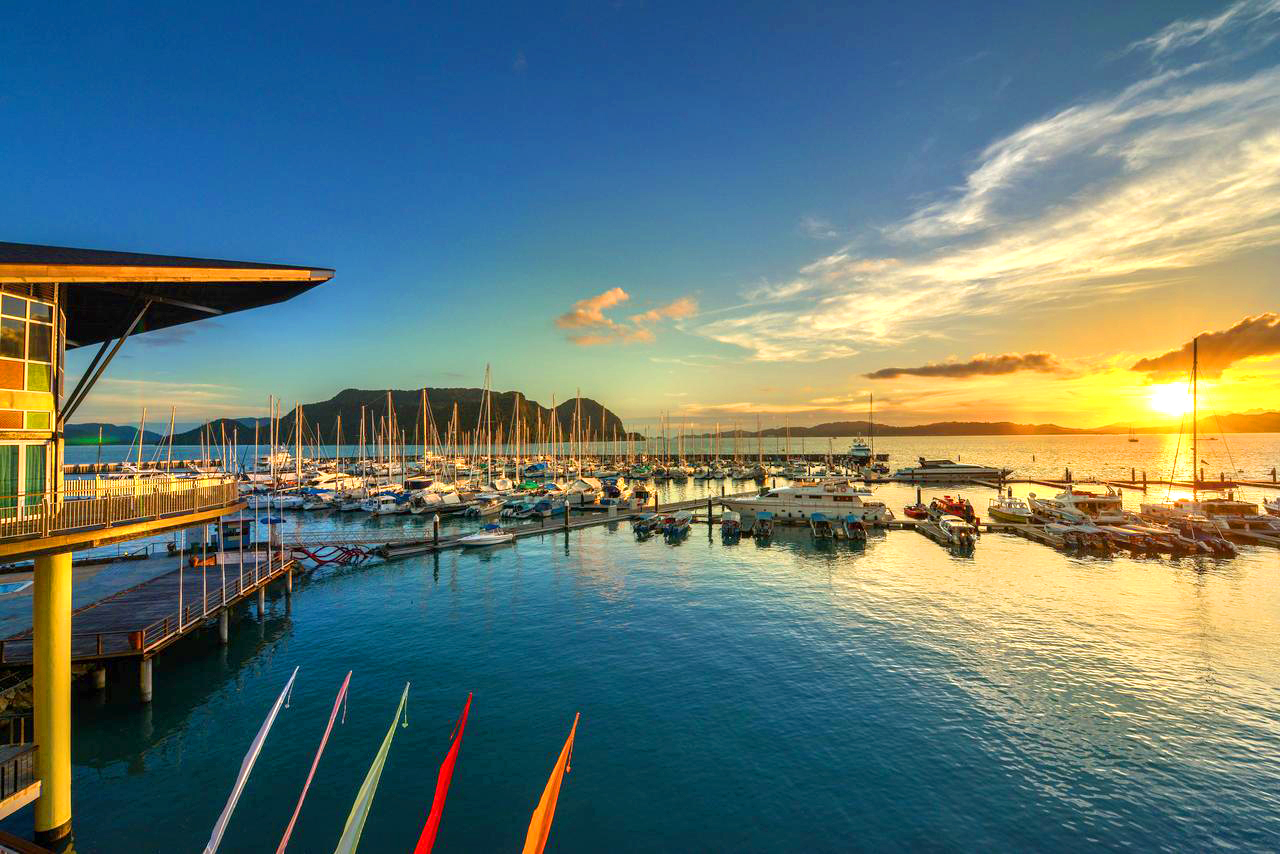 BVLGARI YACHT CLUB, UNITED ARAB EMIRATES
Bvlgari Yacht Club is the first-ever Yacht Club demonstrates and flanks a 46-boat harbor harbor whose travertine promenade is illuminated by street lamps at dusk, and recreates the appeal of a Mediterranean atmosphere in Dubai and is phased to become an exclusive destination. As the facilities, features the Yacht Club Italian Restaurant specializing in fish, the members lounge, outdoor pool and bar, and the first branded kids' club, the Little Gems Club. Guest can overlook and absorb the opening of the cove with one side facing the Arabian Gulf and the other facing the resort across. This place is the true destination to escape, relax and entertain. Patrons can enjoy their time in the club's library where they'll peacefully get along with a range of books from classics to photo stories of the Bvlgari history. For those seeking a slightly up-tempo atmosphere, DJ and dance area to while away the evenings by the water. Superyachts anchor in the bay, as can any boat owner, as Bulgari, despite its exclusivity of personal enjoyment.
Address: Jumeira Bay Island, Jumeira 2, Dubai, United Arab Emirate
Tel: +971 4 7775555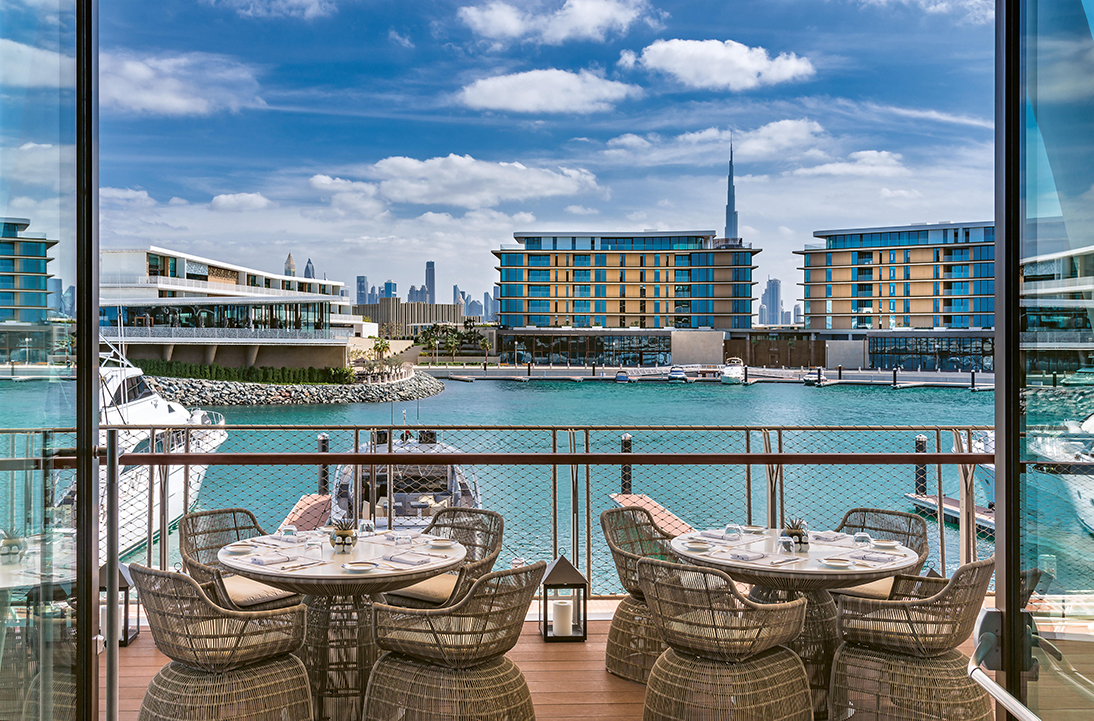 DUBAI MARINA YACHT CLUB, UNITED ARAB EMIRATES
The most lavish yachting address to launch the most ultimate yacht in Dubai, and offers an exclusive worldclass destination with personalized and unique service. Recalling a Mediterranean village in its design apart from the surrounding residential towers, and creates a focal point within the larger marina development. Dubai Marina Yacht Club has a rapid growth to become as one of the renowned private yacht clubs of the region, with a purposebuilt clubhouse, making the passion for a yachting paradise indulgent and entertainment to act as a key attraction within the Dubai Marina area, creating and constructing the city's most beautiful and recognized landmarks and remains to strengthen its portfolio in a very powerful way. Arrayed along the length of a remarkable 3.5 km canal, the marinas provide sheltered berthing for over five hundred yachts, in a setting that is simply unrivalled. Furthermore, it was founded to satisfy the great things in life with the clubhouse and state-of-the-art marina facilities ensuring the 5-starred experience.
Address: Dubai Marina Yacht Club Office, Dubai Marina, Dubai, United Arab Emirates
Tel: +971 4 436 7777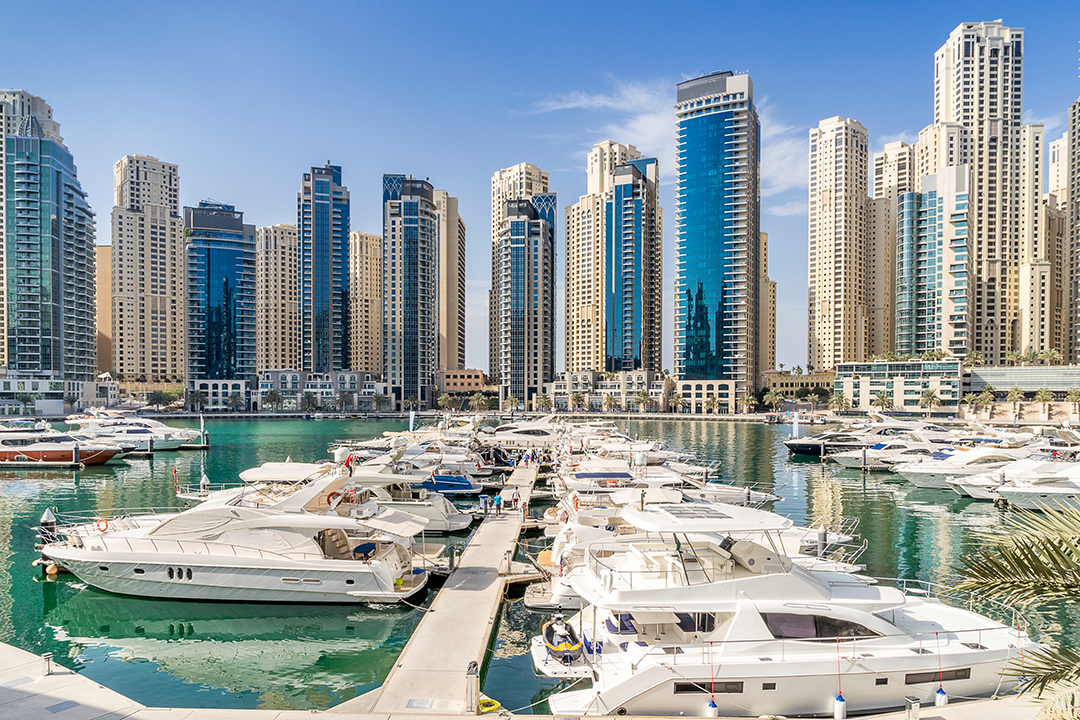 Phuket's most lively marina and the vibrant water front living in Asia, where offers a complex luxury lifestyle for Yachties. Located in Koh Kaew on the northern outskirts of Phuket Town and it has been fully operational since 1994. The entrance is on port, closer to the sea by about half a mile. Phuket Boat Lagoon boasts a premier full-service and finest property selection with an impressive 180 berths and 144 hardstands and 12 dry stacking bays, surrounded by residence and several fine-dining restaurants and coffee shops, thus hosts a playground for both owner and travelers willing to visit. The marina features complete with service department of renown boat and yacht repair contractors and international-qualified standard, including an important port of embarkation for island-hopping day trips. Yachties can find all the assistance required to take care of boats at Phuket Boat Lagoon. Phuket Boat Lagoon has the area for an enjoyable walk down a leafy promenade, making a visit to the marina so easy and worry-free.
Address: 22/1 Moo 2, Thepkrasattri Rd., Kohkaew, Muang, Phuket, Thailand
Tel: +66 76 239 055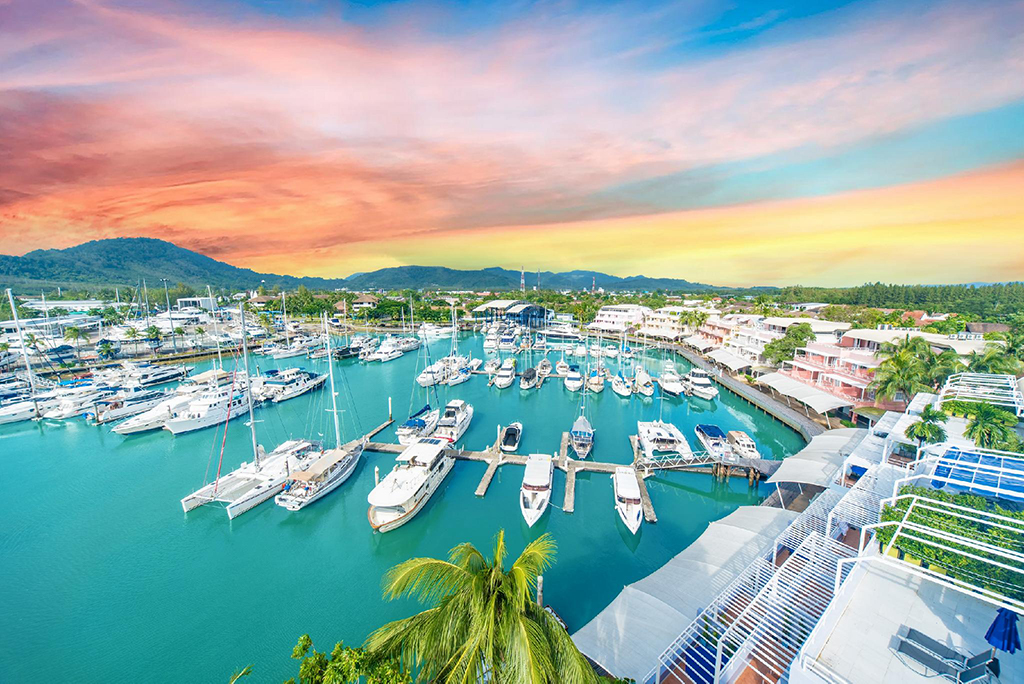 AO PO GRAND MARINA, PHUKET
This gateway to spectacular Phang Nga Bay sets a land at the entrance to the charming Phang Nga bay on the northeast coast of Phuket. Luxury and modern marina in Phuket at the doorstep, get along with the stunning vista and be given by an unparalleled chance to enjoy the tranquility, gentle breeze from the first light of the majestic sunset until the last light ends. Ao Po Grand Marina is set within a private bay, providing 200 berths, haul-out facilities up to 90 tonnes and a hard-stand-area for 60 vessels. Set up to accommodate boats of 80 meters with zero tide restrictions. The marina is renowned for super-luxury yachts and 24-hour access. Dockside has shore power to a max of 400 amps, clean water due to a high-tech reverse osmosis system and, nearby a deep water, high capacity fuel dock for your convenience. On-shore leisure facilities is plenty to be served by the team which is pleased to assist the guest in any way possible. Eateries, bars, fitness and pool or anything convenience are all gathered at yacht service shops.
Address: 113/1 Moo 6 Tambon Paklok, Amphur Thalang, Phuket, Thailand
Tel: +66 76 336 200