THE ICONIC BOASTING CITY OF MALAYSIA
Let's enjoy the scene in the capital Malaysia, Kuala Lumpur. The city of a beautiful culture, modern architectural building, a hub of activity and commerce, and the world's greatest sites that will inspire the visitors all around the world.
If your journey arrives in Kuala Lumpur, this distinctive one will be drawn as the first scene appeared in front of your eyes! The 7th tallest freestanding tower and popular and recognizable landmark of Kuala Lumpur, people usually call, "Menera Kuala Lumpur." The gleaming tower's spindle-like apex is visible wherever you stand in Kuala Lumpur! On 429 meters tall of the building, it hosts the luxury restaurant and where you can also enjoy finest tea along with the spectacular scene of the city, plus a wide range of entertaining activities such as a theater, an amphitheater and the stylish cascading pools. Kuala Lumpur Tower is a must-see landmark for worldwide visitor when the visit is on Kuala Lumpur.
Address: 2 Jalan Punchak, Off, Jalan P Ramlee, Kuala Lumpur, Malaysia
Tel: +60 3 2020 5444
Opening Hours: every day 9.00 am- 10.00 pm.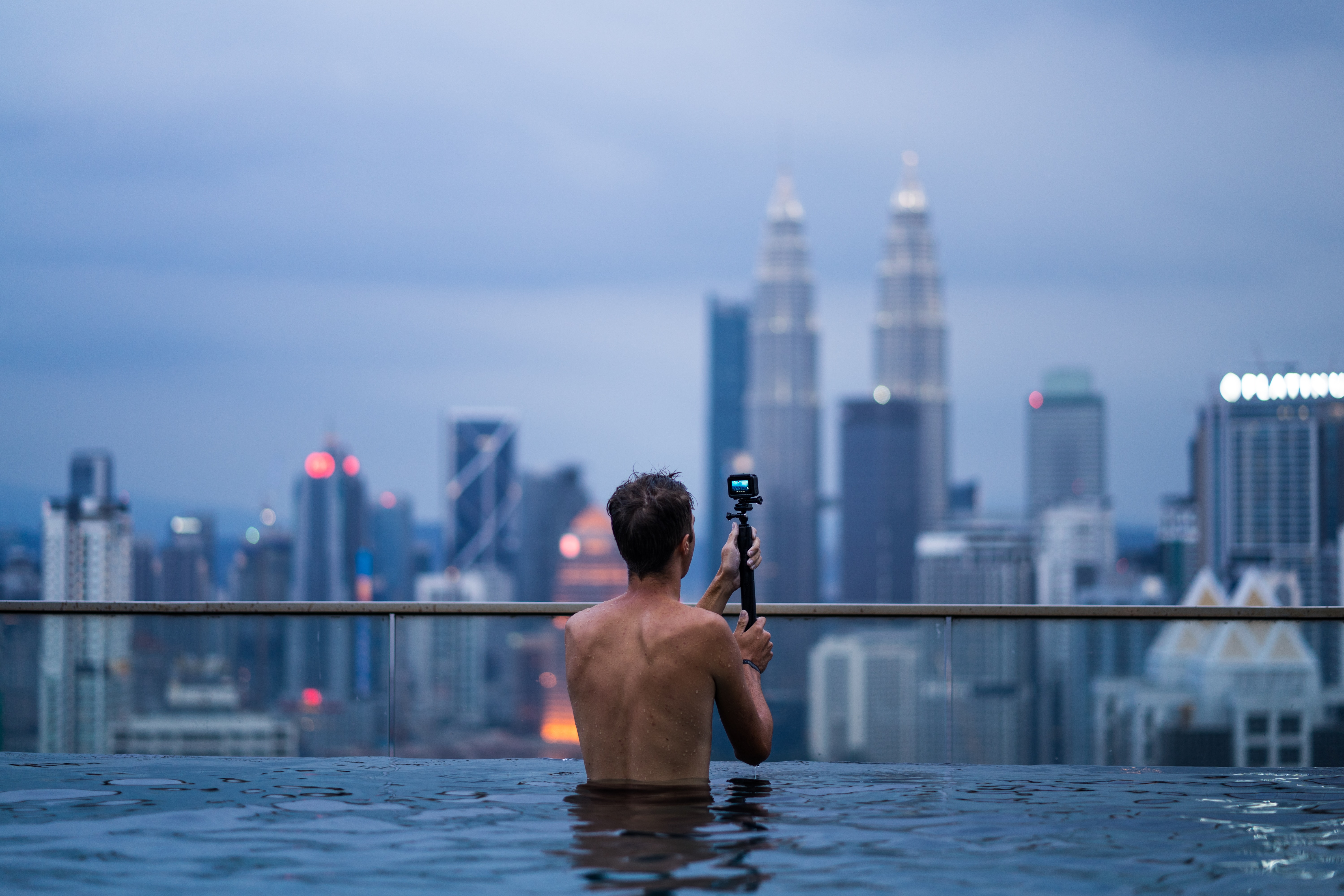 A dreamy picture of Masjid Wilayah, people officially know in name Federal Territory Mosque. Marvelous architecture design was inspired by stunning and gorgeous Ottoman and Malaysian architectural style blends, it's so much more impressive to give a pleasure to anyone who looks at it! This mosque is home to a school, religious library and a worship hall for Muslim, and it can hold up more than 15,000 people at one time. For the visitor, there are 3 brief reasons to explain why you should add this beauty to a must-admire itinerary in Kuala Lumpur:
Culture: learn a mixture of the diversified culture and language.
People: meet the most welcoming and friendly people.
Architecture: the beauty of its design will make your jaw drop as soon as you step inside!
Address: Jalan Tuanku Abdul Halim, Kompleks Kerajaan, Kuala Lumpur, Malaysia
Tel: +60 3 6201 8791
Opening Hours: every day 10:00 am. – 6:00 pm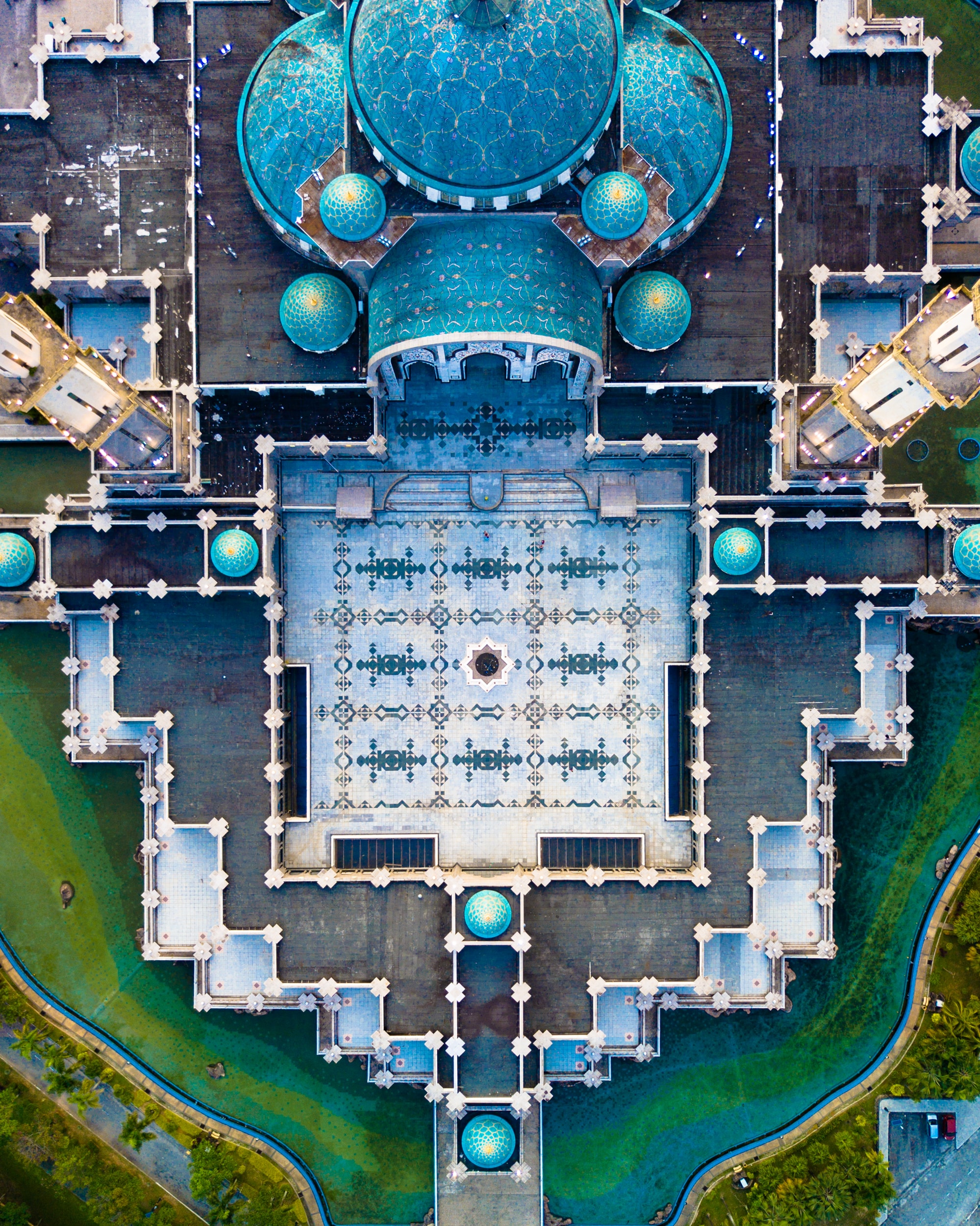 Appreciate and capture the spires of PETRONAS Twin Towers and the
wonderful skyline scenes of Kuala Lumpur. This twin amazing skyscraper looks most beautiful when the night falls with magnificent lights illuminated. A large number of visitors recommend taking a nice shot of you and the tower here. If you take a look to the view from the bridge between the tower, you can see most of beautiful Kuala Lumper! You can also name this spot, "Instagram worthy." Moreover, if you want some souvenirs to remember the experience, there are several premium shops situated in there.
Address: Concourse Level, Lower Ground, Kuala Lumpur City Centre, Kuala Lumpur, Malaysia
Tel: +60 3 2331 8080
Opening Hours: every day 9.00 am. – 9.00 pm.
Central Market is one of Kuala Lumpur's most favorite landmarks of the visitor both local and foreign. Discover a great place to shop, experience creatively craft-making show, get a nice picture drawn by friendly and talented artists, find your favorite piece to remember the fun in Malaysia, and let's join to be a part of Malaysian culture during their festive traditional celebration.
Address: Lot 3.04-3.06, Central Market Annexe, Jalan Hang Kasturi, Kuala Lumpur.
Tel: +60 3 2031 0399/5399/7399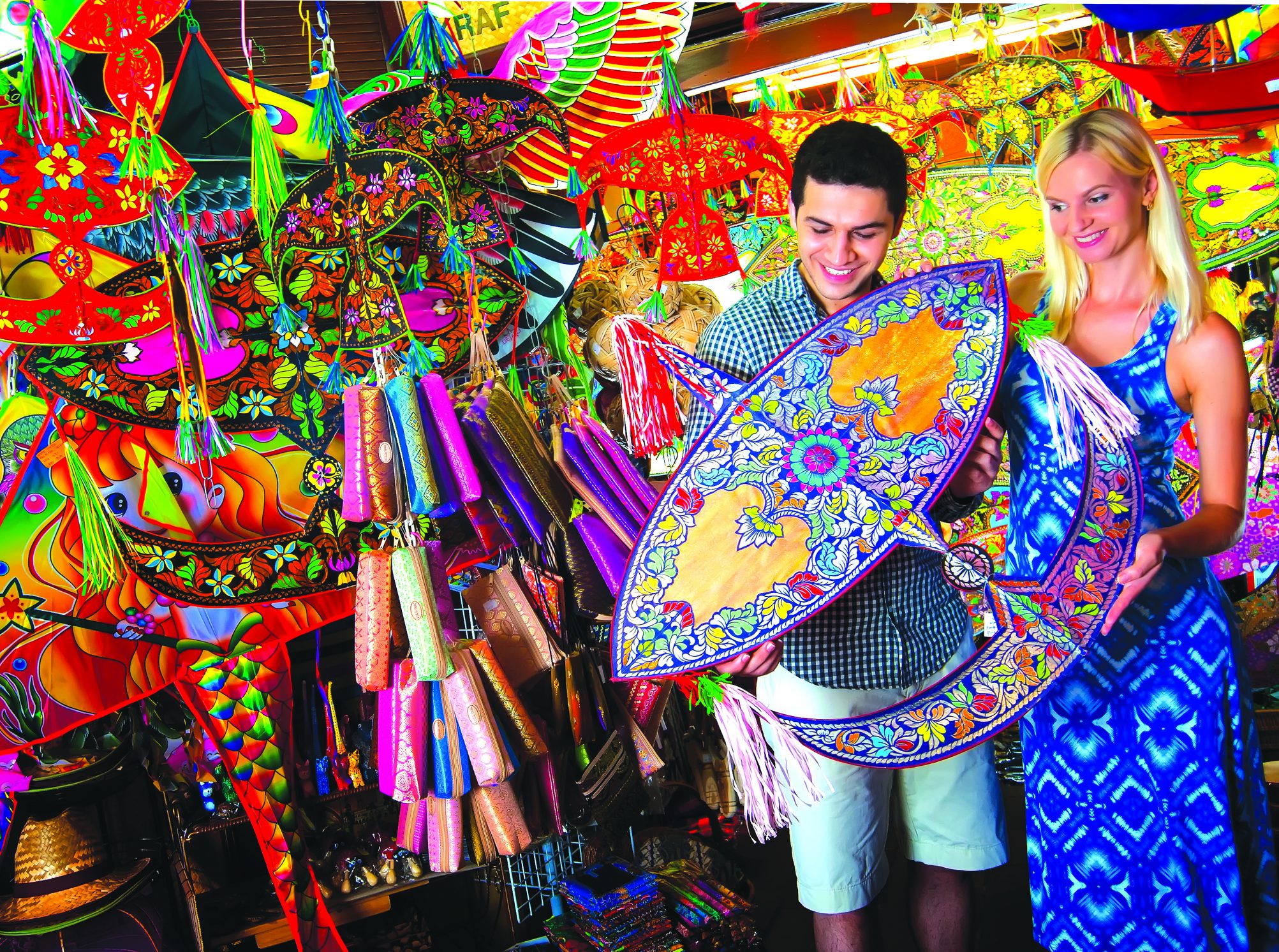 The magnificent Batu Caves are where you can receive blessing and find the natural peace, and there are somethings very unique with amazing sight and its architecture around and you can see the limestone hill comprising three major caves and a number of smaller ones. The huge golden Muragan statue in standing position is the distinctive one you can have as the first scene when you arrive Batu Cave. The stairs are so lovely which each step has many shades of a beautifully colorful paint. While climbing the steps going up, there is a mischievous monkey playing around, it's such a fun scene you must touch with your own eyes!
Address: Batu Caves, Sri Subramaniam Temple, Kuala Lumpur, Malaysia
Tel: +60 3 2287 9422
Opening Hours: every day 6:00 am. – 9:00 pm.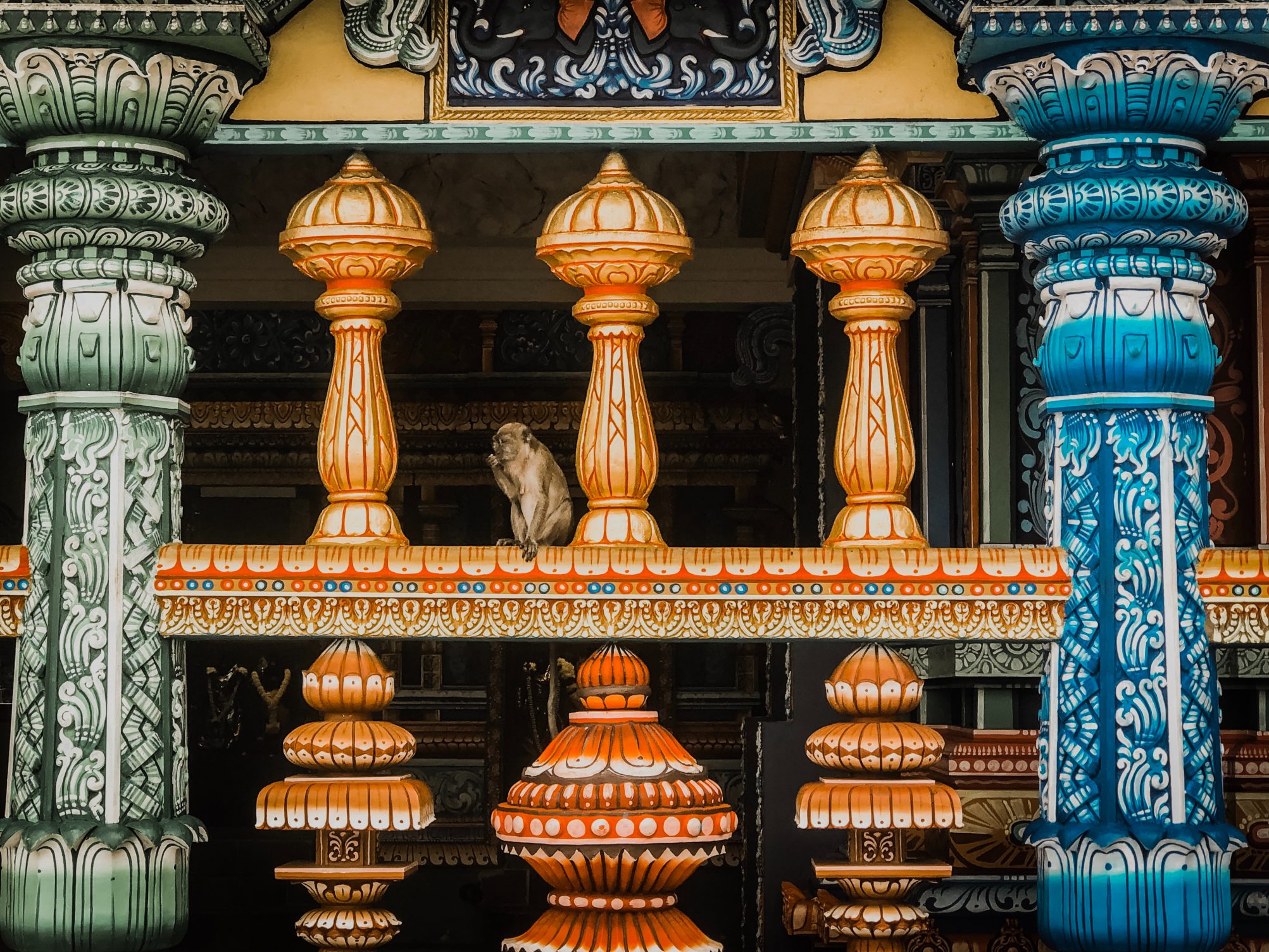 A fine luxury in Central Kuala Lumpur
TRADERS HOTEL KUALA LUMPUR BY SHANGRI-LA
Absorb the vibrant luxury in the heart of Kuala Lumpur, where you also enjoy the elegant highlight of Petronas Twin Tower, Kuala Lumper park and the beautiful skyline mingling. Let yourself be treated by the best hospitality of a relaxing urban haven. Traders Hotel Kuala Lumpur by Shangri-La brings 571 elaborately luxurious rooms and suites with the fully equipped facilities and amenities to satisfy the guest's bespoke need. To remember the taste of Malaysia, let's meet a fine selection of food. Every dish made to suit the wonderful fine dining and wonderful view of city. If you want to stay fit, there is 24-hour gym including rooftop pool, sauna and steam bathroom. The spa which provides the best angle to admire a dramatic scene of Petronas Twin Towers. Everything you possibly wish for is available. All people pleasantly say it as the promise that it'll my next stay for my next visit in Kuala Lumpur
Address: Kuala Lumpur City Center, Kuala Lumper, Malaysia
Tel: +60 3 2332 9888
E-mail: thkl@tradershotels.com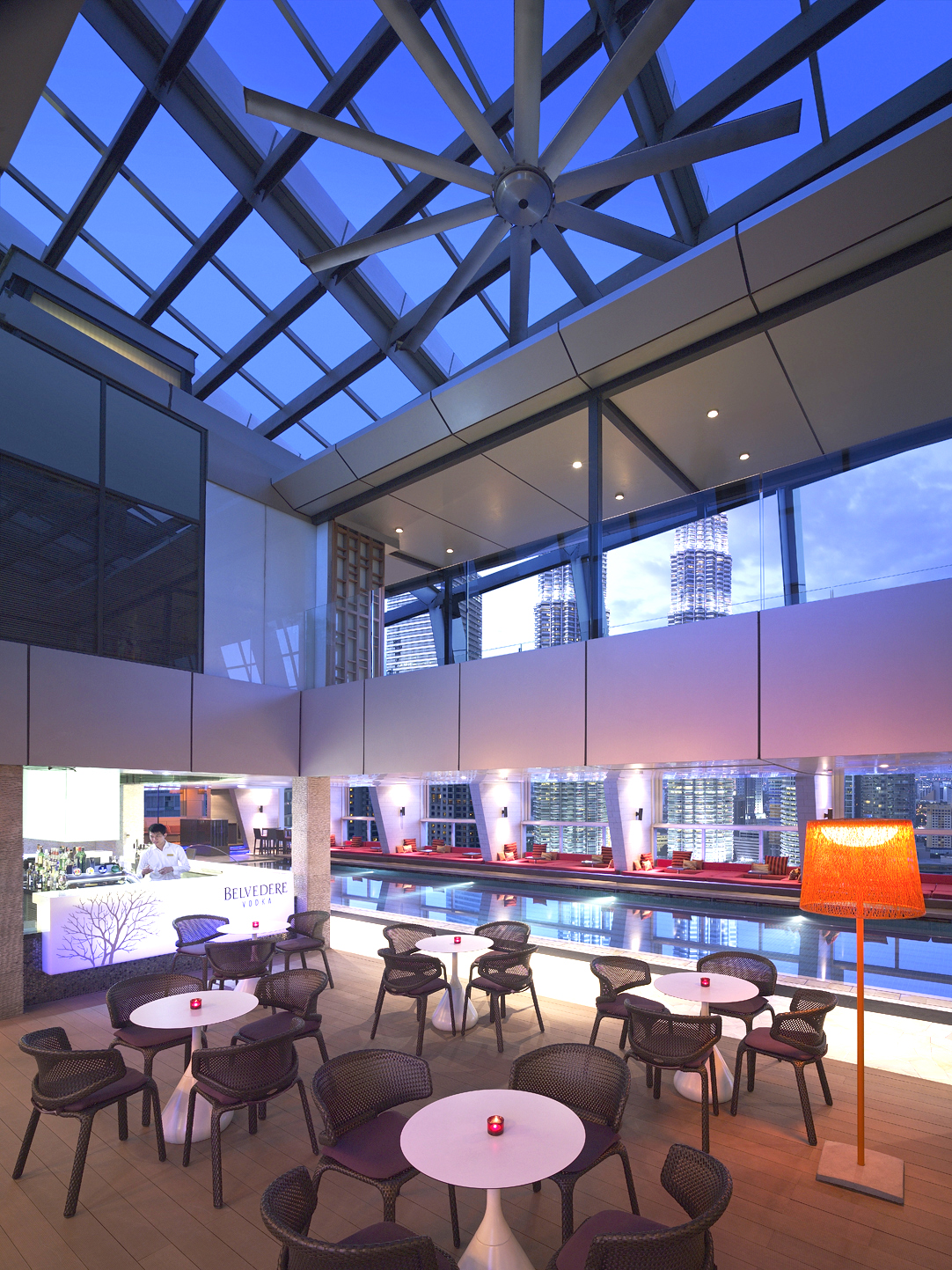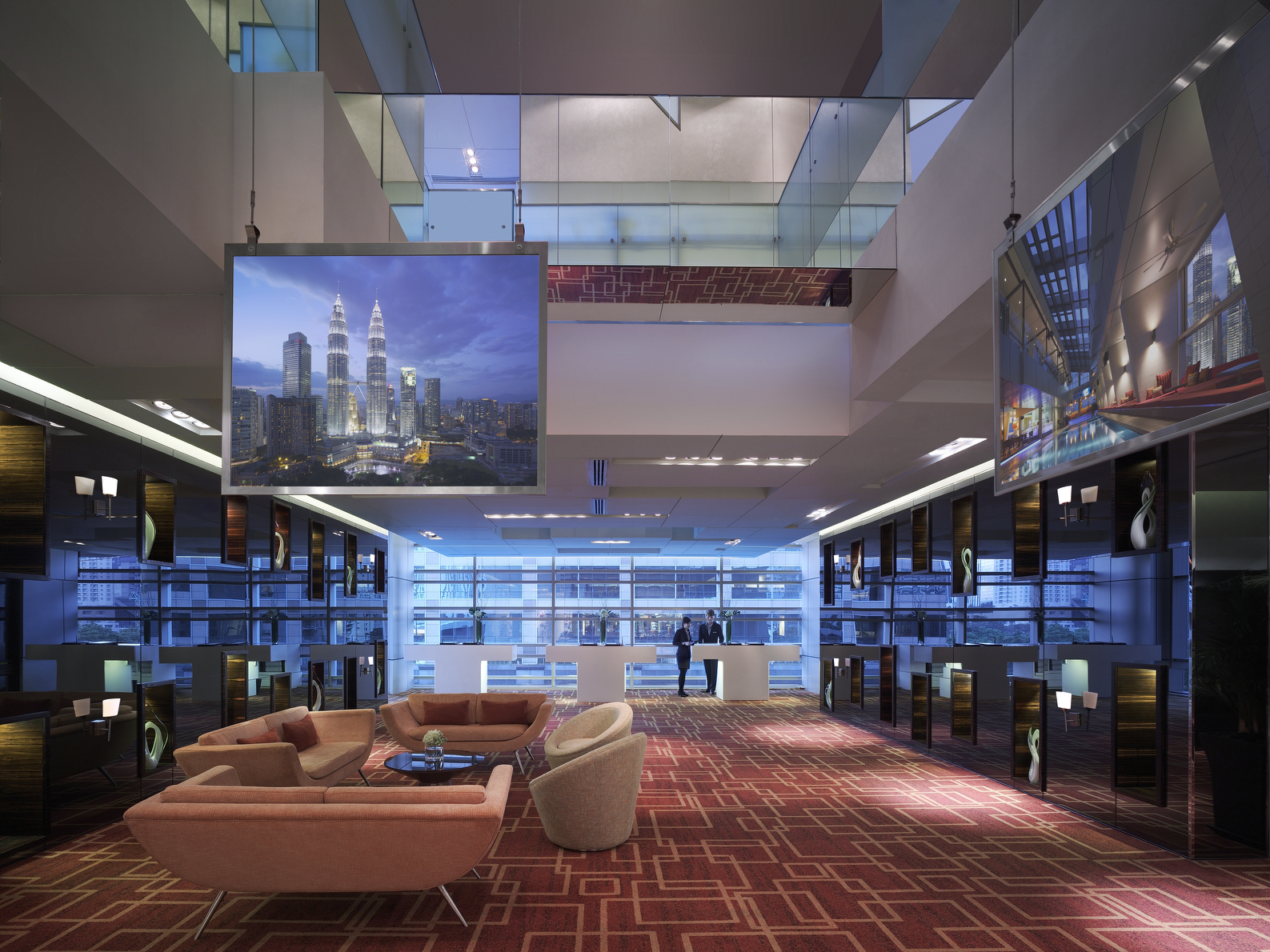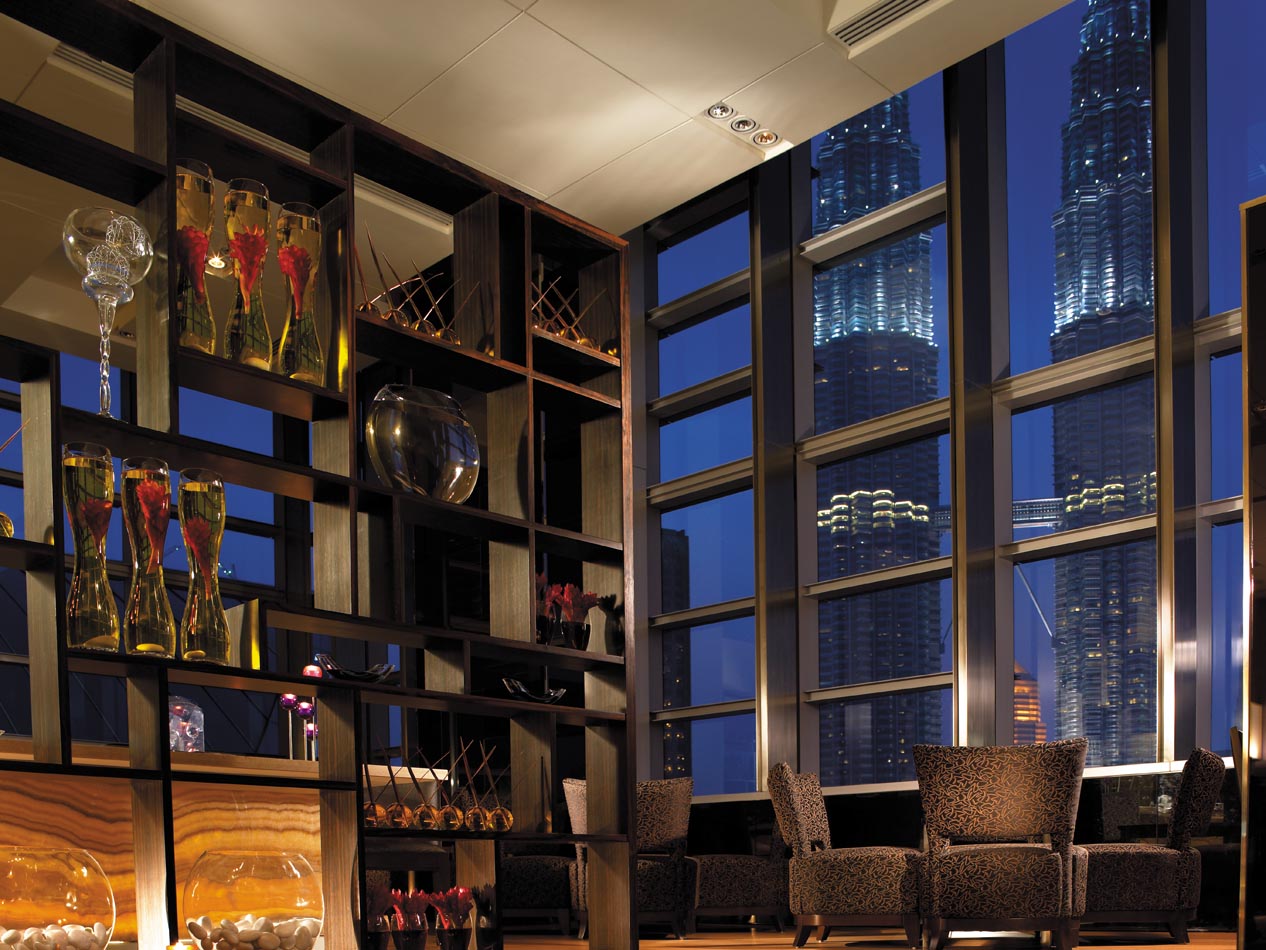 CONCORDE HOTEL KUALA LUMPUR
"Where your need comes first", the hospitable concept of Concorde Hotel Kuala Lumpur, the exquisite area of leisure and business, and the hotel where provides the luxury property to meet the guest's expectation. Those who want to enjoy city sit seeing, this hotel is one of what they're looking for. Concorde Hotel Kuala Lumpur offers 581 well-appointed guestrooms with a range of luxury collections: Superior, Deluxe anvd Premier Rooms, plus Classic and Presidential Suites, which will give you the most comfortably restful sleep! From the decoration to the service looks always highly welcoming the guest. At lounge, you can benefit from storage for your belongings, a safe deposit box and a gift store. As the deliciousness of the restaurant, the quality of food is very tasty and delicious with a lot of fine choices, especially breakfast. The hotel is located near public transportation, and it can access anywhere in Kuala Lumpur. Concorde Hotel Kuala Lumpur will complete your satisfaction!
Address: 2 Jalan Sultan Ismail, 50250 Kuala Lumpur, Malaysia
Tel: +60 3 2144 2200
E-mail: kl@concorde.net