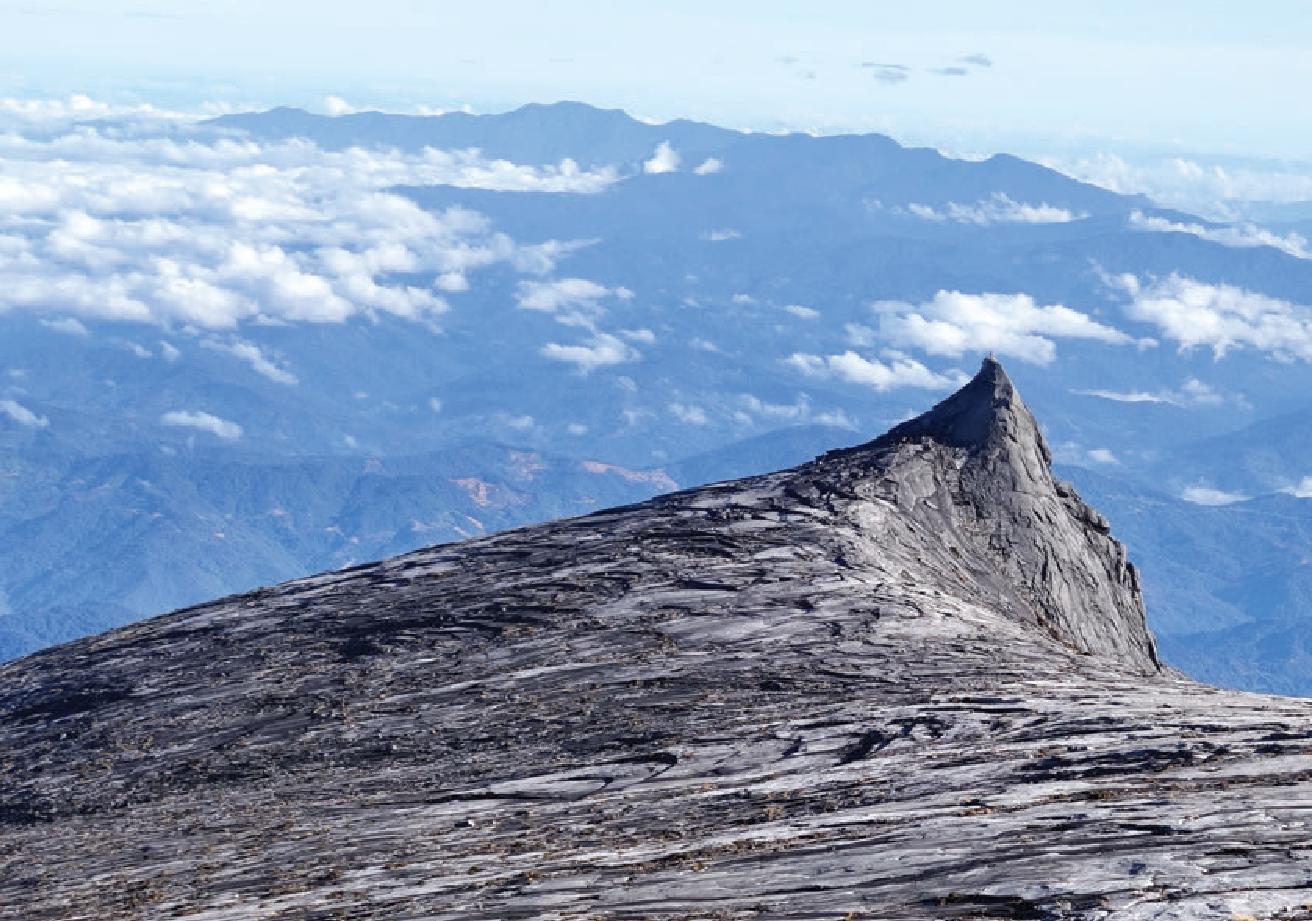 Kota Kinabalu Touch the sky of the highest peak in Malaysia
Kota Kinabalu Touch the sky of the highest peak in Malaysia
Kota Kinabalu being a major part of this truly divine and exotic tourist spot is sure to make your holiday a truly mind boggling and ecstatic experience. Be ready to be overwhelmed by the exodus of tourist attractions, waiting to welcome you to a place not less than a heaven on earth. The picturesque sights and scenic beauty exceed one's imagination and is a fabulous presentation of the immaculate beauty of nature, so flawlessly set against the scarlet skies and thin wisps of clouds, giving it a perfect postcard look
Mother Nature surely does touch the soul and calm it from within, which is why the state capital of Sabah, Kota Kinabalu is such a sought for tourist spot. This mesmerizing city encompasses the serenity at the top of Mount Kinabalu to the depths of the oceans showcasing one of the most pretty underwater life with the world's largest biodiversity and coral reefs, beautiful islands and clean sandy beaches. This place is a paradise for nature lovers, whether you are fascinated by the forests of Borneo-home of orangutans or want to challenge yourself to conquer Mount Kinabalu. Perhaps you like relaxing on the beach or exploring underwater worlds? Or how about learning about the culture of indigenous people? Located only a few hours away from Thailand, Kota Kinabalu provides a location like no other.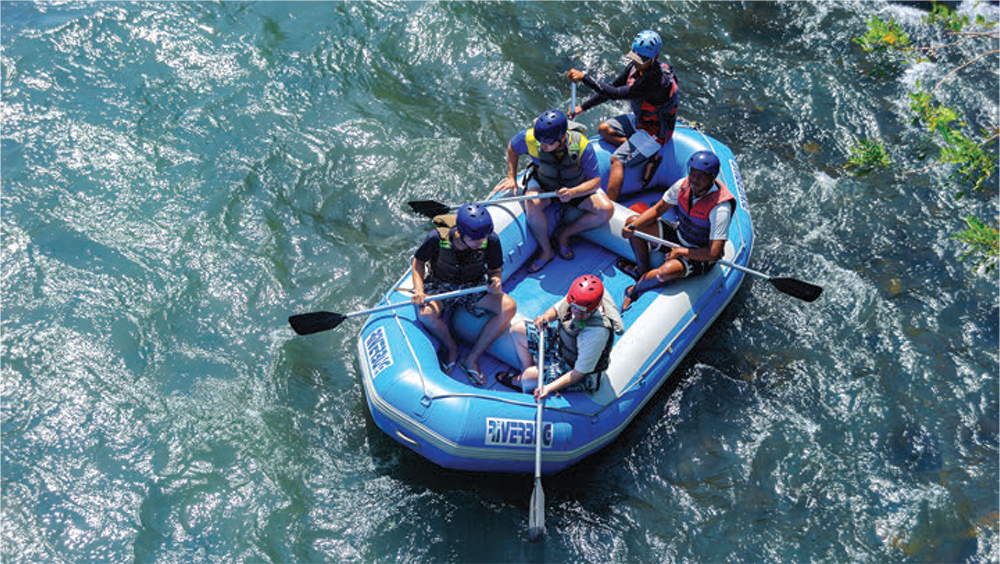 Ascend the Majestic Mountain Kinabalu
one of the favorite things to do in Kota Kinabalu is to climb mount Kinabalu. It is believed that it is not a very cumbersome task to climb this peak, obviously besides the apparent need of mental and physical health. Hence justifiably called the highest climber-friendly mountain in South East Asia. There's a lot to mount Kinabalu climb, then just a physical trek or climb, which includes discovering your spiritual self, bewildered by the unimaginable panoramic views which are sure to take your breath away. Towering above the clouds, 13,435 feet (4095 meters) above sea level, the view is certainly worth a watch. The climber certainly does feel accomplished when they conquer the mountain and it can be a truly exhilarating experience if carried out with the necessary skill, knowledge and preparation.

Kadamaian White Water Rafting
Kadamaian River which stretches from the foot of Mount Kinabalu to the village areas in Kota Belud offers a scenic view closer to the mountain and a thrilling white water rafting experience. Kadamaian Whitewater rafting will take you on a 10 km ride , graded level 1-2 and is moderately adventurous and relaxing, great for beginners to the more experience rafters ; it is fun and safe , even for young children to the adventurous elders thus making it a suitable family adventure activity. The white water rafting journey which takes about 1.30 – 2 hours stretches for 10km with a mix of technical rapids providing a thrilling experience and ending point at Kg Taginambur, Kota Belud.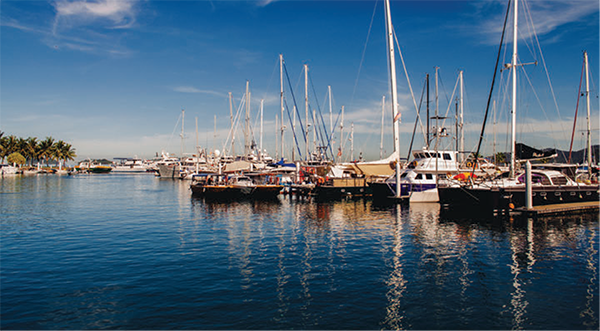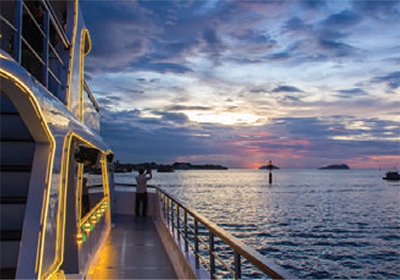 Sunset dinner cruise on North Borneo Cruises
North Borneo Cruises aim to dazzle you with breathtakingly scenic cruises like no other, complete with lavish dinners and buffet meals. Pass by water villages and tropical island paradises, view a world class sunset while being wined and dined. After dinner, the perfect end to a perfect evening as we cruise by Kota Kinabalu waterfront to see the beautiful city lights. While on-board the North Borneo Cruise, the guest will enjoy the finest of Borneo's local live acts with one of our talented professional musical performers. The cruise provides the perfect soundtrack to guest's evening.
Explore Desa Cattle Dairy Farm
Located at the foothill of Mount Kinabalu, Desa Cattle Dairy Farm offers one of the most amazing scenery one could envision. Often chosen as a wedding photography destination, with the majestic Mount Kinabalu overlooking beautiful green pastures, the scenery is breathtaking, not forgetting the cool breeze that Kundasang has to offer. The real attraction here is the cattle farm, producing about 900,00 litres of milk per year. The farm is 199 hectars and most of the milking cows are Friesians, the highest milk producers of all cattle breeds. It is an ideal destination for the whole family, where there are activities such as feeding the calves with bottled milk, feeding goats with grass, how milk is processed as well as the milking process are available for all. If you have ever wondered how milk is made, Desa Cattle Farm is the place for you.