HABITŪ Blooming in Garden-Themed Annual Celebration of 'Rosemantic Summer' with Rose-Themed Handcrafted Beverages & Desserts
HABITŪ Blooming in Garden-Themed Annual Celebration of 'Rosemantic Summer' with Rose-Themed Handcrafted Beverages & Desserts
Workshops, member offers & merchandise to ring in the summer season in style
HABITŪ's chic Italian-style neighbourhood boutique caffès are celebrating their annual 'Rosemantic Summer' with luscious new rose-themed handcrafted beverages and desserts, workshops honing coffee skills with Turkish skincare brand, gülsha, exclusive member offers and new merchandise souvenirs from 15 July to 11 October 2020.
The brand's flagship HABITŪ garden-style outlets in Hysan Place and Olympian City meanwhile embrace the romantic theme with elegant rose floral displays with a touch of green living that "bloom wildly and beautifully like summer garden roses" throughout the promotion.
For diners who wish to share a 'Rosemantic Summer' with loved ones in the comfort of their own homes, the promotional items are also available for takeaway and delivery. Delivery orders can be made via online platforms such as Foodpanda and UberEATS.
Five alluring new handcrafted beverages and four spectacular desserts integrating rose are on the latest celebrated Instaworthy annual 'Rosemantic Summer' menu.
Bright and breezy Rosa Garden Shakerato (HK$54) is a caffeine-free mulberry leaf green juice blended with rose honey for refreshing flavour and frothy texture. Sultry Rosa Espresso Shakerato (HK$54) is a fruity, balanced iced espresso shaken with rose honey for a pleasant rose aroma with a lingering finish. Pretty pink Açaí Rosa Soy Granita (HK$54) is freshly-made raspberry purée blended with açaí, soy milk and shaved ice, topped with rose petals and garden greenery. Marrying latte macchiato with signature rose honey, Açaí Rosa Soy Latte Macchiato (HK$52) is served hot, drawing the wonderful aromas of rosa and coffee bean flavour in soy milk.
For a romantic tipple, Rosemantic Rosé (HK$78 per glass / HK$360 per bottle) is HABITŪ's own branded 2019 rosé wine from the celebrated 'Lunar Collection' of Chateau d'Astros in Cotes de Provence.
Four equally irresistible and Instagrammable desserts complete the 'Rosemantic Summer menu.
Two are available at all eight HABITŪ table and HABITŪ caffè branches – Romantic Raindrop (HK$68), a lightly sweet vegan-friendly kanten jelly with subtle flavour of rosa and beautiful dried rose petals, garnished with garden fresh berries, grape, fig and apple; and Strawberry Rosy Tiramisu (HK$78), an elegant and creamy mascarpone layered with rose honey-infused ladyfingers and strawberry rose compote, topped with fresh strawberries, chia seed and rose petals.
Strawberry Rose Churros (HK$88), traditional Spanish pastries freshly fried to golden perfection and delicately coated with cinnamon sugar, with house-made rose jam, are exclusively available only at HABITŪ table in Hysan Place (Eslite), Olympian City, Cityplaza Eslite Spectrum, Elements Mall and Mira Place.
Hot fluffy Berries Pancakes (HK$68) topped with Greek yogurt, raw honey, chia seed and fresh mixed berries are meanwhile exclusive to HABITŪ caffè at Cityplaza, The ONE and YOHO Mall.
For a combo at all branches, a 'Rosemantic Summer' handcrafted beverage is just an extra HK$38 (non-alcoholic) or HK$58 (alcoholic) with any dessert order.
Rosemantic Summer Latte Art Workshop (9 August & 6 September 2020, 12 noon-1:30 p.m.) advances latte art knowledge, discovering the secrets of free-pour latte and techniques to create floral-themed latte art. The workshop introduces HABITŪ Wellness Soy Latte (Beetroot), unveils secrets of plant-based milk and temperature control, and provides instruction on creating perfect latte art and art etching.
HABITŪ X gülsha – Home Brewing and DIY Body Scrub Workshop (1 August & 16 August 2020, 12 noon-1:30 p.m. & 5:30 p.m. – 7:00 p.m.) instructs on grinding and brewing perfect coffee, introducing brewing methodology, water-coffee ratio & technique, and "clever cups". The session ends on a fragrant note, learning how to make own body scrub with coffee ground and soothing rose essential oil, sponsored by Turkish skincare brand gülsha.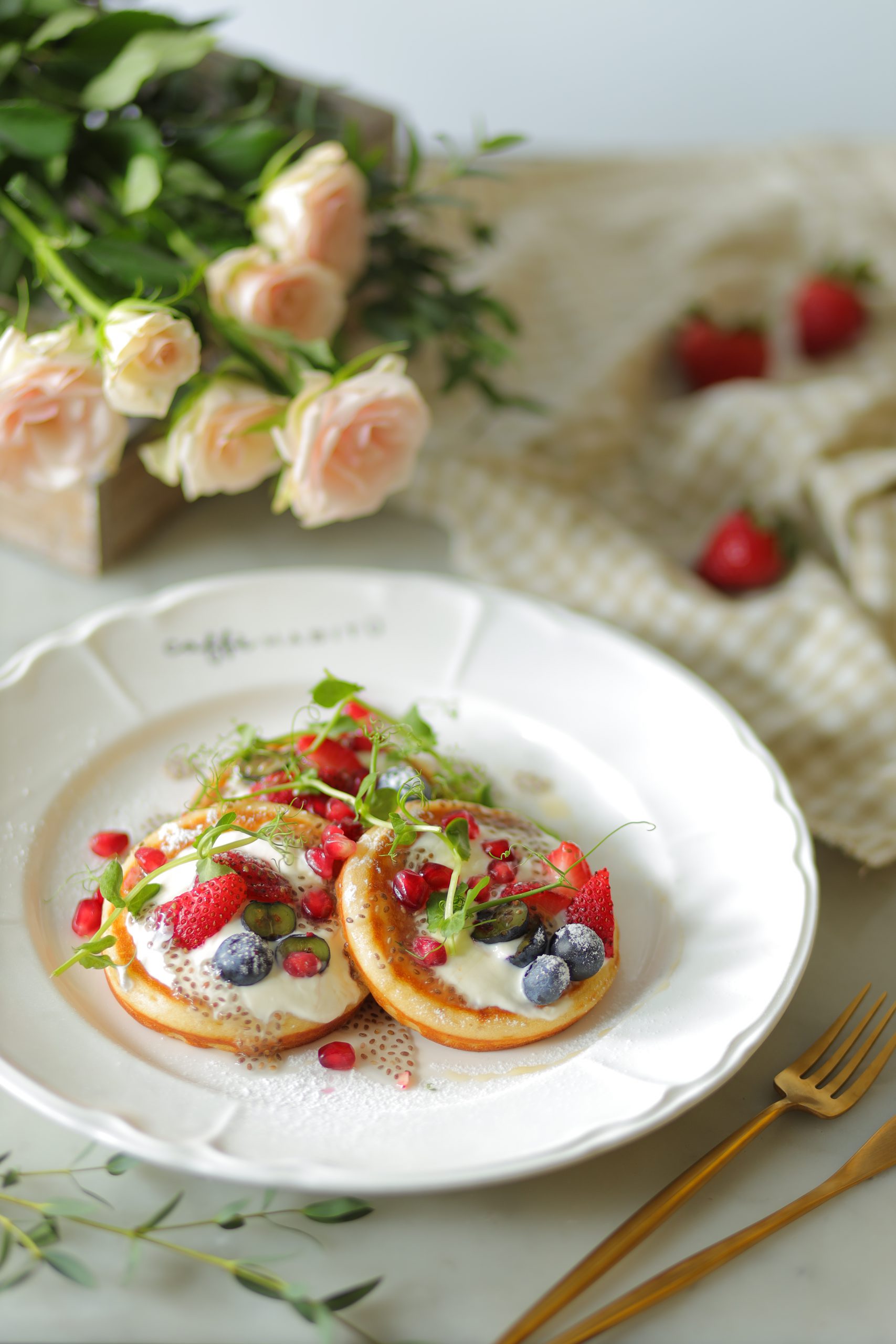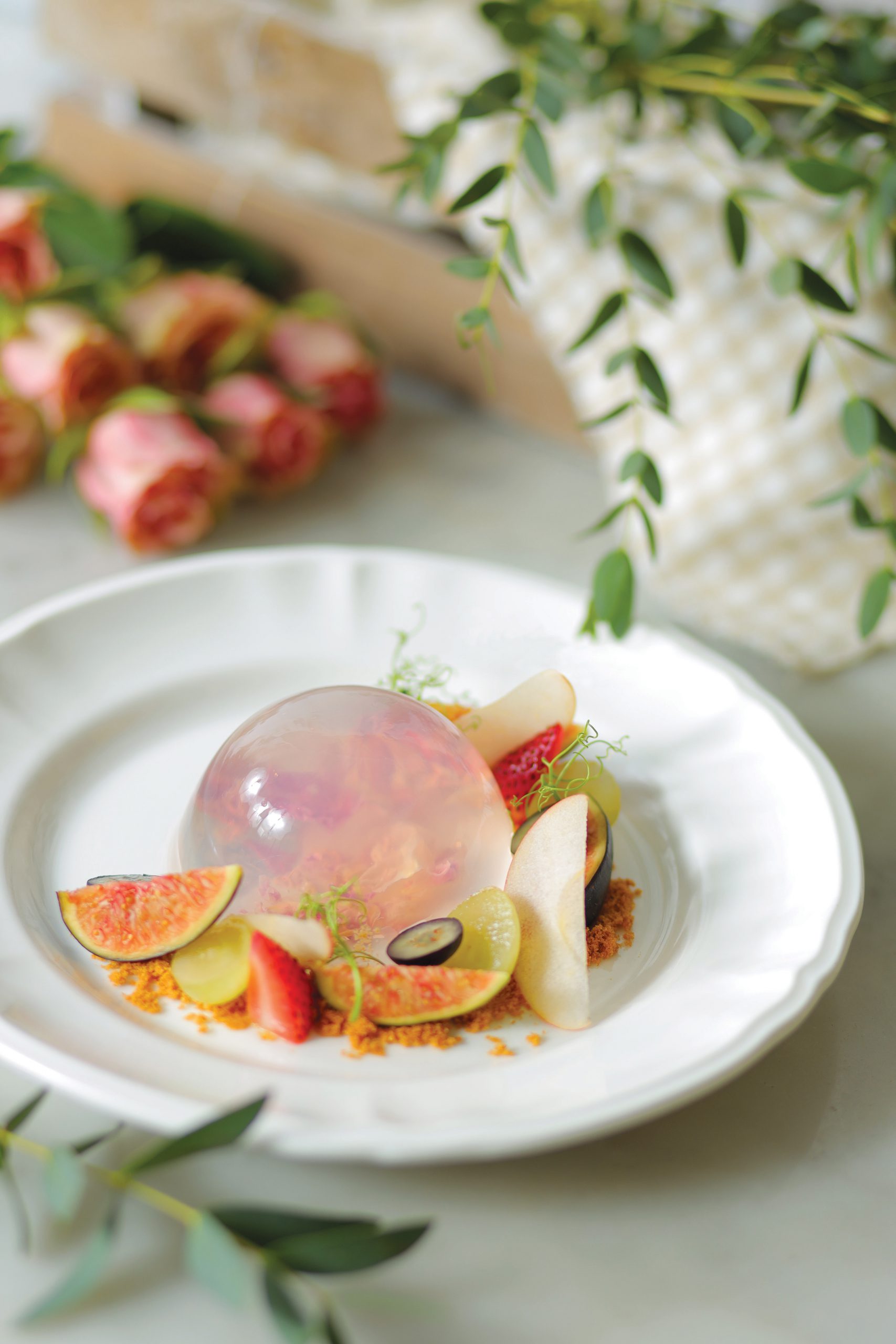 HABITŪ is also launching a new 2020 series of 'Rosemantic Summer' merchandise – including an elegant matte pink, double walled KINTO To-Go Tumbler (HK$328, 12oz) for hydrating in style; CLASSICO Eco Cup (HK$98, 10oz) made from bamboo fibre to sip your favourite caffè from a reusable eco cup instead of disposable paper or plastic one (coming soon in August); and a rose gold Rosy Pin (HK$48) brooch to brighten summer outfits.
A free 'gülsha Purifying Rose Dust Trial Pack' is also on special offer in partnership with Turkish skincare brand gülsha, with any 'Rosemantic Summer' handcrafted beverage or dessert, on a first come-first served basis while stocks last.
Besides, HABITŪ members' exclusive offers a 'buy one, get one free' special on 'Rosemantic Summer' handcrafted beverages every Monday, along with 15% off Rosemantic merchandise purchases and a free gülsha gift set or 'Rosemantic Summer' handcrafted beverage for any member topping-up their account credit to HK$1,000; available from 15 July to 11 October 2020.
Another giveaway offer is a tasting portion of Rosa Espresso Shakerato by 'liking' HABITŪ's Facebook or Instagram page and sharing a designated news feed tagging three friends, redeemable from 3:00 p.m. to 5:00 p.m. on 18 July 2020 at HABITŪ Olympian City.
For more information, please visit www.habitu.com.hk or call (852) 3550-0022.
Official Website: https://www.habitu.com.hk/
Facebook : www.facebook.com/habituhongkong/
Instagram : www.instagram.com/habituhongkong/