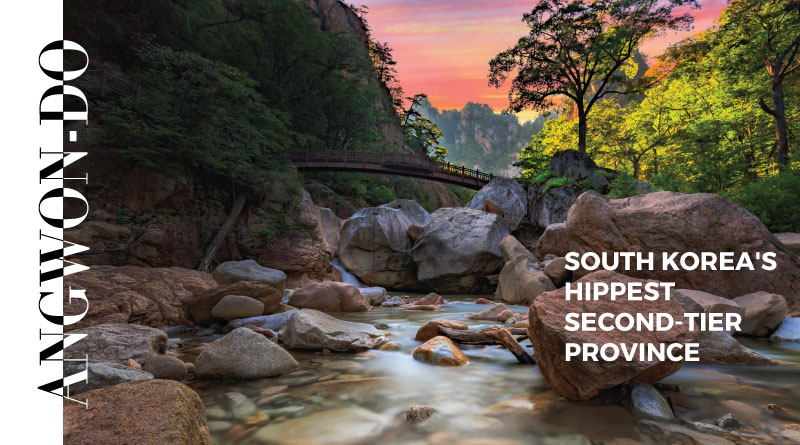 GANGWON-DO
SOUTH KOREA'S HIPPEST SECOND-TIER PROVINCE
Gangwon Province, or Gangwon-do, is located just northeast of Seoul. Once called Gangneung or Wonju, Gangwon-do was established in 1395 as one of eight provinces of Joseon Kingdom. It is now one of the most popular provinces for tourists as it is home to remarkable attractions like Taebaek Mountains and many ski parks and national parks.
Locals and tourists like love Jeongdongjin Beach because it's easily accessible from Jeongdongjin Station. Enjoy leisure activities, especially the Jeongdongjin railbike ride along the train track by the sea and watch the sunset with your companions.
ADDRESS: 259 JEONGDONGJIN-RI, GANGDONGMYEON, GANGNEUNG-SI, GANGWON-DO
OPENING HOURS: EVERYDAY 9.00 – 13.00
ADMISSION FEE: TWO SEAT RAILBIKE COSTS 15,000 WON (APPROXIMATELY 383 BAHT) / FOUR SEAT RAILBIKE COSTS 18,000 WON (APPROXIMATELY 460 BAHT)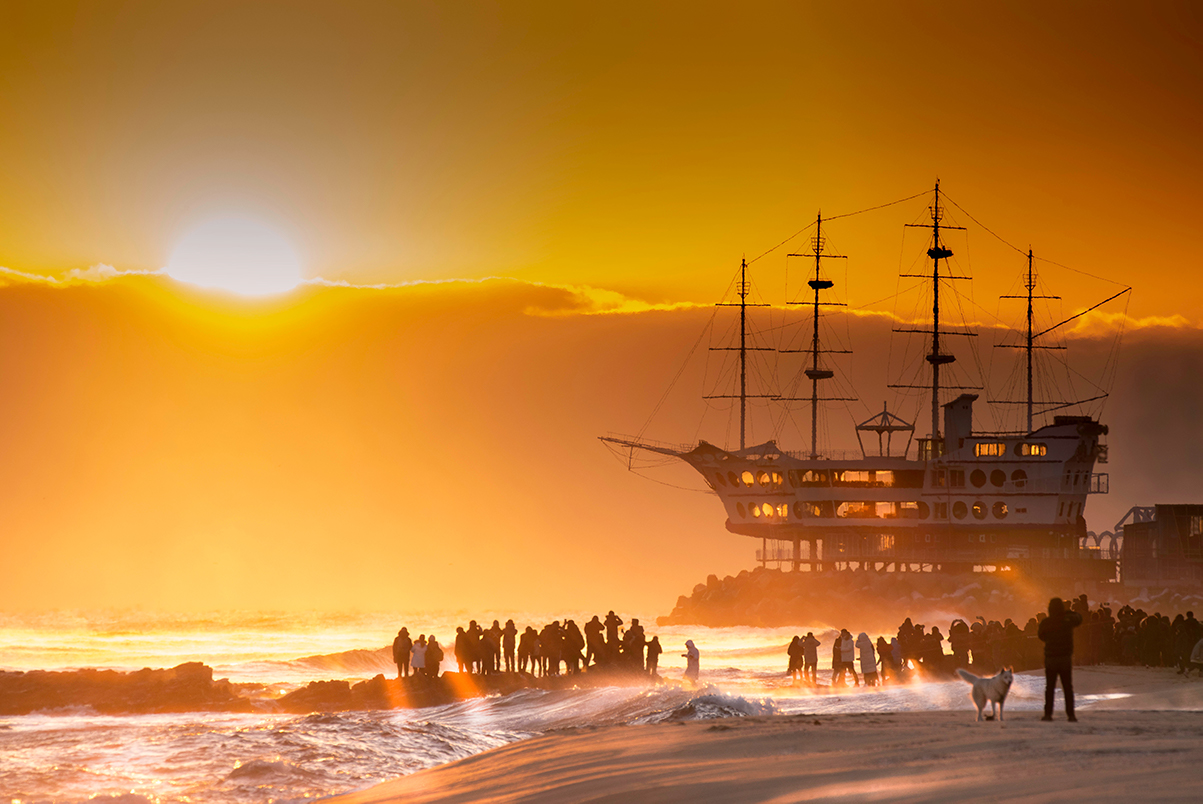 Designed to be an iconic scenic rail route and guaranteed by the Guinness Book, Mukho runs between Gangneung, Samcheok, and Jeongdongjin Stations. The first 2 bogies are decorated in fun sea theme to lift up the whole seaside ride experience while the third bogie perfectly accommodates an amusing family ride. The seats are arranged towards the windows for you to sit back and enjoy the views. In addition to spectacular sea views, snacks and drinks are also available onboard.
ADDRESS: 51-16 SAJIK-DONG, SAMCHEOK-SI, GANG WON-DO
OPENING HOURS: 2 ROUNDS ON WEEKDAYS AND 3 ROUNDS ON WEEKENDS AND HOLIDAYS. PLEASE
CHECK THE TRAIN SCHEDULE AT WWW.SEATRAIN.CO.KR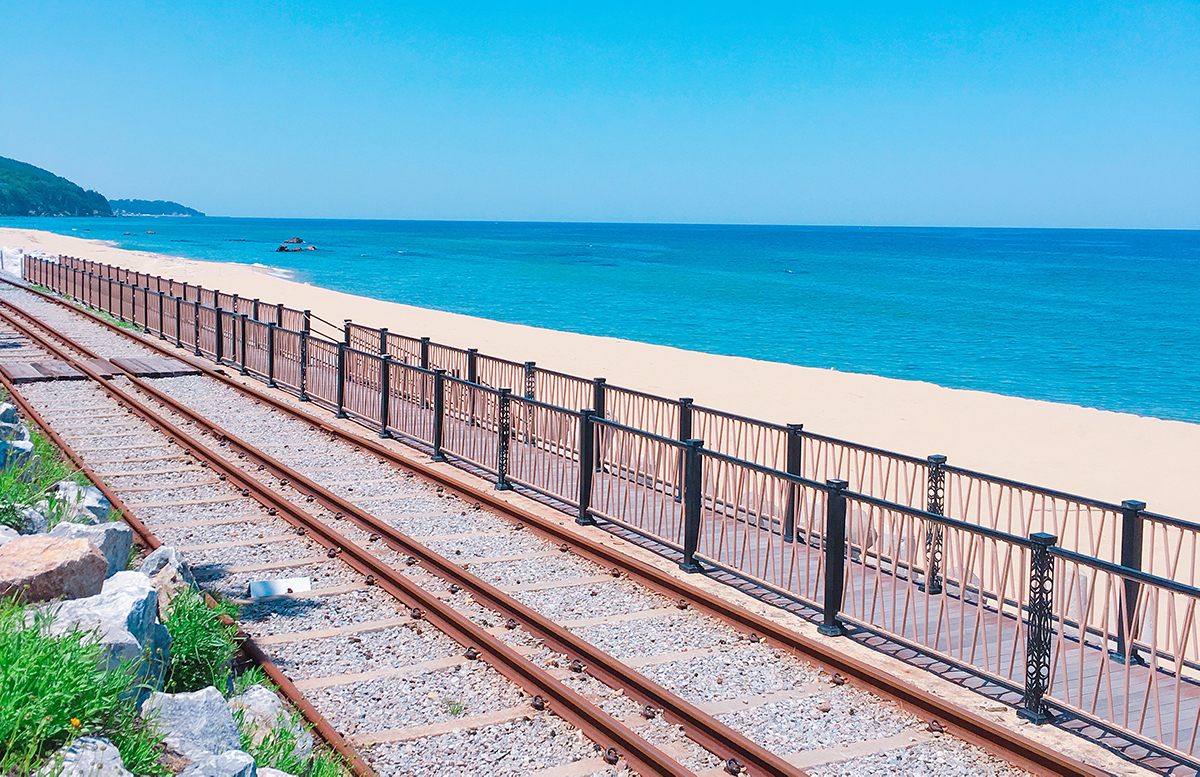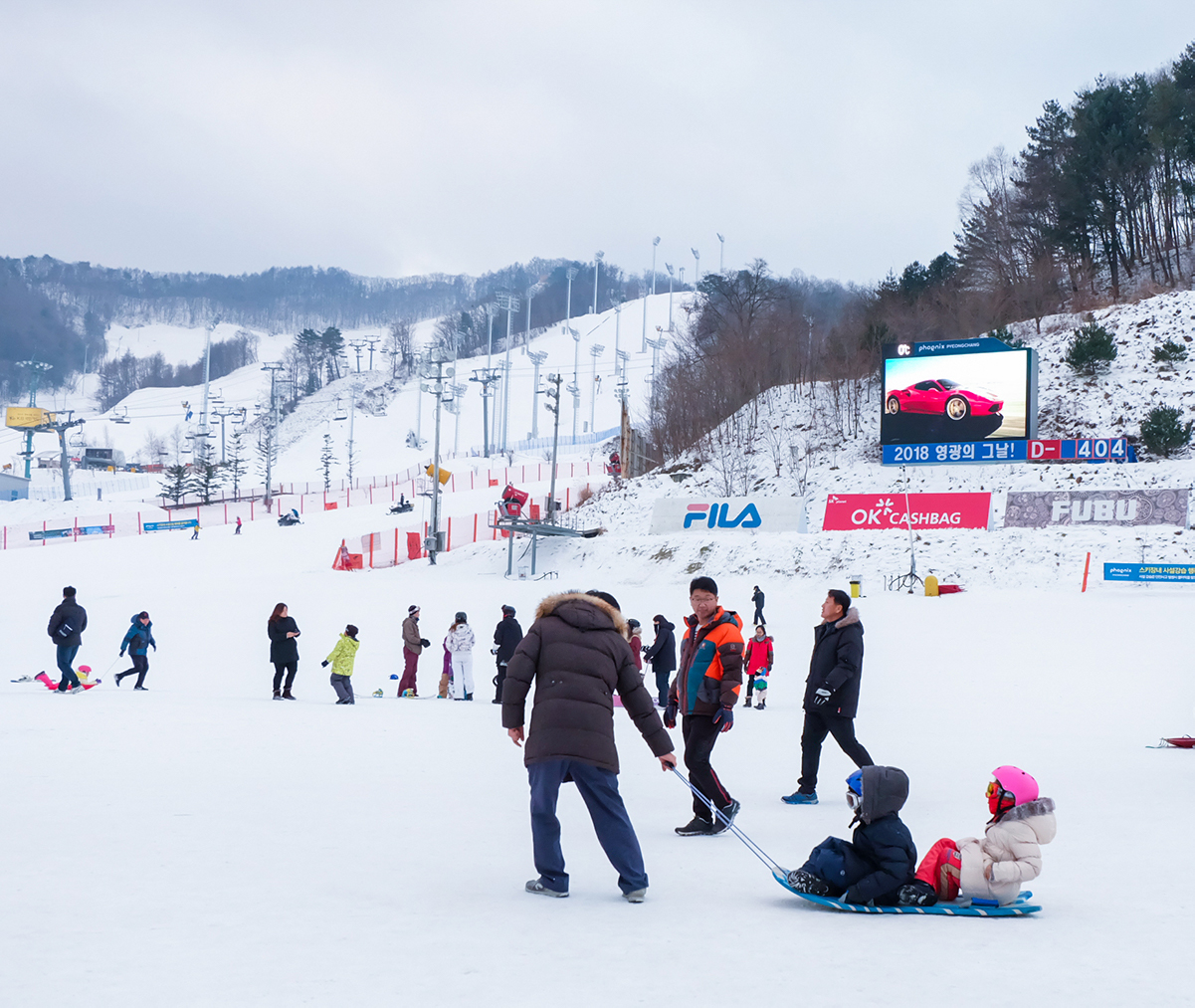 With mountains virtually surrounding the city, Gangwon-do makes the perfect heaven for winter sports! The snowy slopes hosted the 2018 Winter Olympics that welcomed countless athletes and tourists around the world. Famous resorts in Gangwon-do includes Alpensia Ski Resort and Yongpyong Ski Resort.
Covering 354 km2 by the east coast of South Korea, Seoraksan National Park is the most
popular national park of the country. The park is famous for its floral diversity, especially during spring when lives bloom, but the whole valley turns bright red and gold vibrant colors as autumn arrives. Winter, however, may seems a little quieter, but visitors still make their way to the mountain peaks to watch charming panoramas of the still forest covered in fluffy white sea of fog. Many interesting attractions called Seoraksam home like the historic Sinheungsa Temple and the Ulsanbawi mountain.
ADDRESS: SEORAKSAN NATIONAL PARK, SOKCHO, GANGWON-DO
OPENING HOURS: EVERYDAY 7.00 – 17.00
ADMISSION FEE: 3,500 WON (APPROX. 90 BAHT)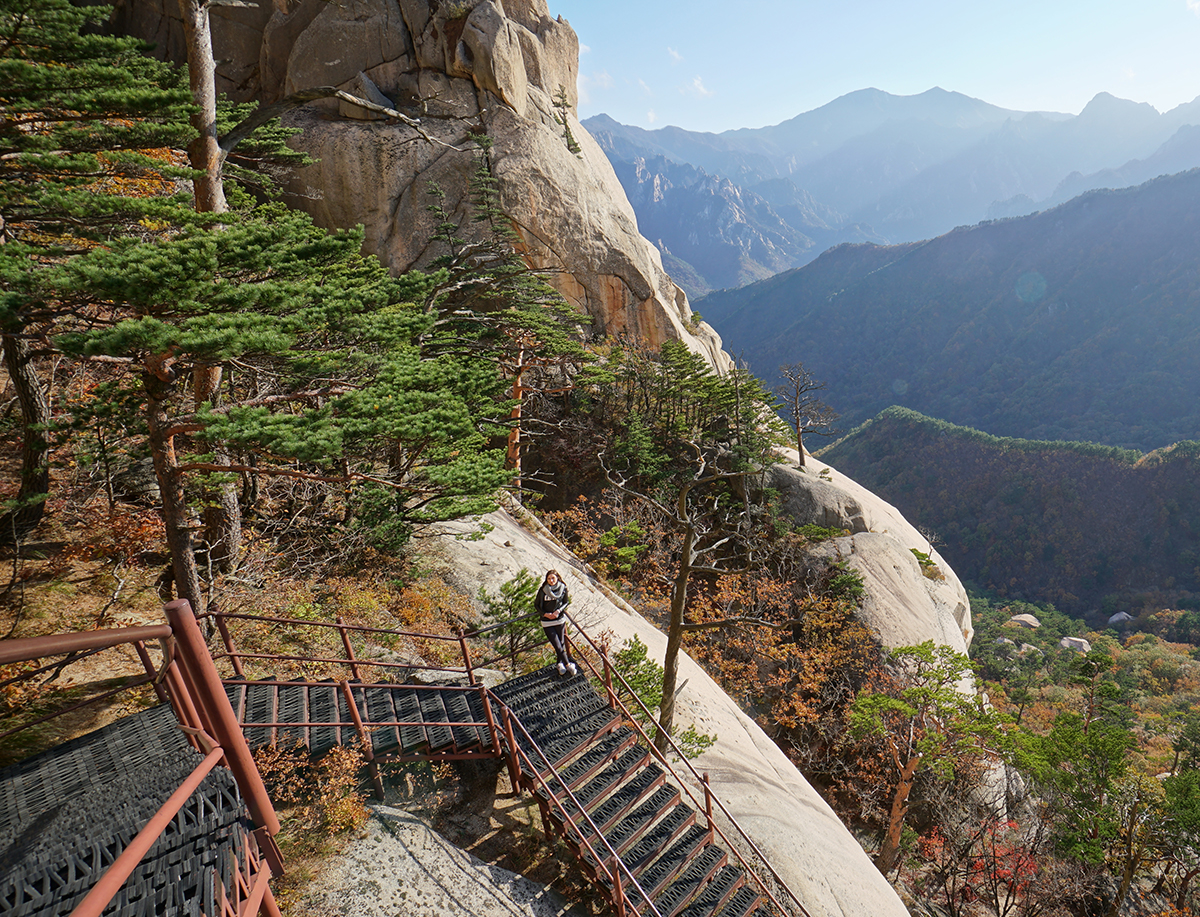 Like a lonely leaf floating in the middle of Han River, Namiseom Island is a small and charming
island was named after an army general who led the victory against rebels from the east. The romance of Namiseom is well-known internationally when "Winter Sonata"gave Korean drama an exciting debut in the world stage.
ADDRESS: 1 NAMISUM-GIL, NAMSAN-MYEON, CHUNCHEON-SI, GANGWON-DO
OPENING HOURS: EVERYDAY 7.30 – 21.45
ADMISSION FEE: 13,000 WON (APPROX. 332 BAHT)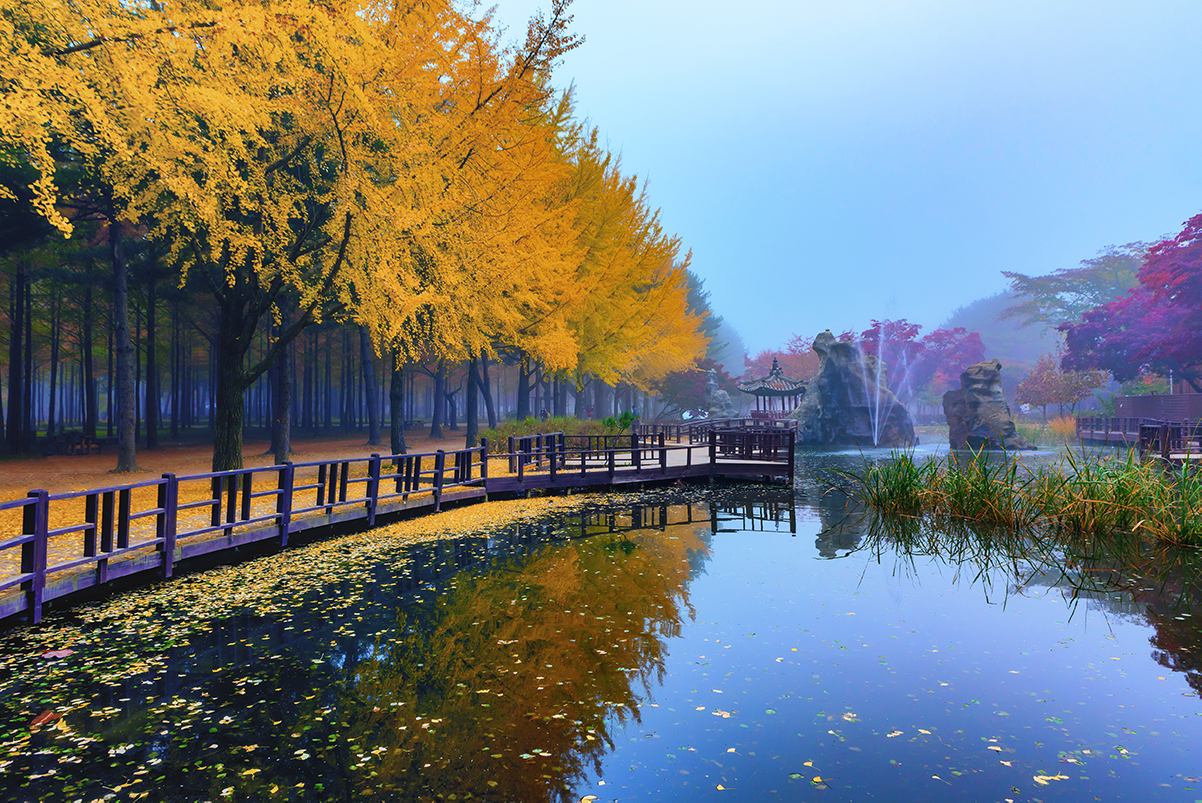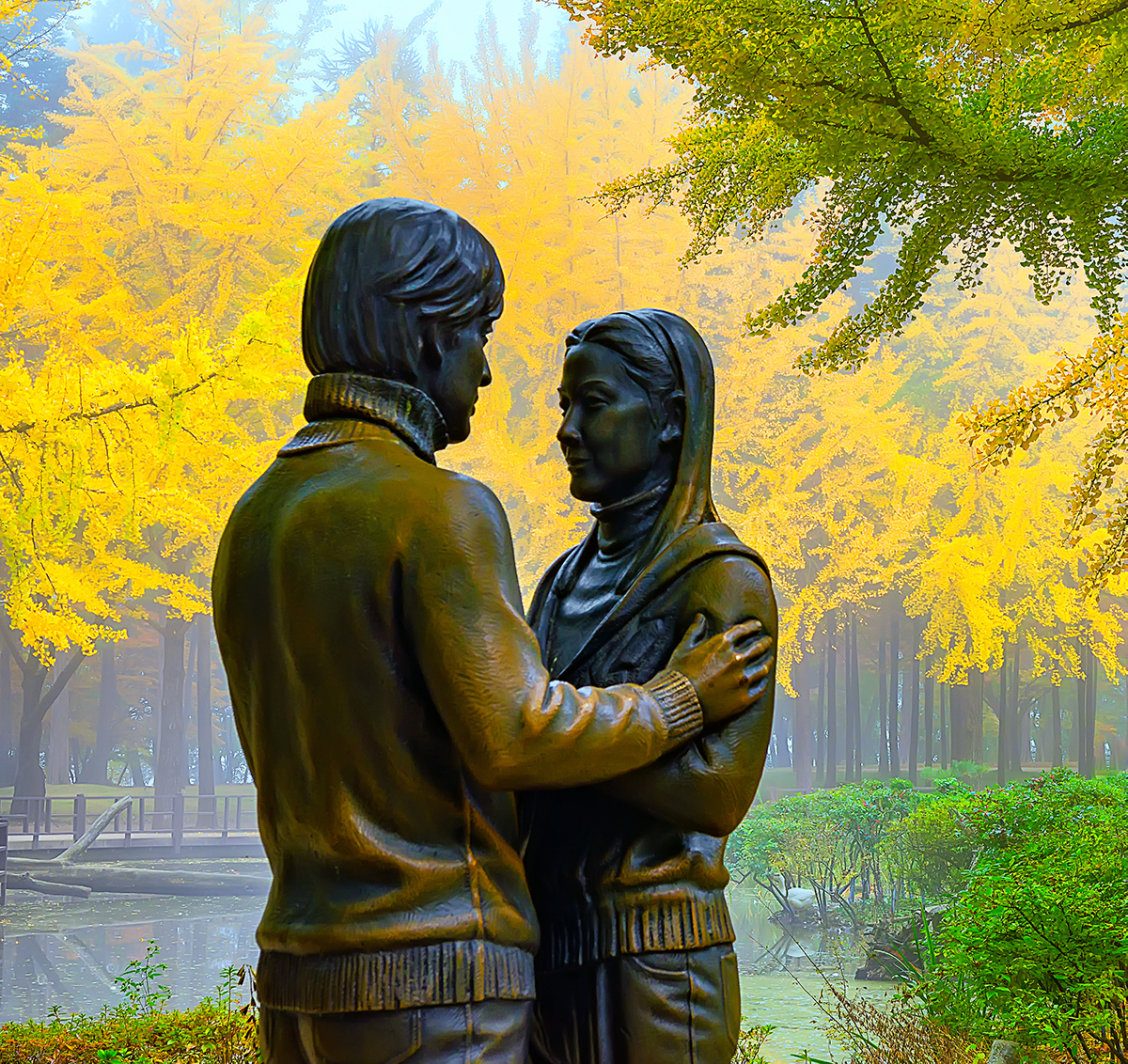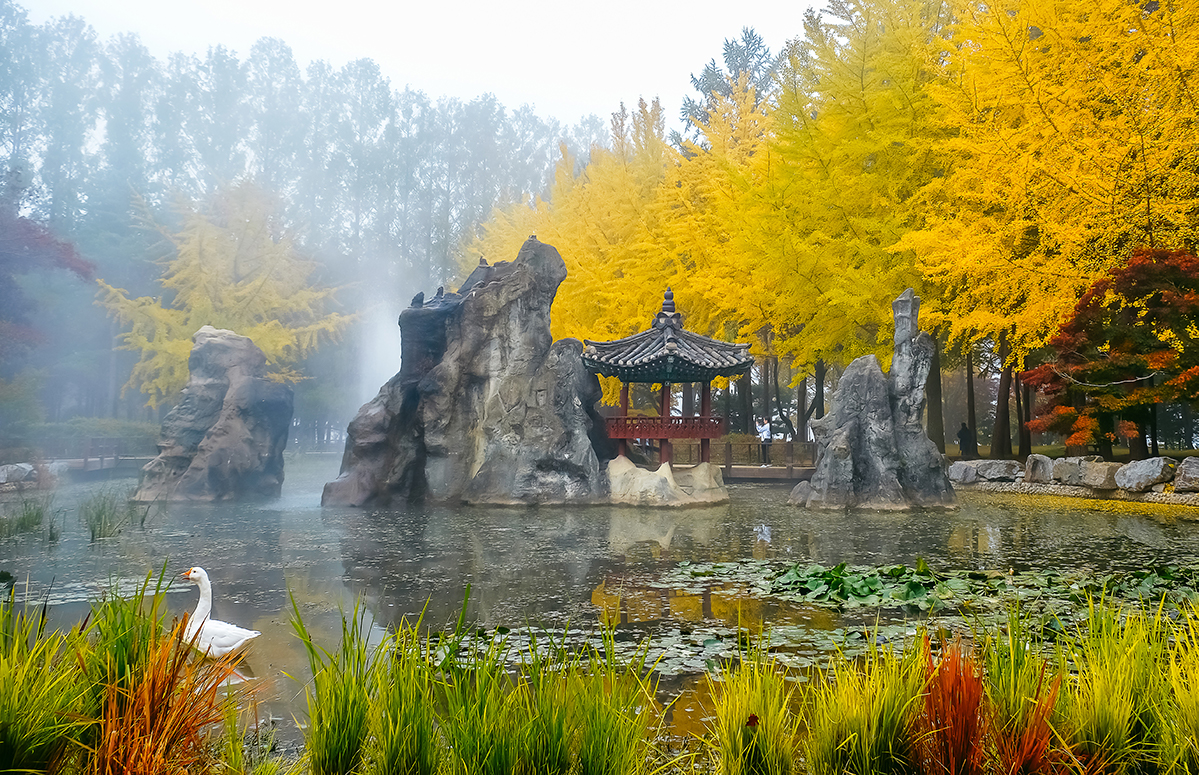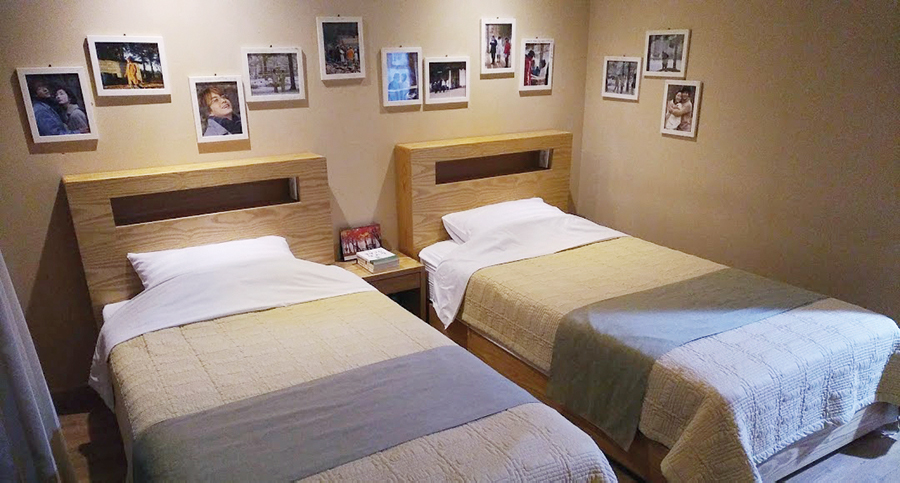 NAMINARA HOTEL JEONGGWANRU
ADDRESS: 198-1 BANGHA-RI, NAMSAN-MYEON, CHUNCHEON-SI, GANGWON-DO
TEL: +82 31-580-8000
WEBSITE: WWW.NAMISUM.COM