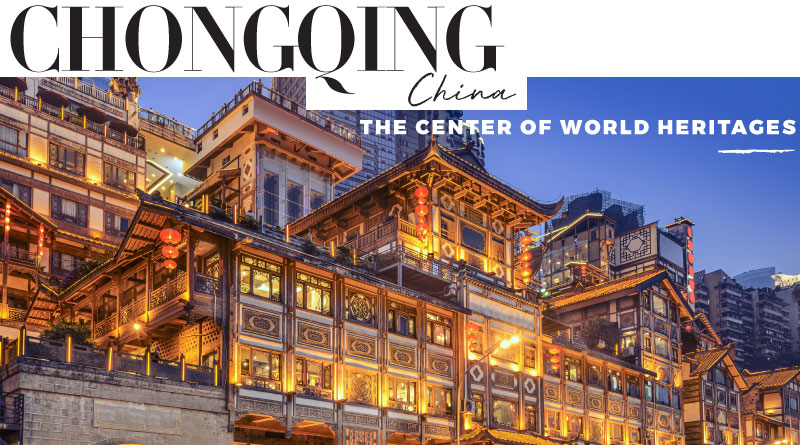 CHONGQING China
THE CENTER OF WORLD HERITAGES
Chongqing may not yet be one of your must-visit destinations, but this metropolis is no second to other world-renowned cities as it is home to fascinating cultural and natural attractions. To make it even more attractive, with the average temperature of 18o Celsius, you can comfortably travel around in your Instagram-worthy outfits and enjoy telling the world all about Chongqing!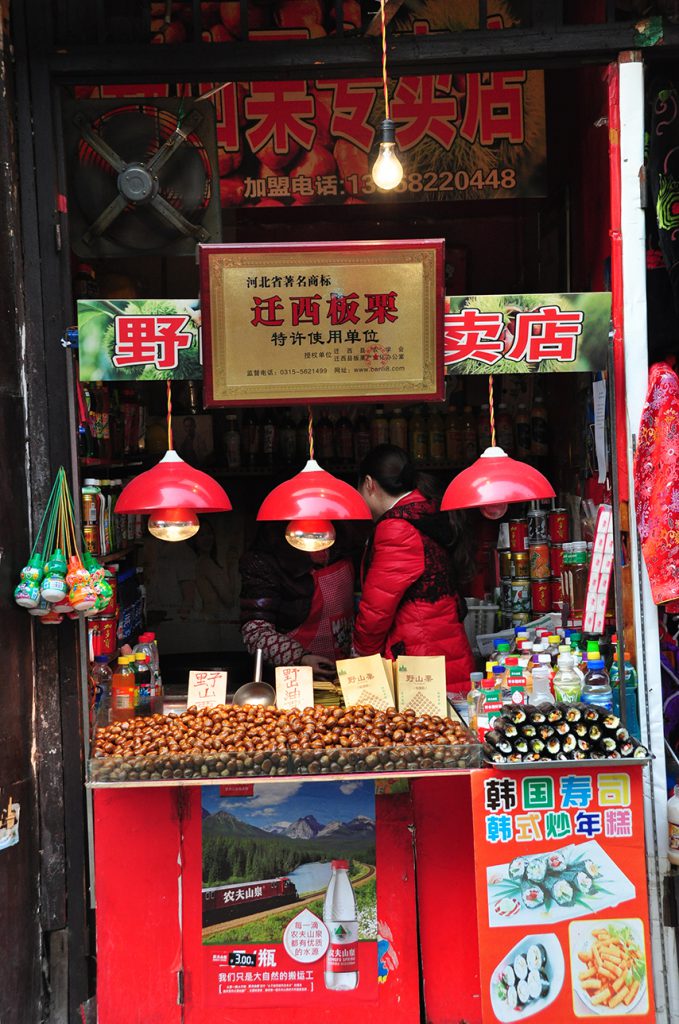 Ci Qi Kou Ancient Town preserves the long history of Chinese culture as an important center of trade and commute during Ming and Qing dynasties. The village is now set up as a traditional walking street market with shops and restaurants charmingly housed in traditional Chinese buildings. While you are here, don't miss the Chongqing style meat skewers which is a timeless local favourite!
Address: Ciqikou Village, Chongqing, China
Opening Hours: 07.00 – 22.00
Getting there: Take the red line CRT to Ciqikou Station, and the ancient village is just 500 meters from Exit 1.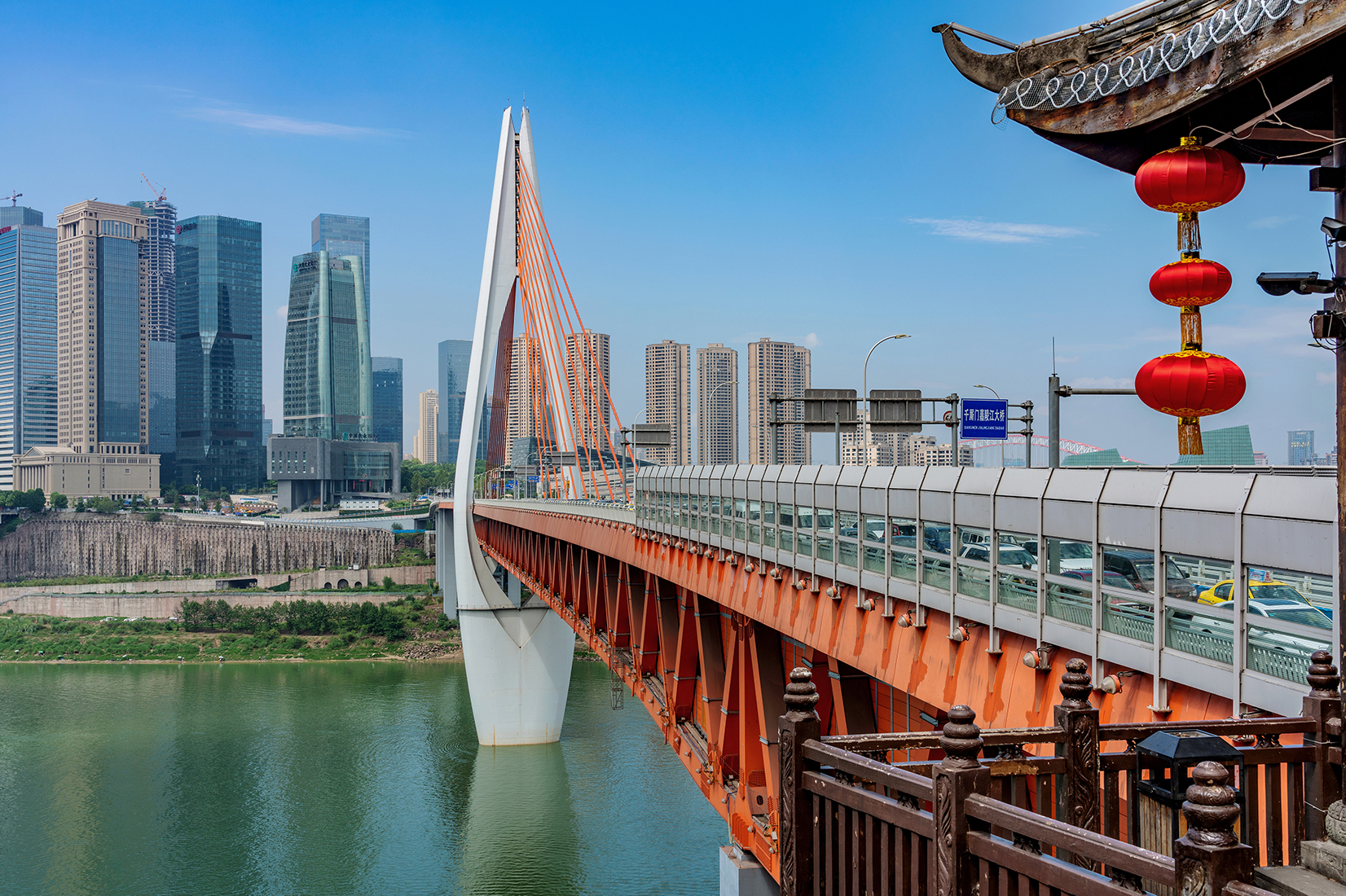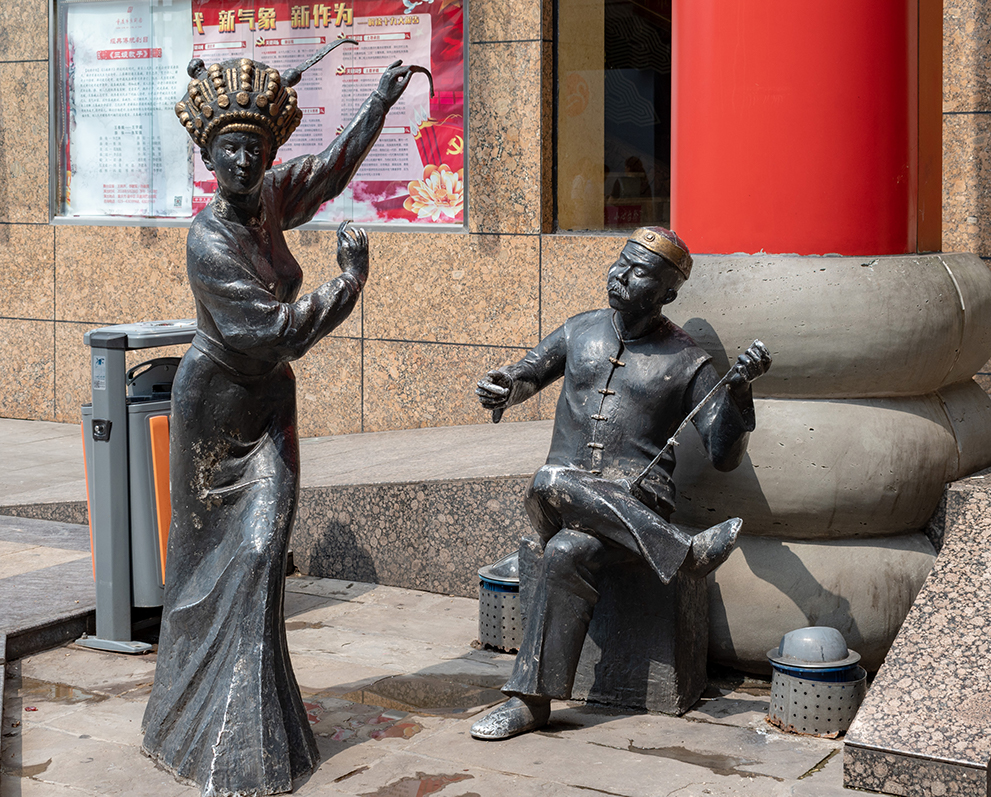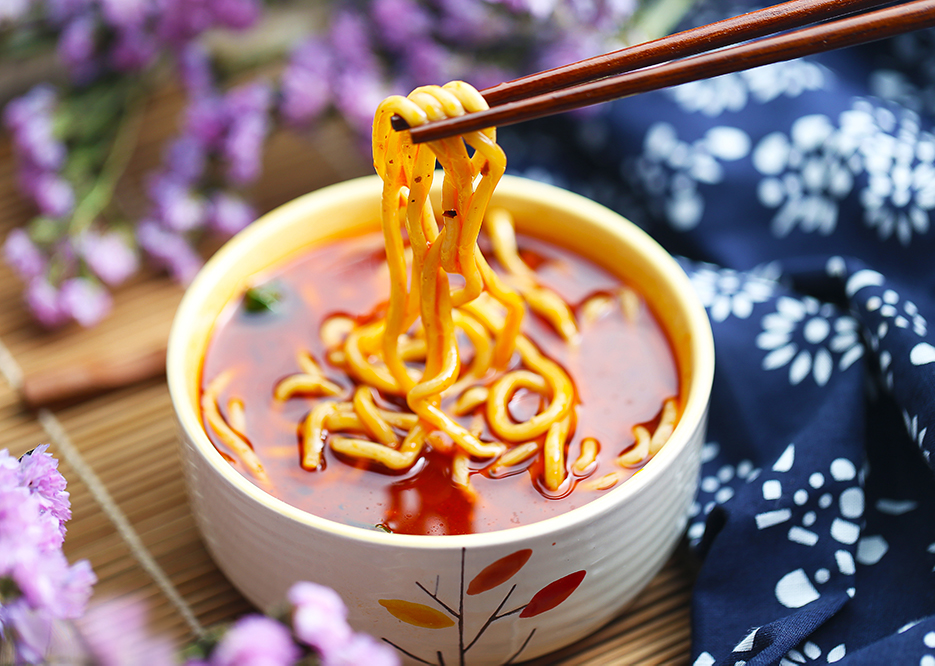 Uniquely blend the design of traditional Chinese hotel to the modern world, Hongyadong community mall is unarguably the distinctive landmark of Chongqing. If you think the mall is incredibly attractive during the day, try visiting it after sundown to witness the spectacular sight of the glowing wonder. Besides shops, restaurants, and a hotel, you'd be surprised to find a cave, a mountain, a waterfall, a bridge, and a scenic spot indoor!
Address: Chongqing Hongyadong, Yuzhong Qu, Chongqing, China
Getting there: Take the subway route 1/6 to Xiao Shi Zi Station. Take Exit 9 and the mall will be just 300 meters away.
Undeniably one of the world's most remarkable cultural heritages, Dazu Rock Carving reflects the harmonious synthesis of Buddhism, Taoism and Confucianism. The invaluable carvings date back more than a thousand years old and were made during Tang dynasty, showcasing the Chinese fine art skills. There are over 50,000 cravings spread out across 5 clusters, Beishan, Baodingshan, Shizhuanshan, Simenshan, and Nanshan. Baodingshan is arguably the most outstanding cluster with over 10,000 Buddha carvings stretching along 500 meters of rocky cliff. Dazu Rock Carving welcomes tourists all year, but make sure you check out the weather before visiting.
Address: Dazu, Chongqing, China
Opening Hours: 8.30 – 16.30
Admission fee: 135 Yuan
Getting there: Take a bus from Caiyuanba Bus Station to Dazu, then continue by taxi to Baodingshan (approximately 30 Yuan of taxi fee).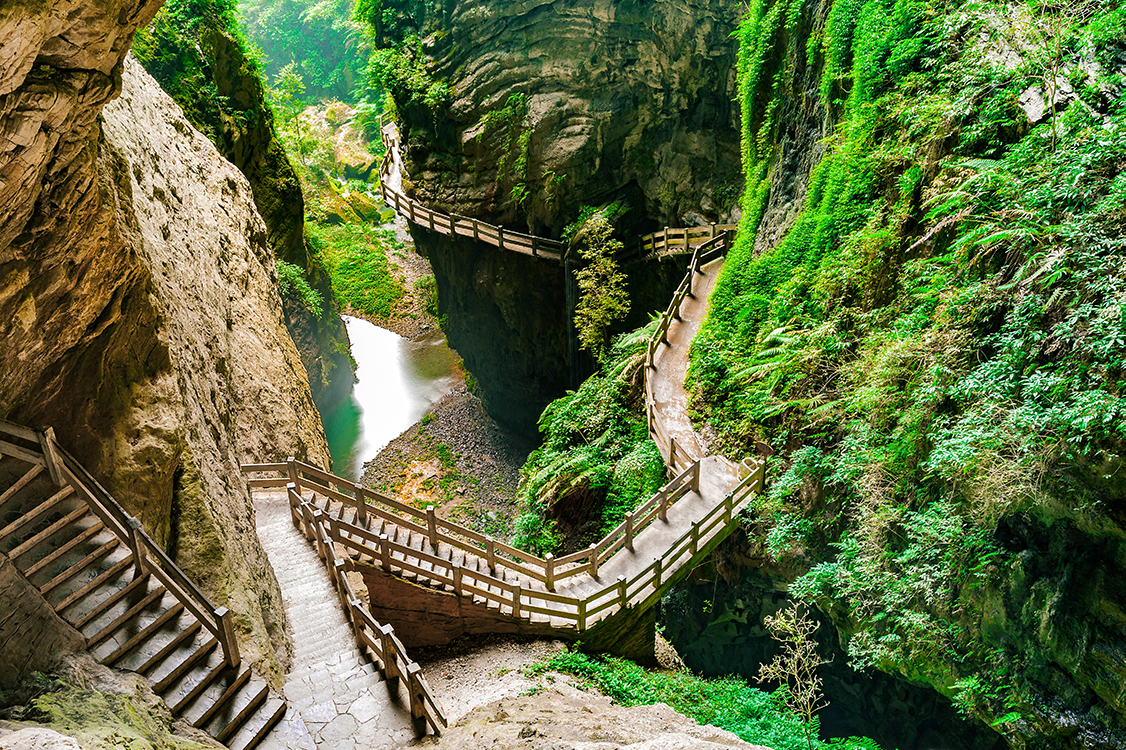 Wulong Karst Geological Park ( Three Natural Bridges)
The magic of tectonic activities sometimes create s wondrous natural attractions and unique sceneries. Honored as 5A UNESCO's World Heritage in 2007, the valley of Wulong Karst Geological Park is also home to the historic Tianfu Post House, which was the traditional pitstop for people and merchants traveling from Sichuan to Henan. Besides seeing the post house in most visitor photos, the famous post house also featured in the movie "Transformers"!
Address: Wulong Karst Geological Park, Chongqing, China
Opening Hours: 8.30 – 16.30
Admission fee: 135 Yuan
Getting there: Catch a train to Wulong and travel by bus to Wulong Krast (8 Yuan bus fee).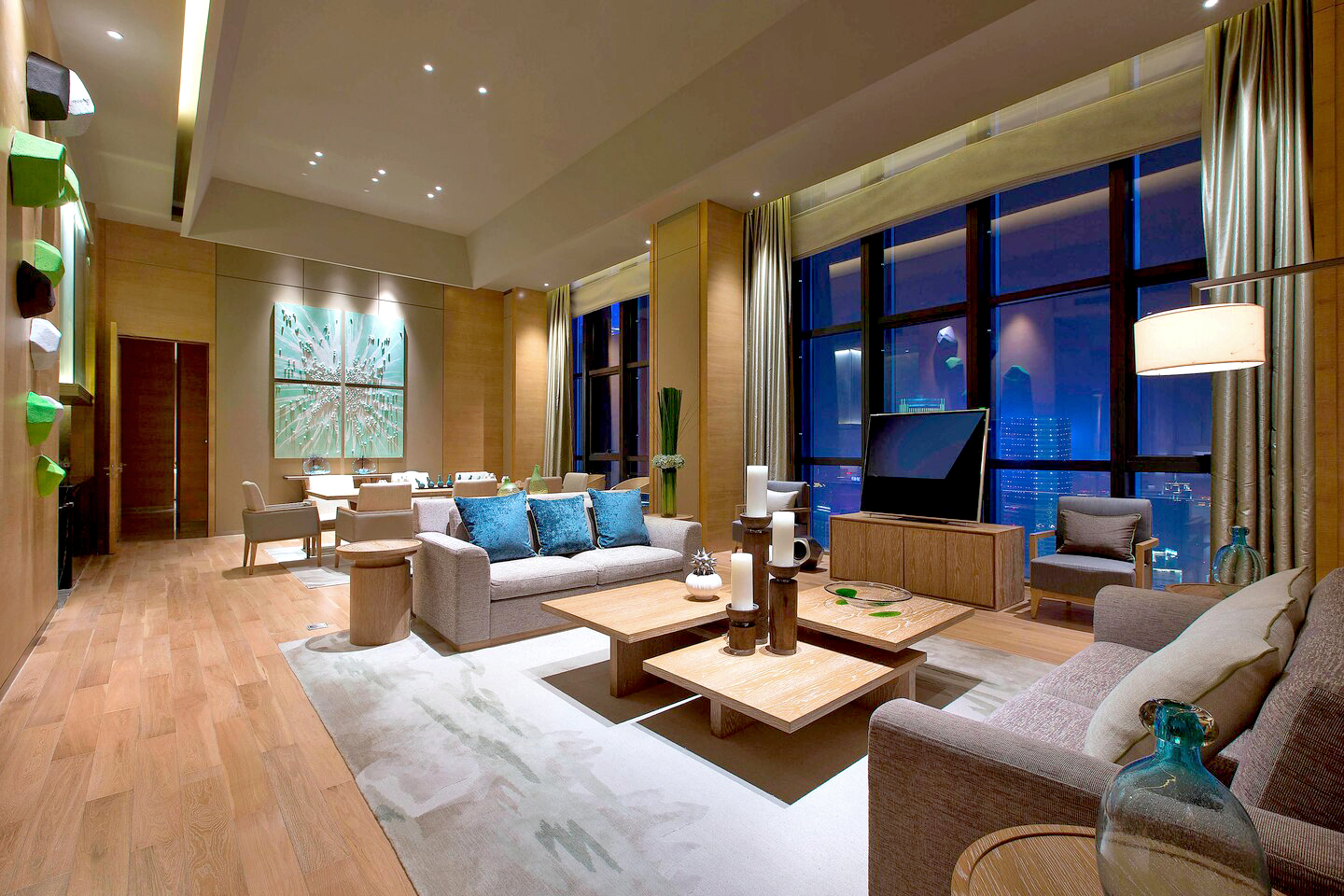 The Westin Chongqing Liberation Square
Stay within a walking distance to popular shops and restaurants, prestigious businesses and tourist attractions. The Westin Chongqing Liberation Square provides a haven for both leisure and business travelers to enjoy the historically rich metropolis. Rest and recharge in a calming oasis with spectacular city views and 5-stars facilities and services. Explore Jie Fang Bei, Hong Ya Cave Chao Tian Men and other city's celebrated attractions. Meetings, magical weddings and unforgettable social affairs can also be hosted comfortably in the hotel's stateof-art event space. After a full day of work, or sightseeing, indulge yourself to the moments of bliss at Heavenly Spa by Westin™ and be lost in the world of relaxation.
Address: No.222, Xinhua Road, Yuzhong District, Chongqing, China.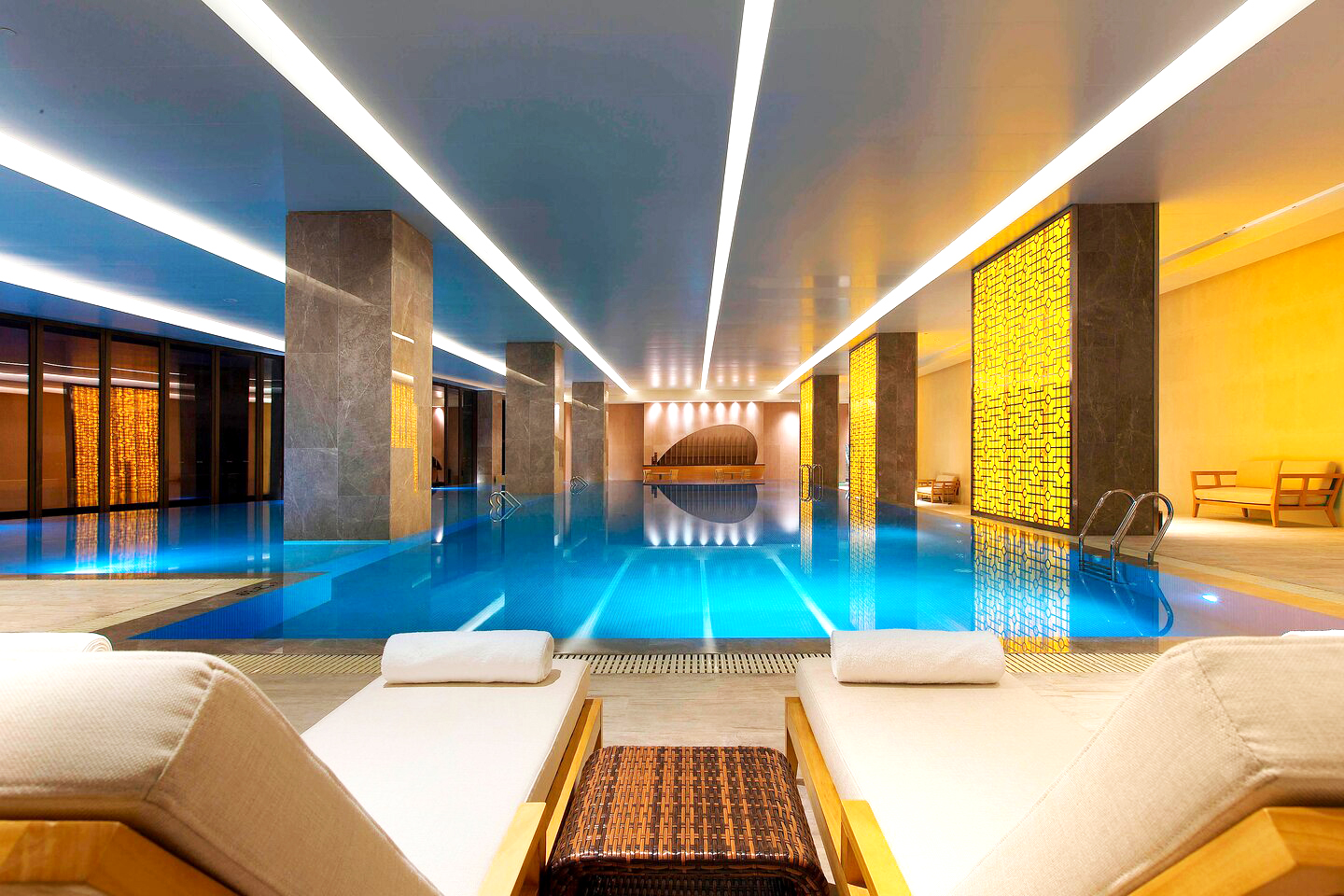 Chongqing hot pot is known for its uniquely spicy soup that combined Chongqing chili paste and Sichuan peppers. The two ingredients are famously hot, but mixed with other spices in the soup and you'll be asking for more.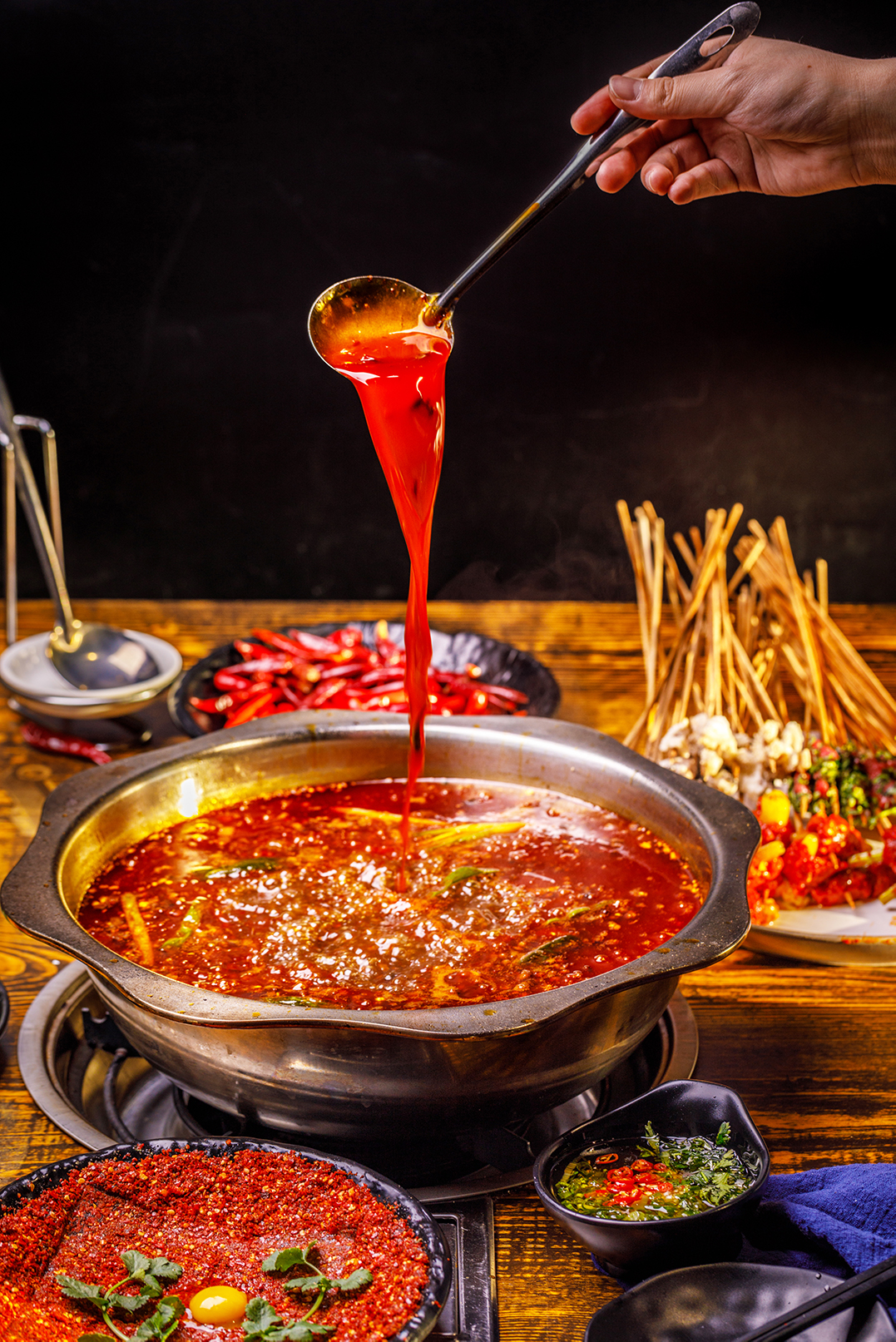 ENTHUSIASTIC RESPONSE TO THE MEGASTRUCTURES STAR ATTRACTION YET ANOTHER ENCOURAGING SIGN OF RECOVERY IN CONSUMER SENTIMENT
EXPLORATION DECK AT RAFFLES CITY CHONGQING
One of the year 's most eagerly awaited attractions in China, the 250-meter-high Exploration Deck Viewing Gallery (Exploration Deck), a star feature of The Crystal sky bridge at Raffles City Chongqing, opened to the public. In addition to a 270-degree panorama of Chongqing's skyline, visitors to the glass-bottom deck – the highest of its kind in Western China – are treated to the thrills of walking in "mid-air" while admiring magnificent views of Yangtze River's brown merging with Jialing River's blue below their feet.