China World, 24h In Shanghai
China World, 24h In Shanghai
A single day in Shanghai is nowhere near long enough to experience the city's many sides. If you've got 24 hours, however, you can squeeze in at least 24 different experiences.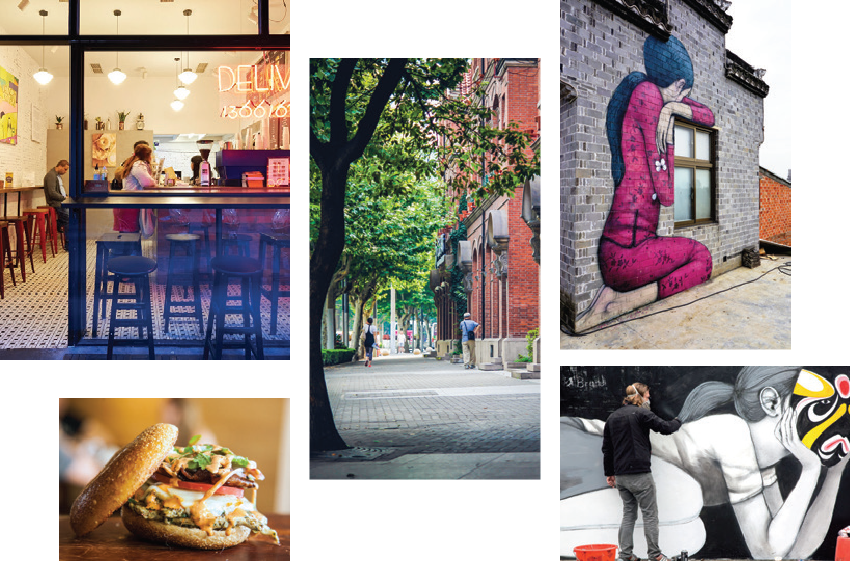 8 – 11 AM: Stuff Yourself with Street Eats
Set yourself up for the day with a stomach-stretching three-hour breakfast on Spread the Bagel, the popular Bagel store and online bagel delivery service. Spread's standard selection of bagels is available straight-up, with a "schmear," or in sandwich form with ingredients like smoked trout or brisket. They also sell cookies by strictly cookies, brownies from The British Kitchen and fresh juices from YOLO.
Spread the bagel has revamped their menu including Fat Em Sausage Pizza Bagel (RMB45), served open-faced with stringy cheese, sausage and basil. The savory tomato sauce base and the aromatic fennel-seasoned sausage keeps each bite juicy and moist. And another menu is The Chicken Zest Club (RMB60) is well balance with tasty layers of zesty chicken, crunchy bacon, avocado, tomato and arugula. The stack is topped with a mildly spicy chili-mayo.
Spread the Bagel : 611 Nanchang Lu, near Xiangyang Bei Lu, Xuhui district
11 AM – 2 PM: Have a slow bike on to wheels around the Former French Concession
The Former French Concession is a nice place to cruise along and has history and beauty to its credit; not everyone is a fast rider and mostly people just want to have a slow ride on a sunny afternoon. In between Julu Lu and Zhaojiabang Lu, east to Sinan Lu, west to Huashan Lu, are lots of small, quiet roads for a lazy afternoon. There are a lot of cafés along the way too and places for some unique photos.
You should bike through the Wukang Lu street. Wukang Lu is a beautiful street, quaint and pretty, with outdoor cafes sprinkled here and there you would almost feel you are walking somewhere in Europe. Pop into this little outdoor cafe called "Cozy Wine Bar and Bistro" on this street for a quick cup of coffee and a plate of sausages to snack on.
2 – 4.30 PM: Find street artist's colourful murals in Fengjing Town
Fengjing town, located in Shanghai's deep south, has long been renowned locally for its "peasant art" bright, vibrant paintings that decorate the walls of rural buildings dotted throughout Jinshan district. But in the past couple of months some new, foreign paintings have been popping up on the sides of houses, snack stalls and farm buildings. Mostly consisting of colourful child-like figures, these new additions are the work of French street artist Seth (Julien Malland).
Some of the locations are a little far-flung, but you can take in around half a dozen with a combination of public transport and walking, making for a nice day trip out of the city.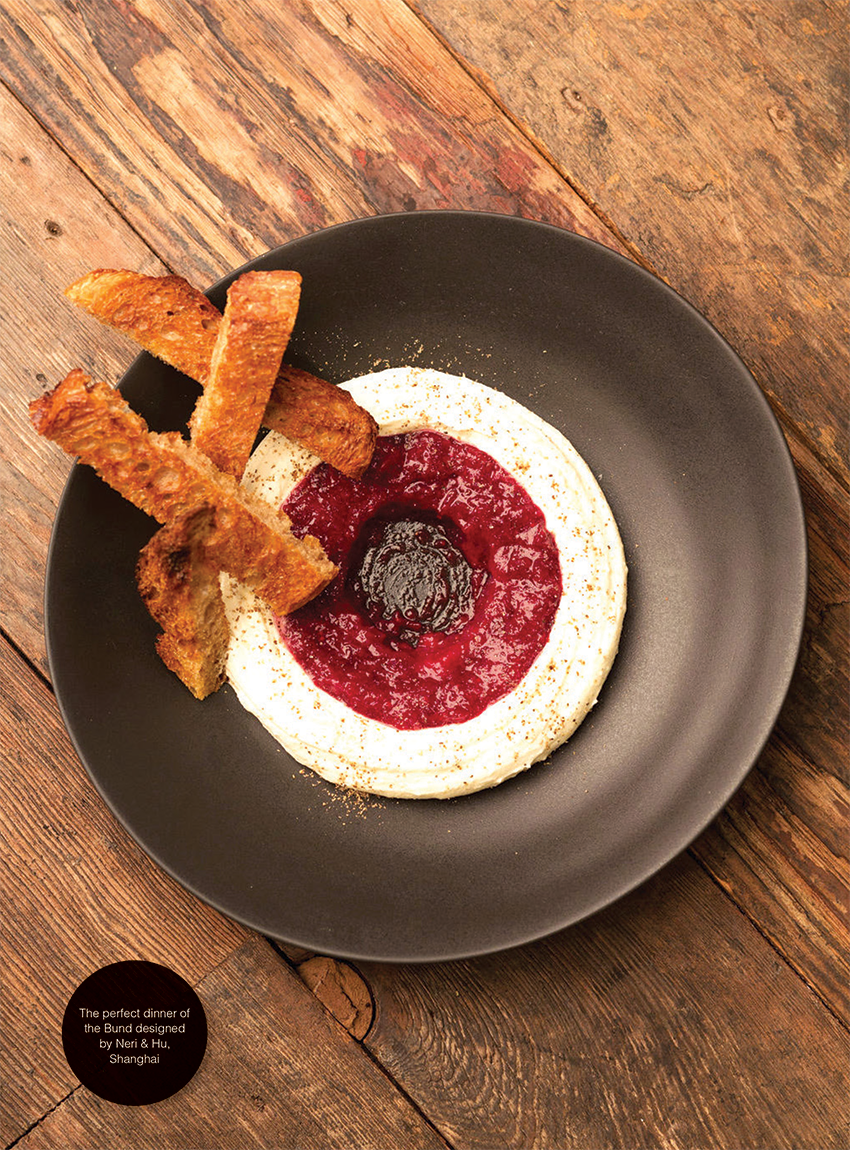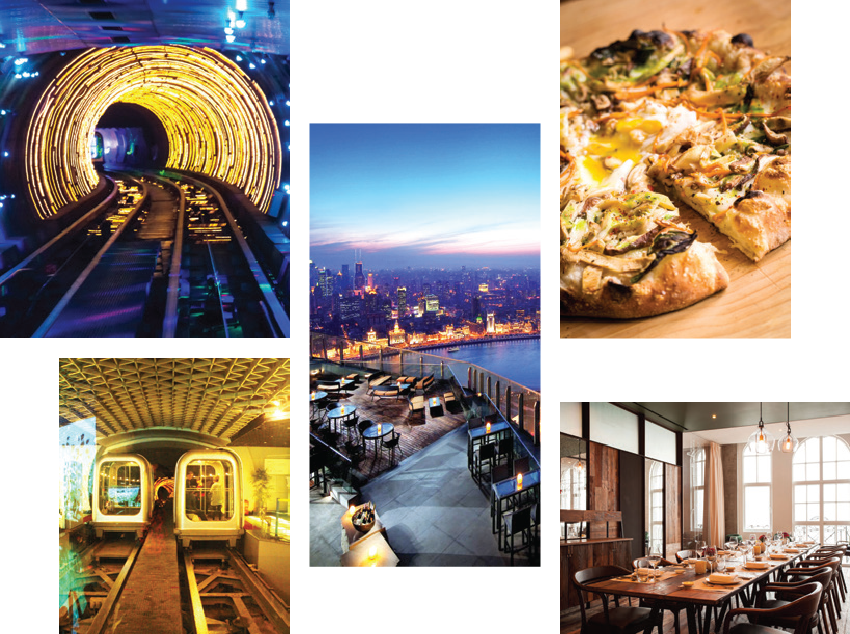 4.30 – 5 PM: Hop aboard the Bund Sightseeing Tunnel to Lujiazui
The Bund, what a beauty. But you can see it properly later, it's time to go under the river. No Shanghai experience would be truly complete without a go on the bizarre Bund Sightseeing Tunnel to Pudong. Leaving from Chenyi Square near the Peace Hotel, the ride on an underground capsule features psychedelic visuals and even stranger audio commentary, setting the tone for the high-rise futurism of Lujiazui. Sure, it's so low budget you could argue it's a rip-off, but it is, in its own way, absolutely charming.
5 – 7 PM: Grab a drink with a view
You've earnt a drink, so hear up to Flair on the 58th floor of the Ritz-Carlton Pudong. The view from the open-air bar is simply jaw dropping – it feels as if you could almost reach out and touch the Oriental Pearl Tower. The drinks are a little pricey (110RMB plus surcharges for a signature cocktail), and there's a minimum spend for the terrace tables. But you're only here for 24 hours, so best do it right.
The Ritz-Carlton Shanghai, Pudong : Shanghai IFC, 8 Century Avenue, Lujiazui, Pudong, Shanghai
7 – 10 PM: Dinner on the Bund
The gorgeous space created by Neri&Hu, bridges the organic and natural with elegance and emotive modernity. Reclaimed wood and warm leather tones serve as a gentle complement to the exposed steel, iron and glass to create an atmosphere that is polished yet warm and inviting
It's a perfect spot for wine-fueled weekend dinners among stylish young things sharing plates of perfectly charred wood-fired pizzas, burrata and calamari. Designed by Neri & Hu, the décor echoes the rustic-modern elegance of the menu, with exposed brickwork, blackboards and antique mirrors playing against steel and textured glass. This place is bustling and busy every night, so book ahead.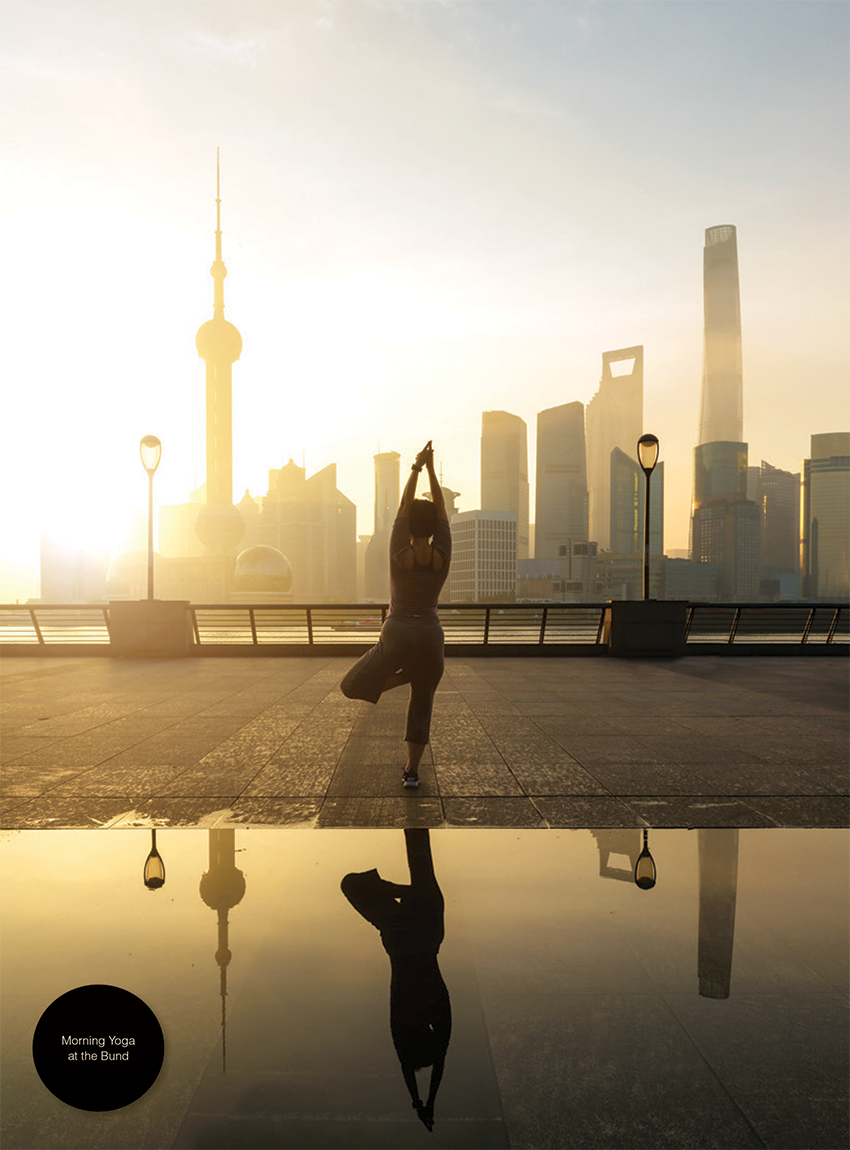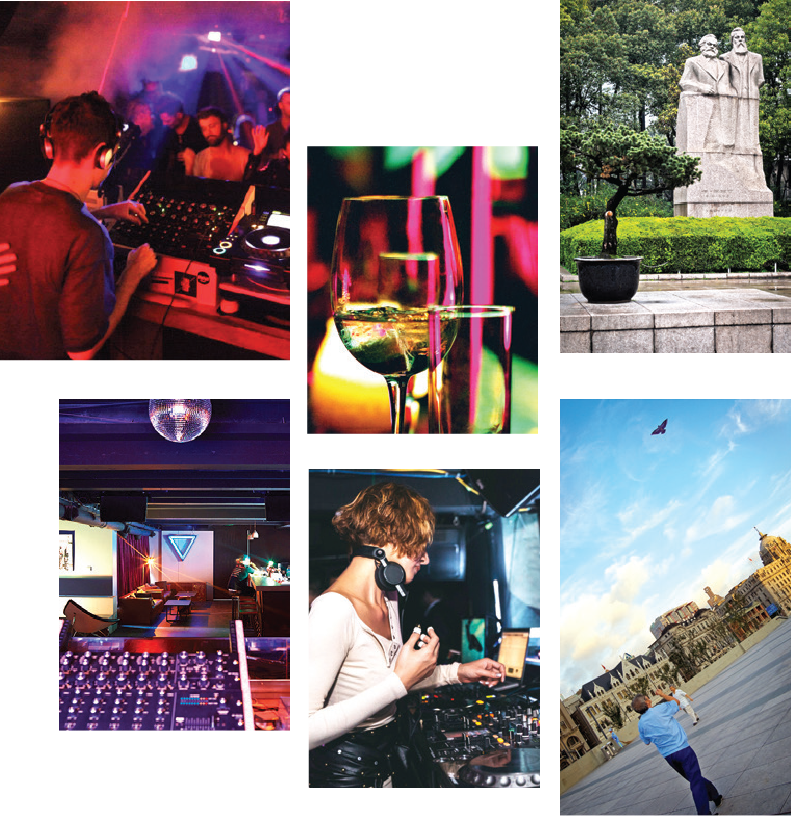 10 PM – 3 AM: Time to Party in Elevator Club
Elevator is Shanghai's go-to club for house music lovers. As well as regular big name international bookings, the club stands out for its warm and friendly atmosphere, making it a favourite spot for those who just want to dance. Combine it with ping pong tables, "spiked juices" and a good sound system and it's no wonder we end up here till many a weekend morning.
Elevator: Fourth floor, 218 Xinle Lu, near Fumin Lu
3 – 6 AM: Wind up for some late-night dancing
If you're still moving through the wee hours, there's really only one place to go, and that's Celia. A haven for Shanghai's late-night crowds, the club usually gets busy from 2am (and stays open till 9am).
Celia: 298 Xingfu Lu, near Pingwu Lu
6 – 8 AM: Time to dig out your picnic baskets
Finish your trip with a relaxing wander through one of Shanghai's picturesque parks. Fuxing, Zhongshan and Huashan parks are always bustling with early morning activity, with old Shanghai ren practising tai chi, dancing, diablo, flying kites and more.