CAPELLA BANGKOK REVEALS AL FRESCO LIVING WITH VERANDAH SUITES AND BANGKOK'S FIRST-EVER WATERFRONT VILLAS
CAPELLA BANGKOK REVEALS AL FRESCO LIVING WITH VERANDAH SUITES AND BANGKOK'S FIRST-EVER WATERFRONT VILLAS
The highly anticipated urban resort raises the bar on luxury and reveals details of its waterfront sanctuaries
The Thai capital's new-age urban resort, Capella Bangkok, has unveiled its Verandah Suites with outdoor jacuzzi plunge pools and the city's first-ever riverfront Villas. Perched on the banks of the Chao Phraya River, these suites and villas are the jewel in the hotel's crown and are set to become the most sought-after accommodations in Thailand.
Capella Hotels and Resorts' highly anticipated flagship property in Thailand made its debut on October 1 st last year and features 101 outstanding rooms, suites and villas, all of which boast unobstructed views of the Chao Phraya river.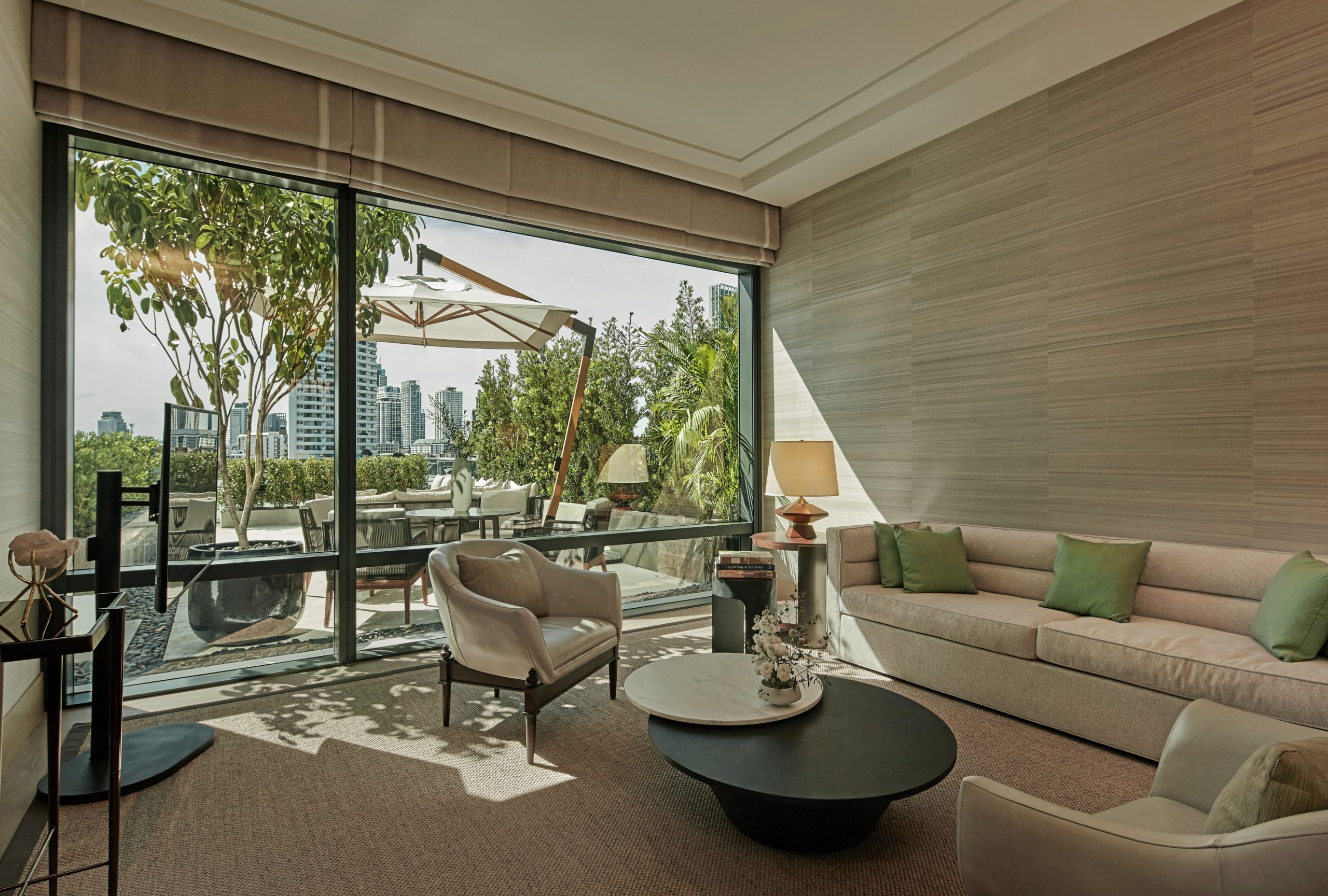 The new Verandah Suites, located on the hotel's third floor, offer a generous 209 square metres of indoor and outdoor space and include an intimate lounge Sala and jacuzzi plunge pool with sweeping river views. Perfect for an open-air sunrise salutation, al fresco yoga session or a candlelit soiree, the residentially styled suites come with expansive outdoor terraces alongside a separate living room and spacious bedroom with a king-size bed and spa-like bathroom in travertine marble.
Capella Bangkok's riverside Villas are intimate yet spacious, opulent yet elegant – shimmering sanctuaries blending seamlessly with the waterscape. The ultimate indulgence: a grand standalone residence with 259 square metres of indoor and outdoor space, enhanced with luxurious amenities and round-the-clock personalized service at the highest level of excellence.
Accessed via a private entrance, these awe-inspiring Villas include a separate living and dining room, a master bedroom with king-size bed, a large marble bathroom and a powder room. Naturally, the Villa promises a glistening jacuzzi plunge pool flanked by lush tropical gardens, while a secluded Sala and tropical garden offer the perfect setting for an alfresco evening with family and friends.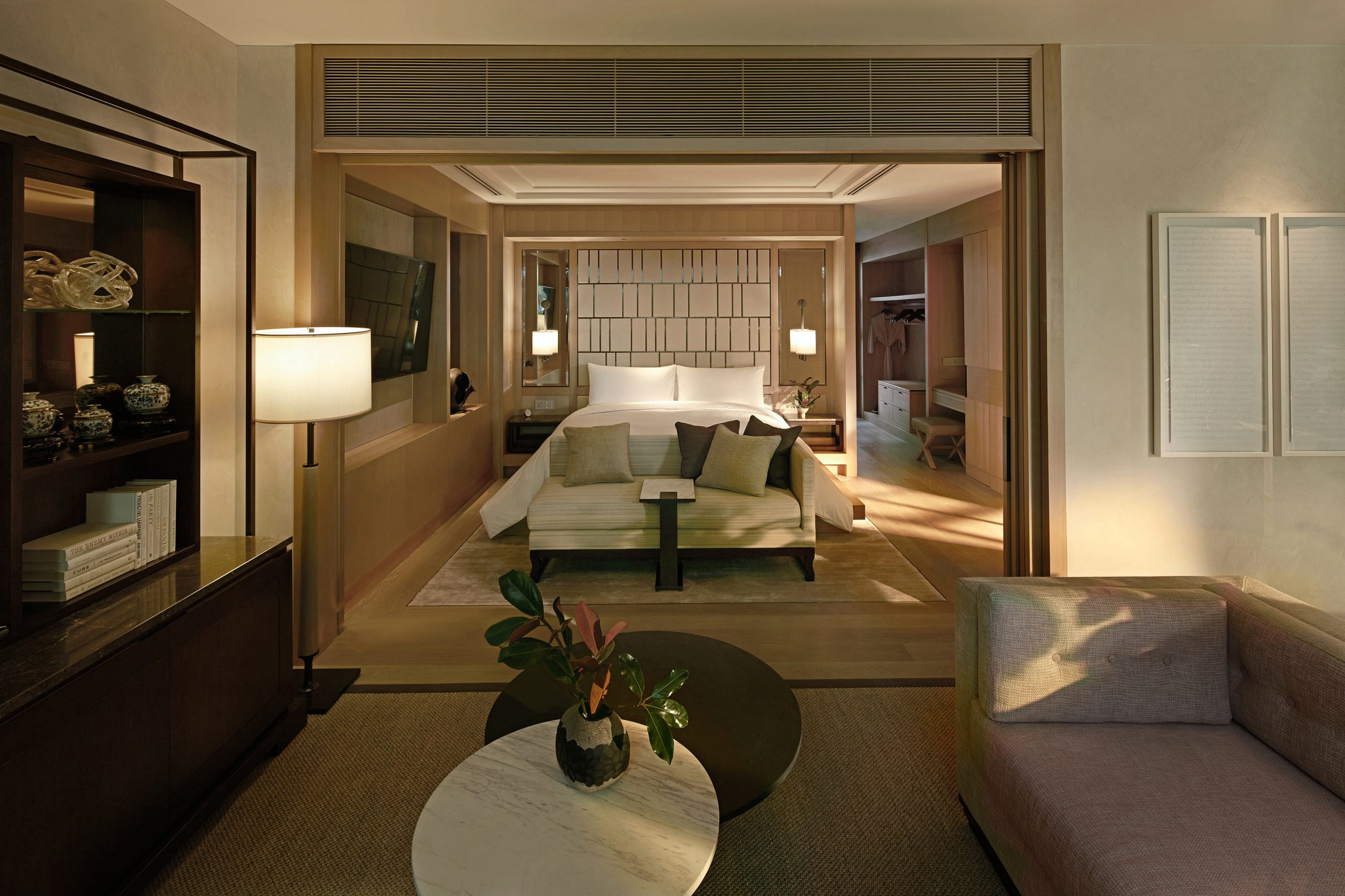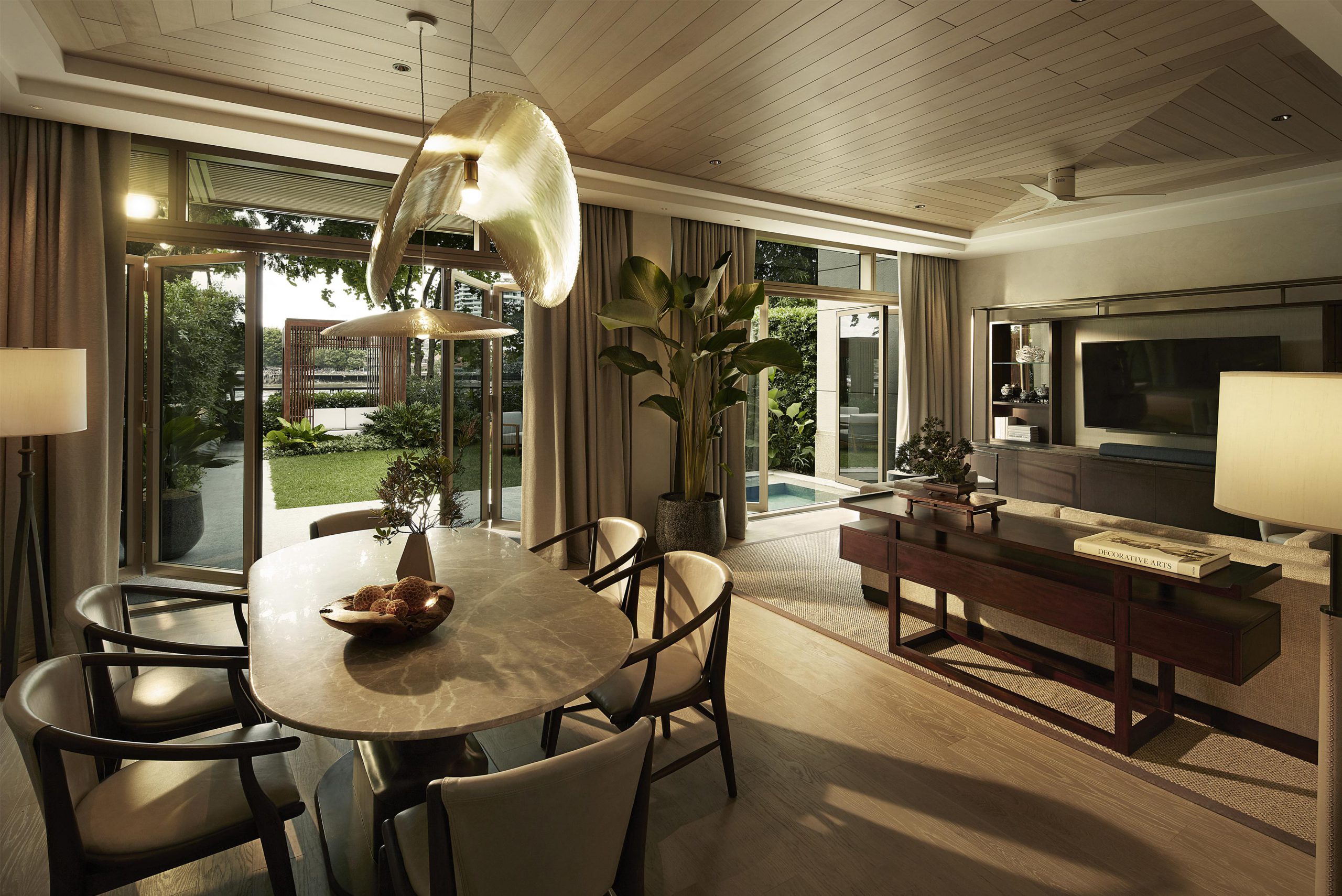 The hotel's Villas and Verandah Suites are personally attended by a "Capella Culturist" – Capella Bangkok's tuned-in local experts looking after every element of their guests' stay, including cultural programs, spa and wellness treatments and dining reservations. Guests will be able to uncover the authentic cultural charms of Charoenkrung, Bangkok's fascinating heritage district right on the hotel's doorstep, and every resident is invited to The Living Room, Capella Bangkok's exclusive lounge, for sumptuous evening cocktails during 'Cin Cin Hour' at 5pm and cultural vignettes throughout the day.
"Our iconic Verandah Suites and Villas redefine the accommodation sector and outdoor living lifestyle in Bangkok," said John Blanco, General Manager of Capella Bangkok. "As the first pool Suites and Villas nestled directly on the banks of the Chao Phraya, these stunning sanctuaries will attract the most discerning global explorers. They're perfect for travellers who want to immerse themselves in the rich culture of their destination while still enjoying the pinnacle of style and service. From celebrities and executives looking for a private and peaceful retreat, to experience-seeking couples and families, brides and grooms, honeymoons and special celebrations, our Verandah Suites and Villas will create truly unsurpassed stays."
LIMITED TIME OFFER
To celebrate these unique Verandah Suites and Villas, Capella Bangkok invites guests to embrace the al fresco lifestyle by offering a 1-night complimentary stay when booking one of our two Verandah Suites or one of our six Villas at Best Available Rates by 30 September 2021. This 'One More Night' offer allows guests to enjoy an extra night on the house including enticing benefits and is available for stays from 1 September 2021 to 31 March 2022 with blackout dates during the festive season from 20 December 2021 to 2 January 2022.
For more information and reservations, please email
reservations.bangkok@capellahotels.com or call 02 098 3888.
Website: www.capellahotels.com/bangkok
Instagram: @CapellaBangkok