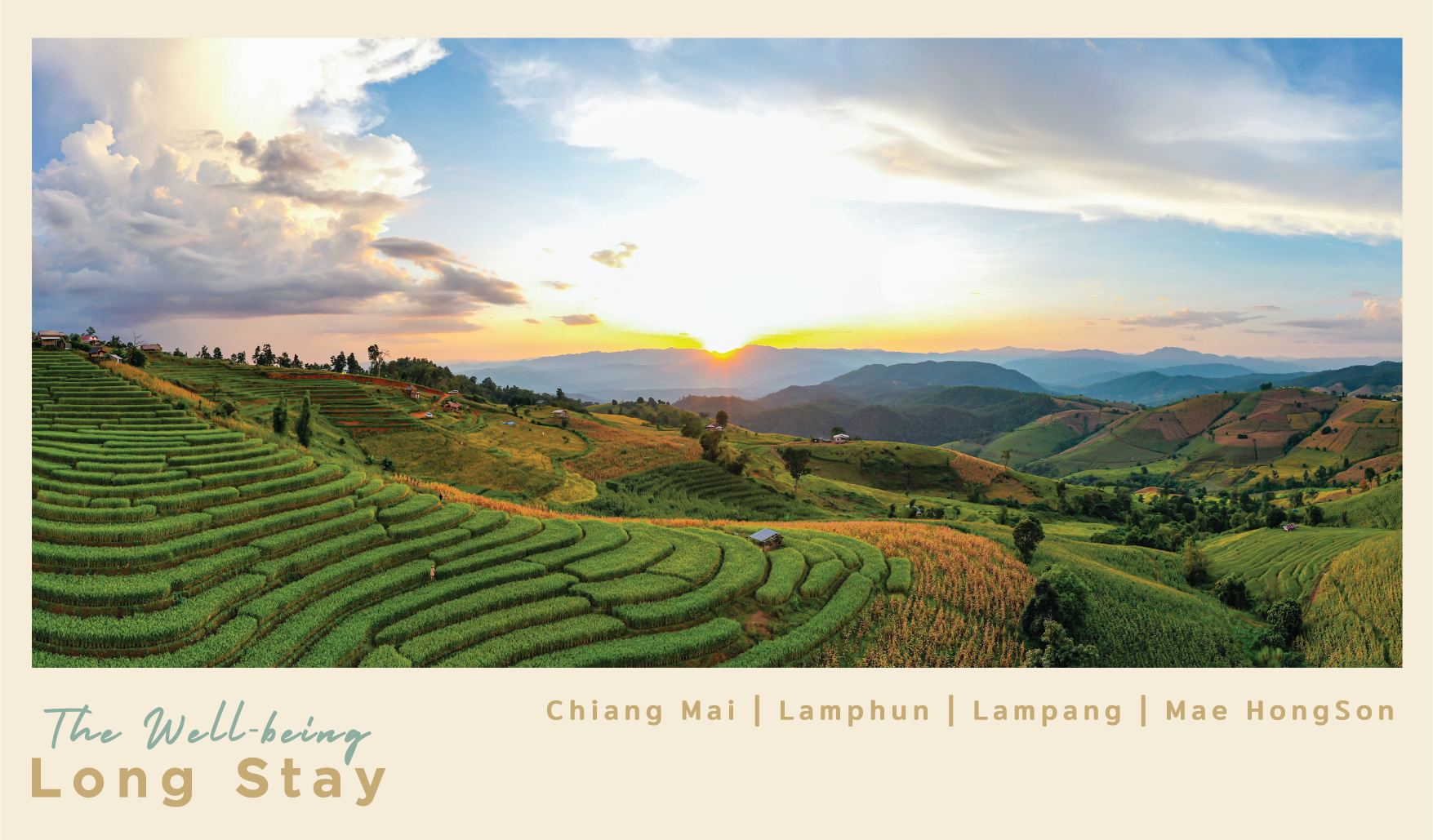 The Well-being Long Stay
Thailand is a dream destination for many people who wish to visit and experience the place at least for once in their lifetime, especially in northern part of Thailand, namely Chiang Mai, Lampang, Lamphun, Mae Hong Son Provinces. The region has comfortable cool weather all year round. The cities are located in the midst of attractive natural scenery that will provide you with a sense of tranquility and unique charm which would appeal anyone to visit the place. In addition to remarkable mountainous landscape and beautiful paddy fields, Northern Thailand is also rich in cultural heritages and valuable artworks as it was once the capital of the Lanna Kingdom. Besides the ancient heritages, the places also consist of popular spots for hipsters, restaurants and cafes with both delicious menu and chic ideas. It is not surprising that millions of tourists flock into these 4 provinces every year.
The northern part of Thailand is very suitable for traveling, whether it is a weekend getaway or long-term stay. This place will make your dreams come true. If you ever imagine yourself living somewhere with good health, nutrient foods, suitable weather conditions, attractive natural scenery and precious cultures where you can experience peace and happiness every day.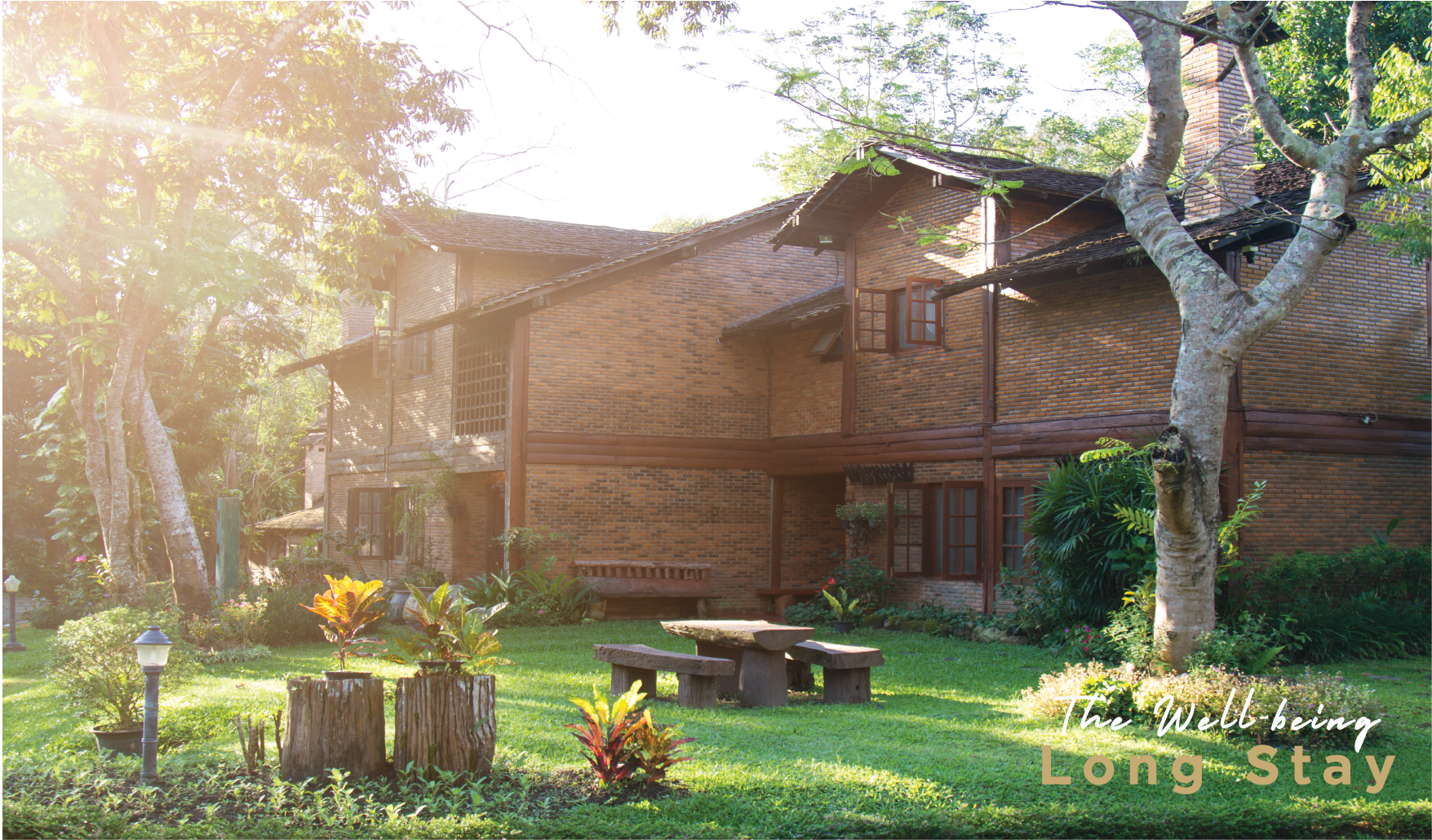 Chiang Mai Province is an ancient city which is full of interesting attractions and cultural heritages surround with abundant natural countryside. Chiang Mai is a livable city for relaxation and has been named the Top City in Asia as well as ranked second for the World's Best Big City, World's Best Awards 2016 by readers of Travel & Leisure magazine as a suitable place for living with peace and modernity. In term of history and traditions, Chiang Mai has more than 720 years of history and is a place that integrates people with diverse ethnic backgrounds together. In addition, groups of foreigners, who settled in Chiang Mai, have formed into communities. In Chiangmai, you can experience different cultures in multidimensions. This has become a magnetic factor that draw and attract people to the city. Chiang Mai has convenient accessibility with an international airport which can be accessed from many countries or domestic means of transportations by buses or trains. Chiang Mai offers you with various accommodation options according to your preferred traveling styles from 6-star hotels to community-based tourism or homestays, as well as cultural or natural tourism. If you are a golfer, Chiang Mai has more than 10 luxurious golf courses that meet world-class standards. After visiting and experiencing the beauty of the city even for once, you will certainly fall in love with Chiang Mai.
Lampang Province is a city of horse-drawn carriages with fascinating Lanna civilization. It is another province that is full of natural attractions and is an attractive and peaceful city. In the past, trade routes would mainly depend on rivers, therefore, Wang River became a trading center with many foreign settlements. Presently, Lampang remains one of the top tourism attractions. It is a city with sustainable growth and has been designated as "City of happiness that does not change with time". Beautiful scenery, tranquility, simplicity and lovely people are attractive charms of Lampang which is considered as one of the must-see cities stipulated by the Tourism Authority of Thailand (TAT). Tourists can travel to Lampang by planes, cars and trains.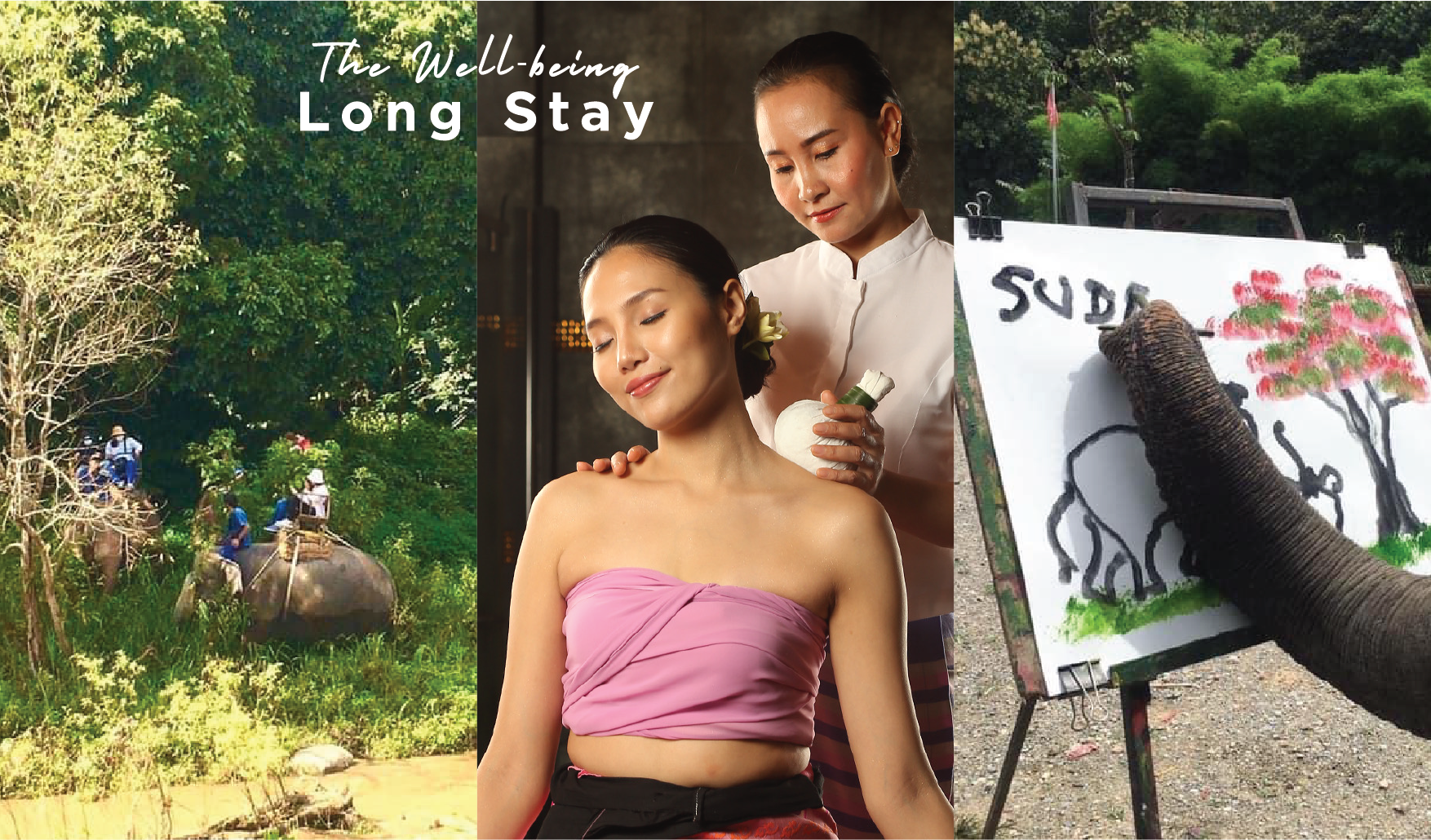 Lamphun Province is the smallest province in the northern region. The city promotes organic agriculture and food safety. Non-toxic lifestyle in Lamphun will restore your well-being as healthy body comes from good and safe food. You will enjoy a comfortable, slow life and happy living in Lamphun. Moreover, the province is only 30 minutes away from Chiang Mai which is a major city.
            Mae Hong Son Province is also known as "the City of Three Mists". 90.5 percent of the area are mountain range. It is considered as the most mountainous province in Thailand. Mae Hong Son has various ethnic groups such as Shan, Karen, Muser, Lisu, Lua, Hmong, Patong and Chin Hor. These populations also brought along their own cultures. Therefore, cuisines and architectures of Mae Hong Son are different from other northern cities. It is a city with endless interesting attractions for you to explore. If you are lover of nature and cultural diversity, Mae Hong Son is a place of your destination. 
The 4 northern provinces in this introductory article are waiting for your visitation and will widen your perspectives. After experiencing the places for the first time, you will never forget and long to return to explore the charms and attractiveness of the cities for second and third times just like other travelers from all over the world.       
Traveling and observing the world from a new perspective is a life reward that you can give to yourself. Enjoy a relaxing getaway from your daily tiresome and stressful lifestyles and fall into enchantment of Lanna Kingdom at North 1 (Chiang Mai, Lamphun, Lampang, Mae Hong Son)….. Here, happiness awaits you at North 1, The Well-Being Long Stay.