The 6th Annual Press Conference for the Thailand Yacht Show
The 6th Annual Press Conference for the Thailand Yacht Show
The press conference for the 6th edition of Asia's premier boating showcase Thailand Yacht Show (TYS) 2022 was recently held at the premium beachfront restaurant 'Pebbles Bar and Grill' at Renaissance Pattaya Resort & Spa.
The hotel management led by Mr. Bruno Rotschaedl, the resort's General Manager and Mrs. Caroline Shen, the resort's Director of Sales & Marketing, welcomed distinguished guests, H.E. Mr. Mohamed Jinah, Ambassador of Maldives to Thailand, Dato Steve Cheah, Head of Mission at Diplomatic Council, other Senior Executives from the official event partners, which also included Official government representatives from Pattaya City Administration, the Ministry of Tourism & Sports, the Tourism Authority of Thailand (TAT) Pattaya Office and the Eastern Economic Corridor Office in Thailand (EEC) and official Advisor to the Thai government, as well as members of the press to the conference.
The Thailand Yacht Show (TYS) 2022 was organized by the experience event operator, Verventia Co., Ltd. which is led by Mr. Andy Treadwell, Chief Executive Officer whom has brought the media up to date on this year's TYS event as well as on major advances in Verventia's campaigns to boost Thailand's marine leisure and HNW yacht tourism industries. Topics covered by Mr. Treadwell ranged from the tremendous growth in interest of boating amongst affluent Thais, the rationale for locating Stage #1 of TYS 2022 at Pattaya's Ocean Marina. At the same time, there is real potential for these waters to appeal to would-be boaters from Thailand's Asian neighbors – a region that is home to the fastest-growing community of UHNWI individuals in the world – which would mean a substantial boost to yachting tourism in the Gulf of Siam.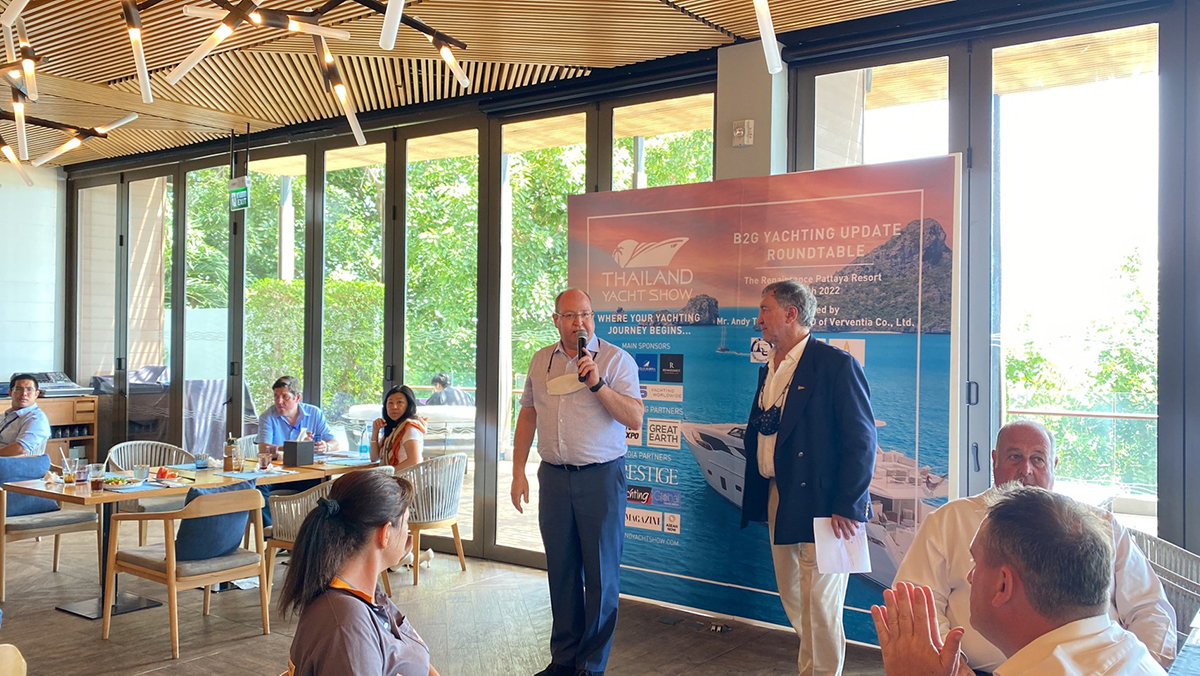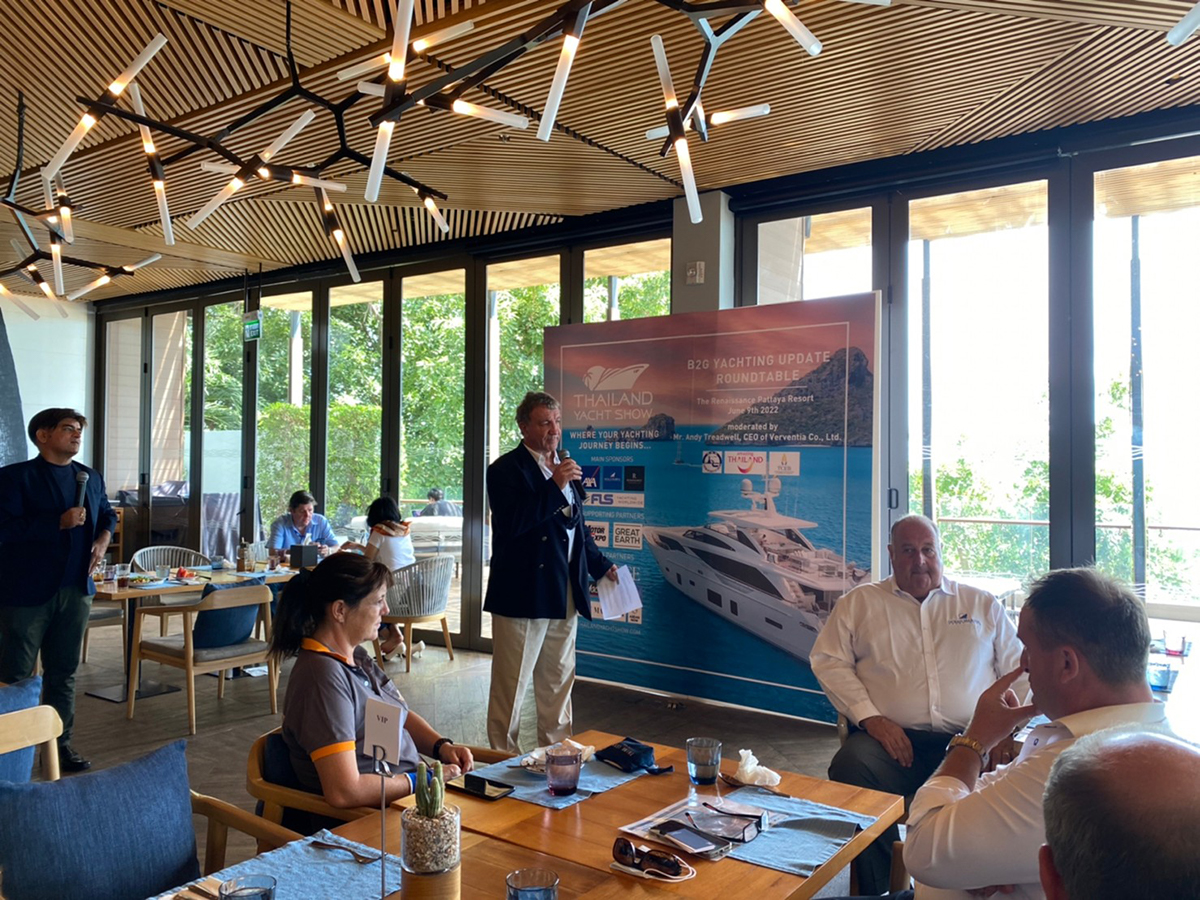 The Thailand Yacht Show (TYS) 2022 has been a fixture on the region's maritime calendar since it began. This event was particularly exciting as it had been over 2 years since the last event could be held due to the Covid-19 pandemic.
Special highlights of the event included more than 10 boats and yachts from Sweden's leading brand's dealer Asia Marine to showcase the Nimbus T11. V-Yachts Asia, the latest Ferretti Yachts 500 and the spectacular Riva 76 Perseo. Also on display were a wide range of premium Water Equipment Technologies, Exhibition, Activities, and even some exciting Classic Cars at the nautical event.
Renaissance Pattaya Resort & Spa
Website: www.renhotels.com/PATTAYA
Facebook: www.facebook.com/RENPattayaResort
LINE Official: @renpattaya