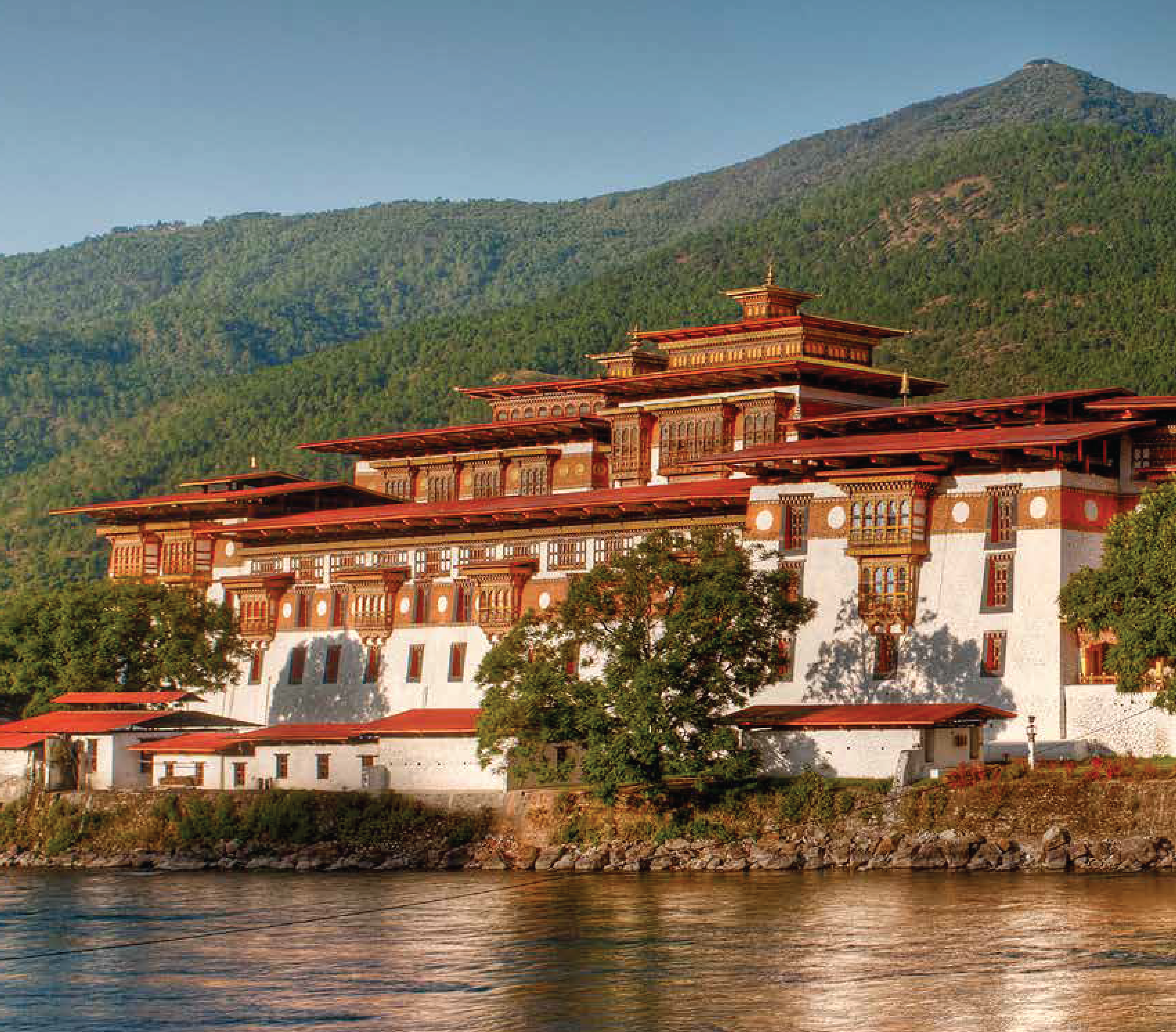 Punakha Festival Bhutan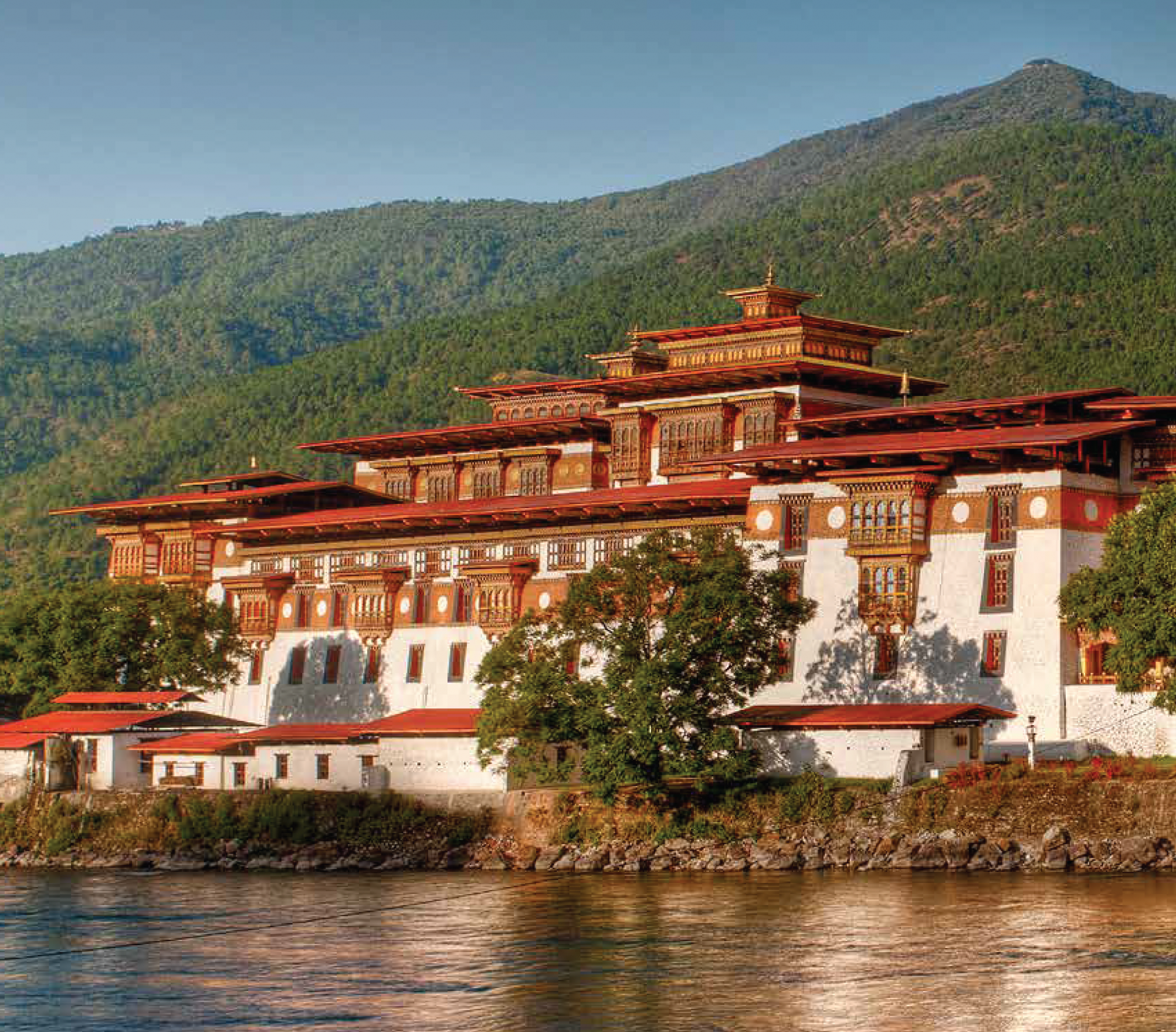 The mystical land of Bhutan stands in between northern India and the majestic Himalayas.The location lends this beautiful land stunning sceneries, from towering mountain ranges to vast plain that are the dream destinations for adventurous travelers. Bhutan has rich Buddhism heritage, culture, and traditions running through its vein, but the best time to visit the country is during Tshechu, or the famous mask festival, where tourists livelily experience the vibrancy of Bhutan tradition
Bhutanese temples or Dzong in each district around the country or anize Tshechu every year
to celebrate the birth of Guru Rinpoche, an Indian Buddhist master who is widely venerated as a second Buddha. The largest and most prominent Tshechu festival is the annual Paro Tshechu at the famous Punakha Dzong, which is considered one of the most important festivals in Bhutan.Tshechu festival may run 3-5 days, depending on the Dzong, and since the festival is also known as mask festival, the highlight of the festival is the monk dance. The outdoor dance is performed by monks and local dancers at the Dzong and it portrays the story of Bhutanese religious believes. Although the dance tells the same Buddhist legend every year, people still come to enjoy the show and participate in this important annual social gathering. By the end of the festival, a Tanga, a large piece of cloth with image of Guru Rinpoche and his teachings, is hanged up high for it to be easily seen and spotted from afar. Since Tshechu is a religious event, most Dzong will organize a Dharma session where lamas teach Buddhist teachings and give out colourful strings for good fortune.
or what the locals call "Cham", charm travelers around the world to Bhutan with its fascinating costumes, but you should always keep in mind that the performance is a part of Bhutan's religious tradition and believes, not for fun or entertainment. It's important to respect the tradition every time you wish to join in, especially holy religious traditions such as this. Cham consists of variety of dances. Each dance tells its own story, but one thing in common for all the dances are the vibrant costumes – some wear masks of gods and divas, while some wear devil and animal masks.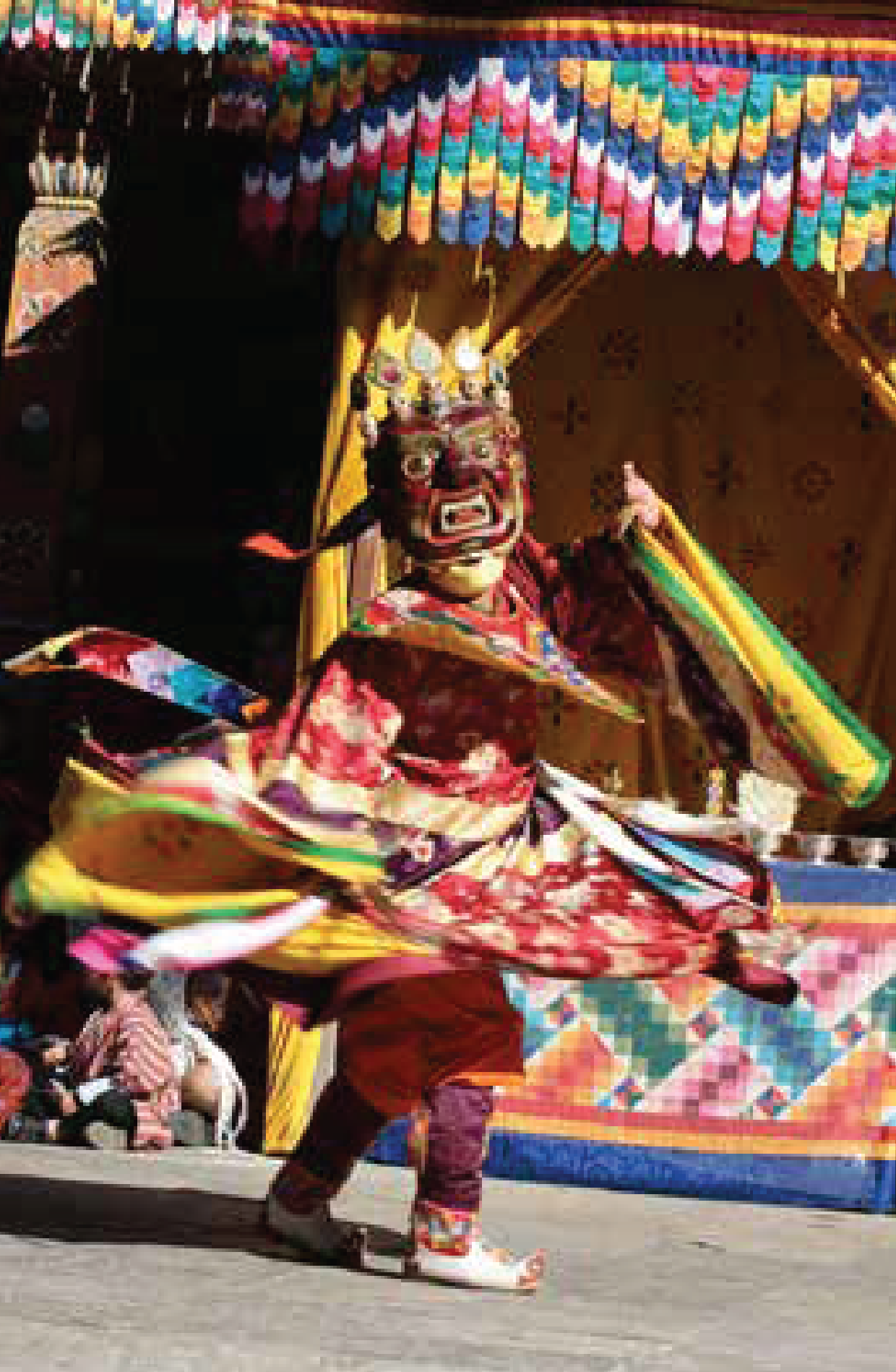 Most costumes are bright yellow with silver or gold embroidery and accessories made from animal bones. While most dances are exciting, here are some of the best dances you should not miss.
1. Dance of Black Hats (Shanag) the dance of the monks that drive away bad spirits.
2. Dance of the Drummers from Drametse drum and dance performance by 12 dancers in yellow costumes and animal masks.
3. Dance of Fearsome Deitetis (Tungam) dance of the gods known for its dazzling costumes with silver and gold embroidery.
4. Dance of the Judgement of the Dead a dance that portrays.
Besides these popular dances, different Dzong in different district has its own proud tradition that reflects its unique local culture.