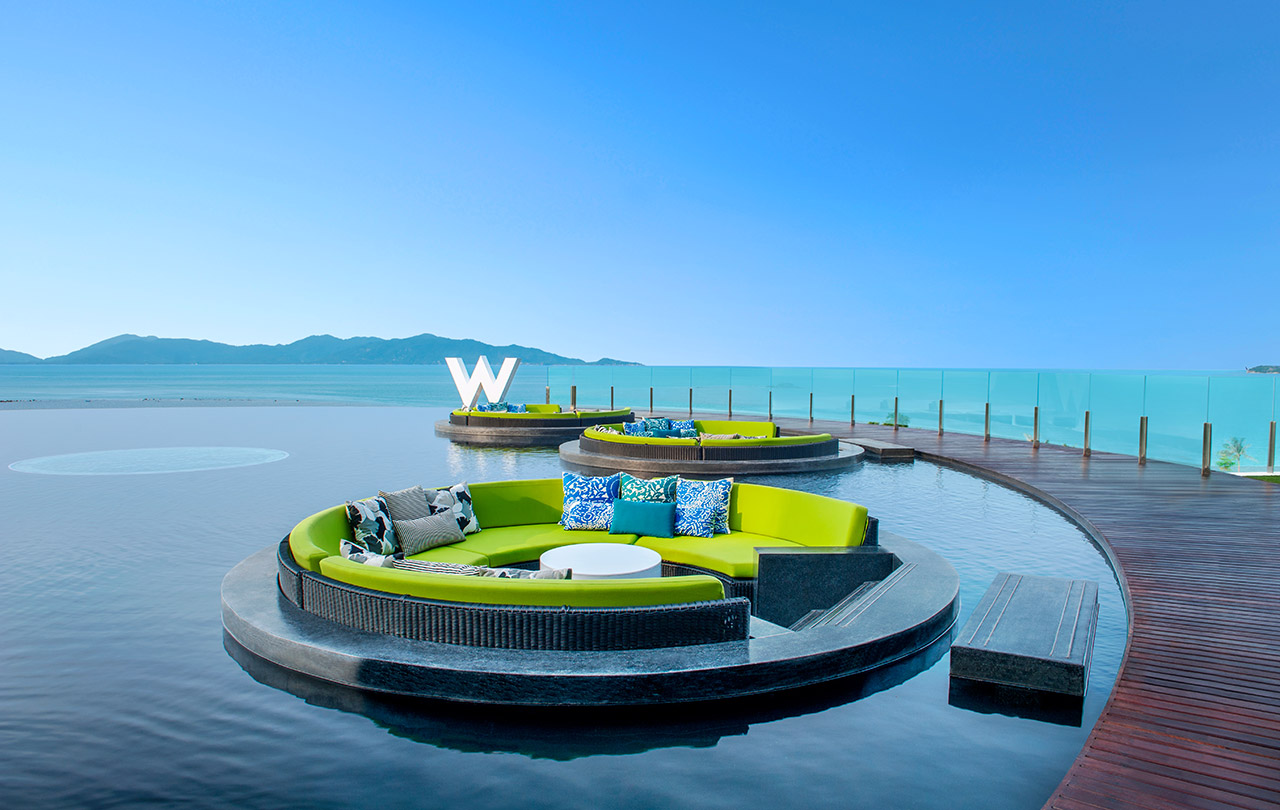 Make Your Island Getaway Trip to Thailand a Talk-Of-The-Town with W Koh Samui's Buyout Offer – Our Hotel, All Yours.
Plan the upcoming escape for social gathering, wedding celebration, meeting or corporate retreat to the tropical paradise of W Koh Samui and enjoy limitless access to luxury facilities and private spaces of the entire hotel – just for your group.
Make Your Island Getaway Trip to Thailand a Talk-Of-The-Town with W Koh Samui's Buyout Offer - Our Hotel, All Yours.
If you want it, W Koh Samui has it, as long as it's legal. Enjoy complete privacy on Thailand's exclusive tropical island and explore the golden stretches of sandy beaches and wild jungle interior. Need help planning activities? No worries, our in-the-know W Insider will curate your do's and don'ts with high revving FUEL activations or lower key adventures. Book OUR HOTEL, ALL YOURS package from USD 100,000 per night to experience our facilities and 24/7 Whatever/Whenever® service that will make you feel the highest level of indulgence.
A perfect trip to take over all seventy-four vibrant private pool villas is certain to make a trip memorable one. Footsteps away from the finest beach and unimaginable tropical and ocean views of the Gulf of Thailand, you will have the opportunity to experience all the hotel has on offer including access to treasure laden Sweet Spots, outdoor WET pool, fully-equipped FIT gym and W Beach – All day, every day.
With minimum 3 nights stay, the OUR HOTEL, ALL YOURS package includes roundtrip airport transfers, daily breakfast at The Kitchen Table and half-board meal (lunch or dinner) for a maximum of 160 guests. Full day photography service (8 hours per day) is offered throughout the 3 nights stay.
What more? The offer includes one-time experience below:
– One cocktail reception which includes 3 types of nibbles and 2-hours of free flow soft drinks, juice, local beer and house wine
– One gala dinner includes 2-hours of free flow soft drinks, juice, local beer and house wine
– One time firework show during the stay
– 90-minute Well Thai'd (Thai massage) or Well Delighted (aromatherapy massage)
– One choice of activities such as Thai cooking class, Jet ski safari, Thai boxing classes, yoga or aqua aerobic
W Koh Samui's OUR HOTEL, ALL YOURS package presents spectacular benefits and secluded getaway experience. Stay and soak in the sunshine, in the comfort of complete and total privacy. The stunning ocean views from our pristine beaches on Koh Samui's tropical paradise await you!
For more information and enquiry, contact sales.wkohsamui@whotelsworldwide.com. Terms and conditions apply. The hotel can still offer access to local residents and outside guests to visit the hotel's facilities restaurants, bars, spa, fitness and beach area during the buyout period.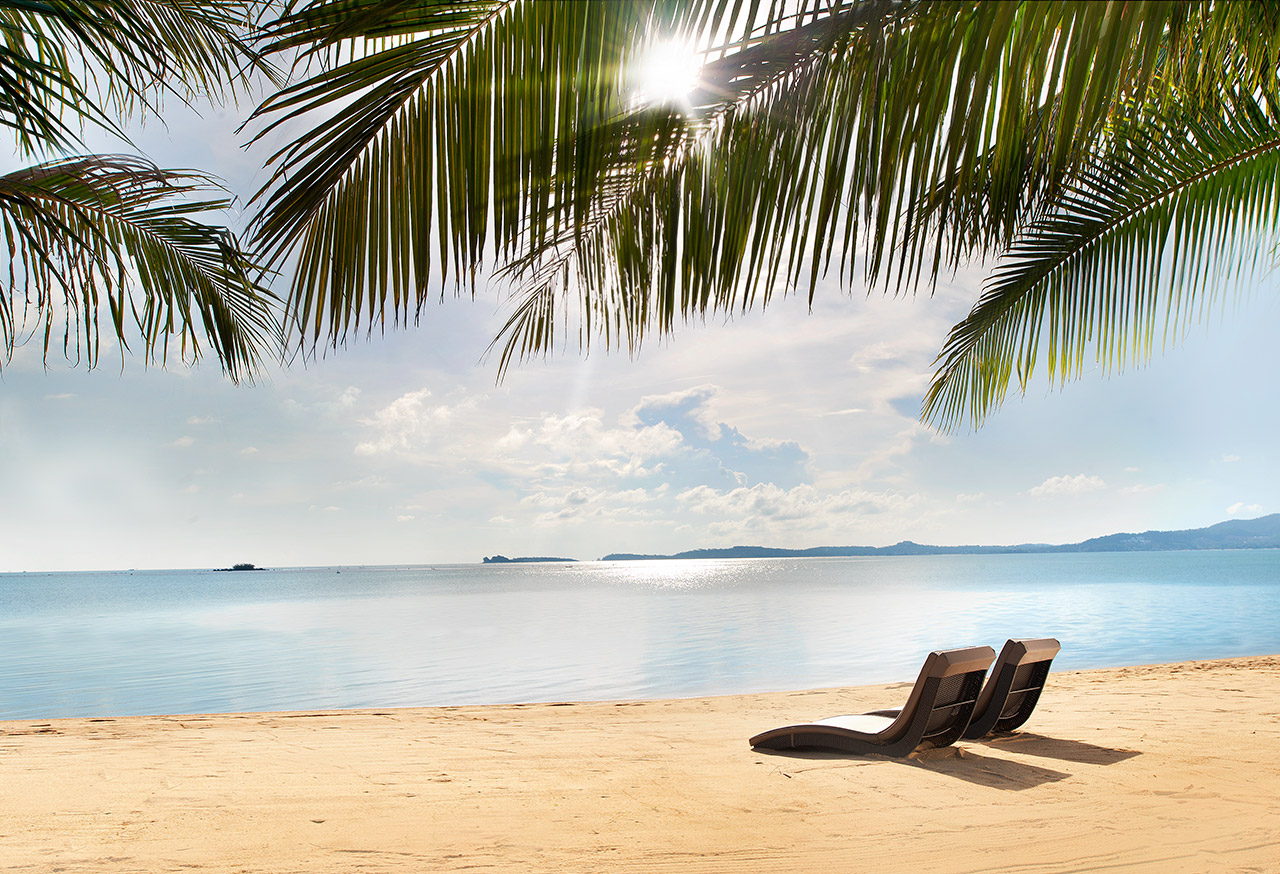 About W Koh Samui

Explore nine miles of tropical island paradise, where private-pool villas, a private beach and six restaurants and bars electrify the night. Located between Maenam and Bo Phut, W Koh Samui has the finest and most pristine beach location in Thailand. The 74 all private pool villas offer all the indulgence and luxury you could possibly ask for. Ultra chic and cutting edge design is awaiting you, just as the stunning sea views of the most pristine beach location to be found in Thailand. Light up the night at WOOBAR® or SIP Bar which elevates the Koh Samui nightlife to Whimsical heights! A taste of Yum is definitely no Wishful thinking either! Enjoy easy dishes, food we all crave for at times at The Kitchen Table or indulge with innovative contemporary Japanese cuisine at Namu. Want to get FIT or WET? The choice is yours; Tonic Bar will be awaiting you for a fruity smoothie afterwards. Want to have a peak outside Tropical Wonderland? The bustling nightlife of Chaweng or the lovely Fisherman's Village is only a few minute drive away. Strolled around the island too much? Did you swim like an Olympic champion? No worries, a treatment at the AWAY® Spa will bring life back into your body and soul, so get rubbed and squeezed, be smoothened up or calmed down! It's the Wonderful World of W Koh Samui, visit www.wkohsamui.com.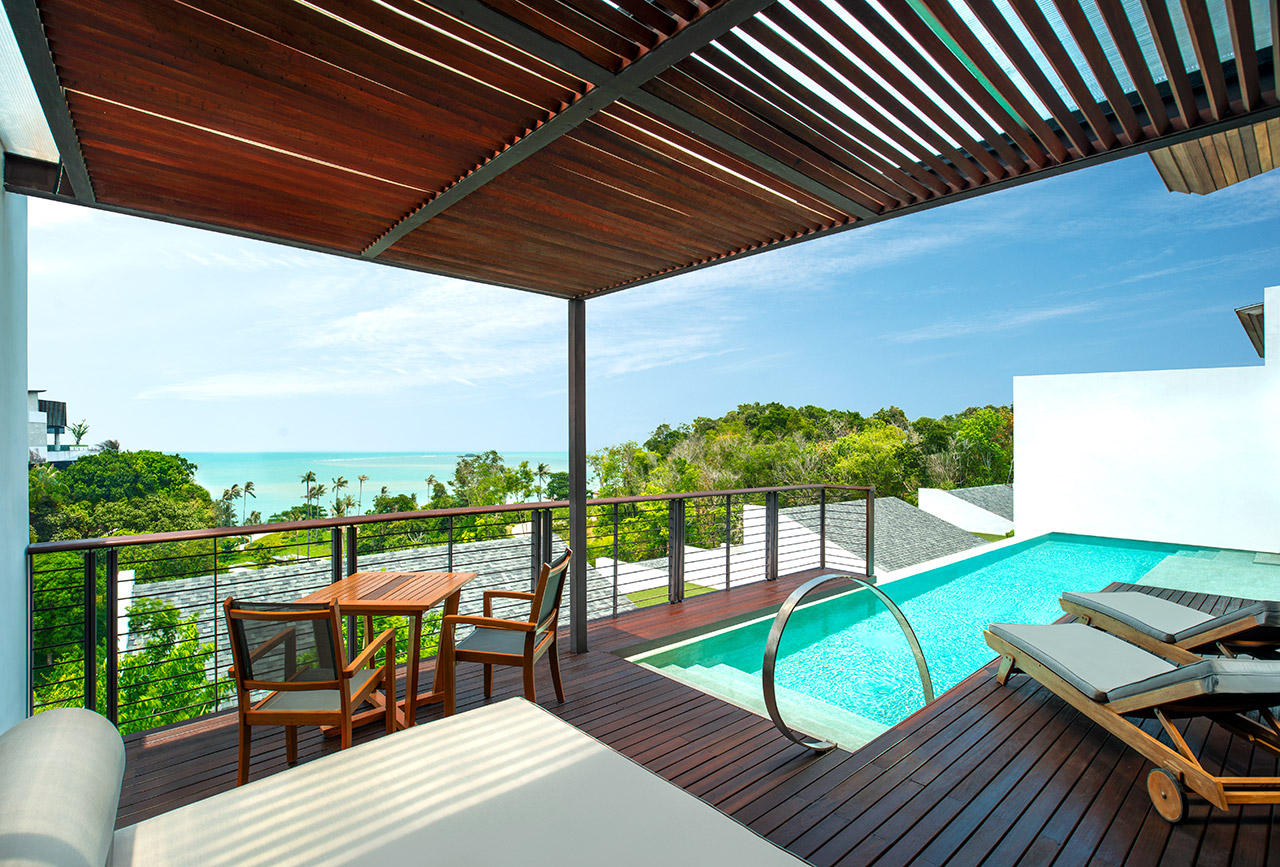 About W Hotels Worldwide

W Hotels is a contemporary, design-led lifestyle brand and the industry innovator with 49 hotels including 18 W-branded residences, in the most vibrant cities and exotic destinations around the world. Inspiring, iconic, innovative and influential, W Hotels provides the ultimate in insider access, offering a unique mix of cutting-edge design and passions around fashion, music and entertainment. With over 15 years of proven success, W Hotels is on track to reach 75 hotels by 2020. W Hotels have been announced for Shanghai, Tel Aviv, Goa, Abu Dhabi, Phuket, Dubai, Amman, Jakarta, Panama, Riviera Maya, Muscat, Hainan Island, Suzhou, Changsha, Chengdu, New Delhi, Kuala Lumpur, Shenyang, Marrakech, Brisbane, Aspen and Madrid. For more information, visit whotels.com or follow Twitter, Instagram and Facebook.