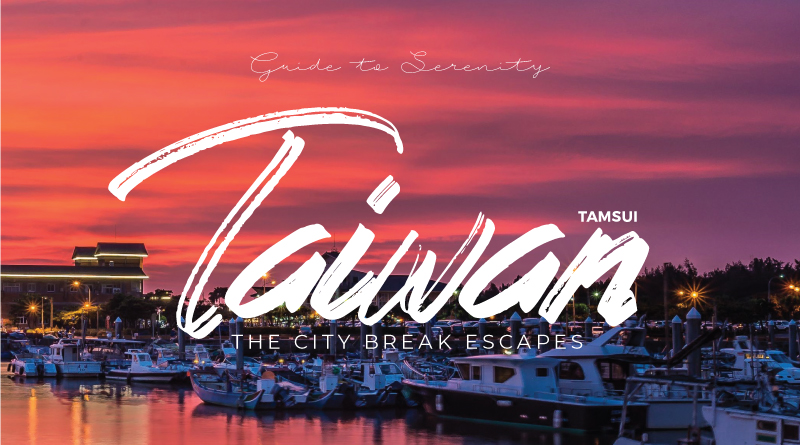 GUIDE TO SERENITY – Tamsui
GUIDE TO SERENITY - Tamsui
Even as a development widely booms in the world of civilization. But there is a place where you can escape from the hustle and bustle city life. Tamsui, the enchanting land of nature, city and seaside atmosphere combines. Your sense will perceive while you're here as a time skip!
The popular scenic landmark of Tamsui where you can sense all details of joy between sea and city. It was originally a small fishing port, and took not too much long time to become a place of multifunctional leisure, which people know very well in its beauty of spectacular sunset, delicious fresh seafood, several riverside eateries, hotels and the fun party boat! There is no need to think that much If your travel itinerary is pinned on Tamsui, then this one is must drop-off point!
Address: Guanhai Road, Tamsui, New Taipei City, Taiwan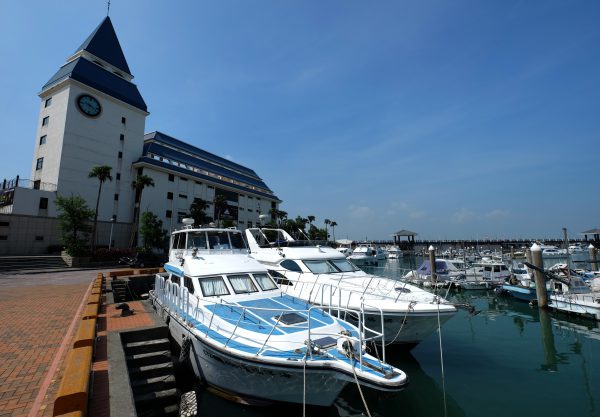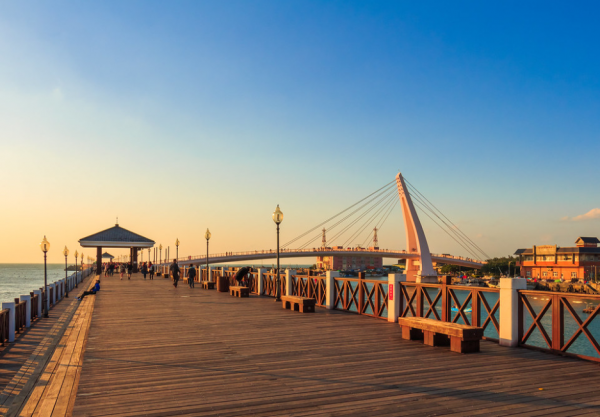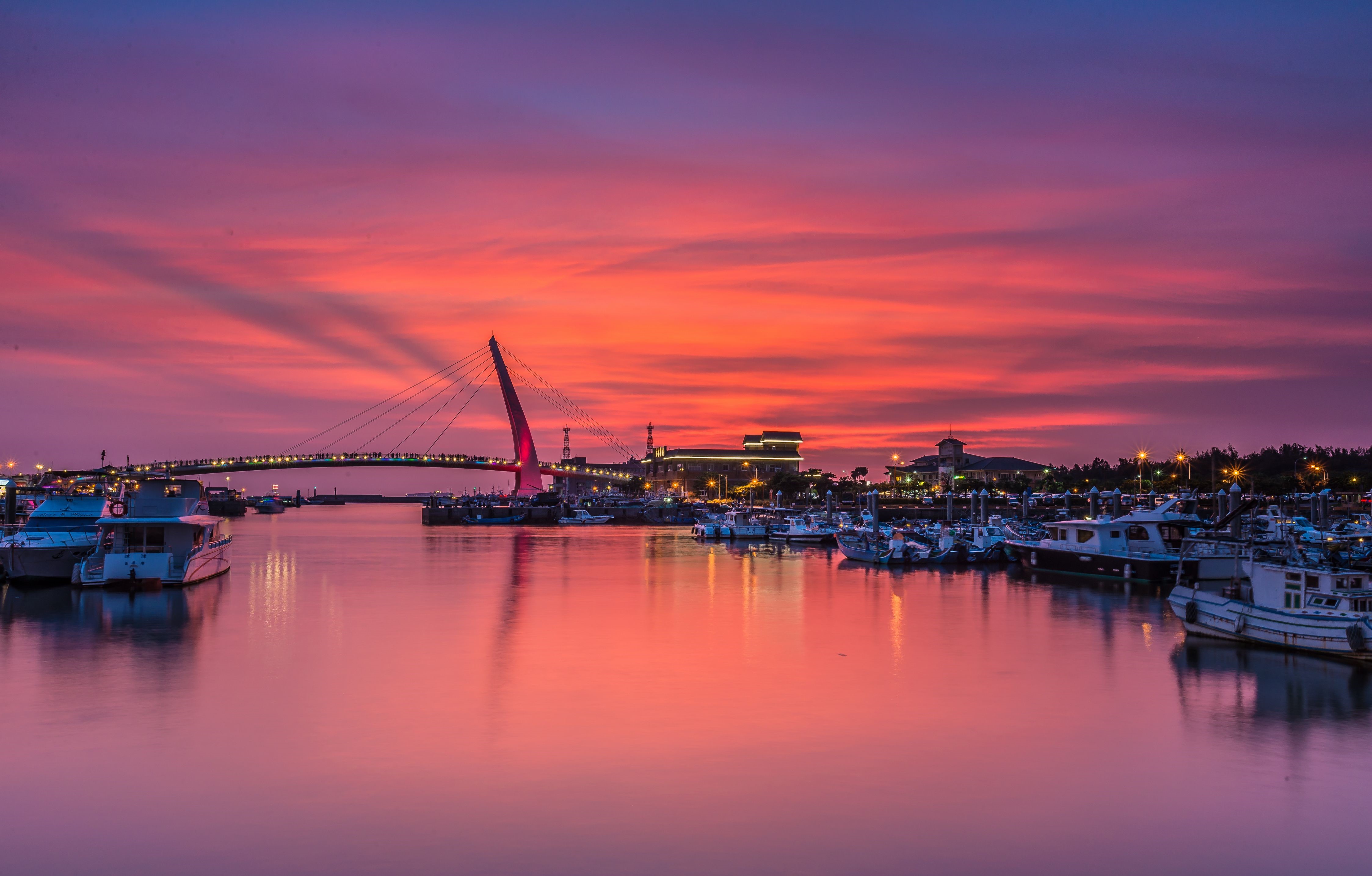 Wuji Tianyuan Temple, the temple of heaven and the heavenly romantic sightseeing of sweet pink Sakura. You can name this temple as the temple of Chery Blossoms as well. The temple has recently become a popular tourist attraction, so the visitor traffic is quite moderate and if you've come up with some efforts and patience, it's absolutely possible to take the shot without being photobombed by other visitors! Besides of that, let's take some flights of stairs up the temple to appreciate that peaceful and magnificent view of the eyecatching surroundings from the top, and pray for the good luck comes in life by following the Taiwanese tradition.
Address: 36, Section 3, Beixin Road, Tamsui, New Taipei City, Taiwan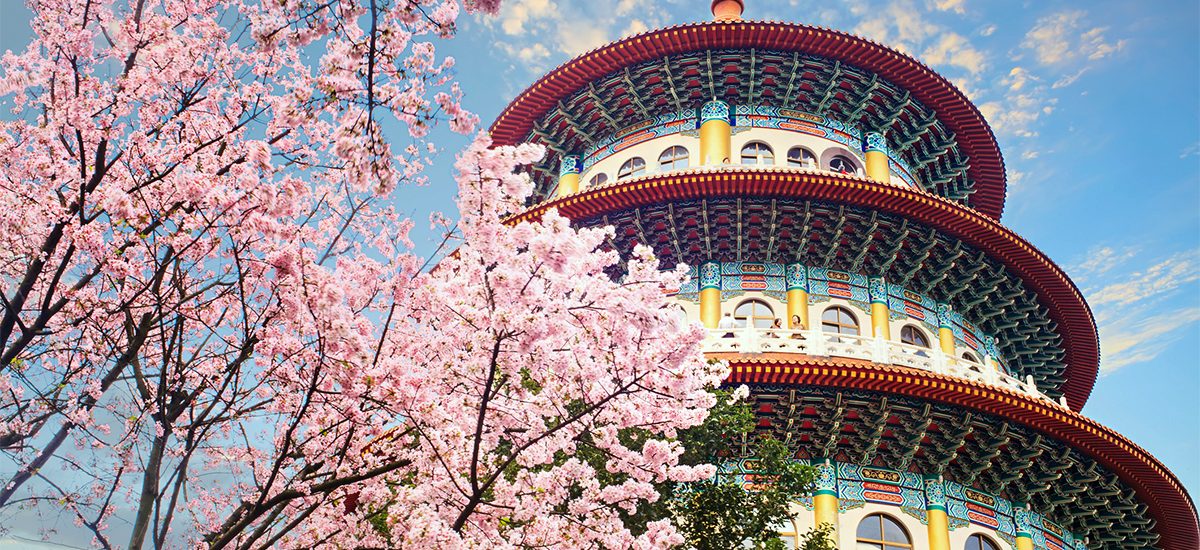 Let's step back in time with Fort Santo Domingo. Fort Santo Domingo was built to refer the victory of Spanish occupation, it has its own name "Hong Mao Chen", which means "Red Hair Fortress." This was constructed and designed with majestic red bricks and features verandas as well as a four-sided steep roof, providing a warm and delicate atmosphere. Additionally, if you pay more attention, you'll see the great combination of Dutch and British architecture that has painted the green hill and environs with exceptional balanced detail.
Address: Zhongzheng Road, Tamsui, New Taipei City, Taiwan
Opening Hours: every day 9.30 am. – 5.00 pm.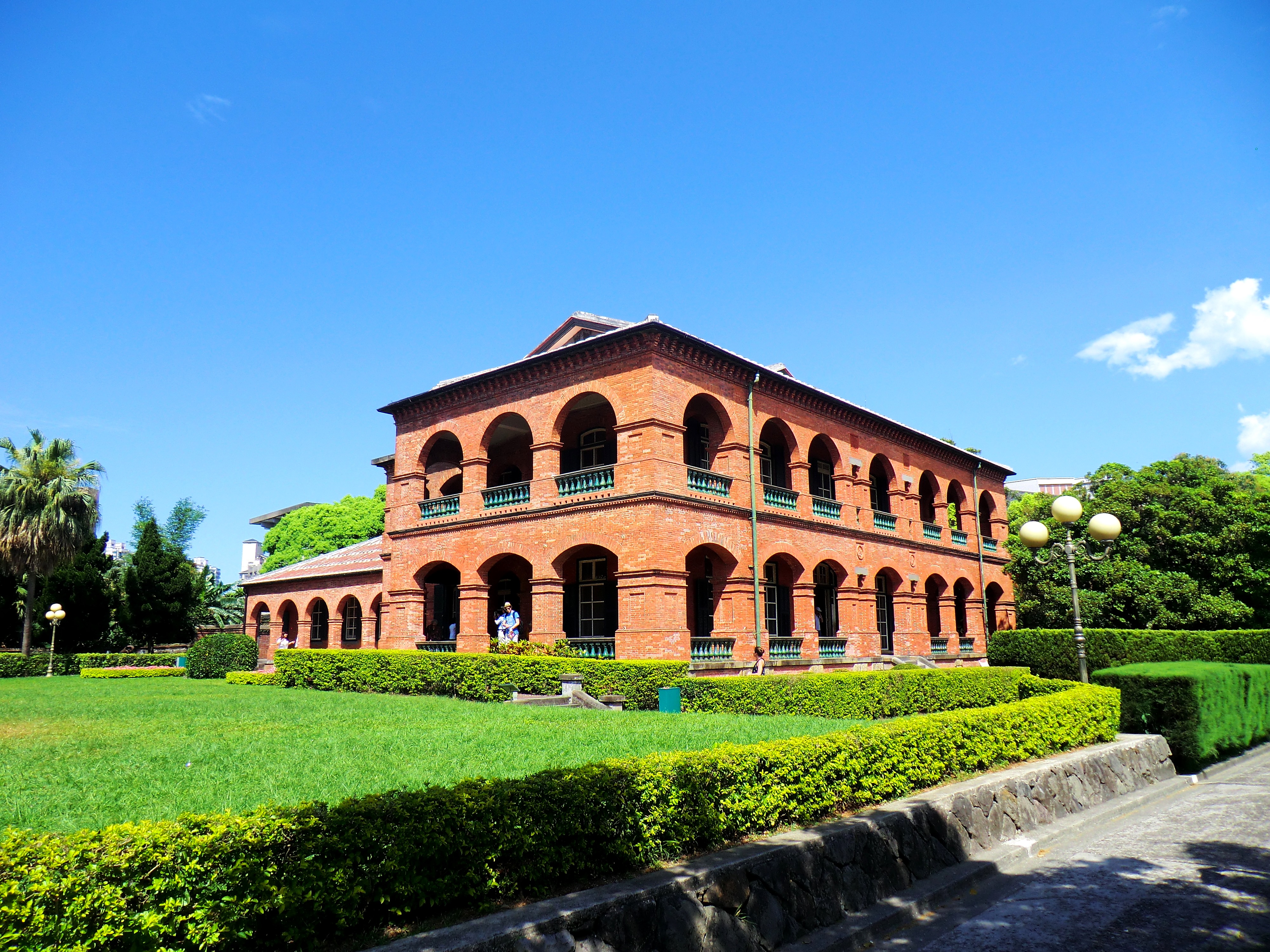 YANGMINGSHAN NATIONAL PARK
Embrace and discover the nature. Quiet and peaceful with plenty of the green surroundings from the high mountain to the landscape. There are many living endemic species you can catch a glimpse.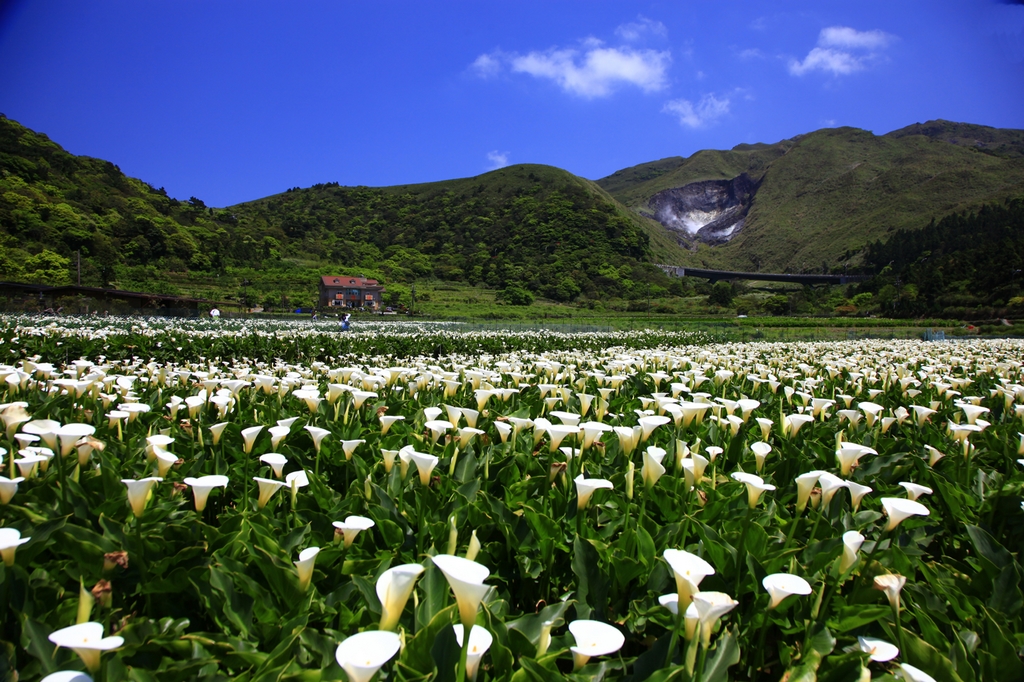 Tamsui Art Gallery is plugged as the new cultural hub in Tamsui, where several visitors both Taiwanese and foreigner are straightforwardly drawn by its eye-catching and wondrous appearance. Thanks to the valued history of Tamsui, and thanks to the local inspired artists that creatively produce these works of art. If you take a good look, you'll see how vibrant between modern and old town run a culture and creativity at its combination can be.
Address: 298, Zhongzheng Road, Tamsui, New Taipei City, Taiwan
Tel: +886 2 26282610
Opening Hours: Saturday – Sunday 09:30 am. – 6:00 pm, Monday – Friday 09:30 am. – 5:00 pm.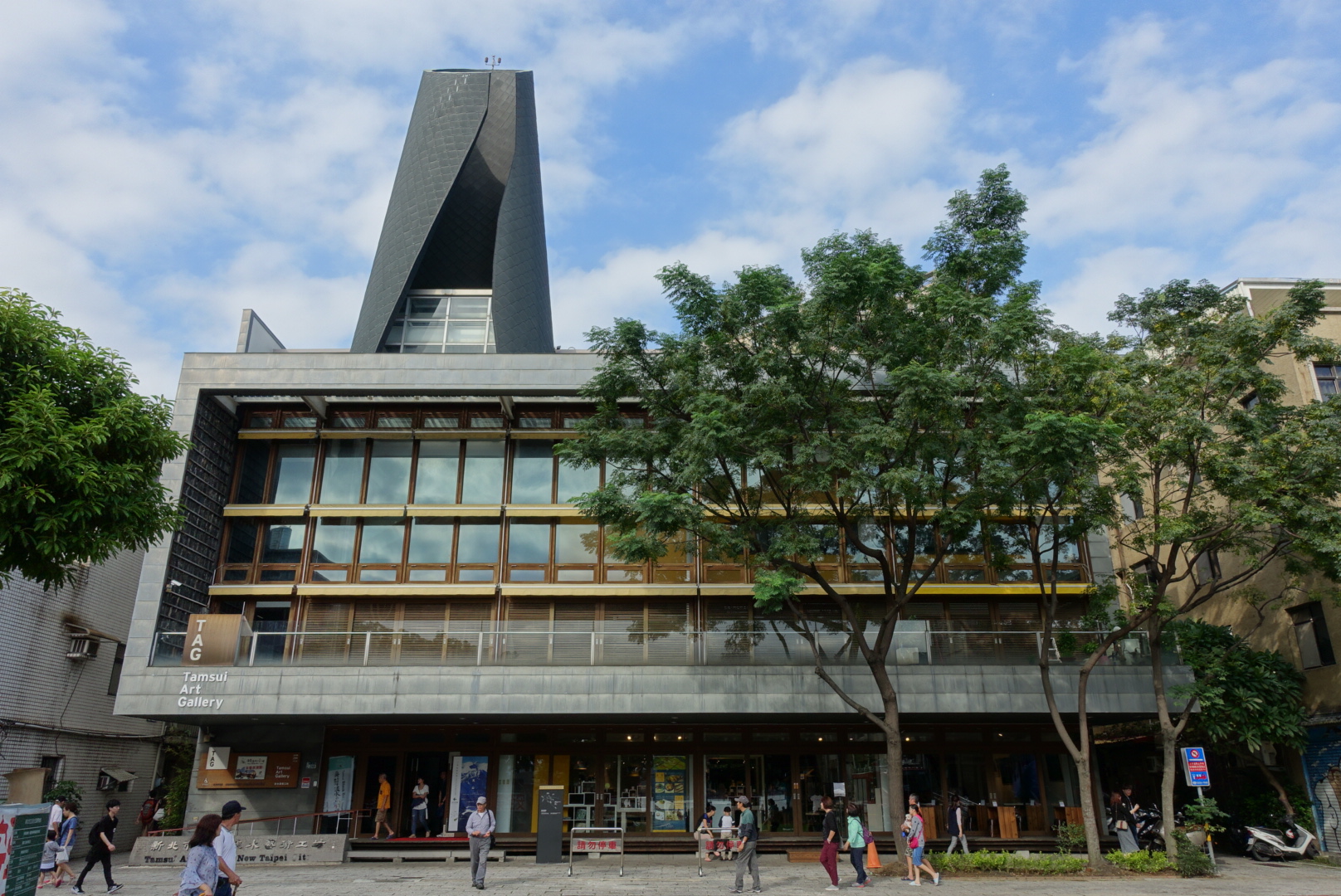 The wonderful transformation of an old radio broadcast warehouse into a dance performed stage. It was fully renovated after a blaze in 2008 into the beautiful blending design of Eastern and Western cultures.
Cloud Gate Theater is the first Taiwanese professional modern dance group, you can enjoy the wonderful dance which combines of modern dance, Ballet, Tai chi including brilliant worldwide martial arts. Moreover in 2017, Cloud Gate Theater won the first prize of the prestigious Far Eastern Architectural Design Award. This will turn your mind into a huge fan of its marvelous performance!
Address: 36, Ln.6, Sec. 1, Zhongzheng Road, Tamsui, New Taipei City, Taiwan
Tel: +886 2 2629 8558
Opening Hours: every day except Monday at 10.00 am. – 5.00 pm.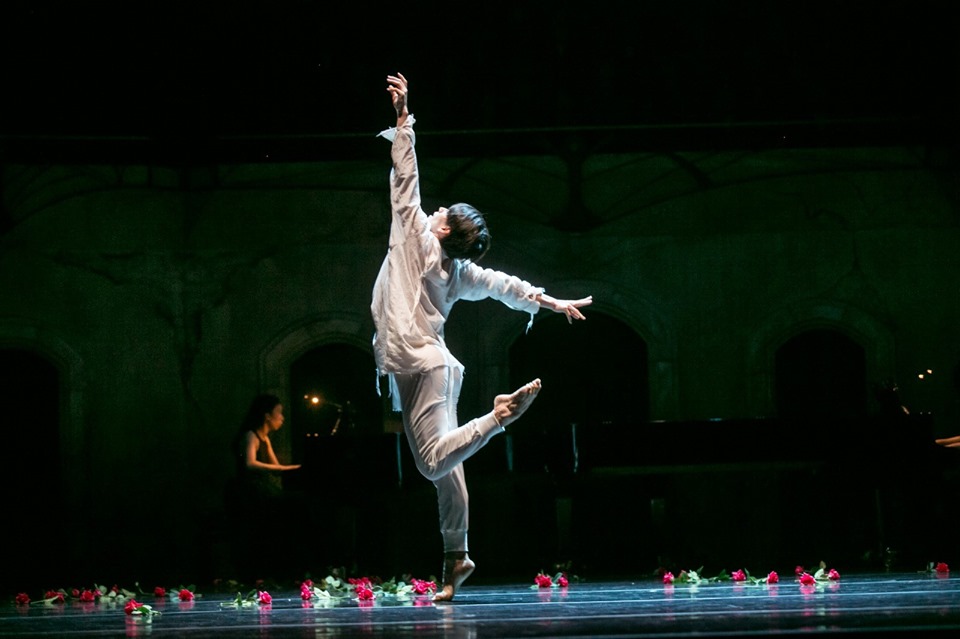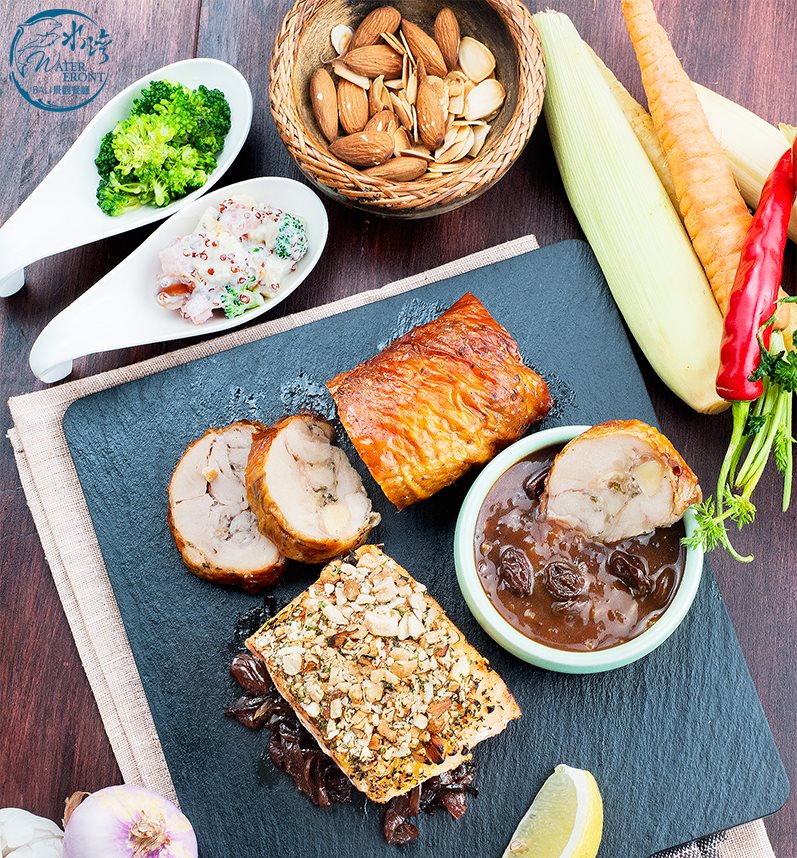 People said that this restaurant is one of best stunning sunset points, all-day nice ambience and mouthwatering seafood menus in Tamsui.
The decoration is very artistic, there are many different seating areas which are carefully designed to unblock a view in front of the sea. Each dish will serve you with the creative ideas!
Address: 229-9, Zhongzheng Road, Tamsui, New Taipei City, Taiwan
Tel: +886 2 2629 0052
Opening Hours: every day 12.00 pm. – 9.30 pm.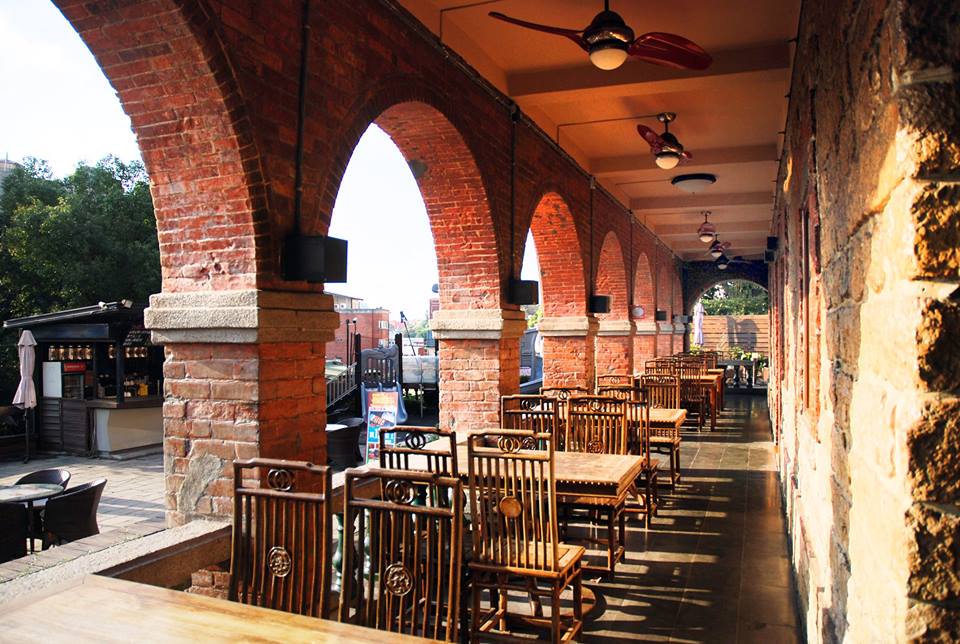 If you have the critical event to negotiate with your business partners or meet some old friend you don't meet for a long time to roll back the good old day, then Red Castle 1899 is a place for your significant time. Awesome atmosphere with a fascinating decoration and artwork hanging along the walls and ledges. These authentic tastes of Western and Chinese cuisine will satisfy your taste and add your conversation livelier and more fun as well!
Address: 6, Sanmin Street, Tamsui, New Taipei City, Taiwan
Tel: +886 2 8631 1168
Opening Hours: every day 11.00 am. – 9.00 pm.
Enjoy your favorite pick with modern British-traditional Taiwanese inspired dishes. A place on the natural seaside is extremely comfortable to enjoy the meal. The truly warm welcome and friendliness from the owner will make pin here as the great stop. A fine range of afternoon tea will enjoy your post meridiem at its best!
Address: 272, Zhongzheng Road, Tamsui, New Taipei City, Taiwan
Tel: +886 2 2626 7570
Opening Hours: every day 12.00 pm. – 10.00 pm.
Where we must go in New Taipei City
Let's meet the places where you must once go "check-in" when your journey has landed in New Taipei City. The life of its historical past and remembrance of culture will give you lots of inspiration.
SHENAO ELEPHANT TRUNK ROCK
Amazing natural huge rock formation in shape of big elephant trunk. And with its unique, or you can also call it strange instead, which naturally becomes the popular tourist attraction for travelers. This is a viewpoint where you can absorb the scene of Pacific Ocean as well. A common sense of people will give them the direction to do to all travelers who come to visit here, "Present yourself with great scenery and by climbing uphill, and dare the strong wind that extremely blows on your face", comprising of taking selfie with those strange yellow stones. The water is crystal clear, no pollution whatsoever, with hundreds of colorful fish swimming around, you may even see Nemo from above! Besides of that, this is not only the best part to get along with Shenao Elephant Trunk Rock. Let's find the secret spot nearby, there are several water tunnel and cave right under the Elephant itself, and if you walk towards to the ocean, you'll find the special geological features there, and many secret spots for a pick of discovery.
Address: Ruifang, New Taipei City, Taiwan
Tel: +886 2 2960 3456
Opening Hour: 24-hour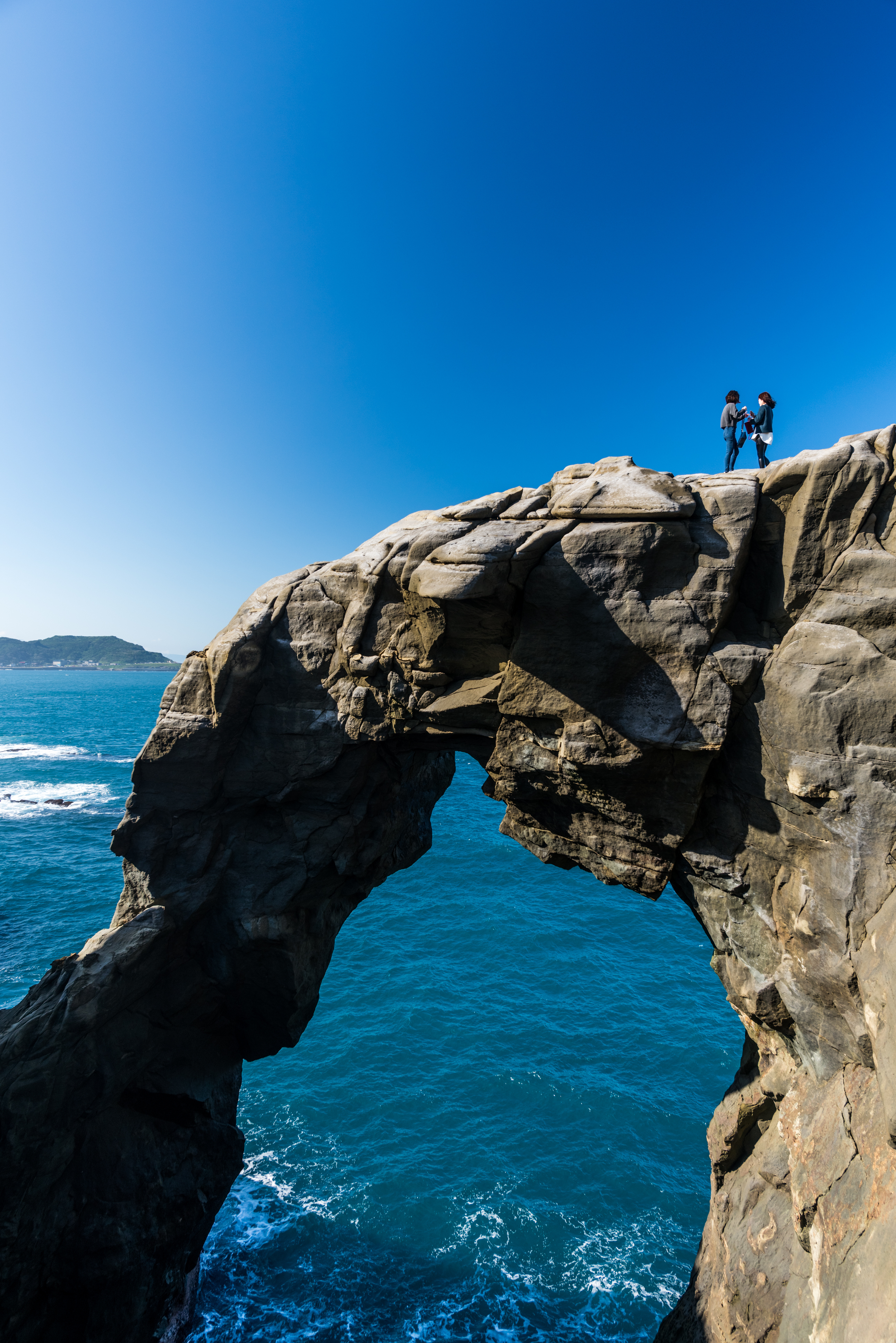 More tales, more values to discover. A place with a sense of authenticity, with rich history and culture. This has a long story to tell about. Before the road landed and the civilization has come, the main transportation for the gold mining is the ship, and it was whispering its golden past!
Jiufen was the center of gold mining, located within the hill in northeast Taiwan. The power of green is very strong, especially the scenery on top of the scenic mountain which people considered it as a photographic delight. And even more special, with three horizontally and one vertically and with many spectacular surrounding steps as features including its unique beauty of teahouses, it gave the wonderful inspiration for Studio Ghibli to produce the aminated movie, "Spirited Away" to be introduced to the world. In the night at Jiufen, it holds a different flavor with brightly lit shops forming a charming sight. Stay the night, you'll absolutely feel the lifestyle different from the morning. 180-panoramic sunset is a scene you must capture here.
Address: Jishan Street, Ruifang, New Taipei City, Taiwan
Tel: +886 2 24063270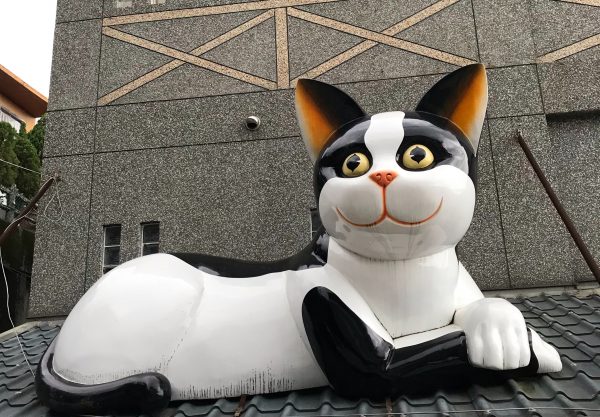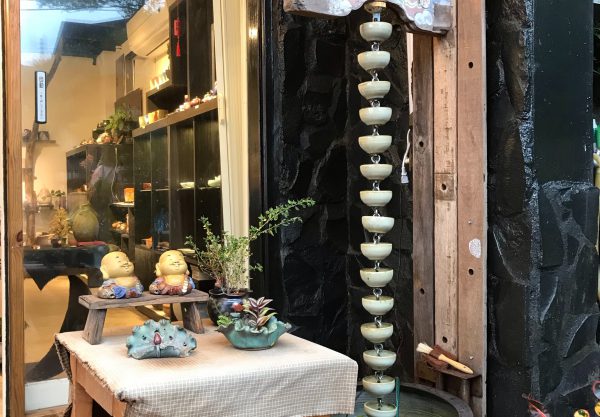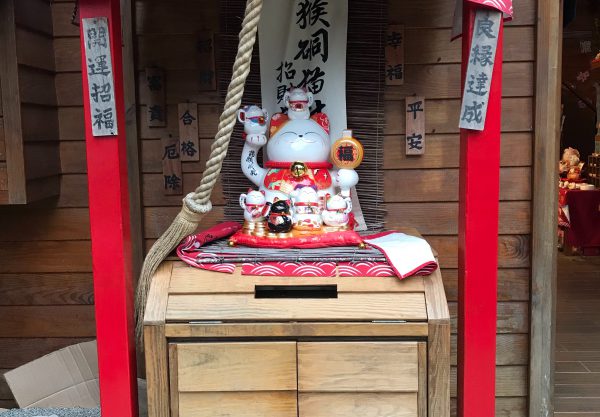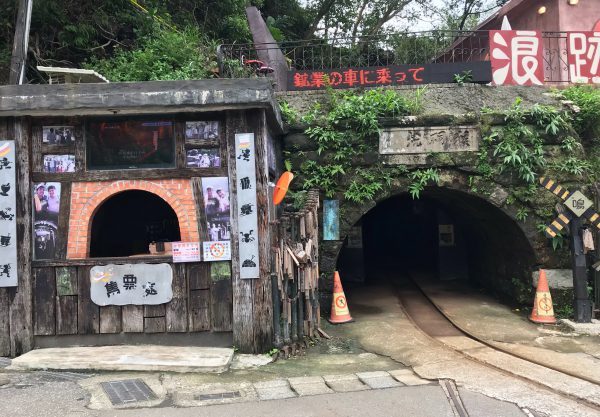 Taiwan's most famous and scenic natural waterfall among both local and foreign travelers because of its pleasant to the eyes. Shifen Waterfall was nicknamed as "A little Niagara of Taiwan", which is according to its majestic beauty, its horseshoe shape and its powerful flow. The 40-meter-tall waterfall, you can take as close to nature as possible to see the welcoming rainbow's splash. If you're think, you're the powerful person and have much more stamina, highly recommend to take a casual hike through the line of waterfall, with the pure nature, the nice scenery, plus photo-taking opportunities along the way, it's worth to go on with great time exploring and appreciating nature. The nature lovers would very and very much enjoy. Transportation to get here is a little troublesome and cost quite a bit, but activities here is totally free.
Address: 10, Qiankeng, Pingxi, New Taipei City, Taiwan
Opening Hours: every day 9.00 am. – 5.00 pm.
The old major interchange station where the old train and sky lantern gather as the main focus. It was originally built in Japanese era for the convenient coal transportation. Even if it passes through day after day, but remains a glimpse of the old railroad town, and retains the rustic charm, moreover, it's still managed today to connect the village to other places of greater Taipei. A must-do activity here, which it can easily guess that it would be a favorite one among travelers, is designing all of their wishes on the lantern, and sending them into the sky for the heaven can capture and make them true (hope so), you may not know the lantern festival brings this small town alive! This is an awesome place where you will meet lots of unfolded ideas and youths. The place was relatively small and there were lots of souvenir shops on both sides of the railroad. When the train arrives, the crowd moves to the side and begins to take photosand videos of the train.
Address: 51, Shifen Street, Pingxi, New Taipei City, Taiwan
Tel: +886 2 24958307