Five Wonders of GEORGIA Your Next Unforgettable Journey
Your Next Unforgettable Journey
Georgia, the paradise of Caucasus, is the destination worthy of your next exploration. Located east of the Black Sea, on the crossroad between Europe and Asia, Georgia boasts unique culture and amazing landscape that haven't yet been heavily seasoned like many famous destinations around the world. We are bringing you 5 fabulous wonders of Georgia you would instantly fall in love with.
As the capital of Georgia, Tbilisi is the door to explore the charming country. Tbilisi was established in the 5th century and beautifully preserved its old town vibe despite its status as the biggest and most modern city in the country. The picturesque scenery of Mtkvari River cutting through the town center against pastel tone buildings with orange roof is spectacularly European.
If you really want to experience a truly breathtaking view from the top of the city, try catching the cable car from Rike Park to the ancient fort of Narikala. Another not to miss attraction is Tbilisi Sea, the largest man-made fresh water lake in Georgia which is perfect for a picnic among lush green landscape and mountain views.
CABLE CAR OPENING HOURS: EVERY DAY 12.00 – 24.00
CABLE CAR TICKET: RETURN TICKET 2 LARI (APPROX. 20 BAHT)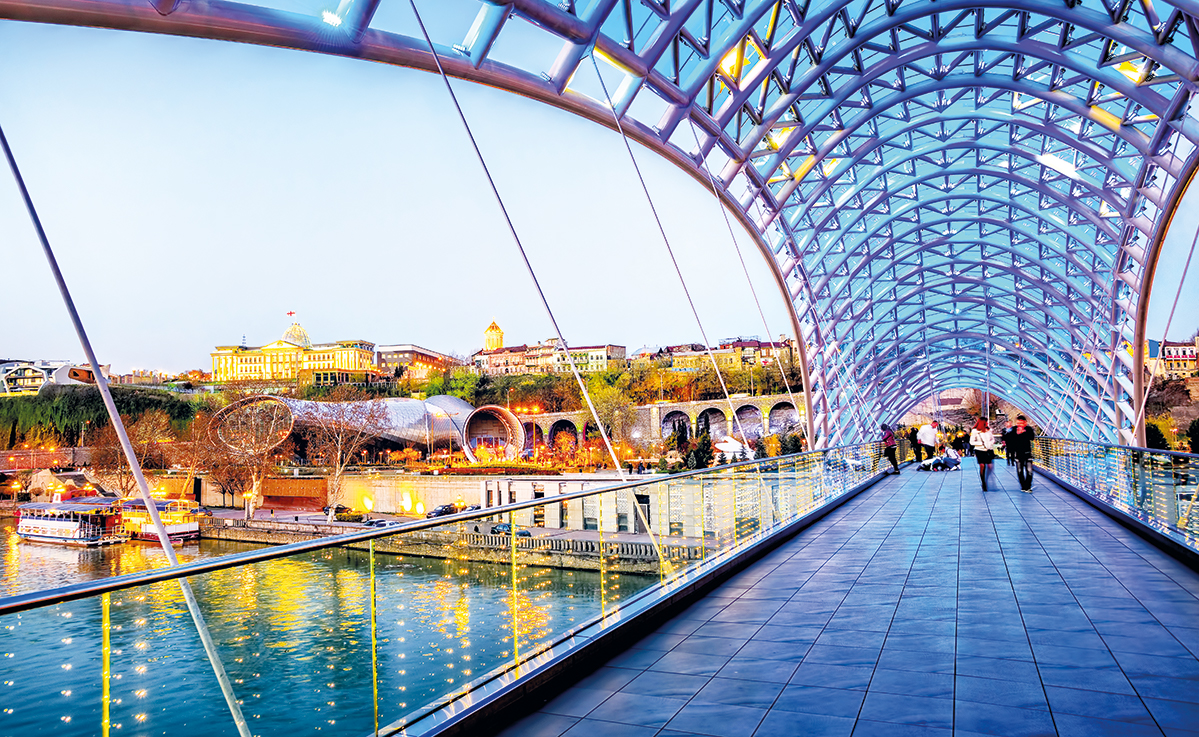 The easiest way to reach  Georgia is a 7-hour flight from Suvarnabhumi Airport ( Bangkok , Thailand ) to Hamad International Airport (Doha, Qatar) and Tbilisi International Airport (Tbilisi, Georgia).
Thai citizen can enter Georgia without a visa and can stay for as long as 365 days.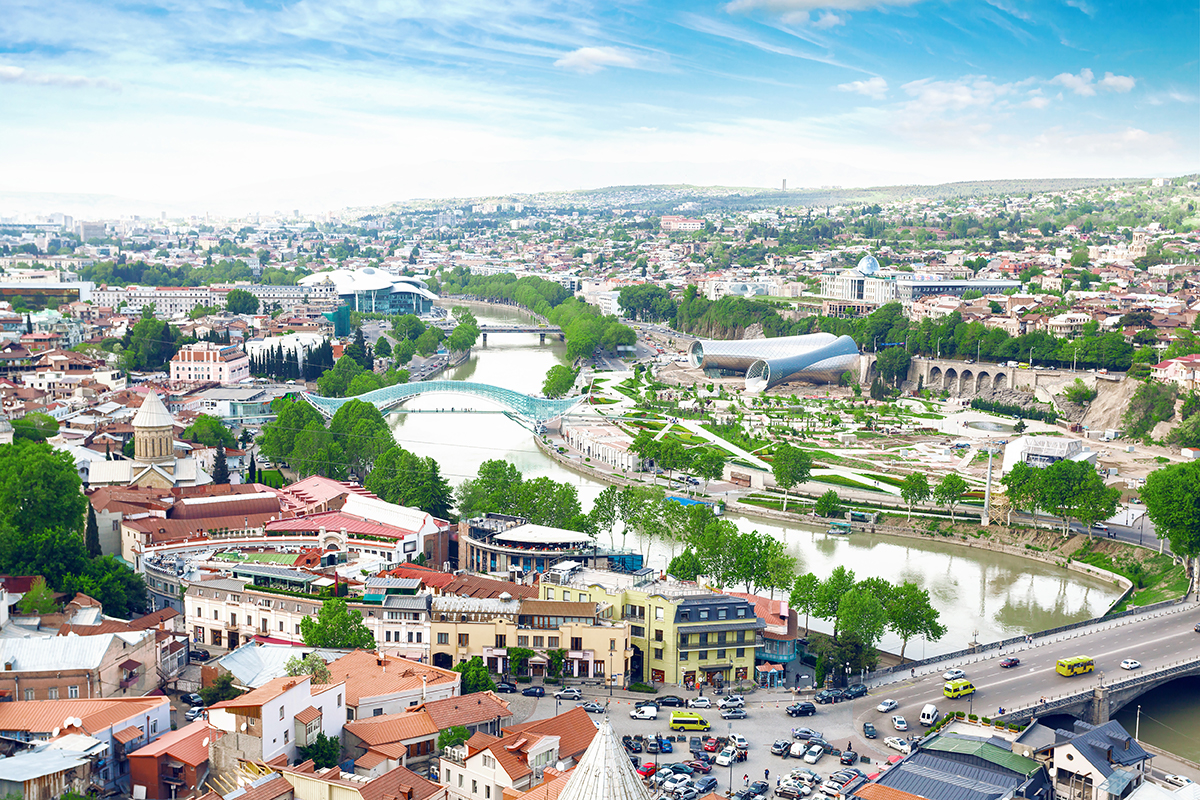 The UNESCO 's World Heritage town of Uplistsikhe is not only the oldest town in Georgia, but a unique rockhewn town as well. Located 85 km.
from Tbilisi in Shida Kartli region, the ancient town is known for its rock-hewn homes, theater, church, and wine cellars that dated back more than 3,000 years. The town covers more than 20 acres and overlooks amazing valley and river views.
ADDRESS: UPLISTSIKHE CAVE TOWN, SHIDA KARTLI, KVAKHVRELI COUNTRY
OPENING HOURS: EVERY DAY 10.00 – 18.00
ADMISSION FEE: 7 LARI PER PERSON (APPROX. 70 BAHT)
Uplistsikhe Cave Town guided tour is available if you love to learn detail stories of the ancient town. The tour costs 30 Lari (approx. 300 Baht) and takes around 2 – 3 hours. If you prefer exploring on your own, a headphone is available for rent at 10 Lari (approx. 100 Baht) for detail description of the town.
The village of Juta nestles peacefully in the Caucasus, 165 north of Tbilisi.
The village quiet location offers spectacular valley views with snowy mountain background and slow-life vibe where you can spend all day relaxing to the tranquilizing sound of Jutistskali and Chaukhistskali Rivers. Juta Village is widely known as one of the most beautiful villages in the world and a popular destination for mountain climbers and hikers. Hiking routes can range from a short 3 – 4 hours tracks to challenging 3 – 4 days' tracks! If you are a beginner, make sure you contact a local guide before starting your exploration.
ADDRESS: JUTA VILLAGE, CAUCASUS MOUNTAINS, SIONI COUNTRY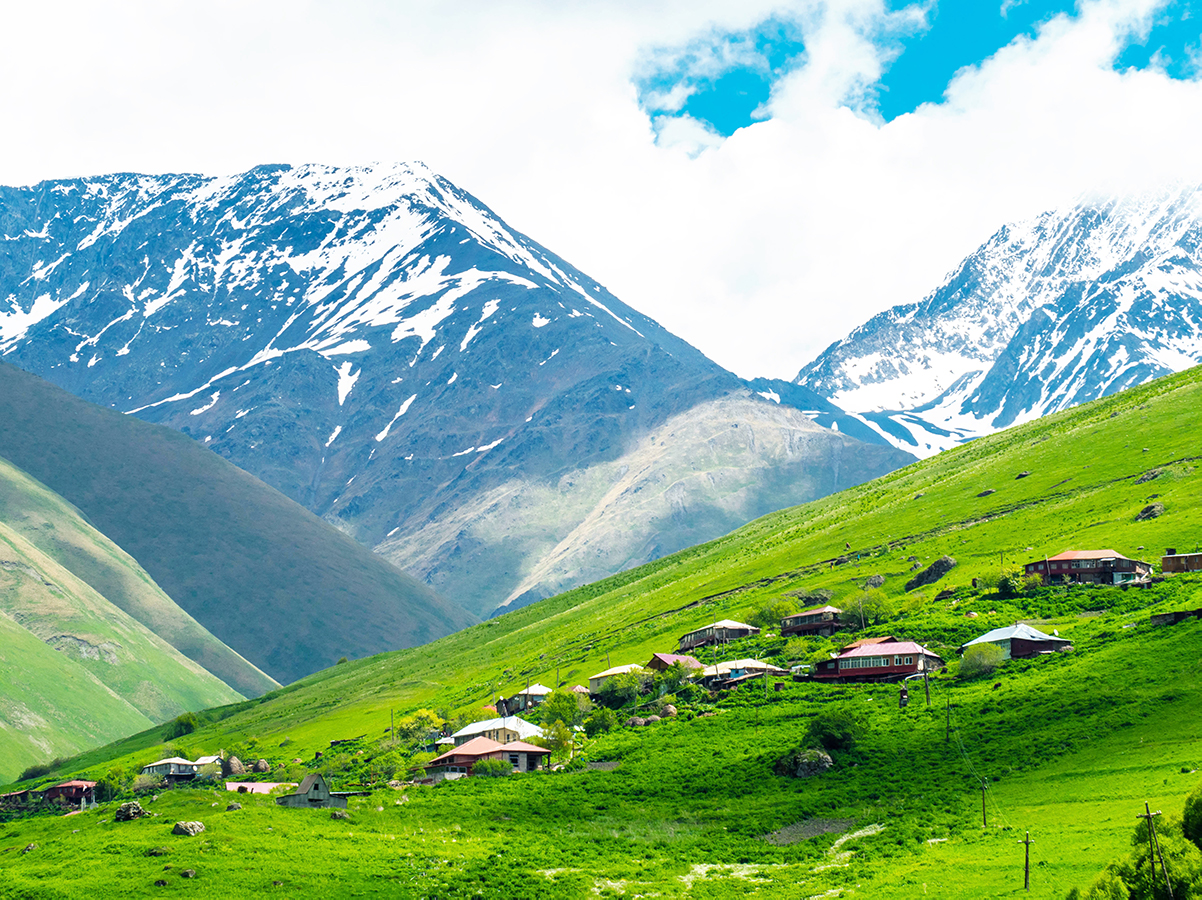 Twenty-six km. north of Juta Village lies another attraction you would love – Gergeti Trinity Churh. The 14th century church is the oldest and the most famous church in Georgia and an important religious landmark of the region. It is also a popular waypoint for trekkers in the area.
ADDRESS: GERGETI TRINITY CHURCH, KAZBEGI, SIONI COUNTRY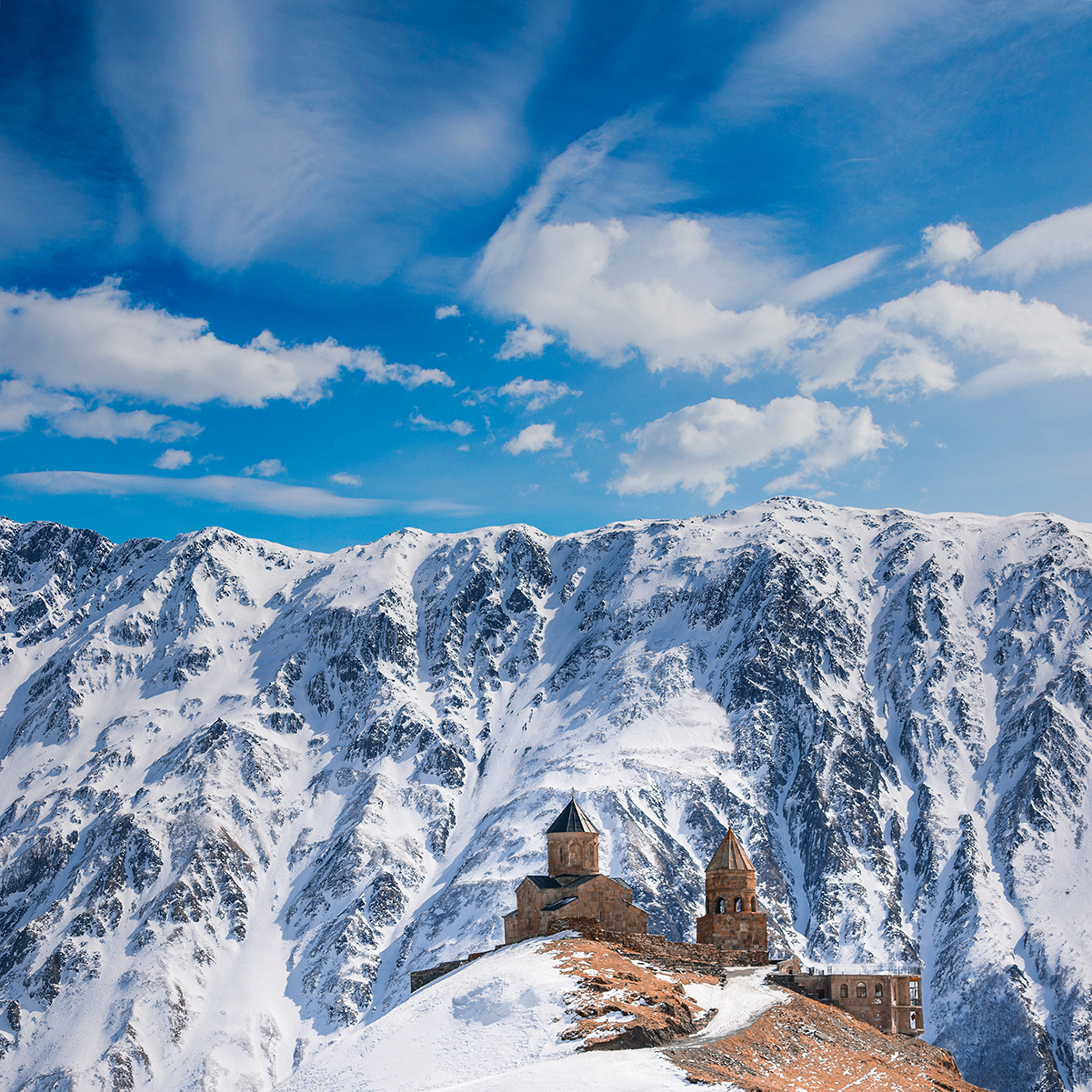 Located on the foothill of Shkhara Mountain, Ushguli Village is another charming UNESCO's World Heritage town in Georgia. With the altitude of 2,100 meters above sea level, Ushguli is one of the highest villages in the world and boasts dazzling mountain panoramas and charismatic view of 12th century homes.
ADDRESS: USHGULI VILLAGE, CAUCASUS MOUNTAINS, SVANETI COUNTRY