DISCOVERING THE ALLURE OF SHANGHAI CHINA'S MESMERIZING CITY
Shanghai, China's dynamic city, seamlessly merges history with technology, offering a unique blend of past and future. It's a place where modern skyscrapers coexist with traditional Chinese and European-style structures. Whether you seek luxury boutiques on busy streets or hidden gems in charming alleys, Shanghai has it all. Its blend of tradition and innovation makes it an enchanting destination for exploration.
Getting from Shanghai Pudong Airport to Downtown Shanghai
Upon arrival at Shanghai Pudong Airport, you have multiple transport options to reach Shanghai's city center. These include taxis, buses, and the subway, taking about an hour. For a unique experience, take the Shanghai Maglev Train, which reaches speeds of up to 401 km/h (250 mph) and covers 30 kilometers (18.6 miles) to Longyang Road Station in just eight minutes. The Maglev Train fare is 50 RMB per person.
From Longyang Road Station, you can effortlessly transfer to Line 2 of the subway, the city's primary subway route, which allows you to access various destinations within Shanghai with ease.
Before Traveling, Download Wechat on Your Mobile Device, As It's Necessary for Health and Travel Data Entry. You'll Need It to Get A or Code for Entry and Exit Checkpoints in Shanghai. For Convenience, Link Your Credit Card to Wechat Pay, As Mobile Apps Are the Primary Mode of Payment in The City.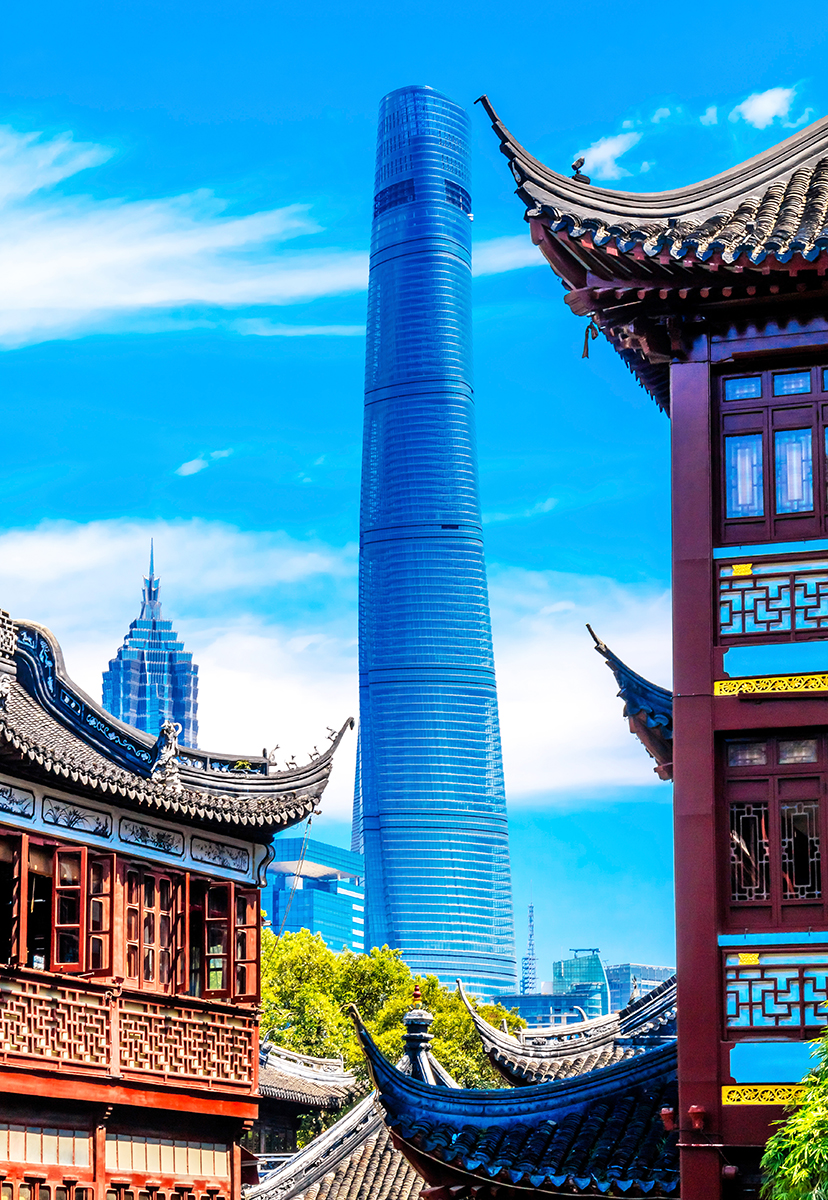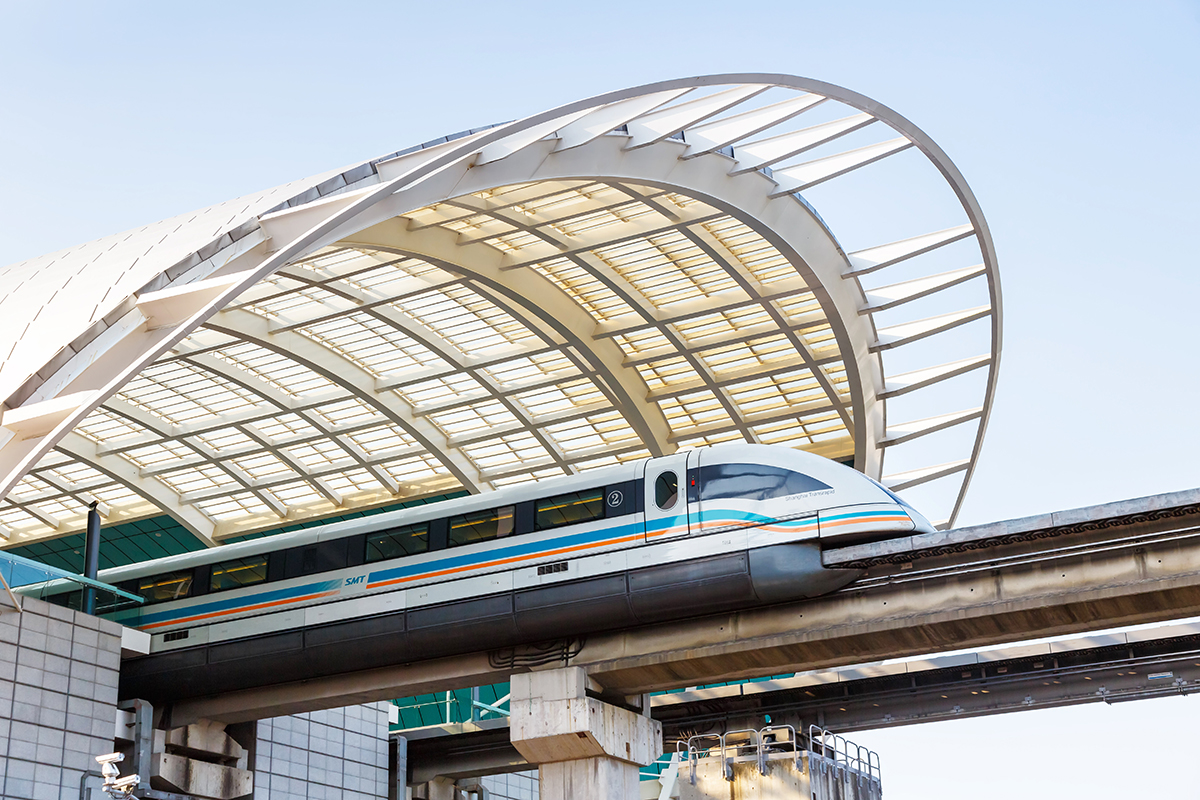 The Bund, a scenic riverside promenade along Shanghai's Huangpu River, boasts stunning views and beautiful colonial era architecture that resembles Europe, earning its reputation as an international architectural museum.
Gazing across the Huangpu River, you'll capture captivating views of Pudong's skyline, including landmarks like the Oriental Pearl TV Tower and towering skyscrapers. Nearby, explore attractions like the Monument to the People's Heroes, the Art Deco-style Peace Hotel and the iconic Waibaidu Bridge. Whether it's the soft morning light or the shimmering cityscape at night, the Bund provides an unforgettable enchanting experience.
Address: Zhongshan Dong Yi Road – East Nanjing Road, Huangpu, Shanghai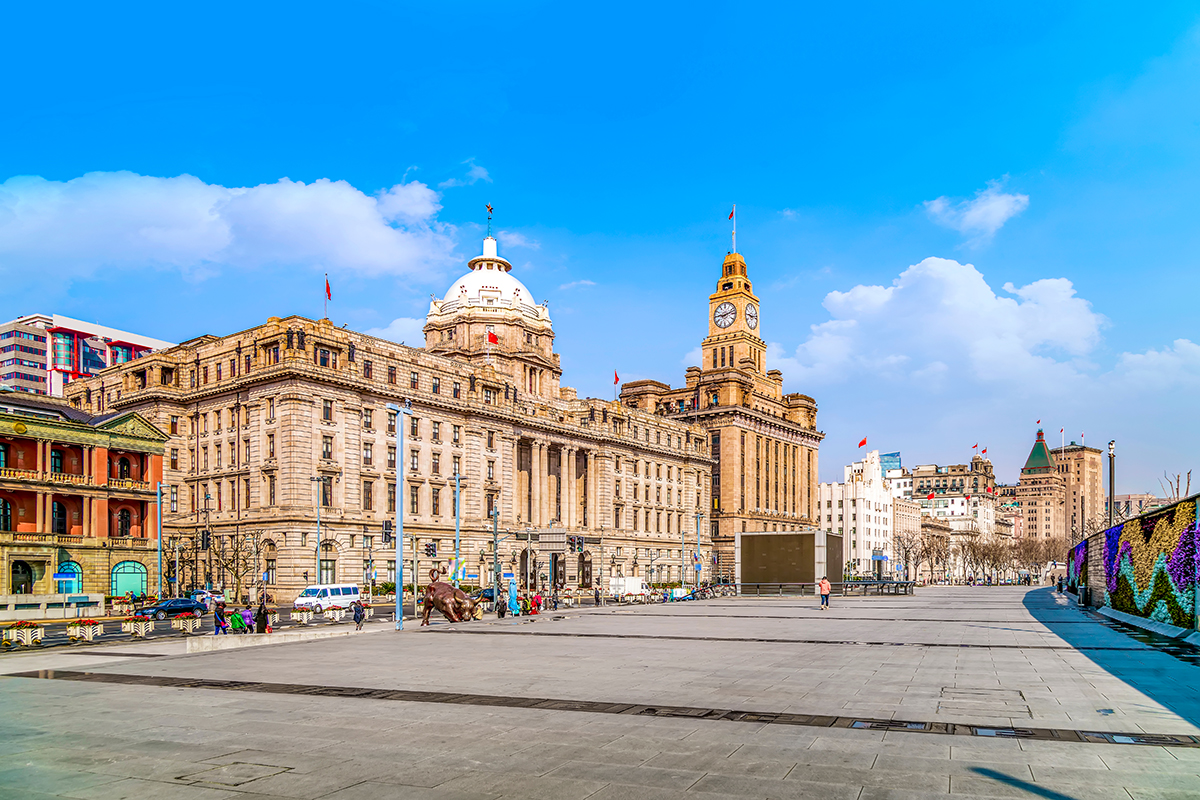 CHINA'S DEFEAT IN THE FIRST OPIUM WAR LED TO BRITISH AND WESTERN POWERS GAINING ACCESS TO ESTABLISH TRADING FOOTHOLDS IN SHANGHAI, TRANSFORMING A FISHING VILLAGE INTO A VITAL PORT CITY. THE COLONIAL-STYLE BUILDINGS IN THE BUND NOW STAND AS ICONIC LANDMARKS, A TESTAMENT TO SHANGHAI'S RICH HISTORY AND VIBRANT TRANSFORMATION.
This bustling shopping street is ideal for leisurely strolls that seamlessly transition from day to night. Spanning 2 kilometers, it features high-end malls, restaurants, street food vendors, souvenir shops, hidden bars and luxurious old-world hotels. The European-style buildings are a sight to behold, with colorful lighting displays adding to the enchantment. For those looking to rest, tram rides are available to enjoy the views for just 5 RMB.
Address: East Nanjing Road, Huangpu, Shanghai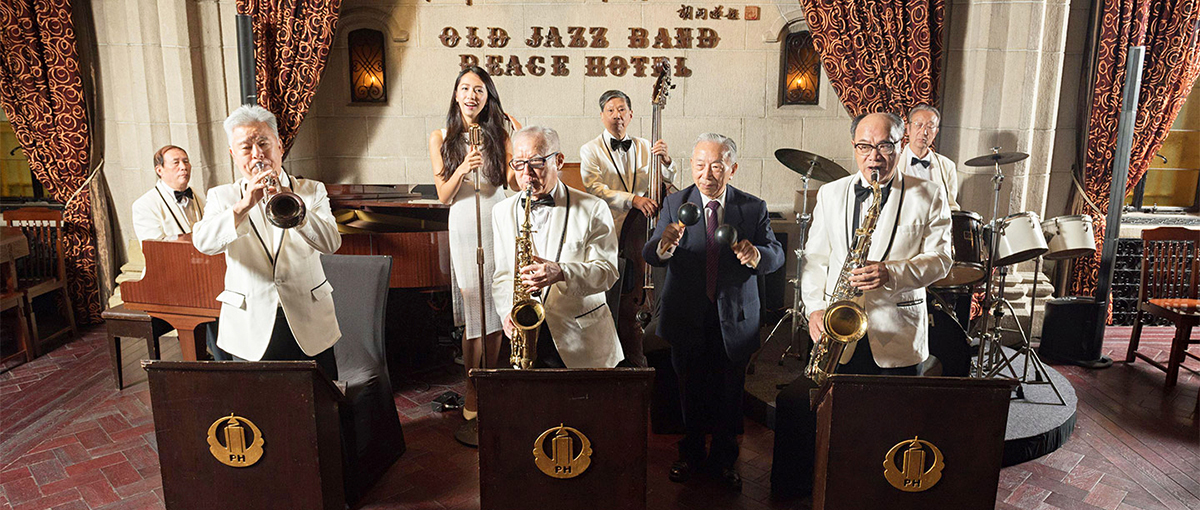 ENHANCE YOUR EXPERIENCE WITH A LASER TUNNEL TRAIN RIDE UNDER THE RIVER, OFFERING AN OUTER-SPACE-LIKE LIGHT SHOW. DON'T MISS A RIVER CRUISE TO IMMERSE YOURSELF IN THE BUND'S AMBIANCE AND THE PUDONG SKYSCRAPERS WHILE WITNESSING THE CONVERGENCE OF THE HUANGPU, YANGTZE, AND EAST CHINA SEA RIVERS.
Explore East Nanjing Road for a variety of European-style restaurants and hidden gems like cool jazz bars. "The Oldest Jazz Band" in the upscale Fairmont Peace Hotel is a top pick, featuring seasoned artists who create enchanting music. Another must-visit is "Jazz at Lincoln Center Shanghai" offering a cafe, restaurant, and private bar for music enthusiasts.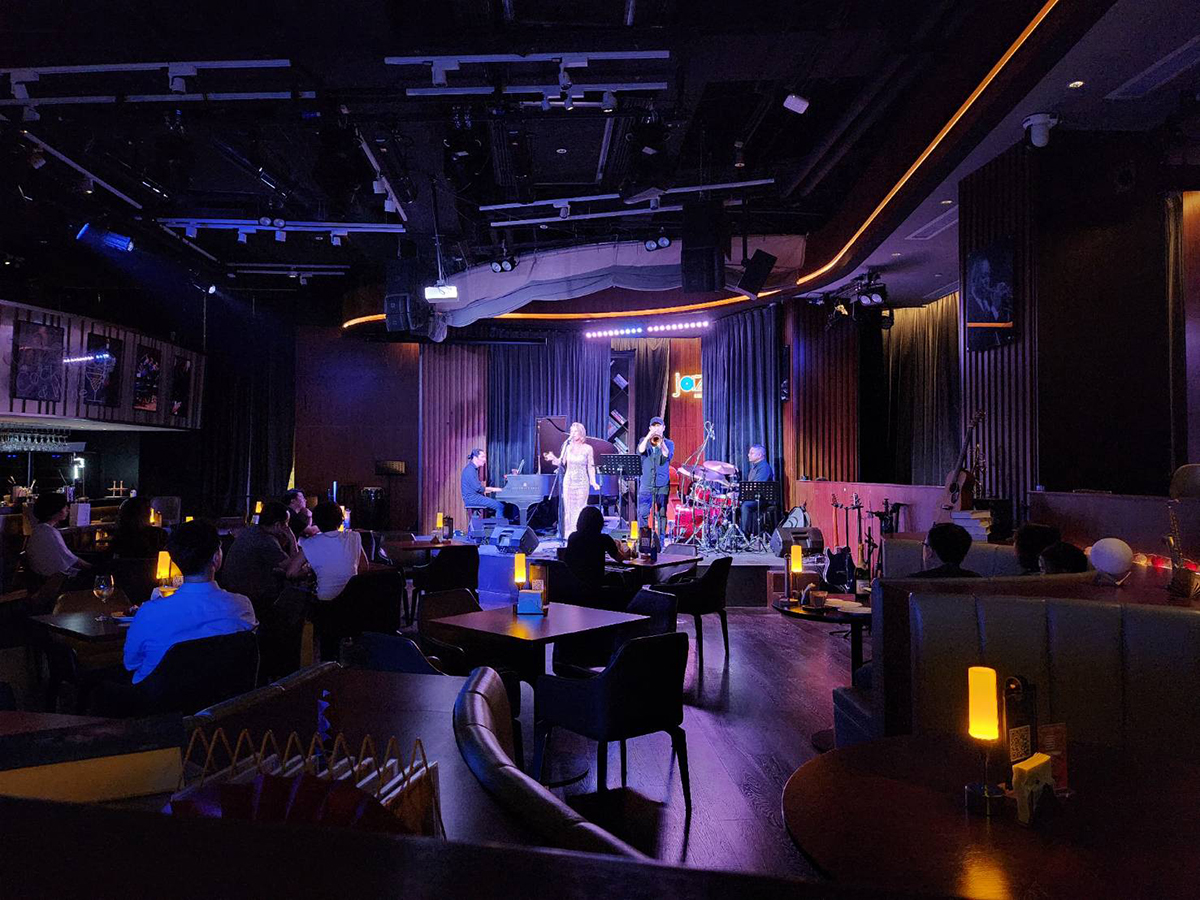 OPTING TO STAY IN THE NANJING EAST ROAD OR PEOPLE'S SQUARE AREA ENSURES CONVENIENT TRAVEL THROUGHOUT SHANGHAI. THESE LOCATIONS ARE NEAR SUBWAY STATIONS, GRANTING EASY ACCESS TO ATTRACTIONS LIKE THE BUND AND EAST NANJING ROAD, ENHANCING YOUR OVERALL EXPERIENCE.
URBAN PLANNING EXHIBITION CENTRE
Situated in front of People's Square Station, this attraction displays impressive scale models f both modern and ancient Shanghai. Tourists can enjoy free admission by presenting their passports. Inside, five exhibition floors categorize displays, showcasing Shanghai's geographic models, featuring new city developments, historical layouts, and iconic buildings that have fueled the city's rapid growth over the decades.
Address: 100 People's Square, Huangpu, Shanghai
Tel: +86 21 6318 4477
Open: Daily 9.00 – 17.00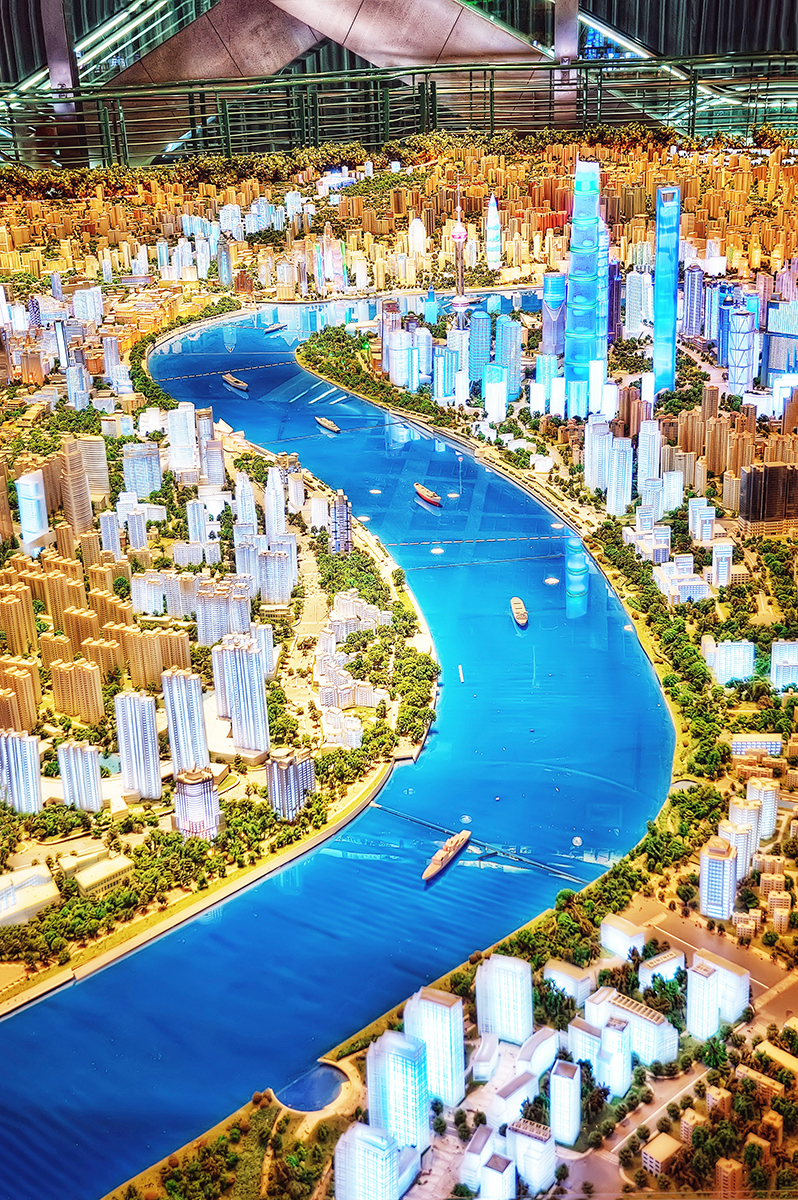 Continuing from the Shanghai Urban Planning Exhibition Center, just 400 meters away, you'll come across a magnificent theater building with a roof resembling a luxurious cruise ship. Inside, there are up to three theaters, offering a variety of stage performances including opera, ballet, classical music, and mini-concerts by artists. Tickets for these performances are available for purchase year-round.
Address: 300 Renmin Ave, People's Square, Huangpu, Shanghai
Tel: +86 21 6372 8701
Open: Daily 9.00 – 20.00
Price: 80 RMB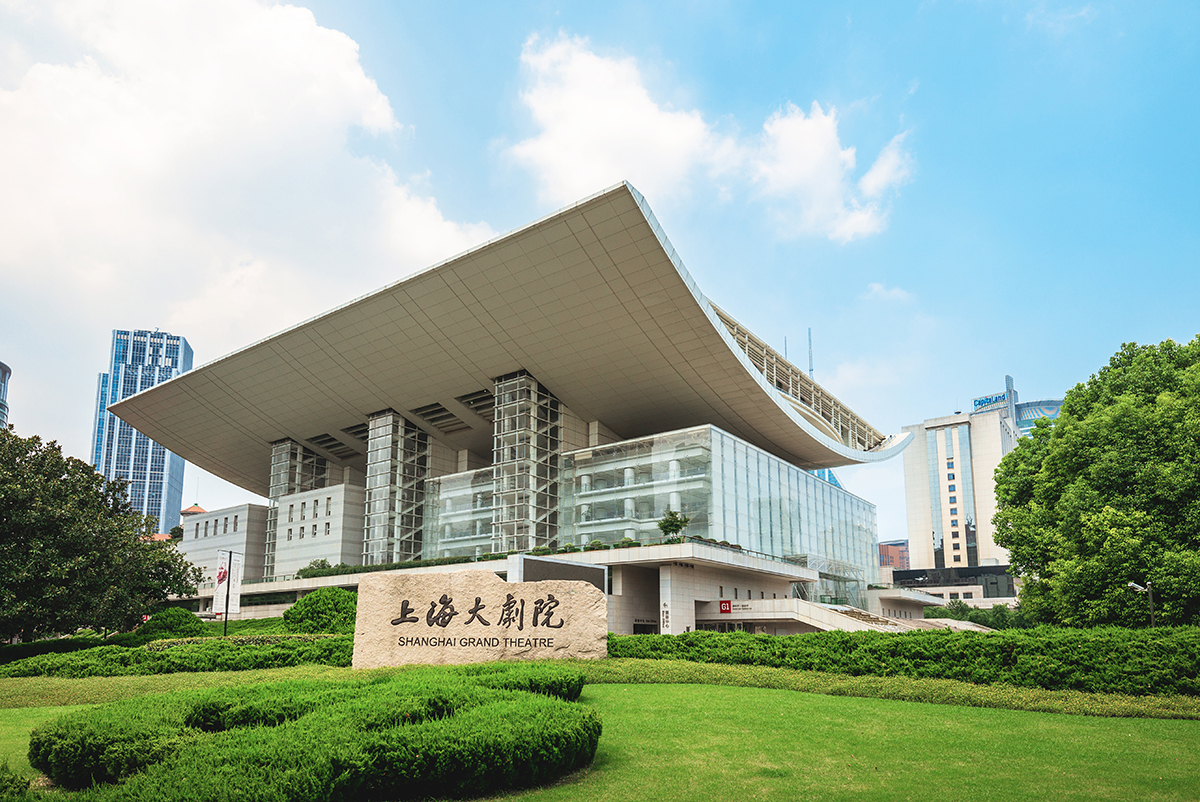 Connected to the Shanghai Grand Theatre by an underground tunnel, this building is surrounded by gardens and open spaces. It offers free admission and houses a vast collection of over 140,000 valuable artifacts, including ancient Chinese calligraphy, historic paintings, ethnic costumes, jewelry, Shanghai documents, pottery, and ceramics. Exploring this rich repository of history and culture usually takes 1 to 2 hours.
Address: 201 Renmin Ave, People's Square, Huangpu, Shanghai
Tel: +86 21 6372 3500
Open: Daily 9.00 – 17.00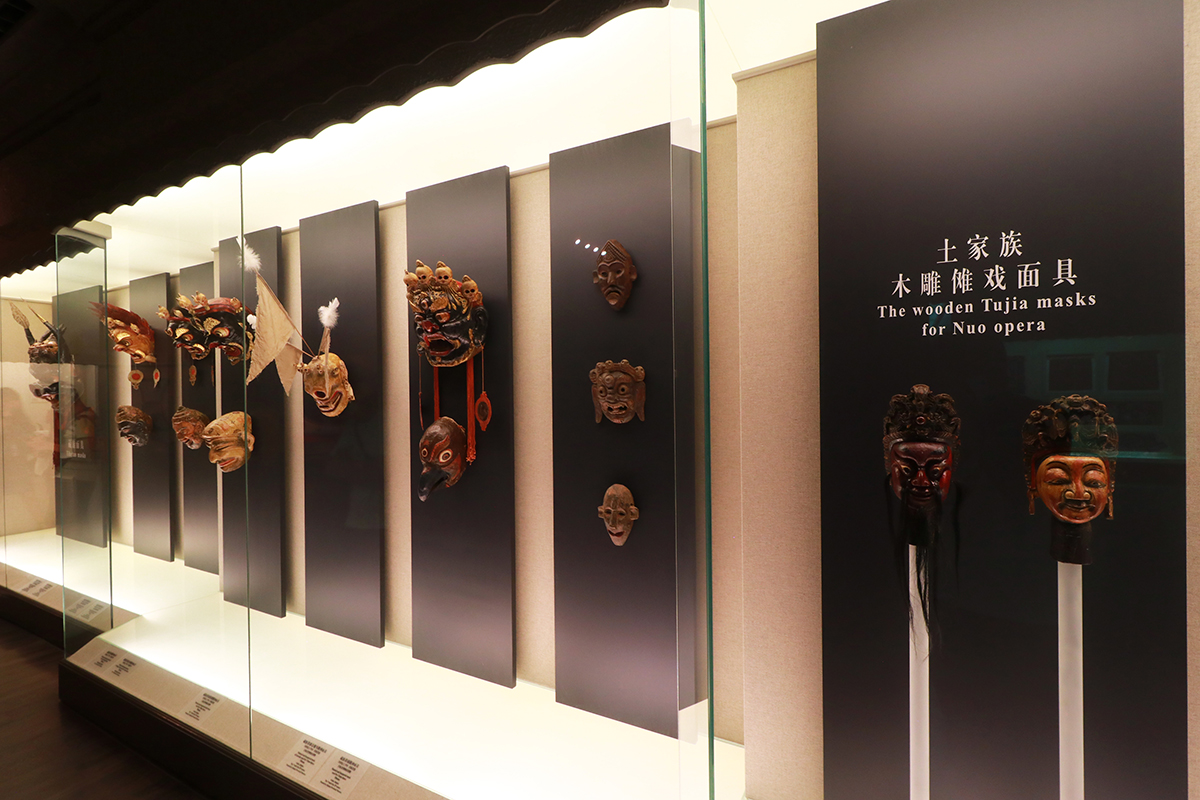 Just one subway station away on Line 2, you'll arrive at West Nanjing Road station. Here, you can enjoy a chic experience on the western Nanjing Road, which features a lively community mall and several upscale shopping centers. The atmosphere is quieter, more private, clean and comfortable compared to the bustling crowds of East Nanjing Road. If you're a fan of watches and designer brands, this is the true luxury shopping street to explore.
Address: West Nanjing Road, Huangpu, Shanghai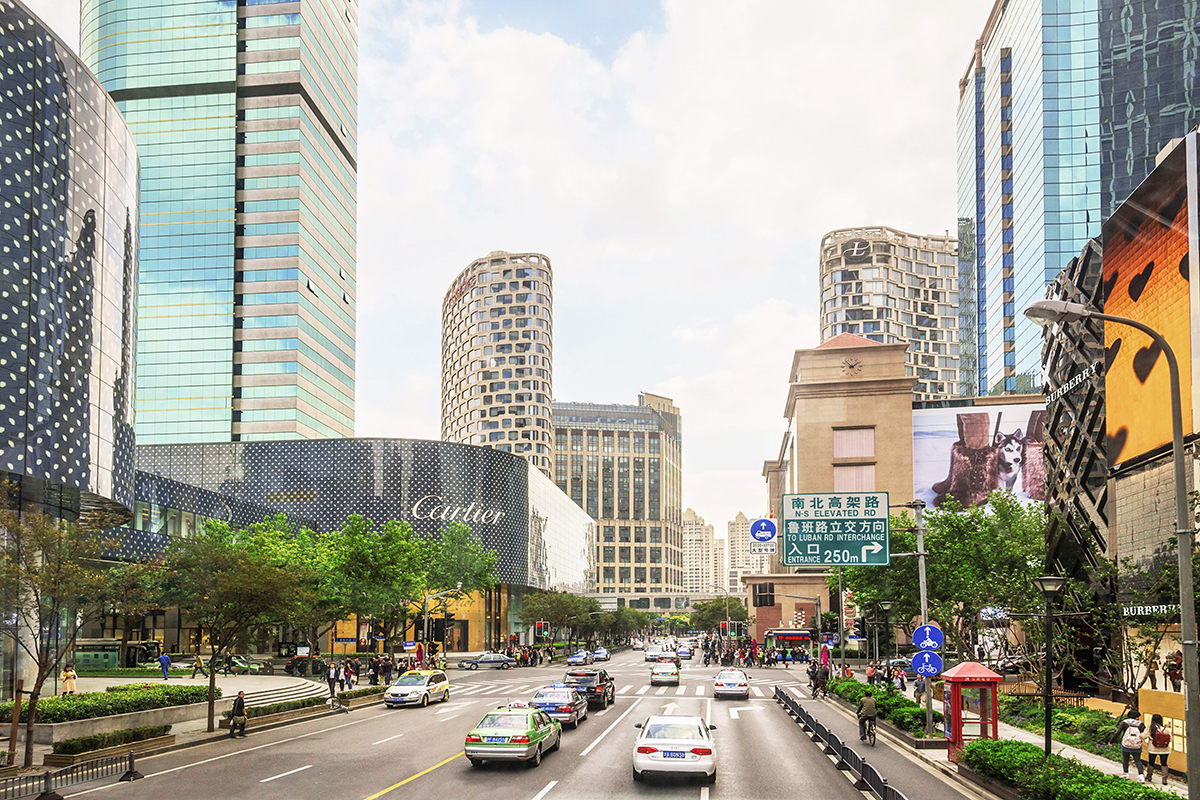 The renowned community mall on West Nanjing Road showcases classic European architecture and includes a zone with high-end brand boutiques, shops, restaurants, and stylish cafes. Notably, it's home to the world's largest Starbucks branch, the Starbucks Reserve Roastery, which spans two beautifully decorated levels. Inside, visitors can observe the entire coffee production process, from bean sorting and grinding to roasting. It also boasts the world's longest coffee bar.
Address: Hkri Taikoo Hui, Wujiang Road, Jing'an, West Nanjing Road, Shanghai
Open: Daily 10.00 – 22.00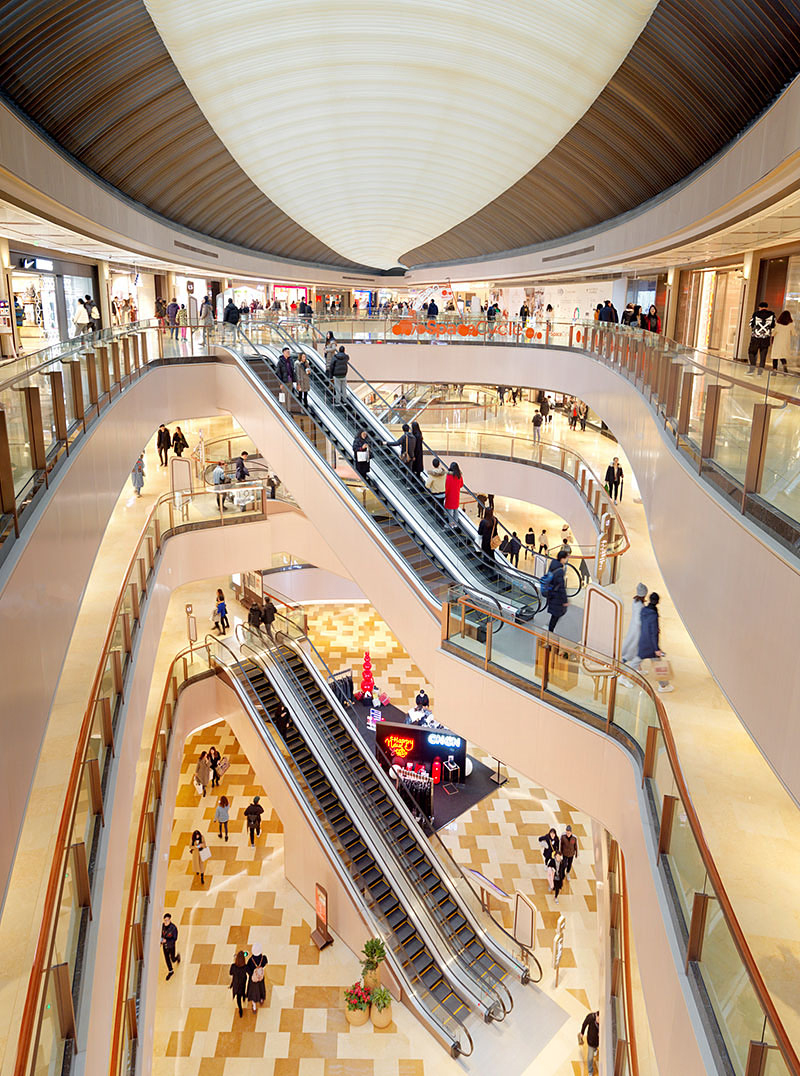 From West Nanjing Road station, take subway line 13 to Xintiandi station and explore the French Concession. This area, once the old French Concession, is defined by Taicang Road, a 3-kilometer-long street featuring European-style houses, Neo-Classical villas, Art Deco mansions, and more. Notably, Shikumen architecture stands out with its 2 to 3-story gray-brick houses, stone gateways, and French-style windows. This unique blend of Eastern and Western influences reflects the lasting French cultural impact. The district also boasts London Plane trees, creating distinctive natural canopies. While here, visit Xintiandi, Tianzifang, Wukang Mansion, and Sun Yat-sen's Former Residence.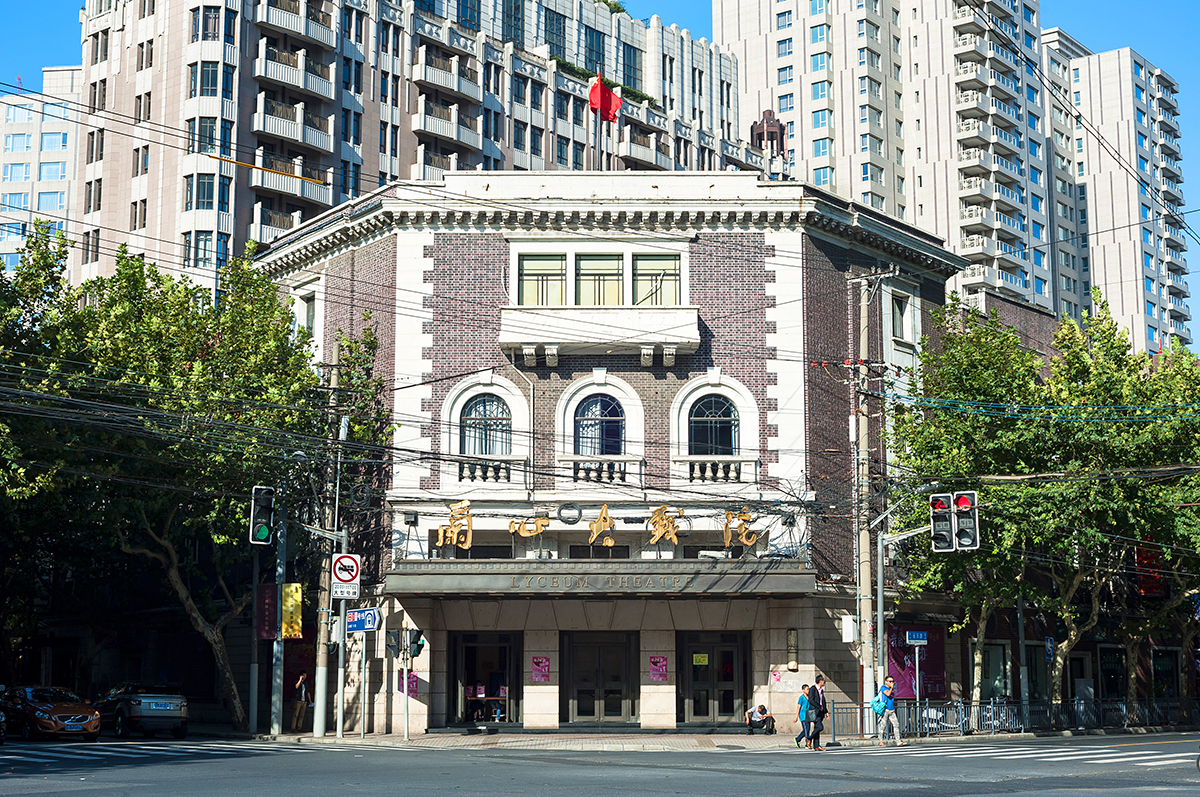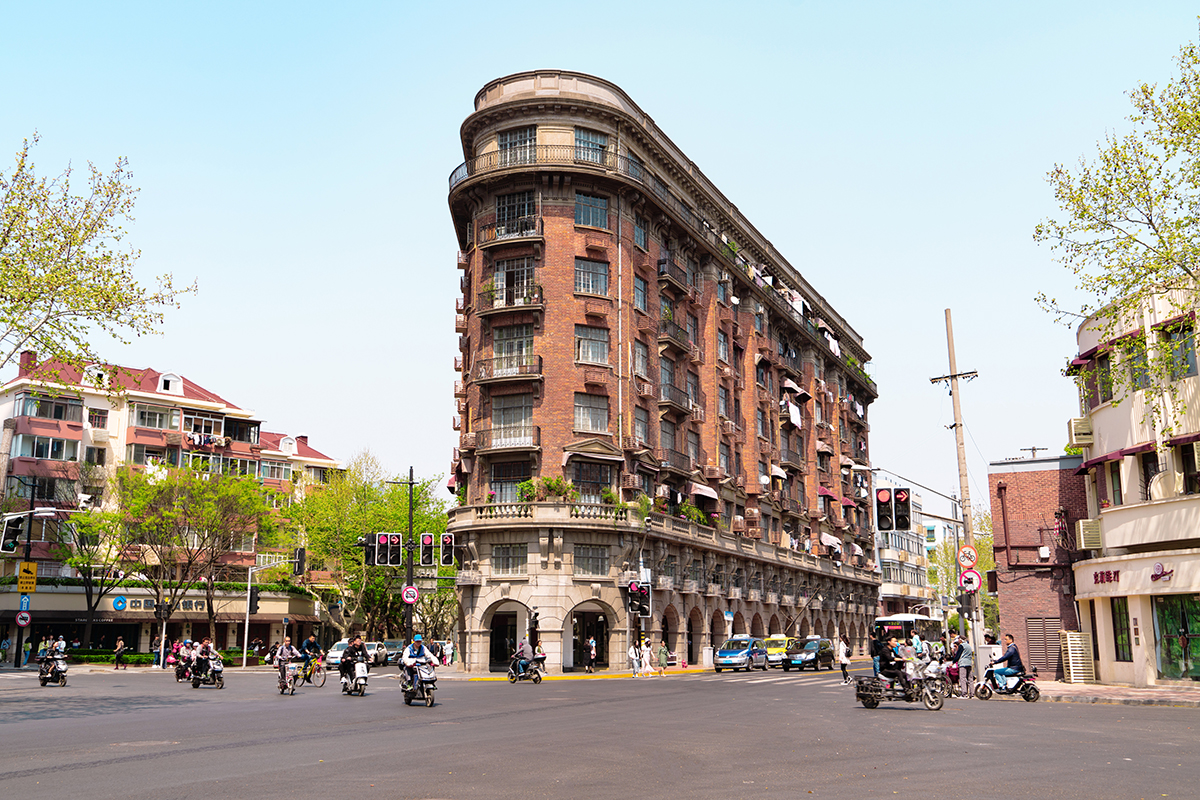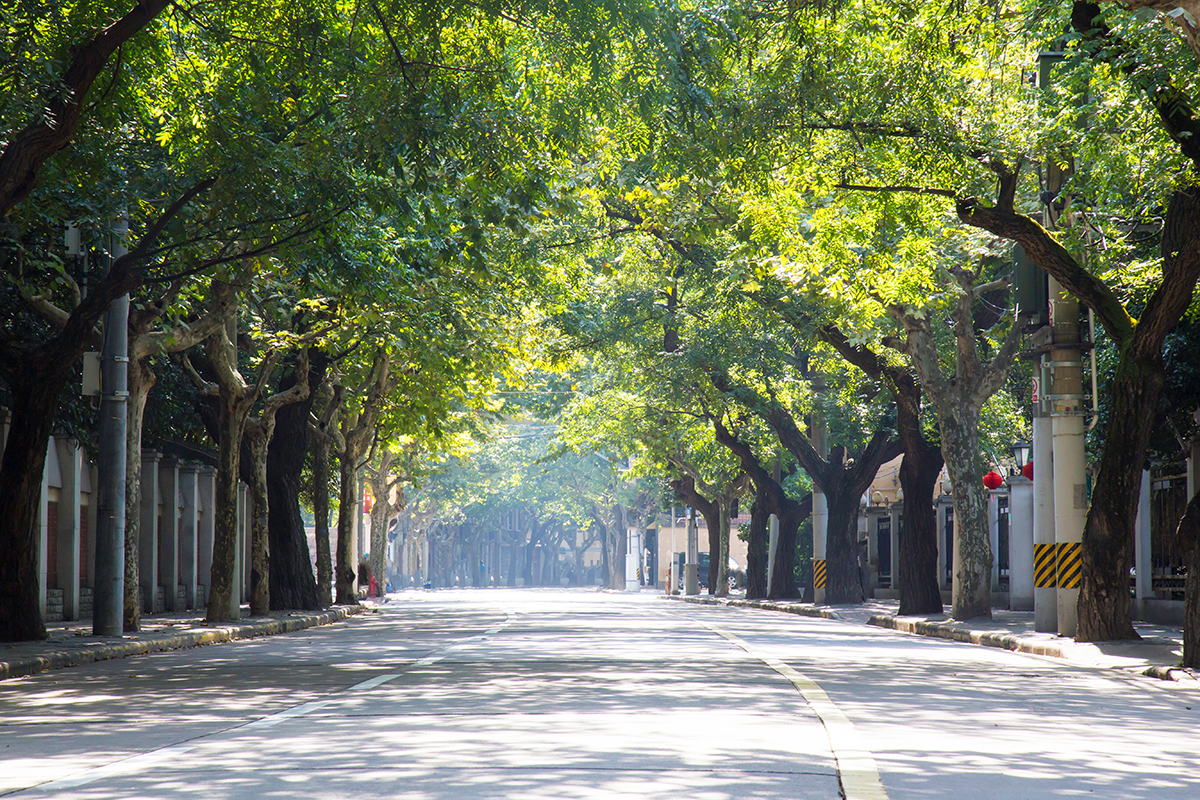 This well-preserved old district retains its original architecture, featuring bustling pedestrian streets with a mix of restaurants, trendy cafes, local designer shops, galleries, and more. Be sure to explore the Shikumen Opera House, a historic twin courtyard house transformed into a museum. It showcases furniture and household items from the Republican era, providing valuable insights into Shanghai's history and the lifestyle of its residents.
Address: Alley 181, Taicang Road, Luwan, Shanghai
Open: Daily 10.00 – 22.00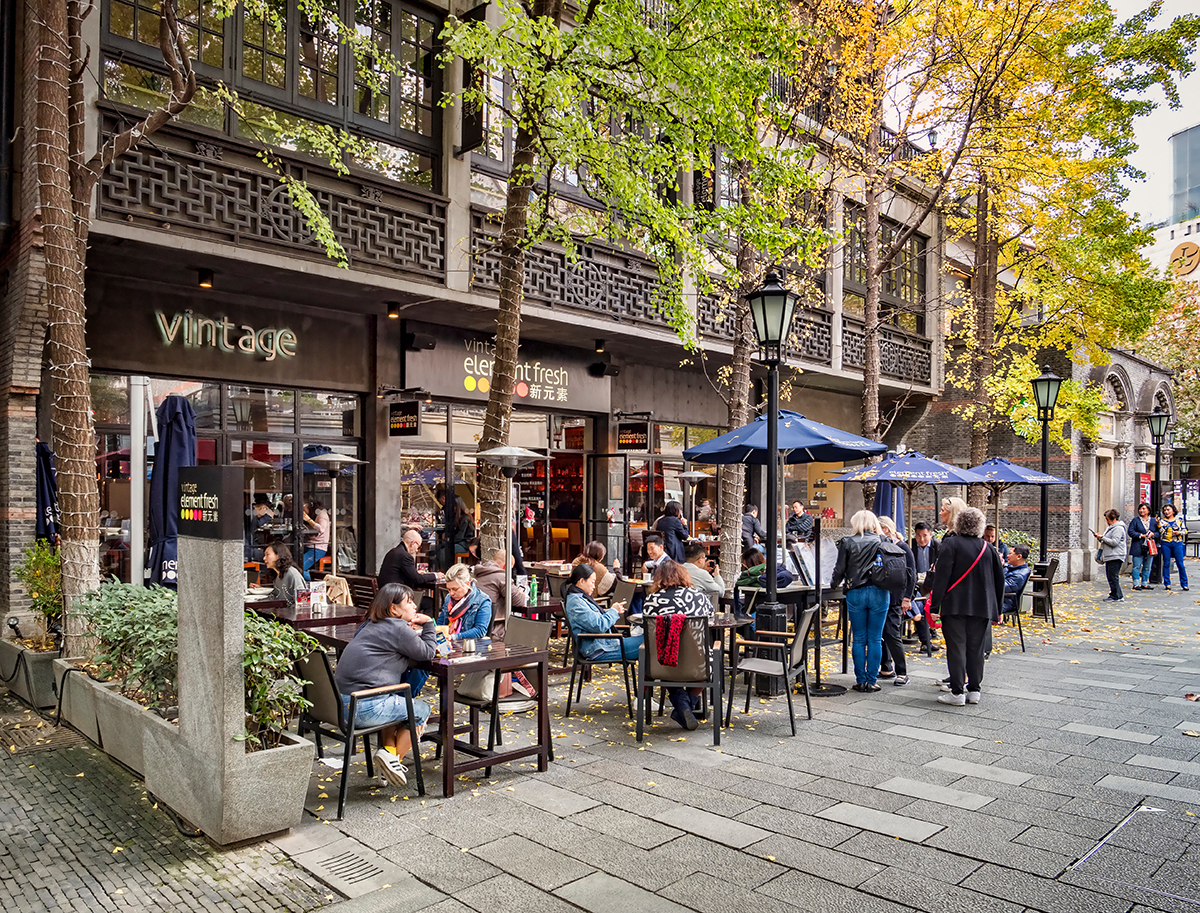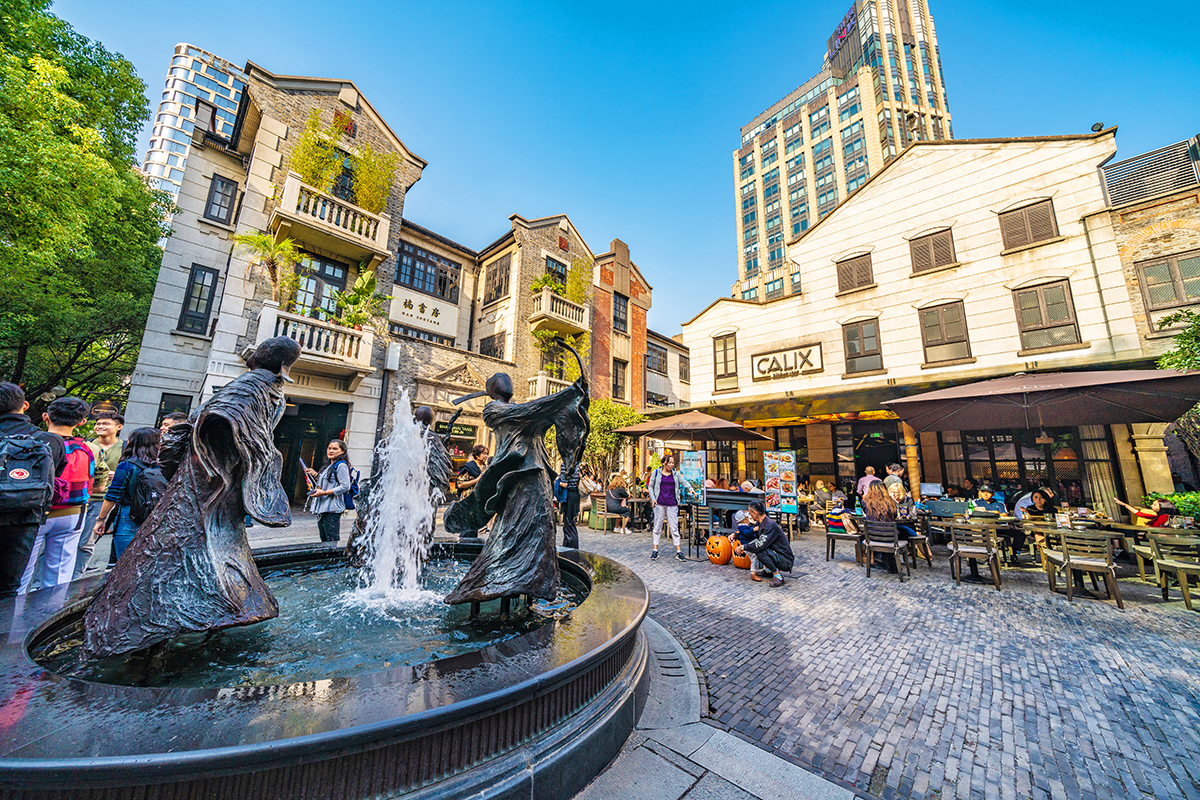 From Xintiandi station, the popular tourist district, often paired with Xintiandi, is just two subway stations away. Take Line 10 to Madang Road station, then transfer to Line 9, which brings you to Dapuqiao station. Exiting at exit 1, you'll arrive at the entrance to Tianzifang Lane. This vibrant vintage market and art district feature restaurants, cafes, teahouses, souvenir shops, and craft stores. What sets it apart is the lively atmosphere, where visitors shop, dine, and capture photos amid street art in a maze of stone-gated houses that blend Shikumen architecture with Western elements, creating a unique feature of Shanghai.
Address: Alley 210, Taicang Road, Luwan, Shanghai
Open: Daily 10.00 – 22.00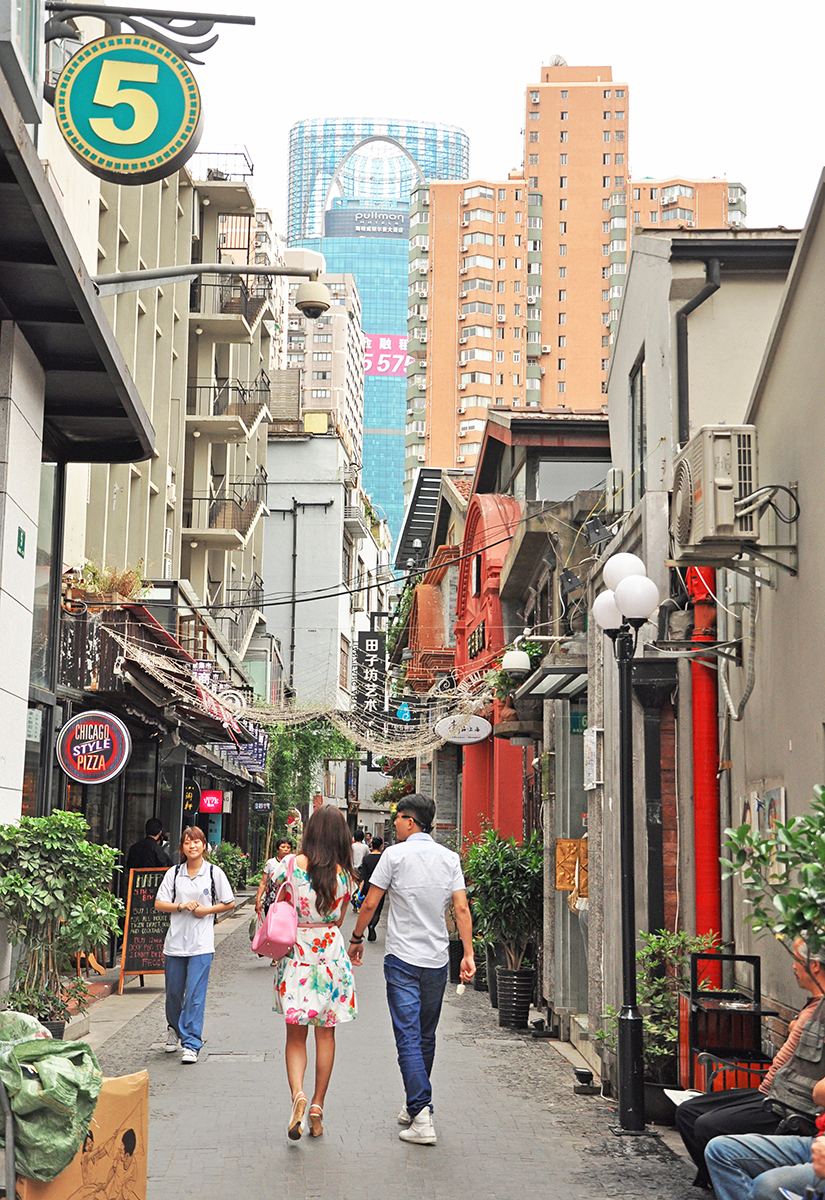 "PUNCHDRUNK SLEEP NO MORE" OFFERS A TRULY UNIQUE AND IMMERSIVE THEATRICAL EXPERIENCE LIKE NO OTHER. THIS INNOVATIVE PRODUCTION INVITES AUDIENCE MEMBERS TO FREELY EXPLORE A METICULOUSLY DESIGNED, MULTI-STORY SET WHILE WITNESSING SCENES AND NARRATIVES INSPIRED BY SHAKESPEARE'S MACBETH. IT'S A THRILLING BLEND OF THEATER, DANCE, AND ART THAT LEAVES A LASTING IMPRESSION. IF YOU APPRECIATE AVANT-GARDE AND IMMERSIVE THEATER, SLEEP NO MORE IN SHANGHAI IS A MUST-SEEATTRACTION FOR A ONE-OF-A-KIND ADVENTURE.
CROSSING FROM THE OLD PUXI SIDE TO EXPLORE PUDONG IS CONVENIENT, WITH THE HUANGPU RIVER IN BETWEEN. TAKE LINE 2 OF THE SUBWAY TO LUJIAZUI STATION, A KEY TRANSPORTATION HUB IN PUDONG. FROM THERE, YOU CAN CHOOSE TAXIS, BUSES, OR WALK ON ELEVATED WALKWAYS TO VARIOUS DESTINATIONS. NOTABLE PLACES TO VISIT IN PUDONG INCLUDE THE SUPER BRAND MALL, THE SHANGHAI OCEAN AQUARIUM, THE MINGZHU ROUNDABOUT AND NUMEROUS ICONIC SKYSCRAPERS THAT SHAPE THE PUDONG SKYLINE.
SHANGHAI'S WORLD FINANCIAL CENTRE (SWF)
The Shanghai World Financial Center, resembling an open bottle cap, stands at 492 meters, making it the second tallest building in Shanghai and the 11th tallest globally. It's a significant financial office building and houses luxury hotels like Park Hyatt Shanghai and The Ritz-Carlton Shanghai, Pudong. The tower also includes shopping malls,
restaurants, and observation decks on the 94th, 97th, and 100th floors, offering stunning views of the sunset, the Pearl Tower, and the vibrant Shanghai skyline.
Address: 100, Century Ave, Lujiazui, Pudong, Shanghai
Open: Daily 8.30 – 22.00
Price: Adult 180 RMB / Child 90 RMB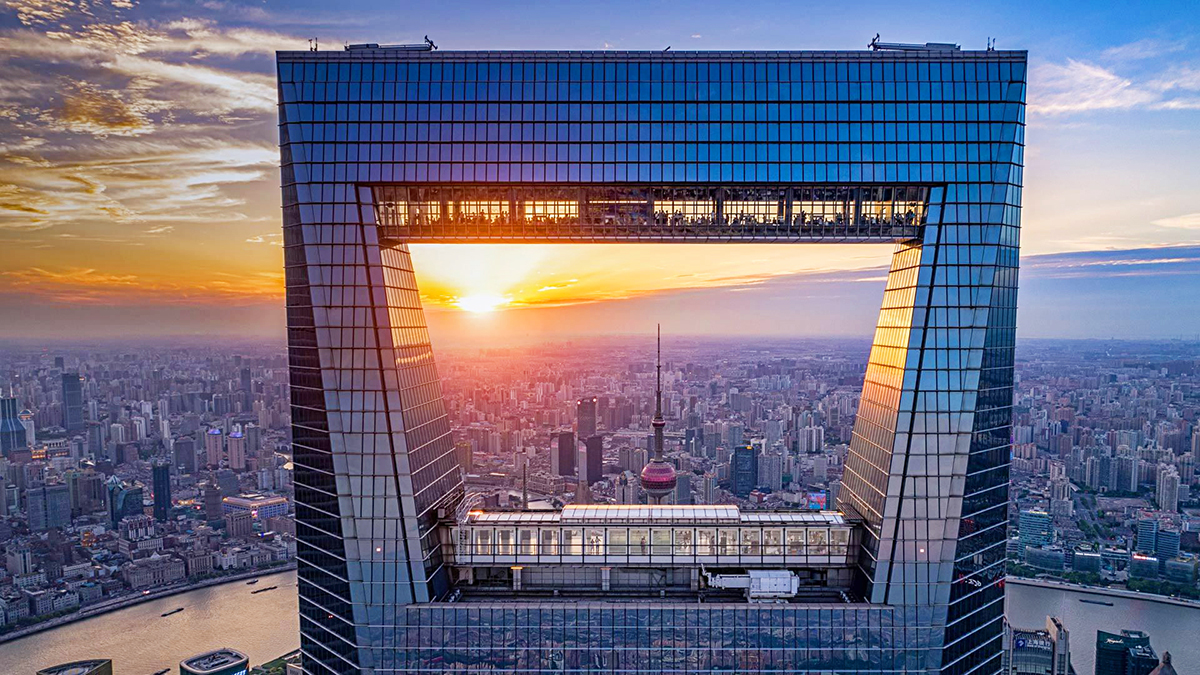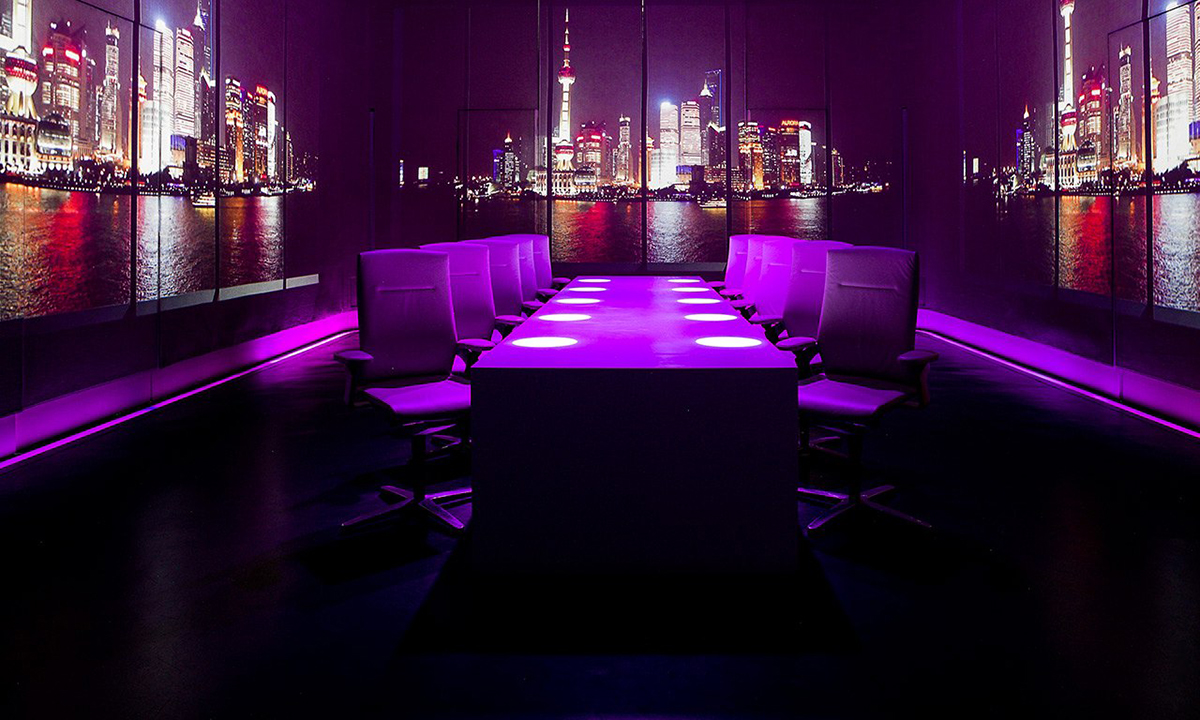 Adjacent to the SWF building, modern 88-story office building is the third tallest in Shanghai and is home to the Grand Hyatt Shanghai hotel. It provides breathtaking panoramic views of Huangpu River, The Bund, and the entire Shanghai cityscape. Moreover, it offers the thrilling Sky Walk activity on the 88th floor, where adventurous tourists can conquer their fear of heights by walking on a glass walkway without handrails.
Address: B1, Jin Mao Tower, 88 Century Ave, Lujiazui, Pudong, Shanghai
Open: Daily 8.30 – 20.30
Price: 350 RMB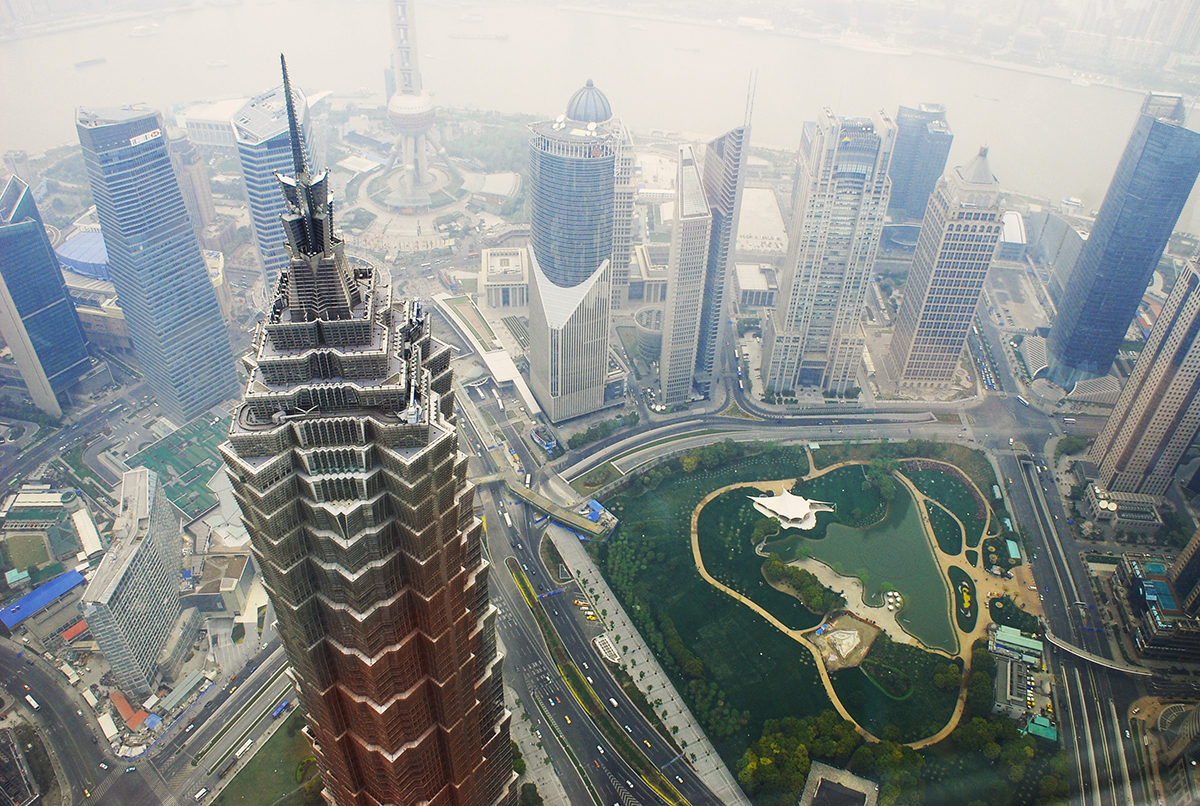 The Shanghai Tower, the world's second-tallest skyscraper after Burj Khalifa, is a remarkable tourist destination. It boasts the Top of Shanghai observation deck on the 118th and 119th floors, providing breathtaking views from 552 to 556 meters high. Future plans include opening the 121st floor, expected to be the world's highest observation deck. Explore the Shanghai Guanfu Museum on the 37th floor and the Aurora Museum on the 99th floor, showcasing ancient artifacts dating back 1,000 years. Enjoy fine dining at Ultraviolet by Paul Pairet on the 6th floor and experience luxury accommodation at the J Hotel Shanghai Tower on floors 86 to 98, the world's highest hotel.
Address: 501 Yincheng Road, Lujiazui, Pudong, Shanghai
Open: Daily 8.30 – 21.30
Price: Adult 180 RMB / Free for Child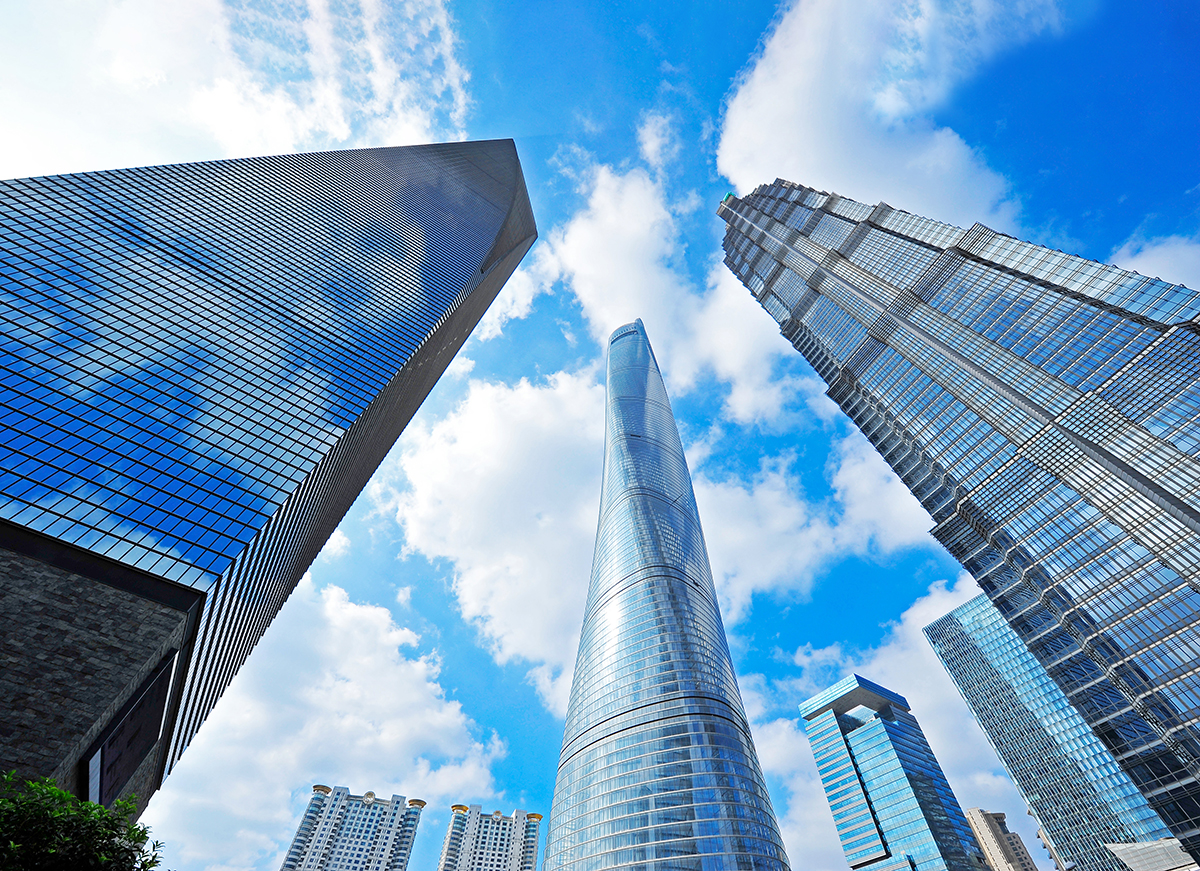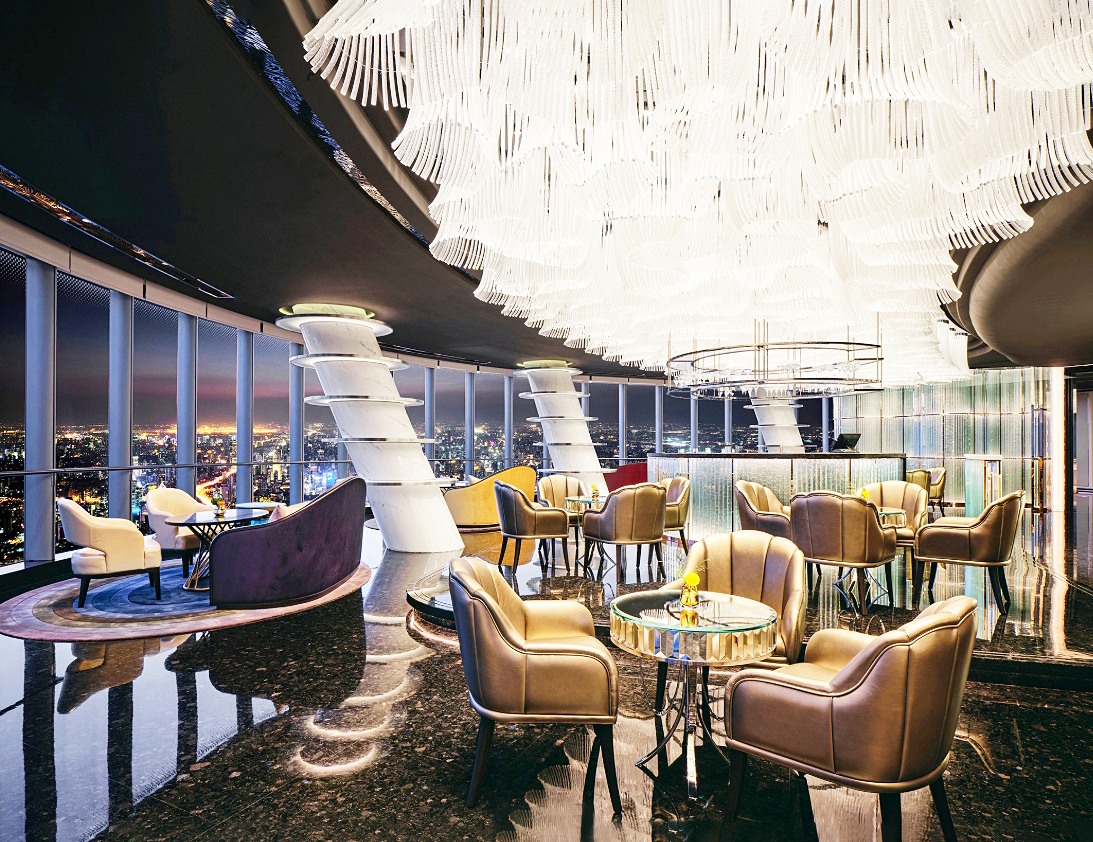 AIRASIA X OPERATES A DAILY FLIGHTS TO SHANGHAI PUDONG AIRPORT. CHECKING SPECIFIC FLIGHT SCHEDULES ON THE AIRASIA X WEBSITE AT WWW.AIRASIAX.COM
THE GRANDMA'S HOME RESTAURANT
This celebrated Chinese restaurant chain, known for its delicious regional cuisine, has gained popularity with numerous branches across China. It's a household name, offering genuine and budget-friendly dishes that delight the taste buds. Signature dishes include stuffed chicken, roasted pork belly, and the delightful combination of salted fish with tender bamboo shoots, creating a harmonious blend of sweet and savory flavors.
Address: 13 Floor 818 Plaza, Jing'an, West Nanjing Road, Shanghai
Open: Daily 10.00 – 14.00 / 16.30 – 23.00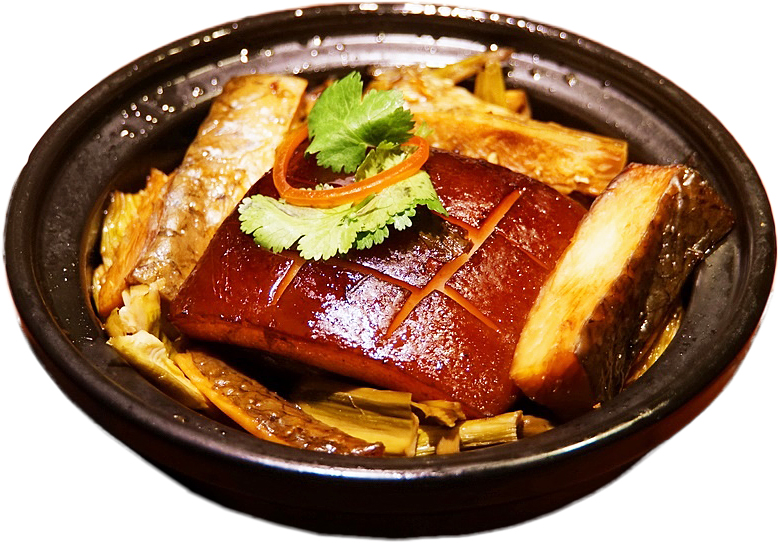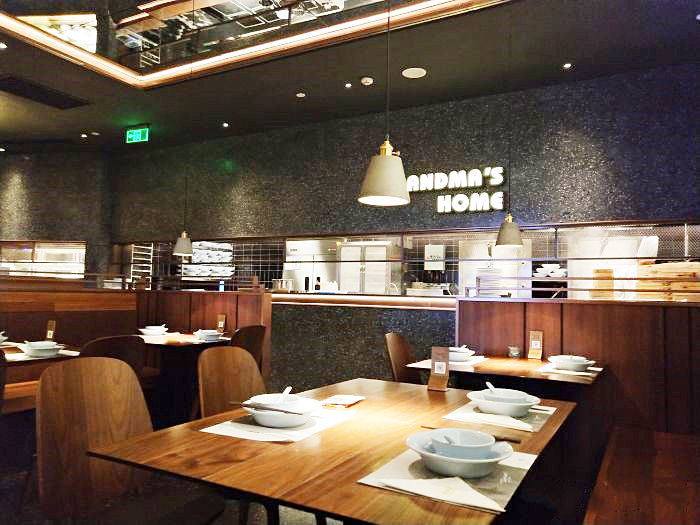 Situated in the former consulate district in the French Concession, this Chinese restaurant exudes a luxurious blend of Victorian and Shikumen architectural styles. It's renowned for its Michelinstarred Ningbo Cuisine, known for its use of fresh and premium ingredients. Must-try dishes include the delectable seafood options like stir-fried crab with black pepper, fish steak, and shark fin soup.
Address: 12F, Cathay Building, Jin Jiang Hotel, West Nanjing Road, Shanghai
Open: Daily 11.30 – 24.00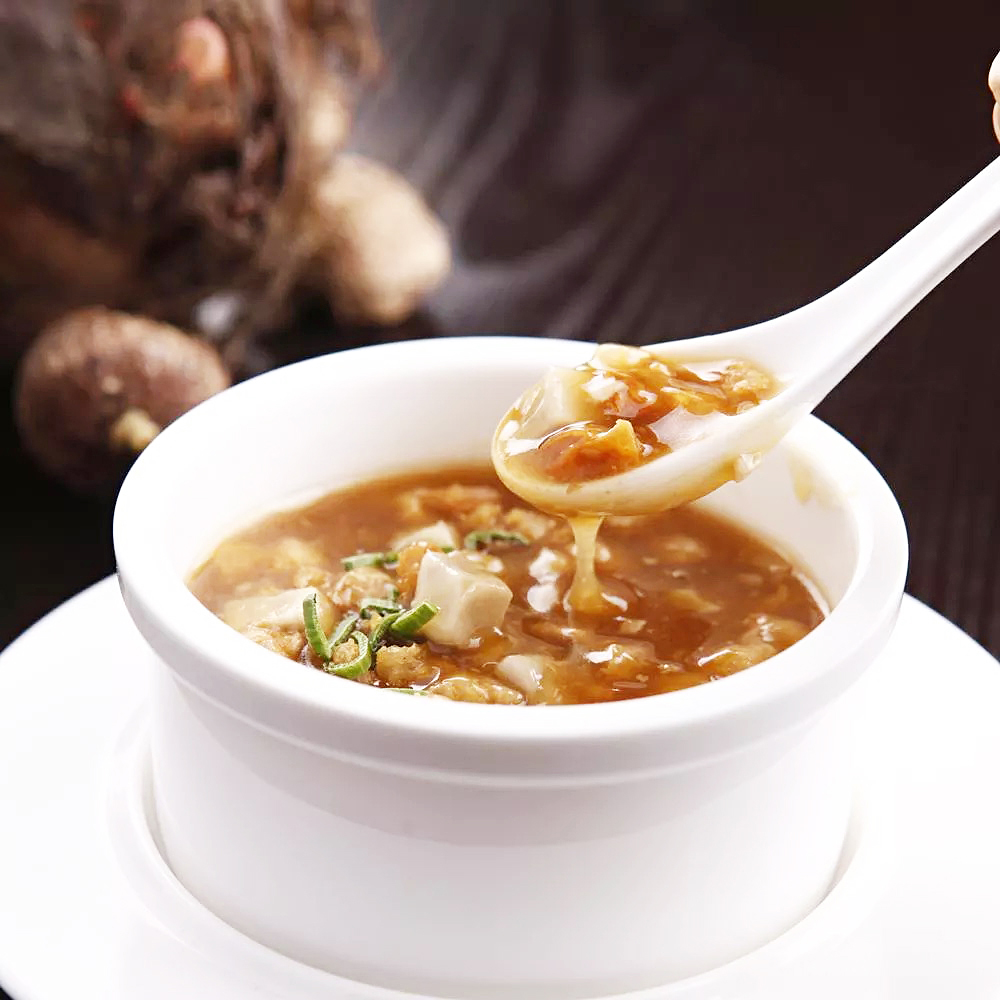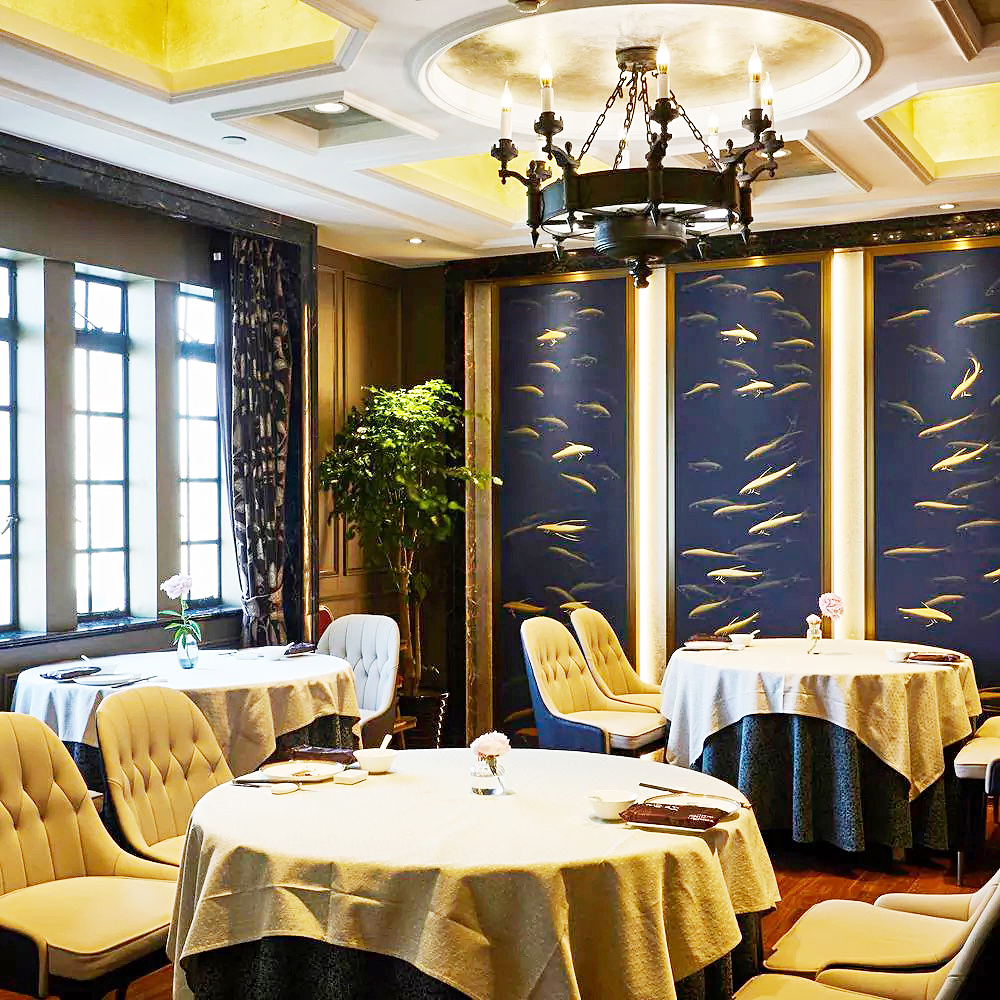 VISIT THESE TRENDY AND COZY CAFES IN SHANGHAI'S OLD TOWN AREA FOR A RELAXE AND PHOTOGENIC COFFEE EXPERIENCE. ENJOY THE BEAUTIFUL AMBIANCE, DELICIOUS COFFEE, AND COMFORTABLE ATMOSPHERE WITHOUT FEELING RUSHED.
Minimalist and sleekly designed coffee shops abound, offering an array of meticulously curated high-quality coffee menus.
Address: 433 Yuyuan Road, Jing'an, West Nanjing Road, Shanghai
Open: Daily 10.00 – 19.00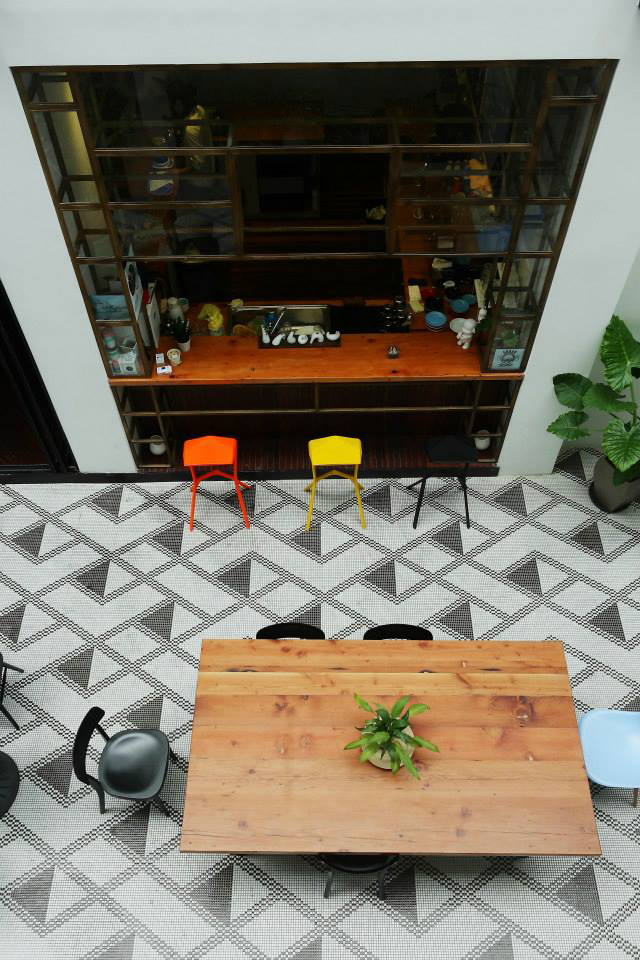 A renowned hip café chain in Shanghai, with the standout location being the Fengsheng Li branch. Its distinctive features include a minimalist and stylish café design with curved lines, a sophisticated two-level balcony, and a central staircase. The café is adorned with chic coffee-making equipment, making it perfect for Instagram
Address: 259 Maoming Road, Jing'An, West Nanjing Road, Shanghai
Open: Daily 8.00 – 22.00
A renowned coffee brand is famous for its rich coffee served in a stylish, minimalist setting with a serene atmosphere created by the clean white decor and lush green surroundings.
Address: Lingling Road, Xuhui, People's Square, Shanghai
Open: Daily 9.00 – 22.00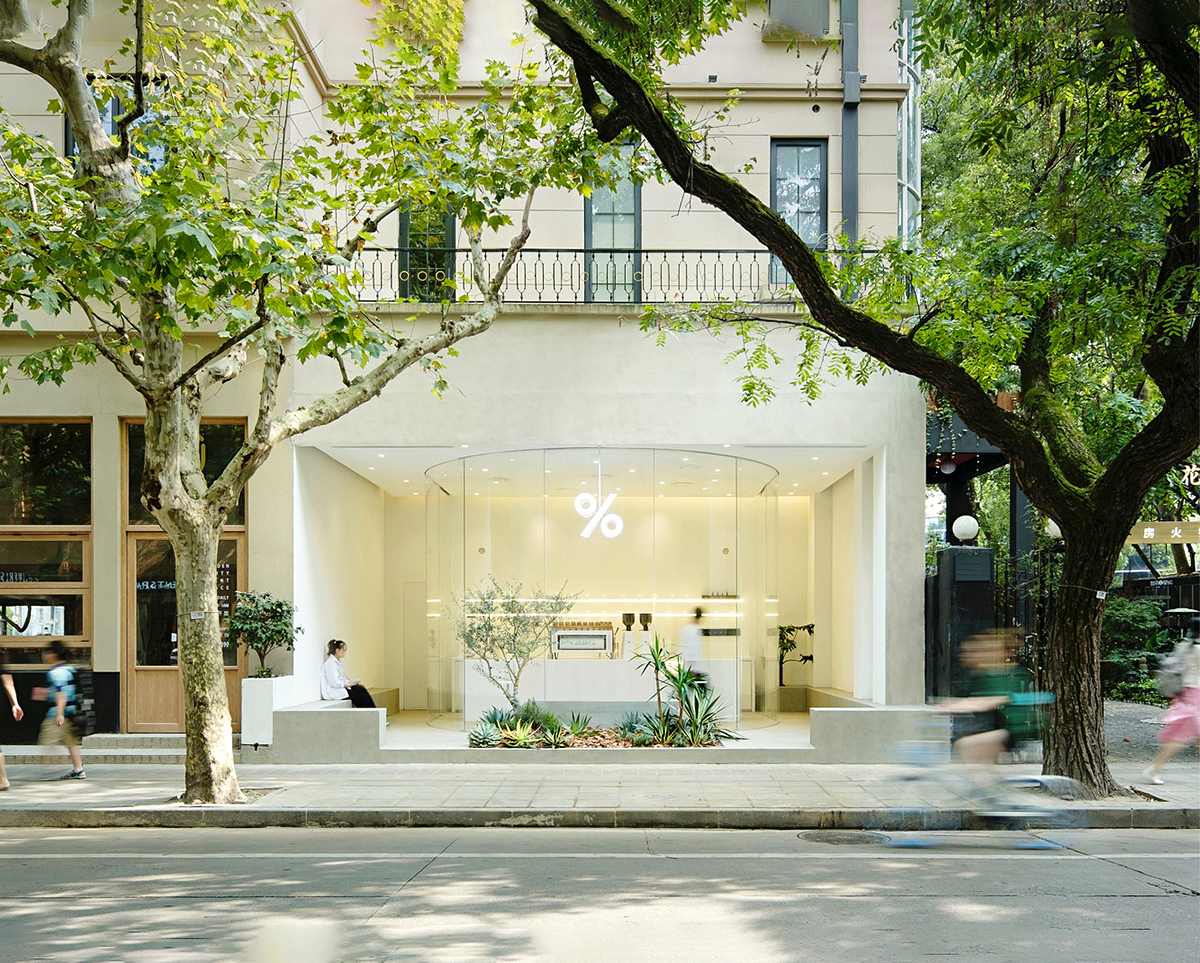 OPTING TO STAY IN THE NANJING EAST ROAD OR PEOPLE'S SQUARE AREA ENSURES CONVENIENT TRAVEL THROUGHOUT SHANGHAI. THESE LOCATIONS ARE NEAR SUBWAY STATIONS, GRANTING EASY ACCESS TO ATTRACTIONS LIKE THE BUND AND EAST NANJING ROAD, ENHANCING YOUR OVERALL EXPERIENCE.
RADISSON COLLECTION HYLAND SHANGHAI
A modern-style accommodation located in the heart of Nanjing Road, offering convenient and comfortable travel. It provides comprehensive services, spacious rooms, dining options, and elevator access directly to Nanjing Road.
Address: 505 East Nanjing Road, Huangpu, Shanghai
Website: www.radissonhotels.com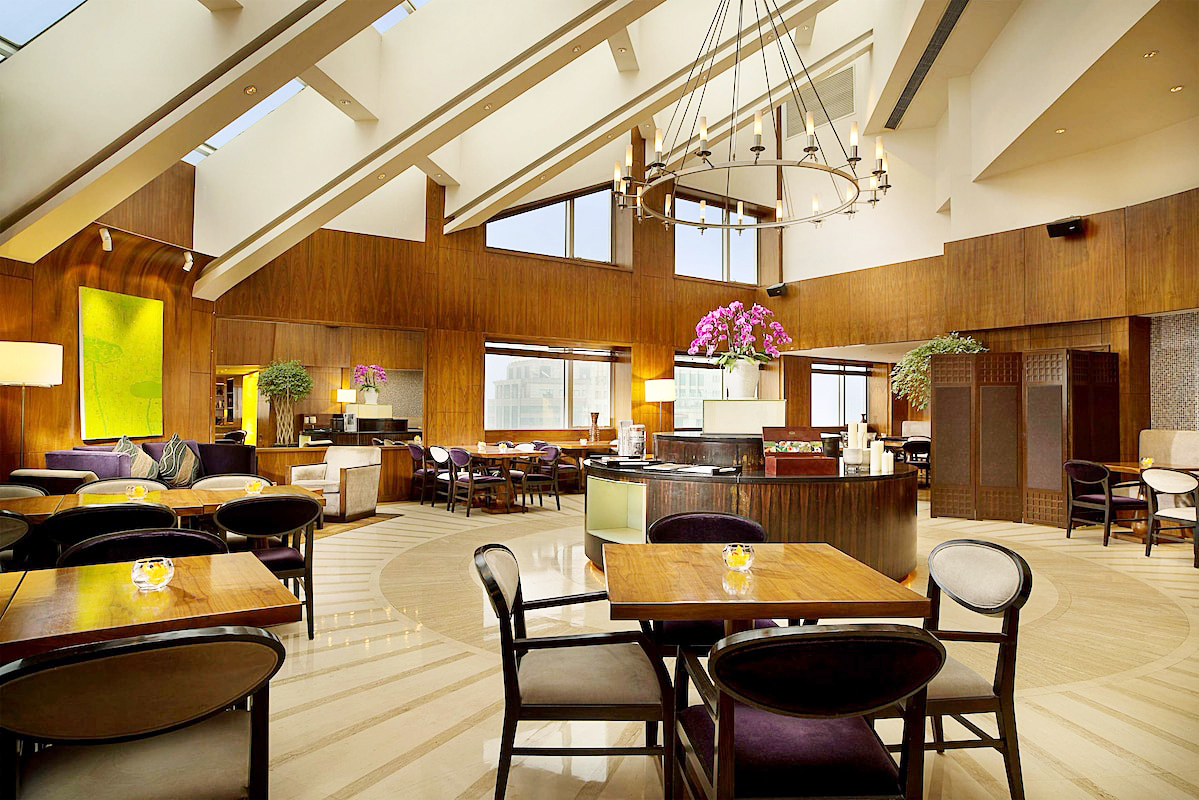 Luxurious 6-star hotel situated in a historic high-rise building in Shanghai, just a 5-minute walk from The Bund. The upper-floor rooms offer breathtaking views of The Bund, and a must-visit experience is the rooftop bar, which exudes a luxurious ambiance and is filled with vibrant, lively crowds, making it a lively hotspot not to be missed.
Address: 199 East Nanjing Road, Huangpu, Shanghai
Website: www.marriott.com/en-us/hotels/shaeb-the-shanghai-edition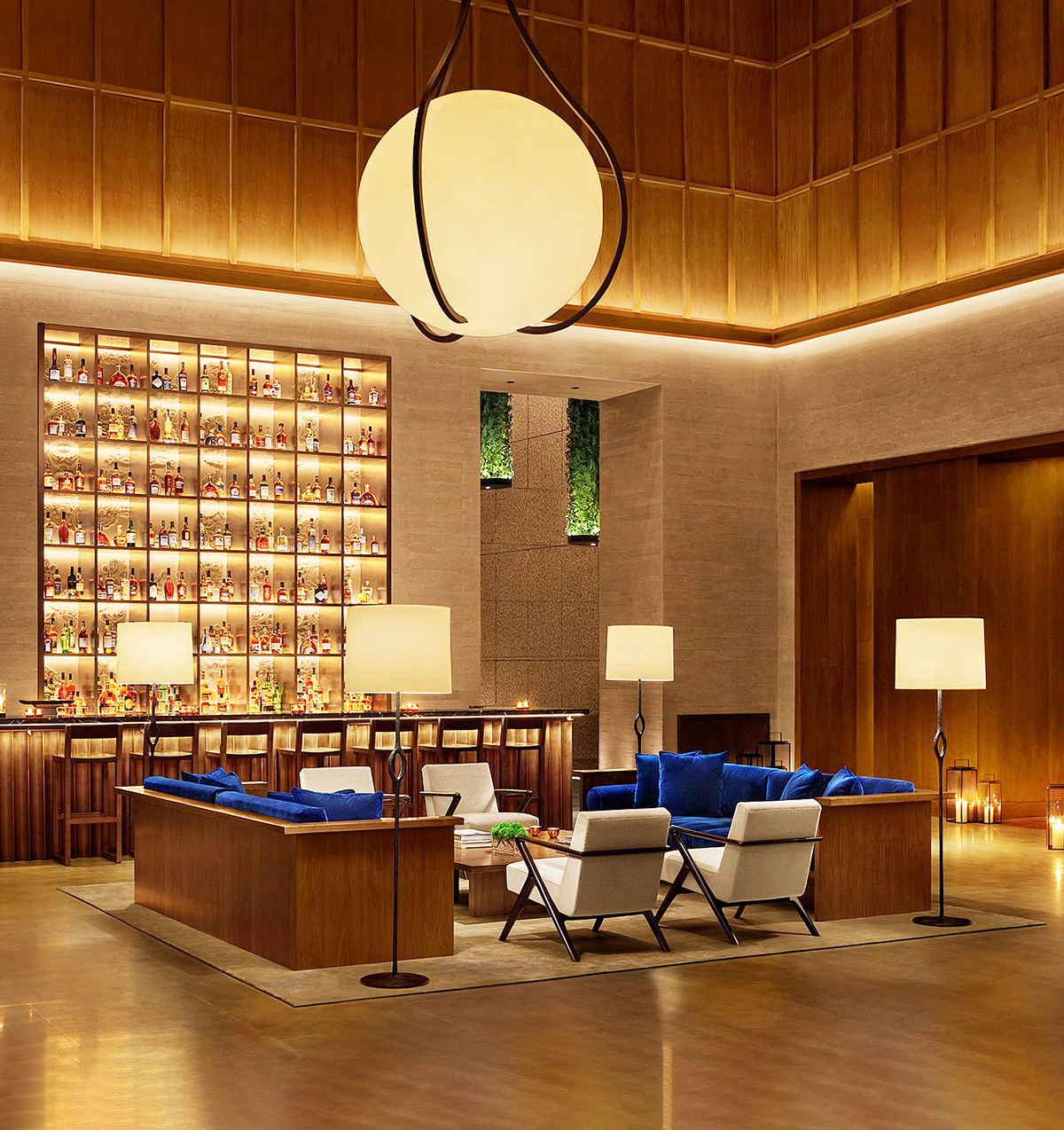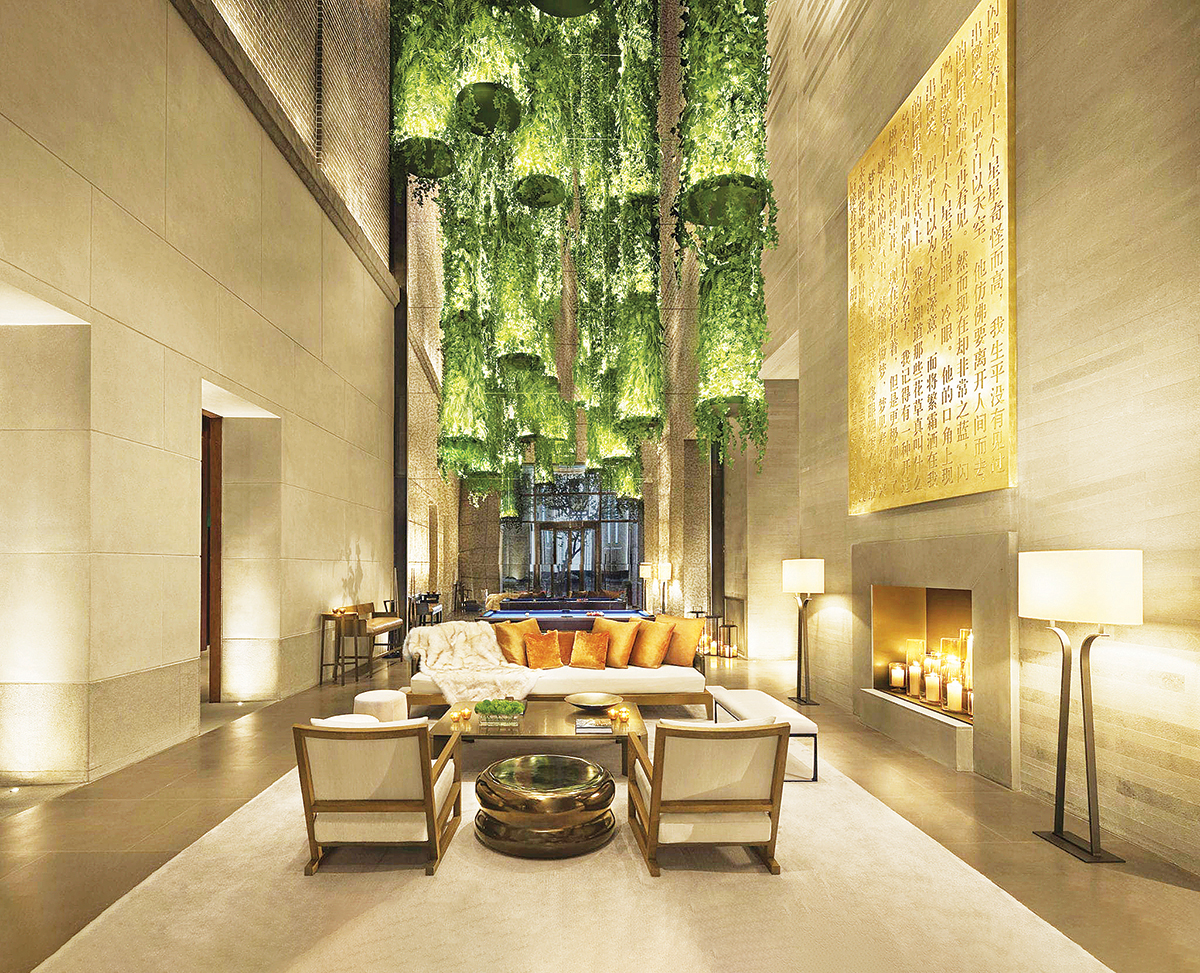 WALDORF ASTORIA SHANGHAI ON THE BUND
The ultimate destination for a luxurious accommodation experience, housed in the iconic Signature Building on The Bund. It was once the Shanghai Club, a prestigious gathering place for high society in Shanghai. Its opulence and grandeur have been impeccably preserved, making it a testament to luxury, both then and now
Address: 2 Waitan, Zhongshan Dong Yi Road, Huangpu, Shanghai
Website: www.hilton.com/en/hotels/shawawa-waldorfastoria-shanghai-on-the-bund/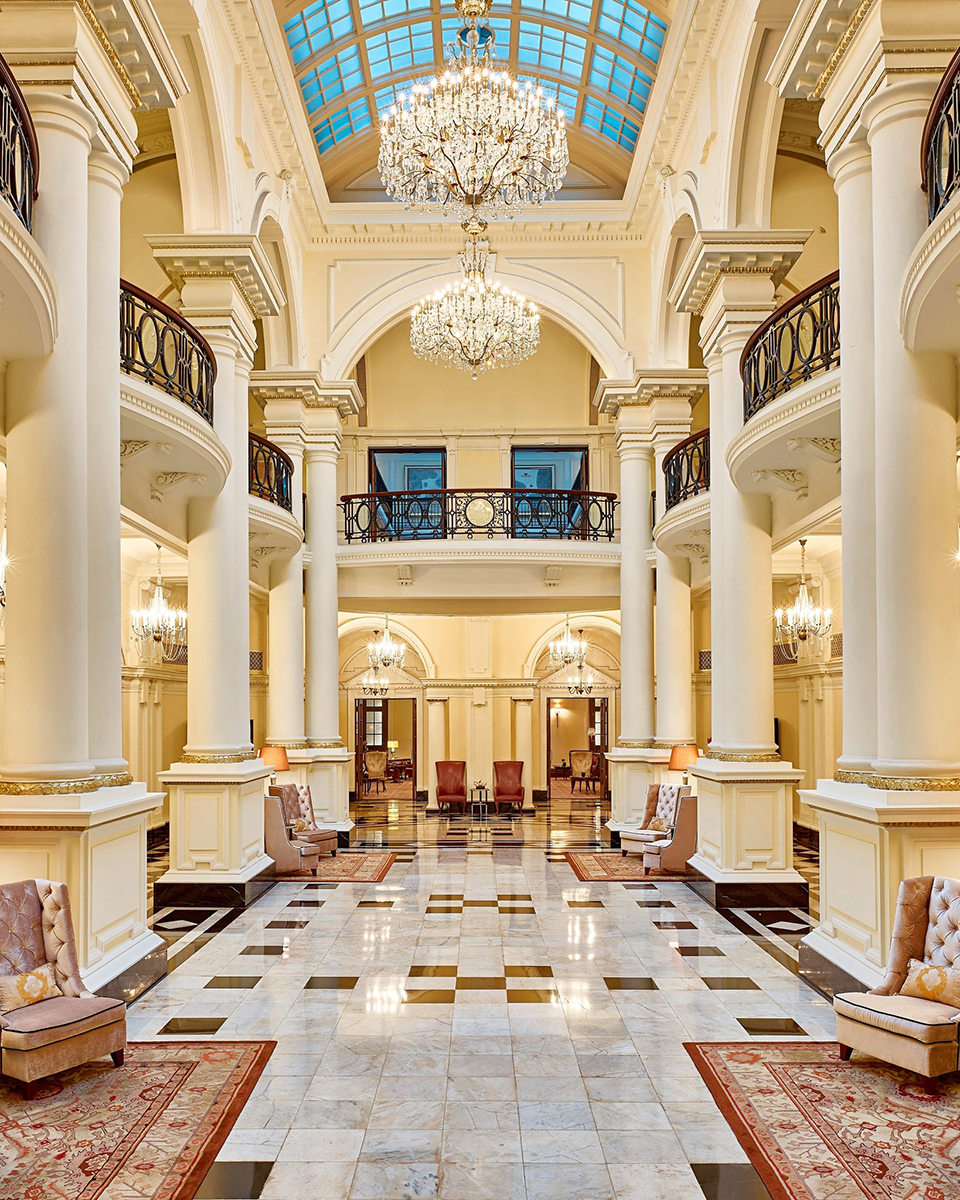 FAIRMONT PEACE HOTEL SHANGHAI
The "Godfather of Shanghai Hotels" is a legendary establishment that blends Art Deco and Gothic architectural styles. Its iconic green triangular rooftop graces the terminus of Nanjing Road alongside the Huangpu River. With roots dating back to 1929, it has a rich history, originally serving as a state-run hospital in China before becoming the famous Peace Hotel. Today, it continues to be a luxurious hotel, welcoming guests from around the world for almost a century.
Address: 20 East Nanjing Road, Huangpu, Shanghai
Website: www.fairmont.com/peace-hotel-shanghai/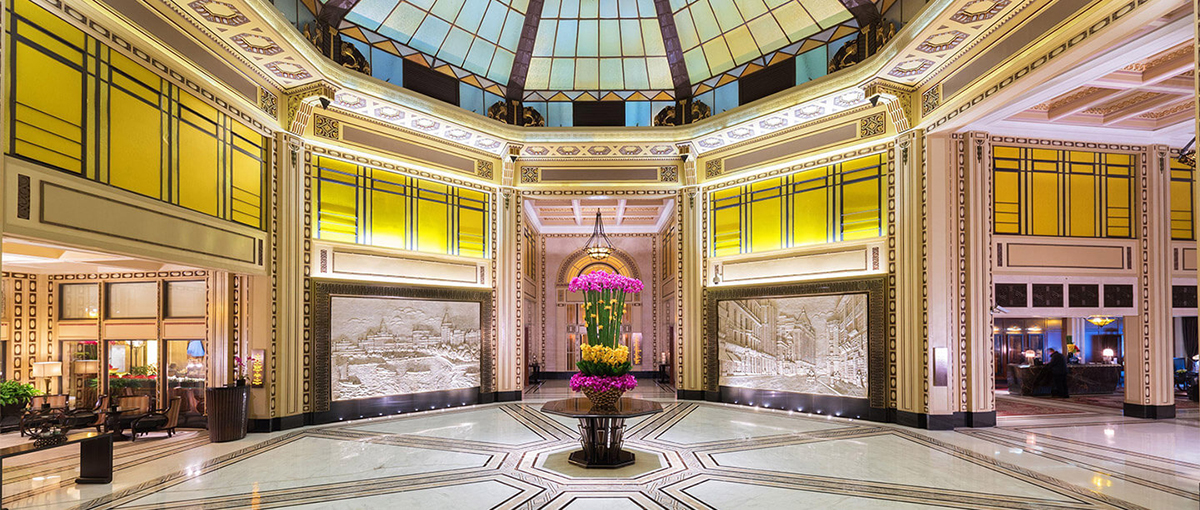 Luxurious hotel located in a newly constructed building on The Bund, offering an unparalleled accommodation experience. With premium services including a spa, an indoor pool under a glass ceiling, fine dining, a rooftop bar, and a renowned Signature Afternoon Tea, it lives up to the standards set by The Peninsula Hong Kong.
Address: 32 Zhongshan Dong Yi Road, Huangpu, Shanghai
Website: www.peninsula.com/en/shanghai/5-star-luxuryhotel-bund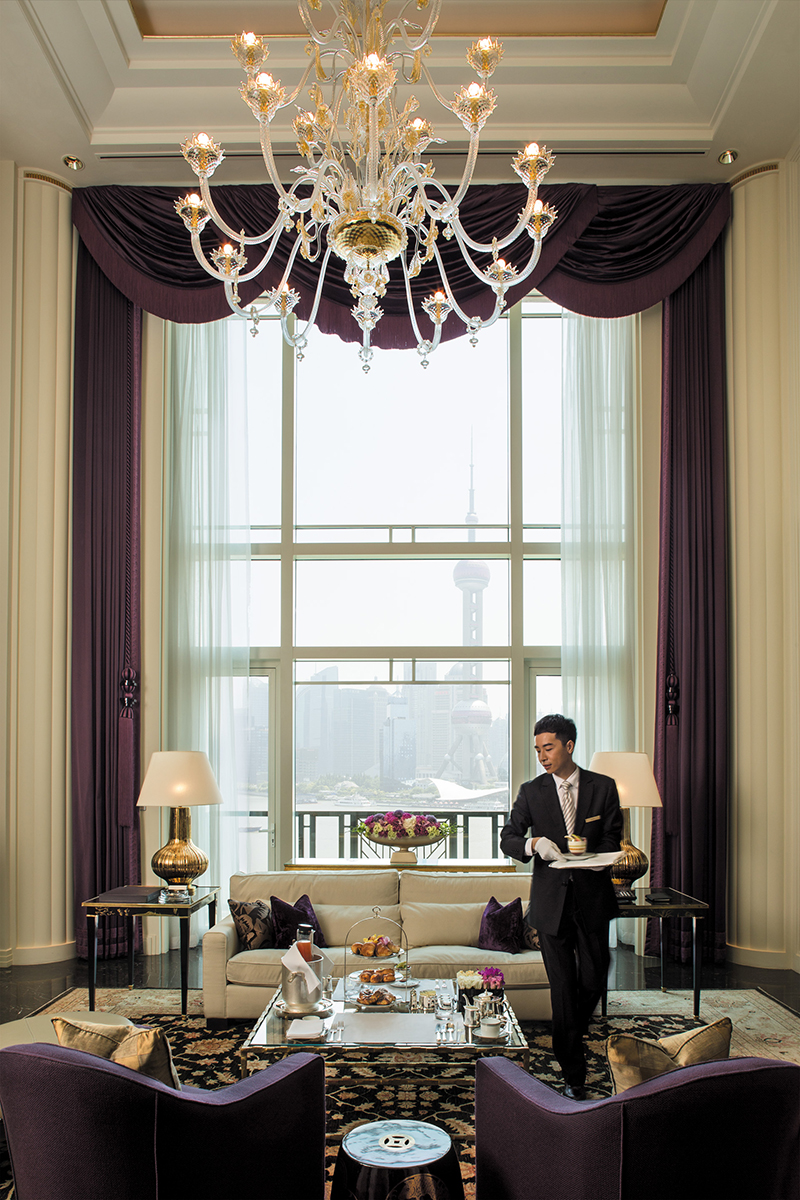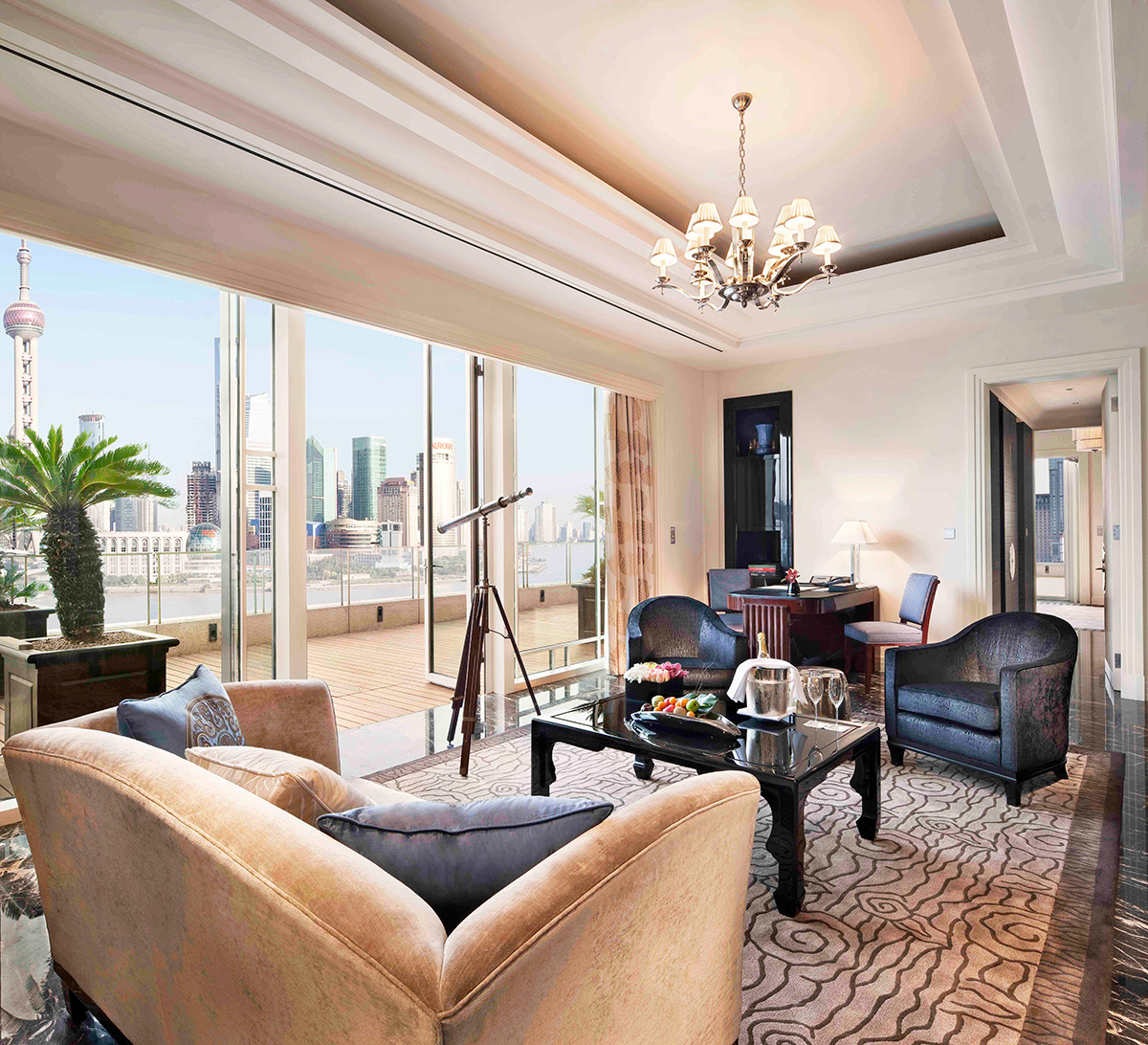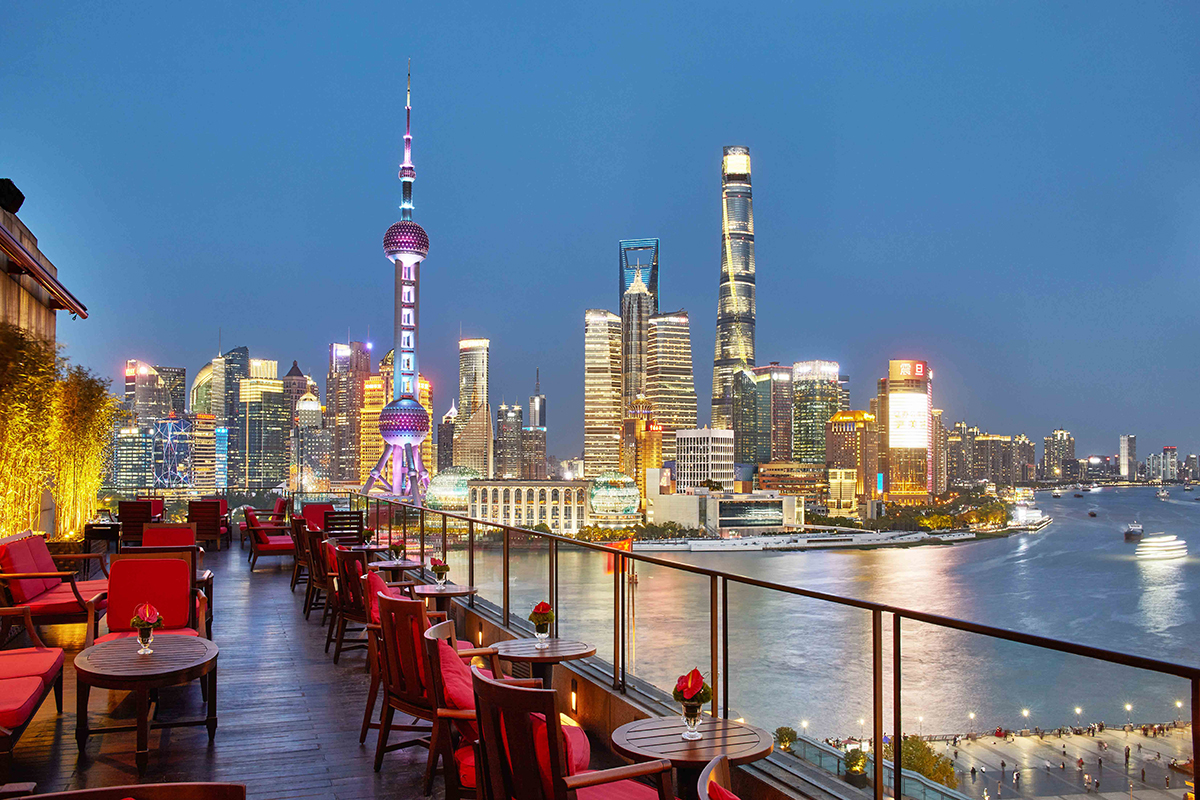 PORTMAN RITZ-CARLTON SHANGHAI
The Portman Ritz-Carlton Shanghai, centrally located, epitomizes luxury in Shanghai, China. Renowned for opulence and impeccable service, it's the top choice for discerning travelers. The rooms and suites offer exceptional comfort and stunning Shanghai skyline views, while the dining experience at its restaurants is a culinary delight. A stay here ensures an unforgettable experience in urban elegance and sophistication.
Address: 1376 Shanghai Center, West Nanjing Road, Shanghai, China
Website: www.ritzcarlton.com/en/hotels/sharz-theportman-ritz-carlton-shanghai/overview/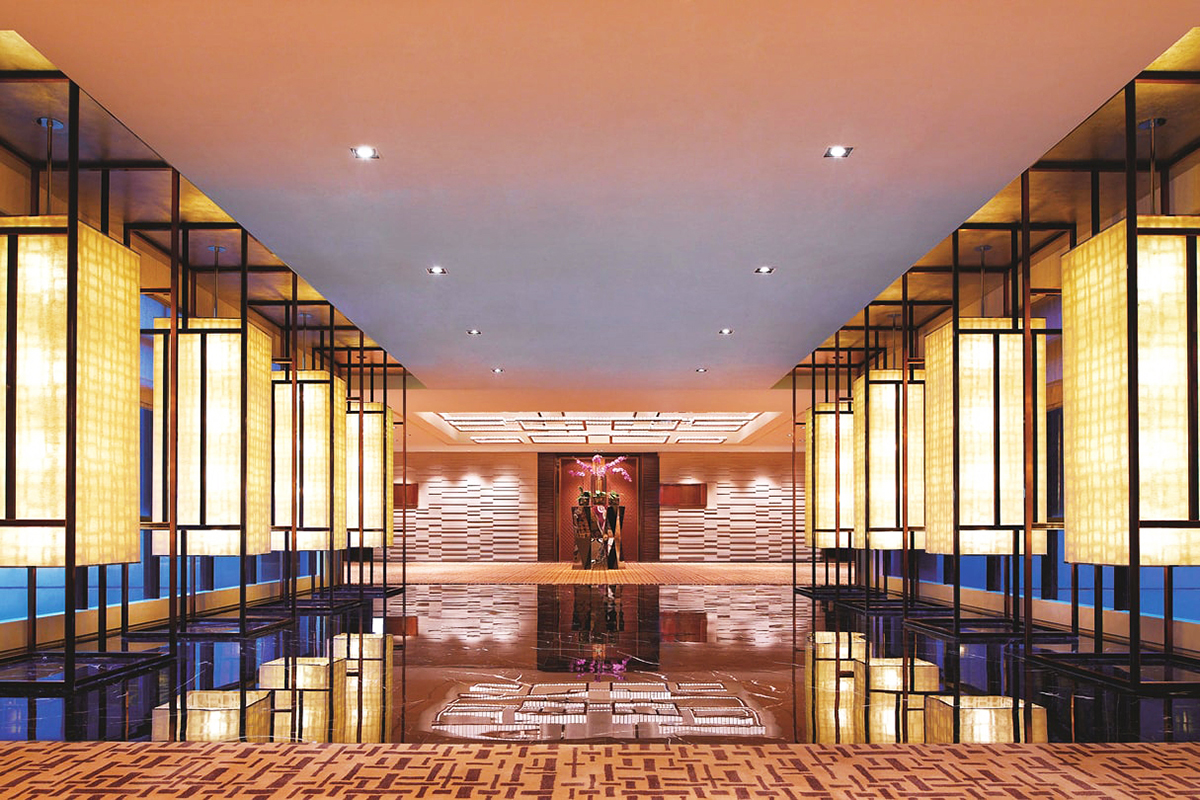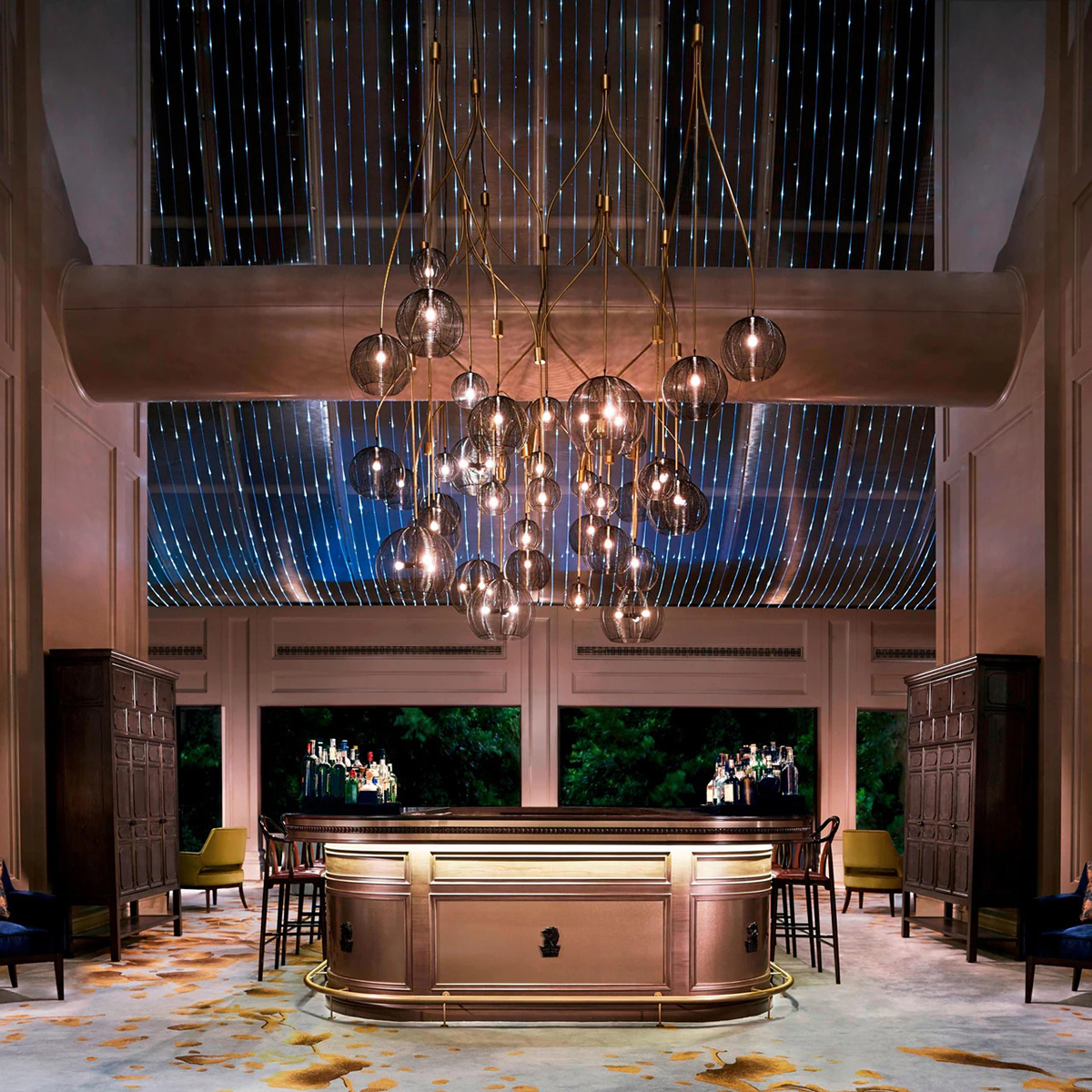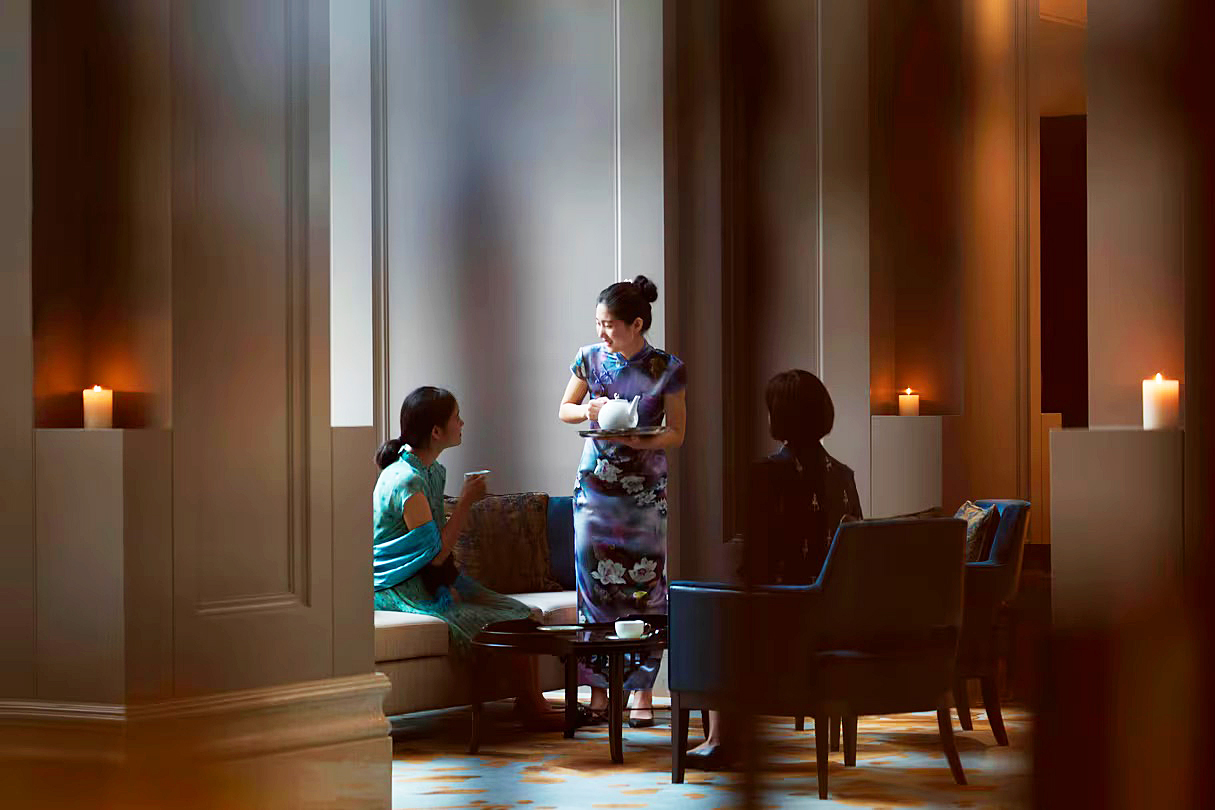 AT PORTMAN'S RESTAURANT, YOU'LL DISCOVER A CELEBRATED CULINARY GEM WHERE A FLAWLESS FINE DINING EXPERIENCE SEAMLESSLY WEAVES TOGETHER INTERNATIONAL FLAVORS IN AN ELEGANT ATMOSPHERE, CREATING AN ESSENTIAL DESTINATION FOR THOSE SEEKING AN UNFORGETTABLE GASTRONOMIC ADVENTURE.