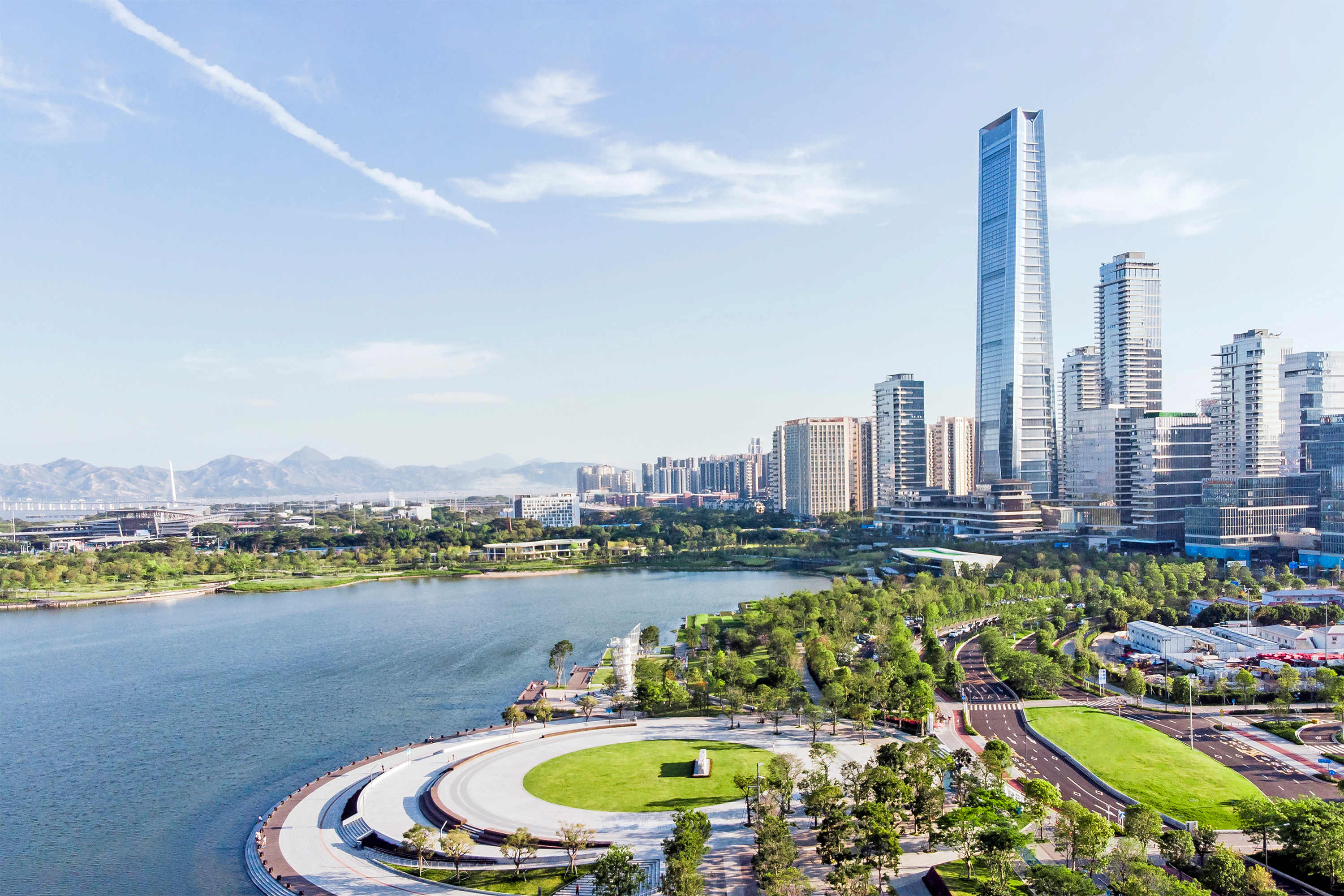 CREATIVE CITY SHENZHEN
The vibrant city where the creative inspiration and unlimited ideas of clever creation assembles and be artistically released. Shenzhen is ideally set on a land of the southern Chinese metropolis. A lot of people know the city as "The creative city in China." And it's mentioned as one of the largest treasures for IT people!
"Visit only one place, like wandering around the world." It's the concept of Window of the world where 130 replicas of world major sights and famous landmarks gathers here. Let's discover the 8 divisions of areas: World Square, Area of Asia, Area of Oceanic, Area of Europe, Area of Africa, Area of America, World Sculpture Park and International Street, which things in each area are resized in two-third according to its own original.
If your dream is wandering around the world, so get here, one day around the world – it's possible!
Address: No.9037 Shennan Road, Nanshan, Window of the World, Shenzhen, China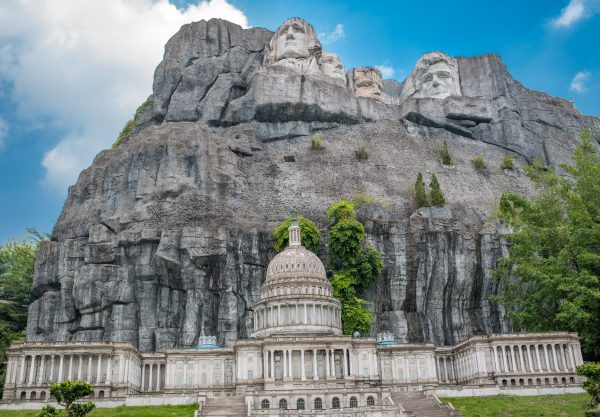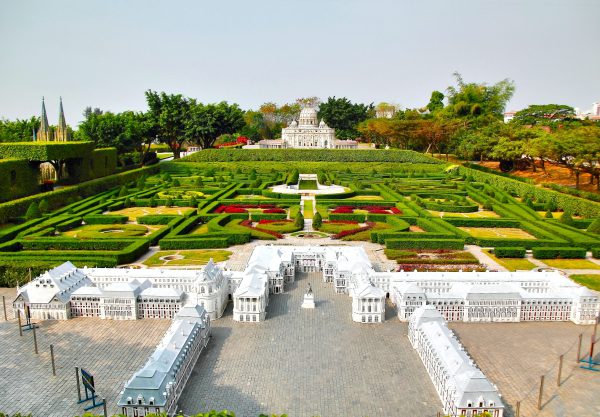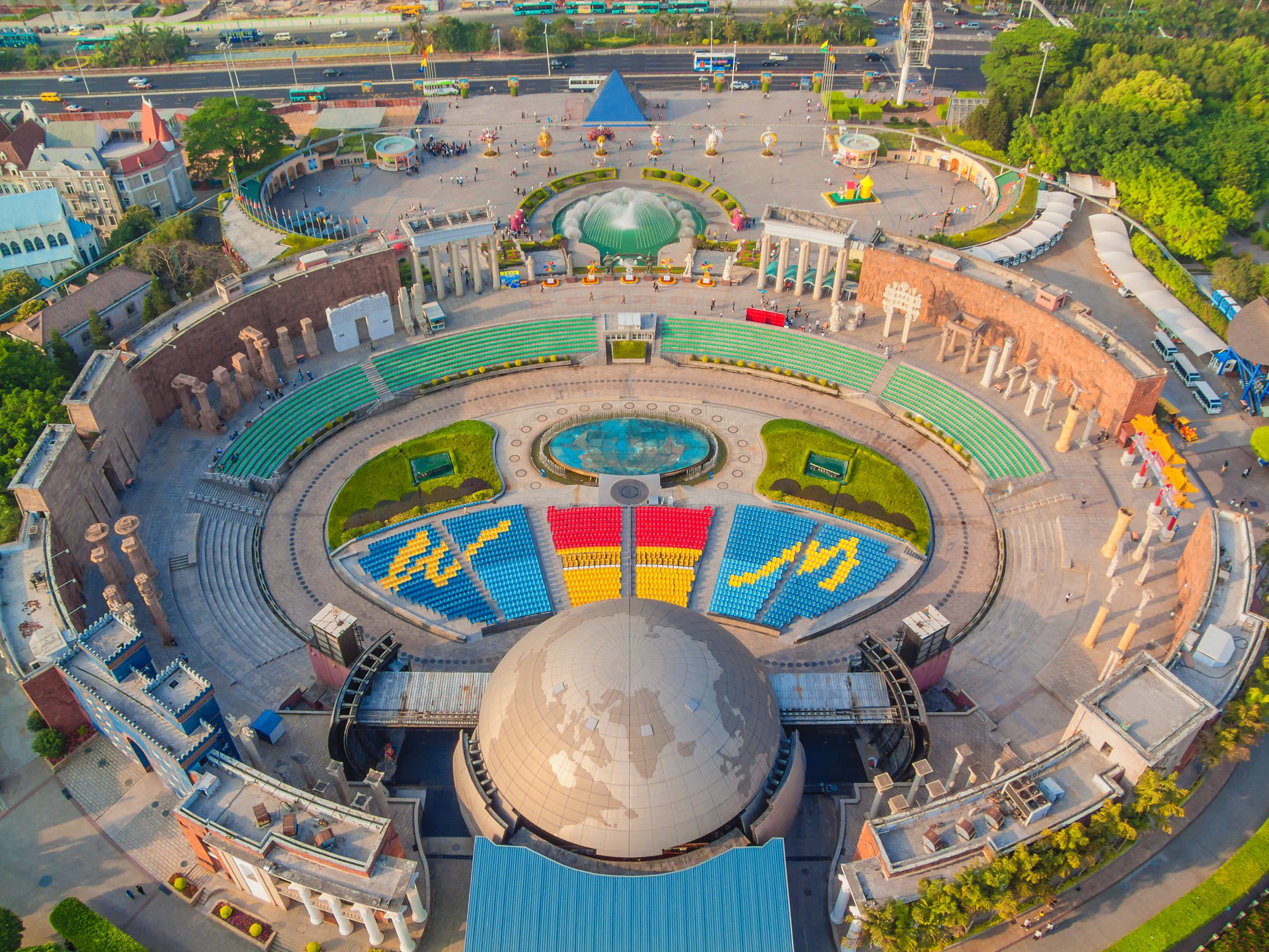 Let's get a full exploration at its beauty of a brand-new park! Officially named "Talent Day of Shenzhen." the splendid idea about bringing their best aspects of an elegant scenery through a genuine nature and a scene around the blue sea and bay into the heart of city, creating the splendid masterpiece of nature to this park. There is a lot of must-camera scenes, which the photographer needs to deal with! There is a 2.7 kilometer running way in the park, a leisurely jog is quite good to do it! Come to stop by and check out, now publicly open!
Address: Futian Qu, Shenzhen, China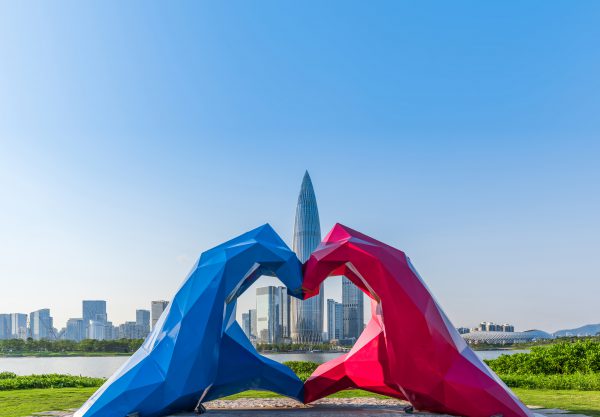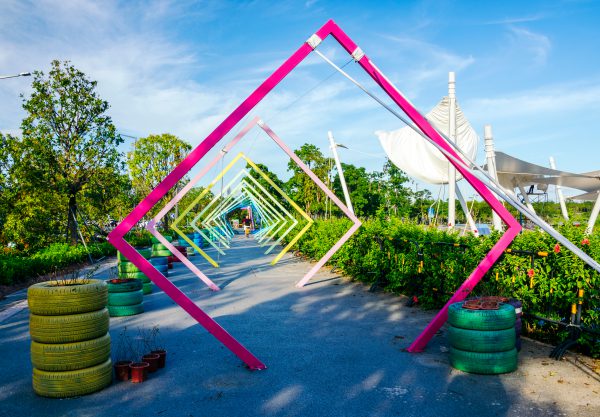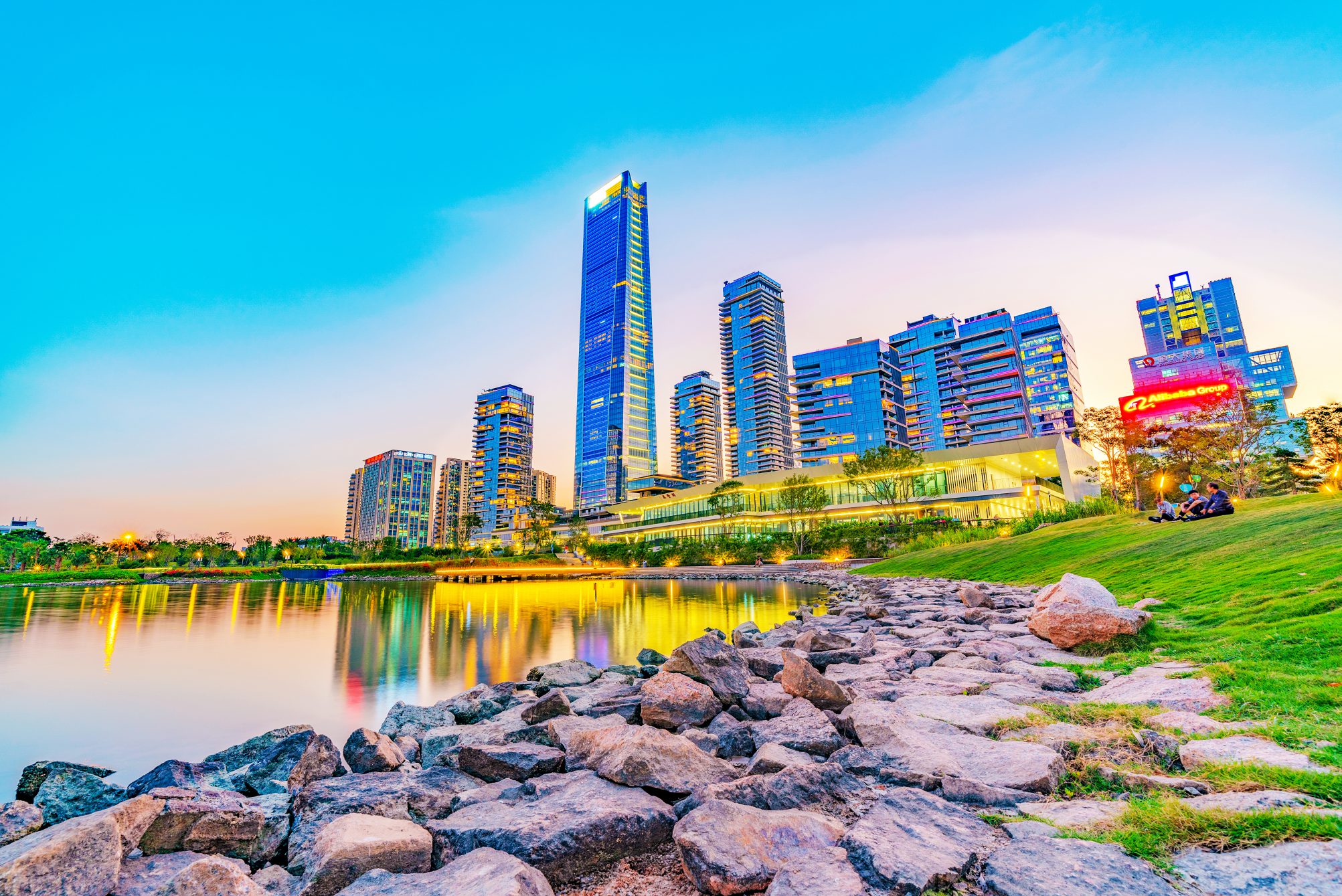 MUSEUM OF CONTEMPORARY ART AND PLANNING
The best one of marvelous masterpiece, shortly called "Mocape," in Shenzhen, a vast curved-rounded shape of building featuring a silver mirror exterior, making a sharply presenting architecture. Mocape is a part of Shenzhen's attraction, with the elegant and high-unique architecture, it was designed to be straight and smooth curvature, twisting to create a futuristic thing, advanced to the design of future. It also hosts the contemporary creative art and design exhibition area. Mocape is major public cultural landmark, with the ideal combination of grand state of creative art and technological factors, performing to be admired in the world.
Address: 184 Fuzhong Rd, Futian District, Shenzhen, China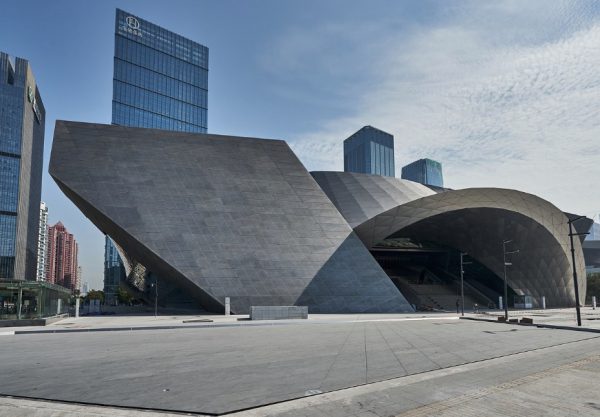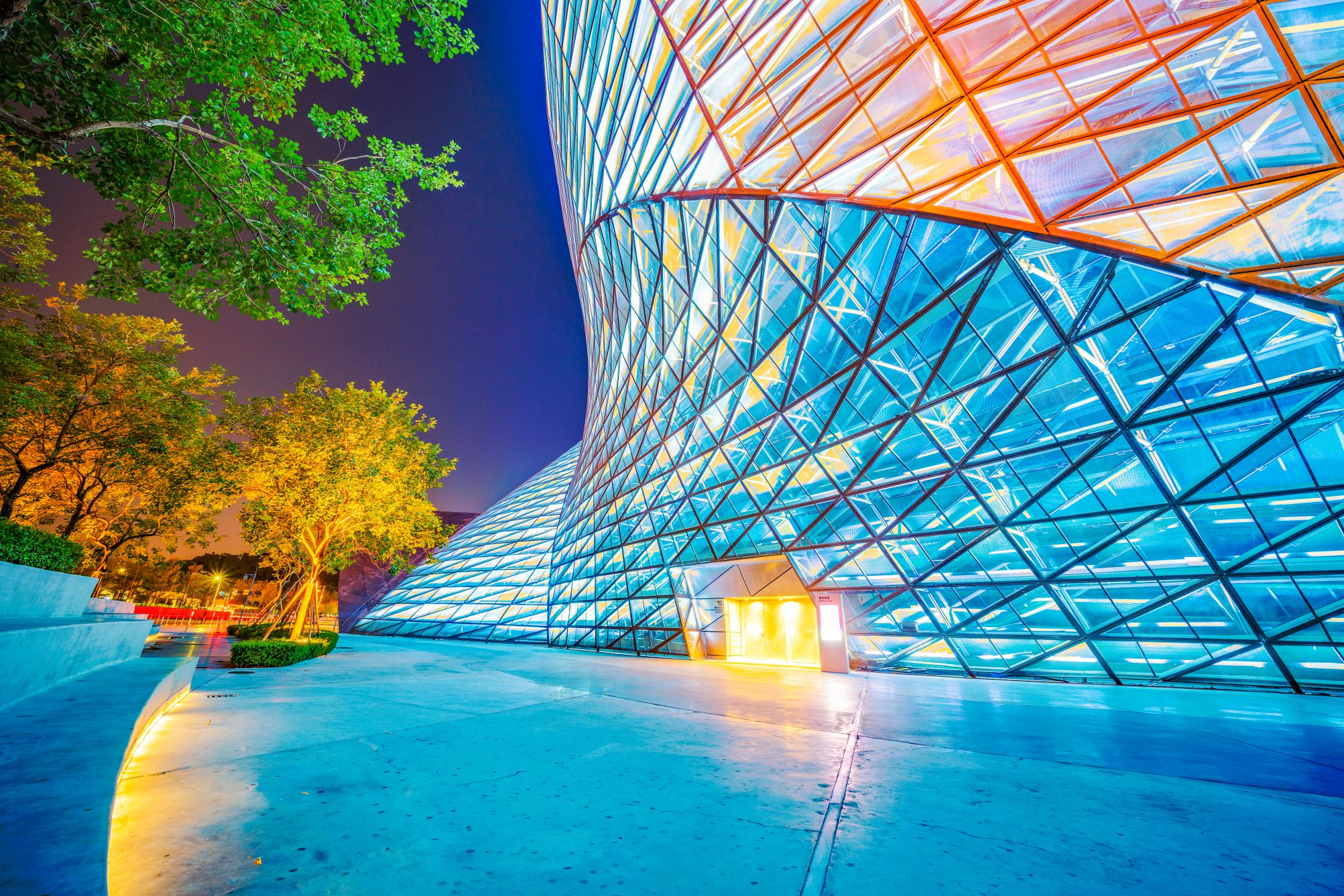 Time to date back to the contemporary Veniceinspired, where the ambiance of Italian spreading out. The luxury restaurant in the list of Sky High Destinations. Enjoy an amazing taste of Italian menu among the natural light setting, floor to ceiling windows, face-shaped chairs with a tone in regal gold, sleek modern black tables and elegant chandeliers that illuminate the atmosphere to be more splendid, and give off a cozy feel for dinner. Let the authentic Italian pizza enjoy you at most. The kitchen is open-kitchen, which you can watch a cooking show from the expert chef preparing your favorite Italian dish. For even more wonderful experience, the restaurant offers a private room for dinner with the comfortable 18 guest's seats. Your meal would be more perfect if sip some finest wine while having delicious food, you will feel like being Italian!
Address: No. 5016 Shennan Road East, Luohu District, Shenzhen, China
Tel: +66 755 8308 8888
Opening Hours: Lunch 11:30 AM – 02:30 PM, Dinner 06:00 PM – 10:00 PM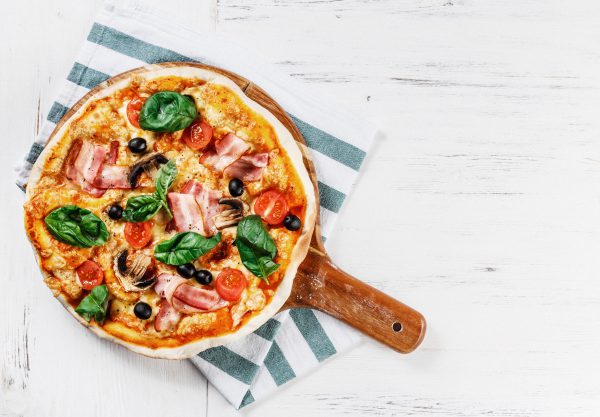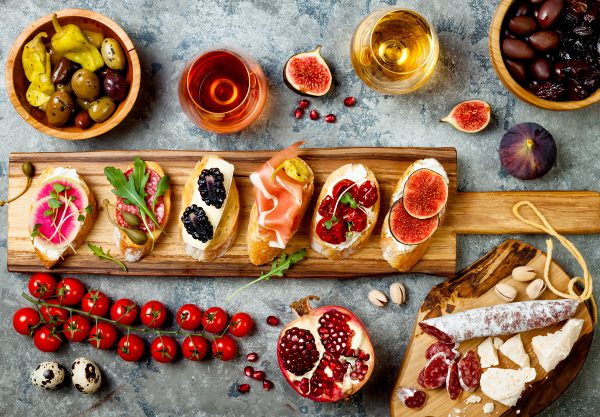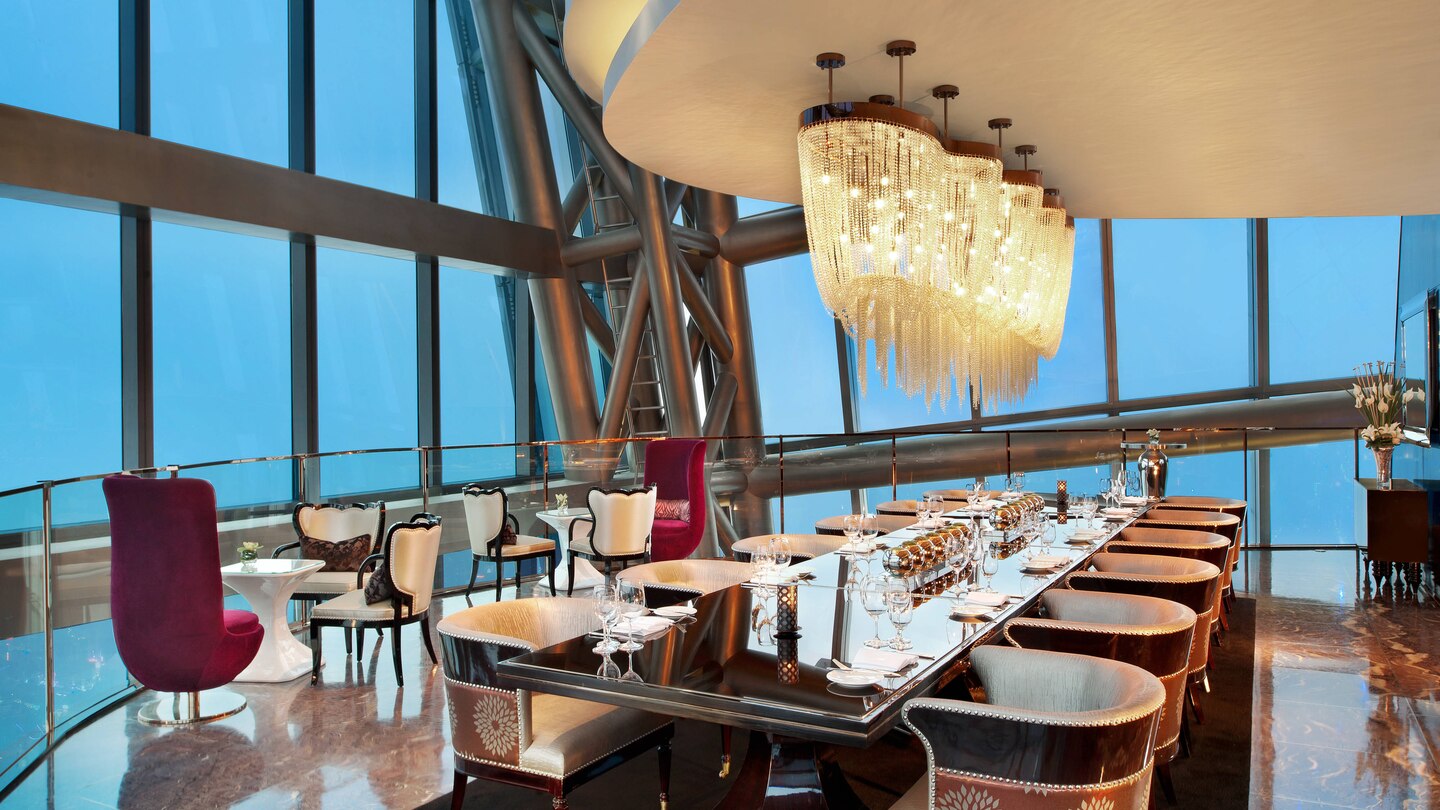 A deliciousness is highlighted on a line of authentic Cantonese cuisine. Pleased in the stylish atmosphere and double up that happiness with a flavor of signature menu: double-boiled chicken soup with wild mush room and crispy pork with Chinese rose wine, making by those ingredients in local and regional specialties. 8 lavish private dining rooms is available with a high personalized service provision. And it's also a perfect spot for a romantic dinner! Large cloth napkins and lovely table setting in the refined tone. There is a secret of the deliciousness which Chef Jimmy, Shang Palace Chef, reveals that the heart of home cook is the important key because it's an easy way access to the heart of people at most. Daily Dim Sum is something that highly recommend to not miss, each menu is changed every day. Absolutely, it will make you feel appreciated!
Address: East Side, Railway Station, 1002 Jianshe Road, Shenzhen, China
Tel: +66 8396 1383
Opening Hours: Lunch 11am – 3pm, Dinner 5.30pm – 10.30pm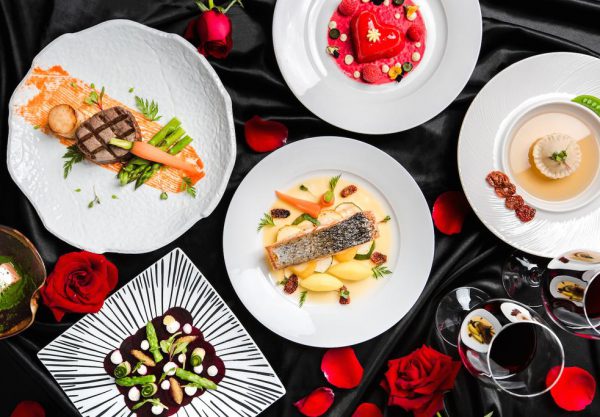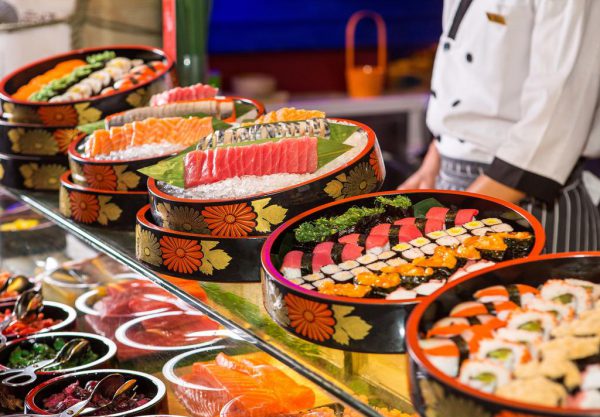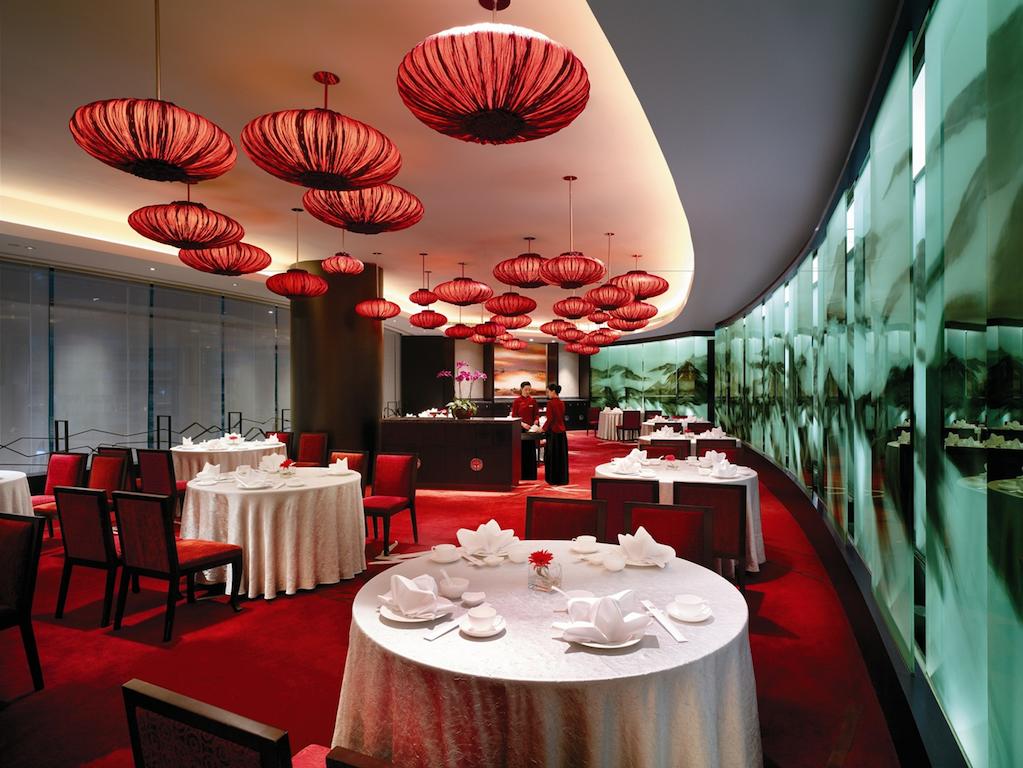 Let's explore an incredible experience of luxury stays in Shenzhen. Amazing accommodation will give you an unforgettable experience!
The hotel that gives off a reminiscent of Classic European amid the vibrant metropolis as Shenzhen. Let's get along with a dip in luxury universe and discover a legend retells at The Langham Shenzhen. Awake your sense of with a friendly and tranquil environment, and feel delighted with delight rooms in a total of 352 room with spacious area provisions and flooded with natural light, every room will give you the most comfortable moment as much as your pleasure. Recommend your wonderful stay with Executive suite, the room provides a classically lavish detail in soothing shade of cream wall perfectly blended with dark wood and plush carpeting, signature blissful bed and textured fabrics. And the room with the special offering, the aspect to overlook the serenity of Shenzhen Bay and picturesque bustling city skyline, surely that this feel can be called "a heaven of relaxation."
Address: 7888 Shennan Boulevard, Futian District, Shenzhen 518040, China
Tel: +66 8828 9888
E-mail: tlszx.info@langhamhotels.com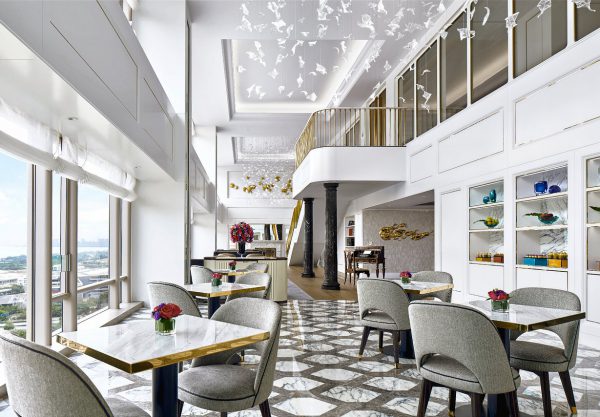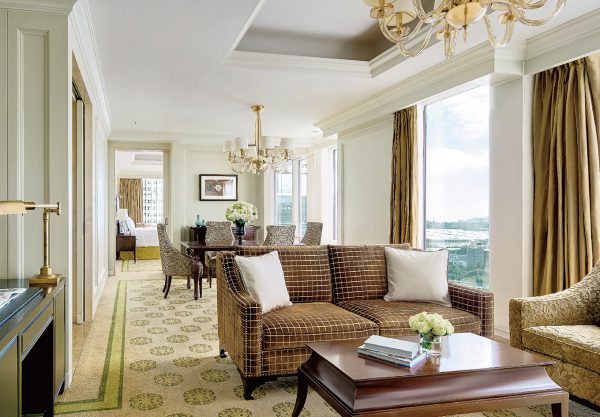 Anytime pleasure all day and night long on the sky-high destination. New luxury definition of opulence with world-class luxurious 290 rooms and suites. Those captivating space in the room and sweeping city view overlook from floor-to-ceiling windows – such a romantic vision. High tech control in the room offerings to provide the most convenient as much as you want to be. Brightly natural vibrant light will give a cozy feel for you to take some naps. Moreover, The St.Regis Shenzhen offers a door to a relaxed spa, you'll be treated by the professional therapists with the unique treatment that will take you to young again. Have an impeccable cuisine at the elegant 5 dining rooms, each restaurant will serve you at most satisfaction. All staff member is very proud and looking forward to make your stay comfortable! Let's surpass every expectation of the stay at The St. Regis Shenzhen, a blissful live in luxury!
Address: No. 5016 Shennan Road East, Luohu District, Shenzhen, China
Tel: +66 755 8308 8888
E-mail: stregis.shenzhen@stregis.com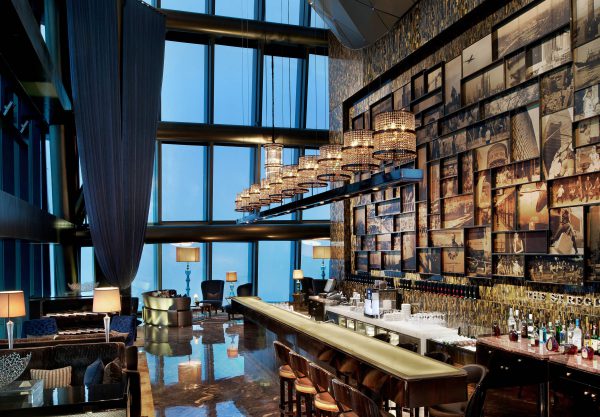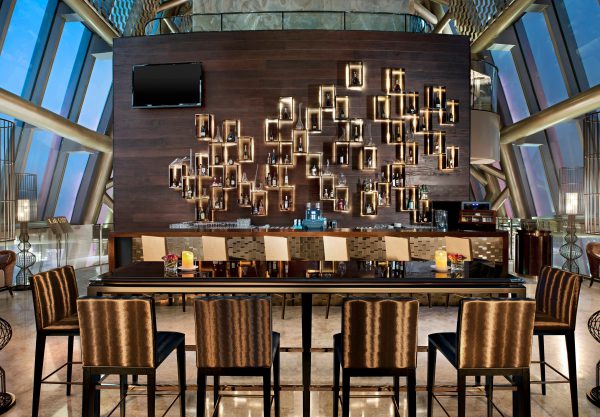 SHENZHEN MARRIOTT HOTEL NANSHAN
Pleasure of a magical live is a real touch. Shenzhen Marriott Hotel Nanshan has already brought all that on the land of human beings. Let's stay in the one of its best hotel's experience. The extensive range of 340 comfortable rooms and suites featuring the captivating scenes of harbor-city views. Every room will be optional with Touch buttons to control lights, intensity, and even ambient music from the bath tub and your bed as if the magic gets spelled after just one snap. If you want to get its most perspective sight of city and sea views then the choice must be spotlight on Shenzhen Bay Suite, 160 square meters, designed in a chic, modern style with a special feature of an exclusively actual view of Shenzhen Bay. Breakfast is worth waking up for. All you've got provided, it will be appreciated all their extra touches.
Address: No. 88, Haide Yi Road, Nanshan District, Shenzhen, Guangdong, China
Tel: +66 755 8666 6666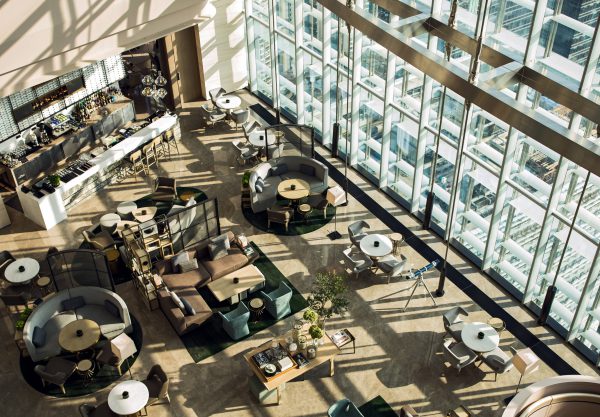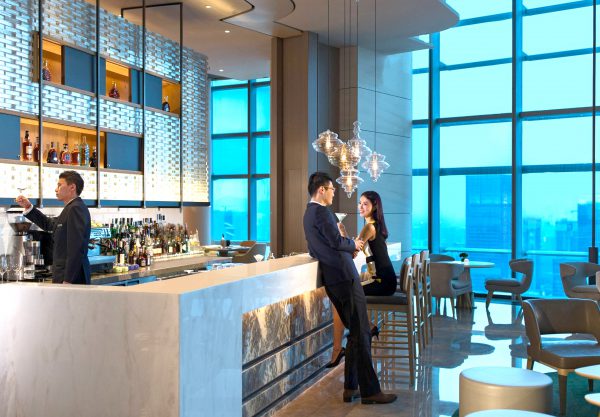 Reality blinks into the opulent events at Kempinski Hotel Shenzhen. Let's discover a live of magnificent royalty by magnificent facilities provided. Get a treat in the high personalized service that will provide every bespoke need of yours. 385 lavishly designed room and executive floors offering. Spacious area in room provided for who wants to enjoy a small party. Giant bed and pillow are amazing to give you an extra sweet dream. The hotel has the elegant aspect to provide for all guests, with the ultimate beauty of Shenzhen Bay. Lounge is an ideal meeting place, there is a classical music playing among the cozy lights, food and beverage are also provide while you're enjoying a fun chat. If you feel hungry, at Season's Restaurant, let's have a try the contemporary strong Chinese cuisine, prepare to get discovered the authentic Chinese food! All perfection of the hotel's provision will bring you to another universe of luxury.
Address: Hai De San Dao Hou Hai Bin Road Nanshan District, Shenzhen, China
Tel: +66 755 8888 8888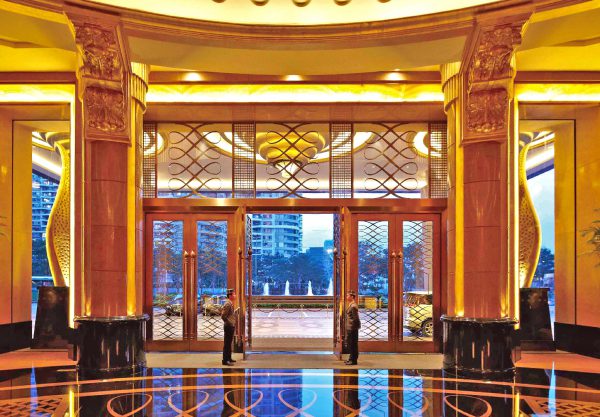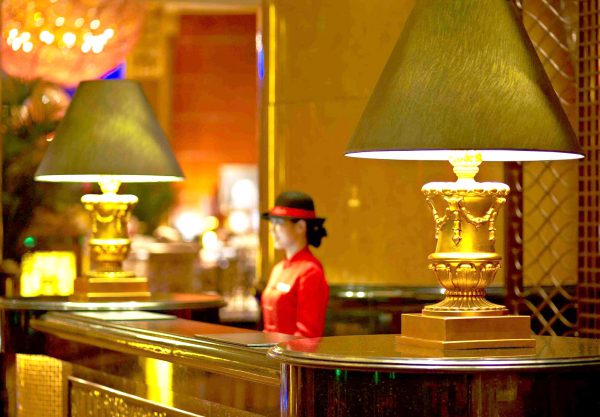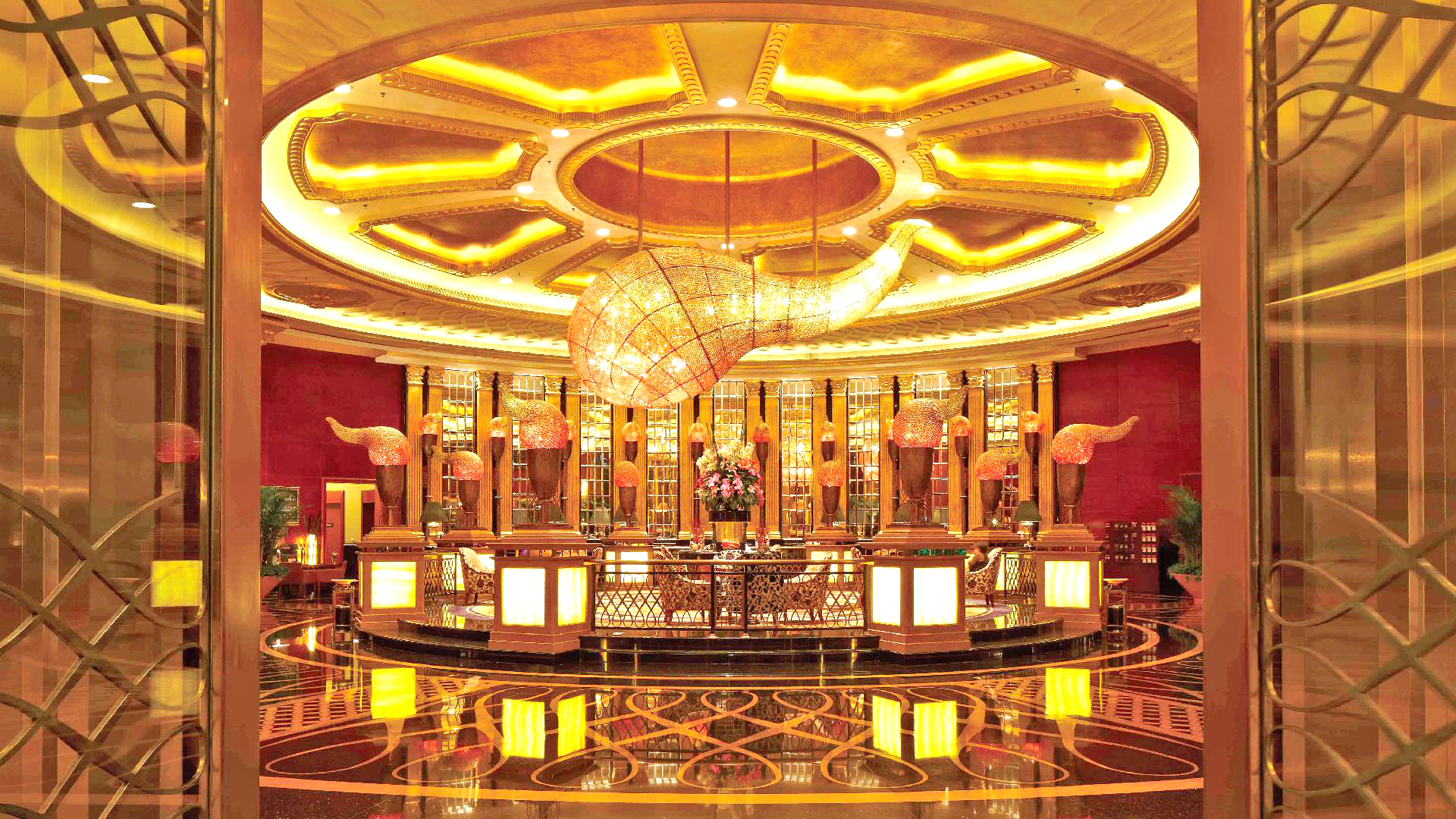 FUTIAN SHANGRI-LA SHENZHEN
Inspiration of a leisure live in the heart of the city is now generated at this 5-starred experience of lavish hotel. The hotel was perfectly set on land adjacent to several main landmarks such as Shenzhen Convention and Exhibition Center and Shenzhen COCO park. Great level steps of tastefully appointed 528 rooms and suites providing with the special offerings, a captivating view of dusky evening of Futian's beautifully lighting skyline. Individual art piece elaborately decorated on the wall and plush furniture gives off you at ease. Every corner of it, punctiliously create to indicate oriental tradition and thoughtfully fitted for those travel lover's soul hosting in you. Being welcomed warmly by an unapparelled service from hospitable staff, they're always seeking around for the most guest's comfort. According to spa and restaurant, assure that it will give you the most ultimate fun of the hotel experience. All elegant attention to detail makes you smile.
Address: 4088 Yi Tian Road, Futian District, Shenzhen, China
Tel: +66 8828 4088
E-mail: shenzhenfutian@shangri-la.com