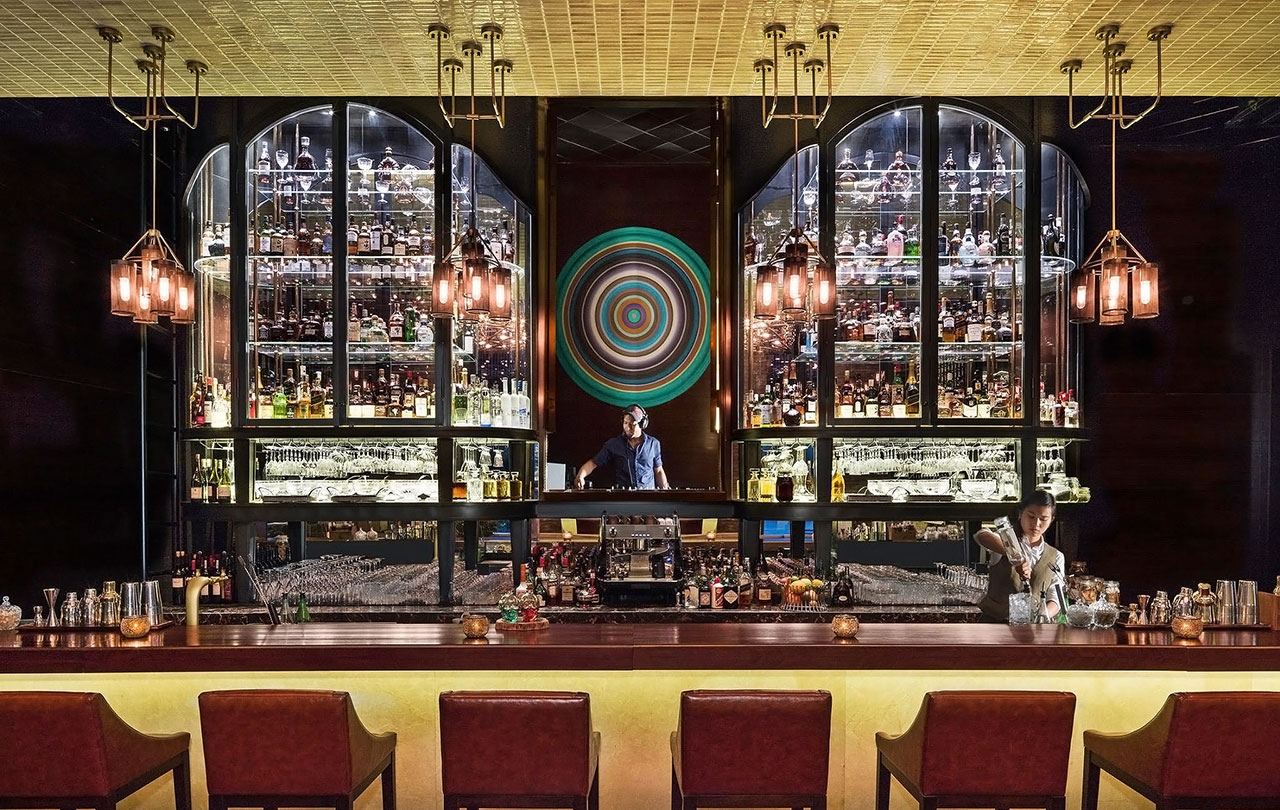 Chengdu's Top 5 Bars
Chengdu is more than a lively city to see the endangered giant pandas. The city caters to all taste and personalities with variety of music, atmosphere, drinks, and people. We are opening the door to a fun nightlife of Chengdu and giving you 5 vibrant bars that guarantee to turn the heat up all night long!
"Slip into our speakeasy-style lounge and bar for some retro glamour, fine drinks and cocktails."
Let yourself loose and enjoy the moment under the warm hazy atmosphere of Jing Bar & Lounge. Located within The Temple House, Jing Bar is a cozy indoor and outdoor lounge, featuring a wide selection of mixed drinks, beer, champagne and wine. DJs set just the right mood to keep things interesting through the evening and into the night.
Address: No. 81 Bitieshi Street, Jinjiang District, Chengdu, China
Tel: +86 28 6297 4192
Jellyfish is in the league of its own. Its distinctive design differentiates Jellyfish from other bars in China, and it is best-known for having amazing productions, awesome international and domestic DJs and an exciting party atmosphere. Jellyfish is a reference in the Sichuanese party scene since it opened its doors in November 2015, and it has become the destination from party goers around the world.
Address: 143 Kehua North Road, Chengdu, China
Tel: +86 28 8525 1789
Fancy Cuban theme and classic, yet sophisticated cocktails at an affordable price are what Revolucion Cocktail is known for. The contemporary design bar also makes each festival more exciting with wild celebrations you wouldn't want to miss. For example, the "DIA DE LOS MUERTOS" or Mexican Halloween which is full of Latin rhythms and special spooky beats to dance from dusk 'til dawn. See what they have coming at their Revolucion Cocktail facebook page.
Address: No.18, LanKwai Fong, 1/F, Block 1Shuijin Street, Jinjiang District, Chengdu,China
Tel: +86 28 8470 1980
The Beer Nest is the oldest Belgian craft beer bar in Chengdu. It boasts over 60 imported and local beers, as well as selections of spirits. There are both indoor and outdoor areas for you to enjoy excellent beers alongside regular entertaining events like beer pong, ladies night, and even men's night. The Beer Nest is highly recommended if you love to try local craft beers and have a great evening.
Address: Jinxiu Road 34 – 7, (below Zongbei International, across Poly Center Ping'an Bank), Chengdu, China
Tel: 137 3087 1837
Flair sits in Ritz-Carlton Chengdu and offers indulging hand-made sushi, Asian-themed tapas and innovative cocktails in a cutting-edge atmosphere built around a spacious outdoor patio. Check out their latest promotions like the buy one get one free Lady's Night, buy one get one free Duval-Leroy Champagne Brut, and 25% discount for all rose champagne every Thursday this year.
Address: 269 Shuncheng Avenue, Qingyang, Chengdu, China
Tel: +86 28 8359 9231