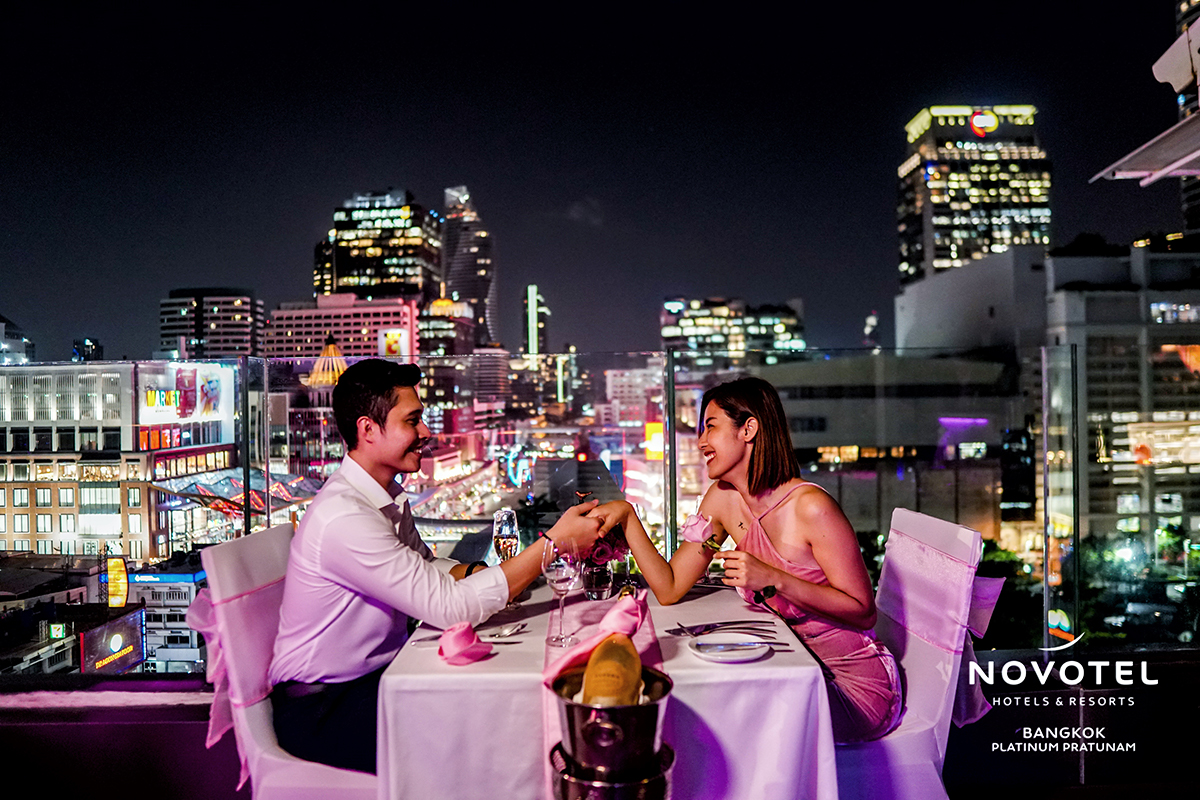 Celebrate this valentine's at Novotel Bangkok Platinum Pratunam
Celebrate this valentine's at Novotel Bangkok Platinum Pratunam
Novotel Bangkok Platinum Pratunam offers a spectacular evening for those who want to celebrate love and romance on this Valentine's Day. Guests can impress their sweethearts with a selection of 2 dining experiences especially created for this sweet occasion.
For couples who want to celebrate romance in the great outdoors area, Novotel Bangkok Platinum Pratunam presents "L'Amour En Rose" at View Rooftop Bar Bangkok allowing all couples to indulge in a romantic sunset and candlelight. For culinary, our chefs have specially crafted a unique set menu with the Valentine's Day touch, offering international flavours, serving the following four-course mix Asian and European dinner.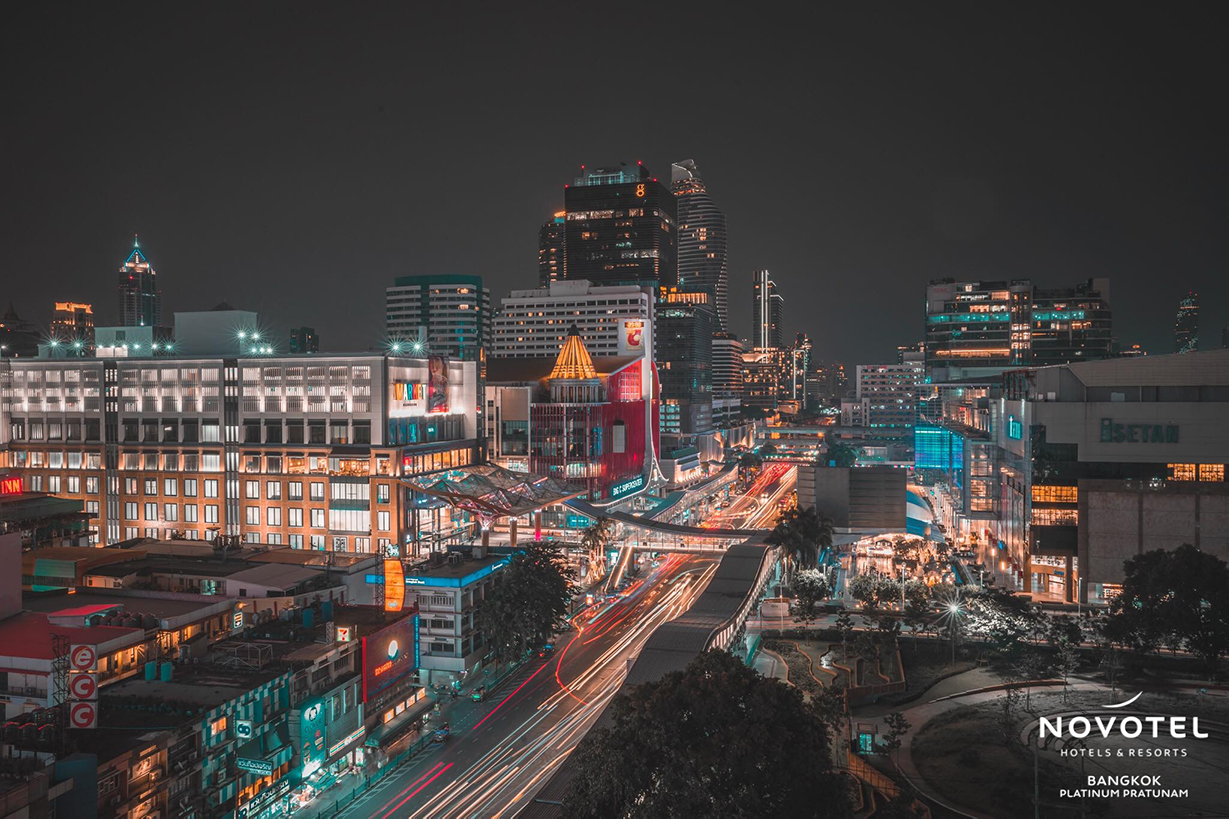 Start the night with lobster avocado salad with cocktail dressing or salmon tartar with Thai-style dressing. Before moving to the heavy dish, our chefs prepare a prawn bisque or pan-fried foie gras with mango & apple, chutney, rosella reduction. For the main course, you may choose from seared butterfish with Tom Kha foam or grilled Angus beef tenderloin with truffle sauce. To end the night on a sweet note, guests can indulge in an assorted pink mignardise which comprises strawberry panna cotta, strawberry macaron and berry mousse heart chocolate.
To fulfil the romantic dining experience, couples will receive a bottle of sparkling wine or red wine or a freeflow mocktail and a rose for giveaway. A sweet beautiful photo corner is available only at View Rooftop Bar Bangkok to let guests capture their Valentine's Day memories.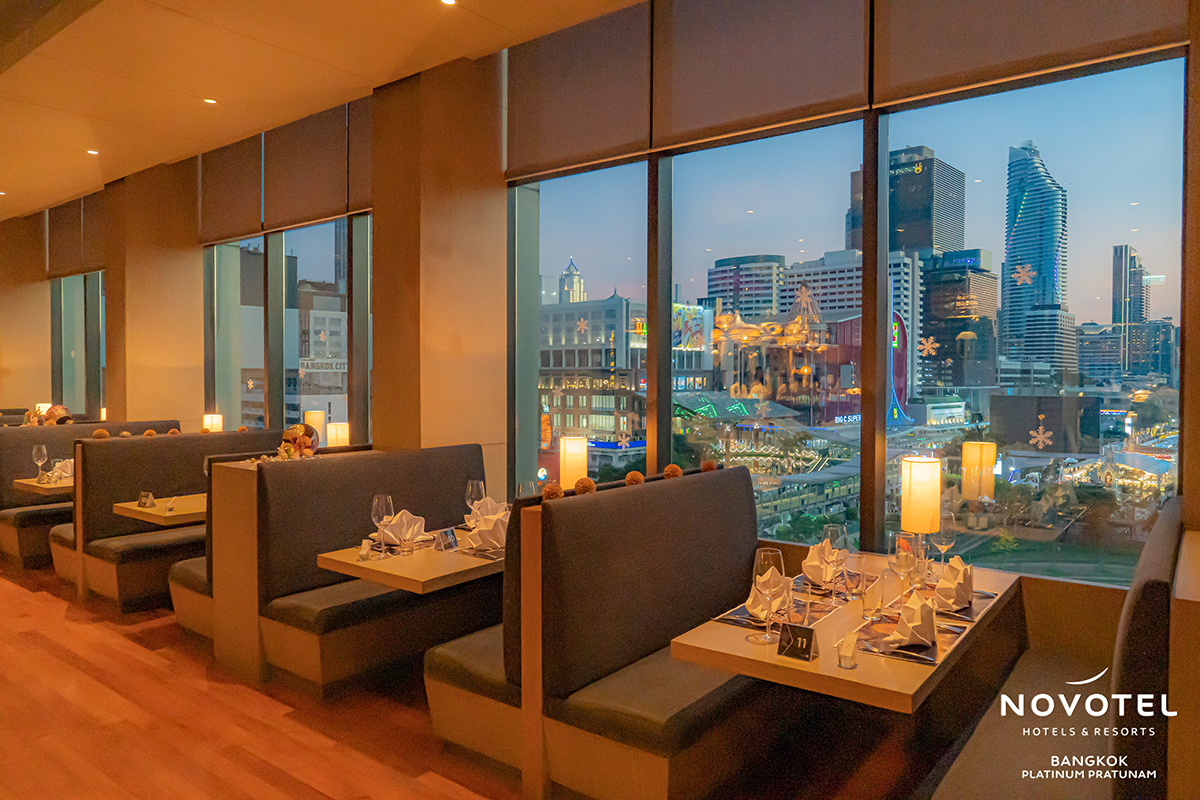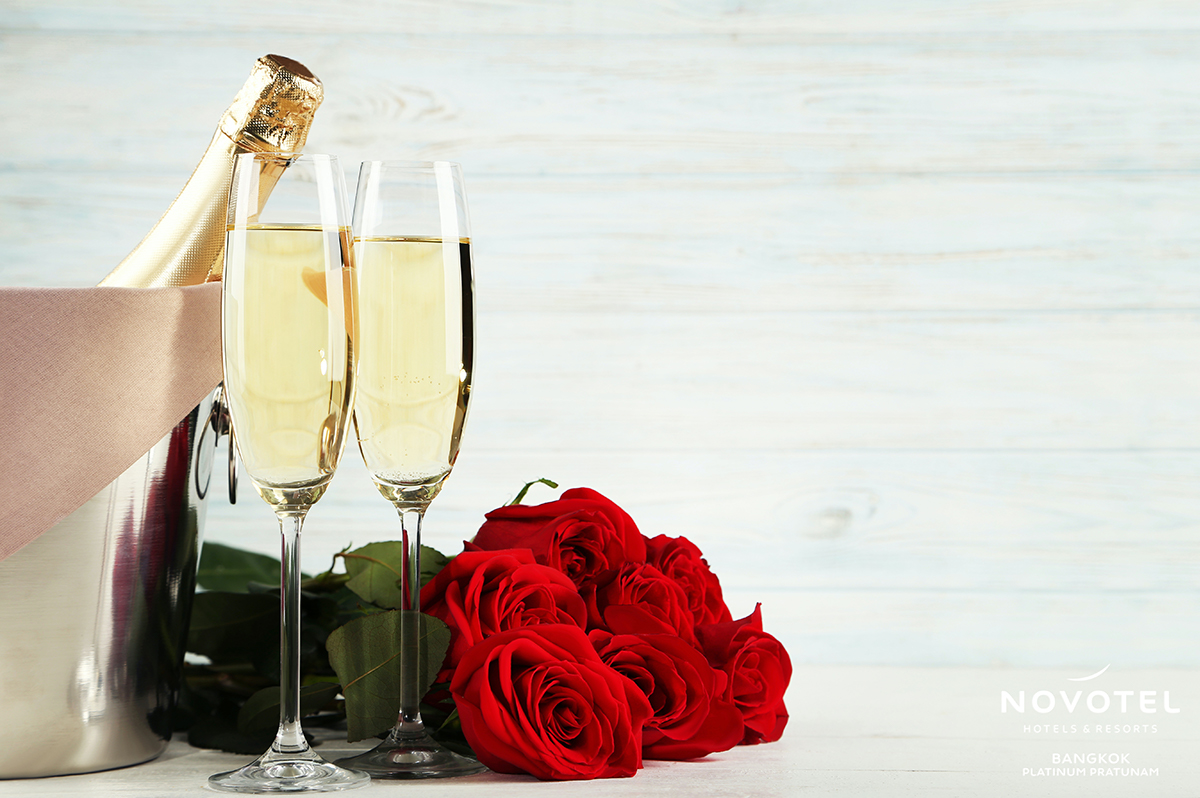 This exquisite set menu is available on 14 February 2020 from 6 pm until 1 am, at only THB 3,990 net per couple includes a complementary bottle of sparkling wine or red wine or a free-flow mocktail.

And on this special day, The SQUARE restaurant will partake in the festivity with a romantic Valentine's buffet dinner. Couples who love to savour a variety of food may take their sweethearts to enjoy sumptuous international premium buffet and seafood featuring a tempting choice of international cuisines to suit all palates.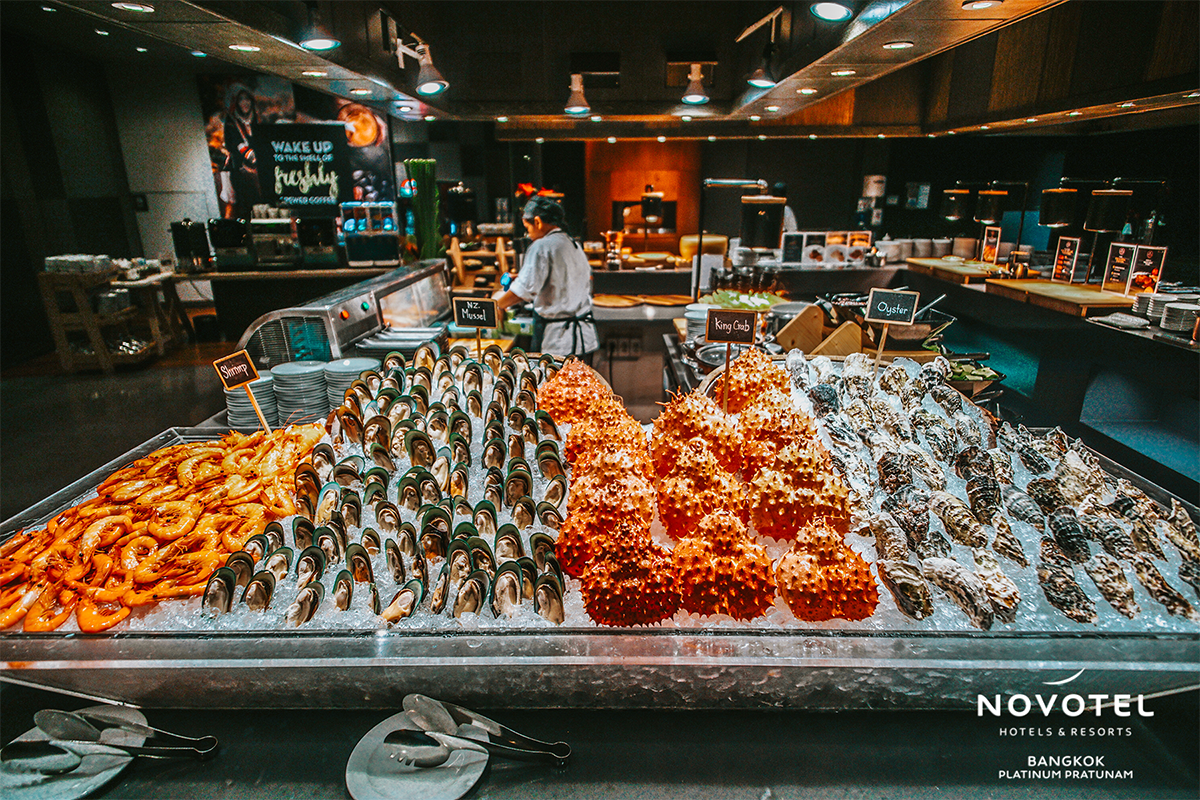 The buffet features all you can eat Wagyu steak, Wagyu sushi amiyaki, premium dim sum made with scallop, rock lobster, and jumbo crab. Enjoy unlimited seafood on ice such as Alaskan king crab, oyster or charcoalgrilled river prawns, salmon steak and seabass steak at our BBQ station.

Experience a variety choice at pasta station where you will find a pasta with truffle cream or truffle salami, and special East-meets-West risotto chicken rice with foie gras on top, Wagyu or Kurobuta Thai style noodle with onsen tamago. Sweeten this special day with freshly baked desserts featuring honey toast, panna cotta, chocolate lava, crème brûlée and delicious durian and coconut milk ice cream with condiments.

Dining in a romantic atmosphere at The SQUARE restaurant on this Valentine's day at only THB 2,499 net per couple inclusive of a bottle of sparkling wine and a red rose. Available from 6 pm until 10 pm.