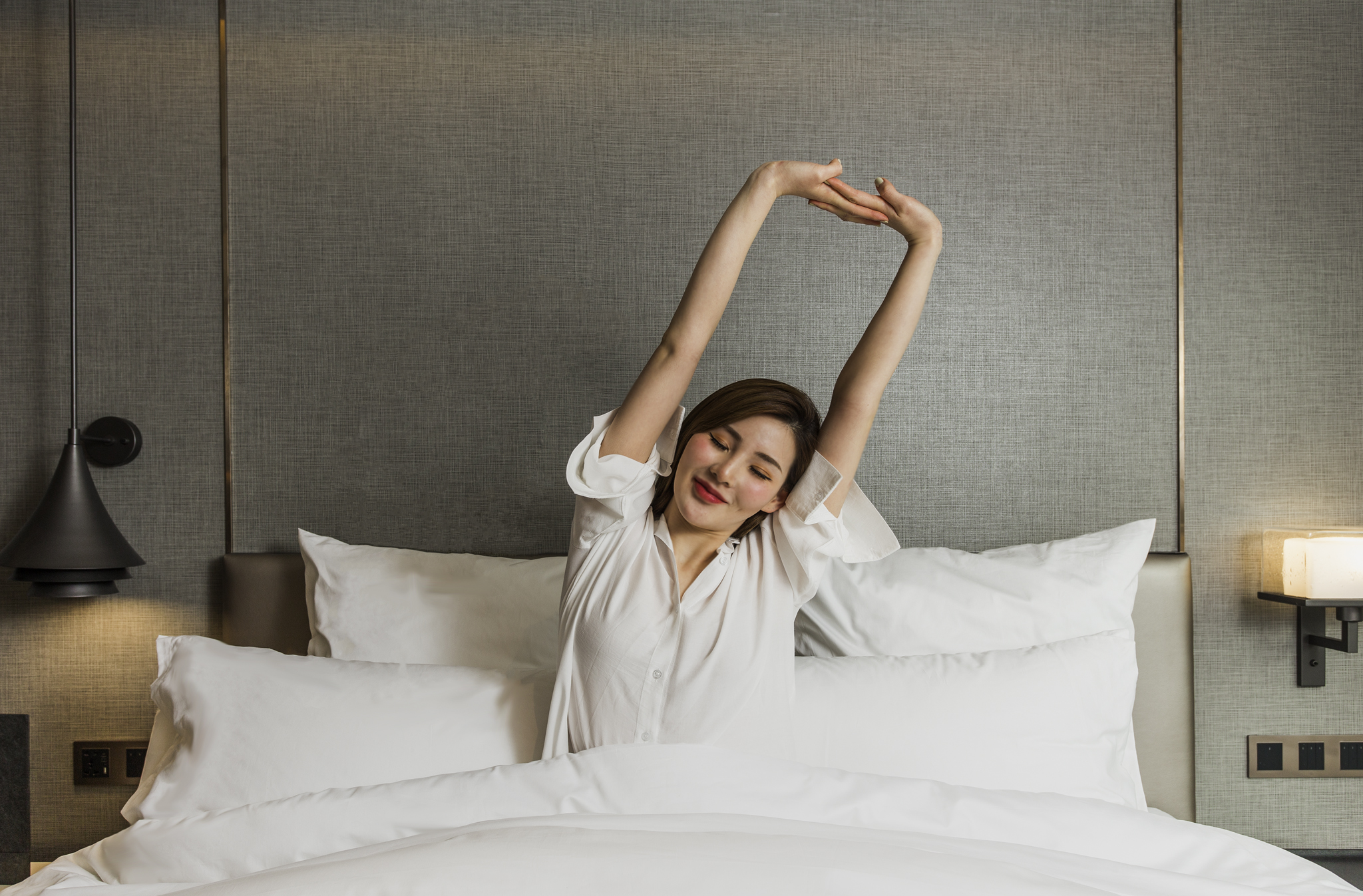 World Sleep Day Survey: pandemic creating Corona-Somniacs
World Sleep Day Survey: pandemic creating Corona-Somniacs
ACCOR'S TOP TIPS TO SLEEP WELL DESPITE PANDEMIC STRESSES
Sleep is one of the most critical factors in overall health and wellness, but unfortunately, the Covid pandemic has had a negative effect on the world's slumber patterns. According to an Accor study of some of its most loyal guests, 44% say that Covid stress has negatively impacted their sleep.
Keeping abreast of global updates about the pandemic, long lockdown periods, time spent staring at computer screens all day (32%), being stuck at home (28%) and binge-watching (25%) are all significant factors creating a sleep deficit. Respondents listed bed comfort in a hotel as the second most important attribute in their overall stay satisfaction, just after cleanliness.
To celebrate World Sleep Day, Accor's Wellness teams have come up with their top tips for everyone to get a better night's sleep, from calming apps to diet and exercise.
"One of the most important things we do as hoteliers is to provide our guests with a restful sleep to restore body and mind," said Ophelia Lee, Willowstream Spa Manager at Fairmont Singapore. "Our teams have spent years researching the best bedding, pillows, lighting, temperature control and air quality to ensure a good night's rest.
"We know that if people are not sleeping enough, it can negatively impact mood, mental health and even immunity, making us more susceptible to illness. For these reasons, we want to share some of the lessons we have learned to help our guests enjoy better rest time, both when they stay with us and when at home.
"People should think of sleep as an important step in their Covid regime to ensure they can protect themselves against illness – just like washing hands, social distancing and wearing masks.
"At Willowstream Spas, we have a range of treatments that will help our guests reach maximum calm so that they can wind down slowly and naturally before they fall asleep."
For the ultimate rest:
Try to form habits around when you go to bed and wake up as this will help you regulate your body clock
Turn off your devices at least 30 minutes before you turn in for the night as the blue light in screens tricks your body into wakefulness
Eat a balanced diet and maintain regular exercise
Limit your intake of tea, coffee and alcohol as these can all impact negatively on sleep – and watch out for caffeine in chocolate and energy drinks
Invest in the best bed you can buy, and if you can't afford a new mattress, a mattress topper can provide extra comfort without breaking the bank
Get some fresh air and sunlight every day as this promotes melatonin levels
Try meditation or yoga to centre your mind
Have a warm shower or bath before sleeping as this helps regulate your body temperature
Reading a book before bed can help distract you from any worries
A hotel stay for one or two nights may assist you in getting a good night's sleep as it provides a chance to relax and rejuvenate in your private sanctuary, with all Accor's brands featuring programmes and products to promote healthy rest.
Raffles Sleep Rituals have been designed as part of the Raffles Emotional Wellbeing promise to provide guests with a luxurious sleep. Elements include calming goodnight cards that encourage mindfulness, essential oils, bath and spa rituals to promote restfulness and even menu items designed for health and well-being.
For over 100 years, guests have luxuriated in Fairmont's crisp sheets, feathery pillows, black-out curtains and specially designed mattresses, created to ensure a deep slumber. In addition, Fairmont hotels offer Le Labo amenities with ingredients to encourage rest.
The patented Sofitel MyBed is the perfect ensemble of a specially crafted base, luxurious mattress and topper, complete with high quality linens to indulge, dream and recharge. Sofitel also offers De-Light menu options that promote good digestion known to encourage better sleep.
Swissôtel's signature Vitality Rooms include circadian light features to help eliminate jetlag, black-out blinds, a shower with settings to invigorate or relax, an in-room yoga station and work-out, complete with digital fitness routines, green mode air conditioning and nutritious juices and snacks.
Guests of Pullman hotels enjoy a holistic wellness approach centred on the four pillars of health: sleep, food, sport and spa. Evening spa treatments are designed to help guests slow down, while sleep is encouraged through an evening routine to relieve tension accumulated during the day. Pullman bedding is designed to support the body fully for a restful deep sleep.
Via Novotel's partnership with the Calm App, the #1 app for sleep, meditation and relaxation, guests can achieve their inner calm and enjoy a more restful travel experience. The app, available to Novotel guests, offers guided meditations, atmospheric music, nature soundscapes and even bedtime stories, all of which are designed to calm the mind.
Even at Accor's economy hotels, sleep comes first, with the patented SweetBed by Ibis offering a high-tech mattress that adapts to the pressure points of your body and features soft-touch 3D honeycomb fabric for perfect hygiene and ventilation. The SweetBed also uses a featherbed topper and a flexi-slats base that gently accompanies all the movements of your body during the night.