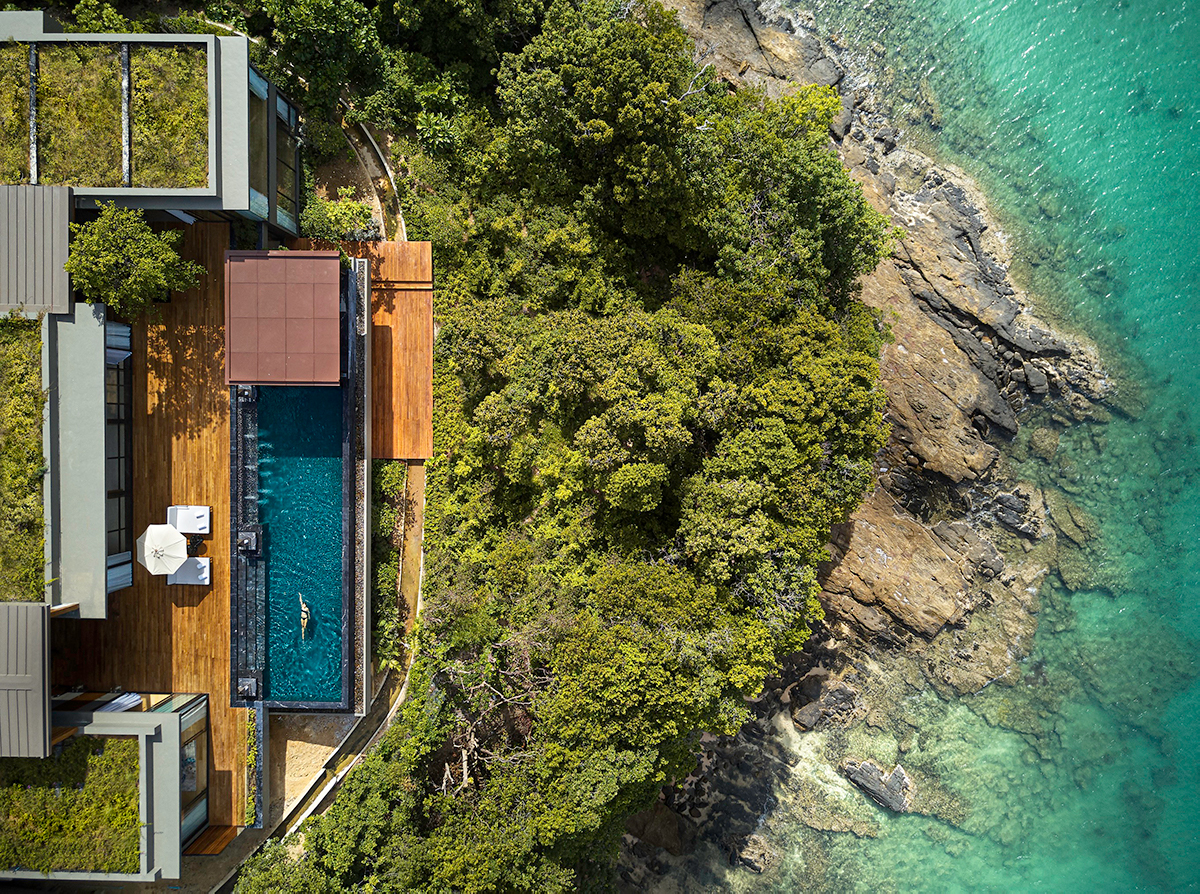 V Villas Phuket Wins Beach Hotel Award
V Villas Phuket Wins Beach Hotel Award
at UK-based The International Hotel & Property Award 2022, receiving accolades for architecture and design excellence
V Villas Phuket, an exclusive private pool villas resort overlooking Ao Yon Bay in southern Phuket, has been named winner of the Beach Hotel Award by the prestigious International Hotel & Property Awards 2022. The newly-launched V Villas Phuket sets a new benchmark for excellence in architectural design and hospitality in Phuket.
Winners of the International Hotel & Property Awards 2022 were announced during a festive ceremony on 8 July, 2022 in Capri, Italy. Attended by industry luminaries and architecture and design professionals from around the world, the awards ceremony recognizes leaders in hospitality, interior and hotel design.
Organised by design et al, a leading interiors design magazine in London, The International Hotel & Property Awards are unique in that nominees and winners are not selected by judges. Rather, all shortlisted nominees are presented online, and voting is open to industry professionals as well as design et al readers, clients and customers. Due to this impartiality, recognition by the International Hotel & Property Awards is deemed one of the most prestigious and unbiased awards in the luxury hospitality and design world.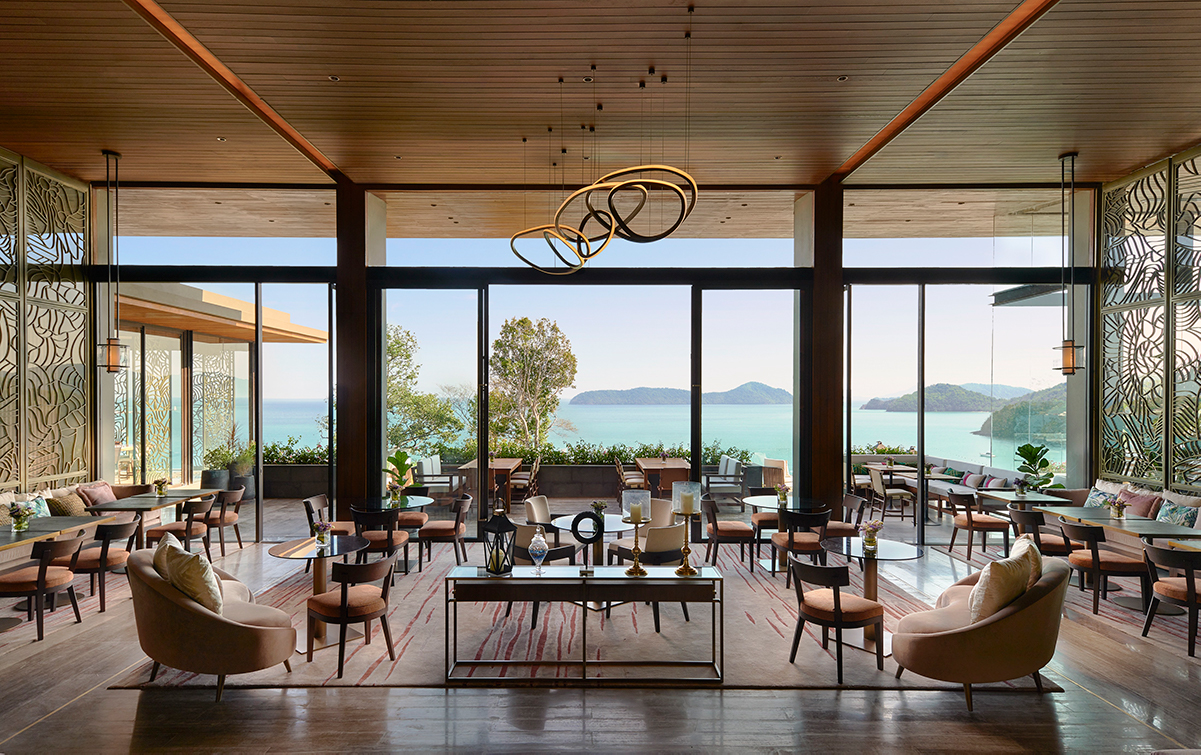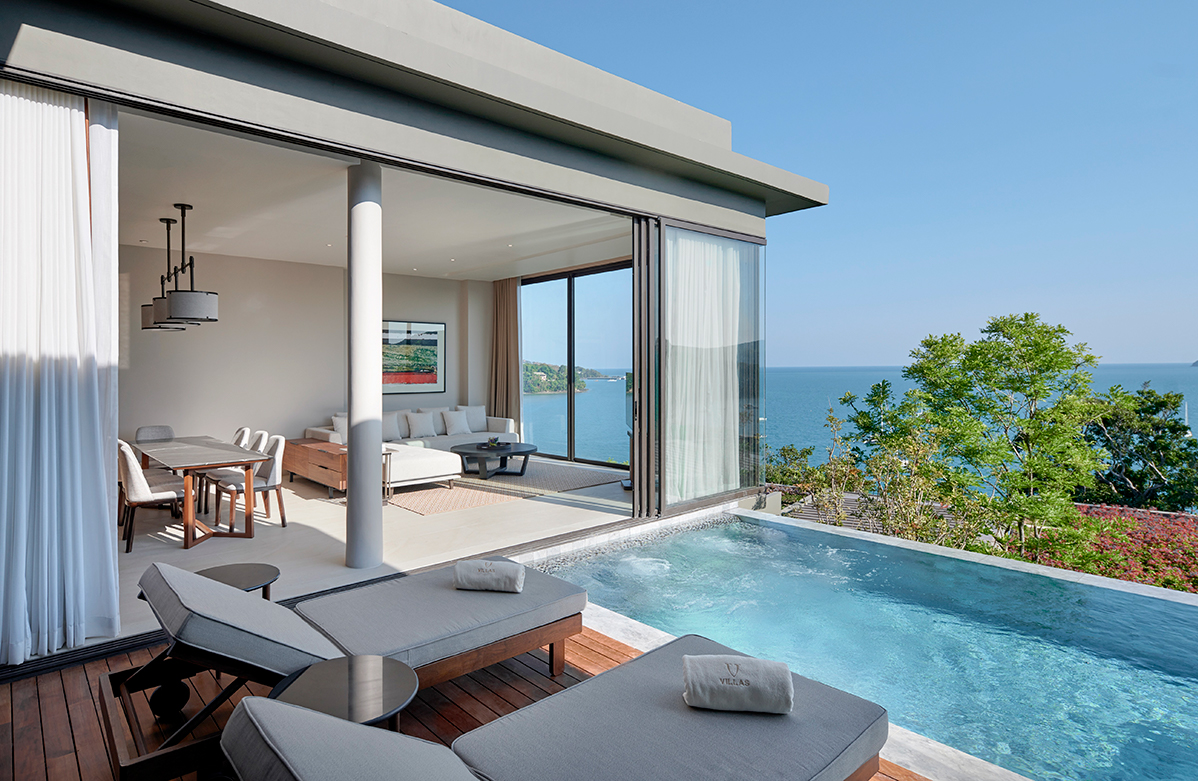 The Beach Hotel Award was presented to Madrid-based interior firm Studio Goronda, who crafted the entire design package for V Villas Phuket. Studio Gronda collaborated with OBA, an architectural design firm based in Bangkok, to envision and design V Villas Phuket's remarkable free-standing private pool villas, the modernist restaurant and rooftop bar and the contemporary interiors paying homage to local Andaman Sea pearls.
A Serene Beach Resort, Inspired by Nature
V Villas Phuket is a freestanding private pool resort situated on a private hilltop 39 metres above secluded Ao Yon Bay in southern Phuket. The Beach Hotel Award recognized the cohesive design across the resort's floor plan, particularly the arrival pavilion, spa pavilions and the striking collection of 1-, 3- and 4-bedroom private pool villas.
According to Studio Gardo, the design goal was to provide guests with a sense of escape and connection with nature. Both the architecture and interiors play on this idea of immersion. Additionally, guest villas are intentionally positioned along the hill's ridgeline to provide unobstructed views across Ao Yon Bay and Andaman Sea.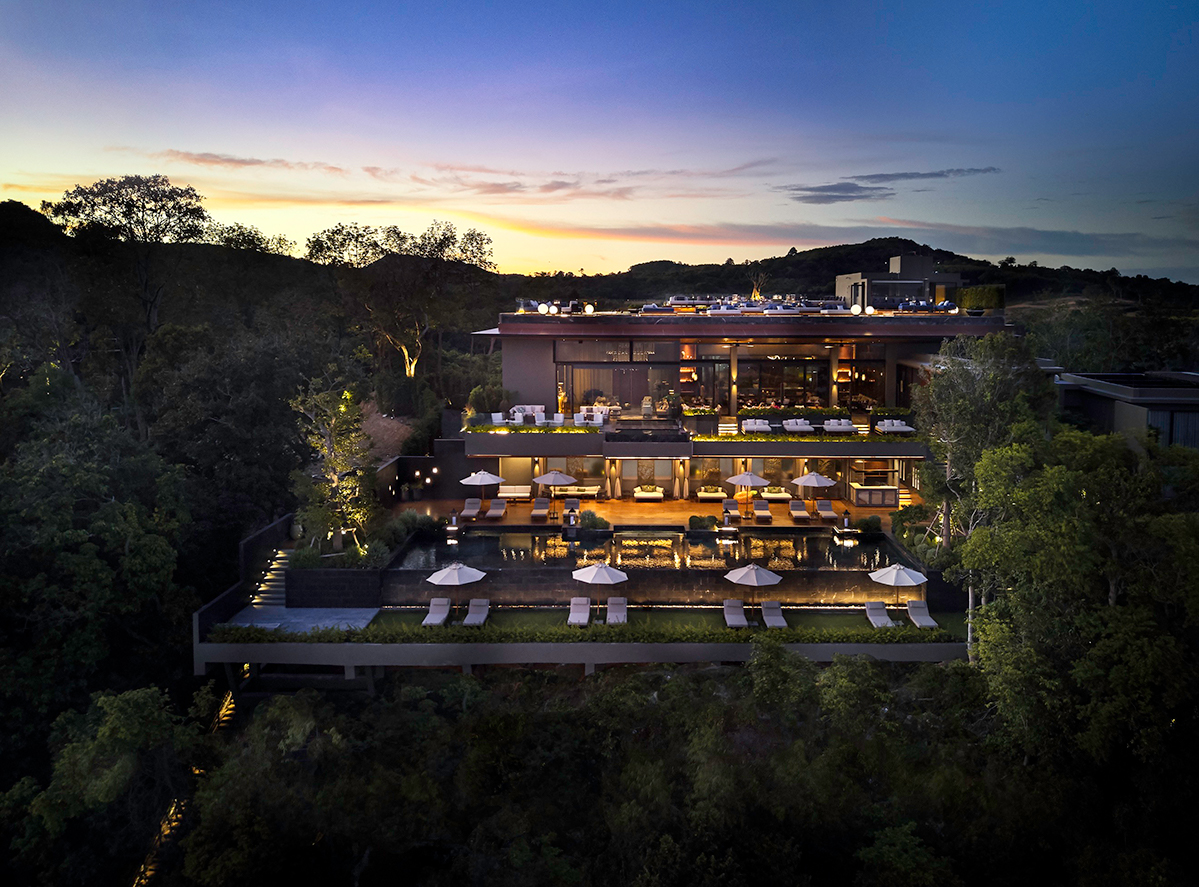 The design team looked to the surrounding forest and seascape for inspiration. Natural fibres, forms and colours flow through the entire property, and include the use of stones like travertine and alabaster and woods like walnut, bamboo and teak—each with distinct contours and colours that complement the property's unique hilltop and sea-facing locale.
V Villas Phuket proximity to natural pearl farms in Ao Yon Bay further inspired. Pearl oysters act as natural filtration systems, keeping sea water clear and sparkling. Pure, serene spaces were realised through the use of water elements, such as the spa's visionary yoga sala with a water roof and reflection ponds.
The Best Hotel Award adds to the resort's growing recognition as one of the best new luxury properties in Thailand. V Villas Phuket was also named Best New Hotel in Phuket by Travel + Leisure Asia in 2021.
V Villas Phuket invites guests to come experience and celebrate the resort's outstanding design and hospitality.
Address: 39/39 Moo 8 Wichit, Ao Yon Road, Amphoe Muang Phuket
83000 Phuket, Thailand
Tel: +66 076 630 939
Website: https://www.vvillasphuket.com
Facebook: https://www.facebook.com/vvillasphuketmgallery
Instagram: https://www.instagram.com/vvillasphuket