EXPERIENCE THE ESSENCE OF SOPHISTICATION AT KRAM PATTAYA, WHERE EVERY DETAIL MATTERS.
Discover the true essence of Thailand at Naklua Beach, where everyone can fully immerse yourself in an authentic and enchanting atmosphere. This peaceful beach is shared with local fishermen, who contribute to the area's allure as they go about their daily trade on the water and at the dock. The sight of fishing traps scattered along the horizon adds to the rustic charm. With a focus on tranquility rather than bustling water sports, Naklua Beach is the perfect destination for swimming and embracing the breathtaking natural surroundings.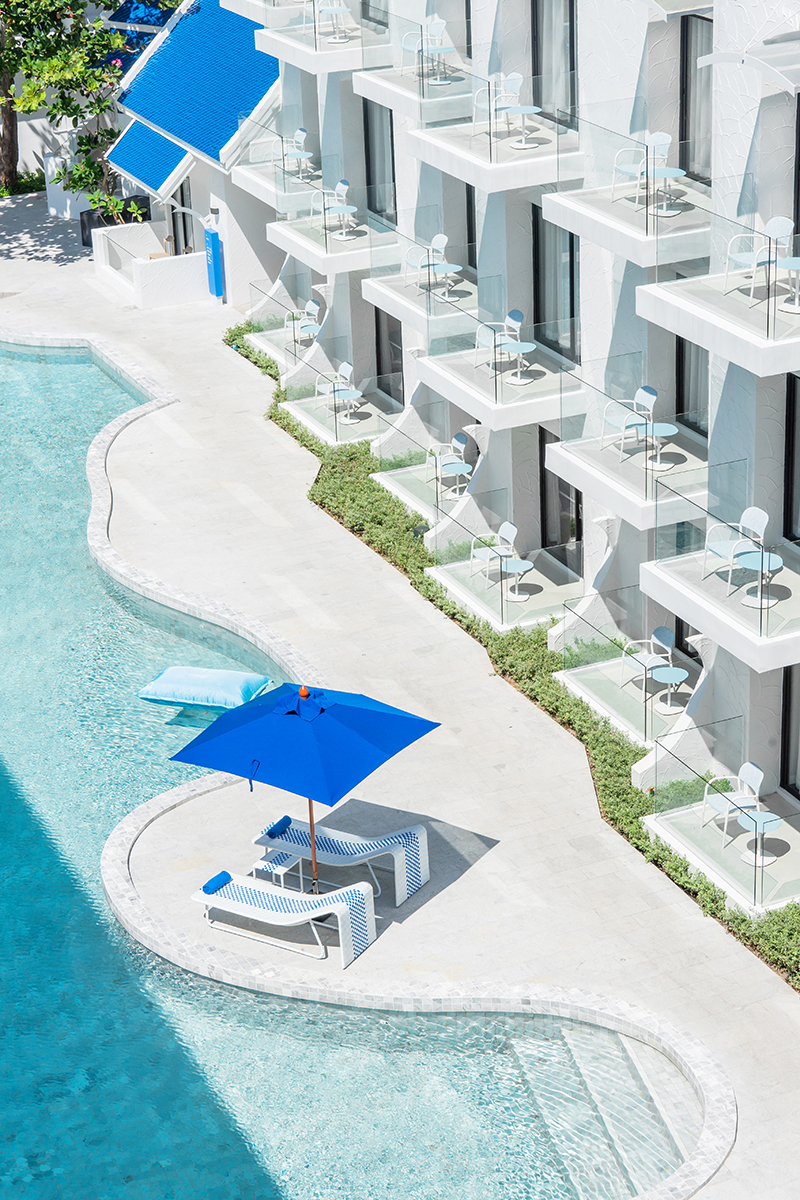 During stay at Kram Pattaya, Guests will encounter accommodations that seamlessly blend contemporary style with indigenous influences. The vibrant yet uncluttered design creates a warm and inviting ambiance. Make the most of the floor-to-ceiling windows in each of the 75 rooms, the private pool villa, and the Two Bedrooms Villa, offering aweinspiring views from your own private balcony. State-of-the-art amenities are readily available, including a 49-inch LED TV, a wide range of HD Cable TV channels, an electronic safety box, and WiFi internet access. Wake up to the comfort of digital air conditioning and maintain productivity at the wellappointed work desk.
Unwind and indulge in an unforgettable vacation at Kram Pattaya, where you can delight in the idyllic Naklua Beach and the exquisite accommodations tailored to fulfill your every need.