Haute fashion-inspired HI-TEA at Mixo
Haute fashion-inspired HI-TEA at Mixo
The charming custom of afternoon tea is never out of style. It's timeless. SO/ Bangkok sets the trend by crafting this fashion-forward HI-TEA (THB 650++ per person or THB 1,200++ for two). In a chic Ferris wheel-shaped HI-TEA stand, the afternoon set showcases a spread of petite canapés and chocolate bonbons designed to look like edible fashion items. Heels in rouge red, lipstick in hot pink and handbag in caramel-walnut brown — all melt-in-mouth delish.
Tea sippers can take their time, savor the small bites and snap high-fashion shots in stylish surround. The selection of savory and sweet treats is absolutely irresistible. Mini bite-sized sandwiches, finger-shaped bridge rolls, French lemon tarts, crème brûlée with a golden crisp crunch, jewel-like chocolate and raspberry caviar, light and airy SO/ signature macaroons, warm scones with jam and clotted cream, fruit skewers with a luscious chocolate dip and so much more. There will be a surprising cake of the day on rotation to add an element of fun to the HI-TEA set, too.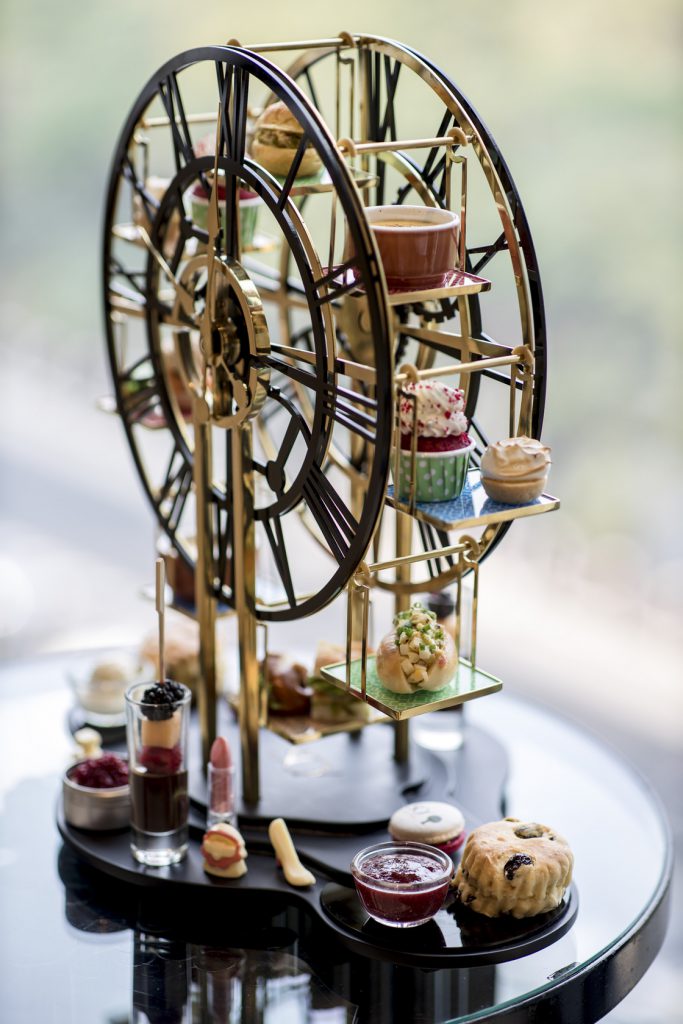 The fashion-forward HI-TEA comes with a free flow of coffee, tea and juices. Afternoon tea enthusiasts can have their coffee in whichever way they prefer and select from eight types of fragrant teas — rose with French vanilla, peach lychee with rose and almond, mango strawberry, chamomile Earl Grey, sencha and floral jasmine green tea. To add Champagne pops to the occasion, there's the option of indulging in a free flow of Piper-Heidsieck Champagne (THB 2,500++). More is more, after all.
Available daily from 2:30 PM. to 5:00 PM. at MIXO Bar, 9 th Floor.
Email: h6835FB3@sofitel.com
Tel: 02-624-0000.