Best Western® Hotels & Resorts and Habitat Group Celebrate Another Prestigious Honor at the Asia Pacific Property Awards 2018
Best Western® Hotels & Resorts and Habitat Group Celebrate Another Prestigious Honor at the Asia Pacific Property Awards 2018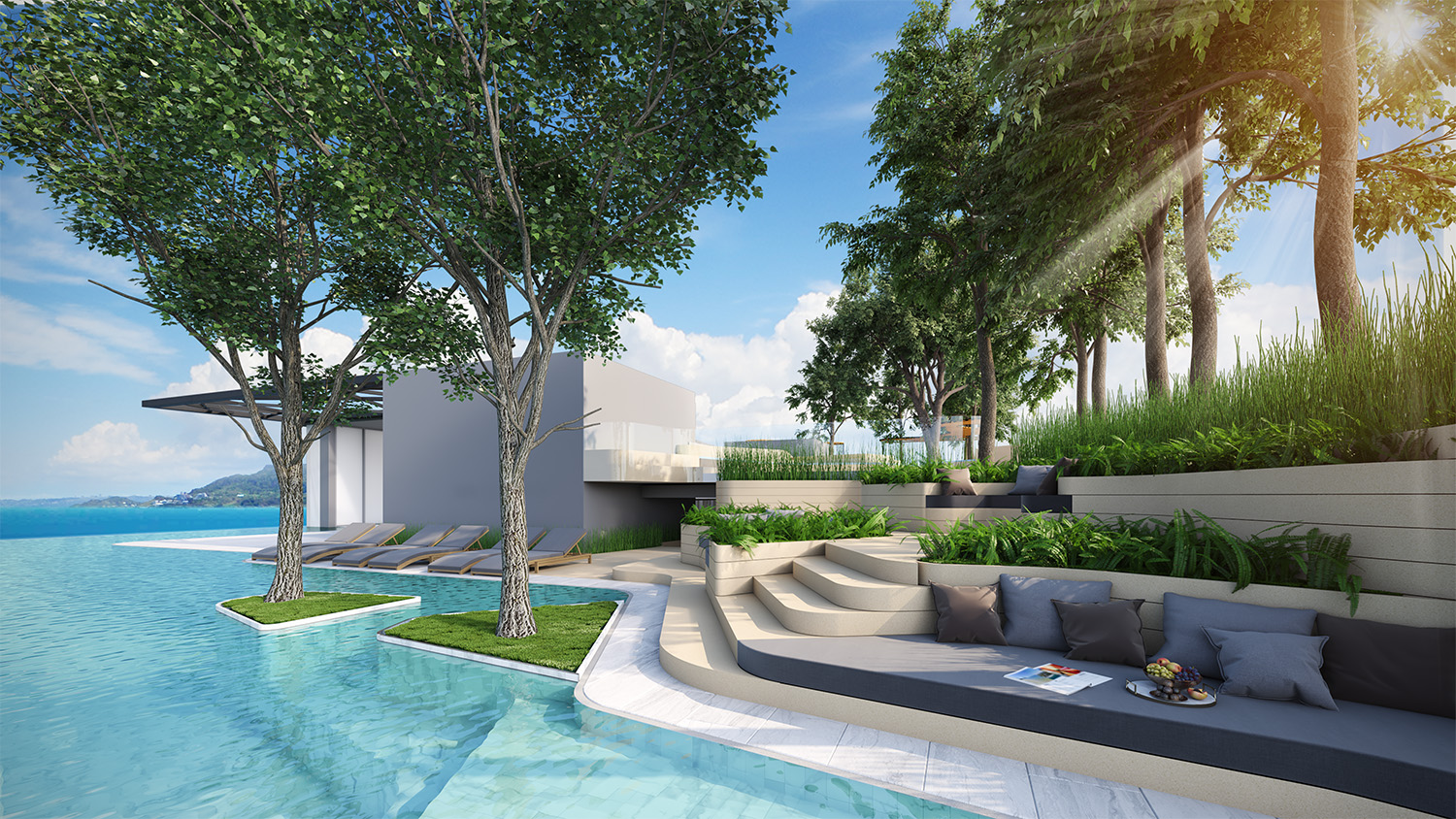 Best Western Hotels & Resorts is celebrating after BluPhere Pattaya, BW Premier Collection by Best Western, its spectacular new seafront property being developed by the Habitat Group, was honored at the Asia Pacific Property Awards 2018-19.
This impressive upscale hotel won the "New Hotel Construction & Design – Thailand" award at this year's Asia Pacific Property Awards. Organized by IPAX Asia Pacific, this prestigious event celebrates architectural excellence and showcases the region's finest hospitality and real estate developments.
This award marks the latest in a series of accolades for BluPhere Pattaya and Habitat Group, Thailand's leading real estate developer. Mr Chanin Vanijwongse (pictured left), the company's Chief Executive Officer, and Ms Sasivimol Sutthibut (right), Chief Operating Officer, were at the event to receive this prestige award.
Scheduled to welcome its first guests in 2020, BluPhere Pattaya, BW Premier Collection by Best Western, is a stunning new project being constructed by the Habitat Group in Na Jomtien, the beautiful beachfront destination on Thailand's popular Eastern Seaboard.
The development's contemporary design concept blends perfectly with nature, including the sky and sea, allowing guests to immerse themselves in the blissful seafront surroundings.
"We are delighted to see the Habitat Group won this fantastic accolade at the Asia Pacific Property Awards," commented Olivier Berrivin, Best Western's Managing Director International Operations – Asia. "BluPhere Pattaya, BW Premier Collection by Best Western is a truly impressive project and we are delighted to be working with our esteemed partner, the Habitat Group, to bring this hotel to life."
"One of the most important elements of hospitality is developing lasting relationships. In the Habitat Group we have a fantastic partner that is able to create inspirational projects. We look forward to deepening our relationship with them in future and seeing BluPhere Pattaya and other exciting projects come to life," Olivier added.
BluPhere Pattaya has won several awards for its architecture and design, including "Best Low-Rise Condo Architectural Design (Resort)" at the Thailand Property Awards 2017. It was also highly commended in the "Best Condo Interior Design" and "Best Condo Landscape Architectural Design" categories. It then won the "Best Condo Architectural Design (Thailand)" title at the Asia Property Awards 2017.
Currently under construction, BluPhere Pattaya will become the second BW Premier Collection® by Best Western hotel in Thailand. Located just 100 meters from the golden beach, the hotel will feature 199 spacious apartment-style units and an array of upscale amenities.
Best Western and Habitat Group are also working together on Best Western Premier BayPhere Pattaya, which is scheduled to open in 2019.