Sofitel Macau Launched March Selection
"Spring is when life's alive in everything". In this delightful season, Sofitel Macau At Ponte 16 launches a selection of delicacies and spa packages, join us!
Sofitel Macau Launched March Selection
Casual Elegance at Privé

Sofitel Macau introduces Parisian-style bistro dining at the re-imagined Privé.
Imagine you're vacationing, or the holidays have arrived, and a day of sightseeing or visiting with family has worked up a pre-dinner appetite. Here in Macau you may drop into a cha lau, a teahouse, for a light meal and refreshment. In Italy you would be heading to the nearest trattoria. In France, anyone looking for a snack — perhaps more — in between traditional meal hours that also show off the best of local delicacies, will head to a bistro. With an eye to single dishes designed to take less than the four hours demanded by a traditional dinner in a restaurant, bistro now are chic, relaxed, yet boisterous alternatives for large gatherings and intimate dinners alike, surrounded in everything from turn-of-the-century gilded halls to funky Années folles-era — Jazz Age — Art Deco interiors.
Privé's bistro menu will offer guests a selection of French favorites to choose from — classic Niçoise Salad to Duck Confit —along with a range of wines that reflect the diversity of the country's cuisine and viticulture.
Sit down and wrap yourself in a traditional bistro atmosphere and sample Privé's signature dishes, including: La Bouillabaisse, the Provençal fish stew made with prawn and scallop; the must-try Le Croque Nunu, a contemporary spin on the croque-madame featuring extra old mimolette cheese from Lille; tender lamb with a side of crunchy vegetables and garlic confit in Les Côtelettes d'Agneau Grillées; or the house specialty, Le Privé Burger, finished with burrata cheese and sour cucumber.
No French meal would be complete without the perfect drink, so wash a selection of cheeses down with a bottle of Jean-Paul & Benoit Droin Petit Chablis, try pairing a Domaine Vacheron Sancerre with the Japanese scallops in Le Carpaccio de St Jacques; enjoy a luscious Bordeaux — a Senejac, Haut-Medoc — or a robust Domaine de Beaurenard Rasteau Syrah with meat dishes; or honour the bistro's roots with a cold Kronenbourg 1664 with steak frites. Whatever the craving, relax, and bon appétit.
Tue – Sat 6PM-10PM
PRIVÉ +853 8861 7213
The Taste of Lion City

Due to its geographic proximity, Singapore has a multiracial culinary culture with influences from Cantonese, Fujianese, Indian, Indonesian, and Malay cuisines. The country is also renowned for Nyonya cuisine, a flavourful creation by Peranakan Chinese. While a Singaporean hawker centre is the place to be for savouring authentic Singaporean specialities, you can now save the trip and head over to Mistral Restaurant at Sofitel Macau instead.
Beginning from 1 March to 30 April, Mistral Restaurant is launching a dinner buffet menu that serves over 30 Singaporean delicacies in rotation. For starters, guests can help themselves to a serving of the peanutty Gado Gado Salad, sweet and sour Rujak Salad, and all-time favourite Chicken and Beef Satay with Peanut Sauce. Other appetisers include Nyonya Kuih Pie Tee, which is filled with diced vegetables and prawns, Indonesian Otak Otak, a grilled fish cake that is mixed with spices and wrapped in banana leaf, and Popiah, a Fujianese fresh spring roll stuffed with vegetables and pork. The rotating menu also offers an assortment of roti and curry, Hainan Chicken Rice, Nyonya Beef Rendang, Sambal Prawn, Bak Kut The (Pork Rib Soup), Singapore Chili Crab, and Wok Fried Crab with Black Pepper Sauce. As for noodles, there is a selection of Singapore Prawn Mee, Singapore Laksa Noodle Soup, and Bak Chor Mee. Guests at Mistral Restaurant can also enjoy Wok Fried Pork Ribs with Coffee Sauce, which first gained fame when a renowned Singaporean master chef presented it at an international culinary competition. For those who have a craving for durian, you can delight yourself with D24 Durian Pancake and D24 Durian Puff for dessert.

01/03-30/04/2019
The Taste of Lion City Dinner Buffet MOP368+/person
Mistral Restaurant +853 8861 7210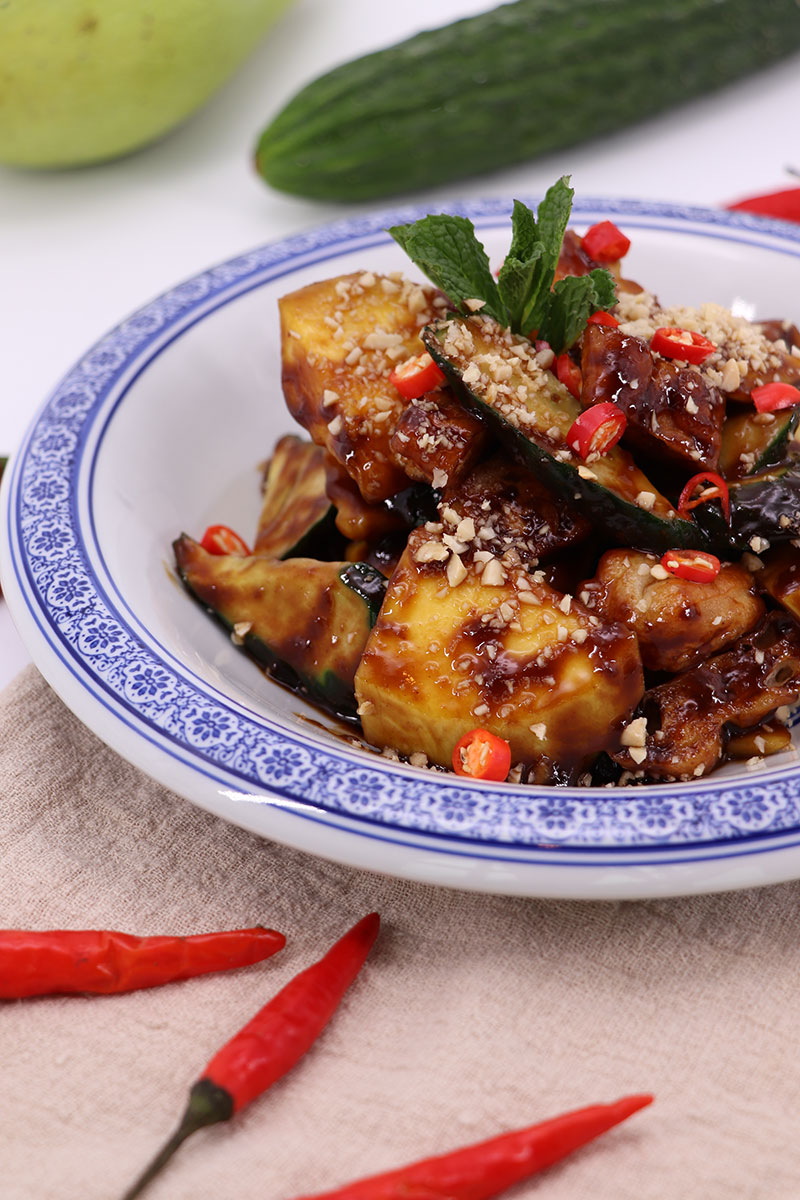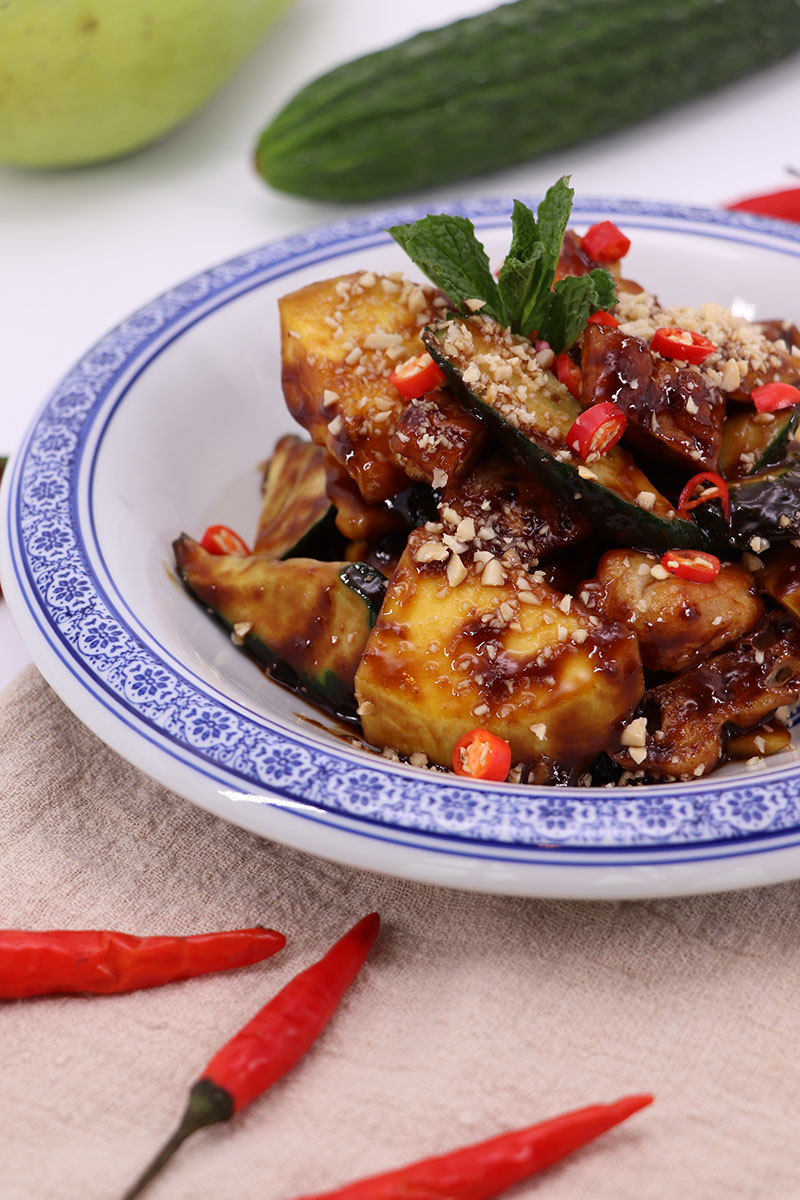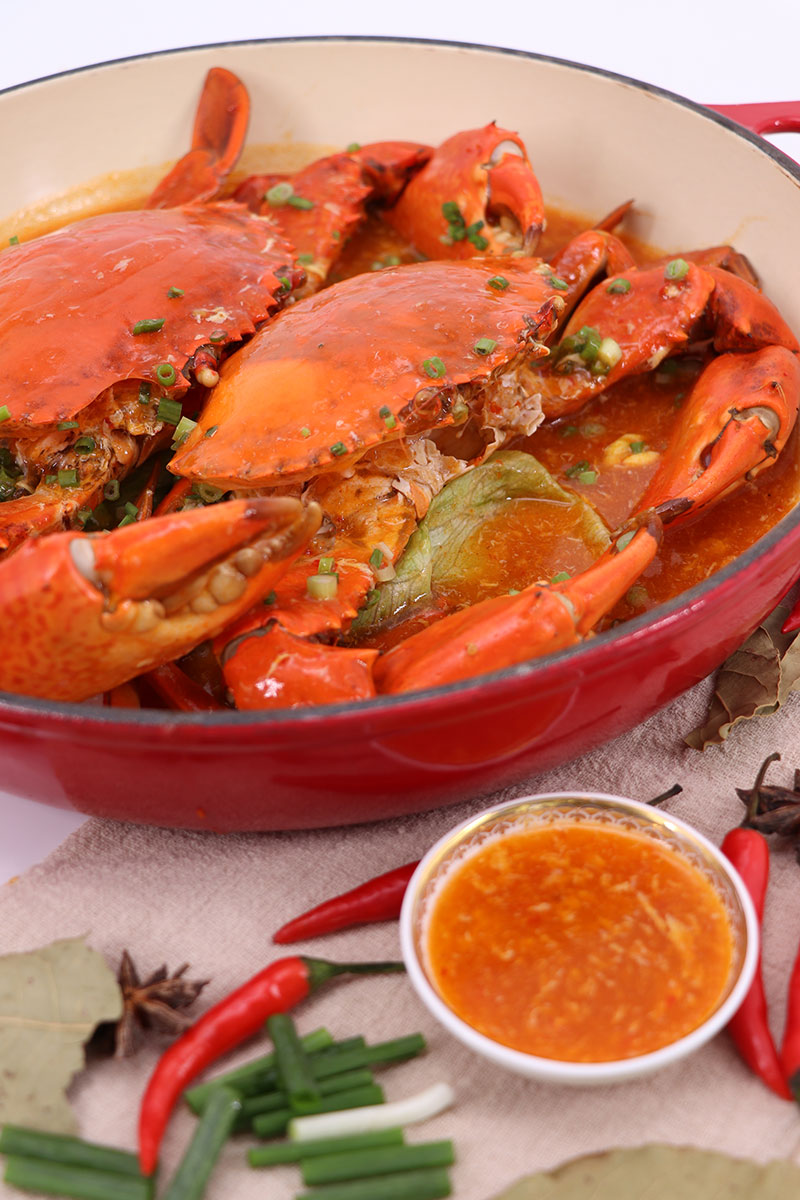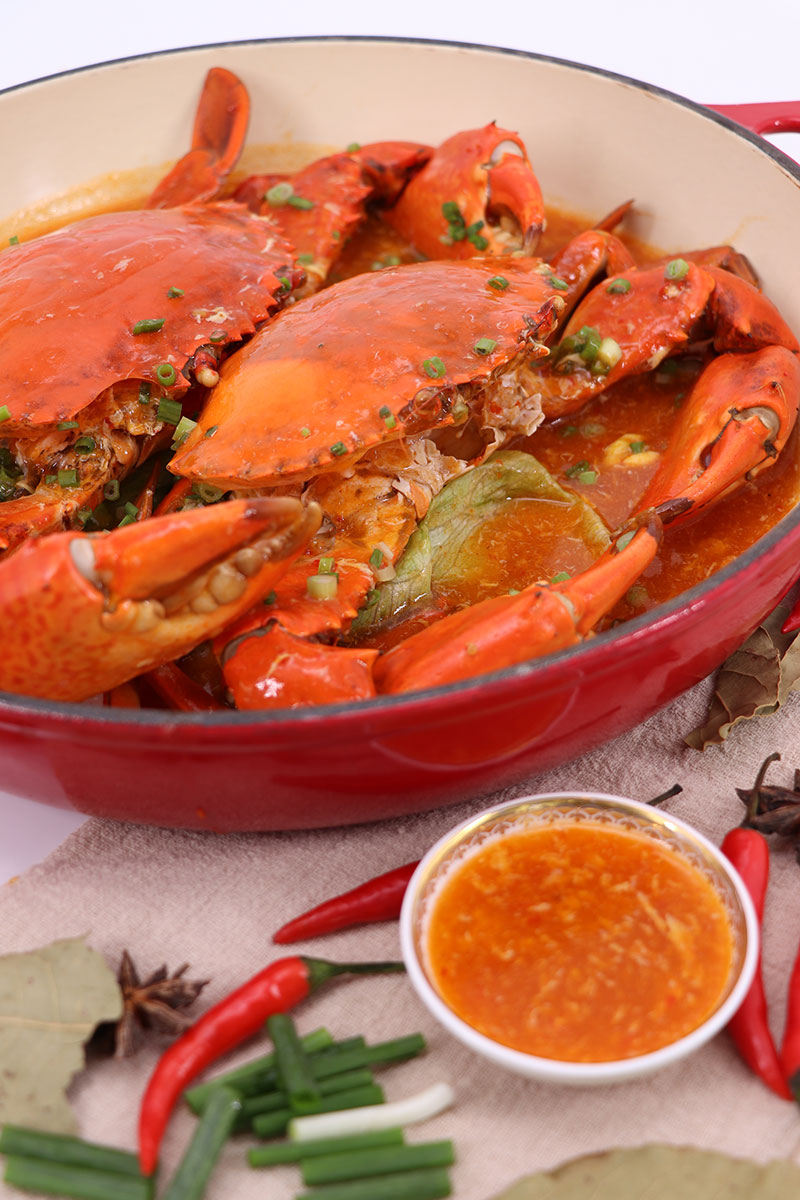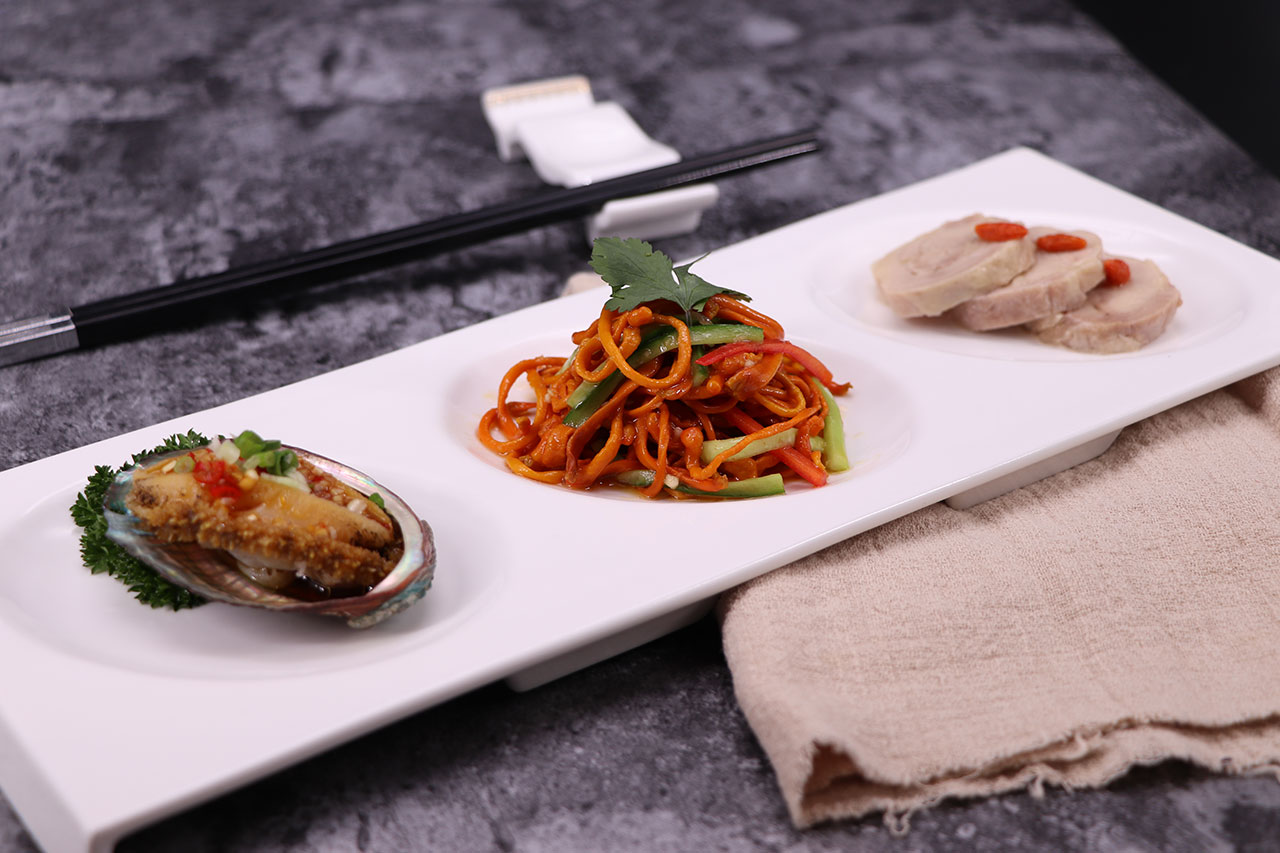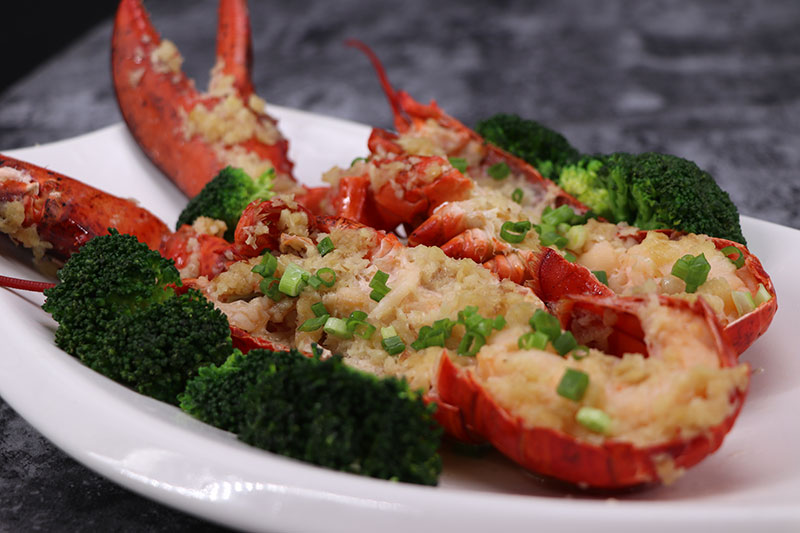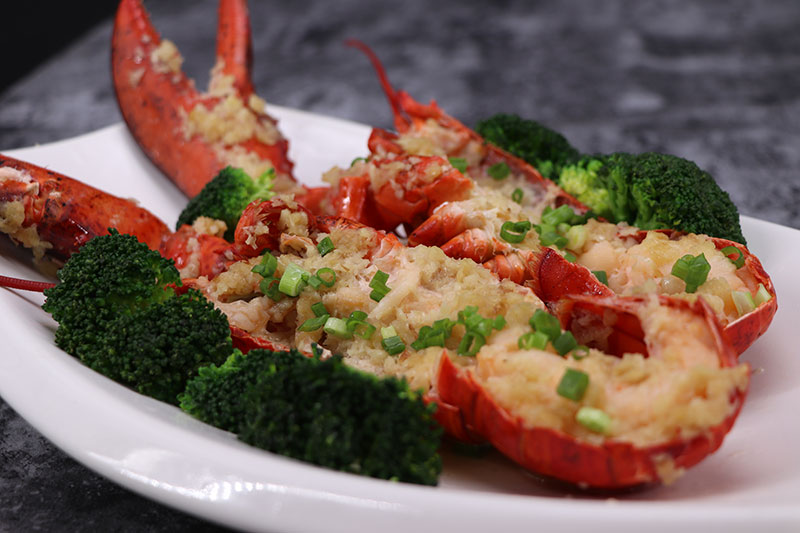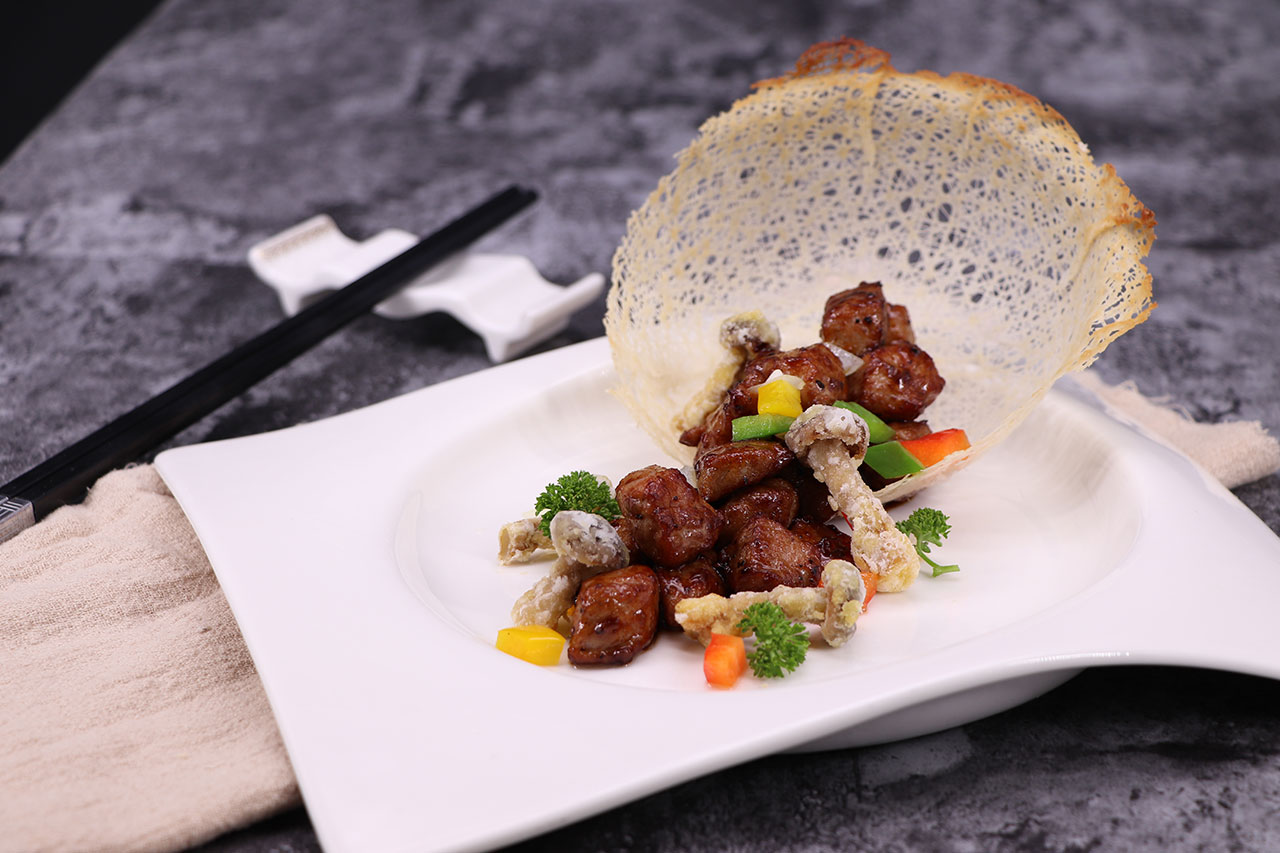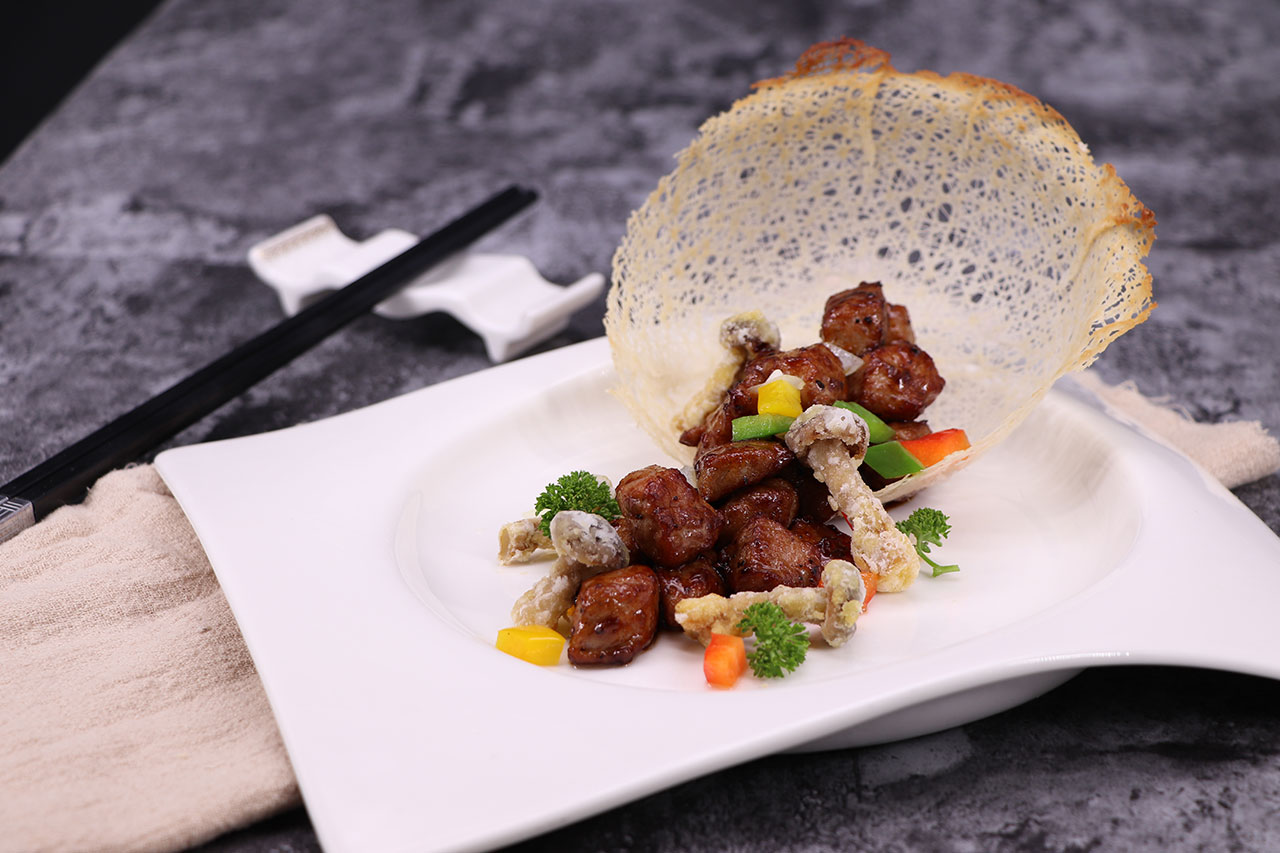 Feasting with "King of the Sea"

Lobster has always been valued as luxury seafood and a favorite inclusion in Chinese banquets. Due to its tender texture, fresh sweet flavor, rich protein and low-fat content, lobster can be prepared in limitless ways, such as bake with cheese, boil in broth, steam with garlic, fry with spices, or simply, raw as sashimi. During the months from March to May, Le Chinois Cantonese Restaurant at Sofitel Macau is introducing "King of the Sea" set menu, a six-course plus dessert feast with Boston Lobster taking the center stage. In order to maximize its nutritional value, the Boston Lobster will be steamed with raw and fried garlic, with the former boosting immunity and the latter lowering cholesterol. Other delicacies include Trio of Appetizers (Marinated Fresh Abalone, Marinated Cold Cordyceps Flower, and Drunken Chicken Roll), Steamed Seafood in Supreme Chicken Stock and Egg White, Wok Fried Beef Tenderloin with Bell Pepper and Fungus, Poached Vegetable and Buckwheat in Supreme Broth, Fried Rice with Prawns and Truffles, and Chilled Jackfruit Sago Cream for dessert.
01/03-31/05/2019
Feasting with "King of the Sea" MOP338+/person (min. 2 persons)
Le Chinois +853 8861 1001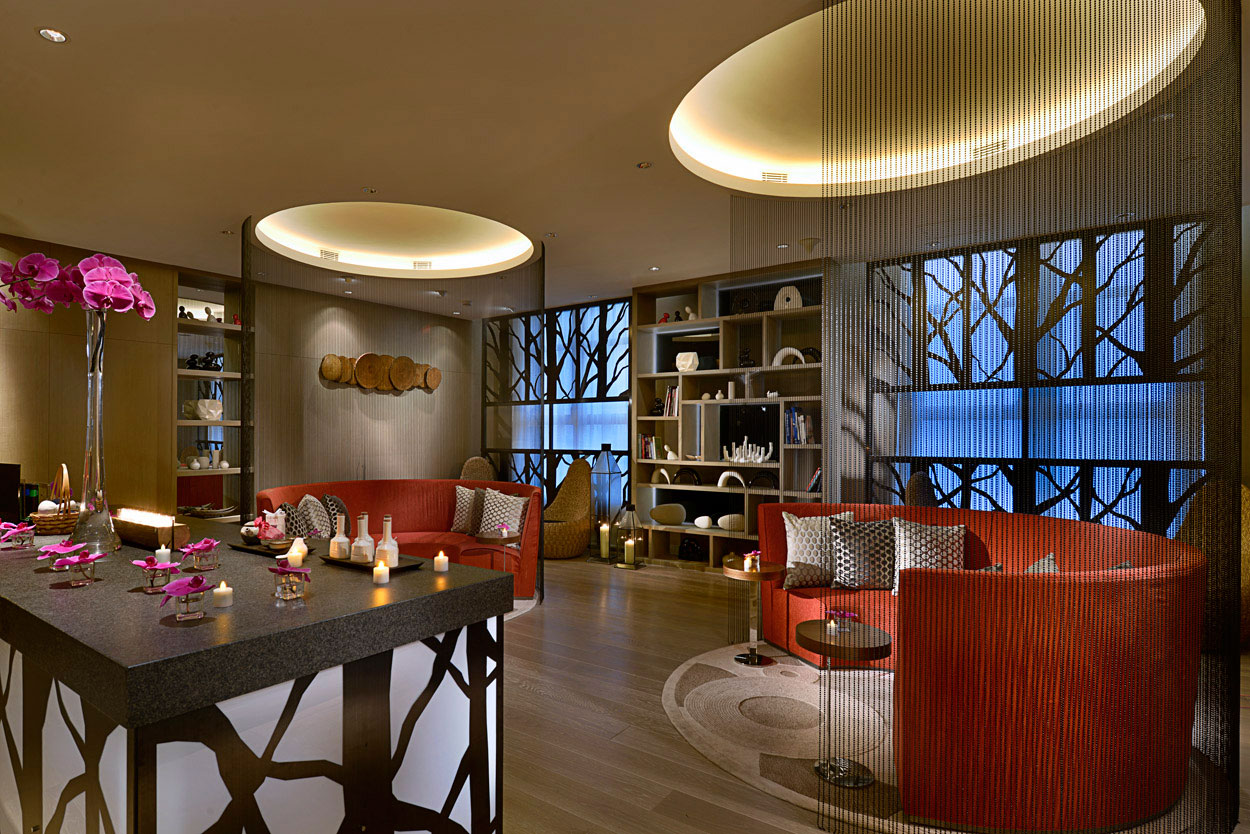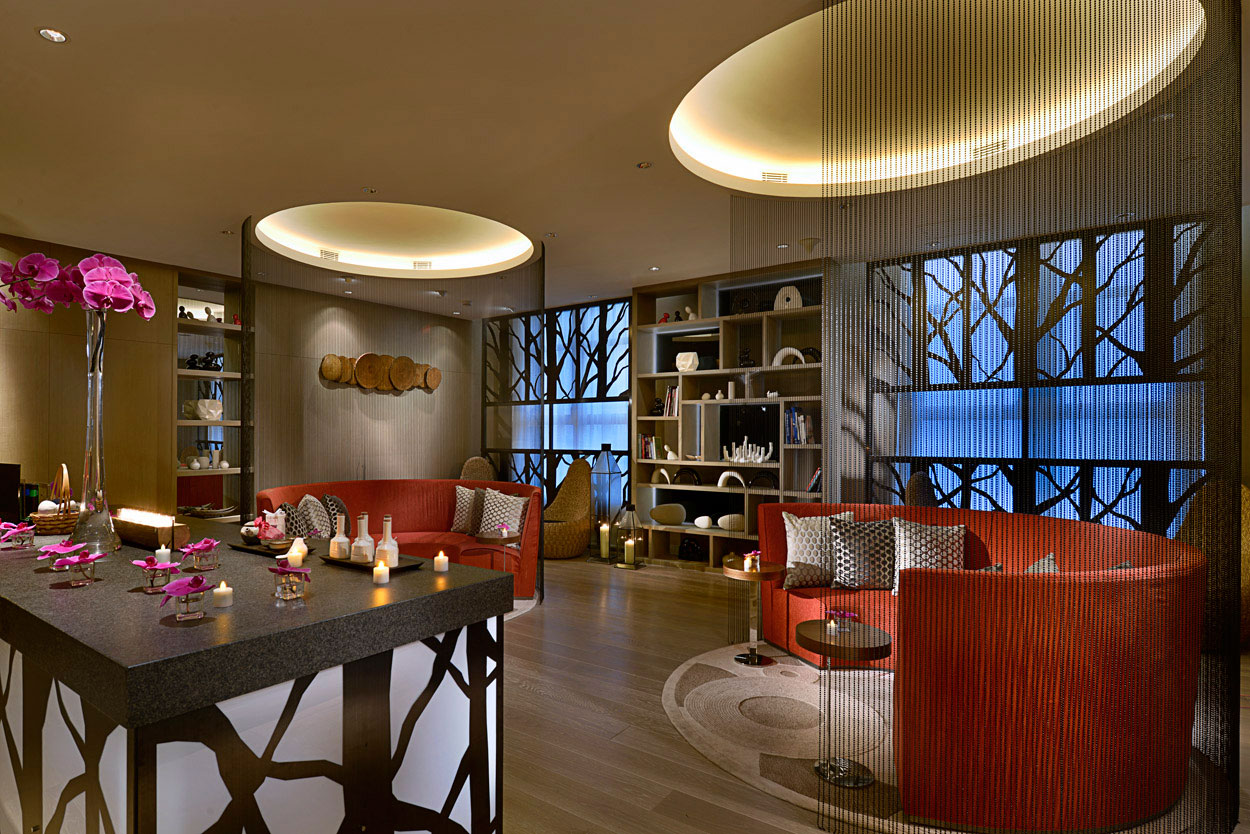 A Spa Date with Your Bestie

In celebration of International Women's Day, So SPA at Sofitel Macau is introducing "Bestie Spa Date", offering guests the opportunity to enjoy a 60-minute treatment and celebrate "Lady Power" with their bestie at a discounted price of MOP$999 for two persons. Choose any 60-minute treatment (originally MOP$850) including the body moulding So Exhilarating Massage and the sliming Almond Detoxifying Balance. For those planning on a shopping spree beforehand, try Shop until You Drop Reviver, a traditional massage technique that uses steamed herbs, to revitalize your skin and relieve the sores and pain. "Bestie Spa Date" is available in March only, so make a date with your favorite girlfriend now and enjoy a relaxing day together at So SPA!
01-31/03/2019
A Spa Date with Your Bestie MOP999++/2 persons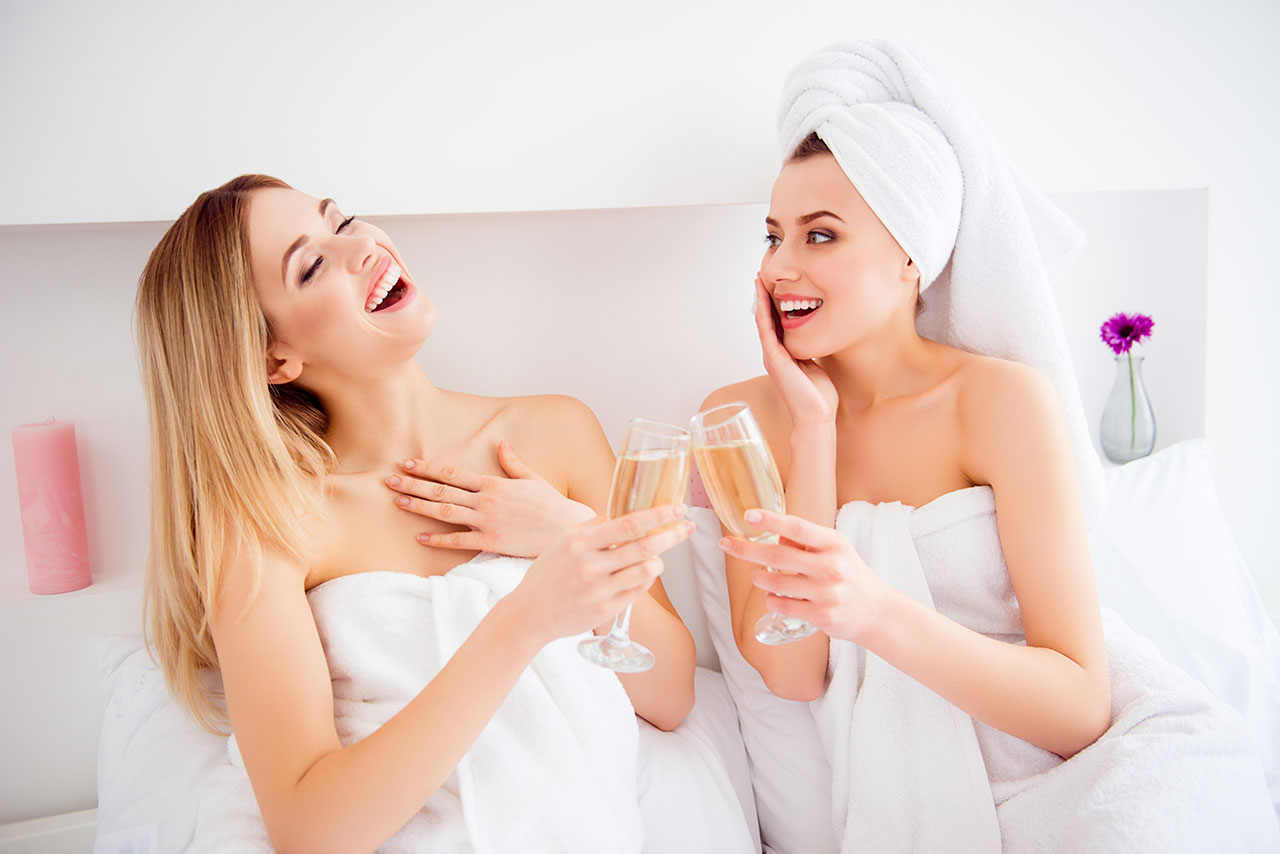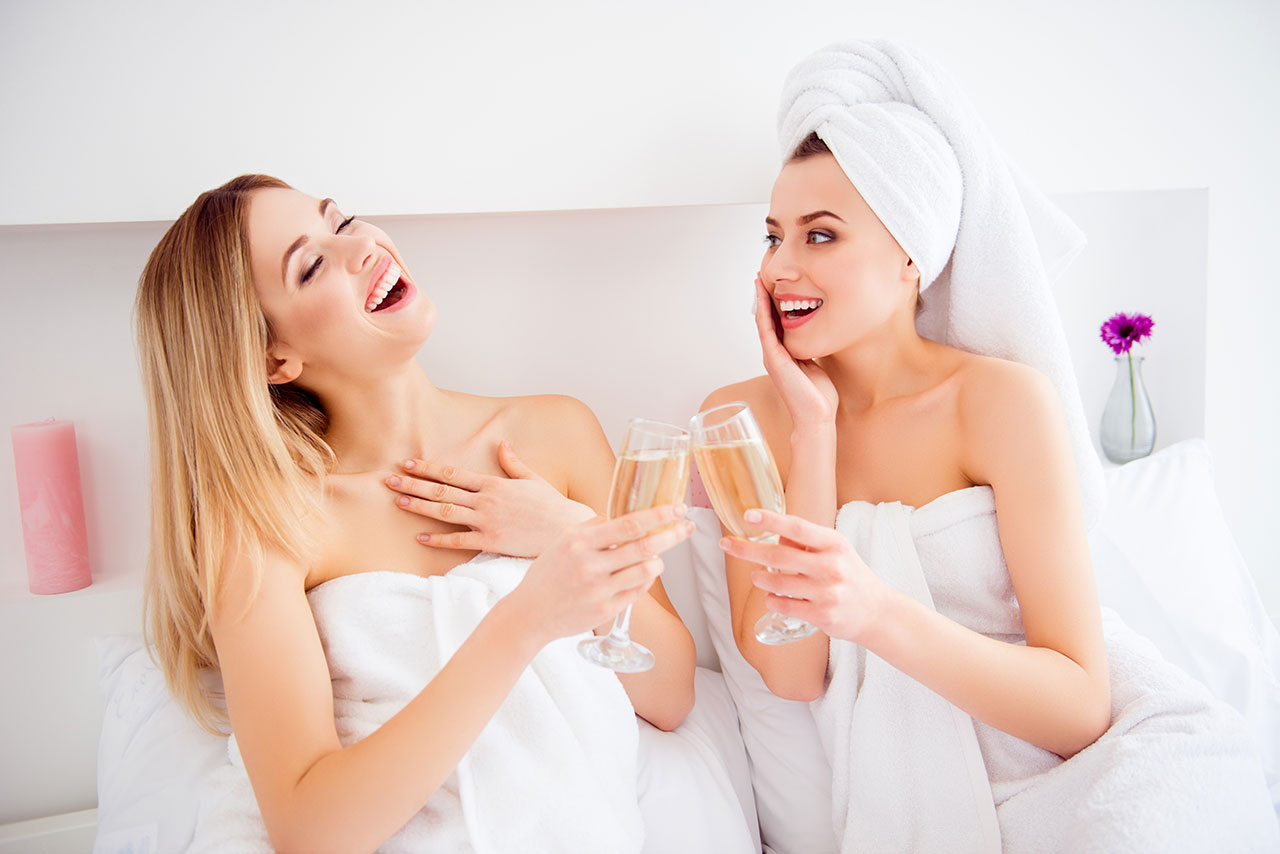 How do you usually reward yourself on pay day? Do you go on a shopping spree or treat yourself to a good meal? From 27 February to 3 March, So SPA at Sofitel Macau at Ponte 16 is introducing the "Pay Day, Spa Day" flash sale, a limited offer that allows guests to save big and book any 60-minute treatment (originally MOP$850) at a discounted price of MOP$450! All you need to do is enjoy the treatment on or before 31 March (not applicable during weekends and public holidays). For office executives who work long hours and are suffering from swelling back pain and fatigue, the Body Aches Massage can provide relief through a combination of herbal essential oils and Asian massage techniques. If you are experiencing shoulder ache, try Absolute Game Recovery, which utilises warming herbs and kneading to relax your back and release the tension. "Pay Day, Spa Day" is available on 27 February for five days only. Grab it before it ends!
Reservation Date: 27/02-03/03/2019
Redemption Date: 01-31/03/2019
Pay Day, Spa Day MOP450+/person
So SPA +853 8861 7801
Sofitel Macau At Ponte 16 – Positioned on Macau's picturesque waterfront, in the centre of the charming historic quarter, with a walking distance to the UNESCO world heritage sites, inside the entertainment complex of Ponte 16, Sofitel Macau delivers a glamorous mix of classic and modern styles with its surrounding.

Mistral – seating 188, all day dining restaurant serving fusion menu and buffet offering of local Chinese and international cuisine with French influences, with Macau's most picturesque alfresco setting, Mistral restaurant is the perfect place for a relaxing and pleasurable dining experience. Buffets to à la carte, opens from 7am to 10pm daily.
Privé – Privé offers spectacular views of the old city and the historic sites of Macau, with an intimate space that allows for exceptional private dining. It opens from Tuesday to Saturday from 6pm to 10pm.

Le Chinois – seating 148, Le Chinois overlooks the Macau inner harbour with panoramic views of the city skyline and its fascinating river bank from the top floor of Sofitel Macau at Ponte 16. Authentic Cantonese fare gains extra appeal thanks to stylish French-inspired presentation. Tradition meets the present day in Chef Mok's interpretation of Cantonese classics. Exquisite dim sum is a special attraction at lunch time. Le Chinois opens from 9am to 3pm for dim sum breakfast & lunch, and 5:30pm to 10pm for dinner daily.

RendezVous – seating 43, a relaxed and chic environment with an array of fine scotches, infused vodkas and an international wine list. RendezVous also provides premium afternoon tea sets with Tea Ritual by Sofitel, opens from 8am to 10pm daily.
So SPA – This cocooning, feel-good space is dedicated to wellbeing and relaxation. Spend time in the innovative multi-sensory shower, feel the benefit from traditional Asian treatments or wet and dry Hammam treatments from the Middle East. The latest modern French cosmetology techniques are all part of the So SPA experience. Open from 10am to 11pm daily.

Swimming Pools – Set amidst gently waving palm trees and lush landscaping, the free-form main pool and terrace form an attractive venue for leisure hours. Guests staying at the exclusive Mansion at Sofitel have their own hideaway pool, a beautifully landscaped private oasis.

The Mansion At Sofitel – The magnificent Mansion at Sofitel offers the ultimate in style, elegance and personal comfort. With different design themes, the 19 units of mansion provide the finest in-room technology for convenience and peace of mind when traveling.