Belmond Introduces 'The Art of Gastronomy' Celebrating culinary traditions and food of provenance #TasteofBelmond
Belmond Introduces 'The Art of Gastronomy' Celebrating culinary traditions and food of provenance #TasteofBelmond
Belmond launches The Art of Gastronomy – a new series of guest experiences where travel, art and food collide. With the growth in culinary tourism and an ever-increasing demand from consumers for authentic gastronomic experiences, Belmond introduces unique moments that go beyond the expected – taking guests closer to the land and people who keep culinary traditions and food of provenance alive. For the first time, experiences have been tailored to individual travel motivations – whether seeking cultural enrichment, adventure, wellness or celebration – Belmond has created a menu for all tastes. #TasteofBelmond
From breakfast in the wild, getting close to the elephants in Botswana; to sensory travel across plentiful landscapes in Asia or Peru; tequila rituals on a Mayan beach and slow cruises through Champagne; to nourishing the body and mind through sustainable soul food and Michelin starred cuisine.
AN ADVENTURE IN GOOD TASTE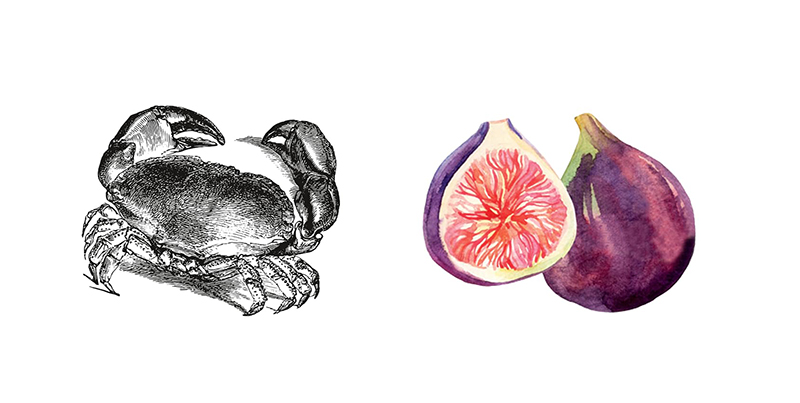 For those seeking complete cultural immersion with a taste for adventure – two new culinary journeys crossing land, rail and river in the aromatic landscapes of South East Asia and Peru.
The Grand Culinary Tour of Asia – 14-night epicurean adventure encompassing the continent's vast array of gourmet highlights, available only through Belmond's unique portfolio of hotels in Cambodia, Laos, Thailand and Indonesia, river cruiser and hotel in Myanmar and luxury train travelling through Thailand through Malaysia to Singapore. Highlights include, discovering the traditional art of Laotian rice farming; a mystery dinner safari by tuk tuk in Cambodia; floating cookery classes on the River Kwai and 'Art'ernoon' teas celebrating the emerging artists of Myanmar. Prices for the 14-night Grand Culinary Tour of Asia including a seven-night at a minimum of two hotels on bed and breakfast basis combined with seven nights' fully inclusive aboard Eastern & Oriental Express and/or Belmond Road to Mandalay starts from USD14,500 per couple, inclusive of culinary excursions, excluding domestic and international flights. Terms and conditions apply.
The Great Food Adventure: Peru – 10-night tour throughout the culinary paradise of Peru, from the cosmopolitan buzz of Lima, to basking in the soaring, rugged beauty of the Andes to uncovering the secrets of the floating islands of Lake Titicaca. Peru is a land of inspiring contrasts – its culinary identity is just as diverse. Highlights of the journey include: the traditional art of Peruvian Ceviche making in Lima; experiencing the ancient hot stone 'Pachamanca' ceremony on the shores of the mighty Urubamba River; harvesting some of the 4,000 varieties of potatoes with the local communities near Cusco; the ultimate sparkling champagne moment on a private island in the middle of Lake Titicaca and 'Breakfast with the Condors'; a private dining experience in Colca Canyon. Prices for the 10-night The Great Food Adventure: Peru including all hotel accommodation on a bed and breakfast basis and two fully inclusive train experiences starts from USD7,340, with curated culinary experiences, excluding domestic and international flights.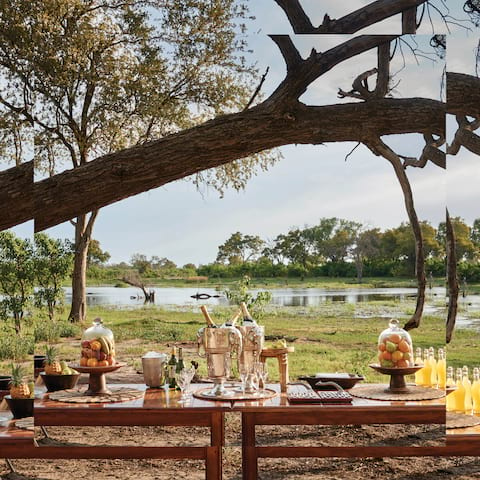 At the newly imagined Belmond Savute Elephant Lodge in Botswana, guests seeking a 'wild awakening' can have a front row seat as the art of nature rises at dawn and breakfast is served from the new viewing hide. A tented oasis set beside the mysterious Savute Channel has reopened following a complete renovation, celebrating the 'Timeless Art of Exploration' – the lodge has been designed to connect guests with the abundant wildlife of this rich region of Botswana. Taking a thrilling seat on the viewing platform, guests have a privileged and uninterrupted view of nature's drama as elephants, lions, leopards and antelope gather for their morning rituals. A three-night package at Belmond Savute Elephant Lodge starts from USD3,395 per person based on two sharing on a fully inclusive basis, including regional flights from Johannesburg from Maun, inter-camp flights and all safari activities.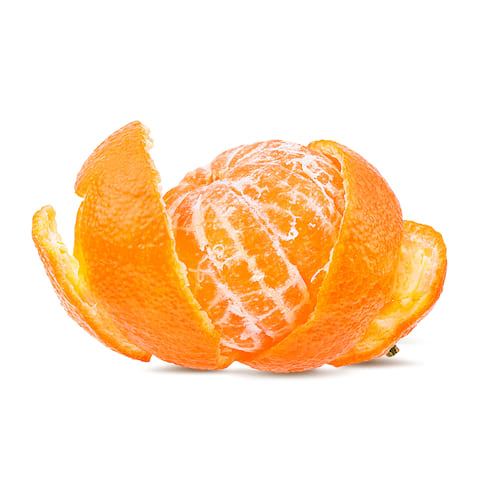 A champion of sustainability, zero waste and placing fresh, seasonal produce at the heart and soul of his cuisine, Raymond Blanc OBE introduces the Gardening School at Belmond Le Manoir aux'Quat Saisons, Oxfordshire – sharing his secrets and knowledge of what feeds the soul of the Michelin starred restaurant and hotel.
Raising a glass to traditions in France and Mexico – Belmond takes guests on delicious discoveries of the drinks that are an integral feature of local celebrations – from Tequila to Champagne.
Belmond Maroma Resort and Spa celebrates its Mexican culinary traditions with 'Noches de Cantina' – a newly introduced celebratory dinner centered on the ritual of savouring tequila. Inspired by Mexico City's popularization of cantinas in the 1950s, where friends and family would gather to socialise and drink tequila paired with complementary small dishes 'botanas'.
The Art of Gastronomy package, including breakfast and 'Noches de Cantina' is priced from USD475 per night based on two people sharing a Deluxe Garden View Room.
Belmond Afloat in France launches new and exclusive slow cruises on the rivers of Champagne, exploring the spirit of the region. Following the trace of liquid gold along the river Marne, guests are transported in ultimate style as they are invited to taste and discover the history and future of champagne. Visiting world class institutions and artisanal houses, passing through picturesque landscapes, the gentle pace and elegant setting of the river echo the way in which champagne should be enjoyed— in relaxed indulgence.
Aboard the elegant new addition to the fleet, Belmond Pivoine, guests explore Champagne's iconic towns from Ay to Epernay, as well as Dom Perignon's tomb at Hautvillers. A private guide ensures that no treasures are left unexplored, while an on board chef prepares to spoil guests with local delicacies. A heated pool on the deck is the perfect spot to unwind with a glass of local bubbly.
Prices start from USD6,035 per person for a six-night cruise on a fully-inclusive basis based on eight guests travelling, excluding flights.
Belmond Ltd. is a global collection of exceptional hotel and luxury travel adventures in some of the world's most inspiring and enriching destinations. Established 40 years ago with the acquisition of Belmond Hotel Cipriani in Venice, the Company owns and operates 47 unique and distinctive hotel, rail and river cruise experiences in many of the world's most celebrated destinations. From city landmarks to intimate resorts, the collection includes Belmond Grand Hotel Europe, St. Petersburg; Belmond Copacabana Palace, Rio de Janeiro; Belmond Maroma Resort & Spa, Riviera Maya; and Belmond El Encanto, Santa Barbara. Belmond also encompasses safaris, eight luxury tourist trains including the Venice Simplon-Orient-Express, three river cruises and '21', one of New York's most storied restaurants.